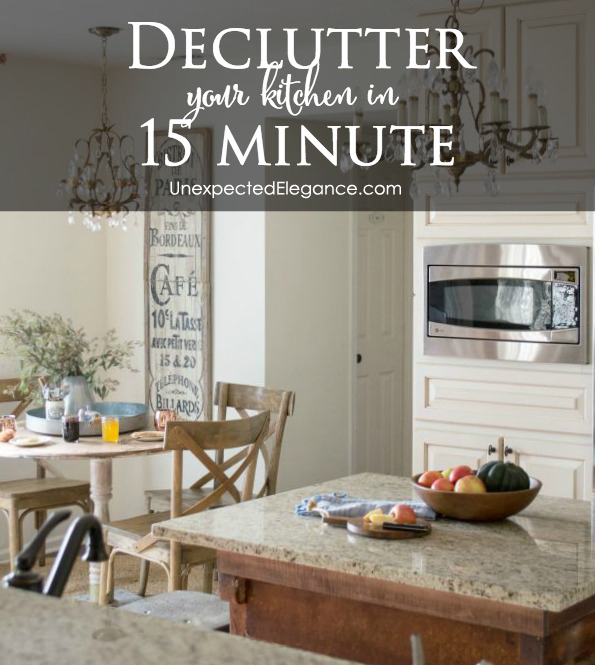 Last year I started a journey to a clutter-free (less STUFF) home, and I've already taken some huge steps in "taking back my house" from all the stuff!!   The kitchen is the hub for most houses and can be the spot that takes the most abuse.  As one of the most frequently used rooms, it's no wonder the kitchen is often the most cluttered area in our homes. So is it possible to get your kitchen free of clutter in only 15 minutes? It is if you have a plan.

1.  Begin by giving the area a quick look to get an idea of what you have where and what needs to be put away. When you're ready to begin, start at one end and work your way around the room. Stay focused and don't get side tracked when you see something else (it's hard, I know!!).
2.  To keep you on track, split your kitchen up into sections, making sure you've identified three sections in which you will spend 5 minutes.  NOW is the important step:  SET A TIMER!!  It will help keep you focused and motivated.