I am in the process of looking for a pendant light for my kitchen, and it seems that every time I think I've found "the one" online, the price tag is too high.  The home improvement stores have some cheaper options, but the selection isn't great. Also, if you're looking for something unique, you're out of luck.
Thankfully, there are so many pendant lights you can make yourself…and I've rounded up 20 DIY Pendant Lights.  This gives you the ability to save money and make something that your neighbor down the street isn't likely to have in her kitchen!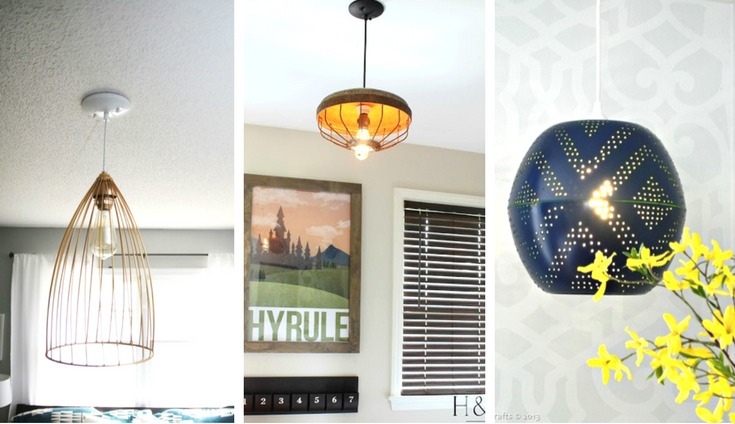 See. You don't have to spend a fortune or settle for something that isn't exactly what you want. You can make something yourself that you'll love. Why not try one of these ideas for a creative DIY pendant light and see how it looks in your home?