If you've been following me on Instagram or Facebook then you've probably heard me talk about a fun project I'm working on for Timber Pointe Outdoor Center. This is a bit of a passion project for me and something I hope makes a difference in the lives of many families.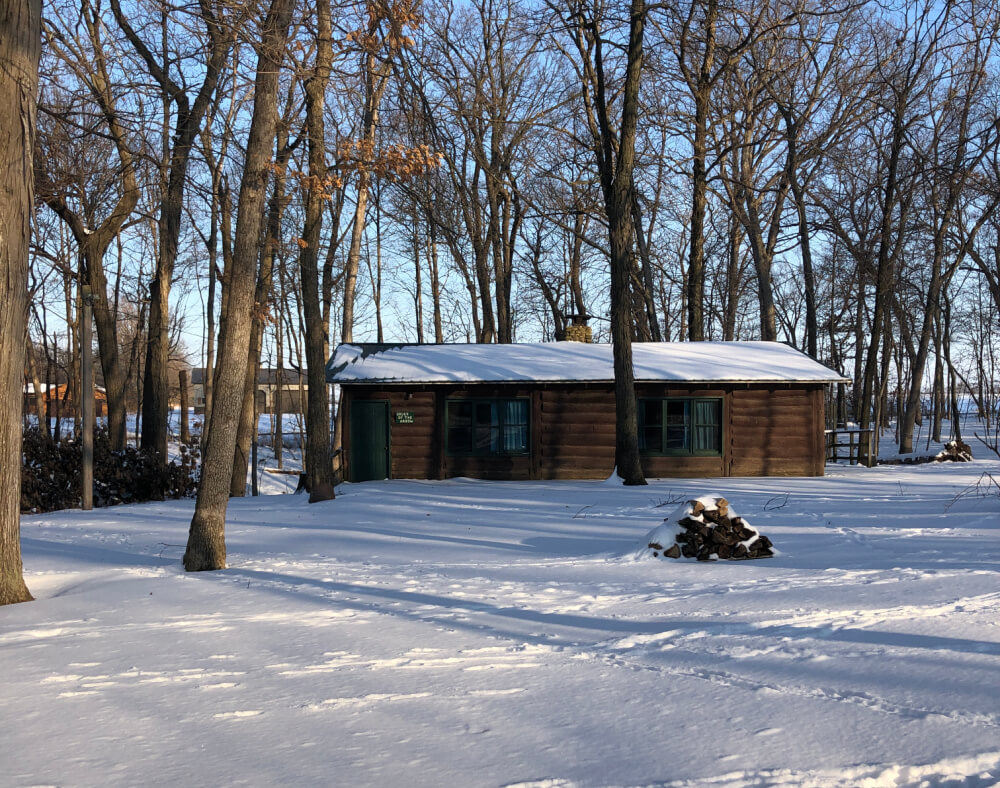 A little bit about Timber Pointe:
The property was originally owned by the Boy Scouts Camp Heffernan, and Easterseals began providing camping experiences for children with disabilities in the early 1950s. Shortly after purchasing the land from the Boy Scouts in 1989, Easterseals' and the Timber Pointe Charitable Foundation began the long process of transforming the property into a year-round camp and retreat center designed for inclusive, and adapted programming that meets the needs of individual campers and families.
With Covid hitting everything and everyone so hard last year, having overnight camp has been impossible. In order to let the families have a break from the day to day, Timber Pointe wanted to give them a place to stay that could meet the needs of everyone.
This is what most of the cabins look like currently: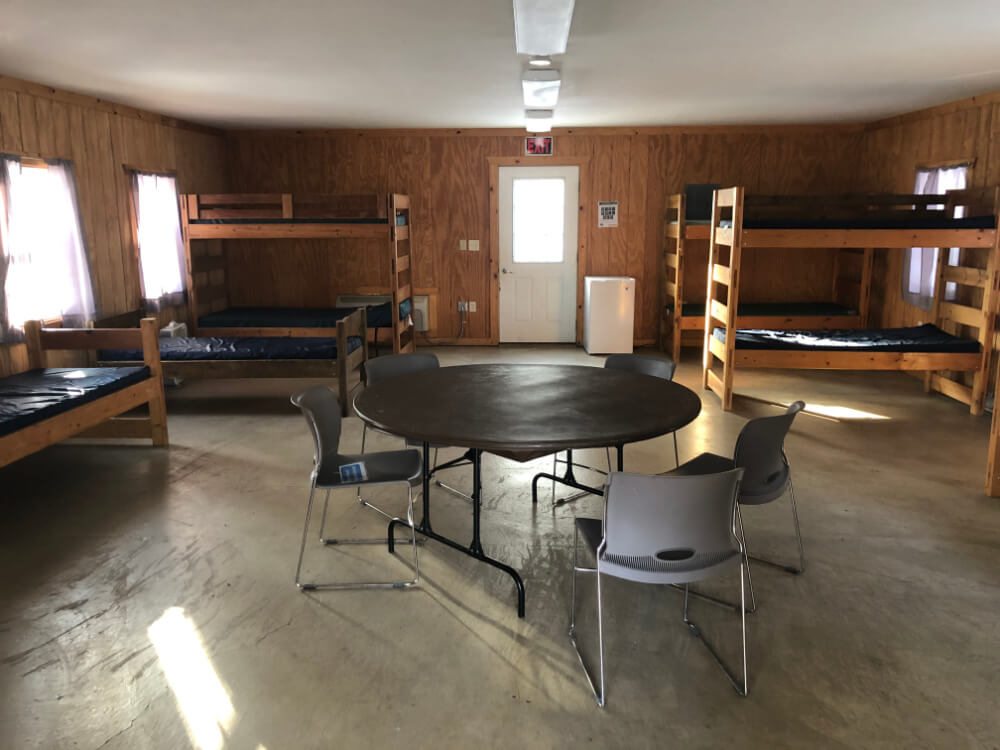 The goal for this project is to make some of the cabins (and eventually all of them) comfortable…like a home away from home. (Think of them like an Airbnb.)
For this coming year, Timber Pointe is going to have day camps but no overnight. So the hope is that the parents can have a break during the day and the kids will be able to still experience camp! (What a great compromise in these weird times, right!?!)
How I Got Involved:
My brother is the camp director, and he jokingly asked me if I'd makeover a cabin. He told me his vision but said they didn't really have any money to make it happen.
I thought about it for a few days, then called to tell him I was "IN". I said I was willing to personally sponsor one cabin, and I would contact some brands I had worked with in the past to see if they could help. (I'll share more about that later.)
SO…I'm now doing 4 cabins!!
I started out by making a few mood boards for them to choose from. These boards are a loose concept because it will ultimately come down to what I can afford and what is donated.
(A special thanks to Joss and Main for gifting $500 to this amazing project!)
Mood Board 1: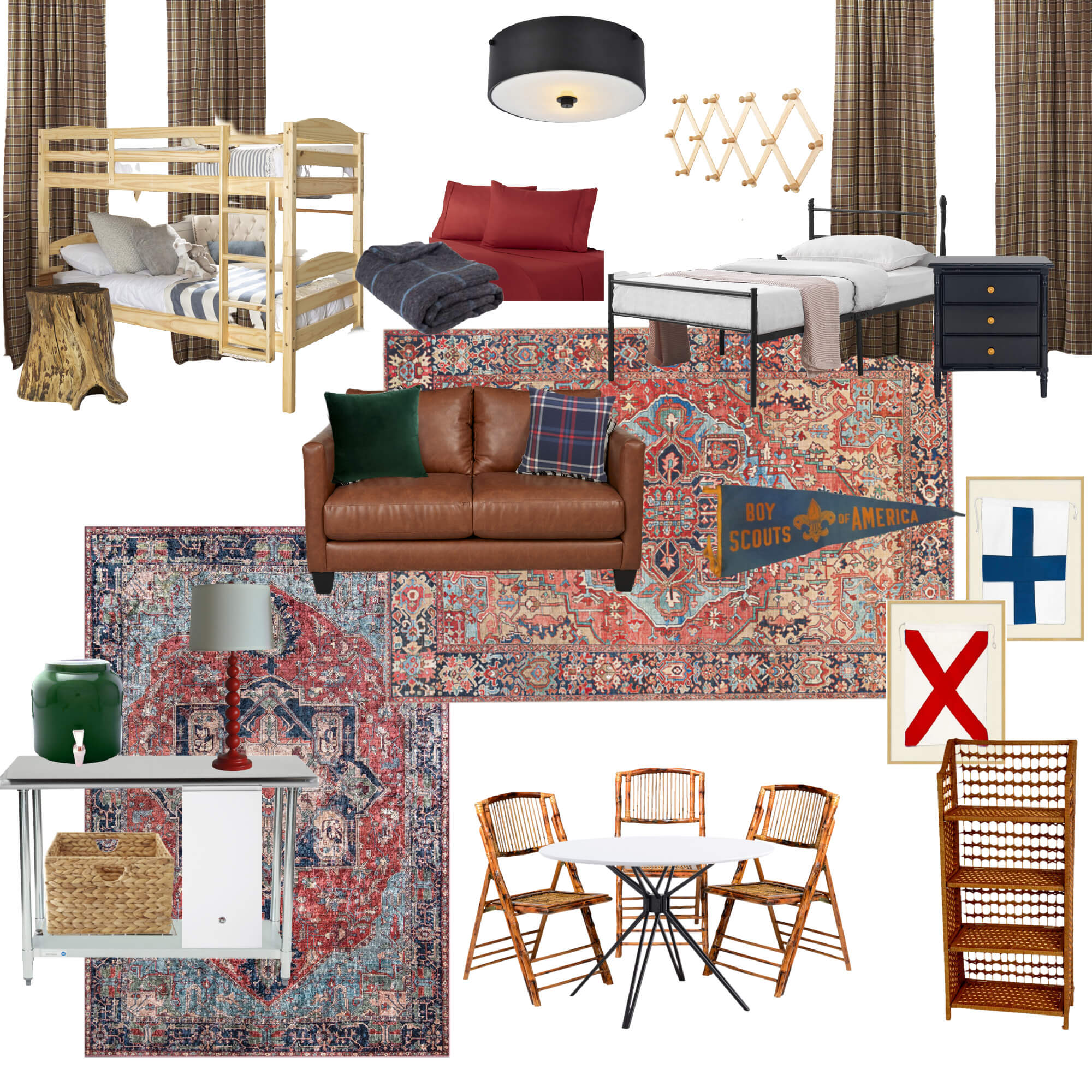 Mood Board 2: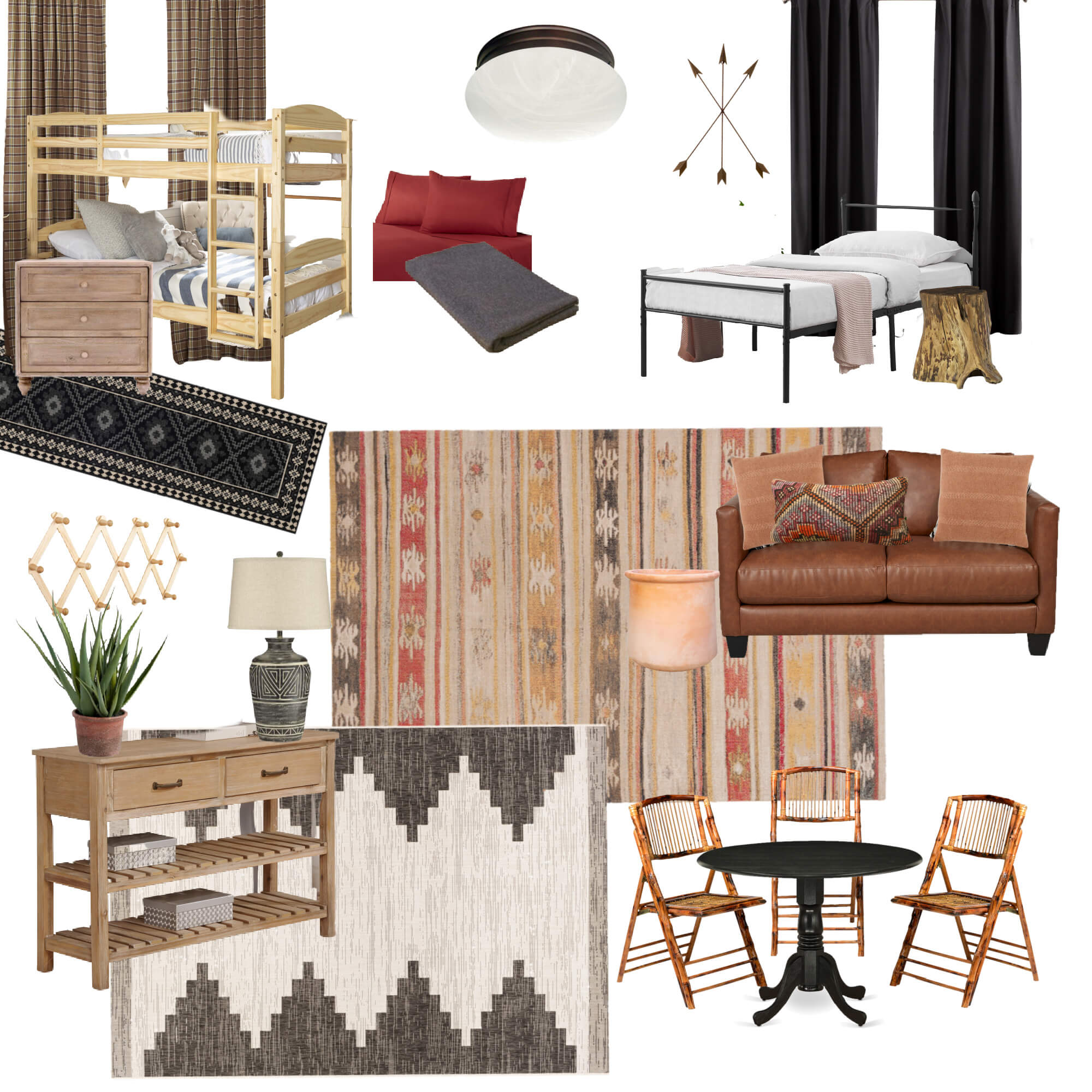 They ended up choosing the second one with a southwestern-inspired color scheme and I can't wait to get started.

Stay tuned for more on each cabin (they are all different!) and be sure to follow my Instagram stories to stay up to date on the progress.