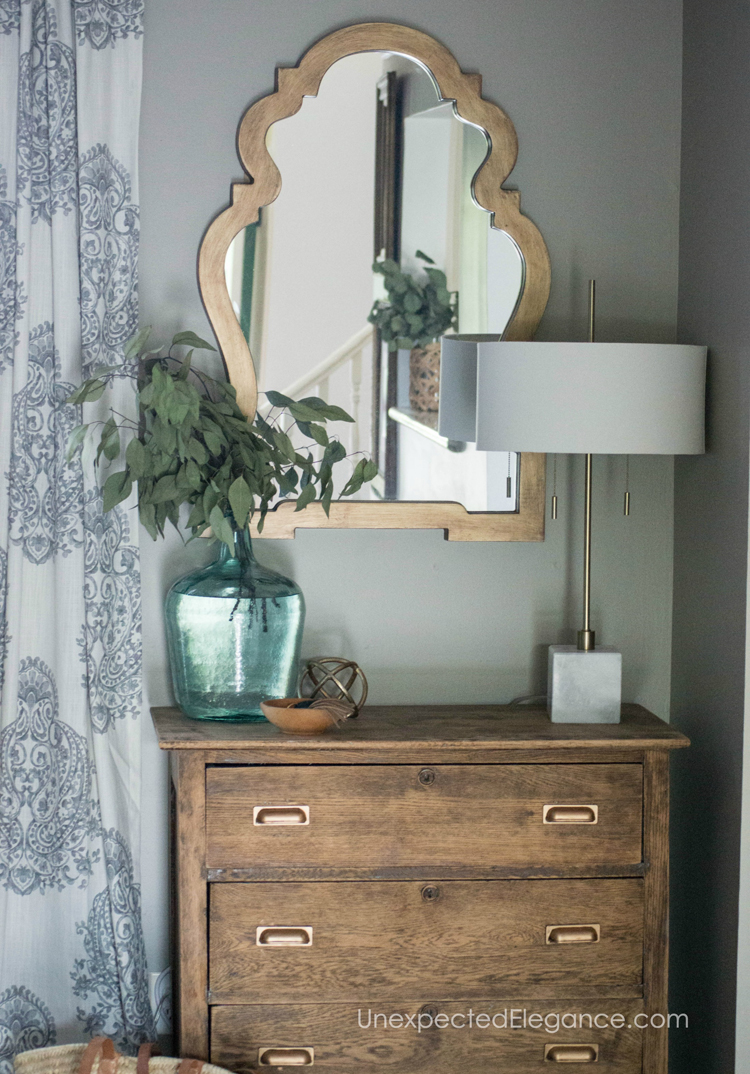 I don't know about you, but I LOVE easy and QUICK projects.  Honestly, the quicker the better!  I took the weekend off for Labor Day, but you know I couldn't help myself doing something around the house.  So this tutorial took me a total of 5 minutes…from start to finish.
Here's the before: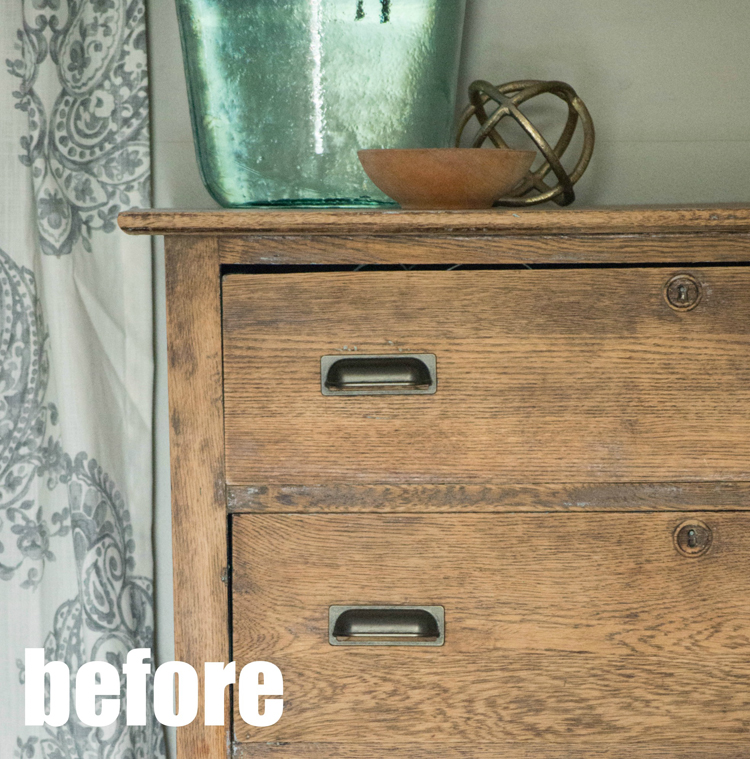 The before is not too bad…you might even like the before better, but I felt like it was a tad bit too dark.  I used some Rub n' Buff to change the color in just a few minutes.  It comes in 12 different finishes, so you can choose the right one for your specific project.  You can see the full colors HERE, but they can all be purchased separately for around $7.  (A tub will go a long way.)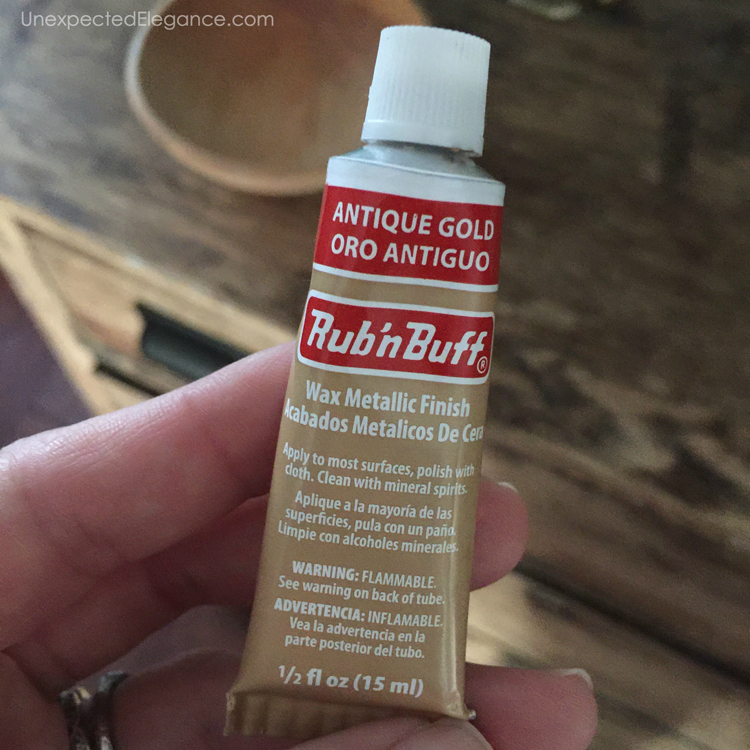 You literally just use your finger and rub on the paste.  Then lightly buff it with a lint free cloth.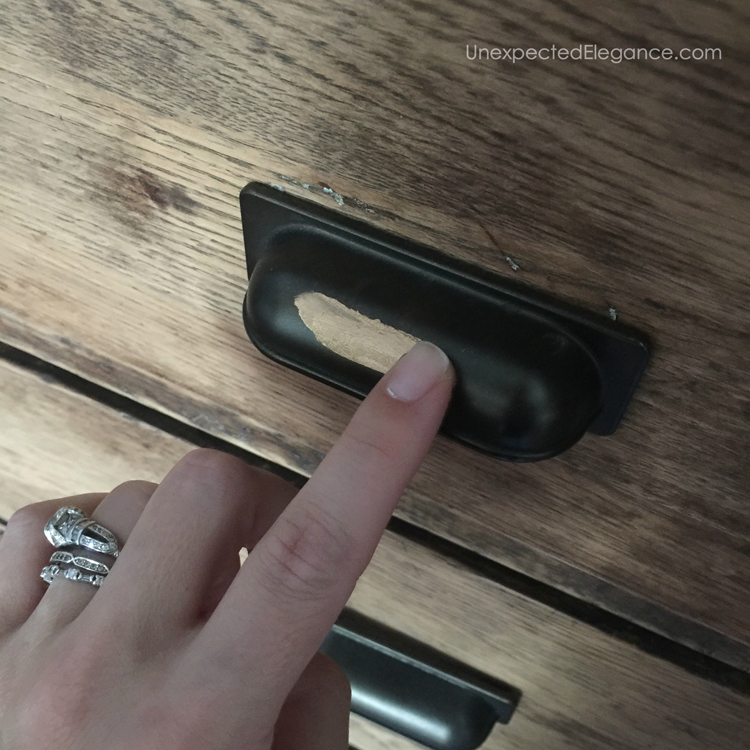 As you can see, I didn't even take off the pulls!!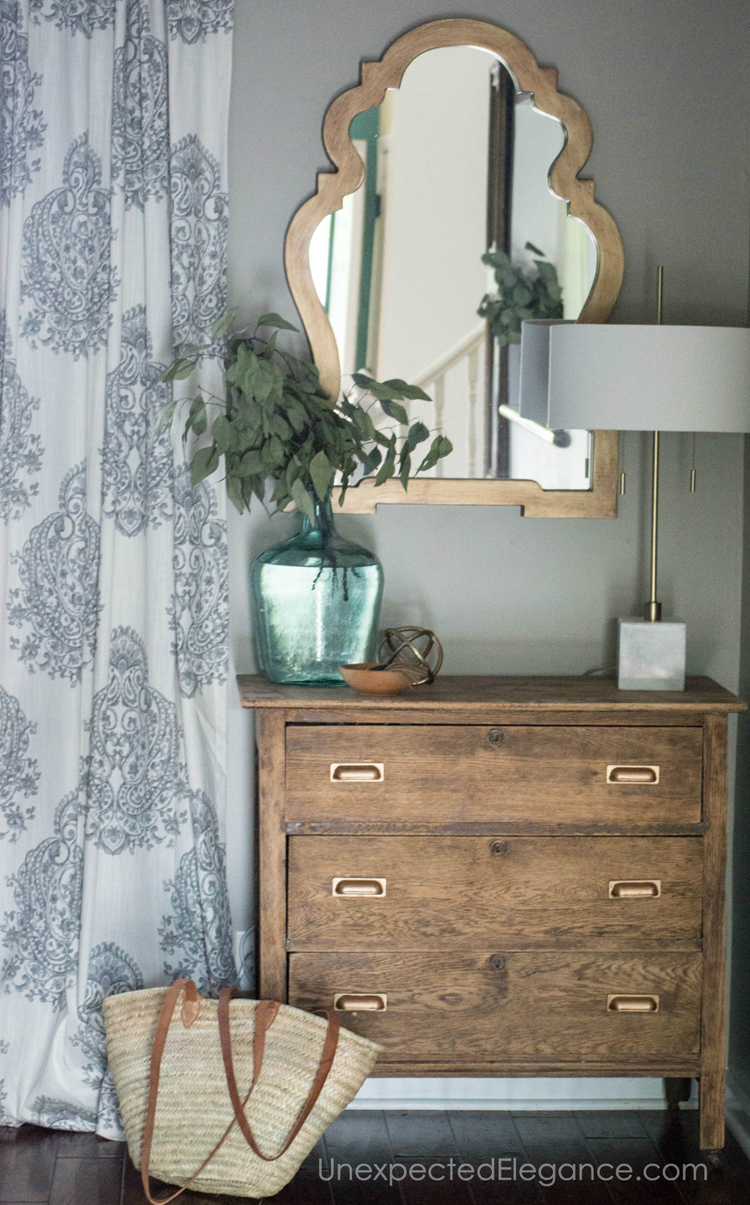 I left some of the black peeking through, to give it a little more aged and worn look.  I feel like the hardware pops a little more and makes the piece feel a little lighter.  This dresser was originally in my daughter's room and was a blue color.  My mom and I stripped it a few weeks ago, so I could move it into our living room.  If you want to see what it looked before, you can check out this post:  HERE.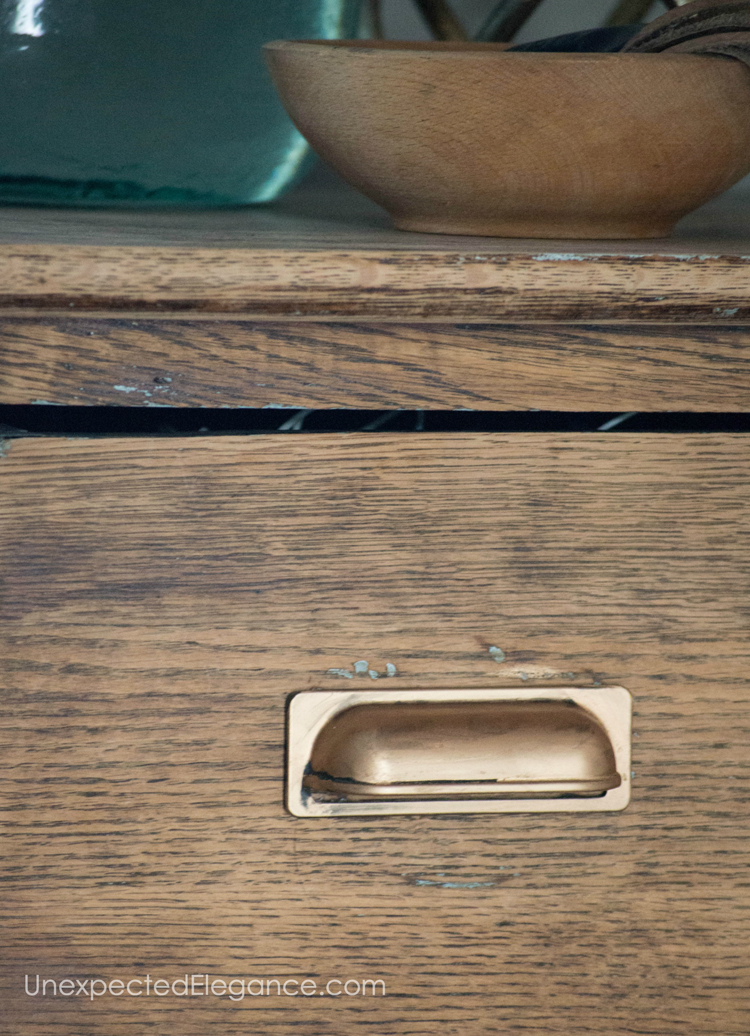 I hope you all have a great and productive week!! 🙂