Eight weeks seems like plenty of time to update one room, right?!? Well, that's what I thought too…but I was sorely mistaken. This One Room Challenge has me stumped the entire time. Let me share where I started and some of the twists and turns.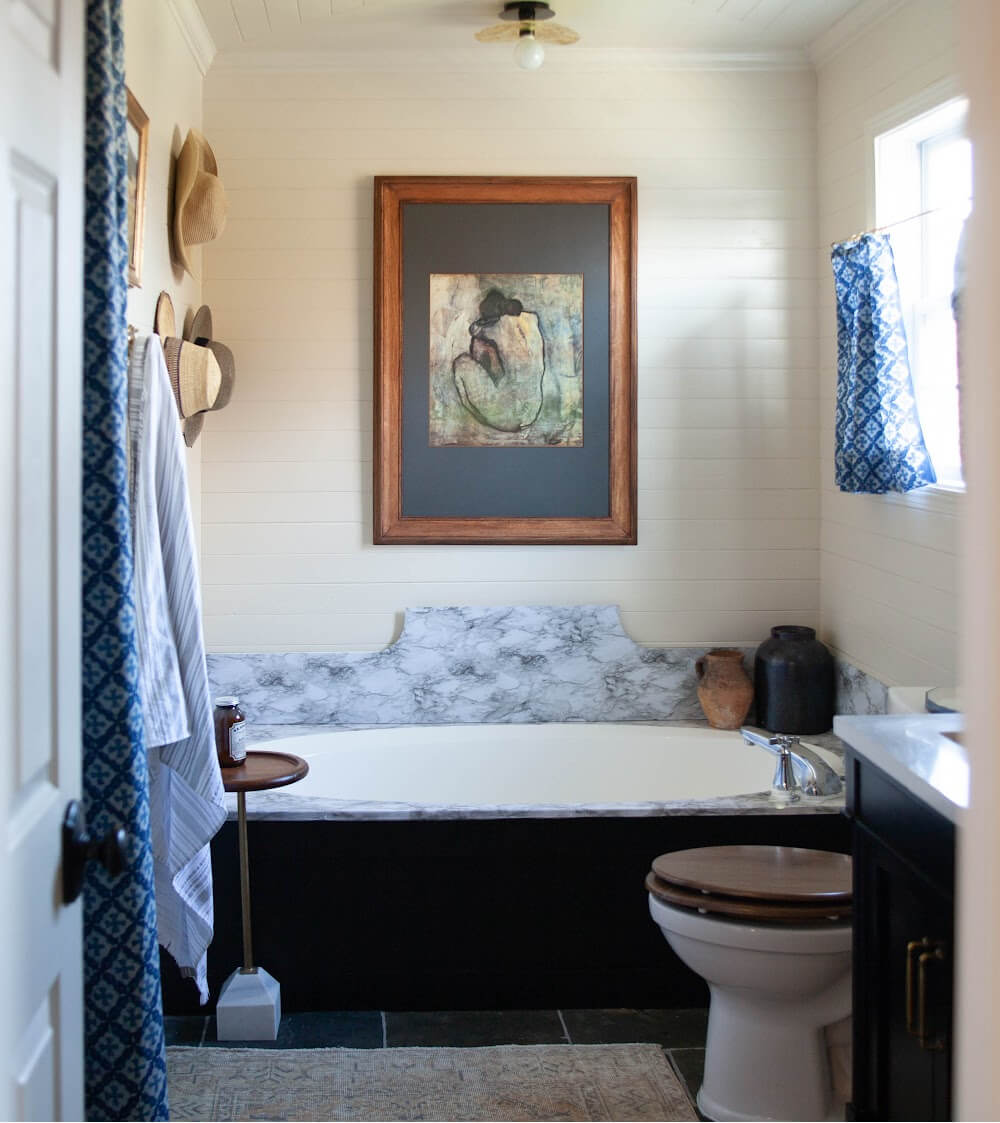 You can see what it looked like back in 2013, HERE. Over the years I had added the tongue and groove to the wall and installed some DIY shelving behind the door, next to the shower. I had also updated the shower and made a front panel for the tub.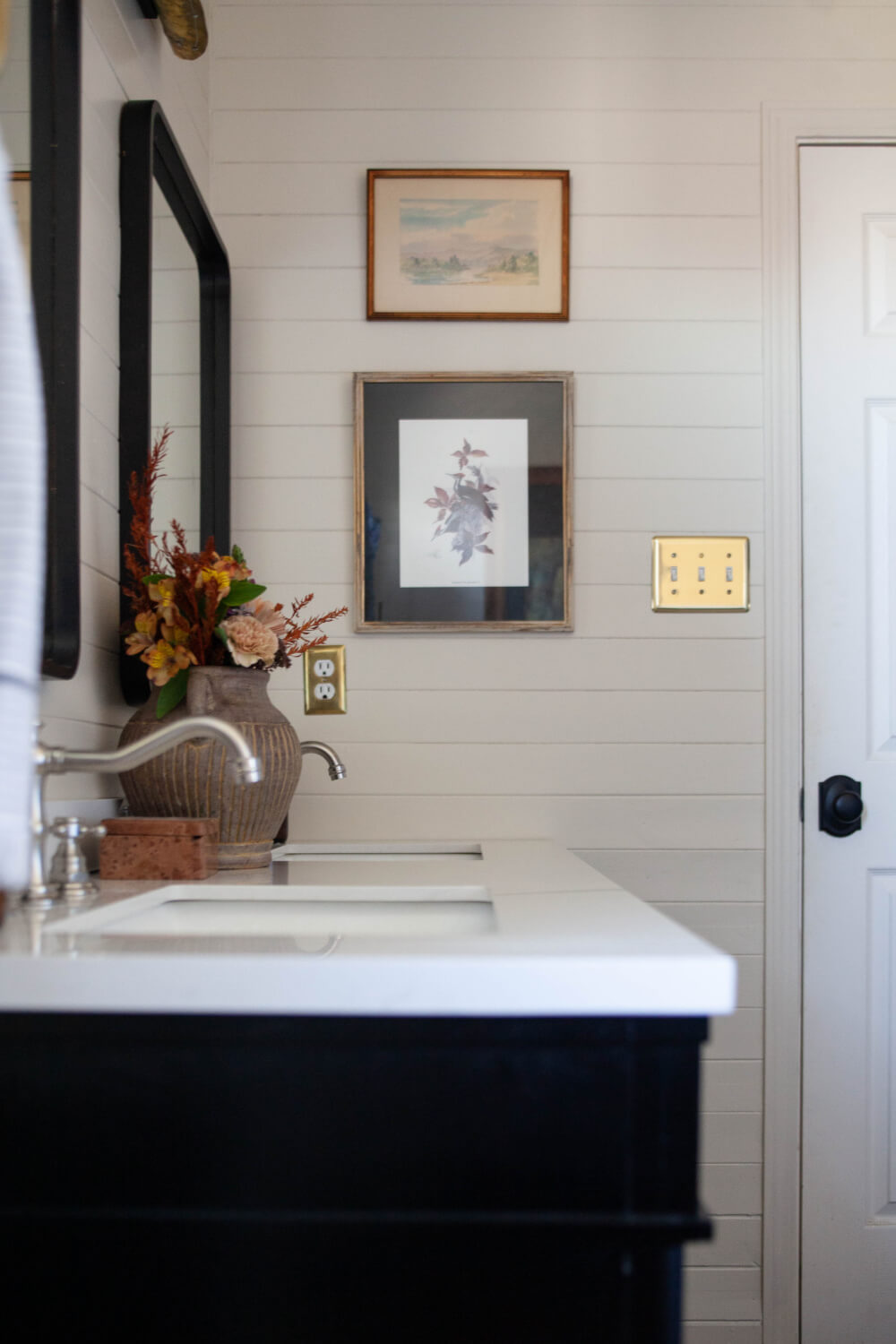 I changed out the vanity, added more tongue and groove to the ceiling, and replaced the built-in.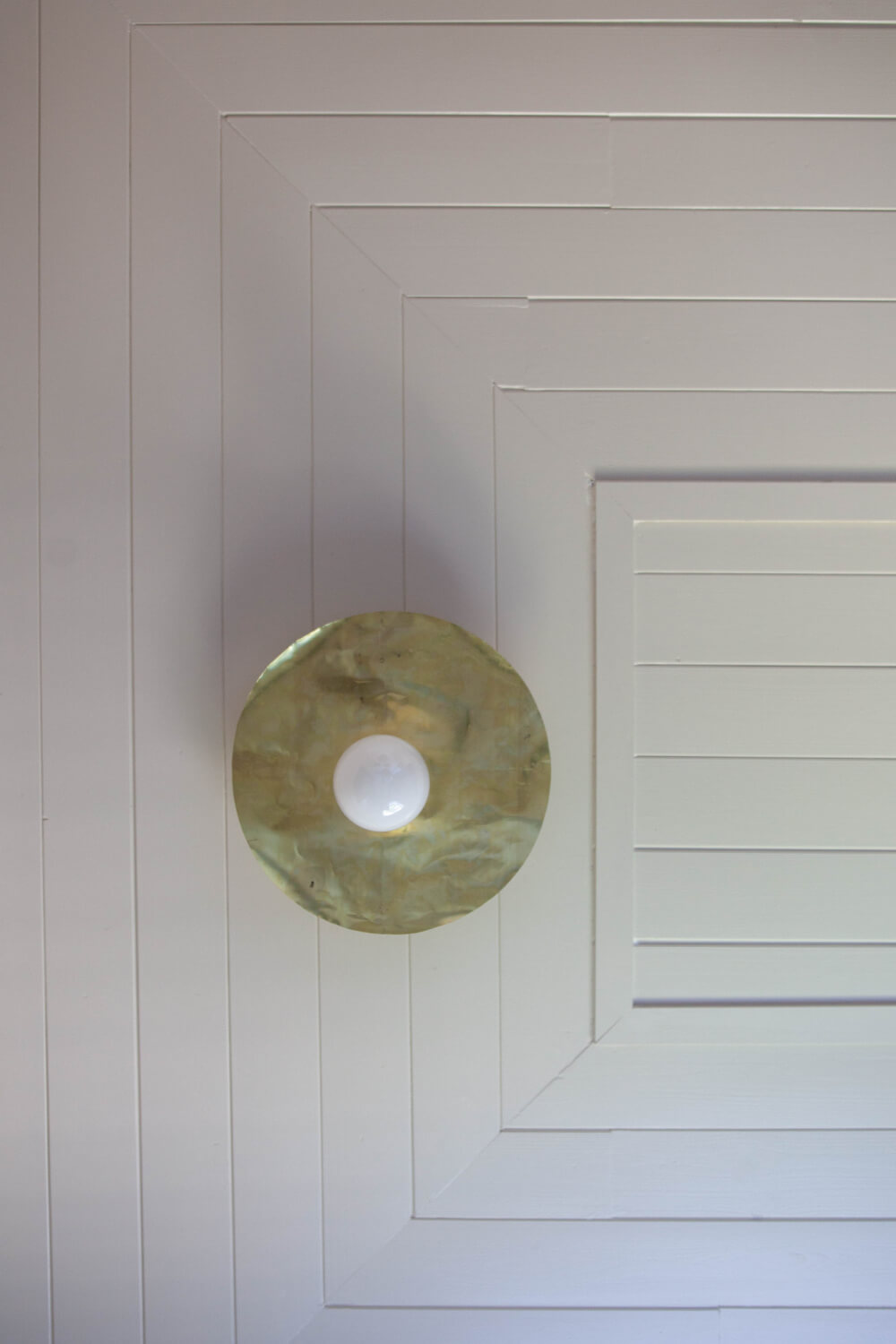 I decided to miter the corners to give it a more continuous feel and make the room feel taller.
I wanted to bring in some wood tones with the built-in and hide some our everyday, bathroom items. I'm really happy with how it turned out!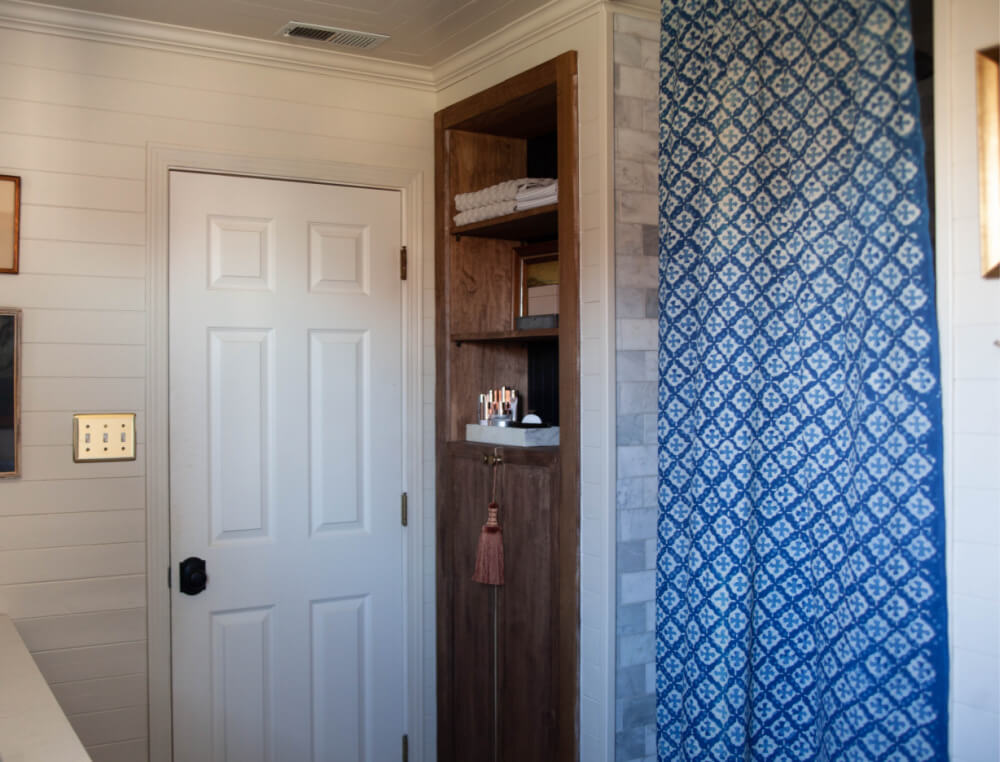 I'm so happy with the new vanity. It not only looks a million times better than the old one, but it's taller!! I didn't realize what a "pain in the back" the lower one was until we got the new one.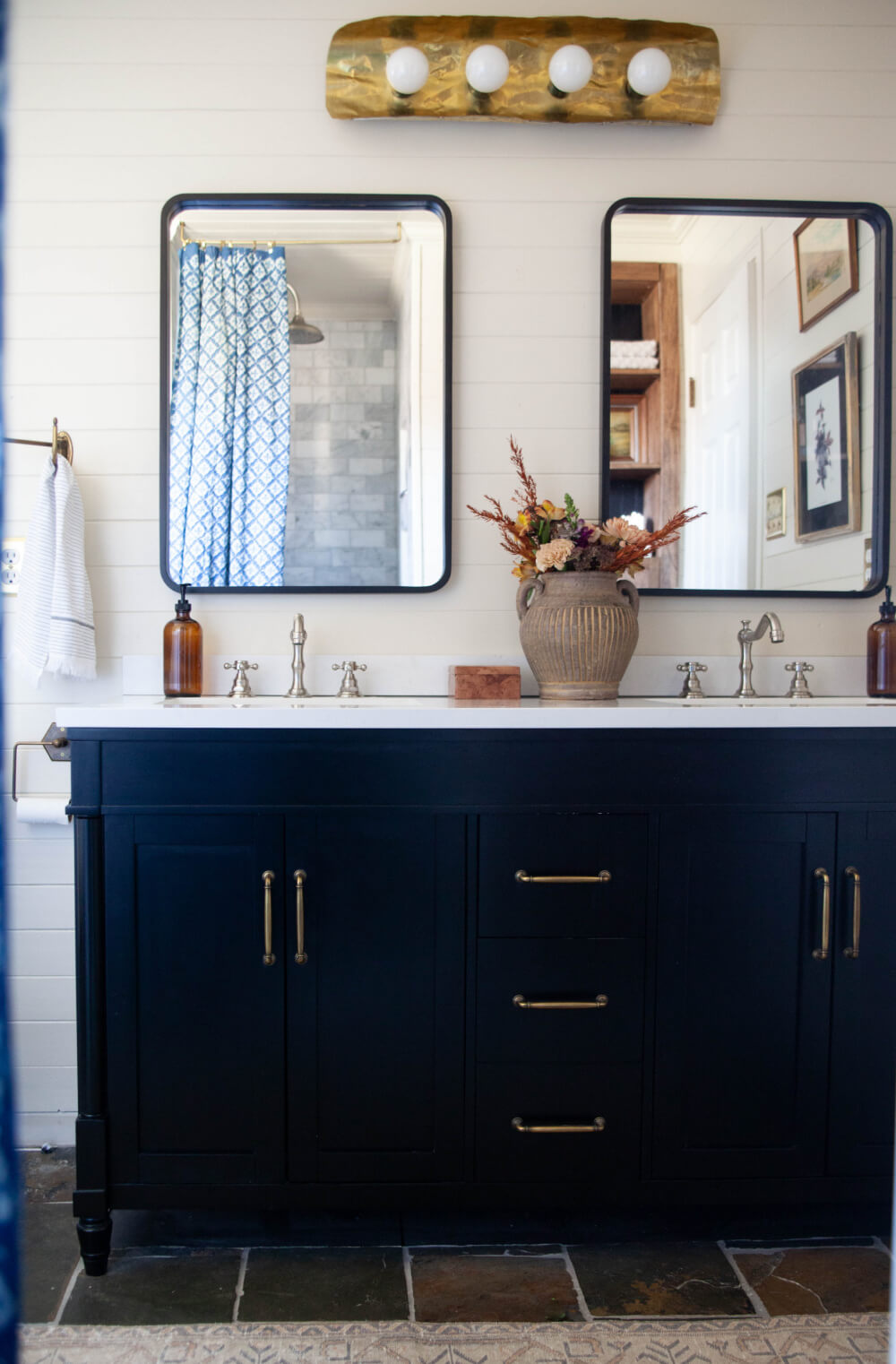 I was trying to keep this bathroom within a pretty tight budget, so the lighting I wanted was out of the question. I made both lights for around $40 and they look SO much like what I wanted, here.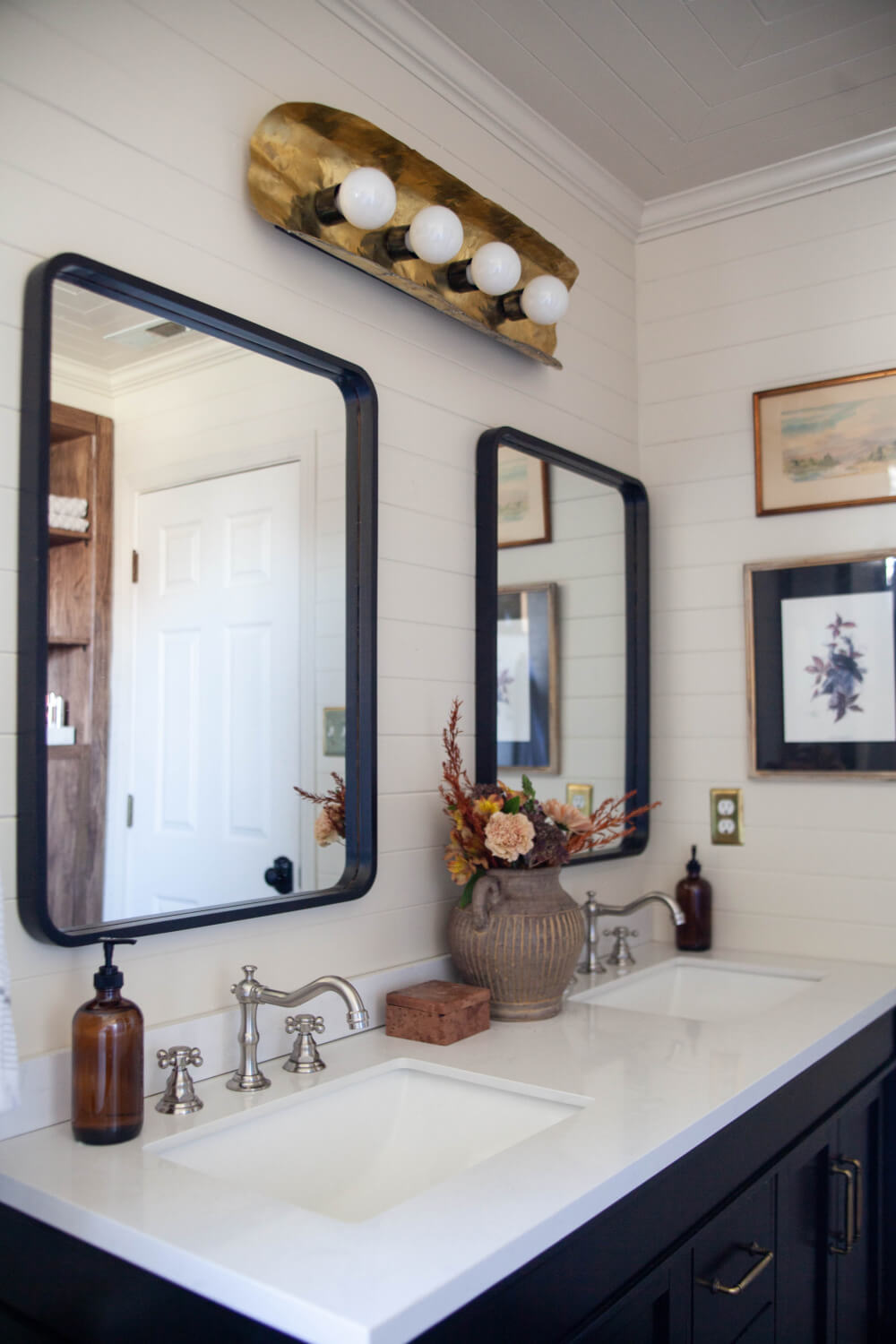 So the elephant in the room is clearly the "marble" bathtub. Let me just say, we have NEVER used this tub in the 13 years we have lived in this house. If I could rip it out I would, but that isn't a possibilty right now. So the best solution I could come up with was to make it look as good as I could.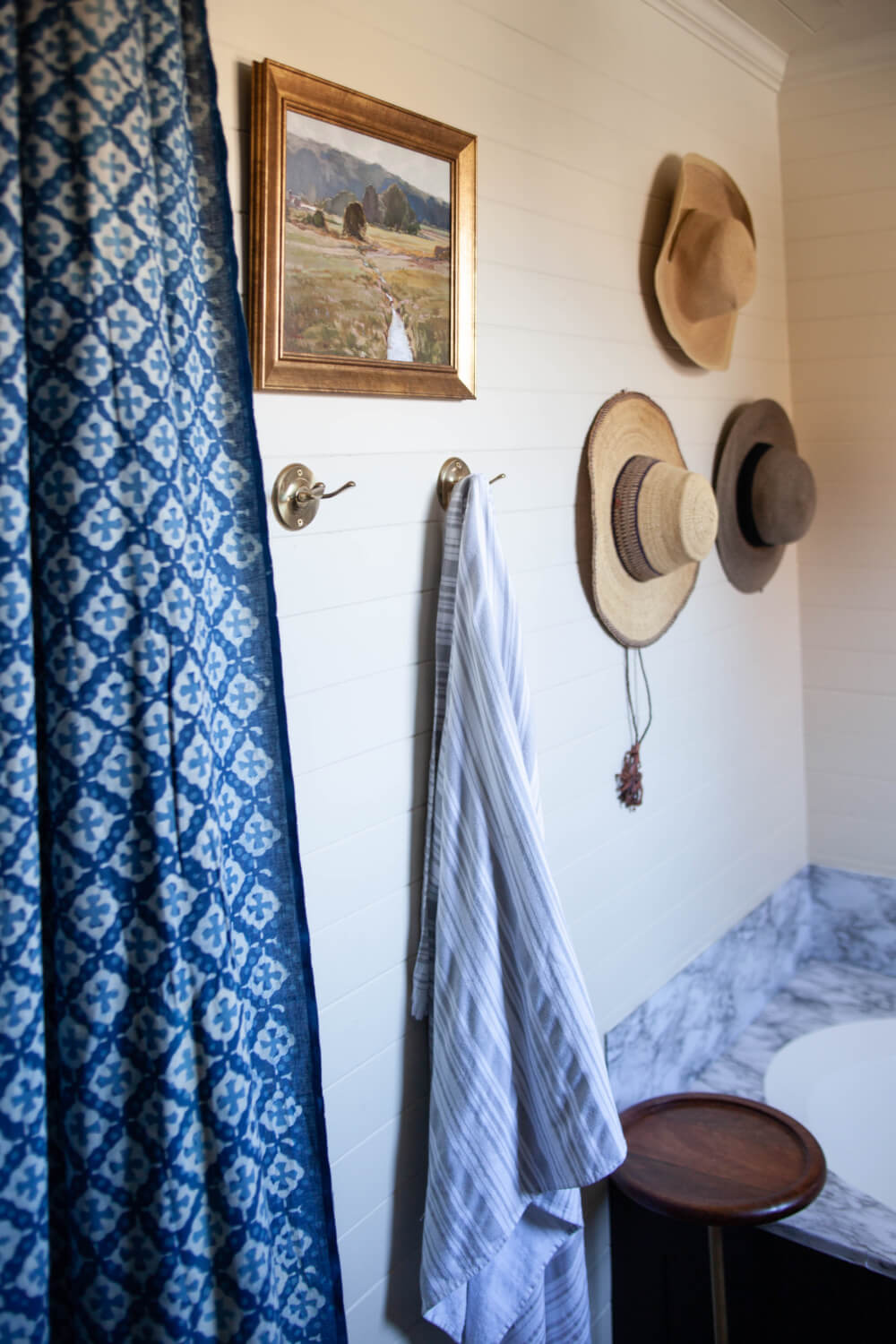 I covered the base with a marble contact paper…because like I said, we don't use this and it doesn't get wet. DO NOT try this at home if you actually use your bathtub. 😆
For the backsplash, I used the same trick as the front. I cut masonite in the shape and size I wanted, then covered it. To stick it to the wall, I used clear sticky dots: HERE. They don't damage the wall but are AMAZING at keeping things in place.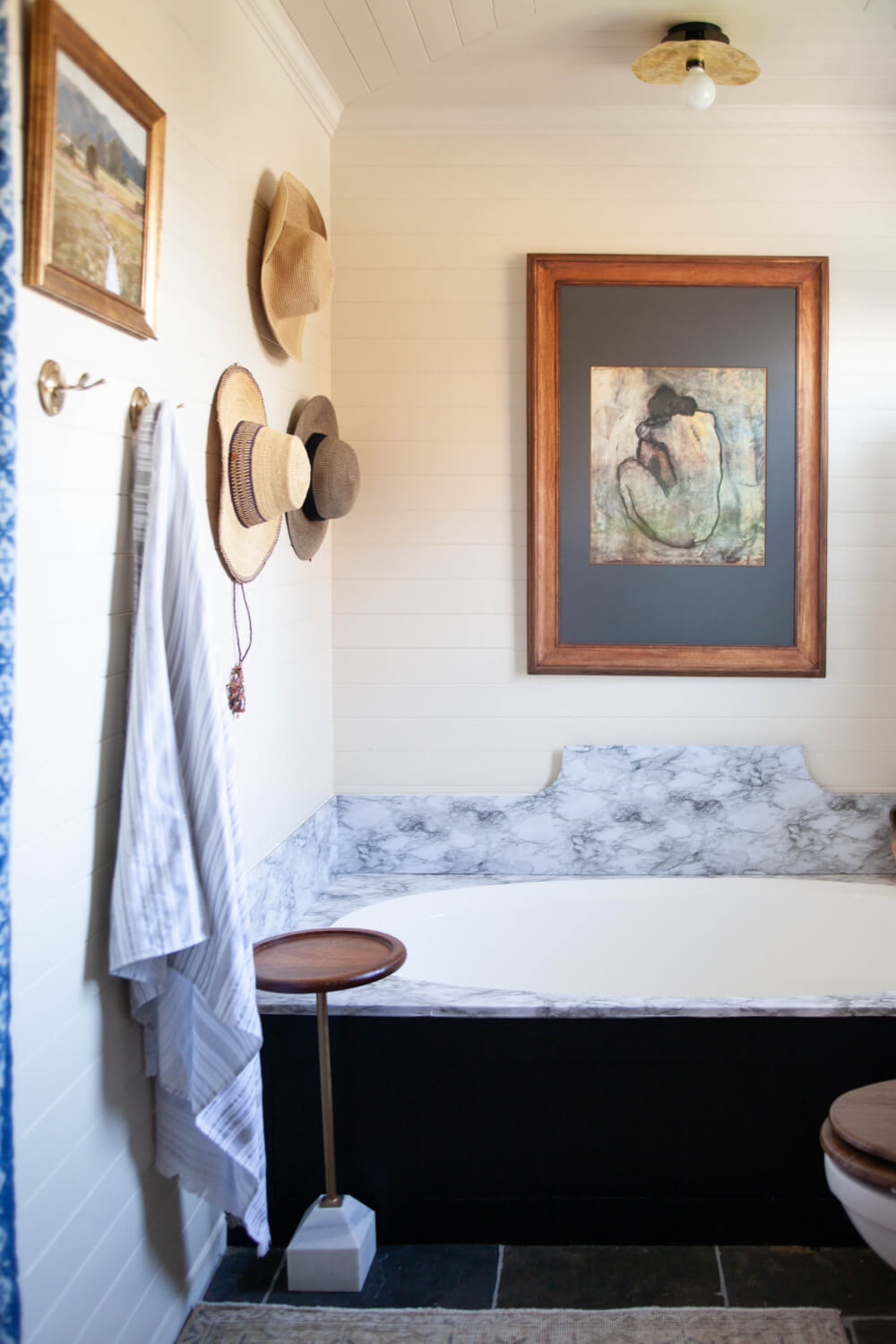 This room stumped me but I'm so happy to have it done! Thanks for following along and if you'd like to see some of my other One Room Challenges, you can find them HERE.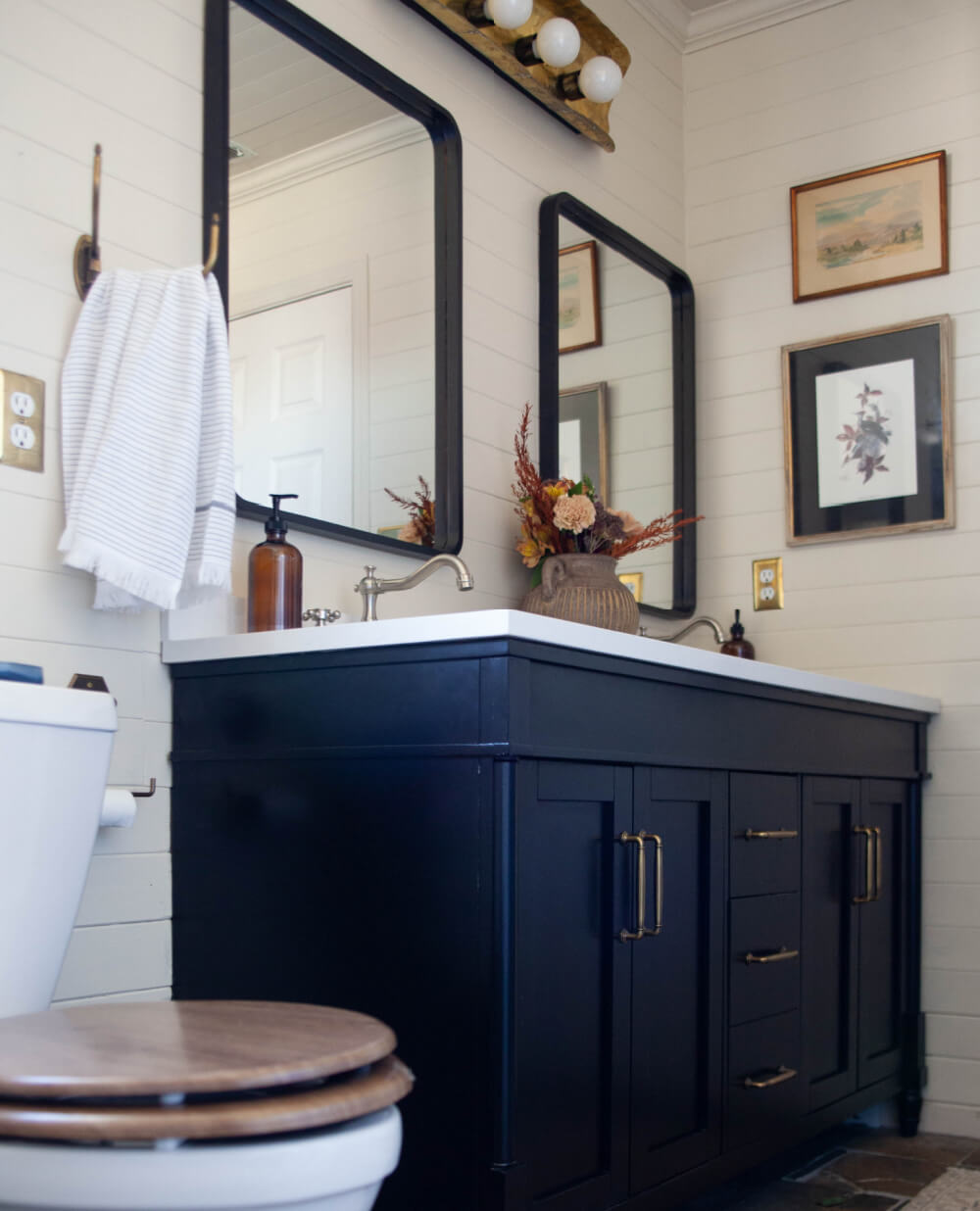 Be sure to check out all the other AMAZING room transformations HERE.