It's been a few weeks since I've updated you with my One Room Challenge, bathroom makeover. I've had some hiccups…
First off, I've had a heck of a time picking the right paint color! I really wanted to add a bold color to the walls, but I couldn't find the right shade. Nothing was working once I got it on the walls.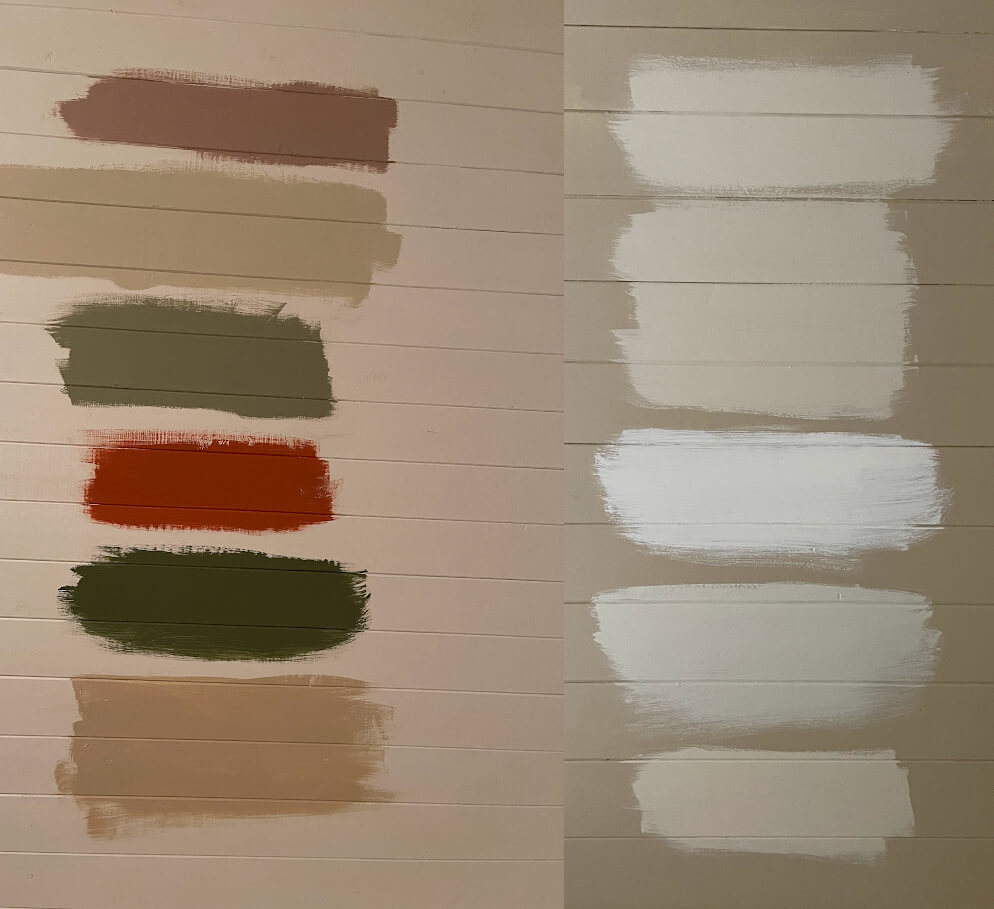 As you can see there was a lot of testing!! I even painted the entire bathroom in the bottom color on the left…only to realize I didn't like it AT.ALL.
Here you can see the brown/taupe next to the original color. ↓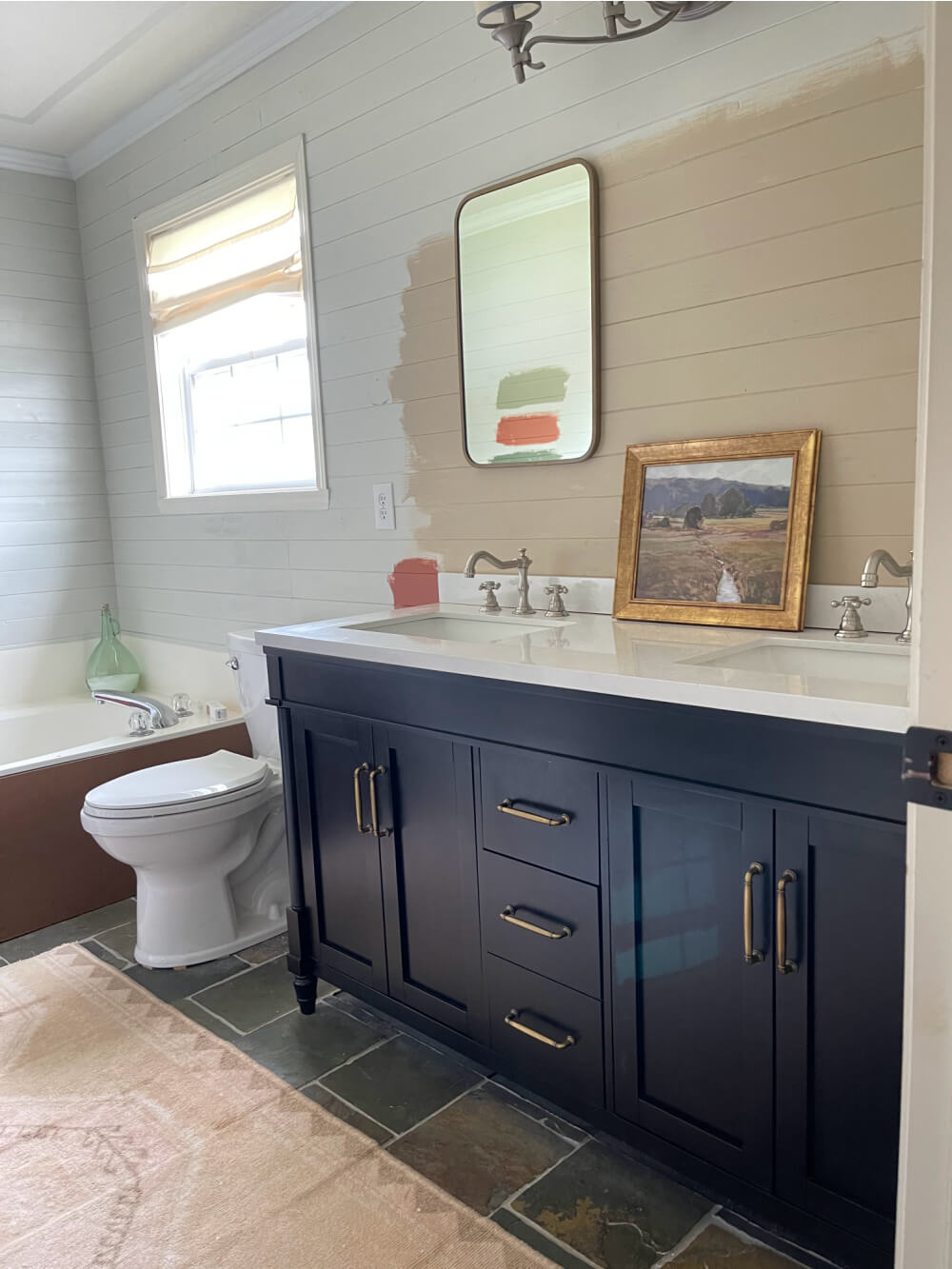 I ended up mixing two of the sample paints together to get the final color. It's a super light beige. It looks like a soft white in the photos but is a little darker in person.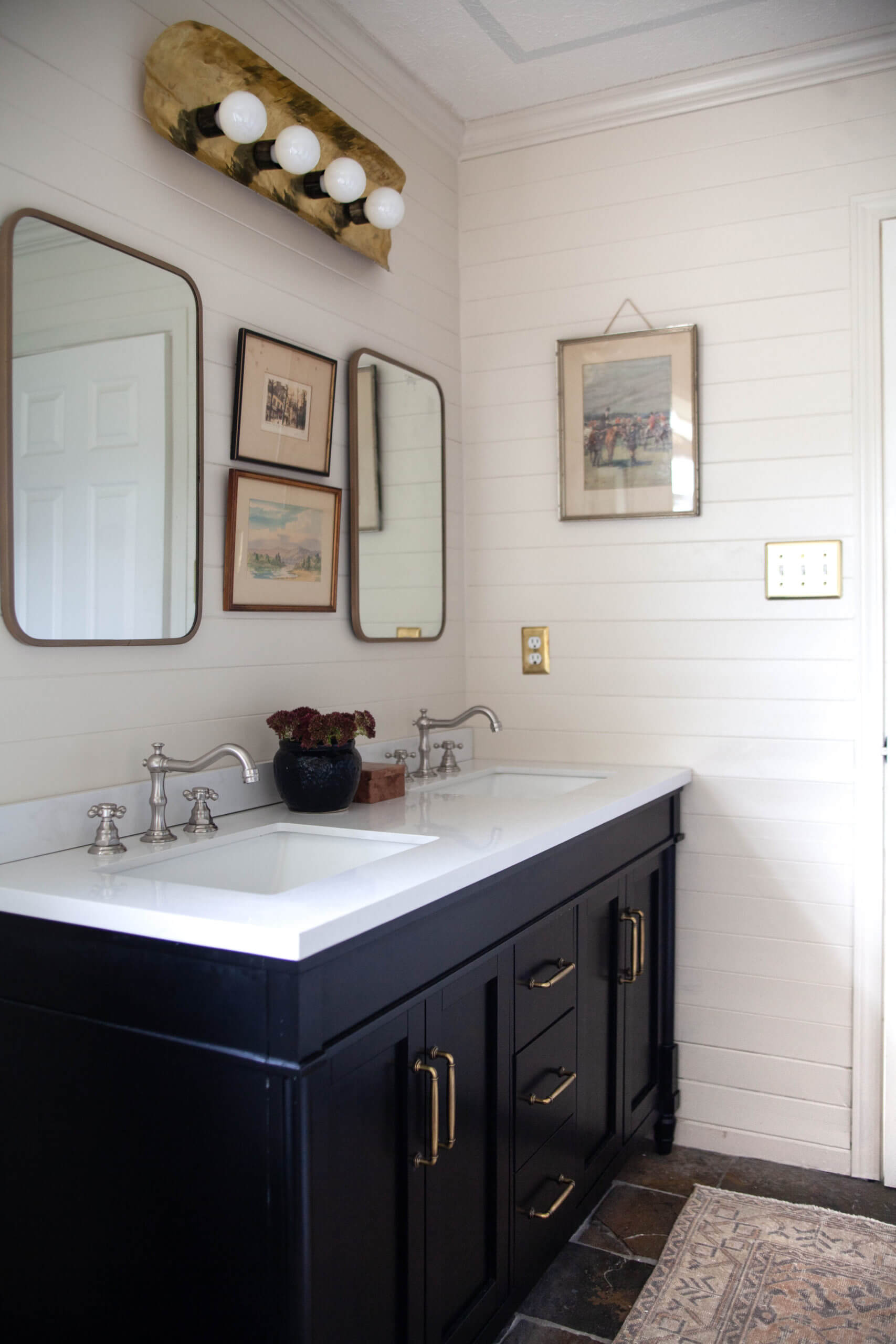 The exciting thing this week is the DIY vanity light that I made! This is the light that I wanted…but it was too small and retailed for $826. So, I decided to try and make a larger version.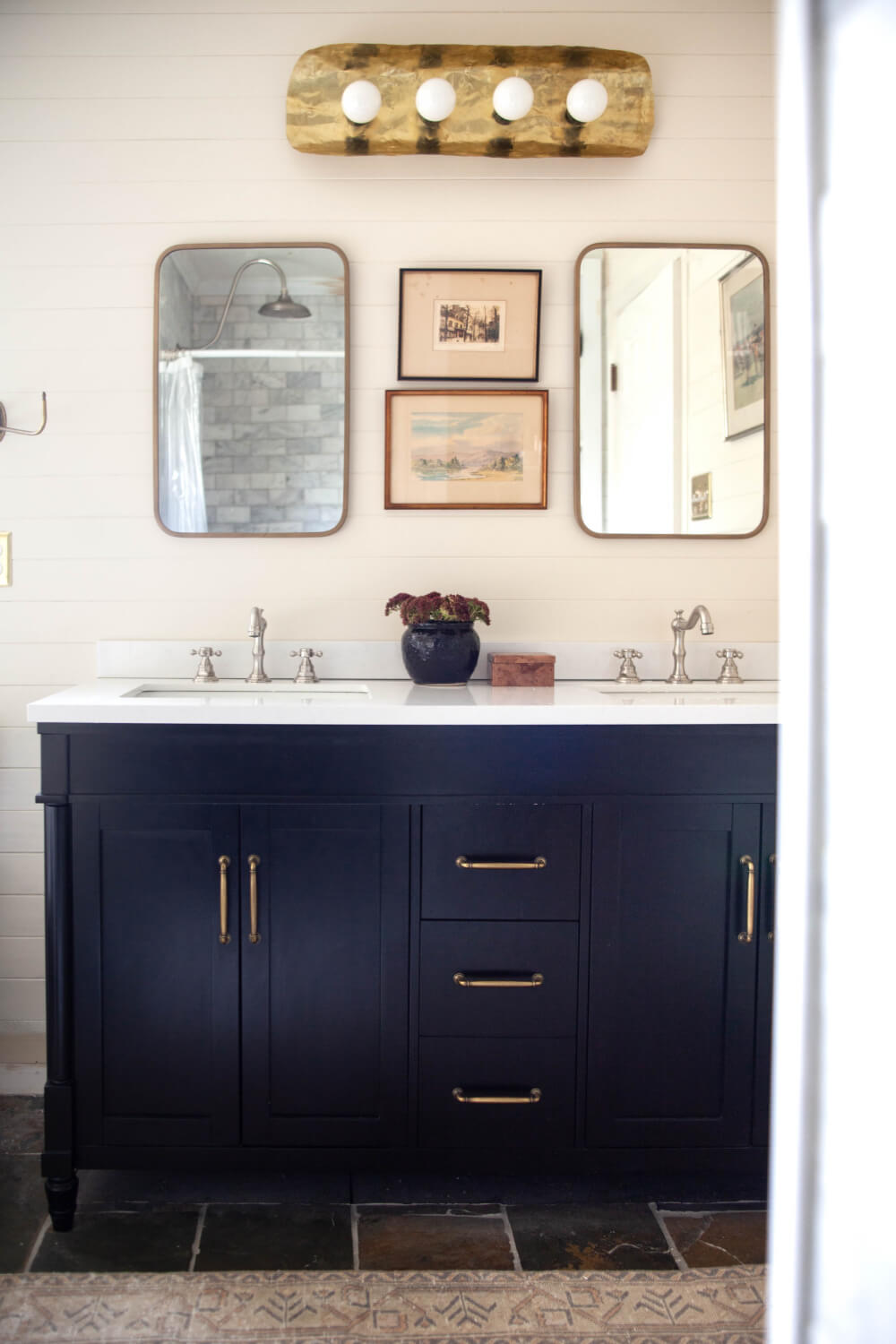 It took some trial and error but I figured it out. My version cost me around $20. That's a savings of over $800…and mine is larger.
I didn't take enough pictures for a tutorial, but I have plans to make a similar one over the bathtub. I'll share how I made it soon.
Besides the paint, I was also struggling with the color of the rug. I just didn't love it as much in person as I did online. I swapped it with the rug from my entry and I like it SO much more. This rug is a tad too big, but I found a similar one online and it's on its way. (My fingers are crossed that I like this one since they are all one-of-kind!)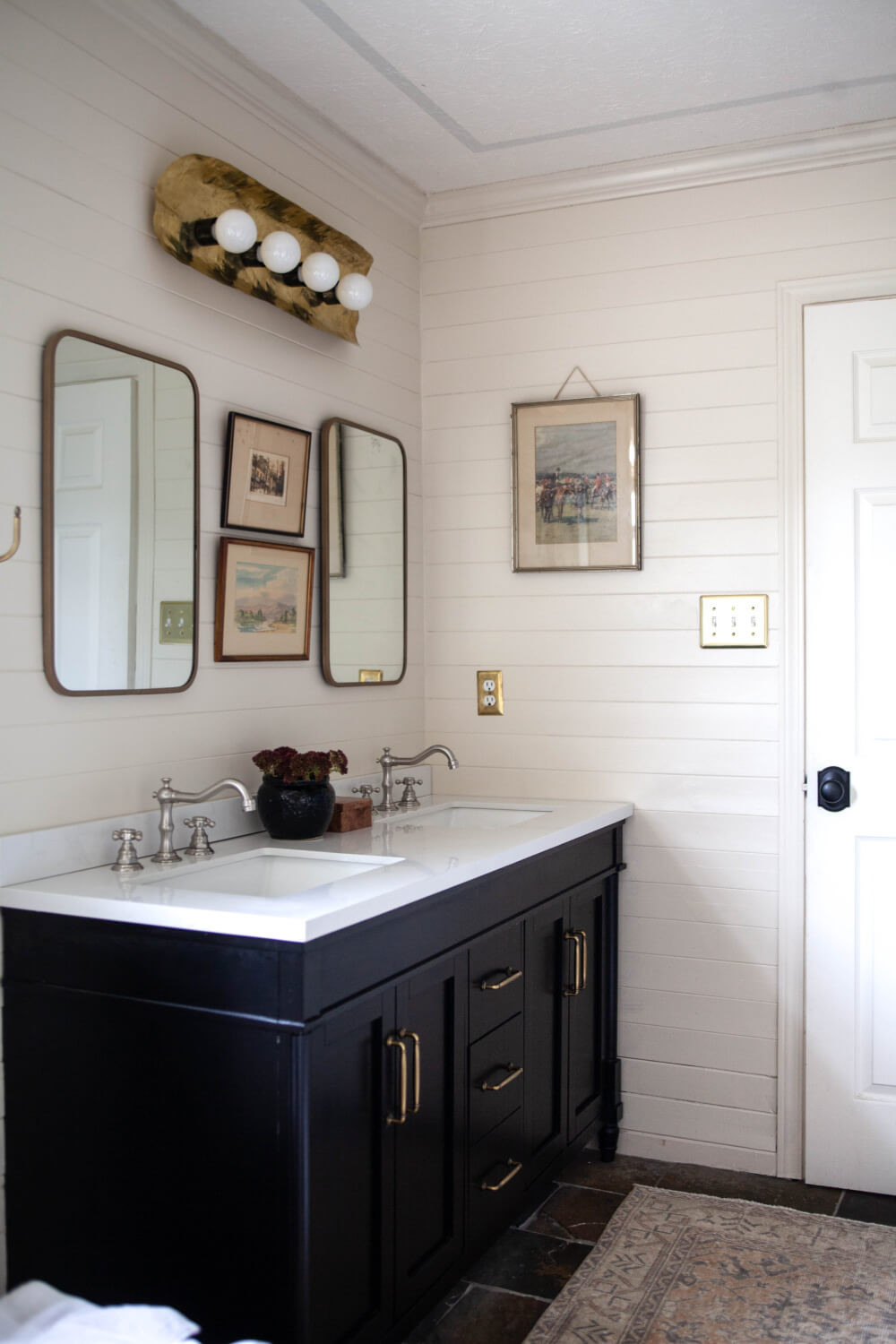 I'm still not sure if the mirrors will stay and the artwork will change…BUT, at least there is some progress.
My to-do list is still pretty long:
Install ceiling treatment
Make curtains for shower and window
Add bathtub details
Decide on artwork
Build storage
My goal for next week is to get the ceiling installed. Wish me luck!
Be sure to check out all the other ORC guest participants here.