6 weeks sure does fly by! I am so happy to share my finished master bedroom with you for the One Room Challenge.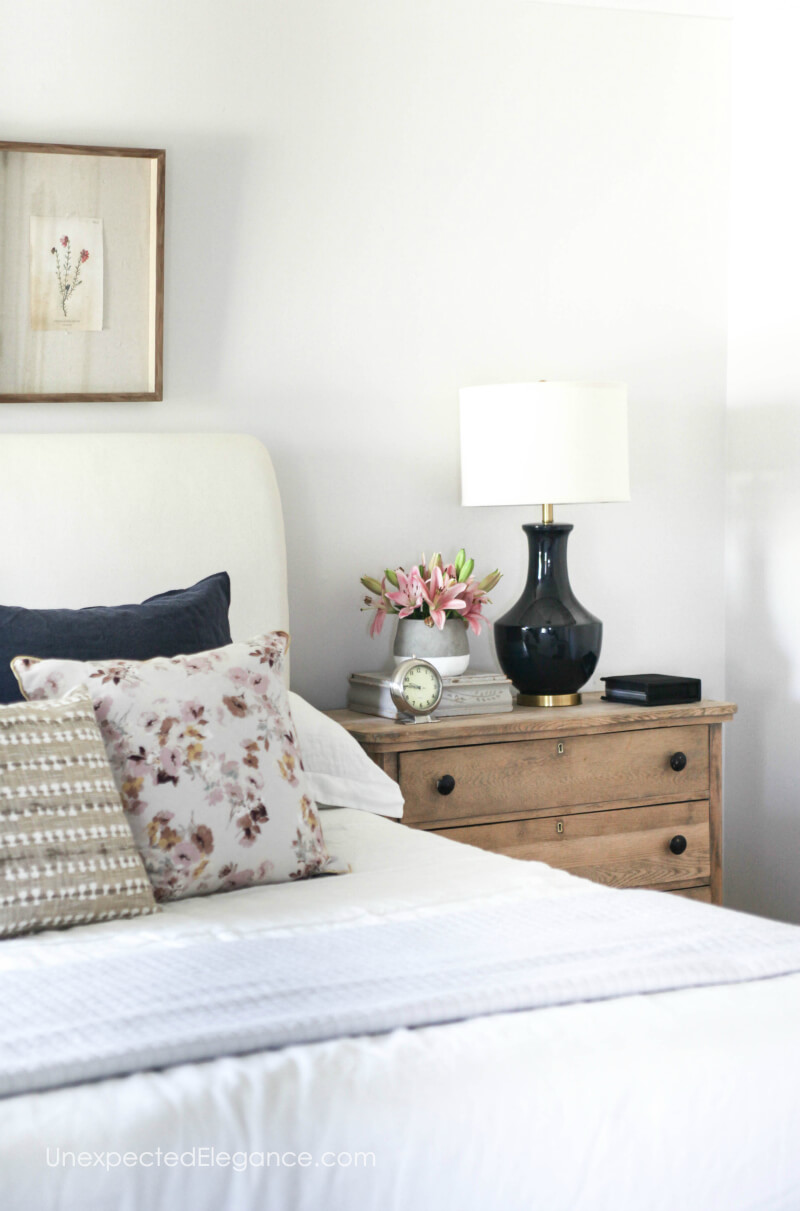 If you want to see the progress of this space, you can check out these posts:
Week 1 | Week 2 | Week 3 | Week 4 | Week 5
Our room was very dark before I started this makeover and I wanted it to be bright and serene. I chose to have a more minimalist approach to the design and keep things simple.
Here's the before: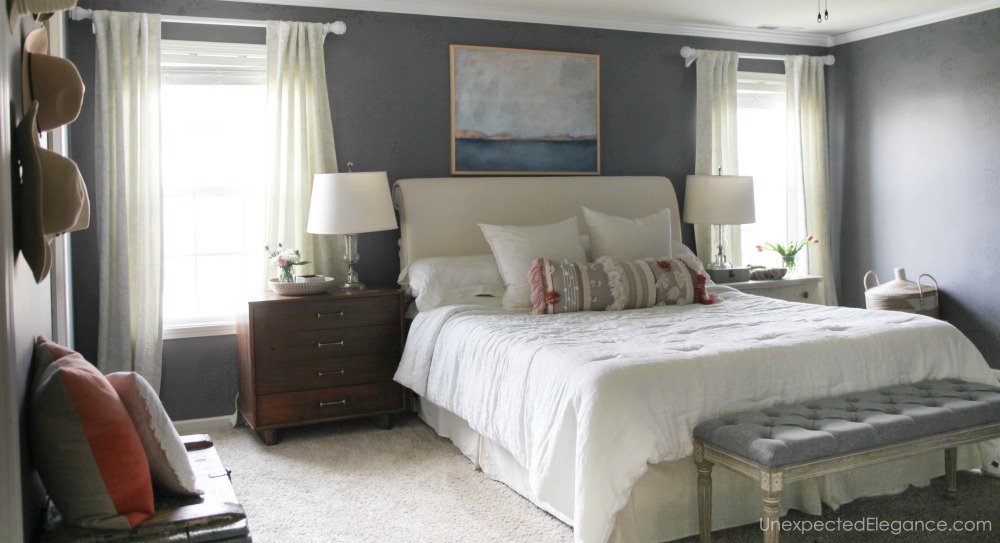 And after:
There isn't much on the walls and I even got rid of the massive dresser. (More surfaces tend to mean more places to throw junk! ) . Like I said, I wanted it to feel open and clutter-free.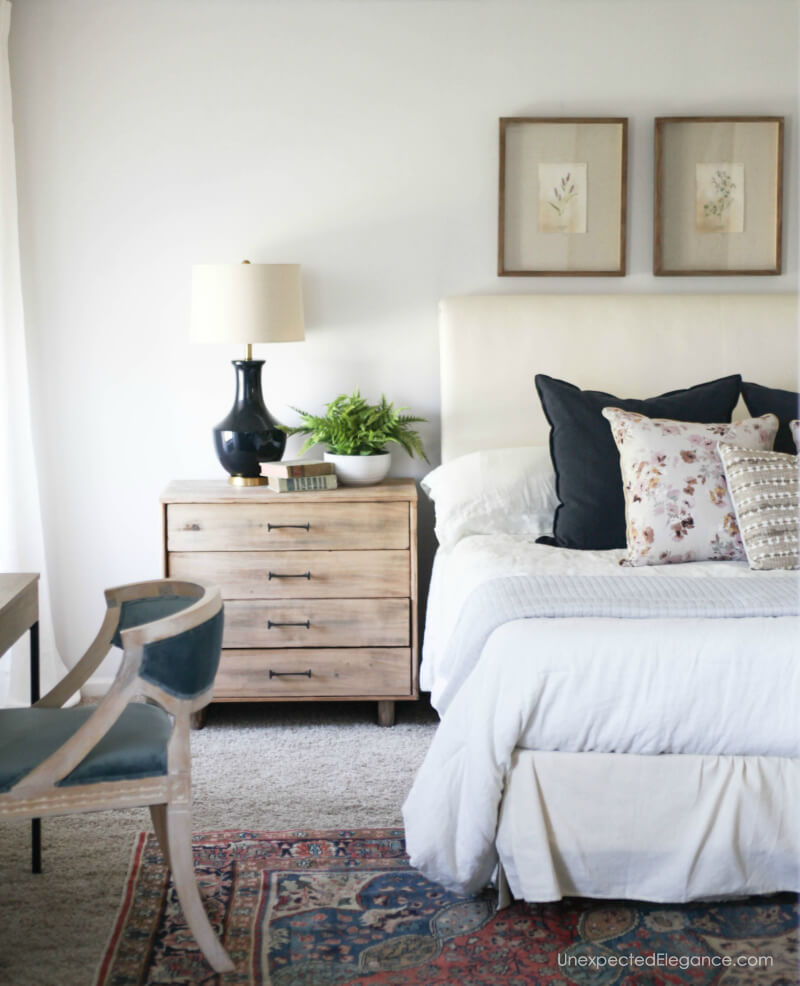 Our master bedroom is pretty big but the layout we had before didn't have the best flow, there was a lot of wasted space. The new floor plan works a lot better.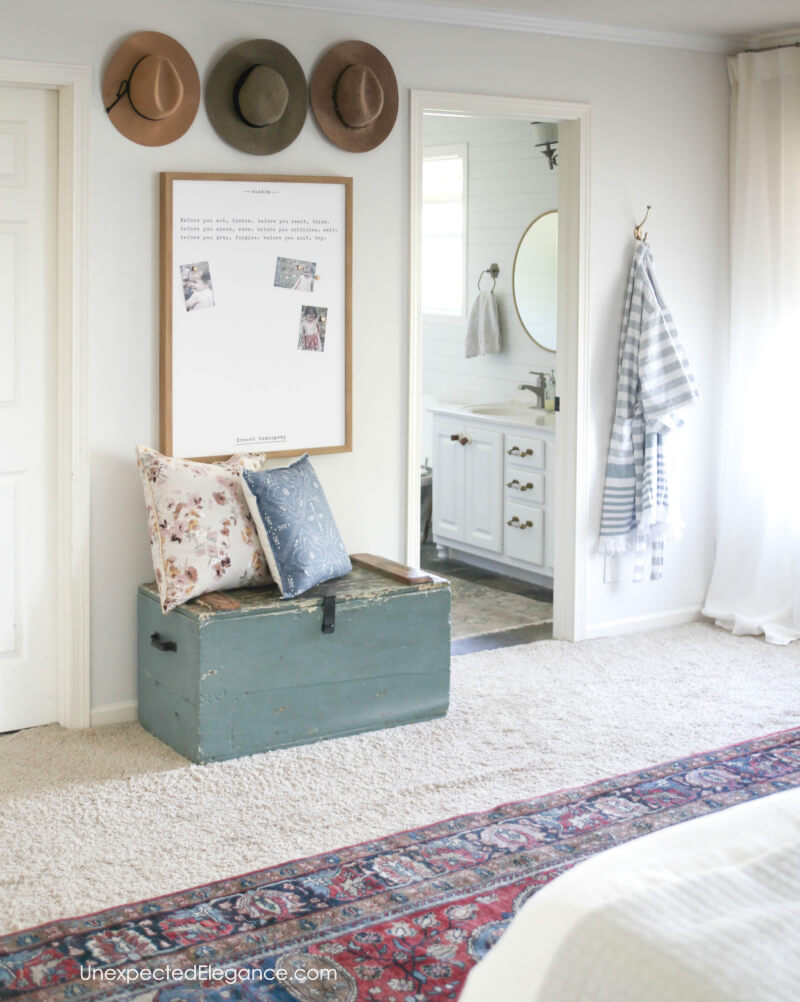 The rug was the starting point for the room design. I knew I wanted the walls and bedding to stay light and neutral, so I decided to bring in color with the rug.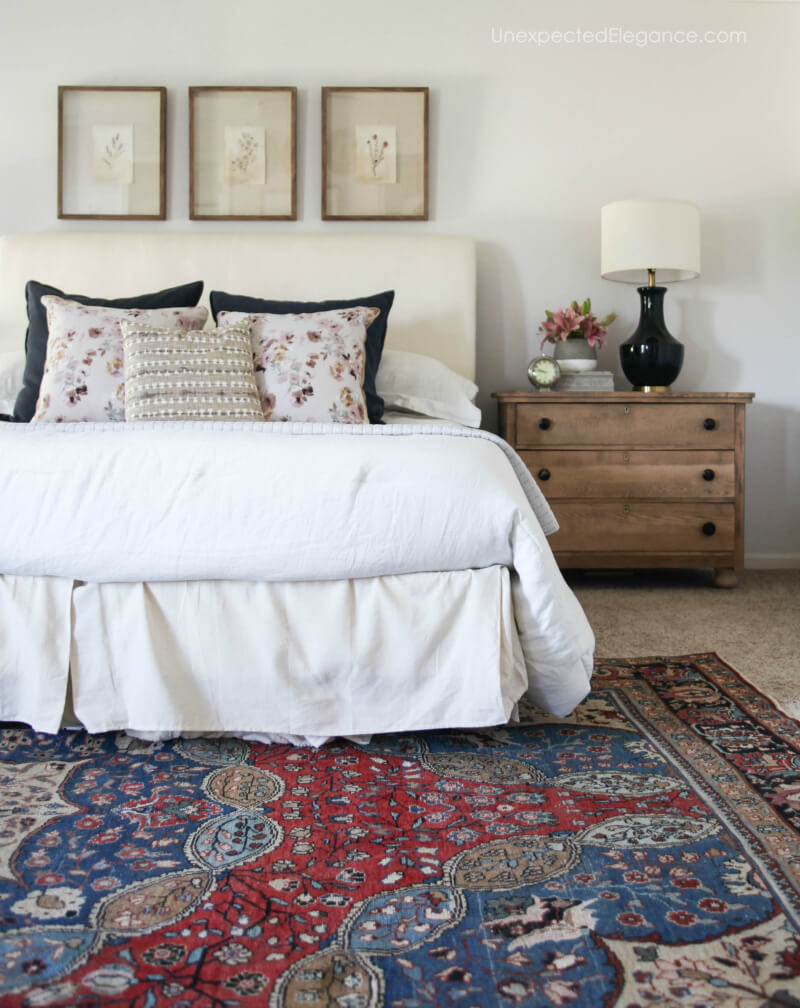 I decided on this handmade rug from Ecarpetgallery.com. They are my favorite rug resource and I have bought quite a few from their site. I got the rug my Dining Room Makeover a few years ago from them and have LOVED their options and quality.
They are offering my readers a 20% discount if you use this link or coupon code: ECGANGELBLOG. Seriously, their prices can not beat for their hand-knotted rugs!!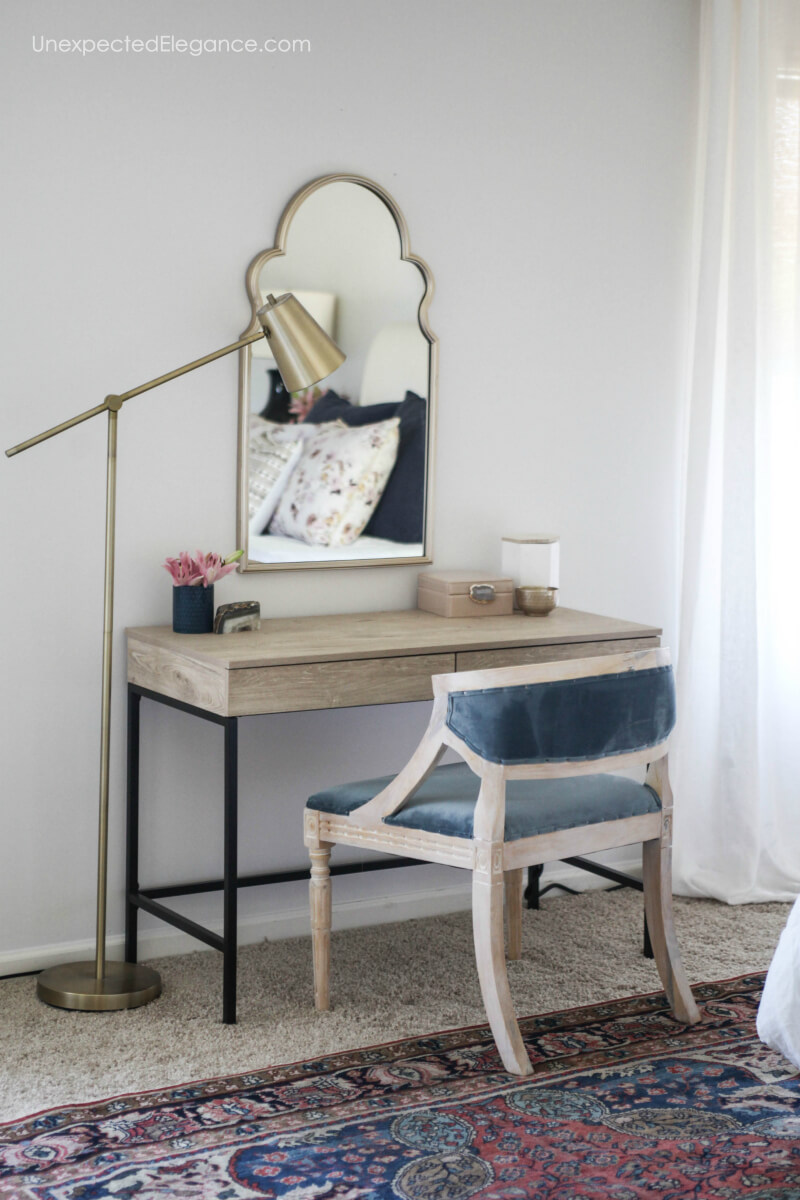 I wanted to add a makeup table and place to work during the summer. My office is downstairs and it can be a little difficult to work when everyone is out of school. I found this desk from Target and it's the perfect size and scale for the room.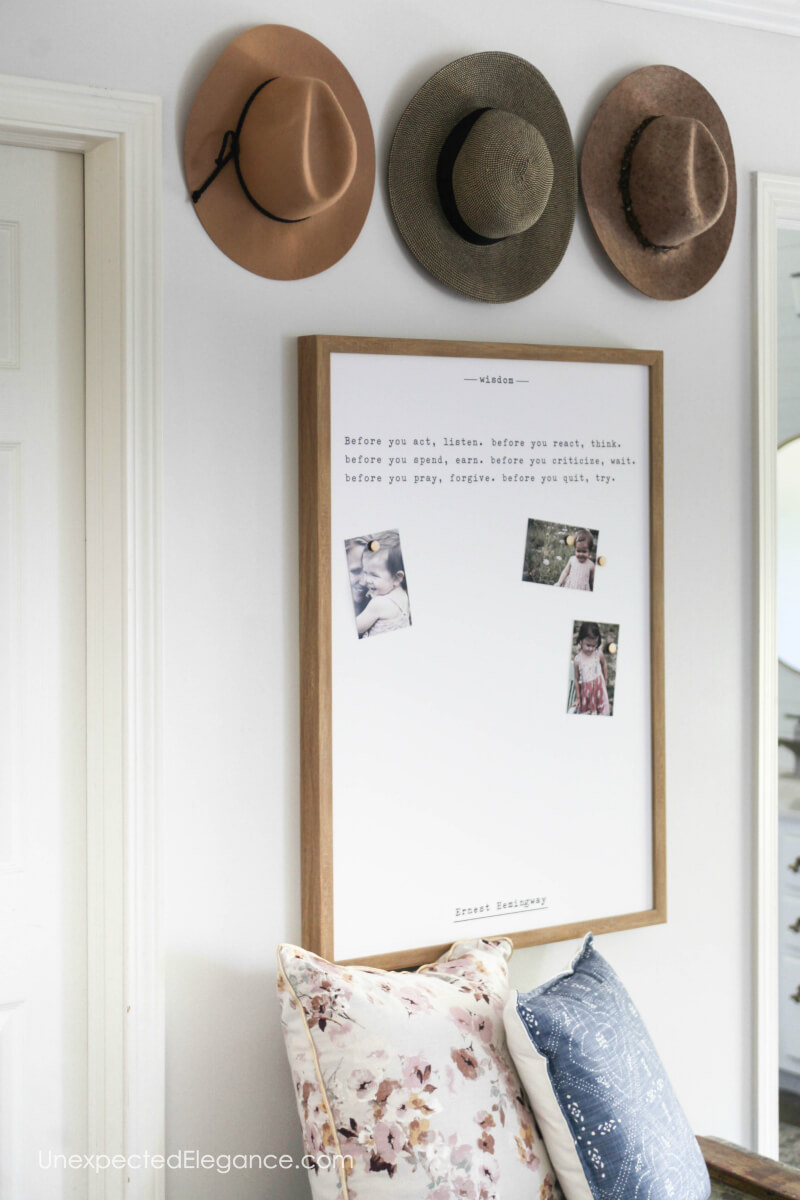 I love quote-art and found this simple magnetic board from PetalLane.com. I like that I can either add photos to it or use it as stand-alone art.
I also used one of their magnetic boards in my office and get compliments on it all the time!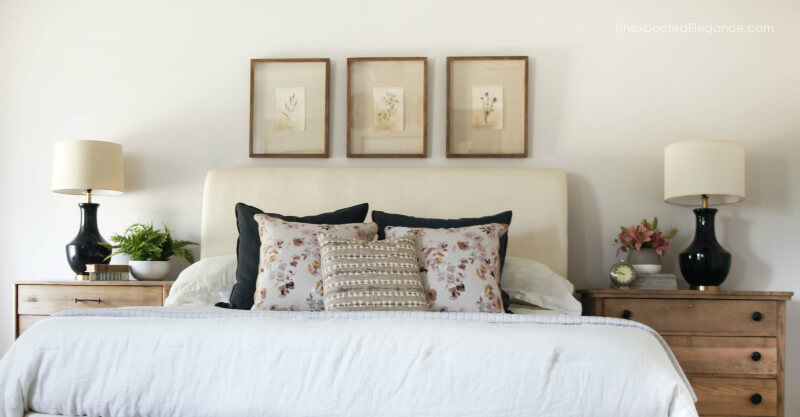 I had surgery a couple of days ago and have been spending a lot of time in bed recovering, so this makeover couldn't have come at a better time!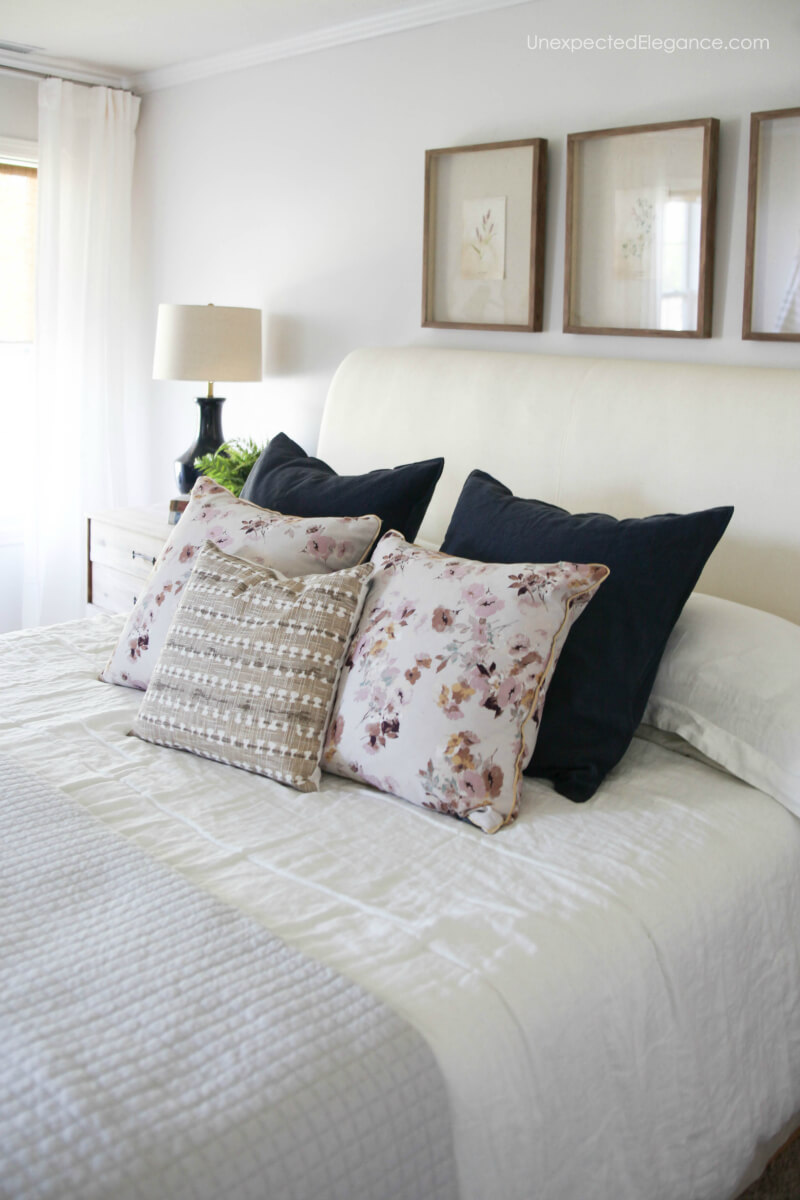 And while I'm laying here, I'm deciding on what room I'll tackle next! 😉
Be sure to check out all the other amazing room makeovers HERE.