Welcome back to another cabin makeover! Meet Crow: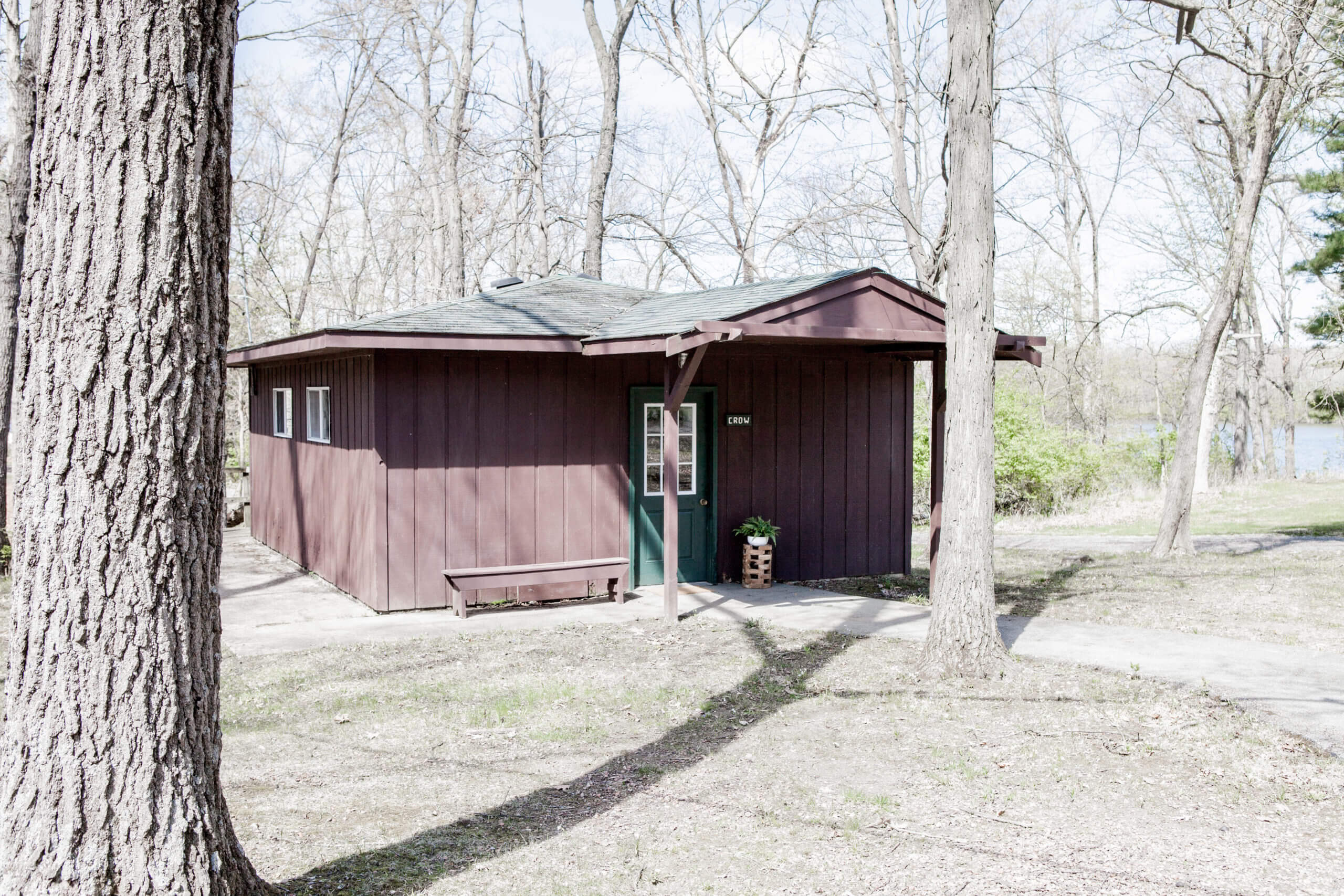 If you aren't sure why I'm sharing this small cabin, you can find out the whole story here: Cabin Makeover Project
You can also find the other cabins here:
Order of the Arrow | American Eagle | Falcon Part 1 | Falcon Part 2
Here's what the inside looked like before: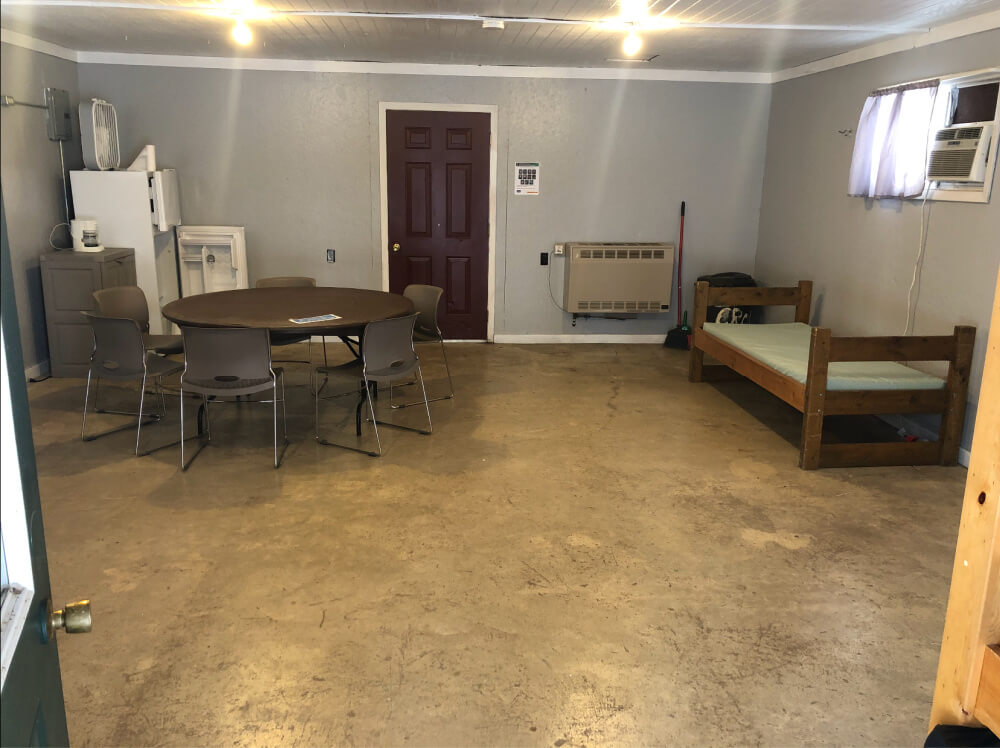 To say it was basic is an understatement! This cabin has served its purpose of providing a place for campers to sleep during overnights, but we knew it had more potential.
I didn't have the time or money to make any big changes, so I focused on making the open concept work better for families who would now be using the space.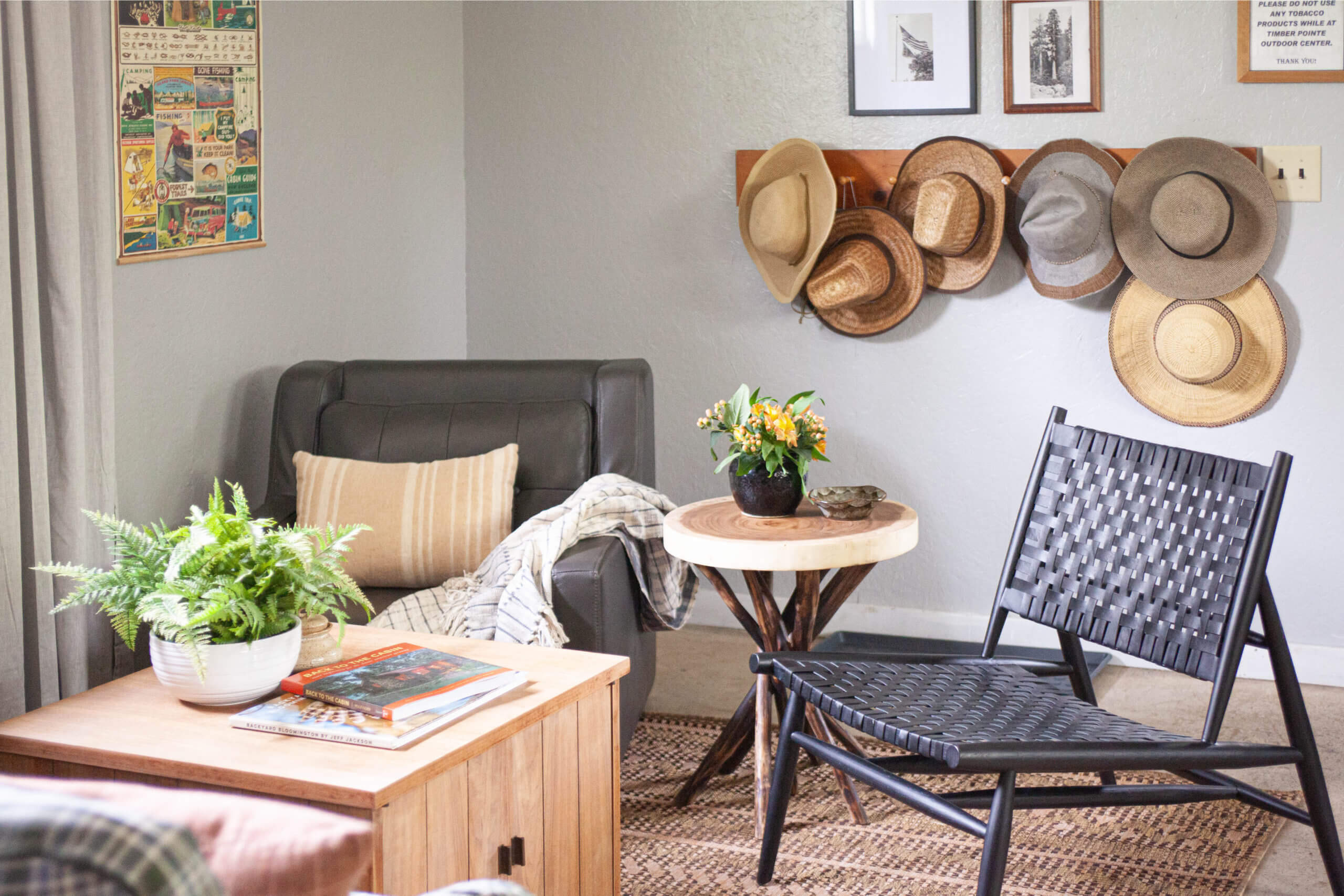 Donations for this entire camp cabin project were HUGE. I put in a large chunk of money and then several of my family members made significant contributions.
I also had some help from Joss and Main. Joss and Main sponsored a portion of the furniture and gave camp the two rustic side tables for the living room area. You can find them here and here.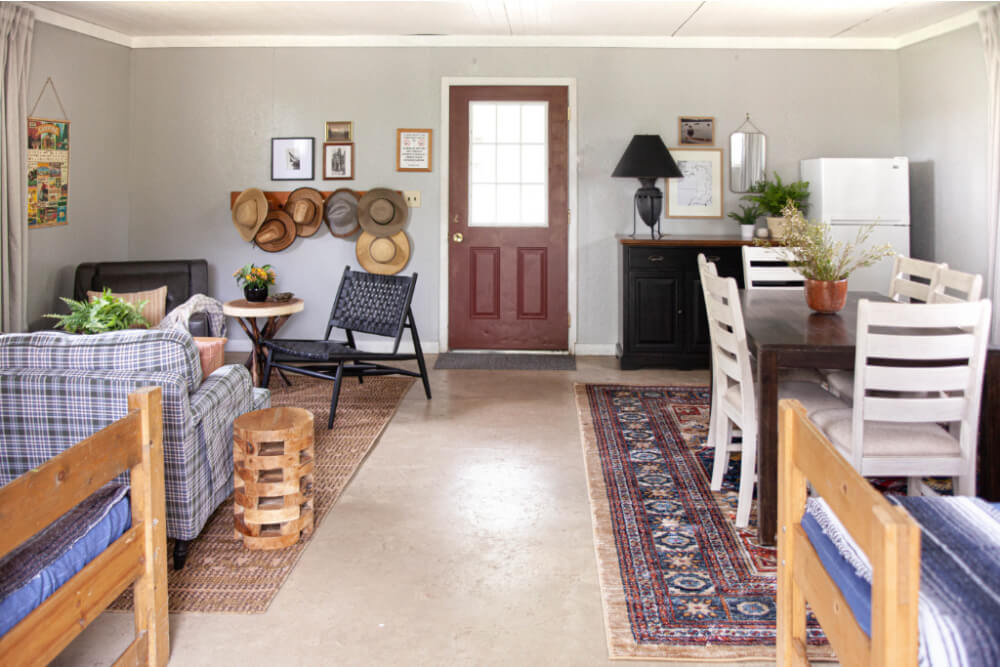 The small plaid sofa was a fun find. While I was out shopping with my mother-in-law at IKEA, we found it on clearance and she purchased it for this cabin.
It's the perfect proportion and I think the design screams rustic cabin!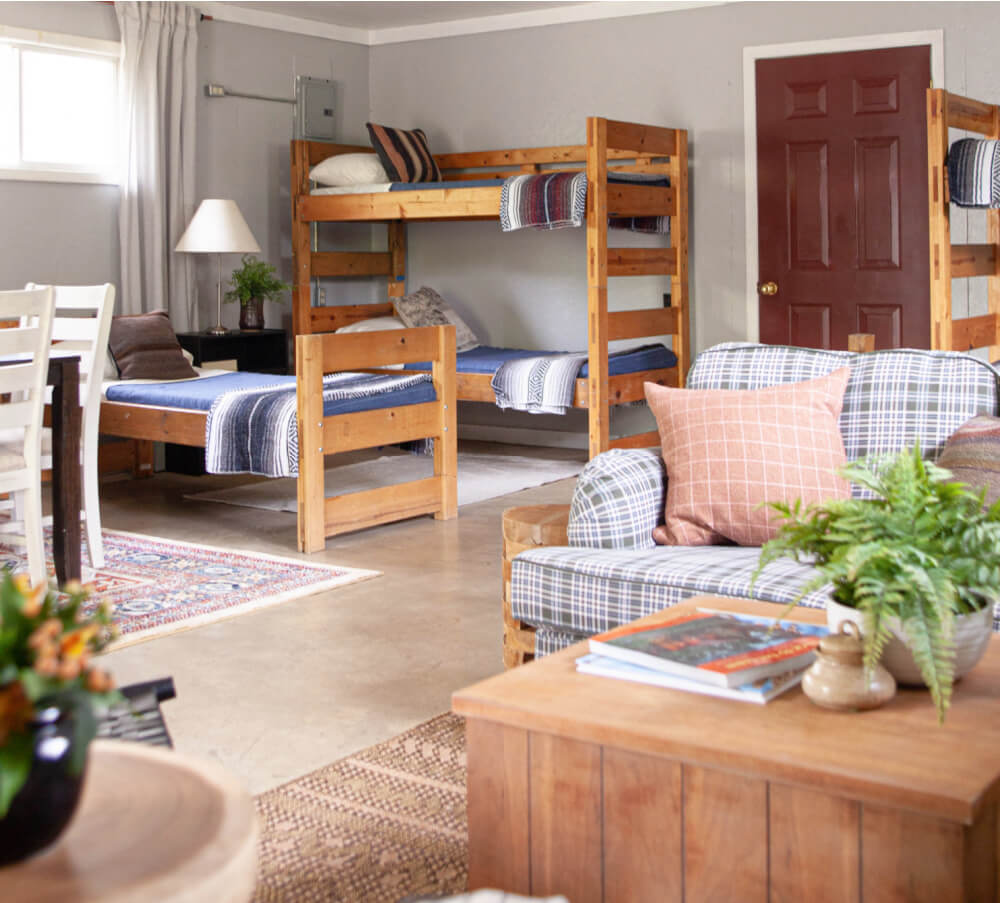 The table, chairs, and buffet are from The Room Place and were originally supposed to go in this cabin. Swapping them worked better for both spaces.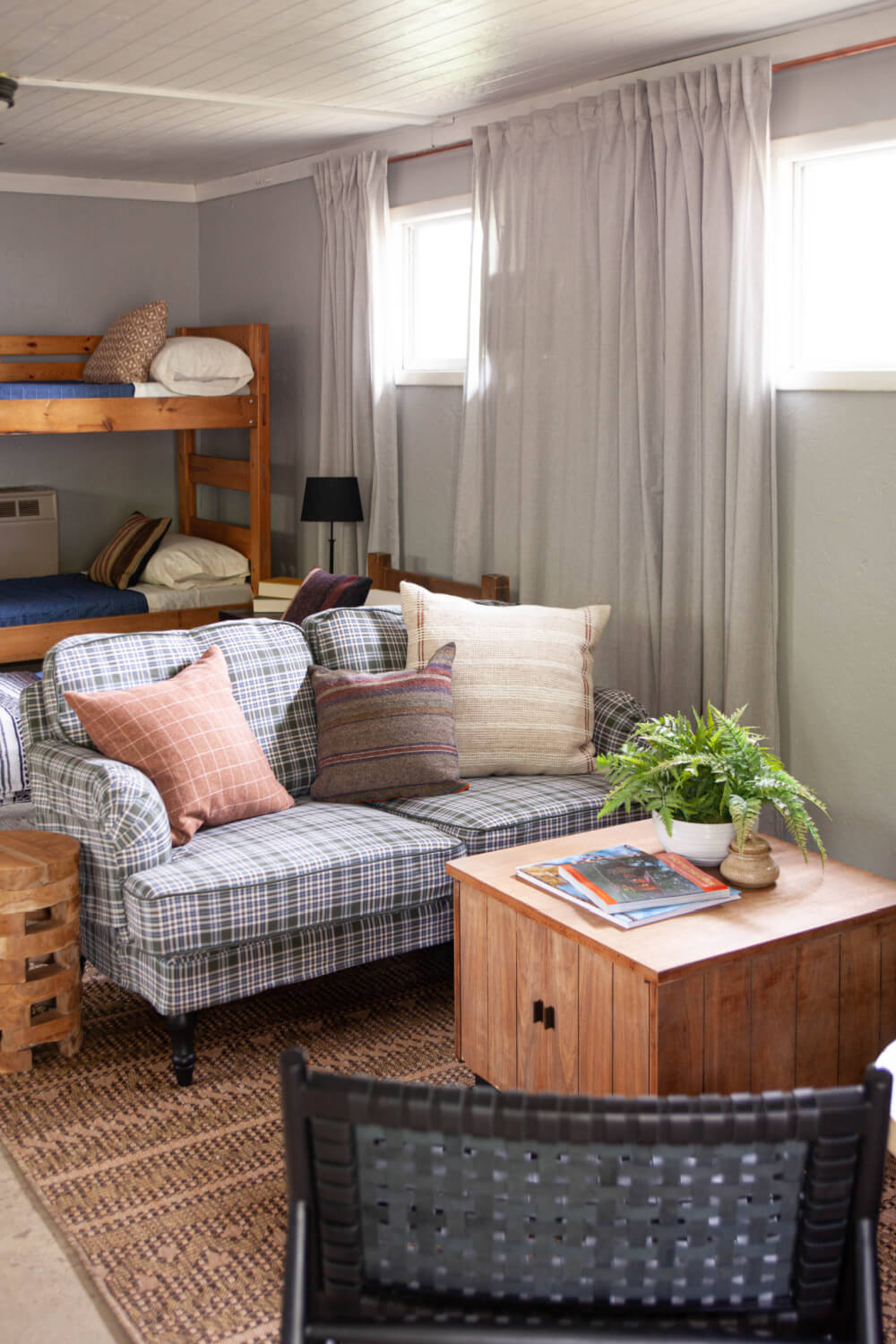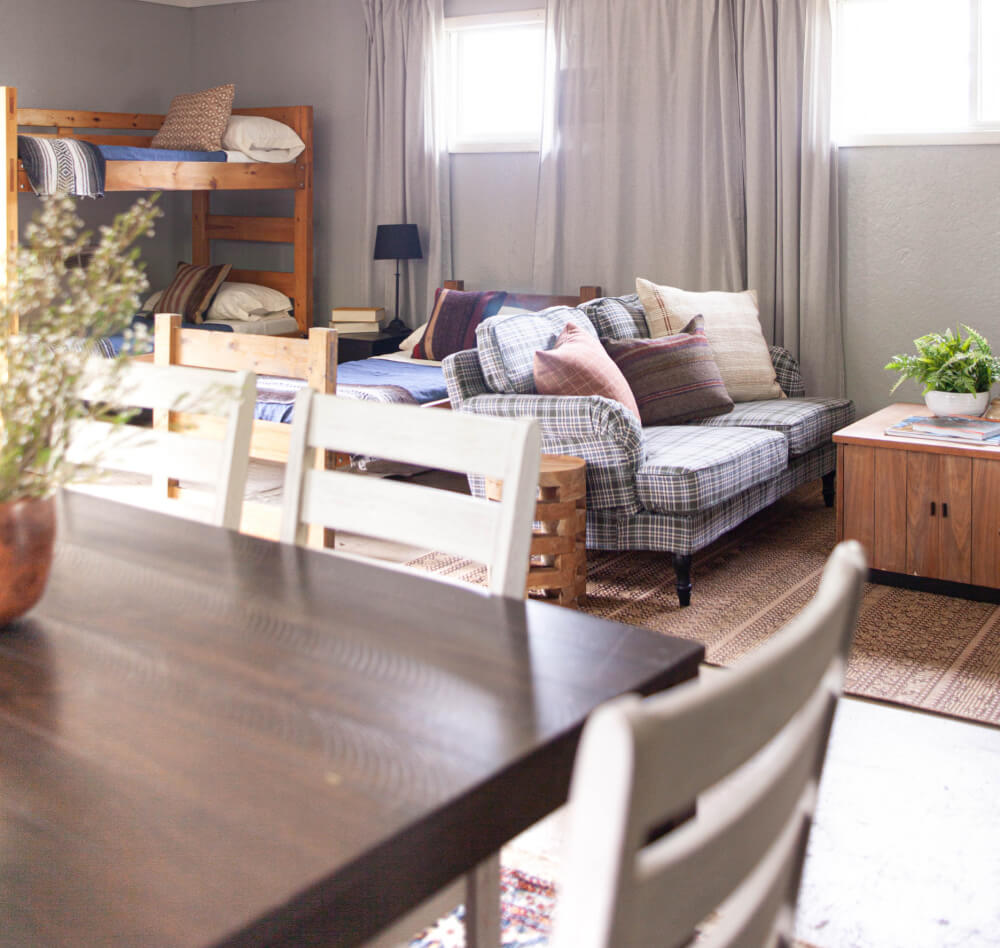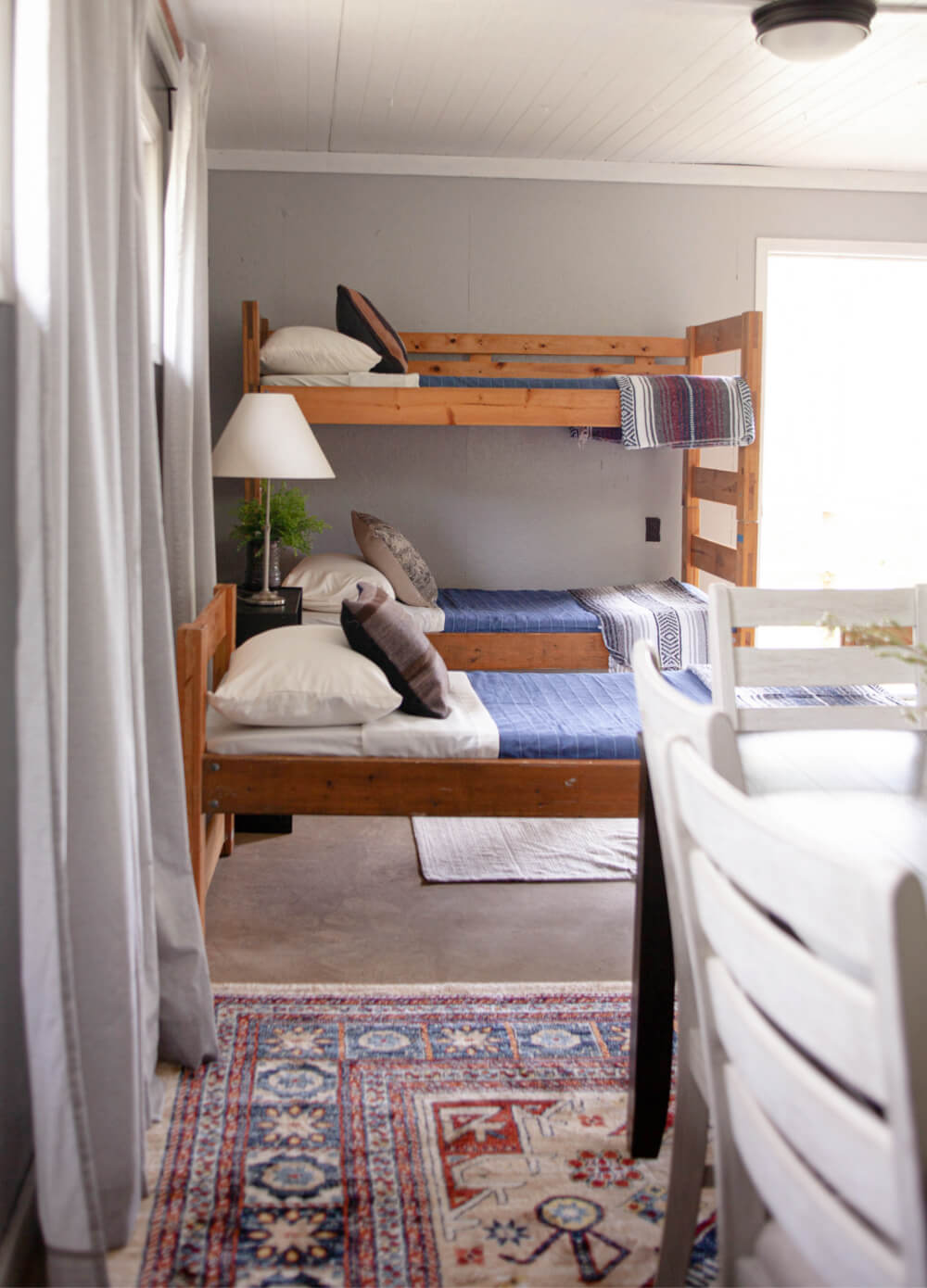 All the lamps for this entire project were thrifted. The nightstands and coffee table were also second hand pieces that I gave makeovers.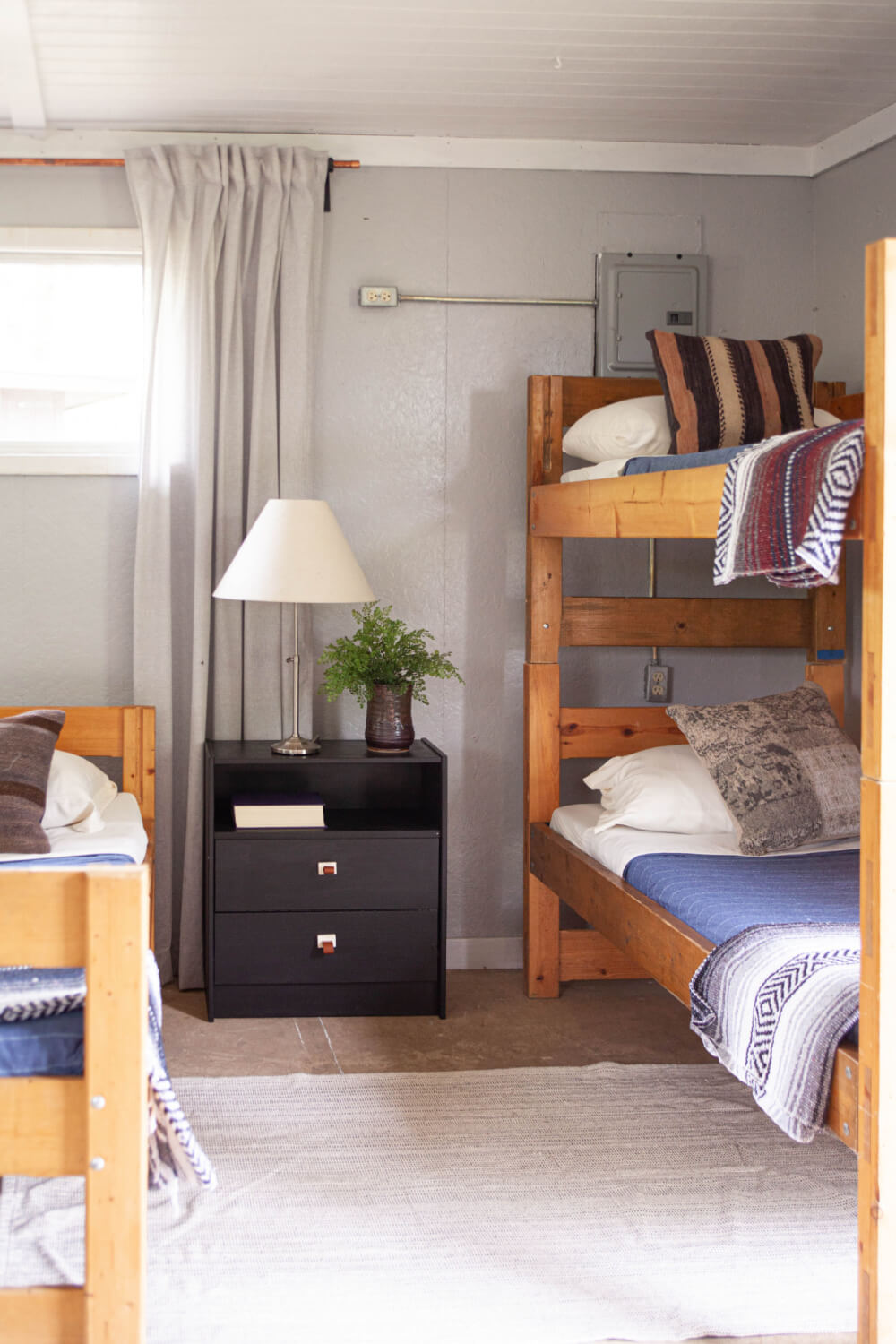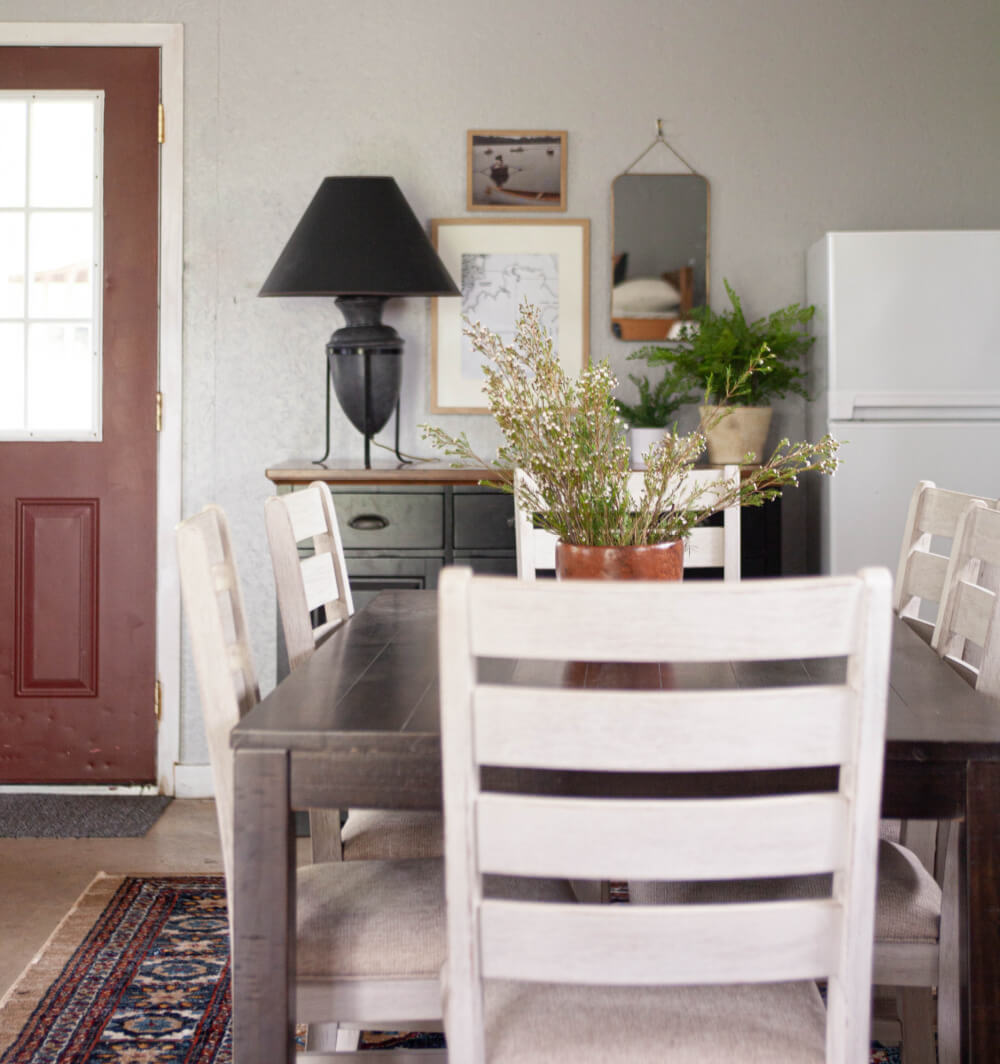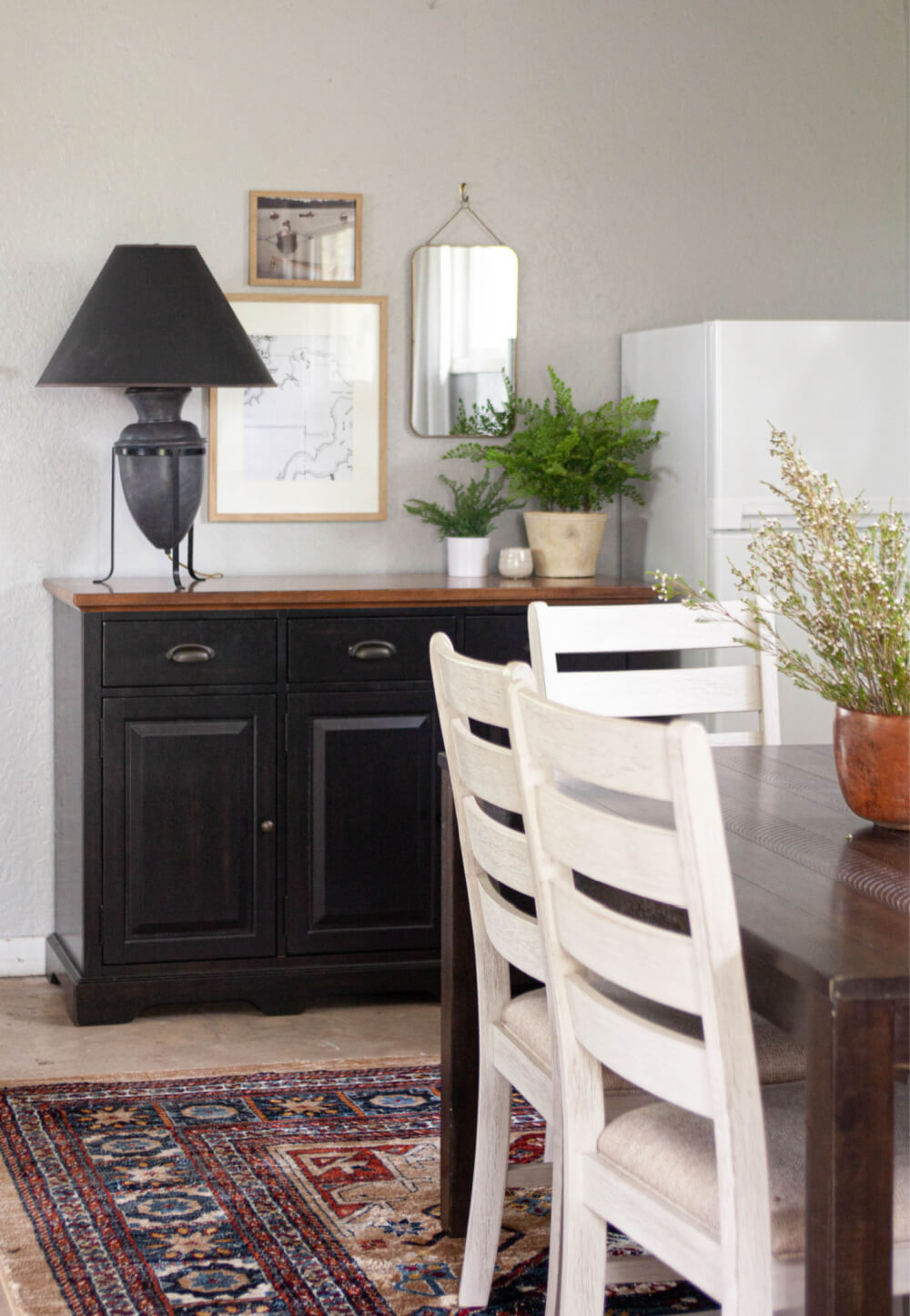 This cabin in particular was the hardest for me. It is small and the furniture layout was a little tricky. (Not to mention, there was really no way to plan in advance since I wasn't sure what furniture I would have…remember the small budget and everything is either second-hand or donated!)
I had played around with placement and moved things so many times until finally feeling like it was "right."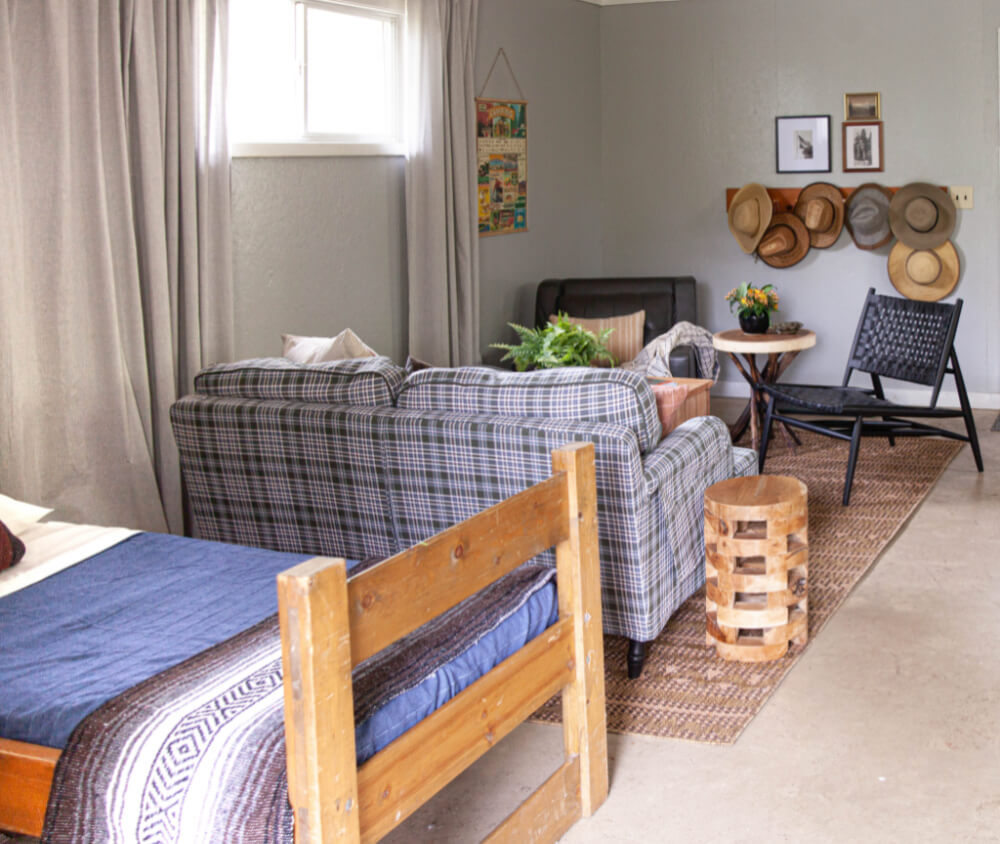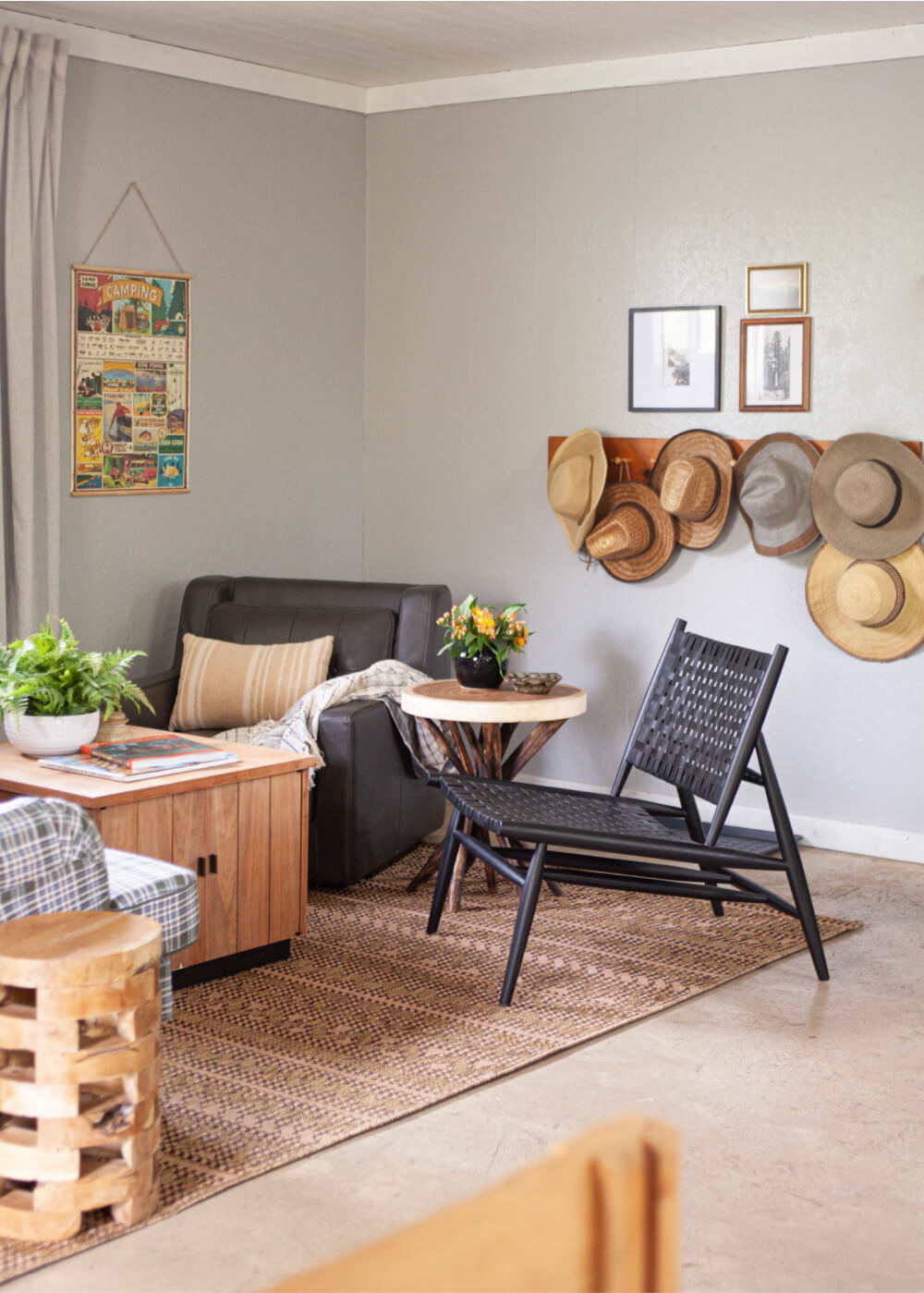 I really like the way this one turned out in the end and I can't wait to hear stories about families making memories here.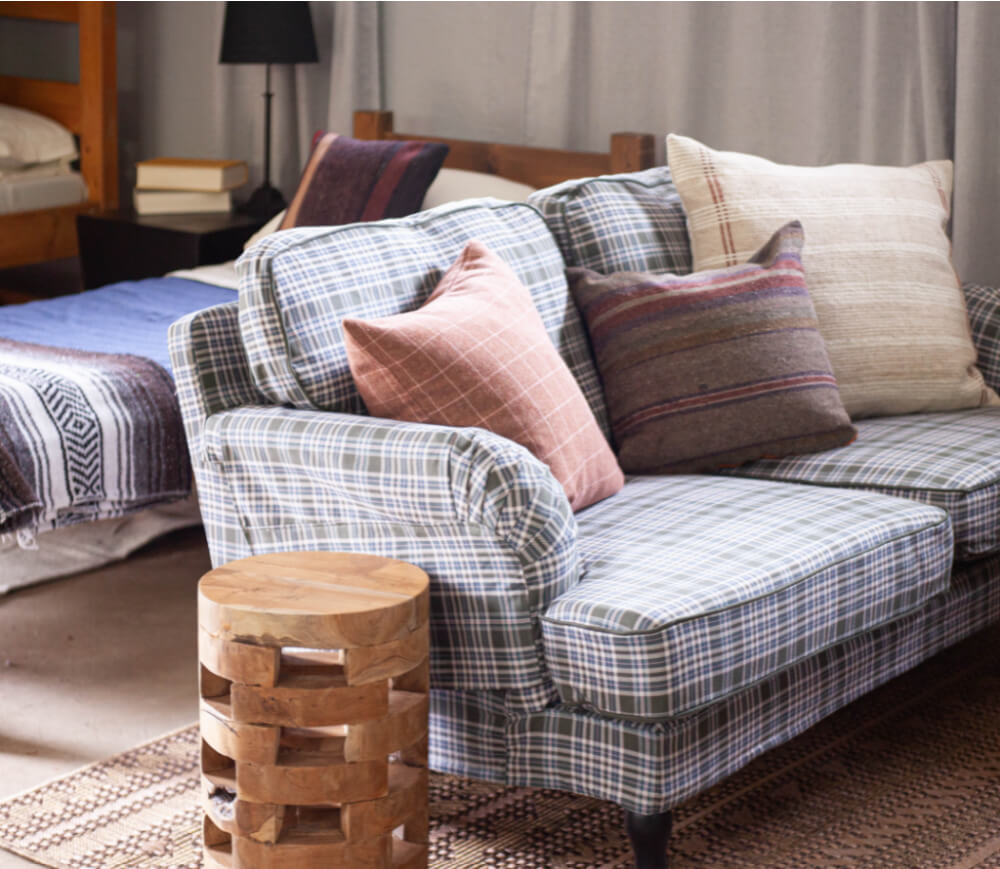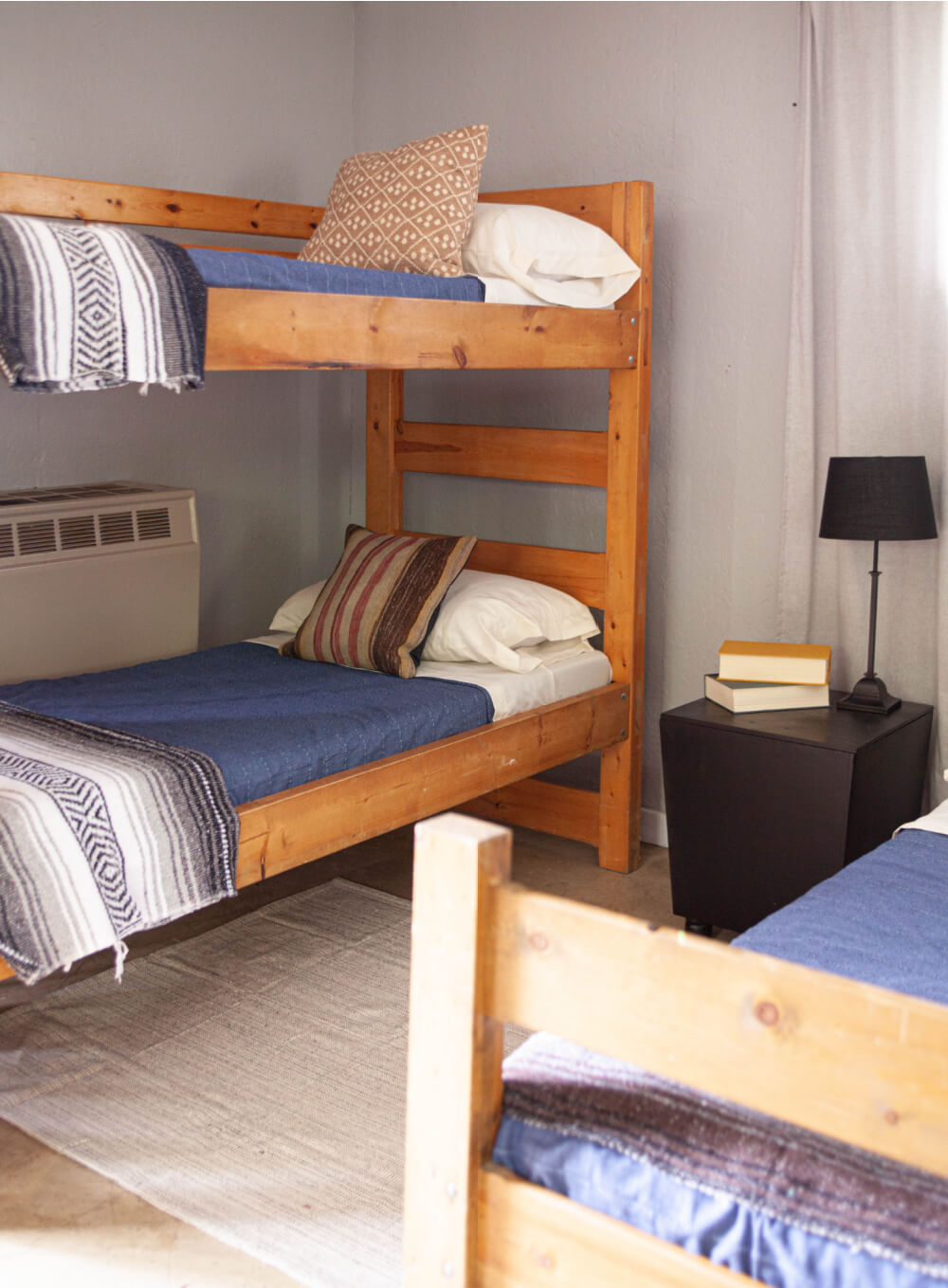 You can find a video walkthrough of the entire space ↓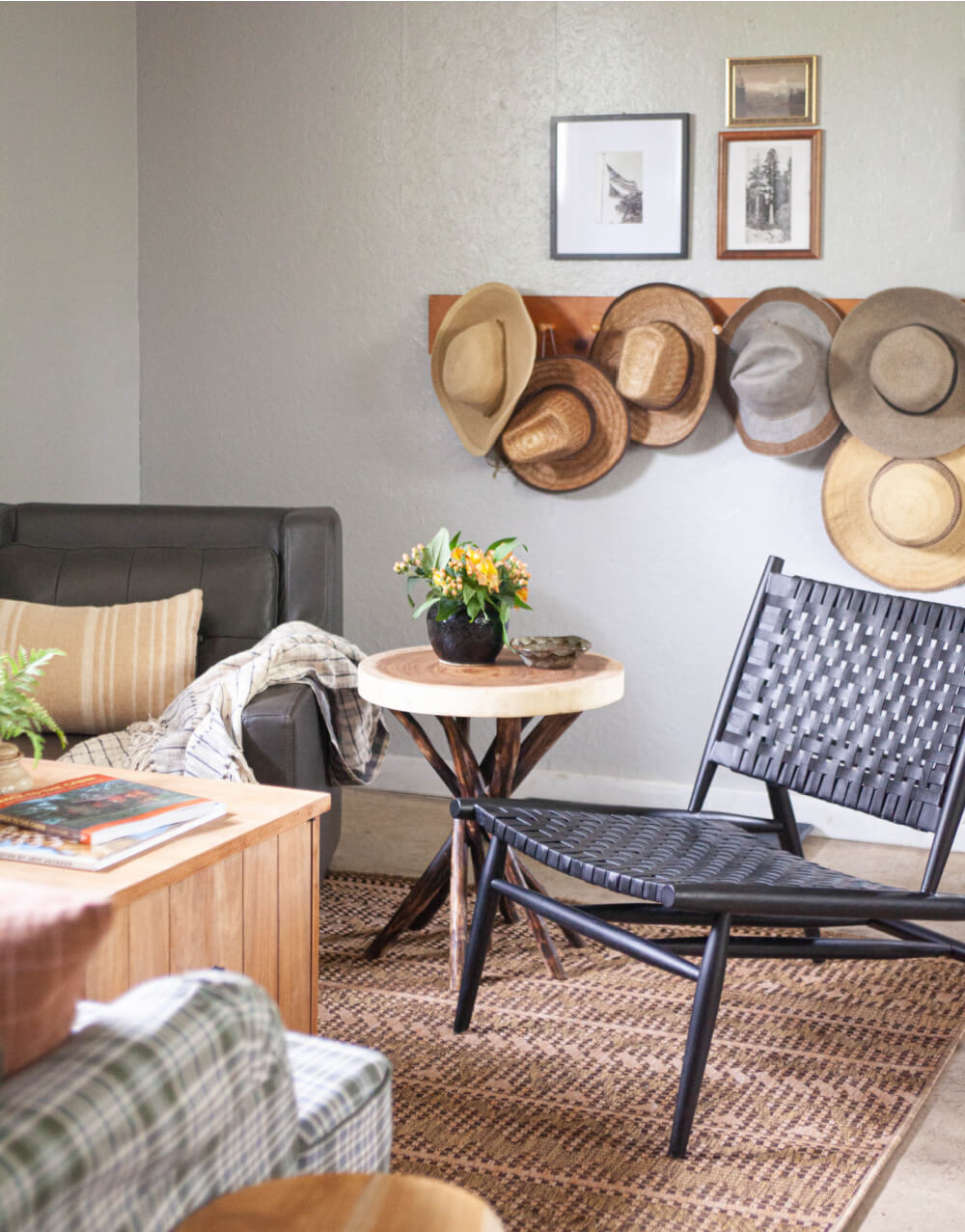 Be sure to check back next week for the 3rd cabin. Here's a sneak peek at the last two: