I hope you aren't tired of seeing my camp project because there's so much more I need to share…This week we are taking a peek at a larger open concept cabin, known as American Eagle.
To see the other cabins, click on these links:
Order of the Arrow | Crow | Falcon Part 1 | Falcon Part 2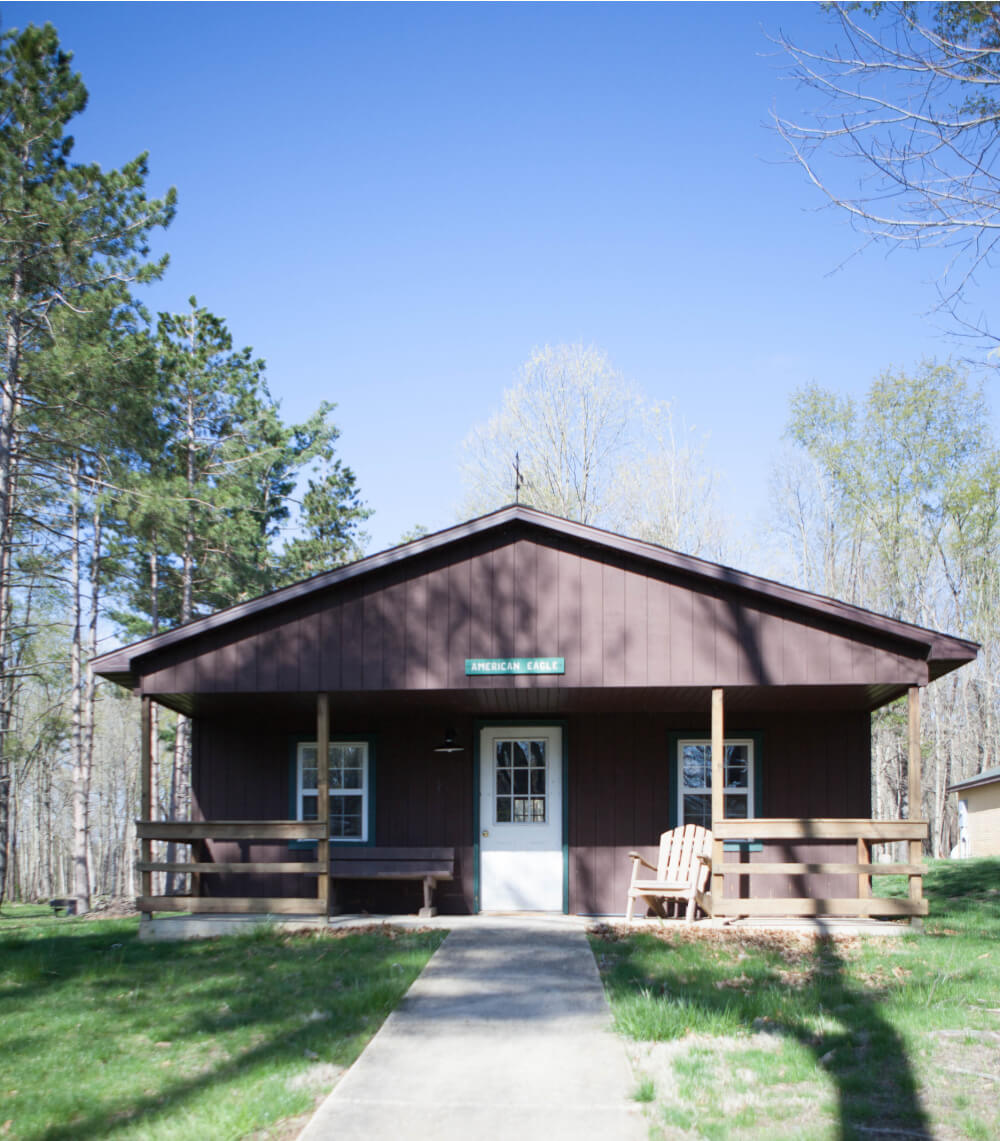 Here's how the inside started out…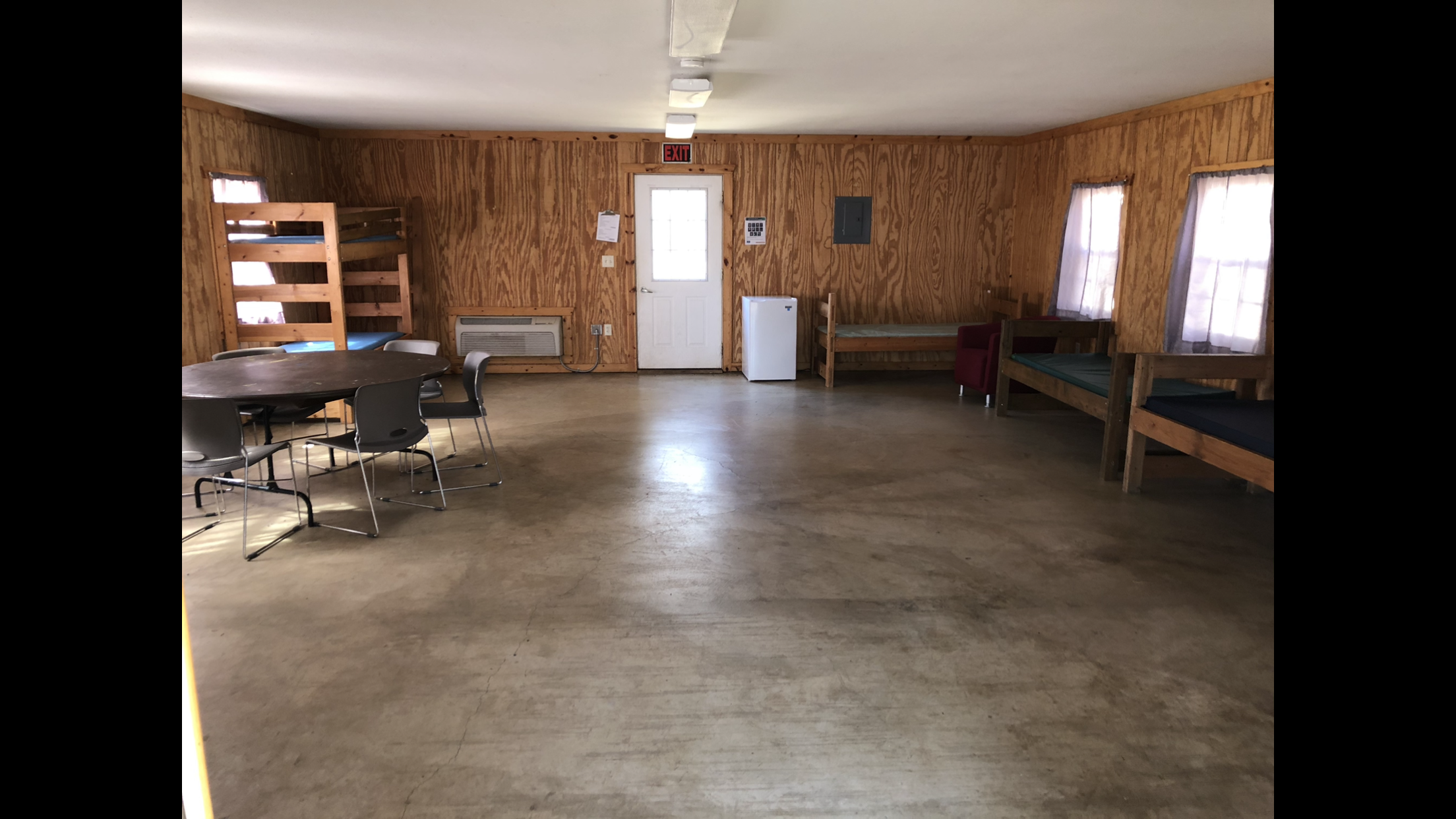 It felt cold, uninviting, and it definitely didn't give off the cozy, "stay-in-on-a-rain-day," feel.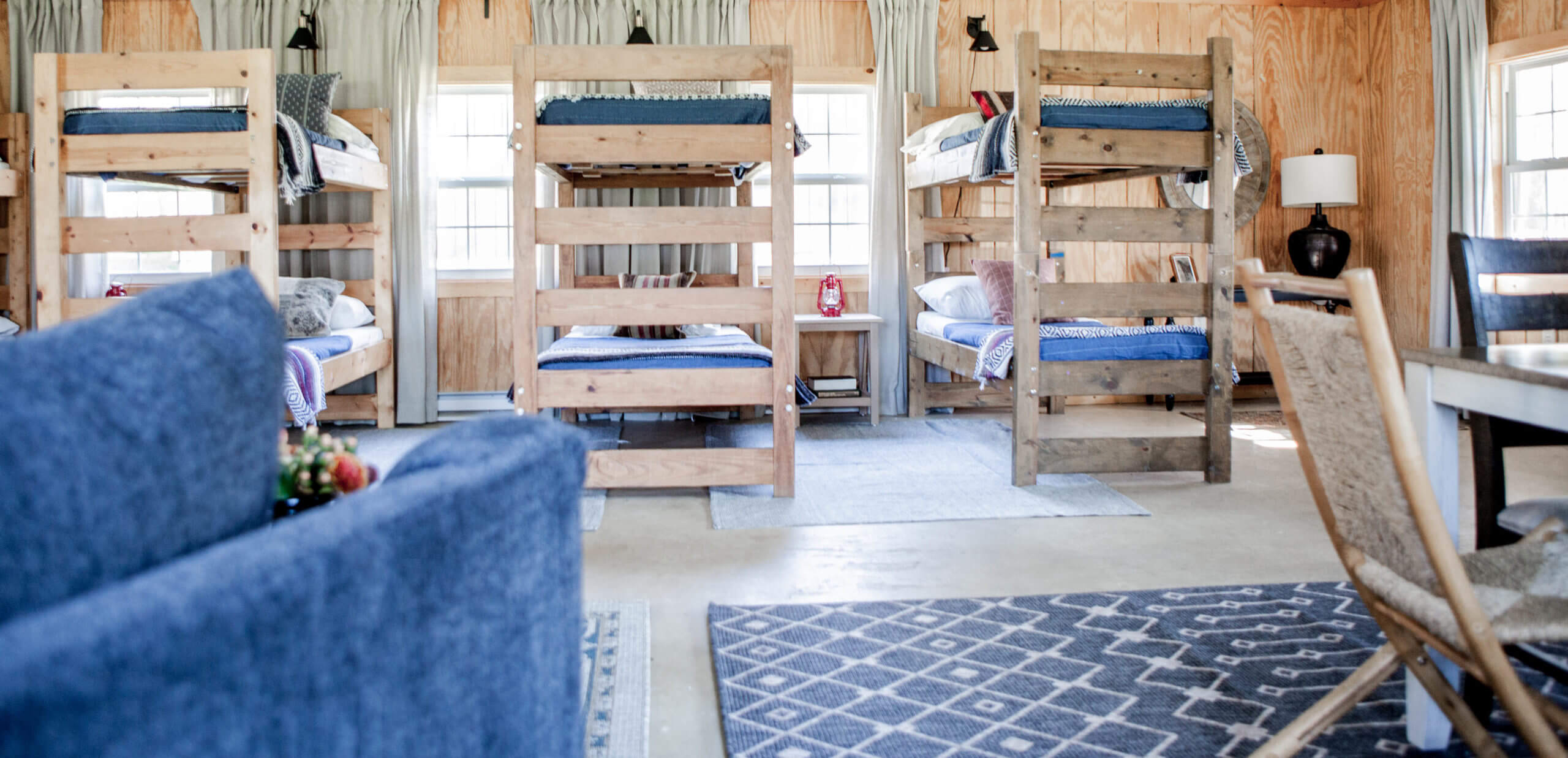 I added in rugs to immediately help soften up the room and create zones.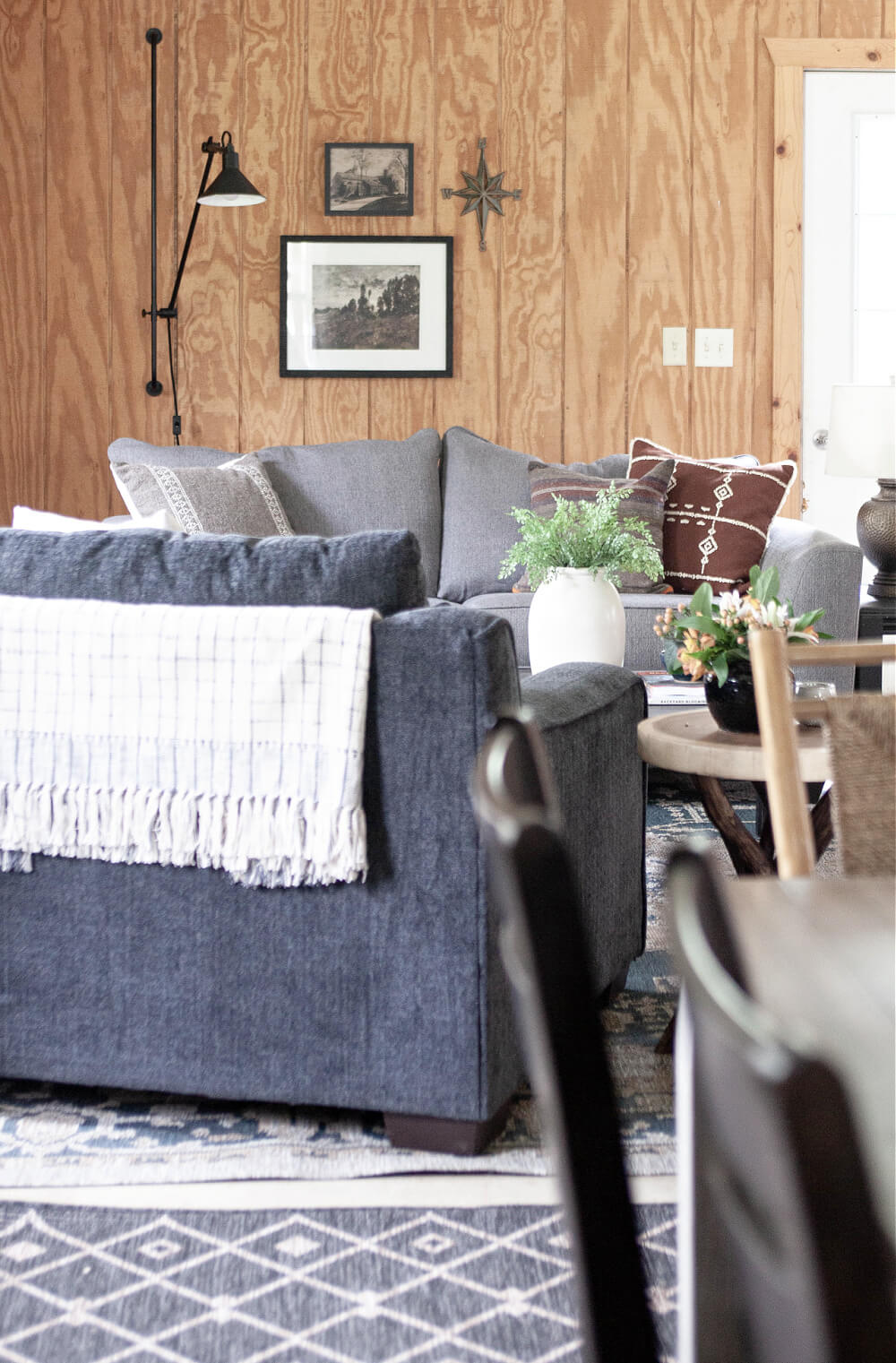 Nothing really changed on the building itself. The walls and floors stayed exactly the same. There just wasn't enough time or money to make any significant changes…so the furnishings were very important!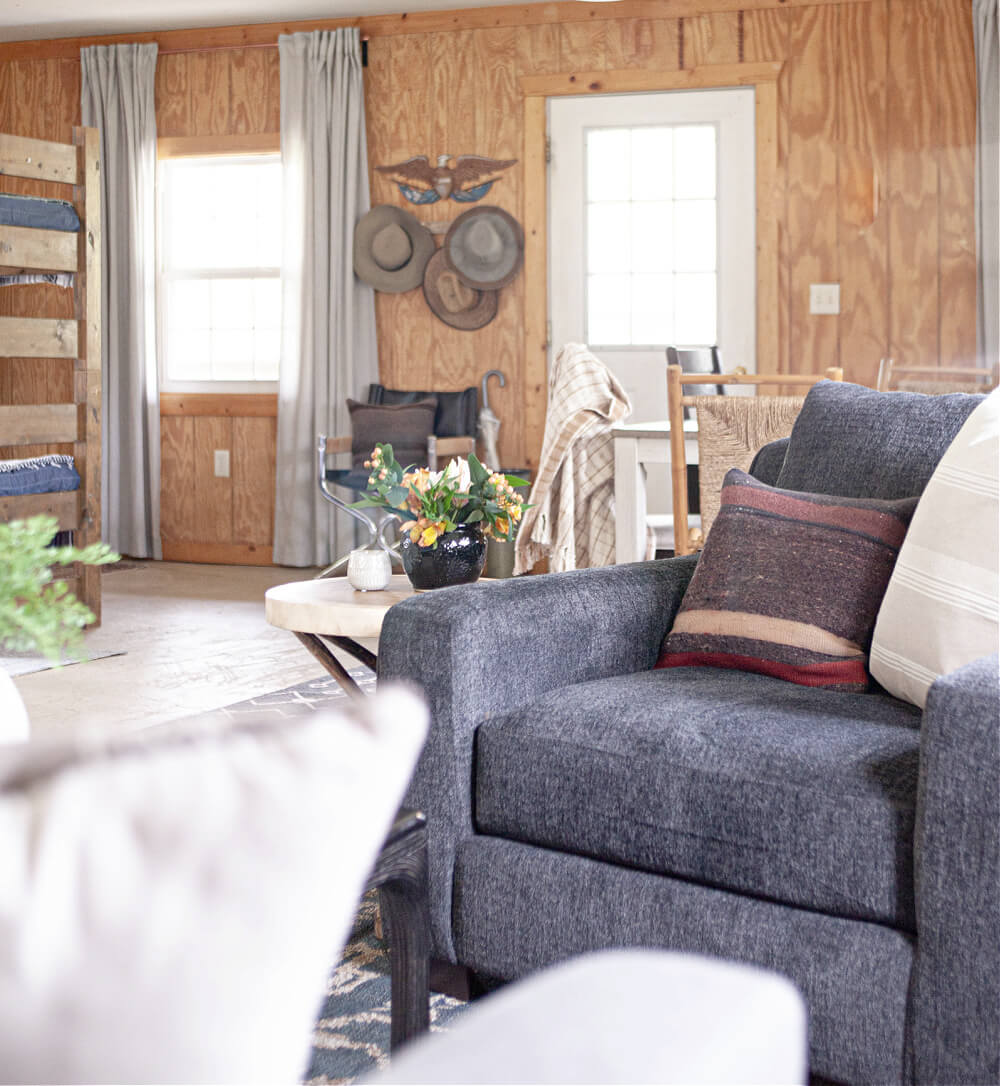 The Room Place sponsored most of the furniture for this cabin! The oversized chair, sofa, dining table, and buffet were all from their Clearance Center in Indianapolis.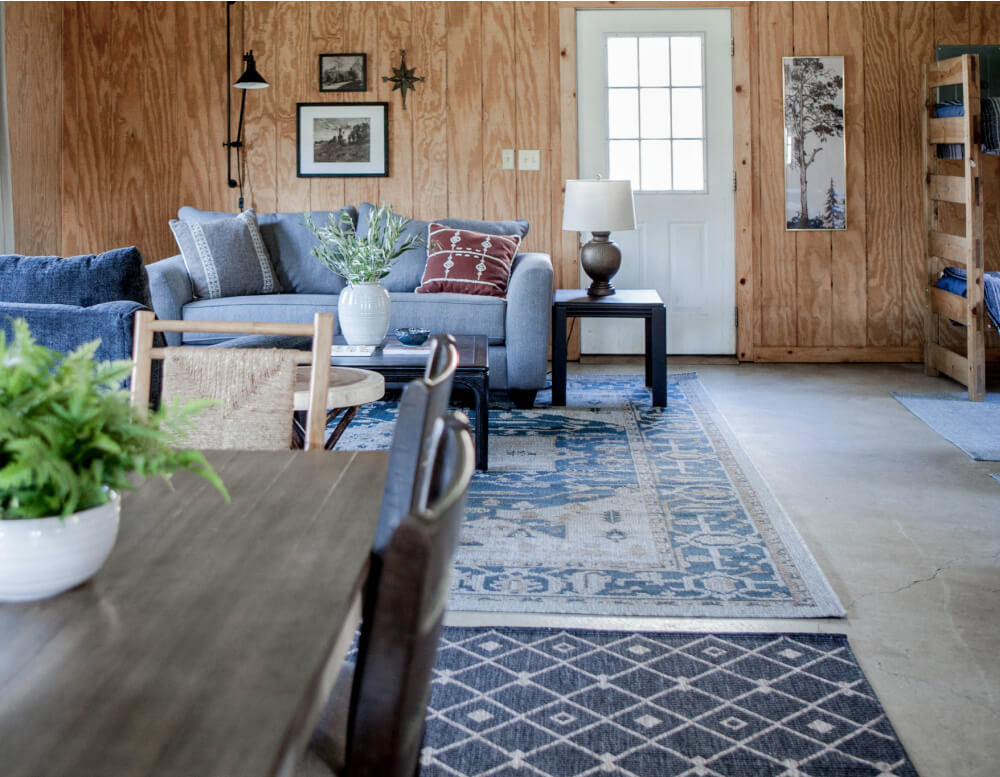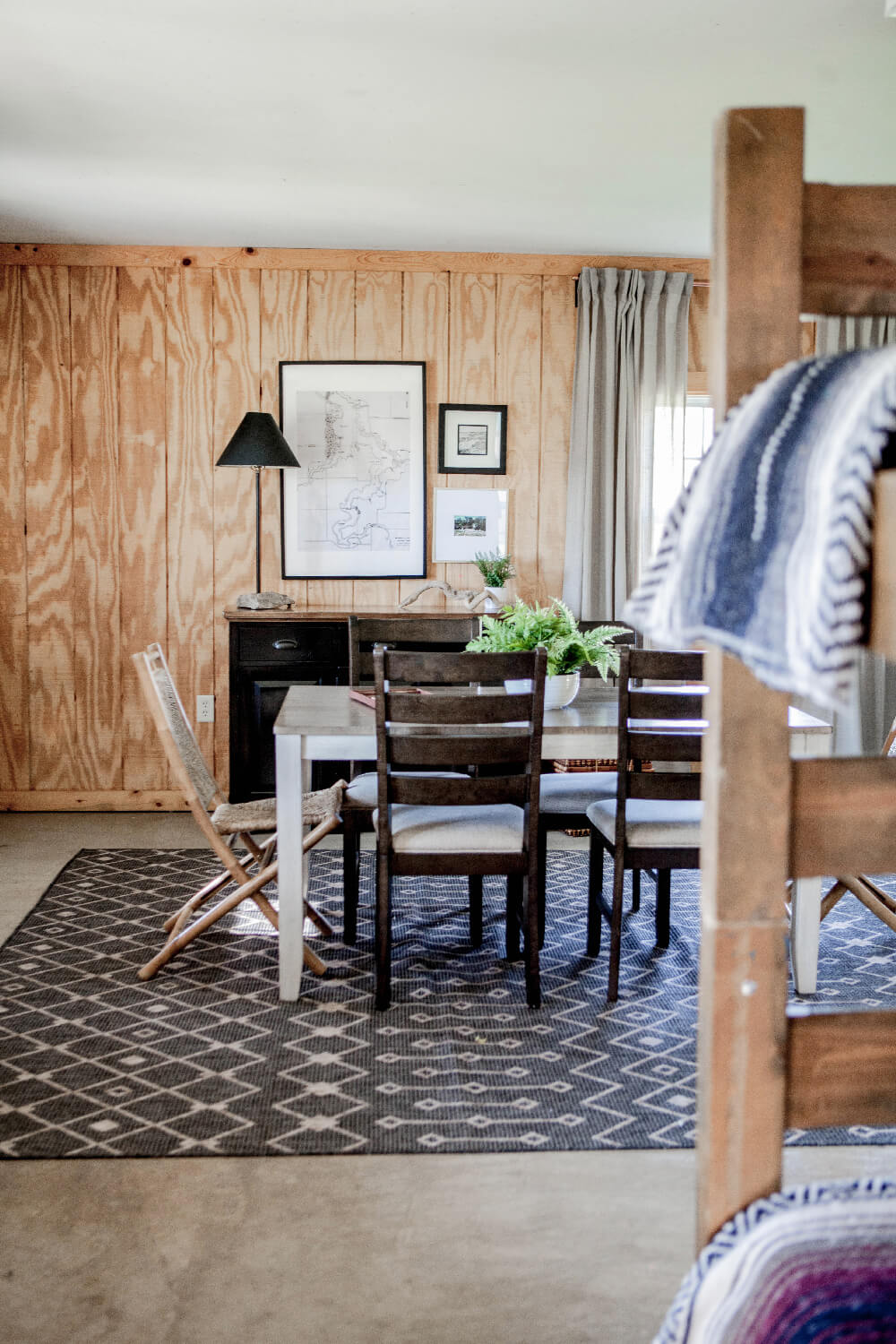 The larger table is a great place for families to play games or share a meal together.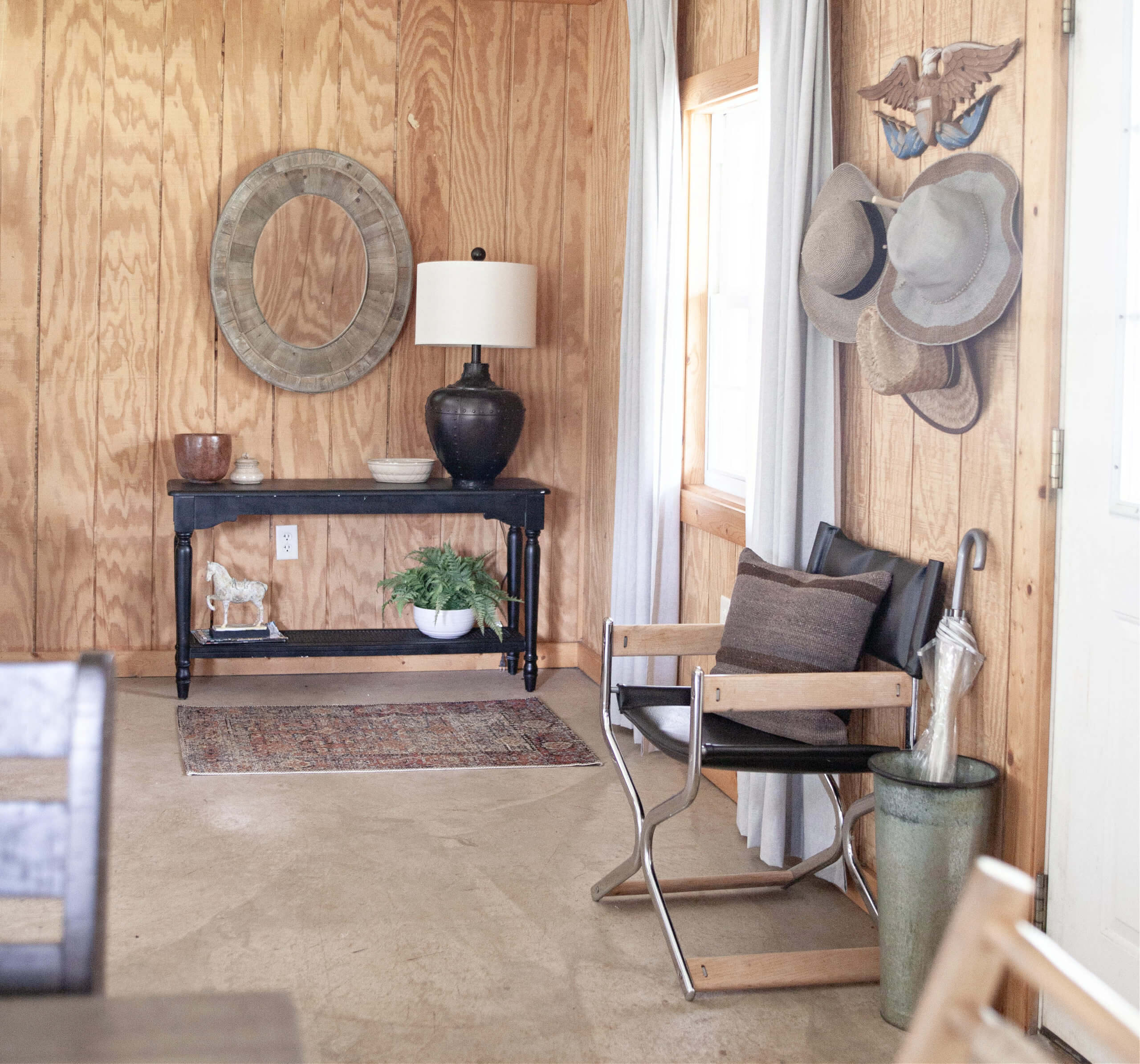 I tried to add a mirror to every cabin so that there was a place for get ready. This "entry" serves multiple functions: getting ready for the day, taking your shoes off and hanging your coat.
The chair was a thrift store find and I gave it a makeover! I sanded down the wood and also made a new seat and back.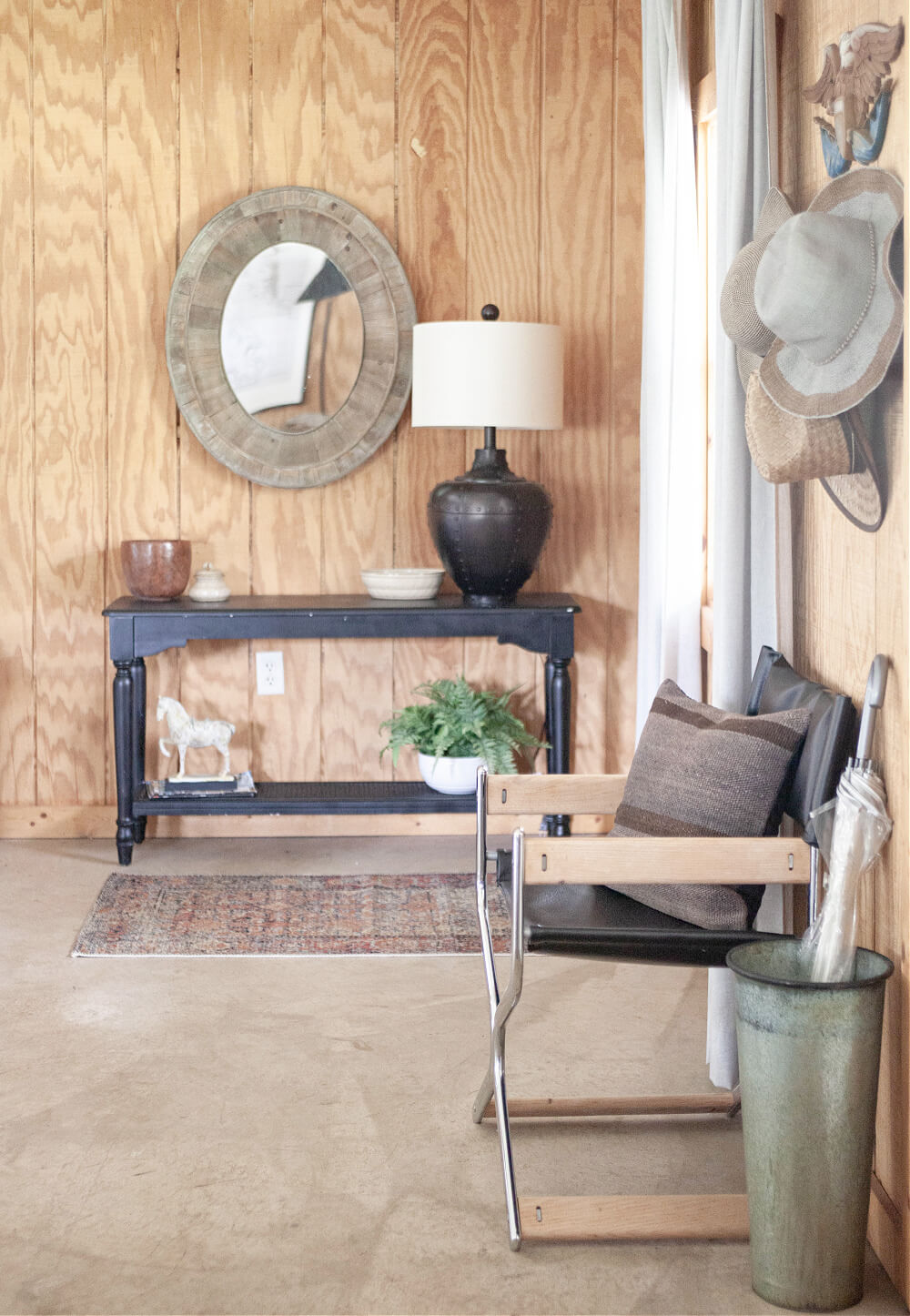 I found the vintage, iron, American Eagle plaque at an antique store and thought it was perfect…since that is the name of of the cabin!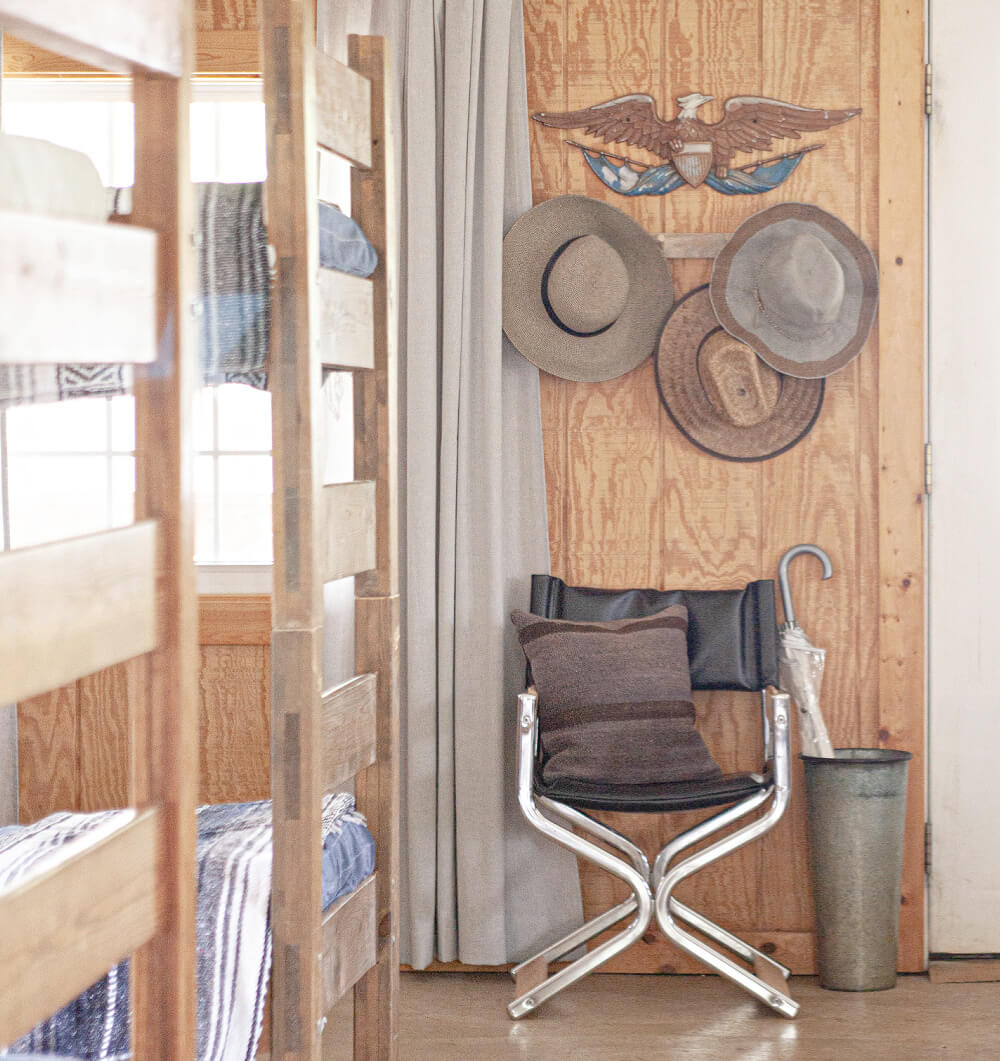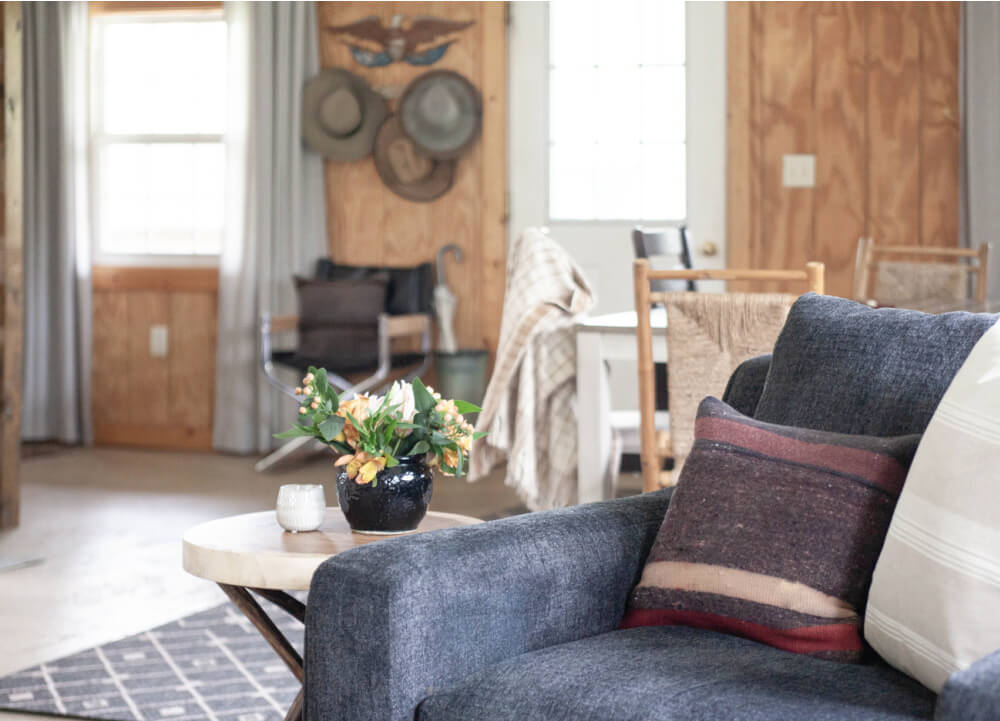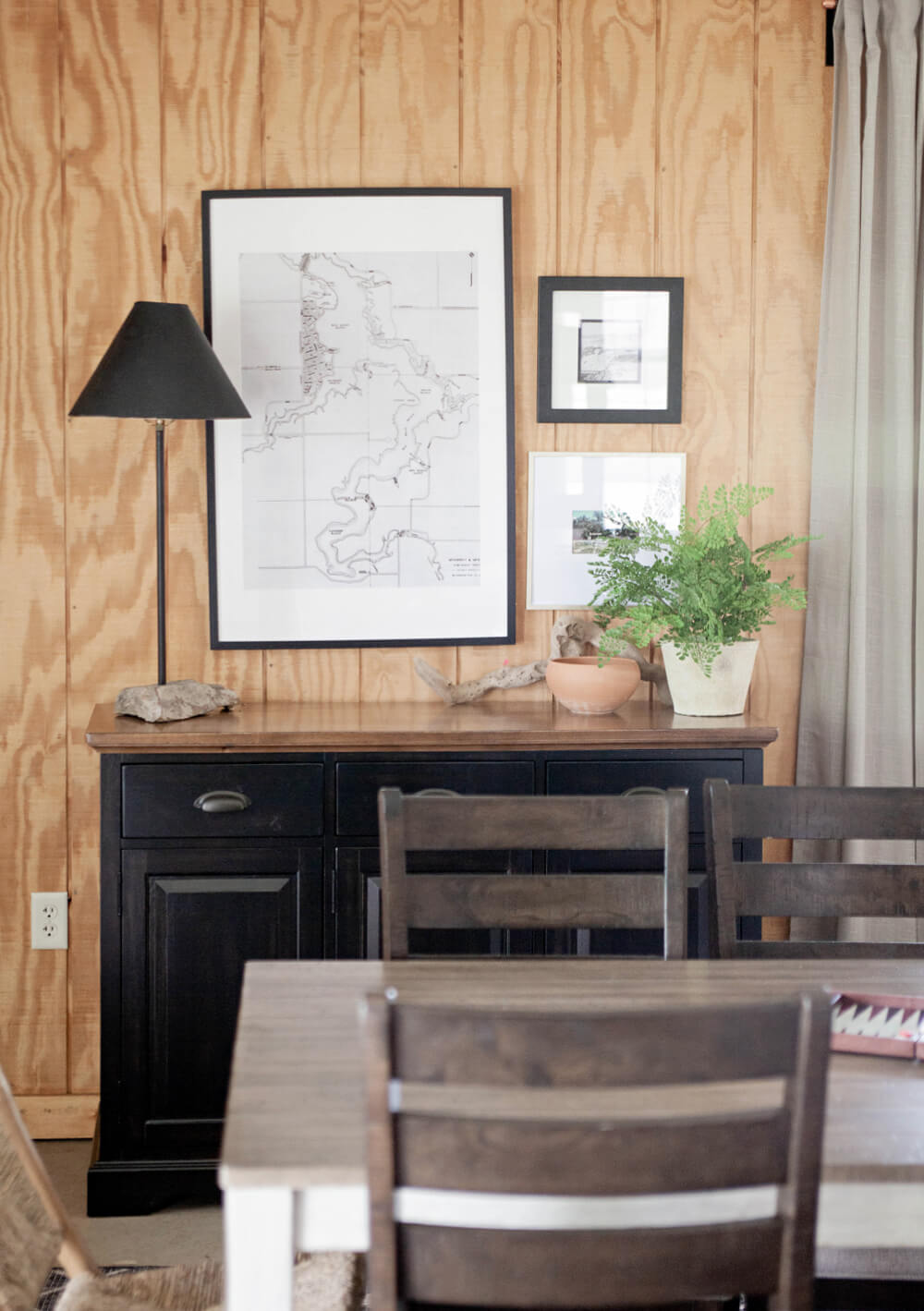 For the sleeping side of the cabin, I added a wall sconce above each top bunk. I thought it would be nice to have the ability to control some of the light in the large open space. This will also allow for some of the guests to stay up a little later, if they like.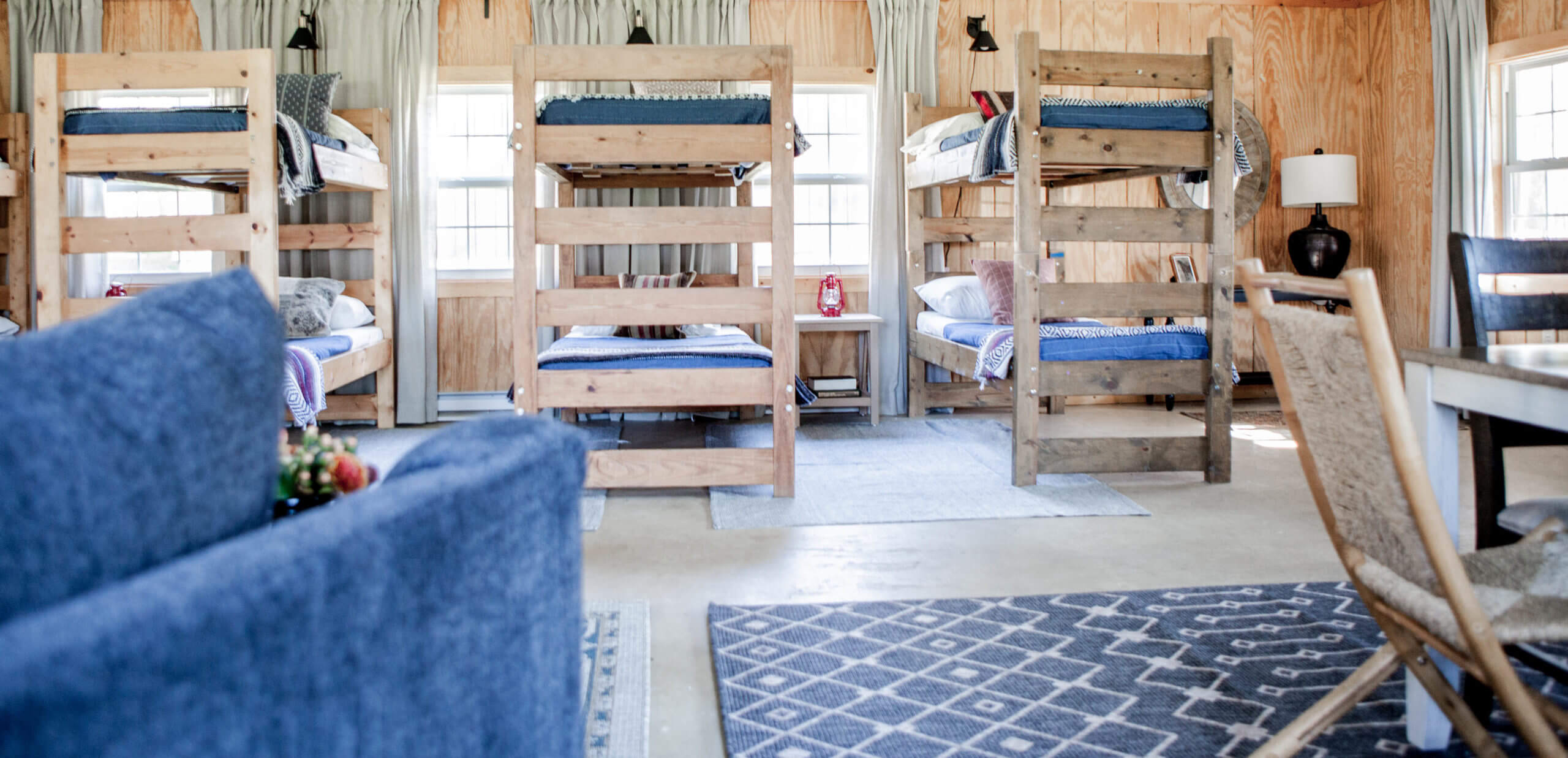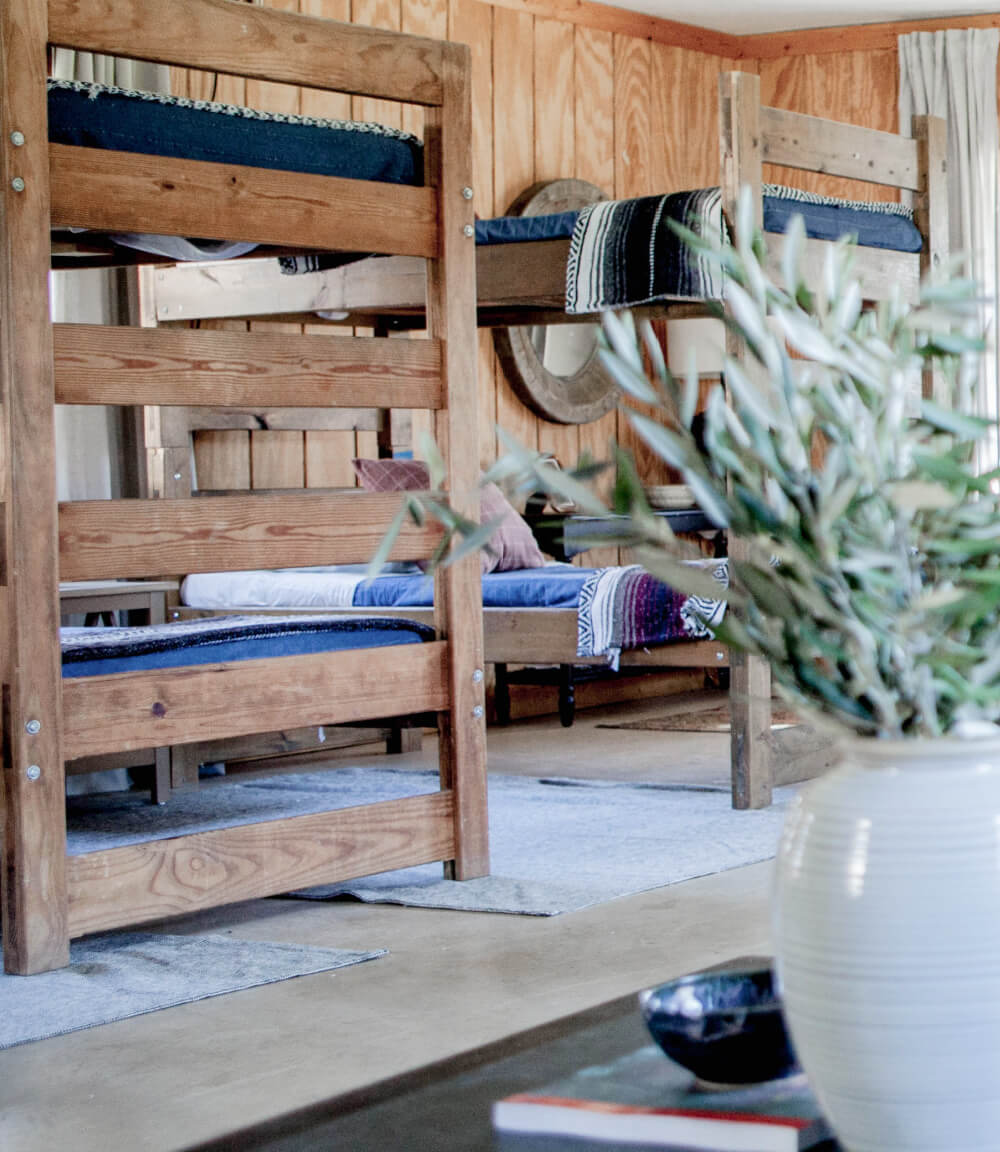 I was having trouble finding affordable bedding for this project. I knew I wanted to have multiple layers on the beds. You never know what the weather will be like in the Midwest!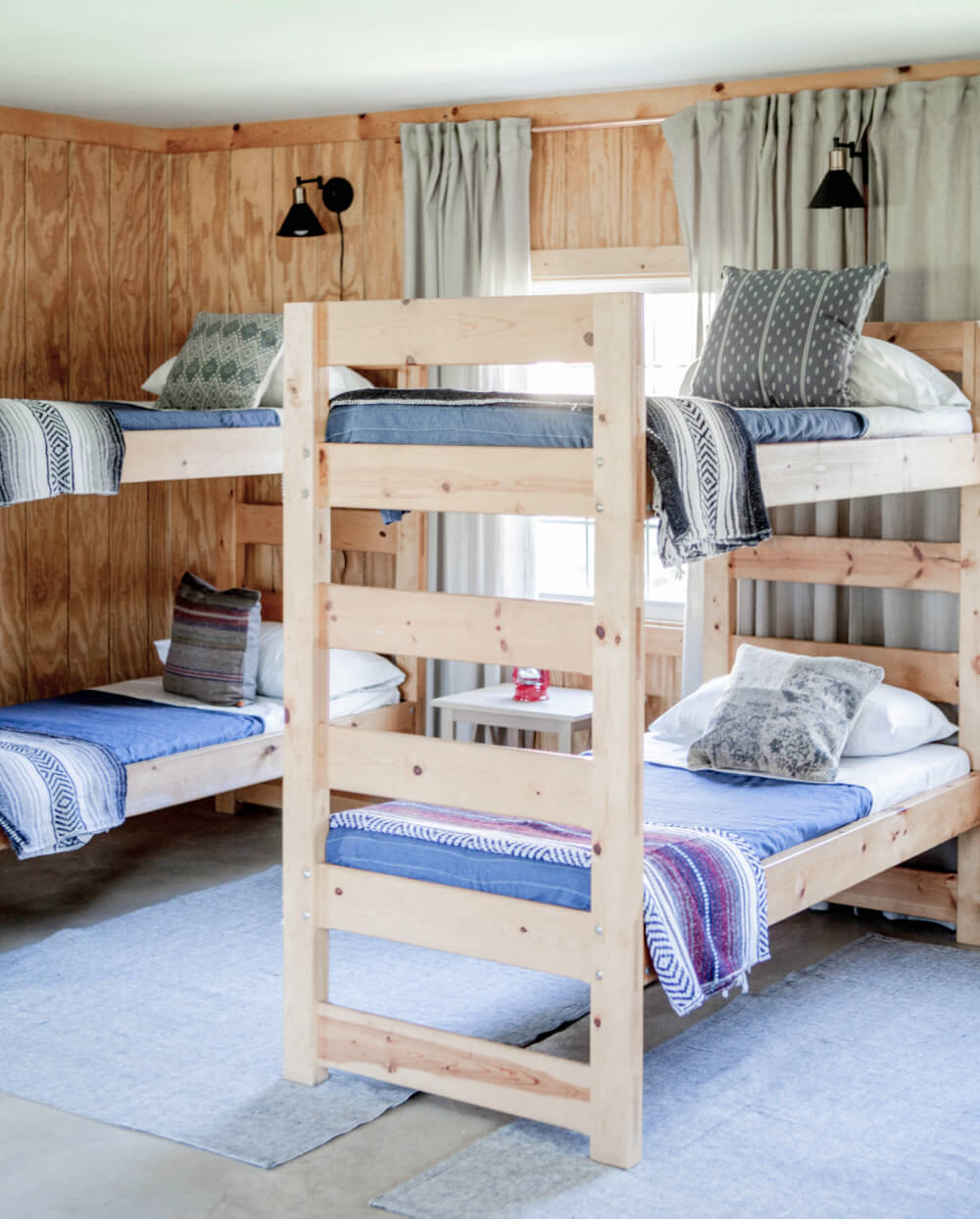 With all the cabins combined, I had 36 beds to "dress". An inexpensive way to add some color and pattern, was to use sarapes.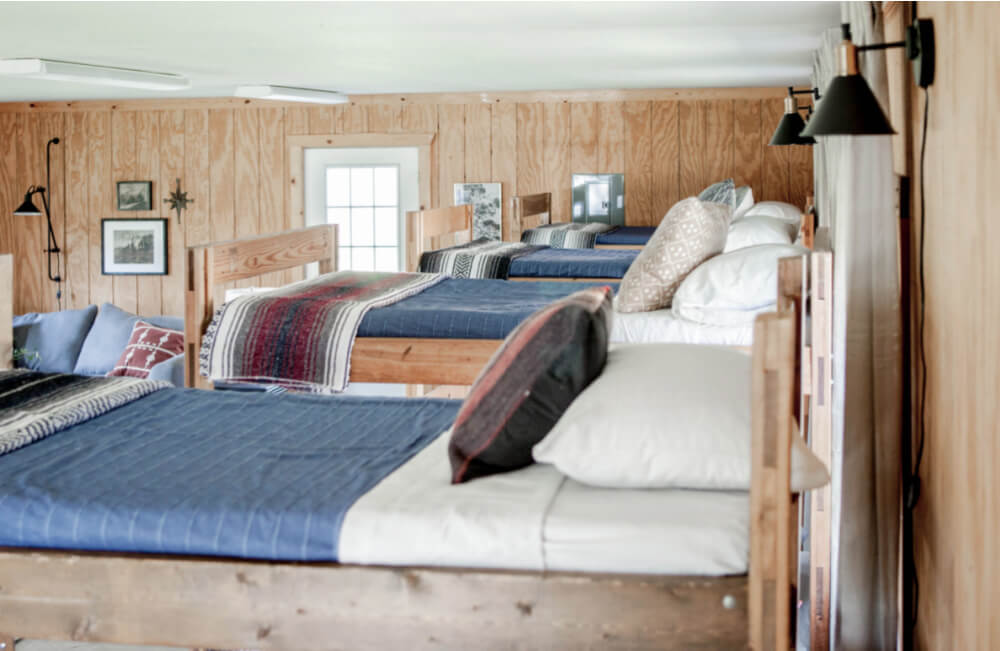 The sarapes can be used on cold nights or even taken outside by the fire.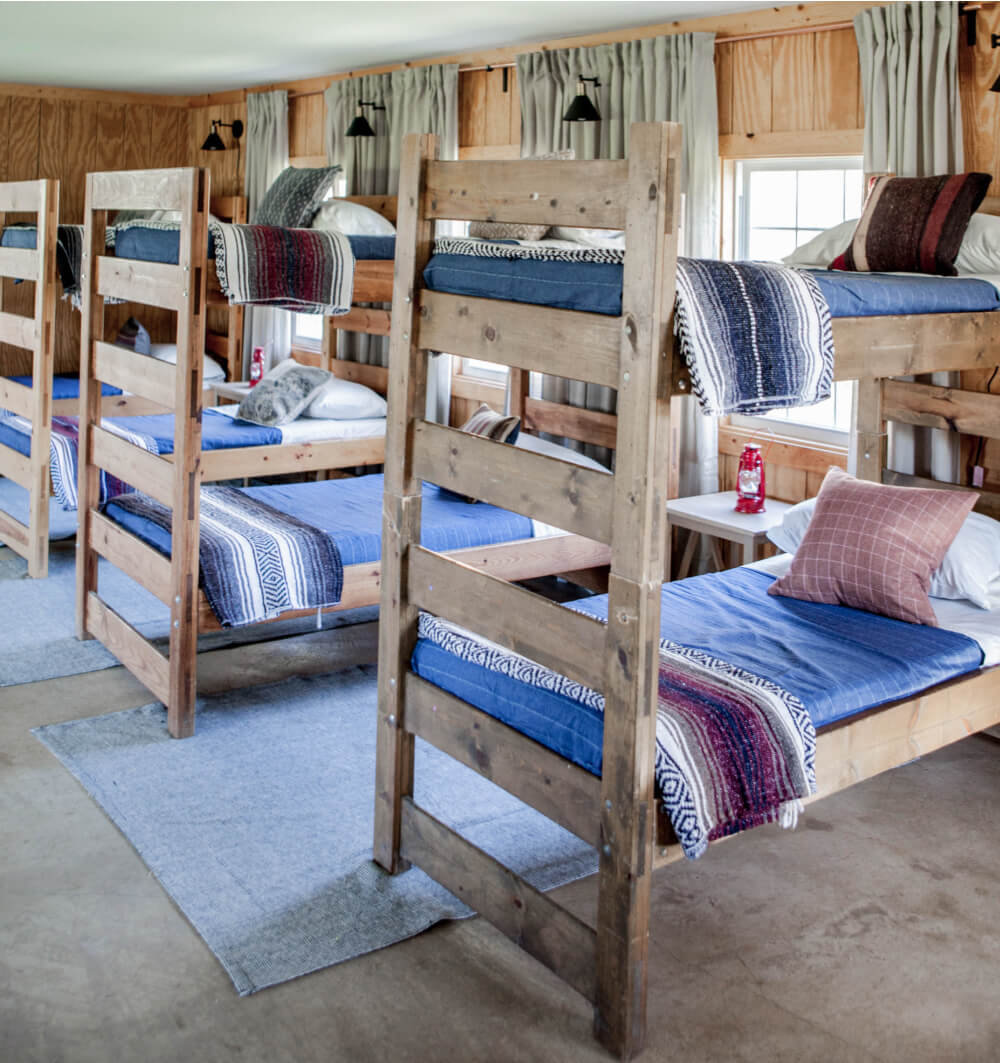 You can see the full video walkthrough ↓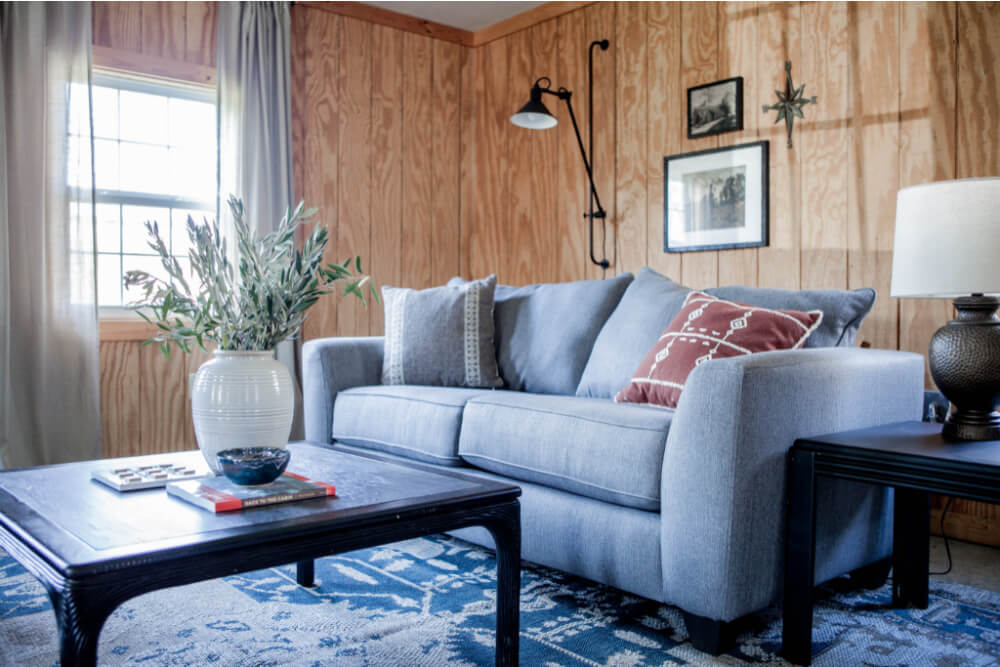 A HUGE THANK YOU to The Room Place for their generous furniture donation…I wouldn't have been able to complete this cabin without their help.