It's done!! The girl's bedroom is finally finished.  I'm really happy with the way it turned out and I think the layout works so much better for them.  I skipped last week's post (sorry!), but the room was almost done and I didn't want to give away the whole thing too early.  So here's my finished One Room Challenge…
WARNING post is mostly photos!  For the previous weeks, check out these posts:
Week 1 | Week 2 | Week 3 | Week 4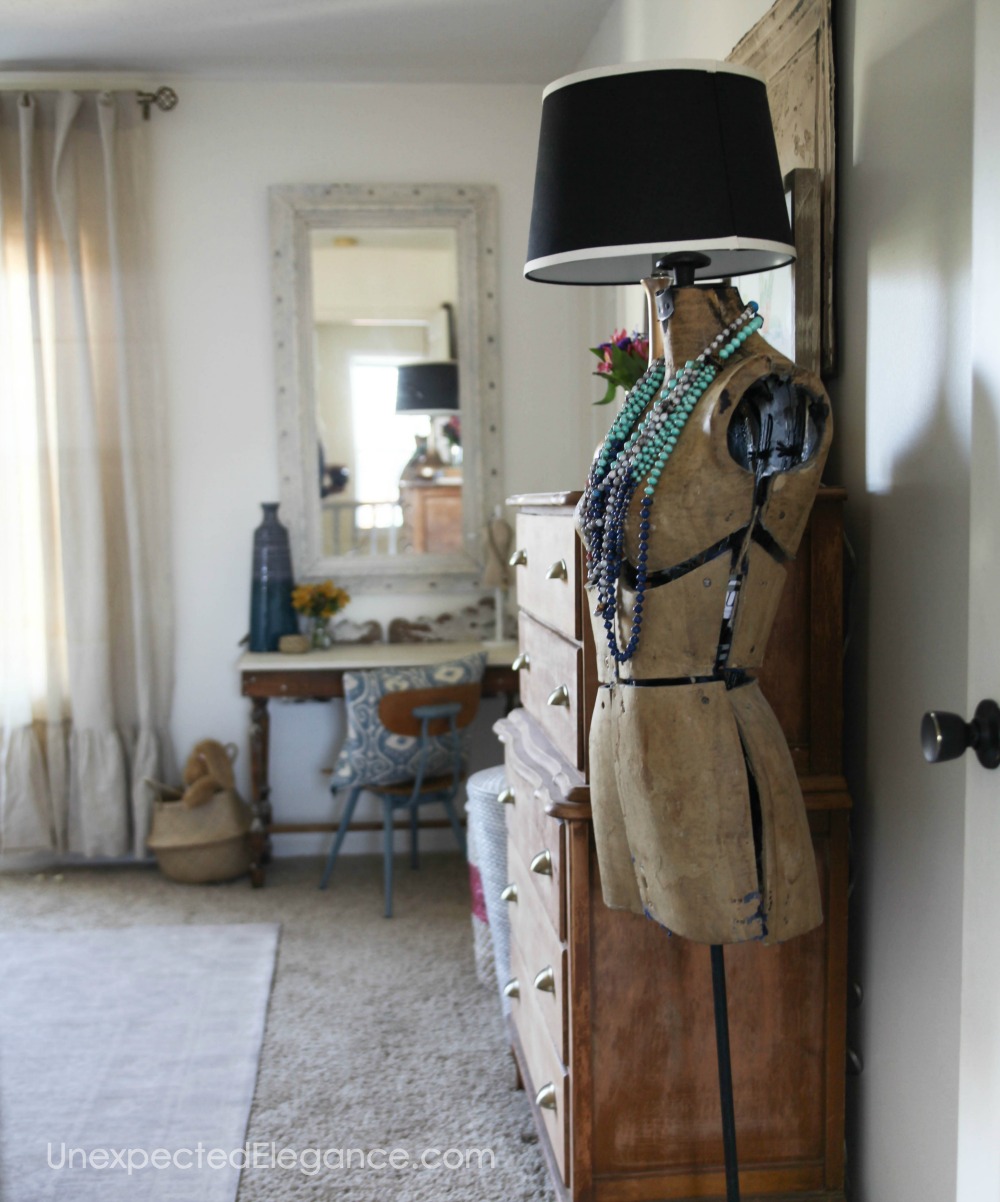 Do you remember where we started?  Here's the before: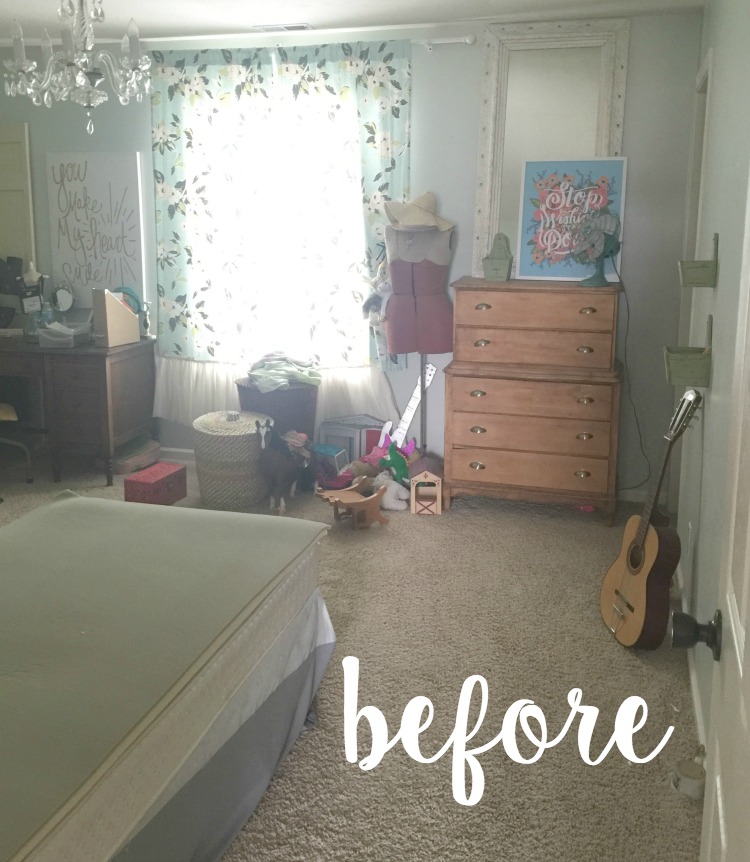 The beds got moved to a different wall and the furniture was rearranged.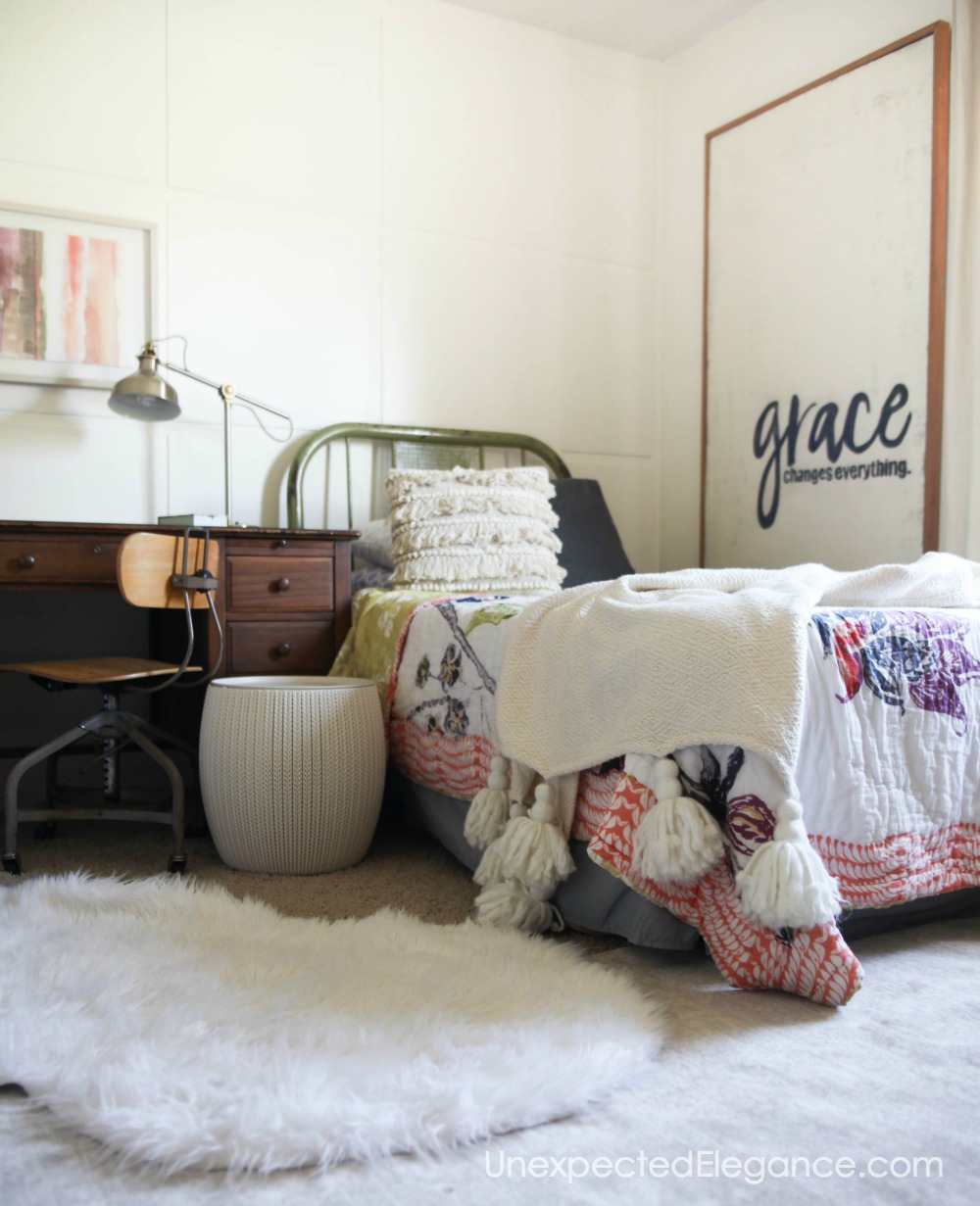 I had orginally made the large "Grace changes everything" sign for my dining room but decided that I liked it better in this room.  I think it's such a great for the girls to see everyday…a reminder to not only have grace for others but also for themselves.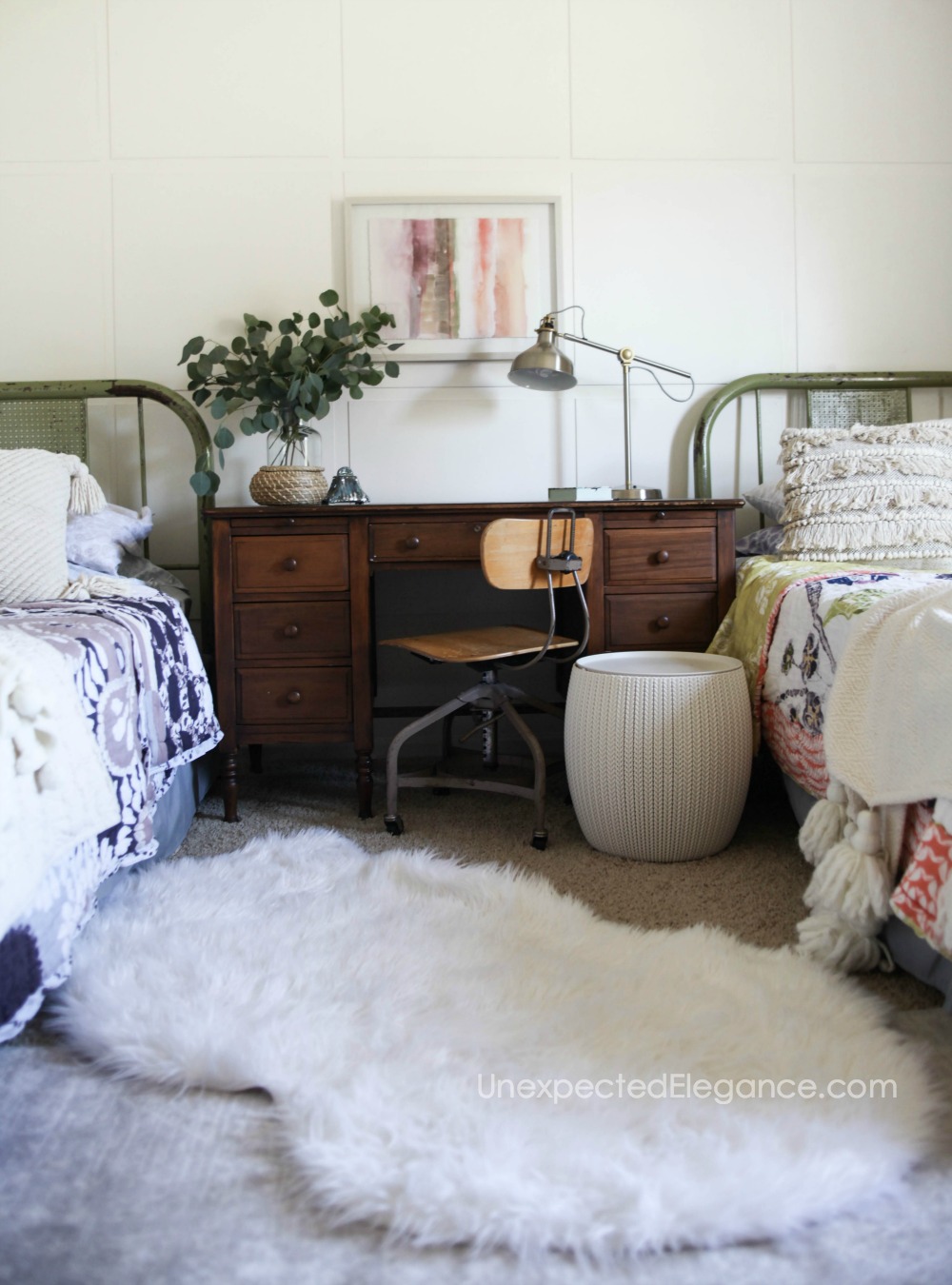 I added some wooden beads to the chandelier to give it a little more weight in the space.  I felt like it just disappeared before.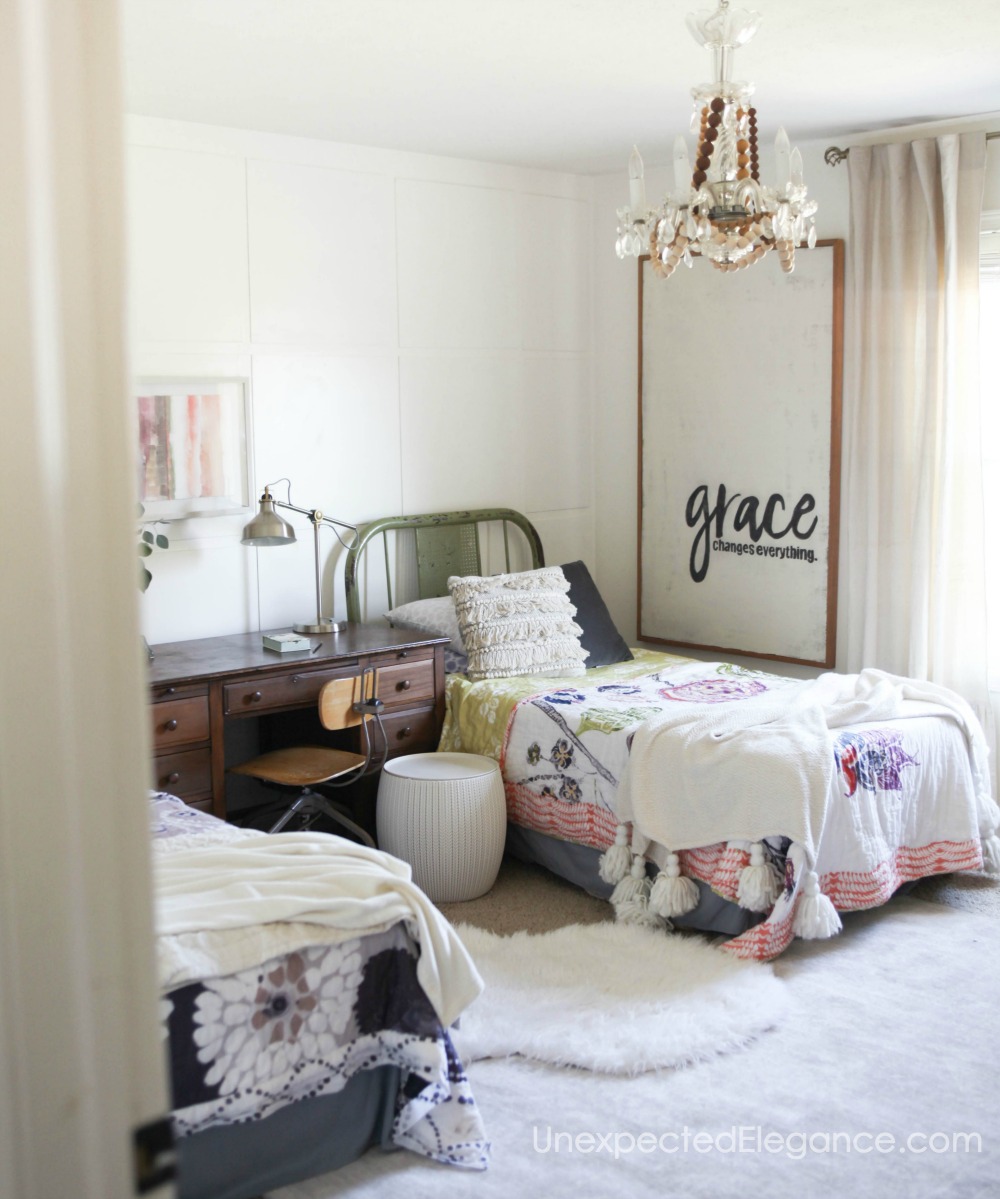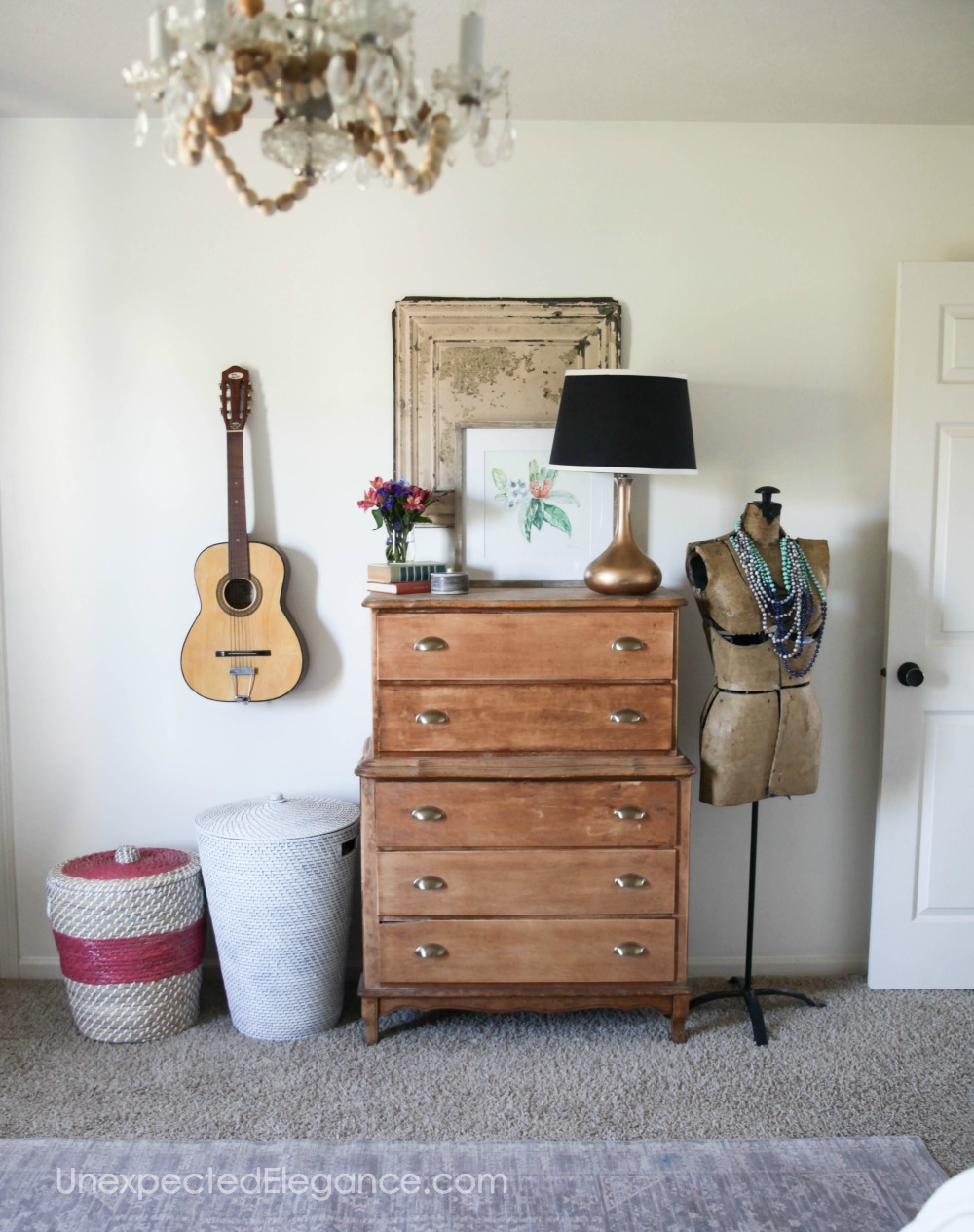 The baskets hold all the toys and have been helping them keep their room a little cleaner.  It won't be this clean for long, but they have been doing a much better job lately!
I found the lamp at Goodwill for $2 and used some Rub'n Buff on the base.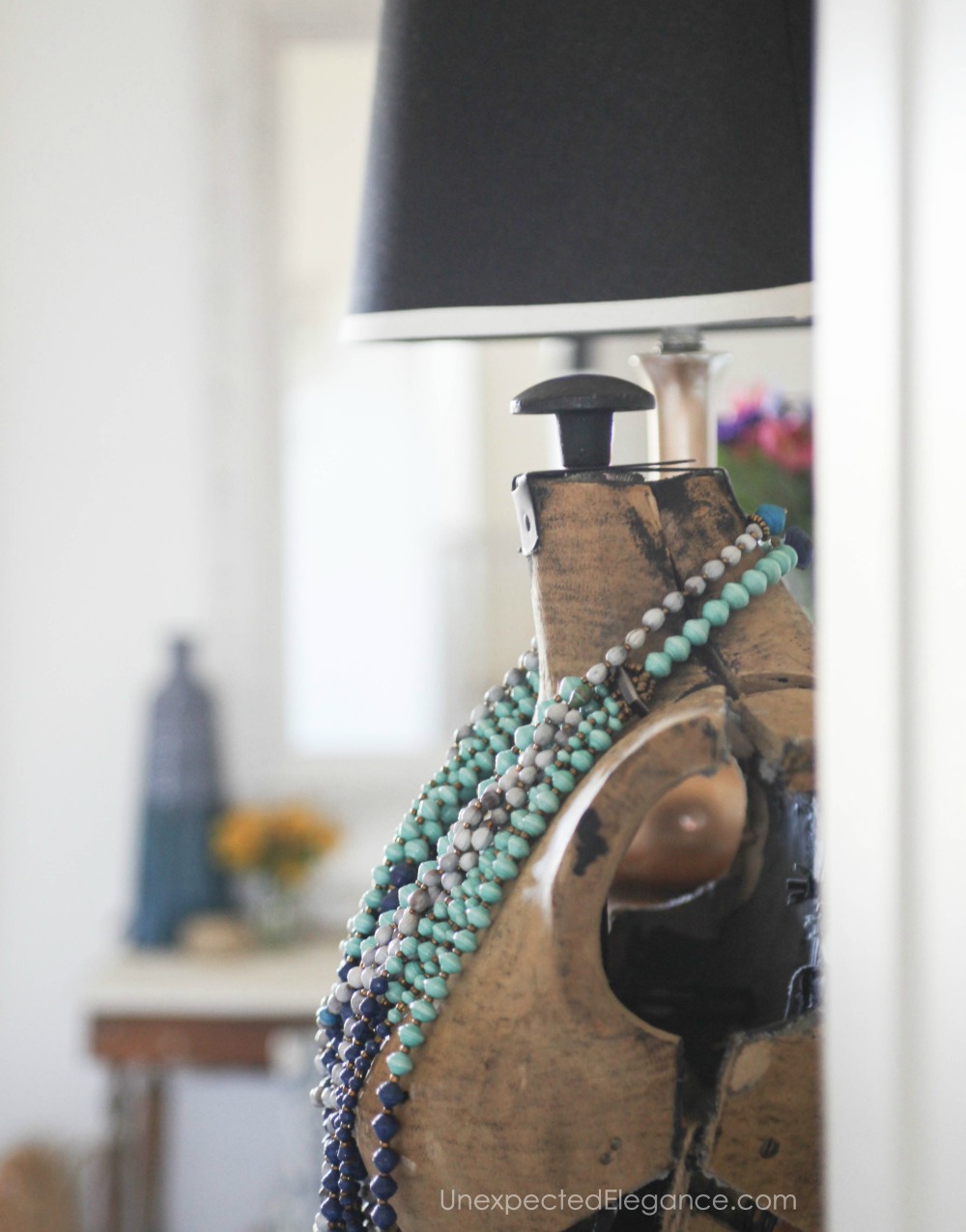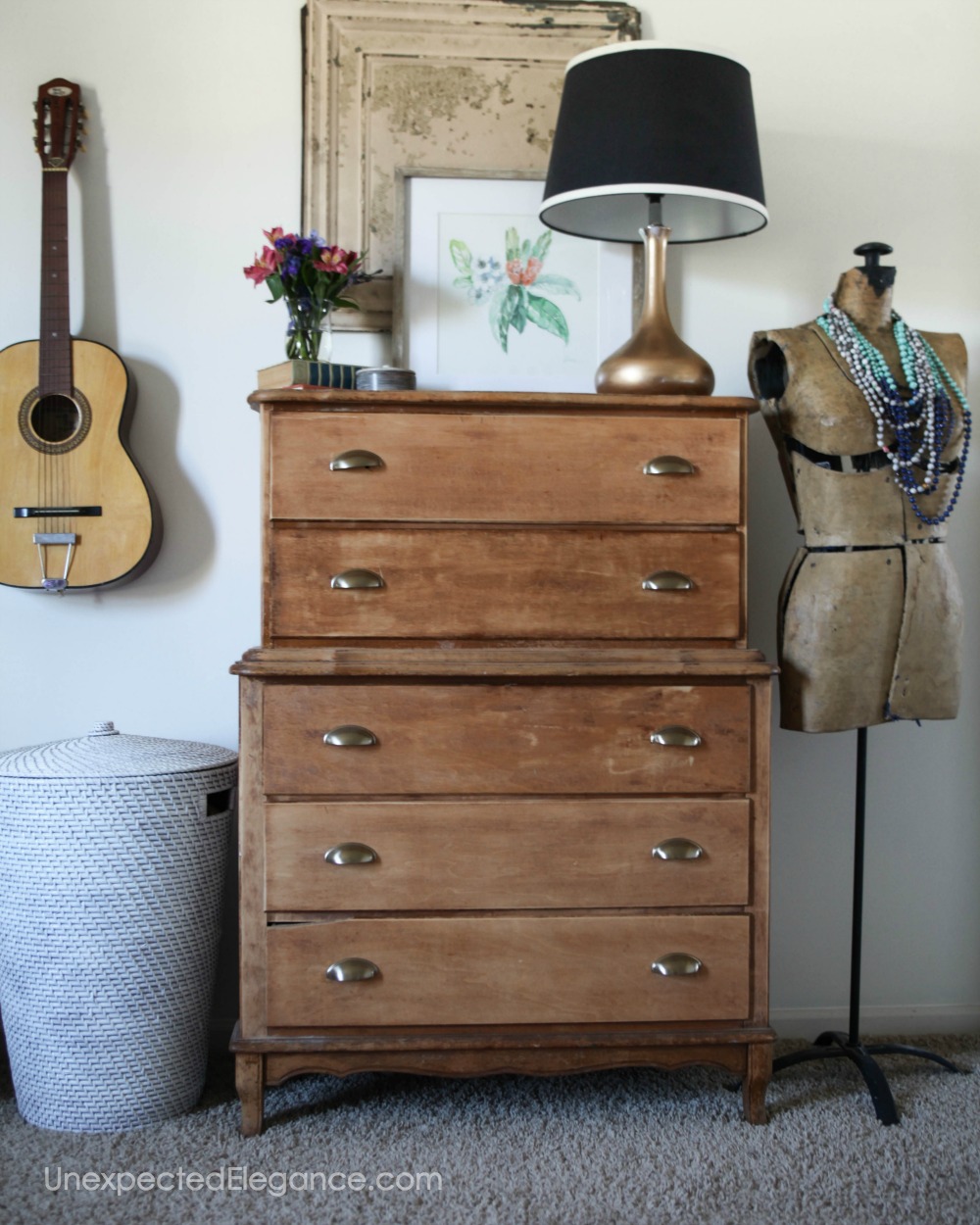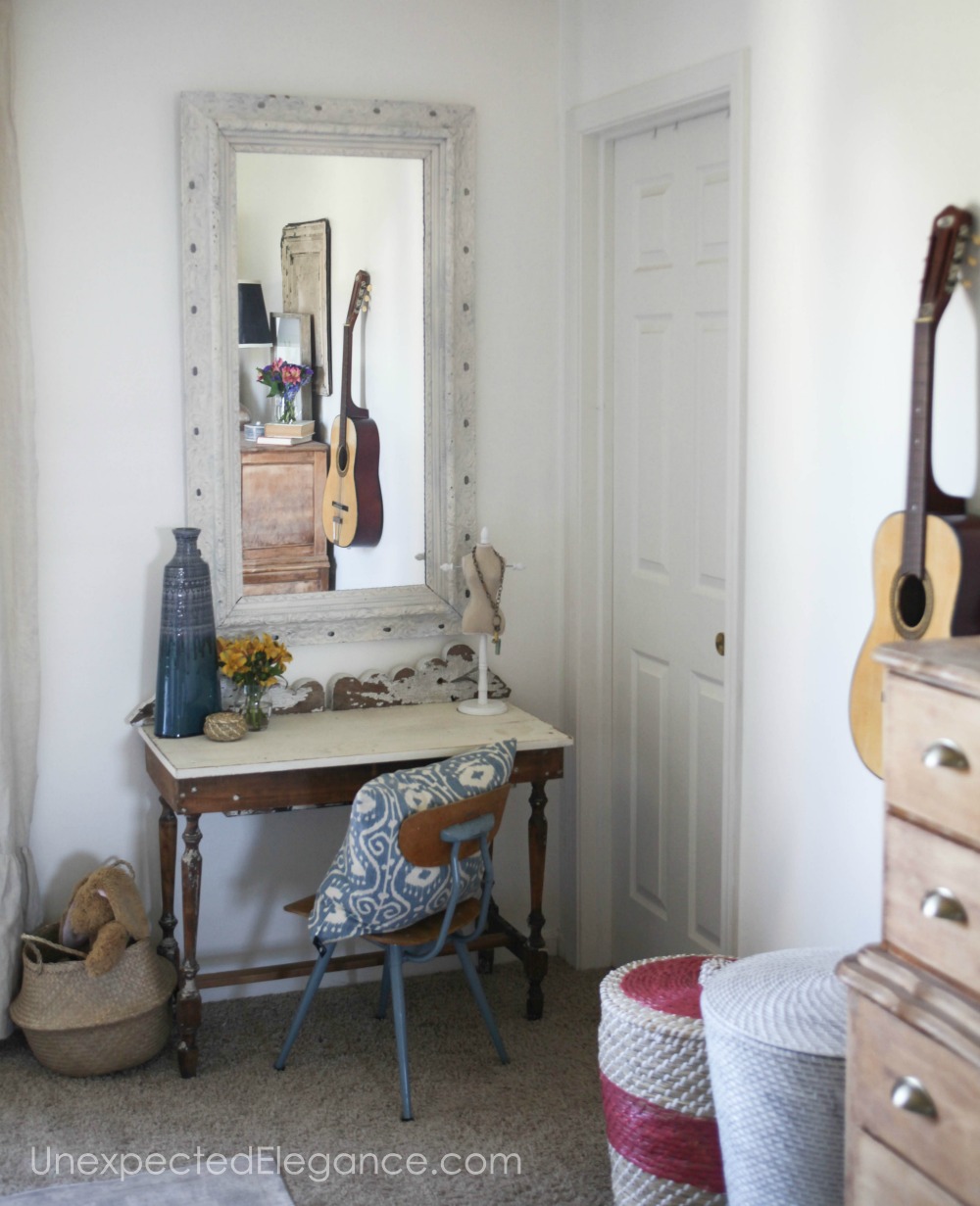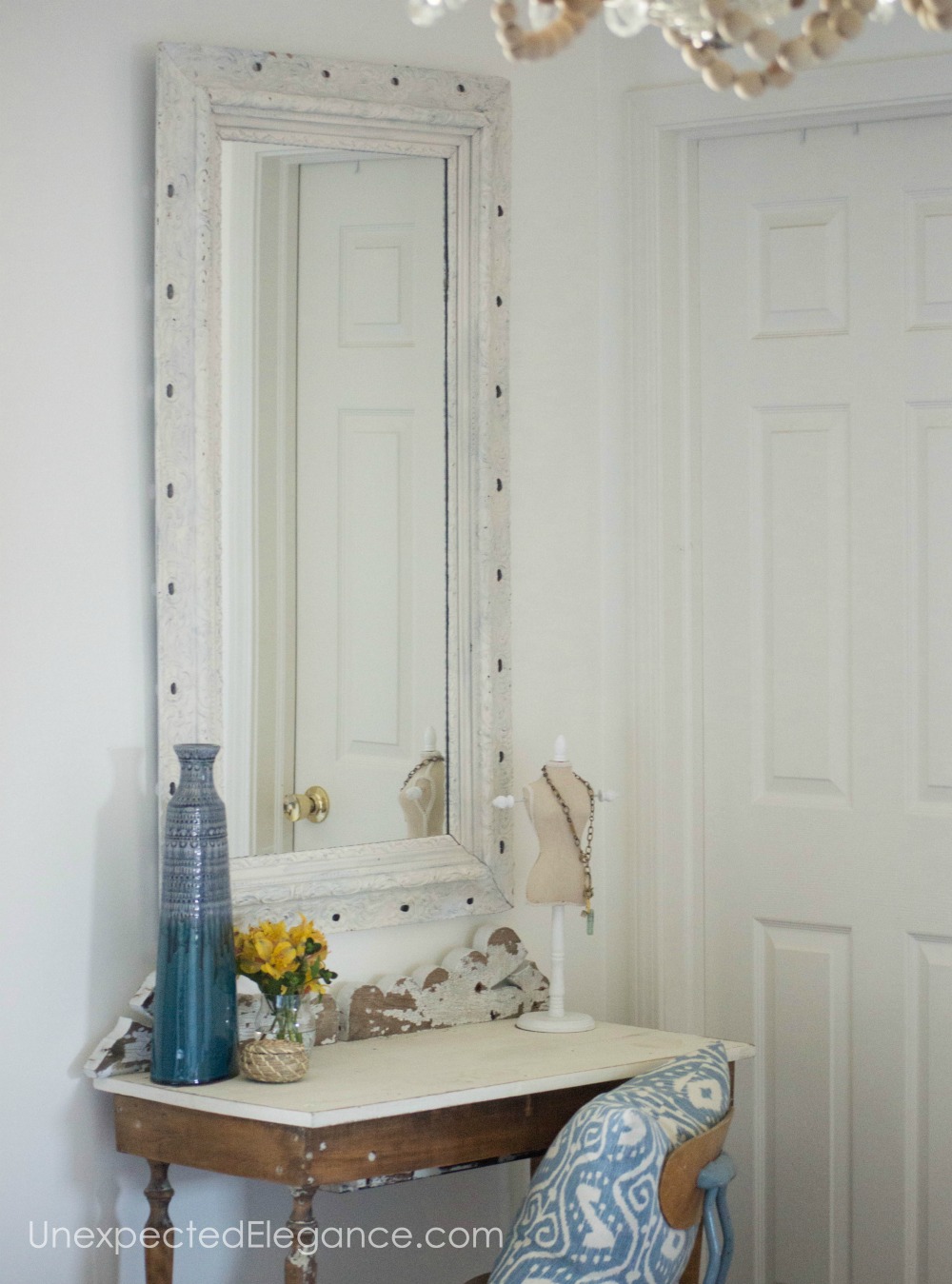 I like to use distressed pieces in kid's rooms.  They can't mess up something that is already worn!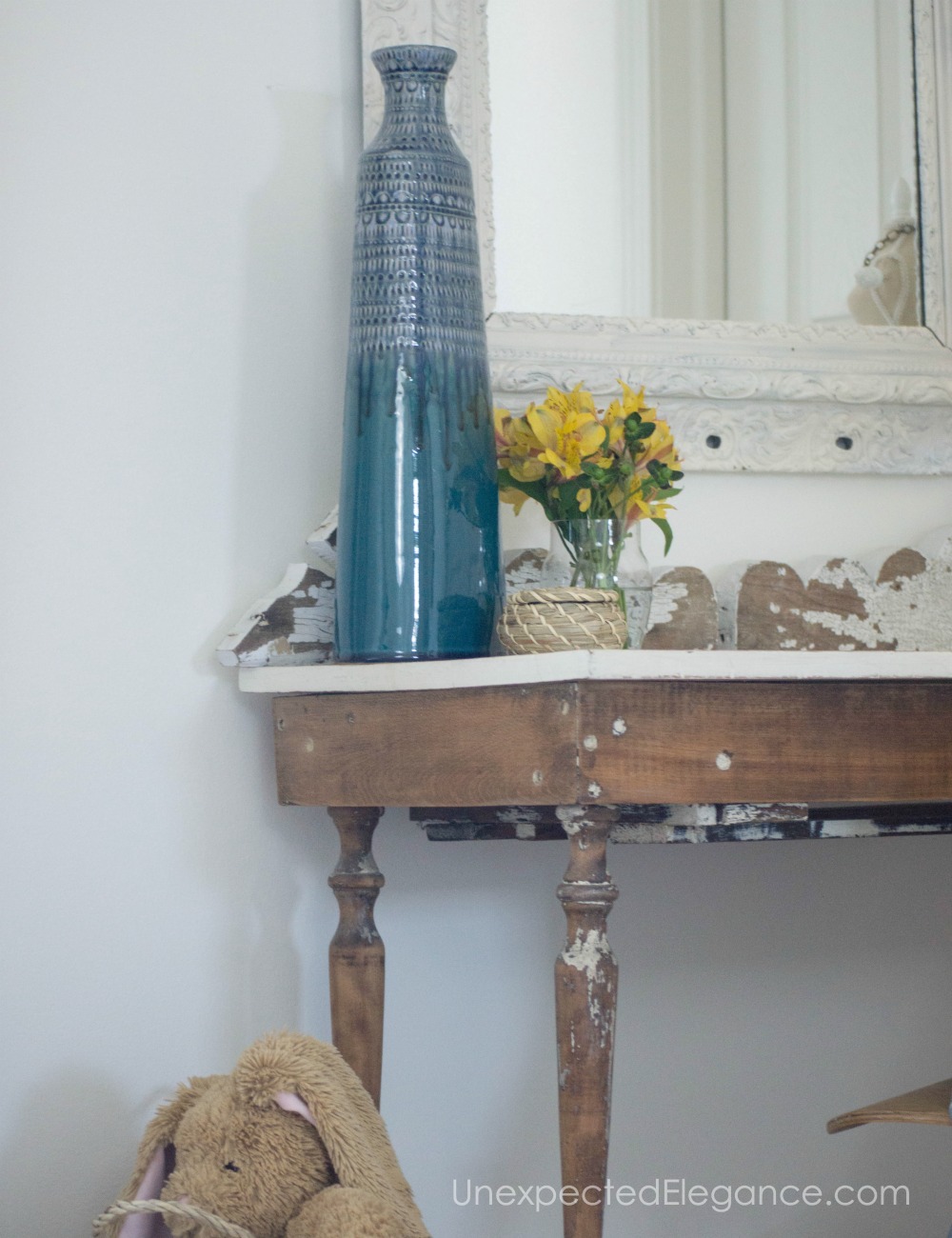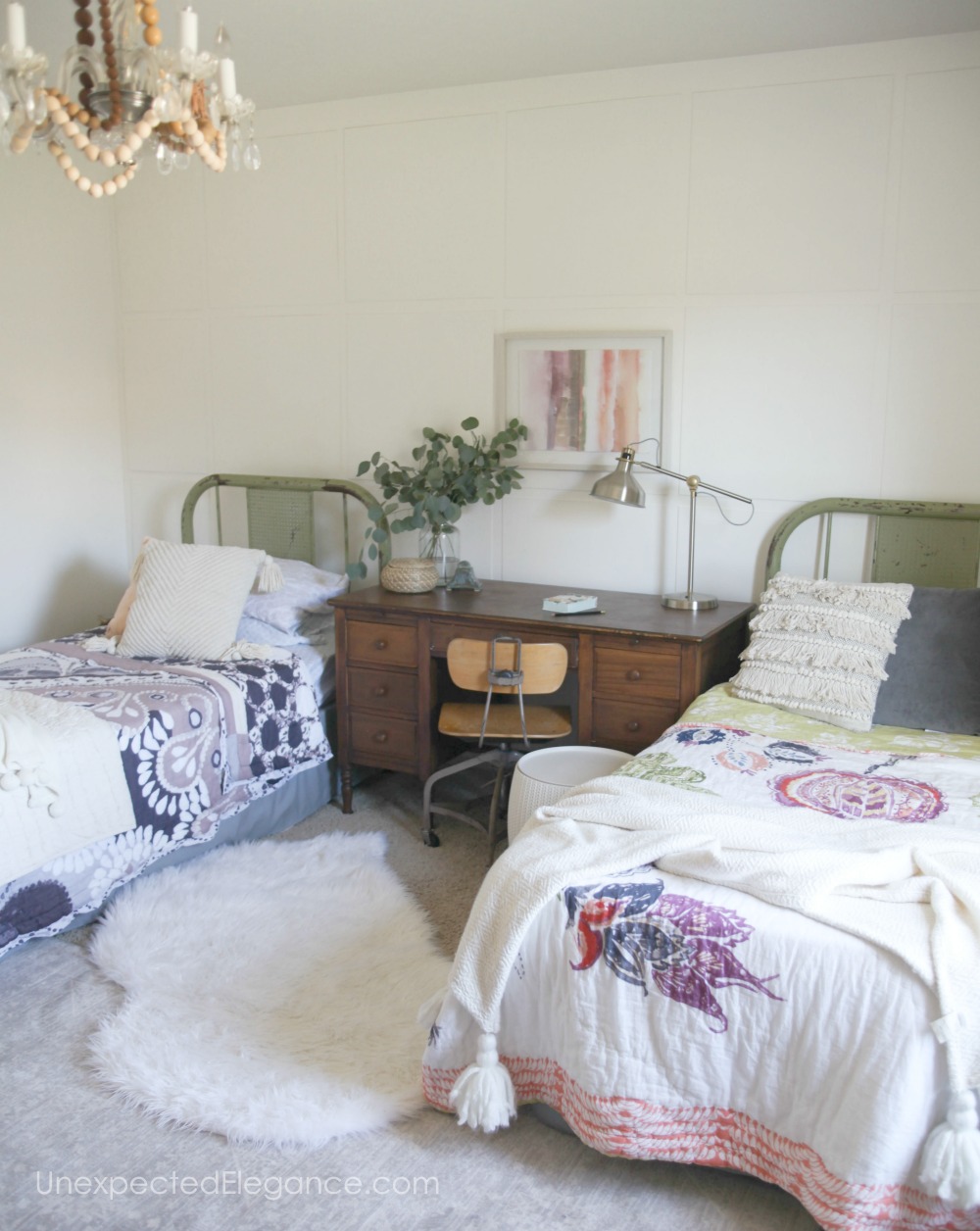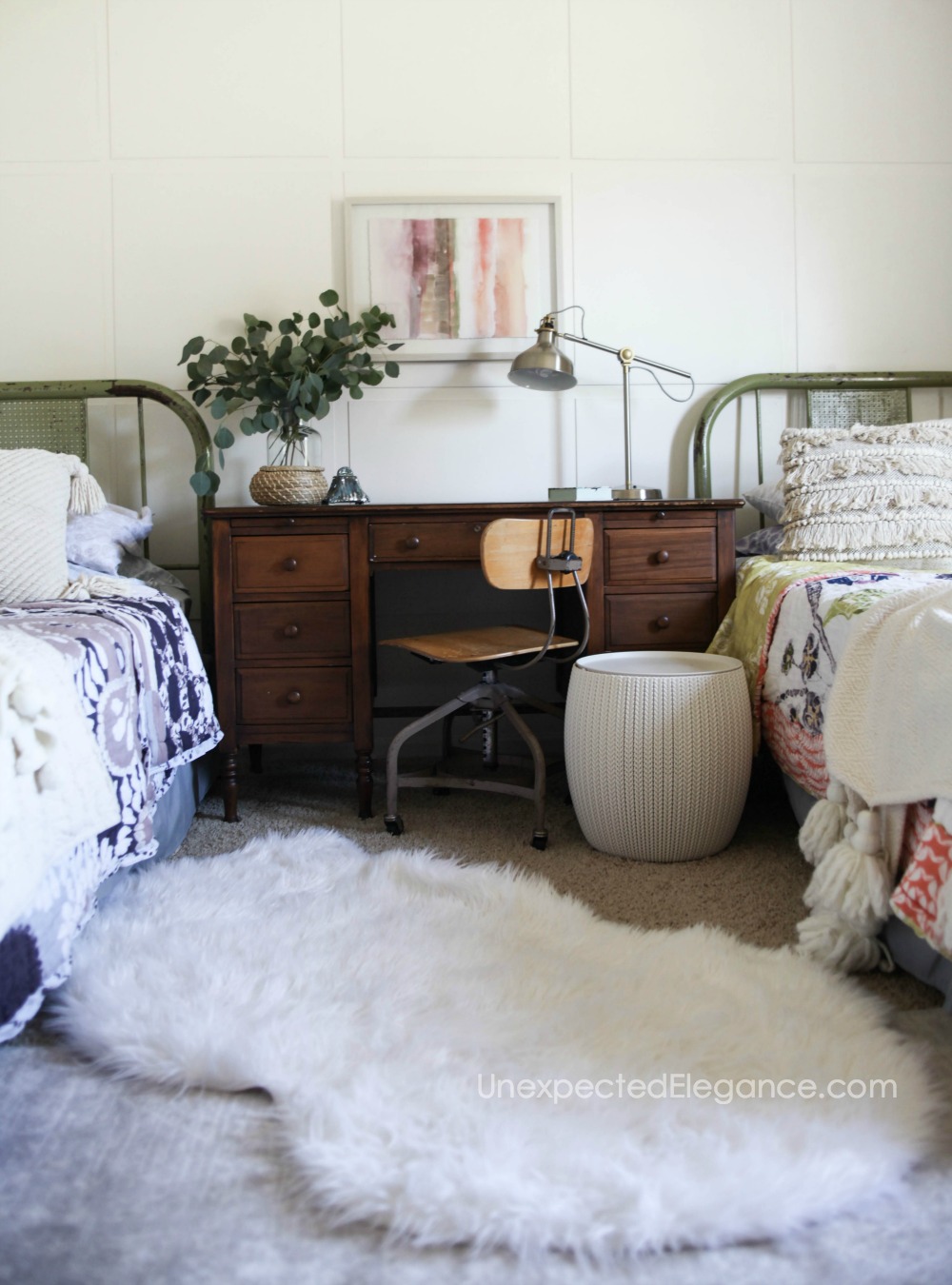 Here's a better picture of the light.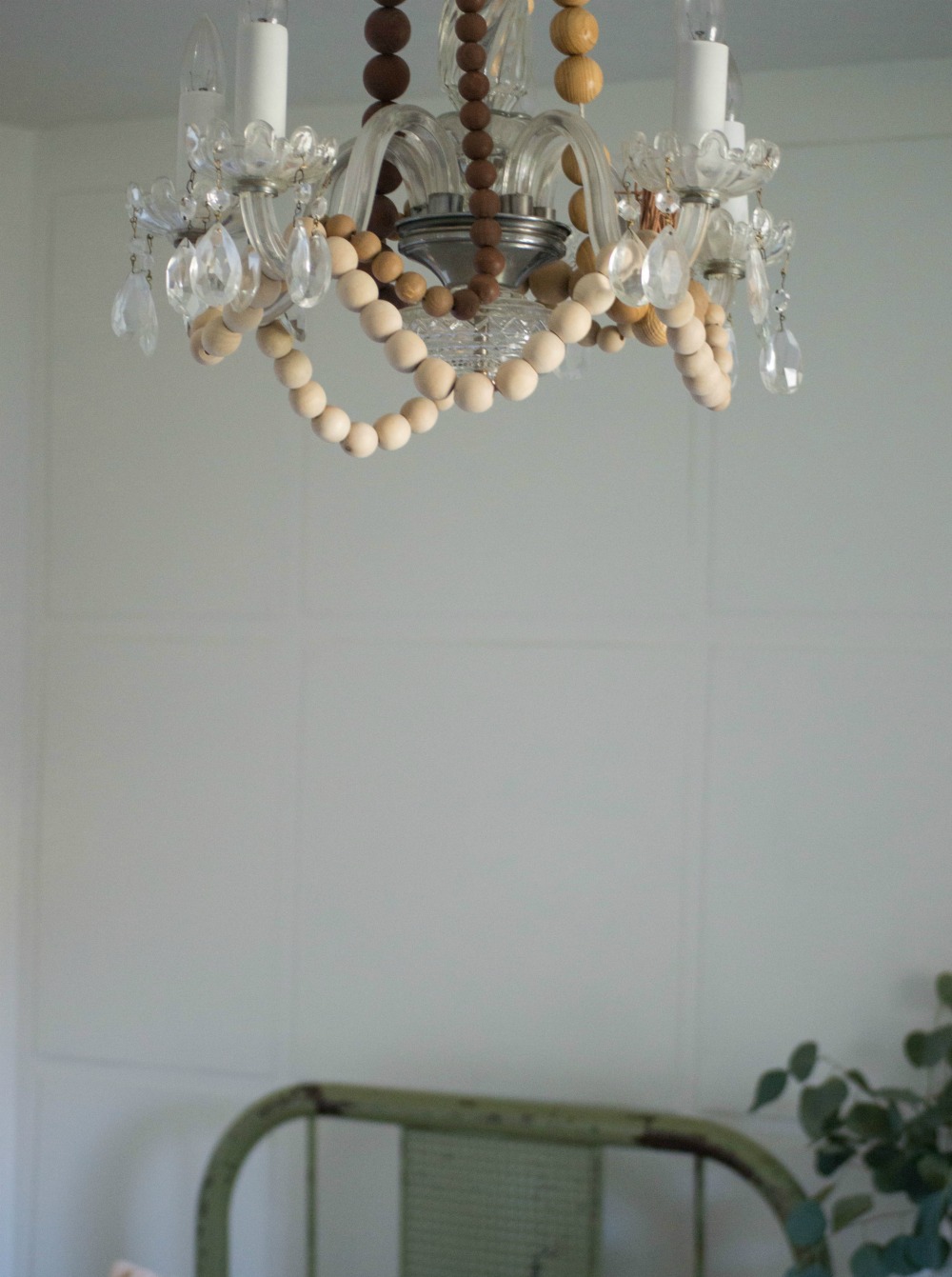 I always tell my clients to wait until we add in some plants before judging a room.  Plants make such a huge difference and finish off a room.  I spent less than $10 for all the flowers in this room and eucalyptus will dry and last for a really long time.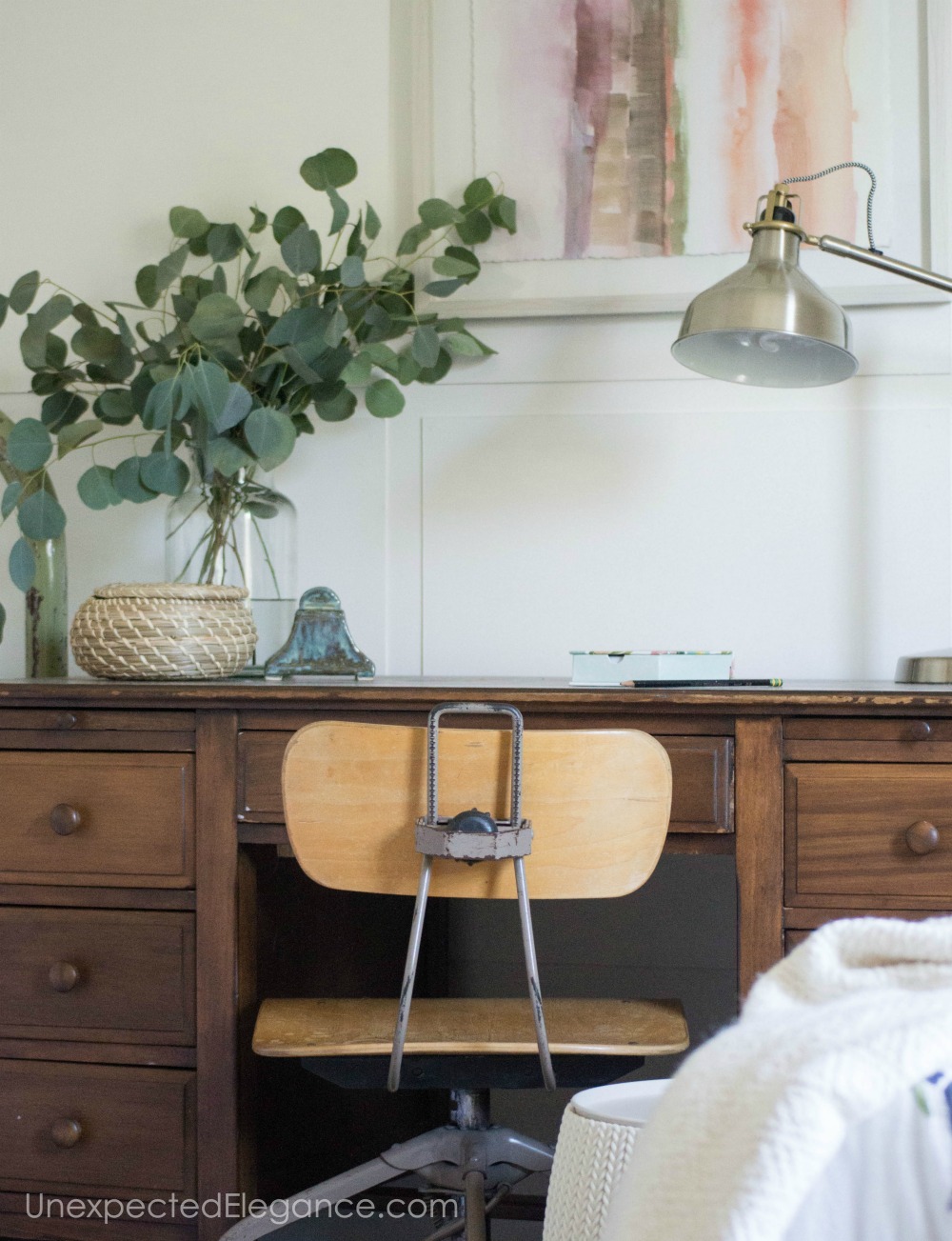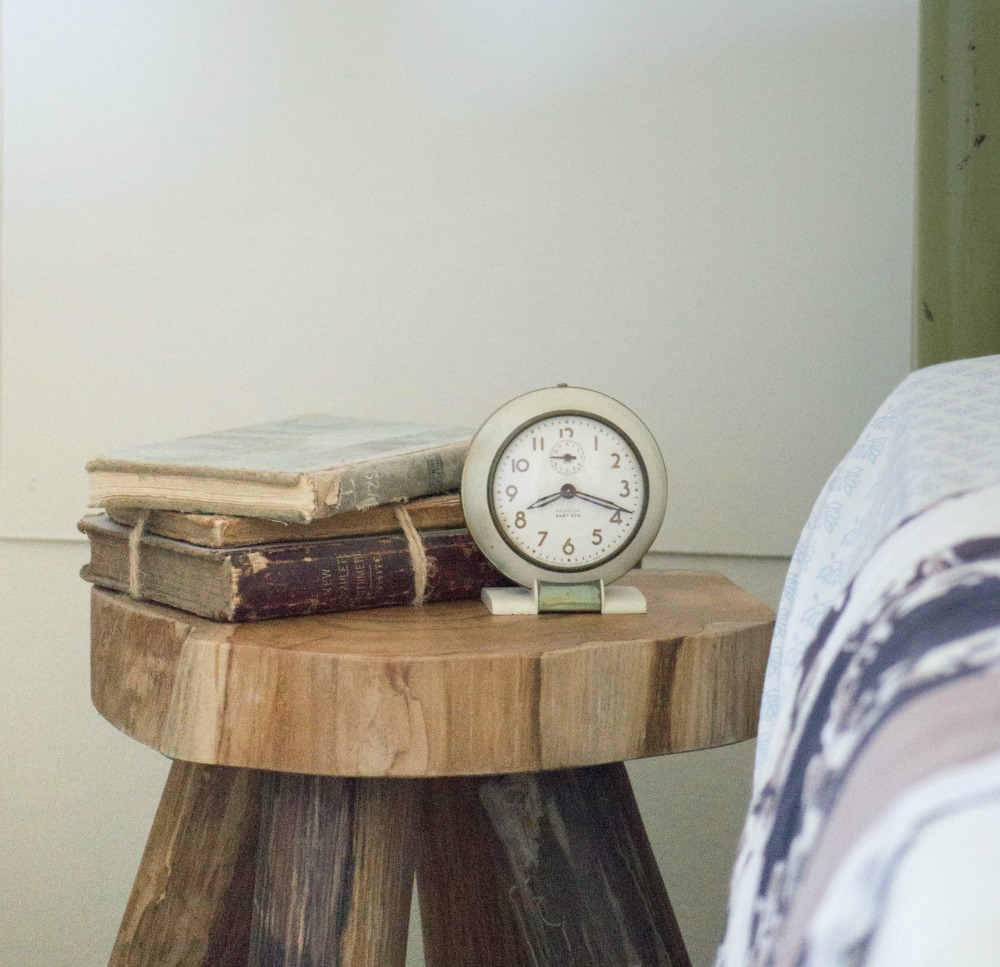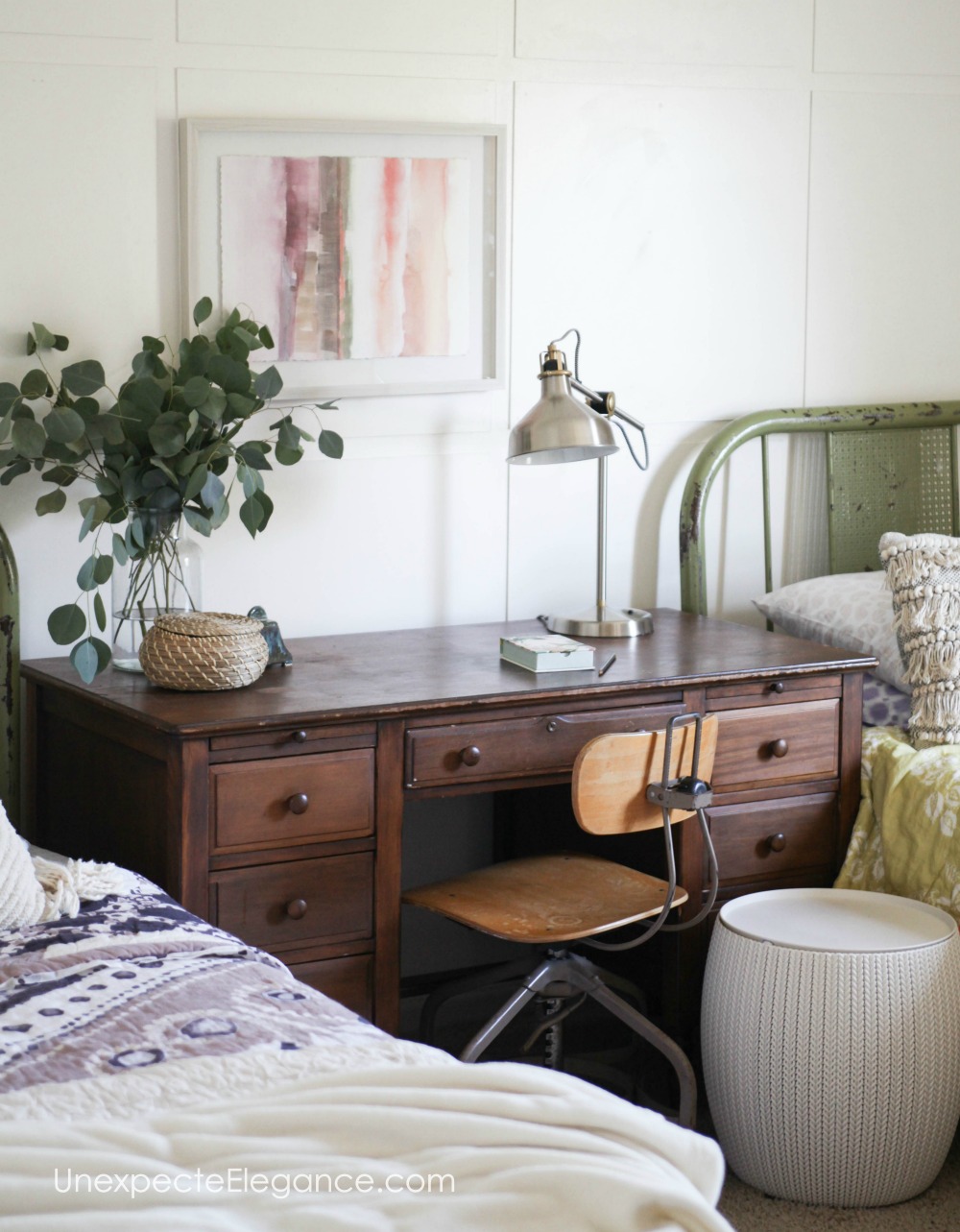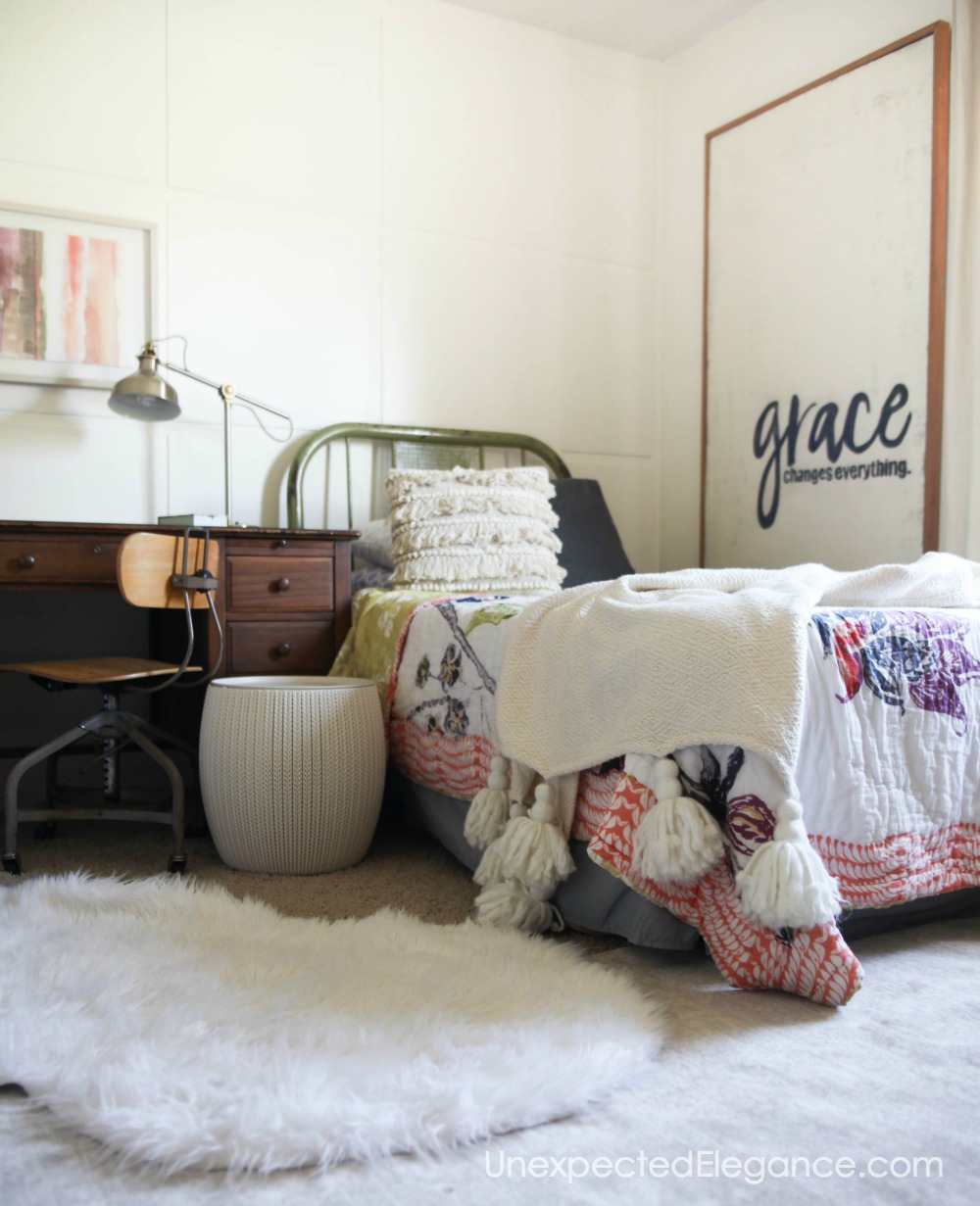 Unfortunately a lot of the room was things I found at thrift stores, local shops, or Homegoods, however, here are some of the items I purchased recently for the room:
RESOURCES (some are affiliates, you can find my full disclosure HERE)
Bedding- Anthropologie
Watercolored Picture – Target
Wooden Beads – Target & Amazon
Arm Lamp – Ikea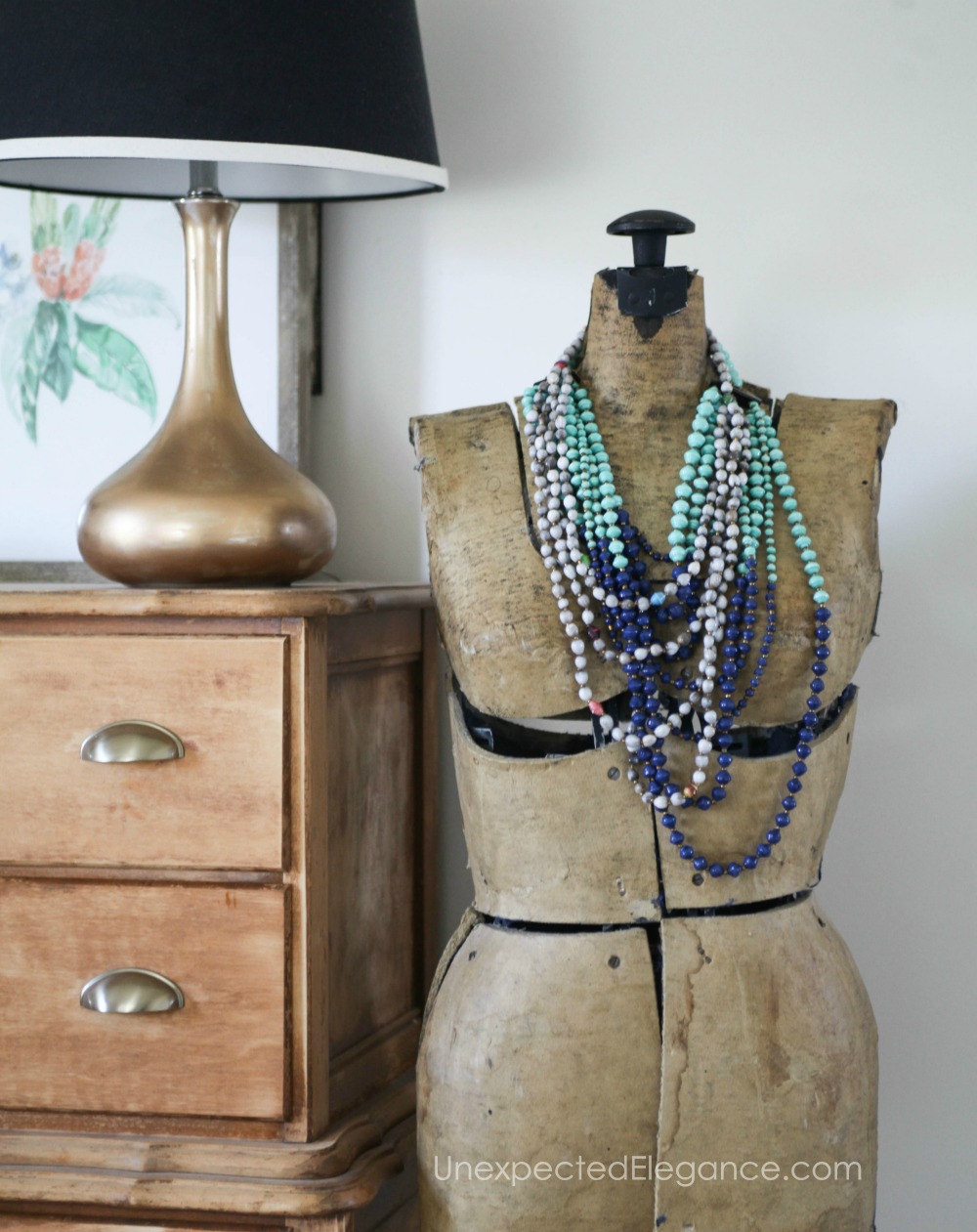 Now be sure to head over to Calling It Home blog for more One Room Challenge reveals!