This week is HALLOWEEN week on my blog!  I will have 5 days of Halloween crafts or easy decor to share with you everyday, and to kick it off I'll be showing you how to make the easiest EVER pumpkin costume.  (The best part is it only cost $4 and I didn't sew a thing. 🙂 )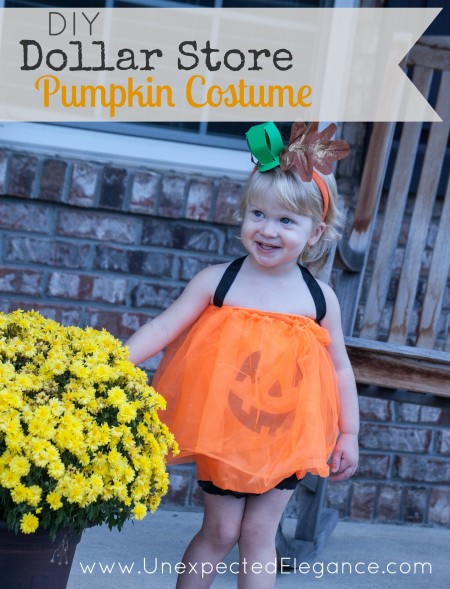 **ALL SUPPLIES CAME FROM DOLLAR GENERAL**
Supplies:  1-2 tulle skirts (depends on if you want it a little fuller), vinyl bag trick-or-treat bag, orange headband, and green cardboard. (leaf is optional)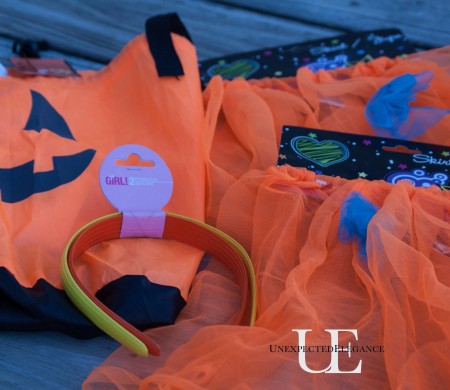 For the body of the costume just cut two holes in the bottom for their legs.  If you fold it in half and cut semi-circles it works best. (I didn't even measure!)  Cut the strap in the middle, so you can tie it in the back of their neck. EASY PEASY!
The headband is pretty easy as well, but if you are a perfectionist it might take a little longer! 😉  Check out the photo below for the steps.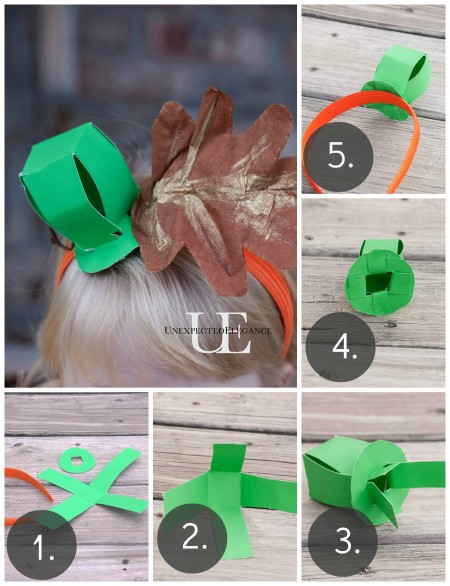 1.  First, cut a cross shape and a circle with a square in the center.  This can be any size, but you want the "cross bars" to be fairly skinny.
2.  Fold the sides of the cross down so there is a square in the center.
3.  Push the "cross bars" through the square in the center of the circle.
4.  Hot glue the part of the "cross bars" down to the underside of the circle and trim off any pieces that stick out from the circle.
5.  Hot glue the finished "stem" to the headband.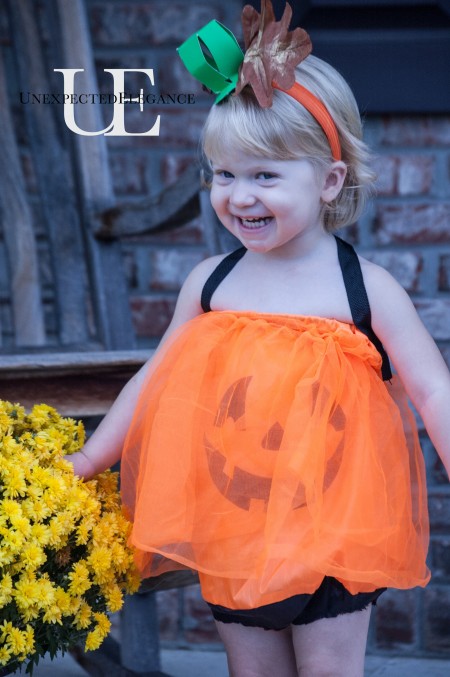 To put the costume together just add the tulle skirt over the vinyl bag pumpkin! 🙂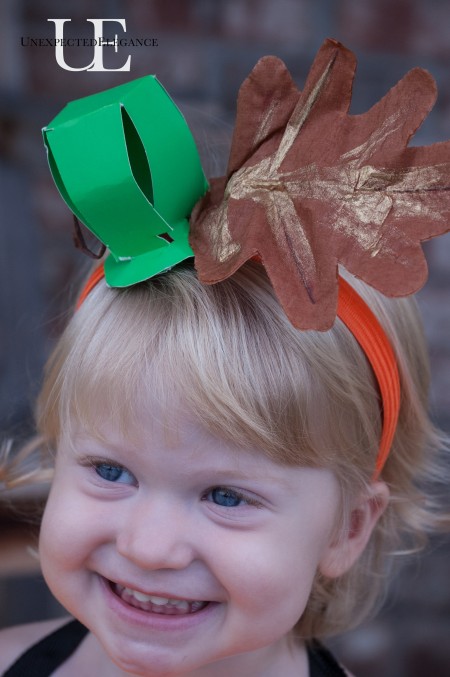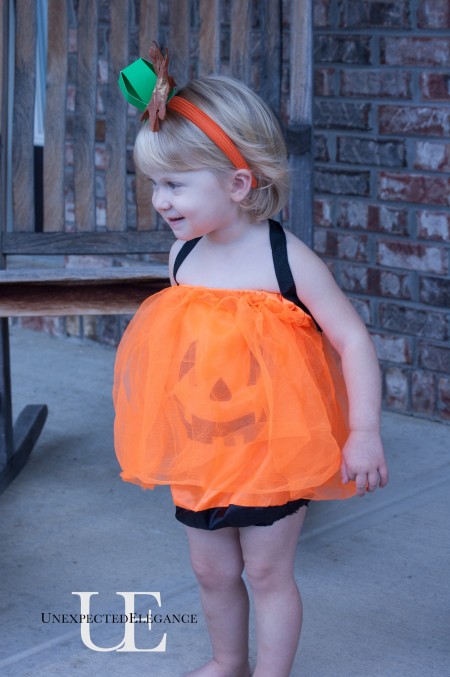 This fits a toddler around 18-24 months.  To fit a little larger child, just cut the bottom completely off of the pumpkin bag and add tights!
~Angela
To find the rest of the Halloween Week projects, click on the links below:
Kid's Halloween Craft:  Industrial Pumpkin Decorating