Happy first week of the One Room Challenge!! I'm really excited to be tackling a more unconventional room this time…our backyard. I will have 8 weeks from today to complete a MAJOR renovation, so in all transparency, I started this project two weeks early.
To see some of my past ORC designs, you can check out these reveal posts:
Here are a few before photos of the back area of the yard…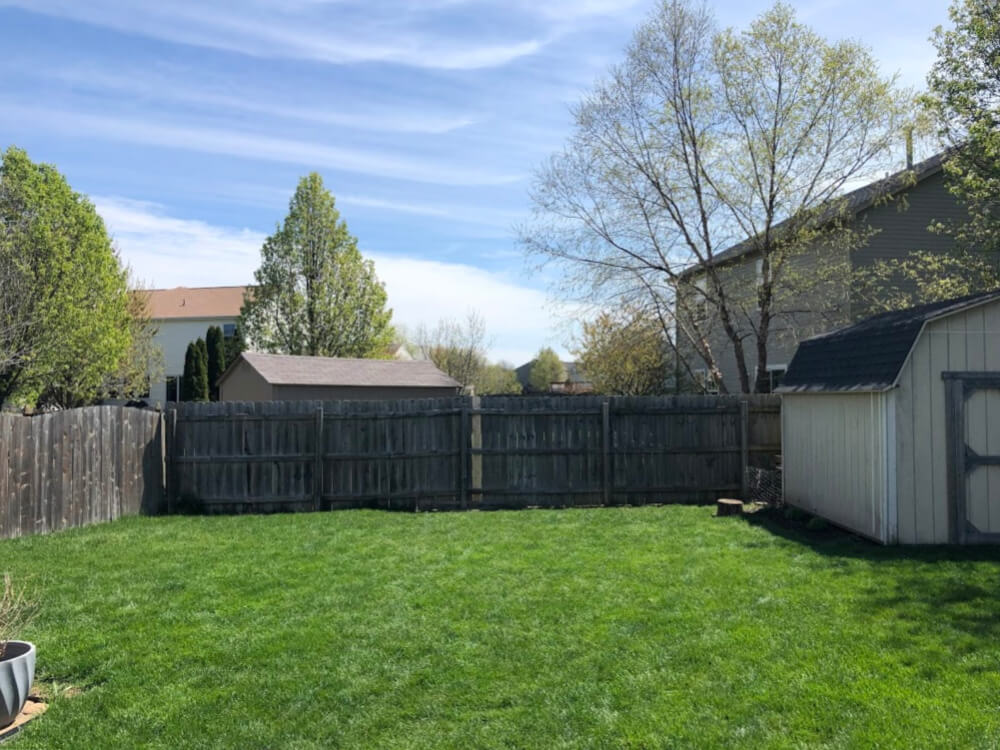 The bulk of the plan is to add in a raised garden to the left of the shed, pressure wash the fence and paint the shed. There are a lot of other smaller things sprinkled throughout this area, but I'll share those in the next several weeks.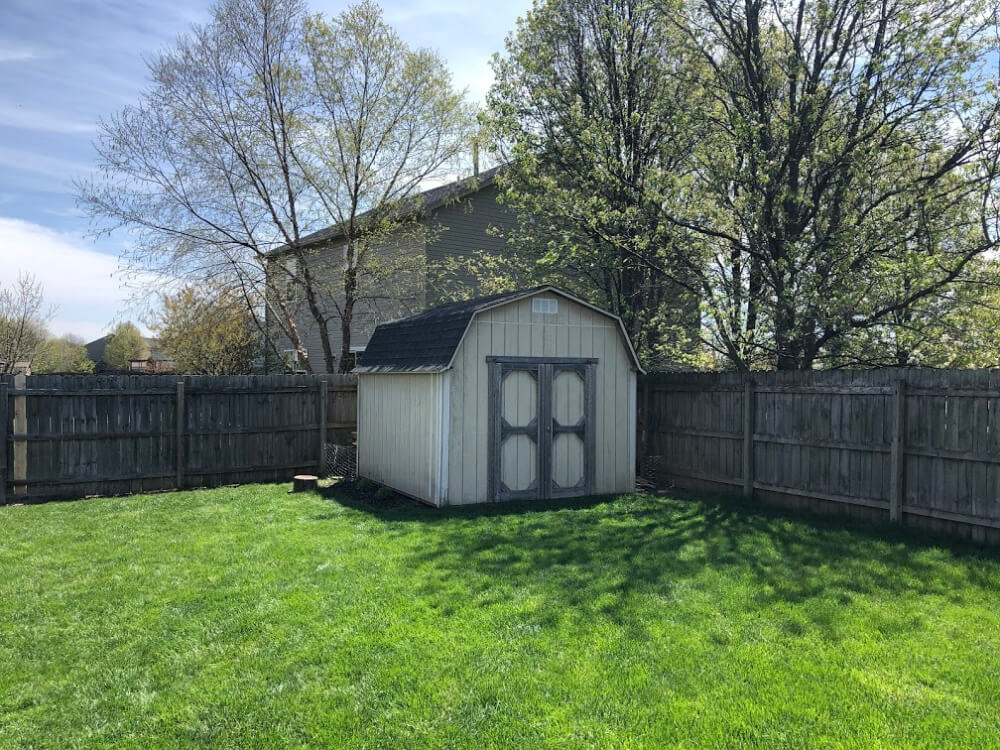 The area against the house has two decks and a concrete pad in the middle. We have a lot of little maintenance projects and some styling, but this shouldn't take too long to complete.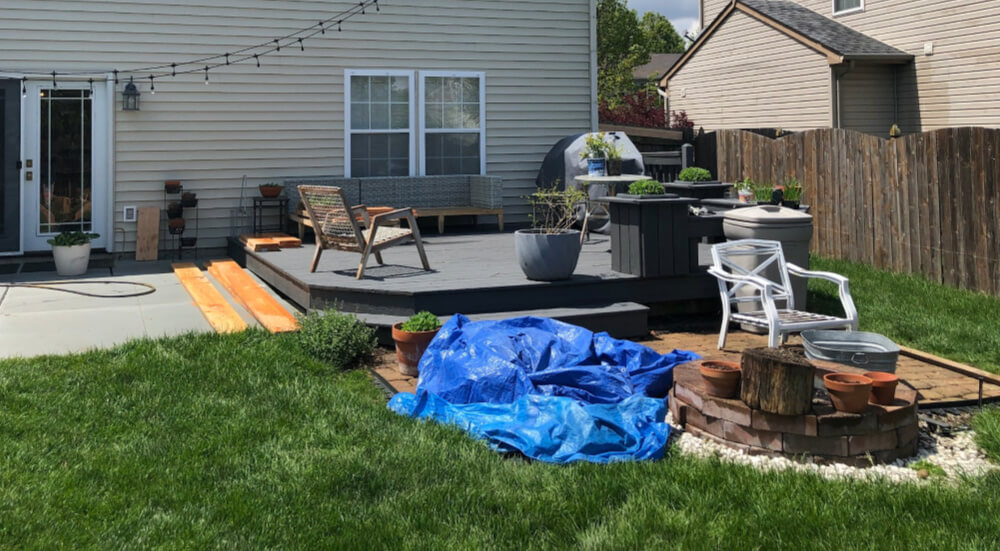 I took the above photo after we started some of the projects, so it's messier than normal, but will give a sense of the layout.
↓This photo it the area is to the left of the above photo where we have a dining table. If you notice the siding patch, I have plans to cover that with a potting bench.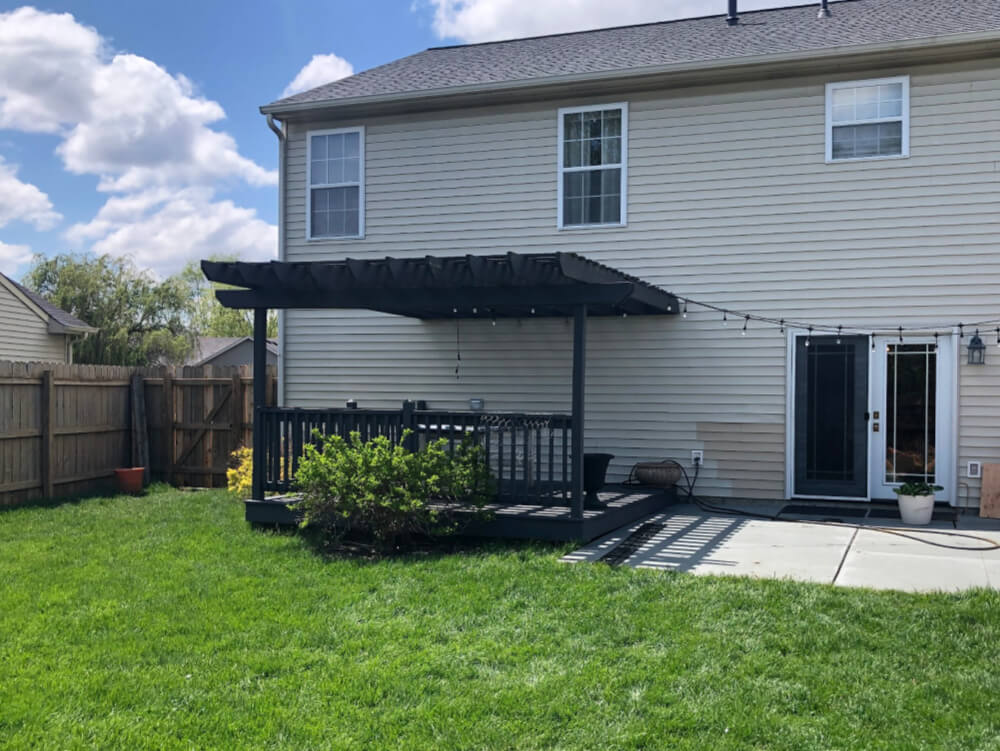 The place that needs the most attention is the deck, so I'll be sanding and repainting some of the areas that need attention.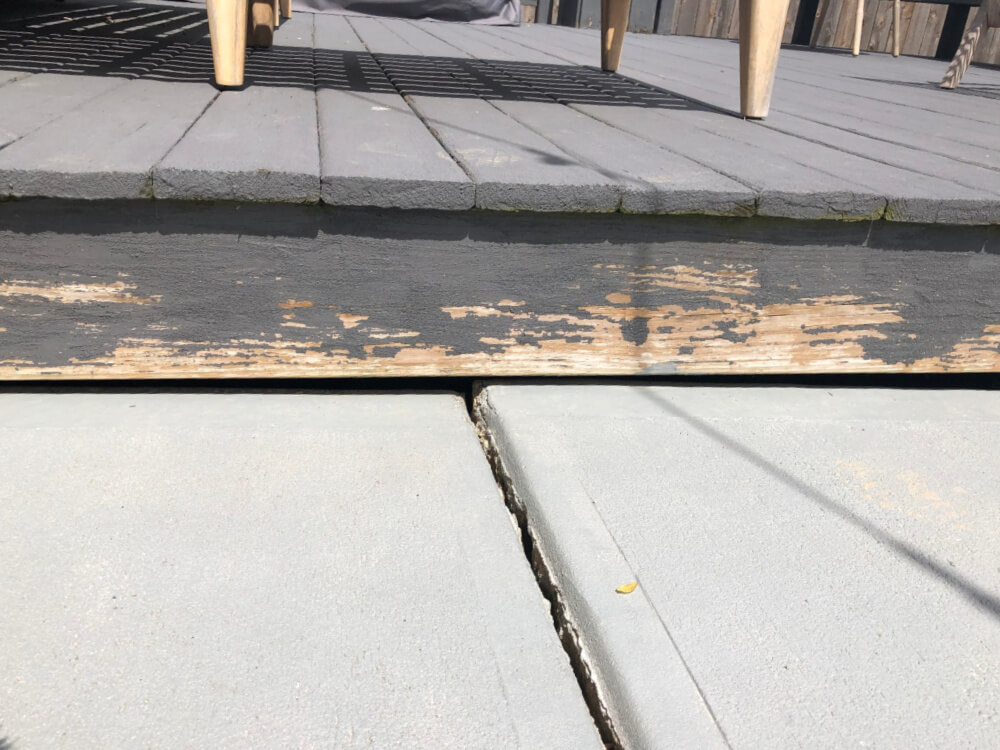 Now onto the fun part…the plan!!
Here's what I envision for the back portion of the yard with the garden: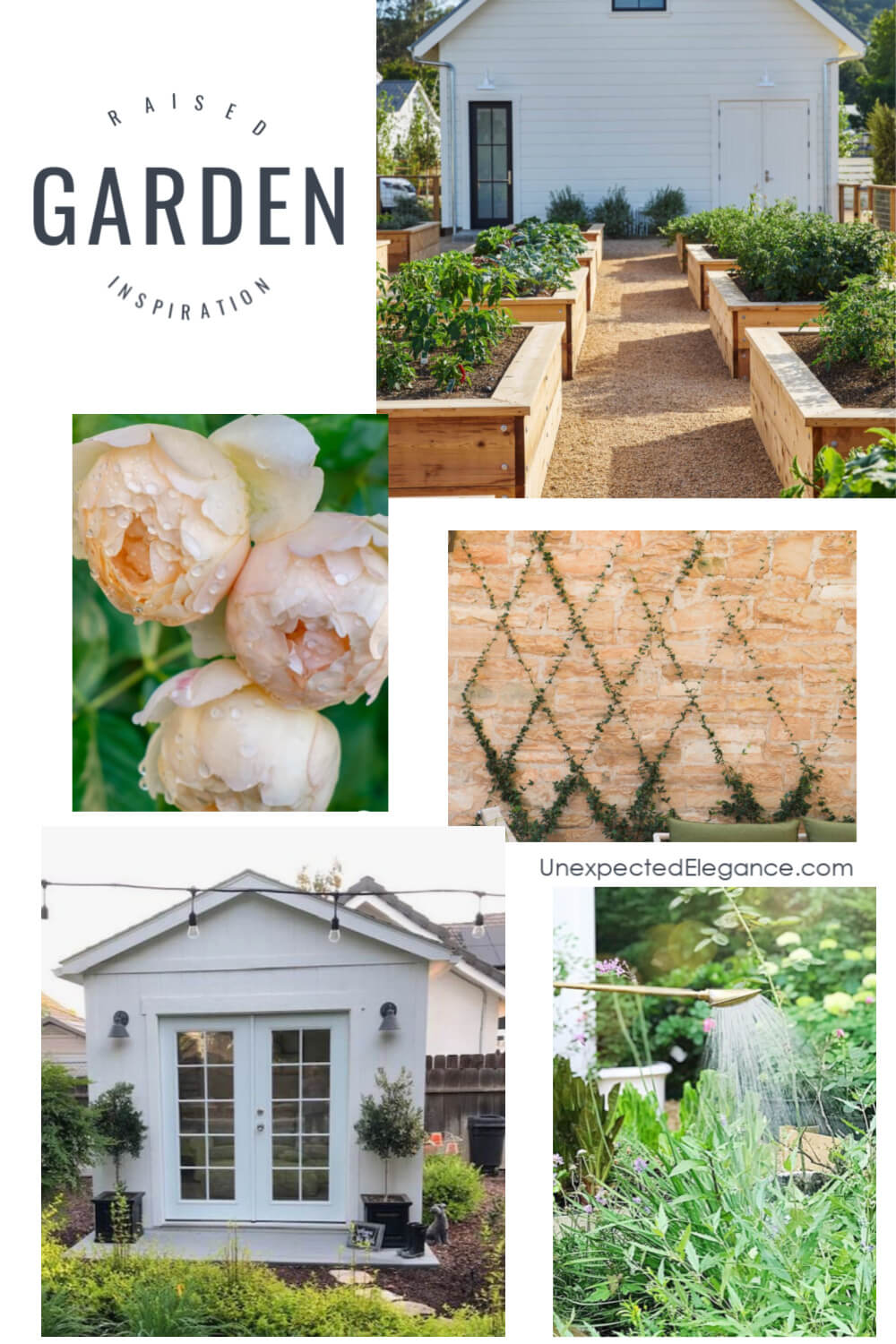 I want to paint the shed white, maybe add an accent color and a window. I'll add a flower bed next to the shed with a trellis and sprinkle in a few large David Austin English roses!
The deck area attached to the house will get cleaned up and styled. I'll keep my existing couch, because we LOVE it, and purchase a new dining set.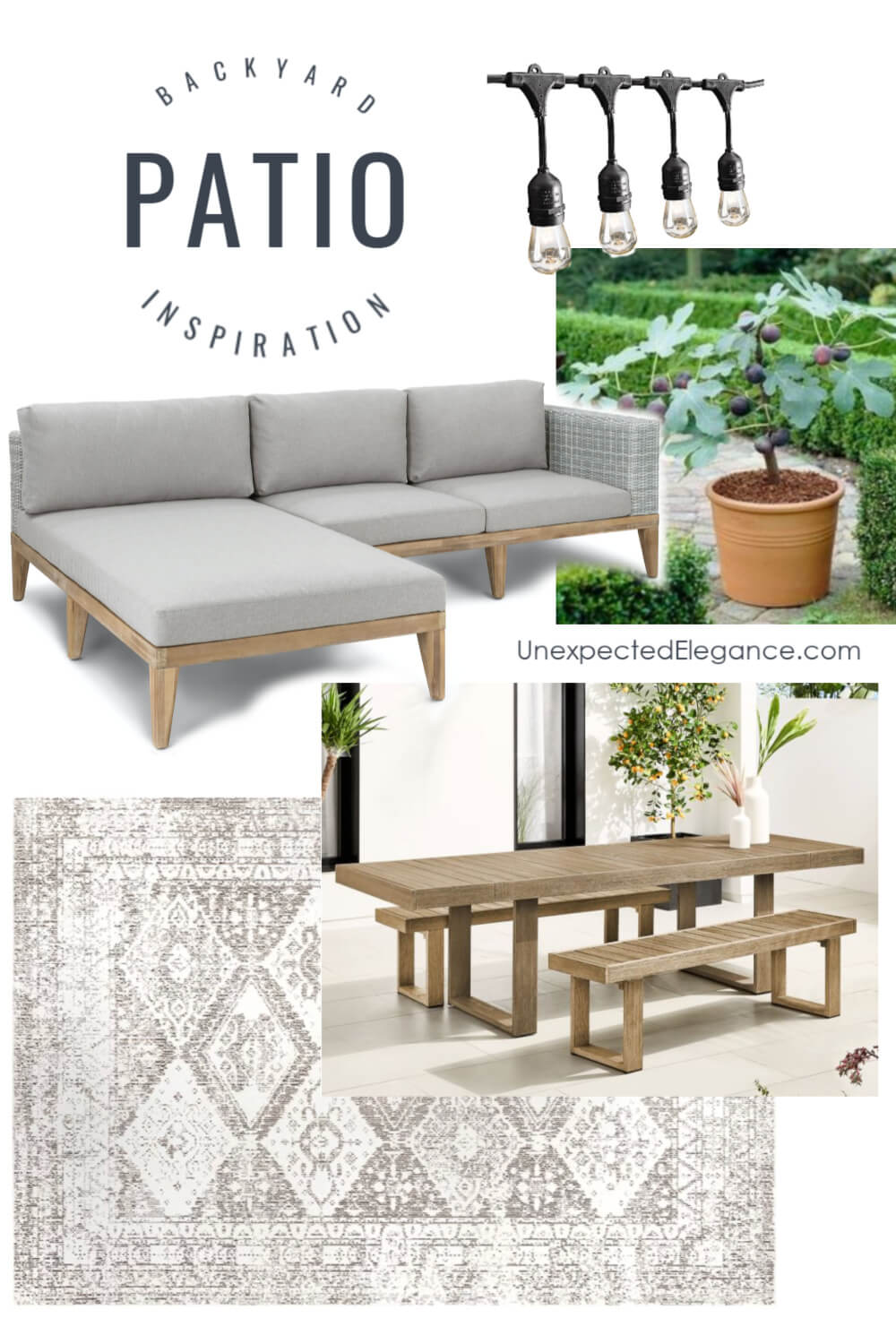 So, that's the plan. All good plans have flexibility. I'm sure I'll have some hiccups along the way but I'm hoping to get it finished and have a growing garden at the end of the 8 weeks!
Be sure to go check out all the other great designs for the One Room Challenge, HERE.
You can also find the following weeks here:
WEEK 2 | WEEK 3 | WEEK 4 | WEEK 5&6 | WEEK 7 | WEEK 8