What should have been a six-week design challenge, was more like four for me this go-round…I had guests on the front and back end, plus I was out of town and sick for some of it. However, I made it to the deadline and checked everything off my to-do list!
Here's the reveal of my Guest Bedroom One Room Challenge room…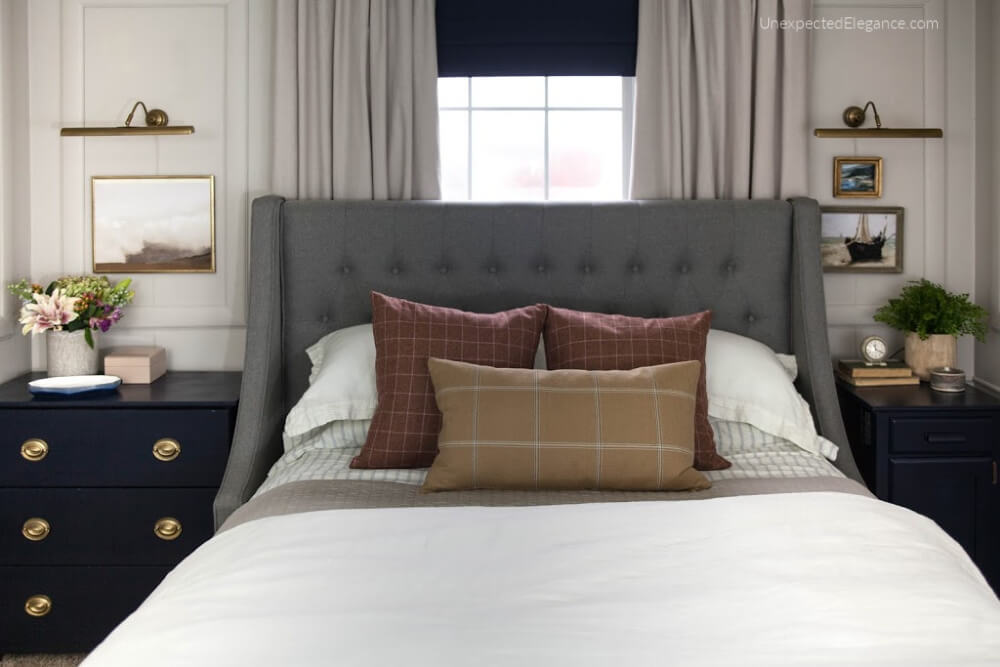 If you missed the other weeks, you can check them out here:
Week 1 | Weeks 2 & 3 | Week 4| Week 5
The main design element I wanted to add was molding around the room. If you remember the BEFORE, I had faux brick on the wall with the window and it had to go.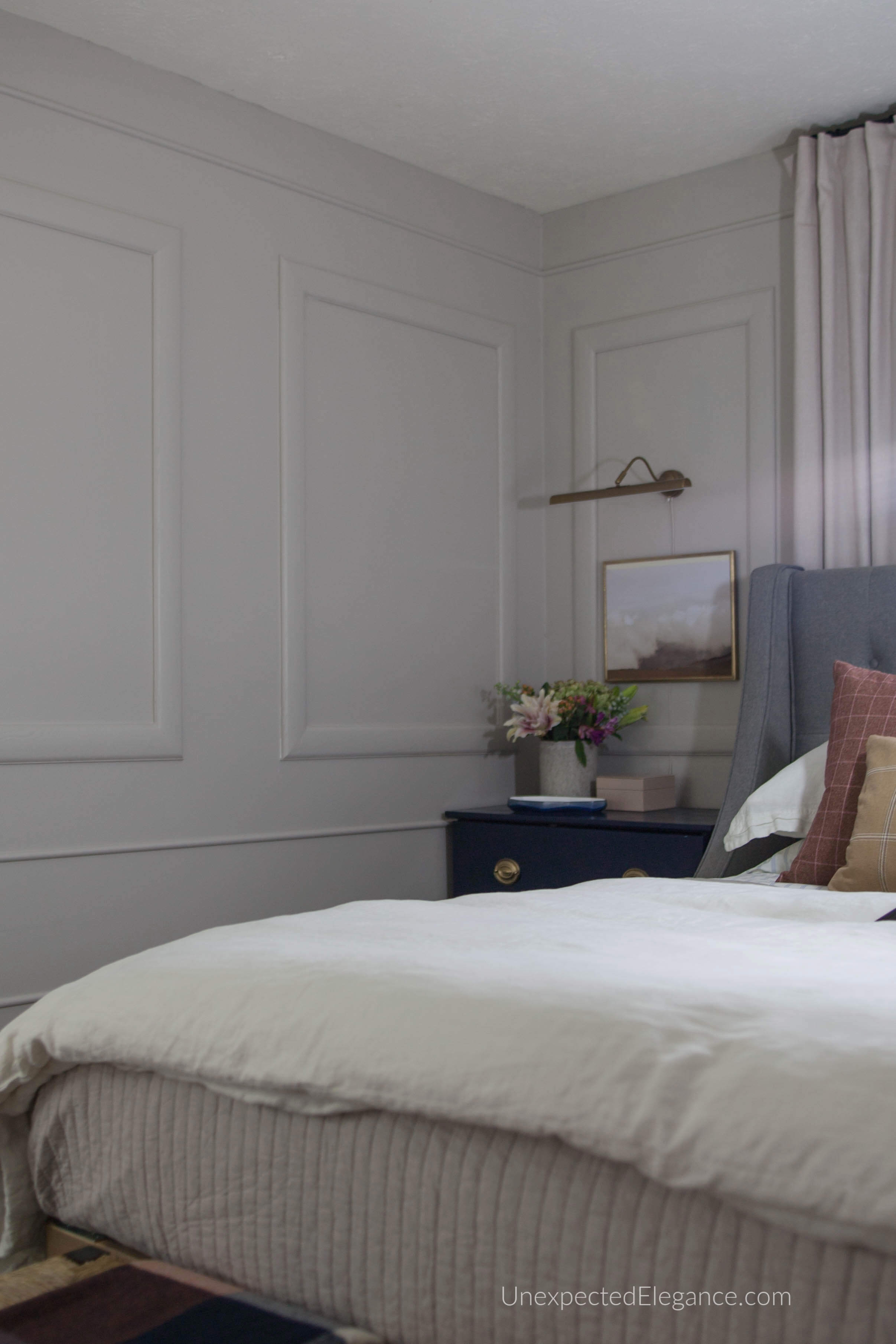 I love how it turned out and the only thing I want to add is MORE molding. This is the part of the project that definitely took the longest. I stayed up way too late and got up before the sun a few days, but it was all worth it in the end.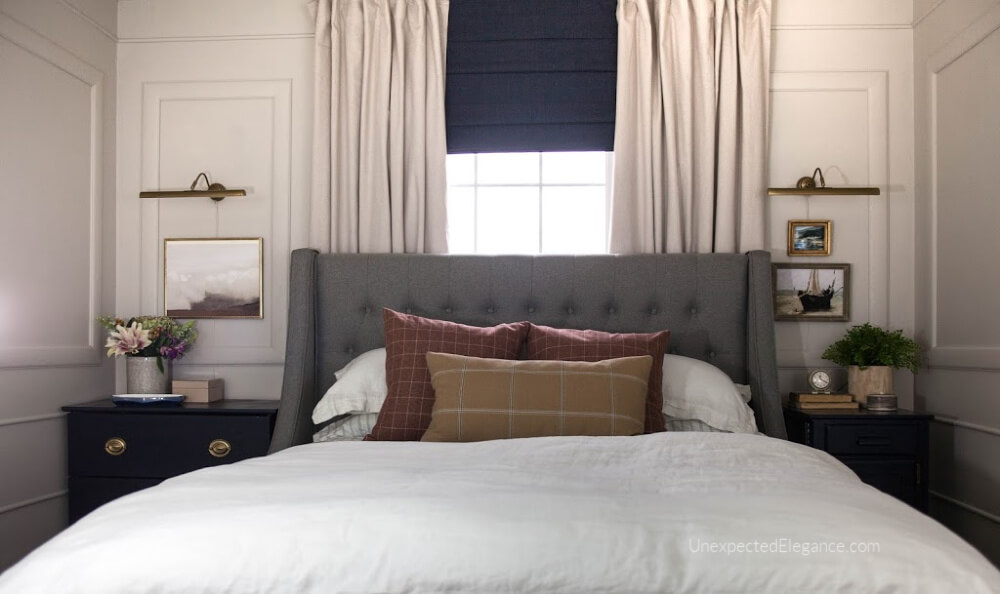 When I'm in the middle of a project I start to regret my decision, but 9 out of 10 times I'm so happy when it's all done.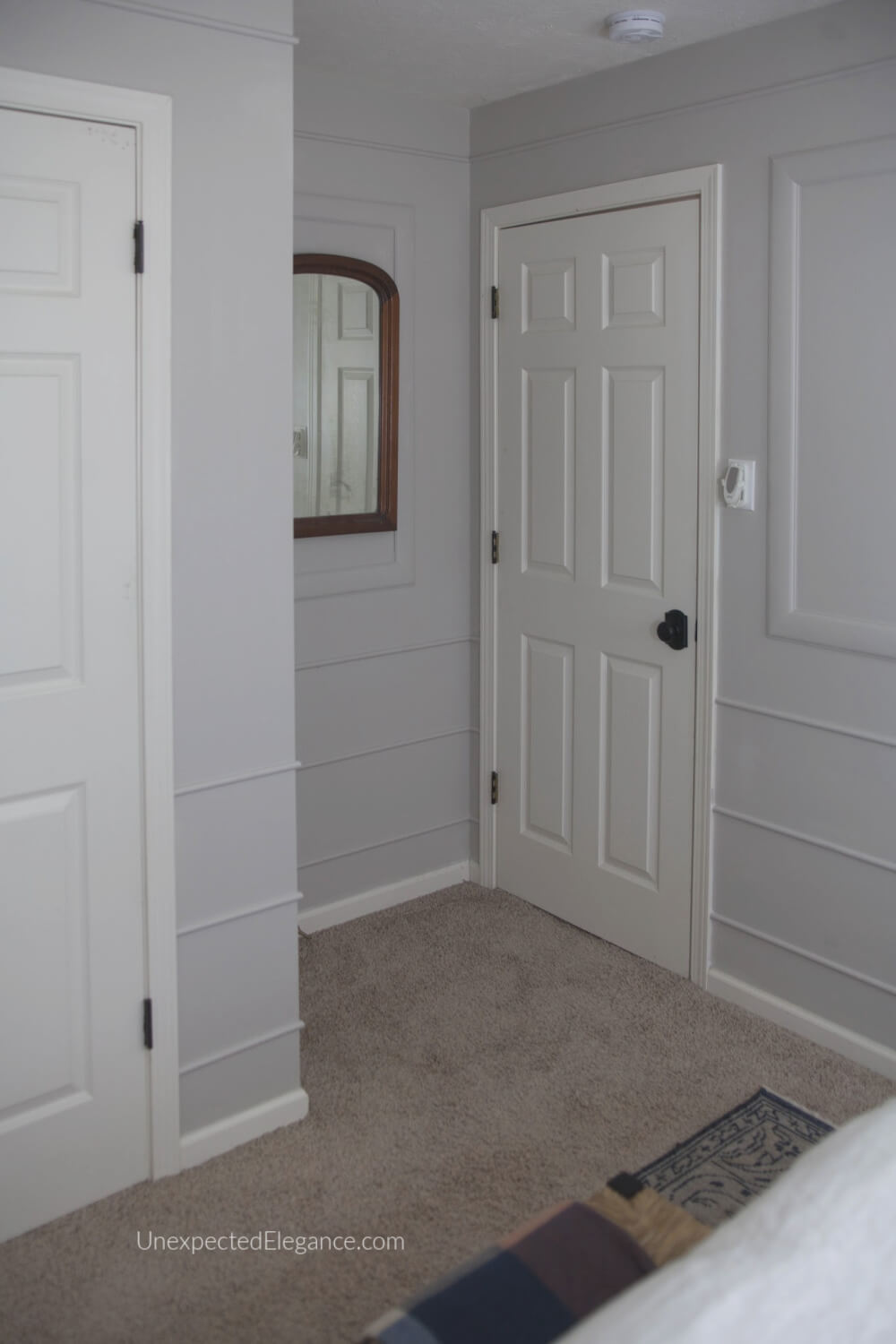 The two side tables are dressers I already had and just updated with paint. I did have to trim the legs on one but after I added hardware. I love how they turned out.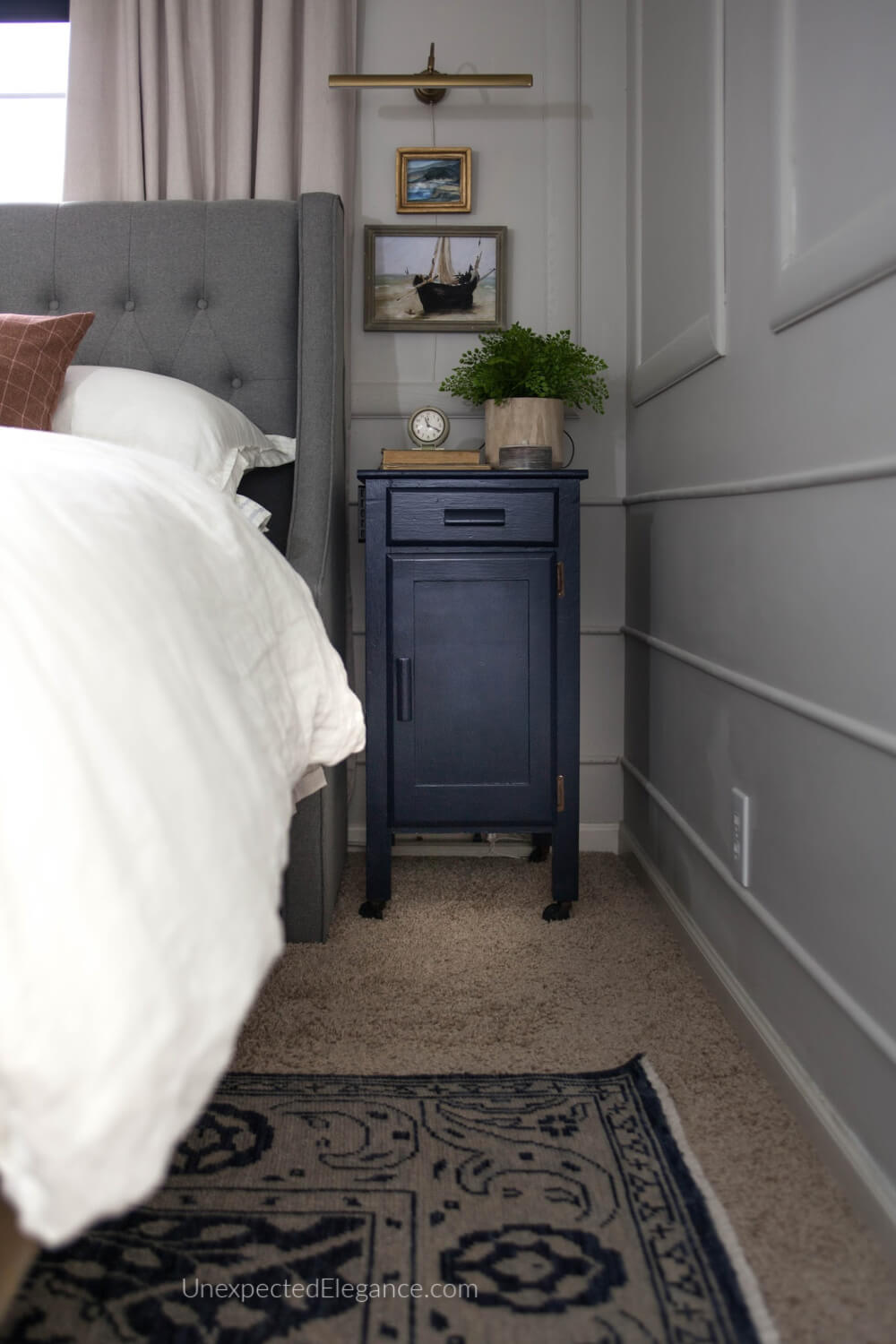 The main issue I had with this room was that one side table was larger and it caused the bed to be off-centered on the window. To camouflage the difference, I added a roman shade that went all the way to the ceiling and then black-out curtains.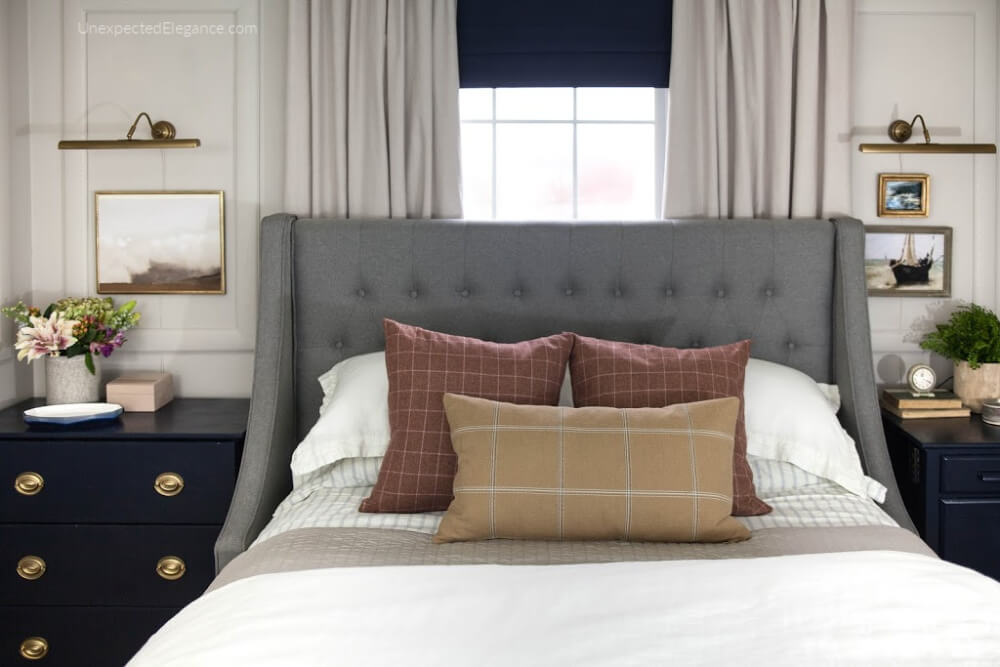 Hopefully, this illusion tricked your eye into thinking the bed was centered on the window?!?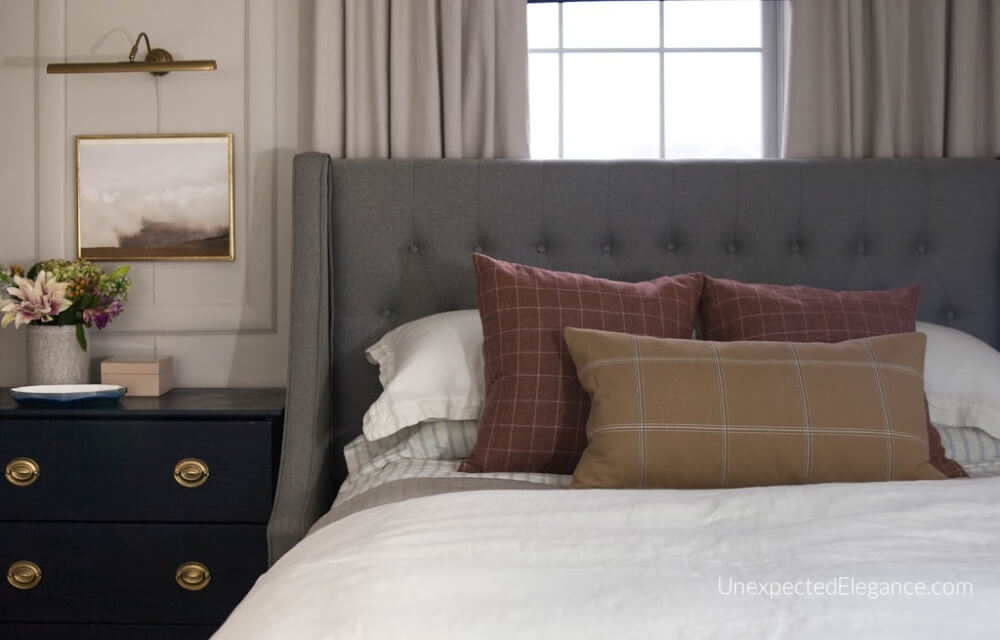 The second biggest project for this room was the closet. I wanted it to function better for our family and guests. I'm planning to move all my seasonal decor into these bins (they're empty now) and what doesn't fit is going to the thrift store.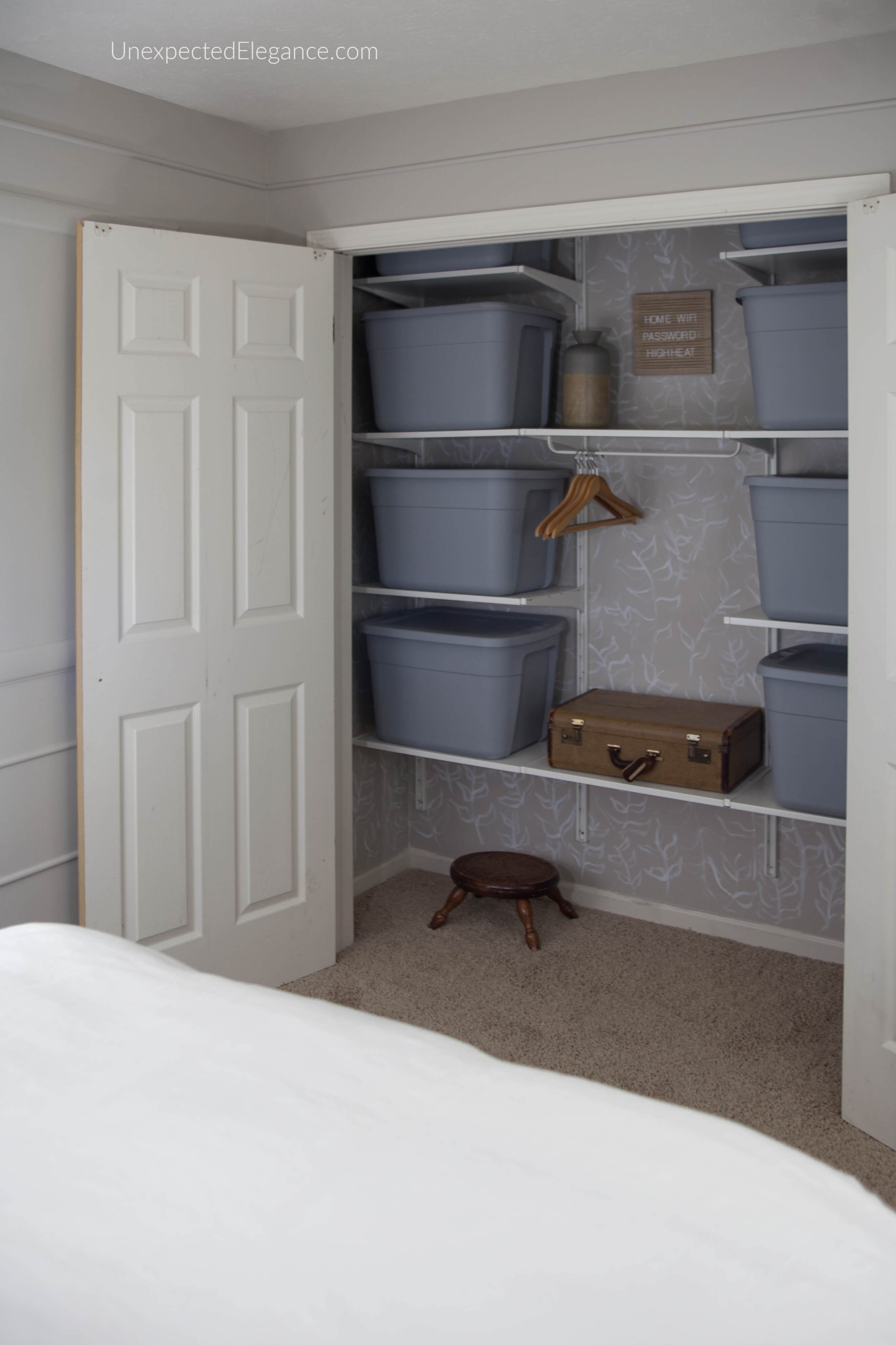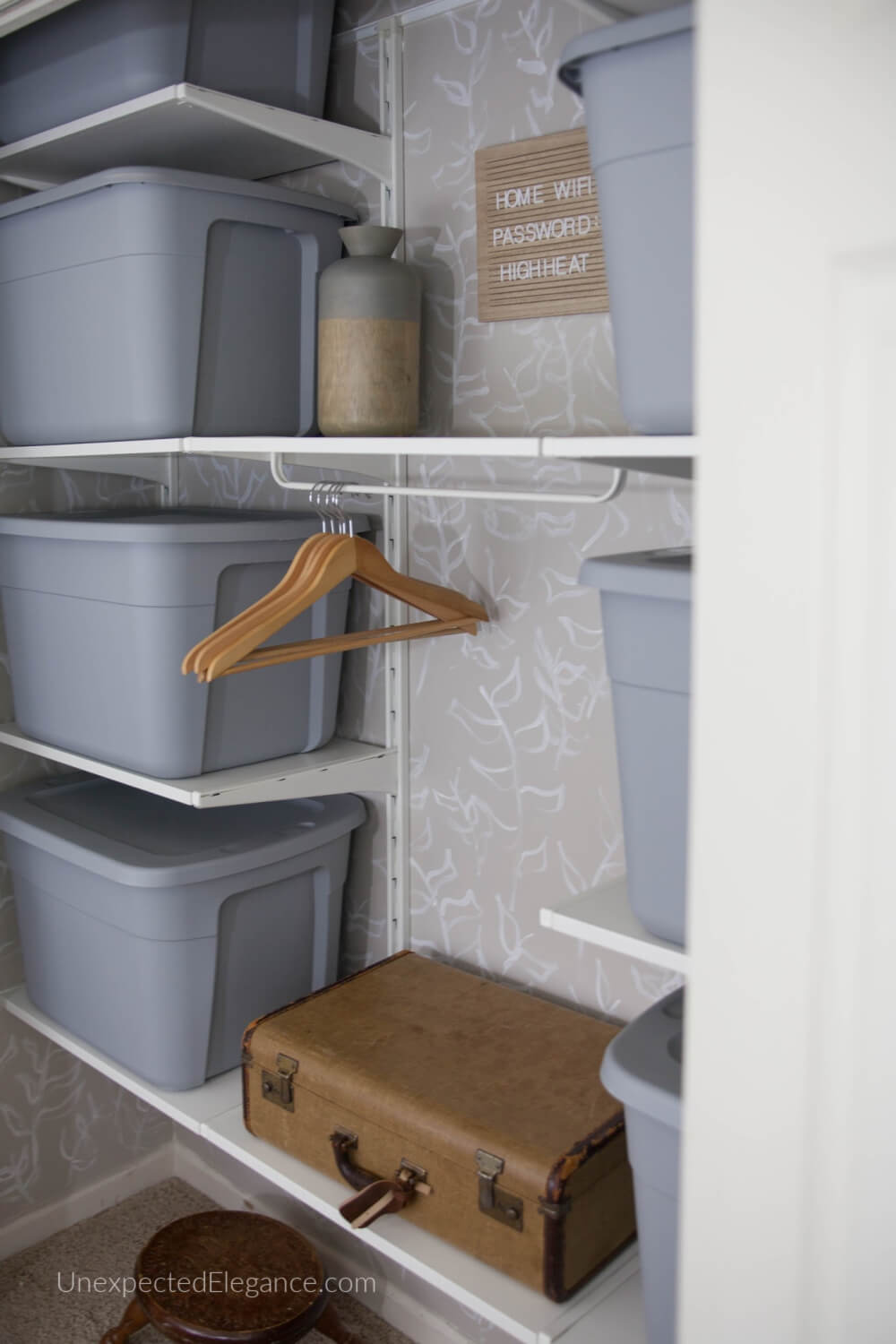 It also needed some hanging space for guests and I wanted it to look pretty. One bar for hangers and some hand-painting did the trick.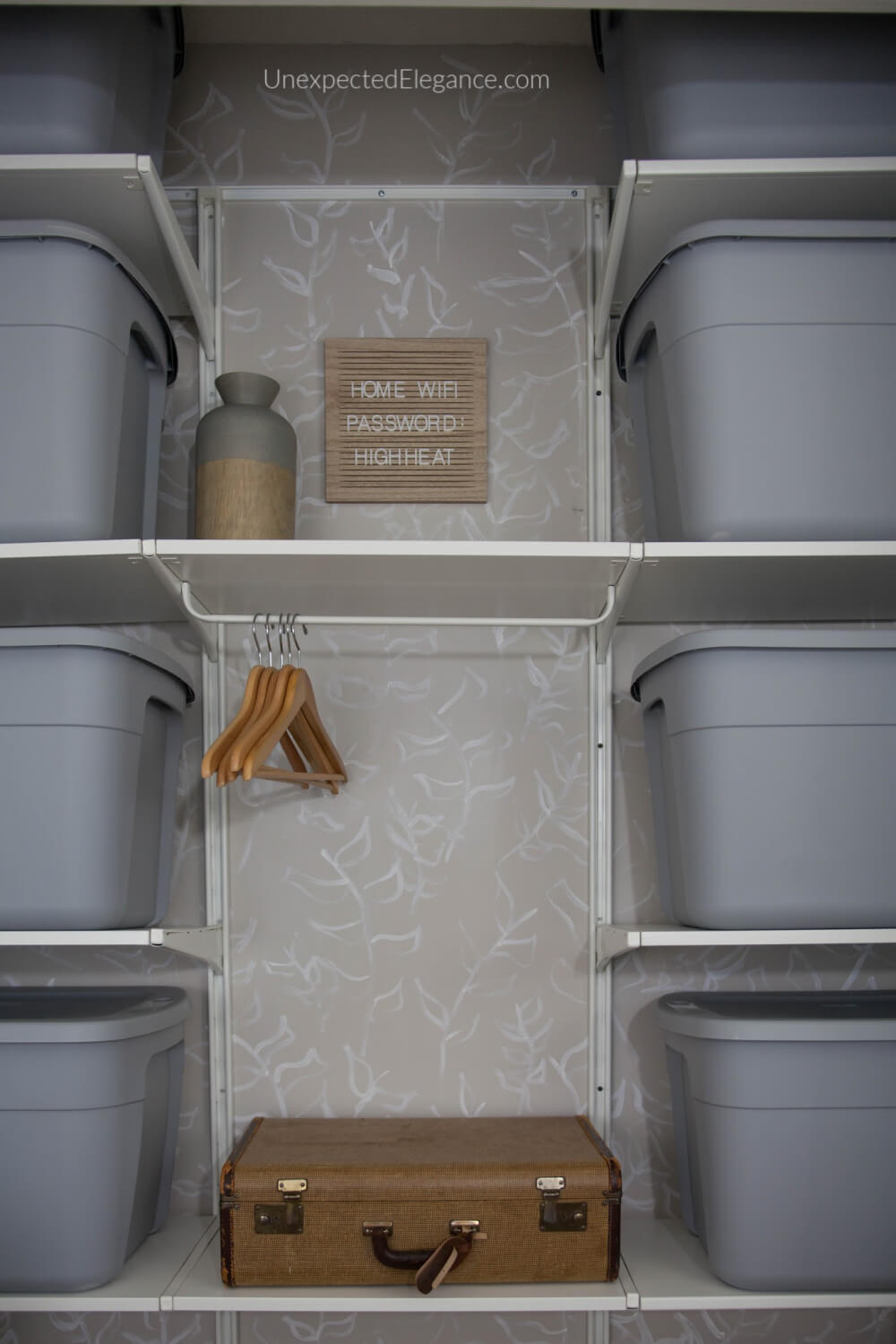 I found all the bedding at Target and had the lumbar pillow made. I loved the color of the throw blanket and that was my jumping-off point for the colors in the room.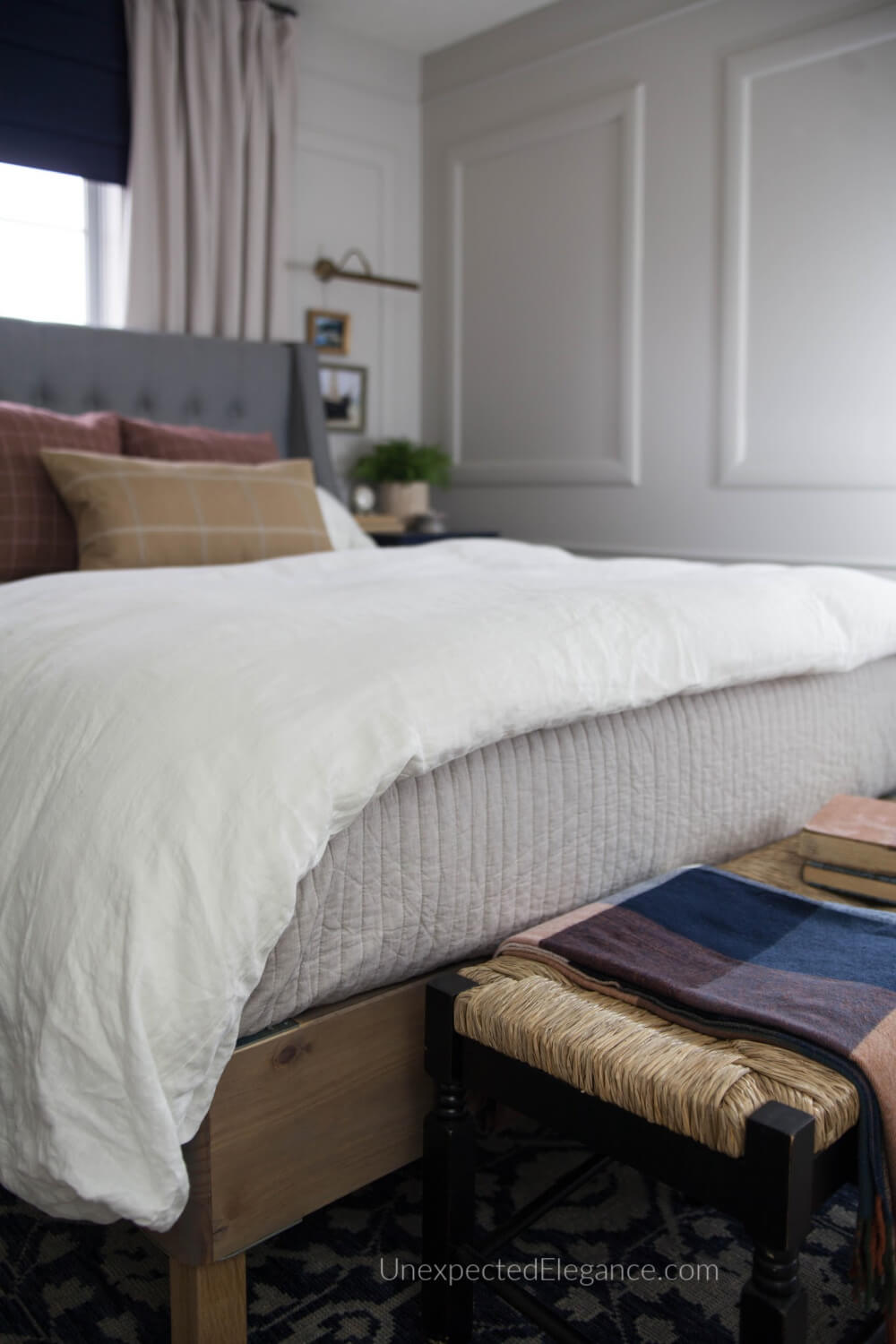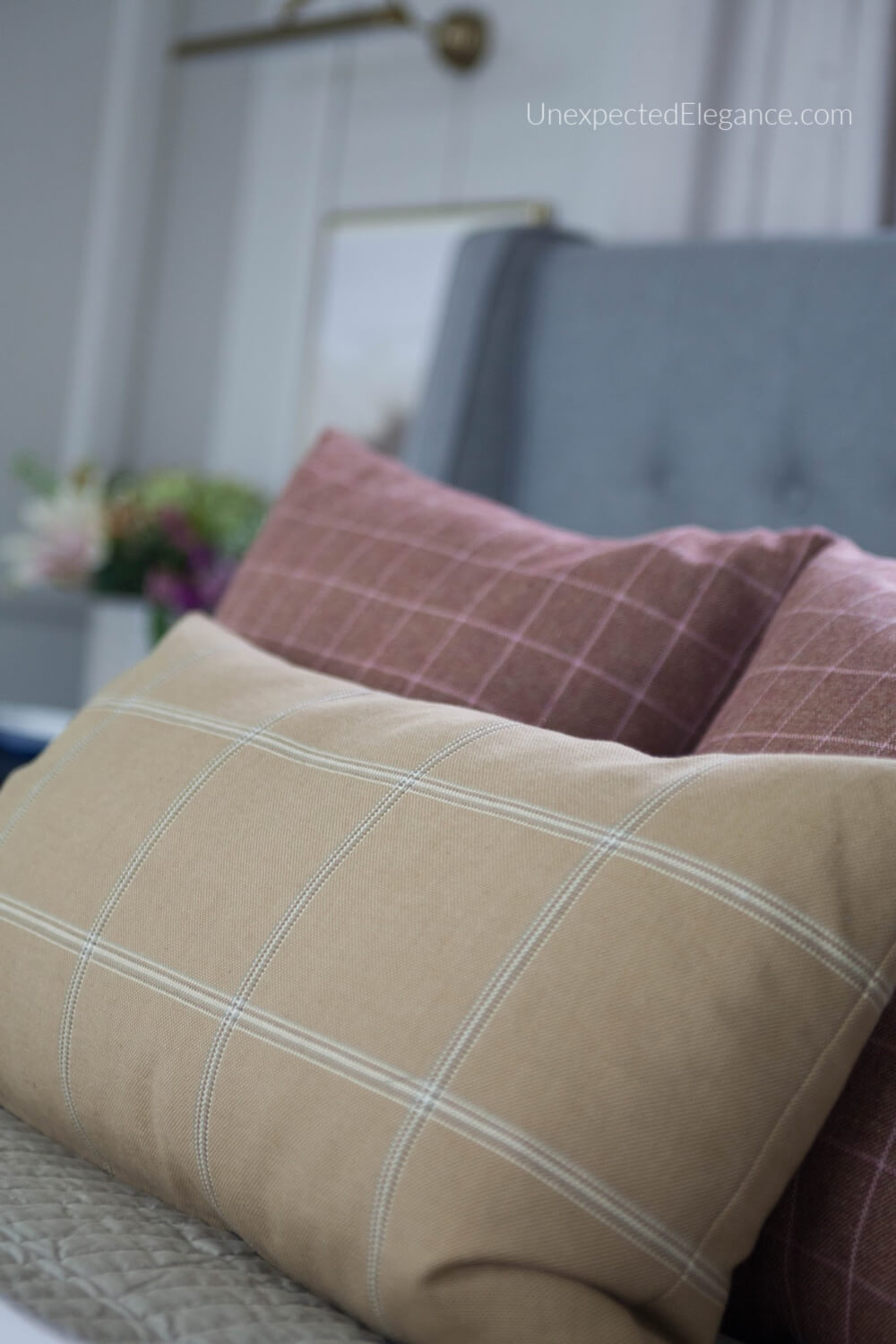 The artwork is digital downloads that I purchased from Etsy and Juniper Print Shop and the lights are from Ikea. Sadly, they have been discontinued but I'll link to a similar one below.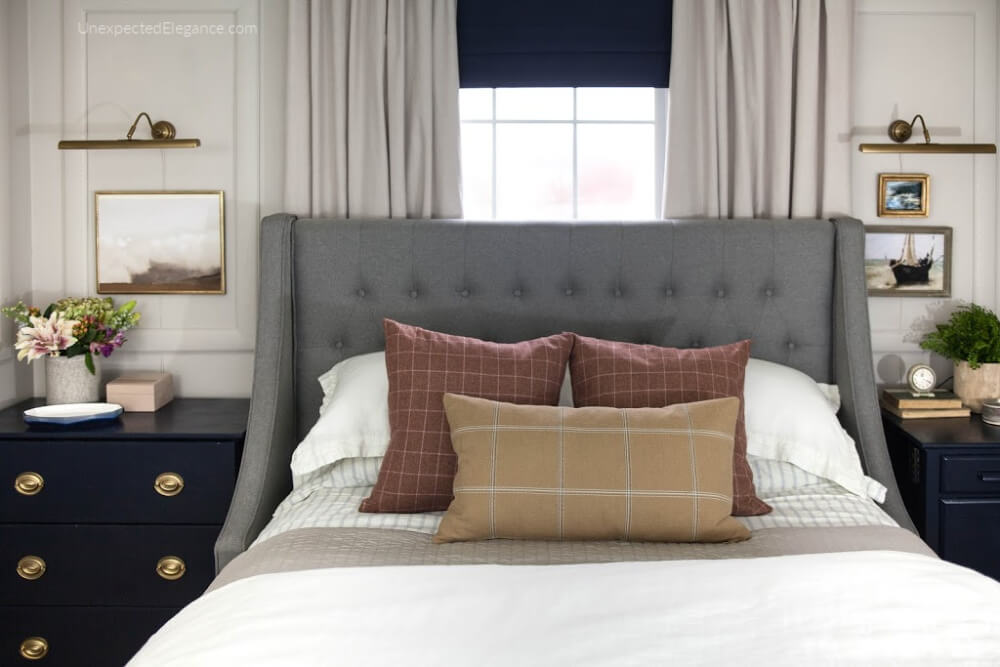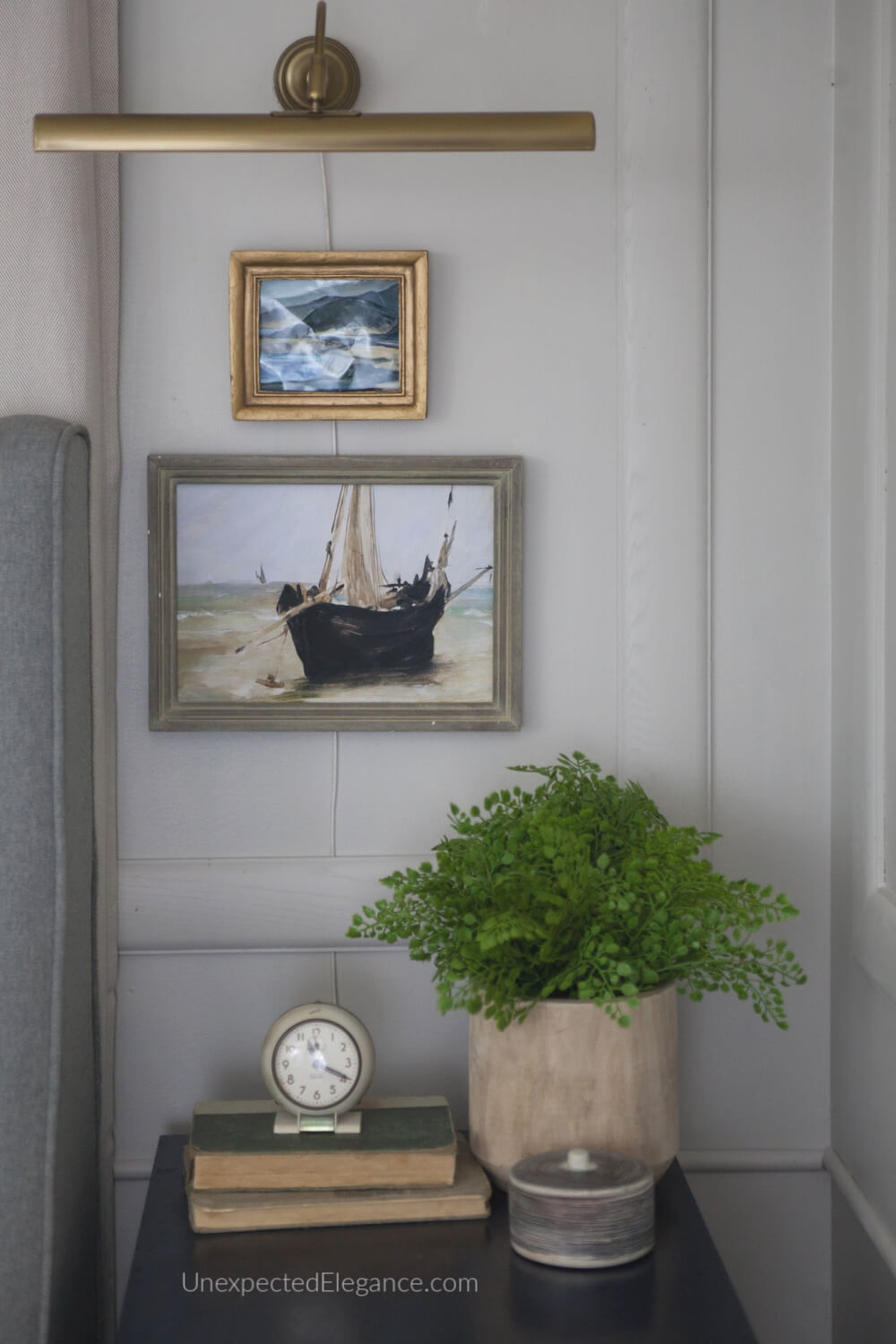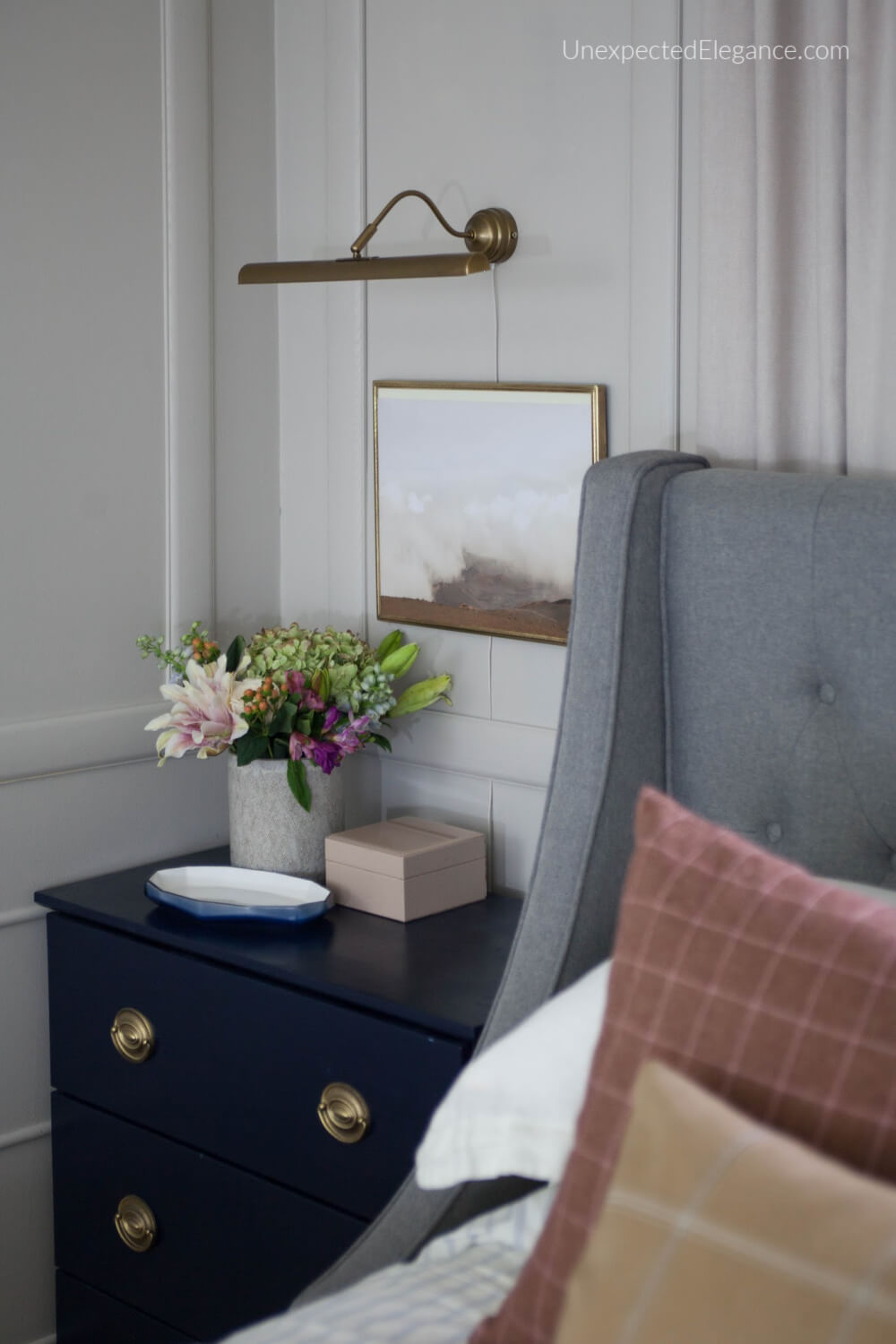 Be sure to check out the other One Room Challenge participants HERE.