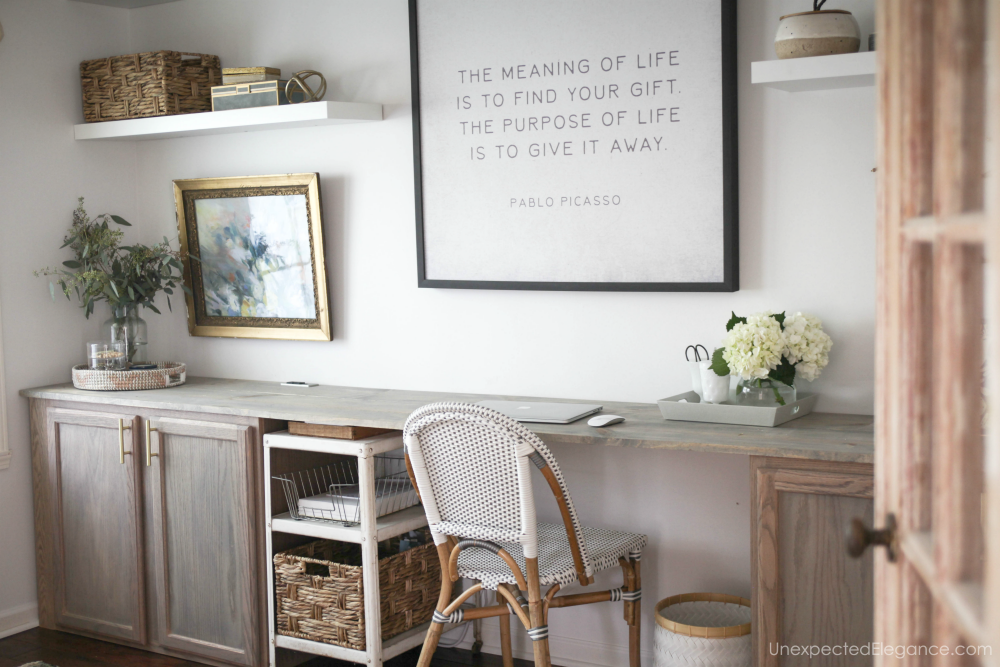 My office makeover is finished!! (Well, mostly! The crown molding will get hung later.) I am currently typing at my desk right now, and I couldn't be happier with the result. Here's how it all came together…
[For reference you can check out the process of this space: Week 3, Week 4, Week 5 ]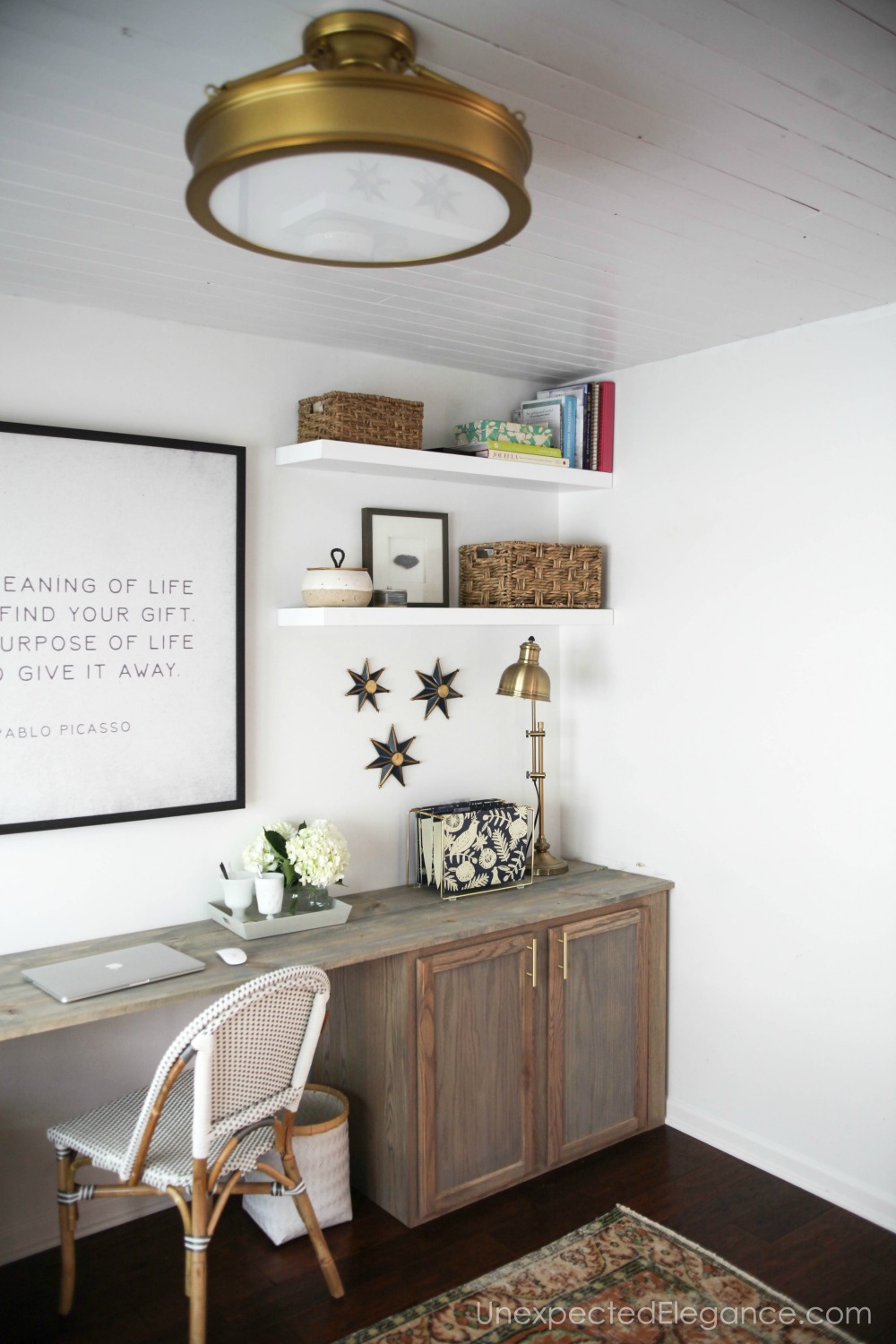 If you remember, this room didn't have a light. The ceilings are only 8 ft, so I needed a semi-flush mount fixture. I decided on the Delmont 3-Light Semi-Flush Mount in gold. I think it works perfectly for this space!
[I've added some shopping tools throughout the post for you convenience, but unfortunately, I couldn't find a link for the large quote artwork.]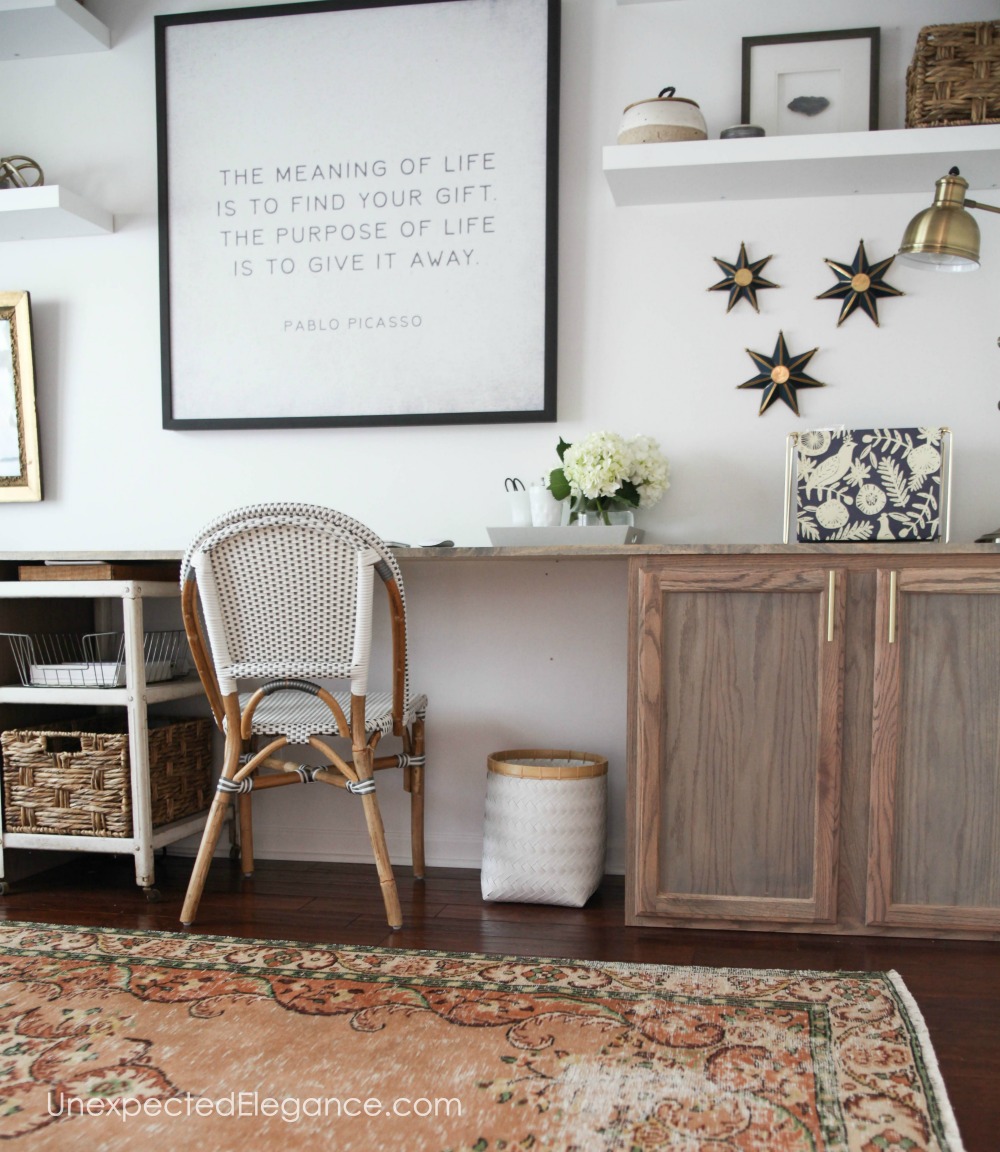 I used two unfinished upper 36″ cabinets as the base and added a top to make a really long desk for around $250…which was the bulk of what I spent on this makeover. I stained them in Minwax Classic Gray and added the hardware.
Shop This Room: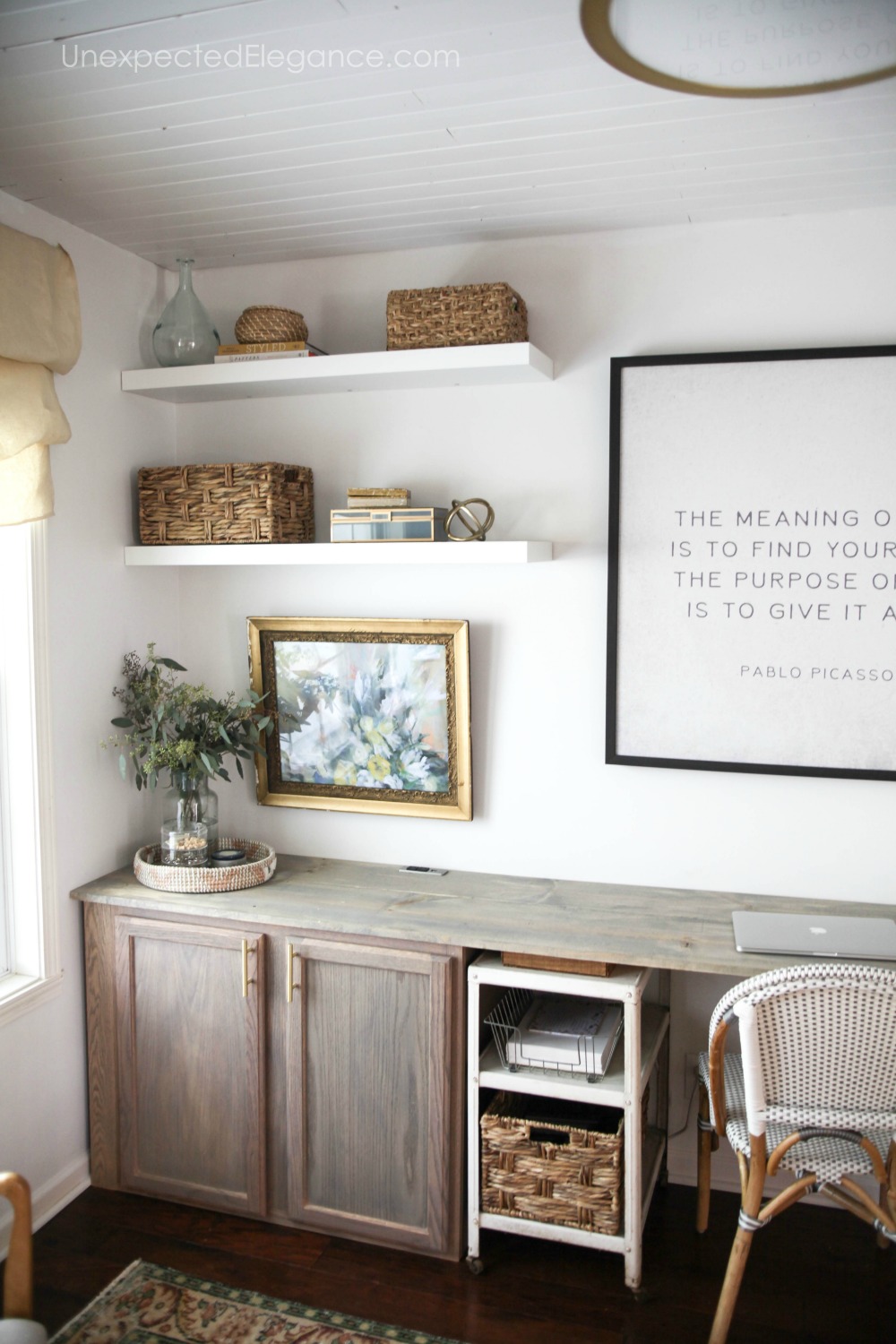 A happy coincidence happened when my old rolling cart fit perfectly under the desk top! I also added a few floating shelves for some added storage.
Shop This Room: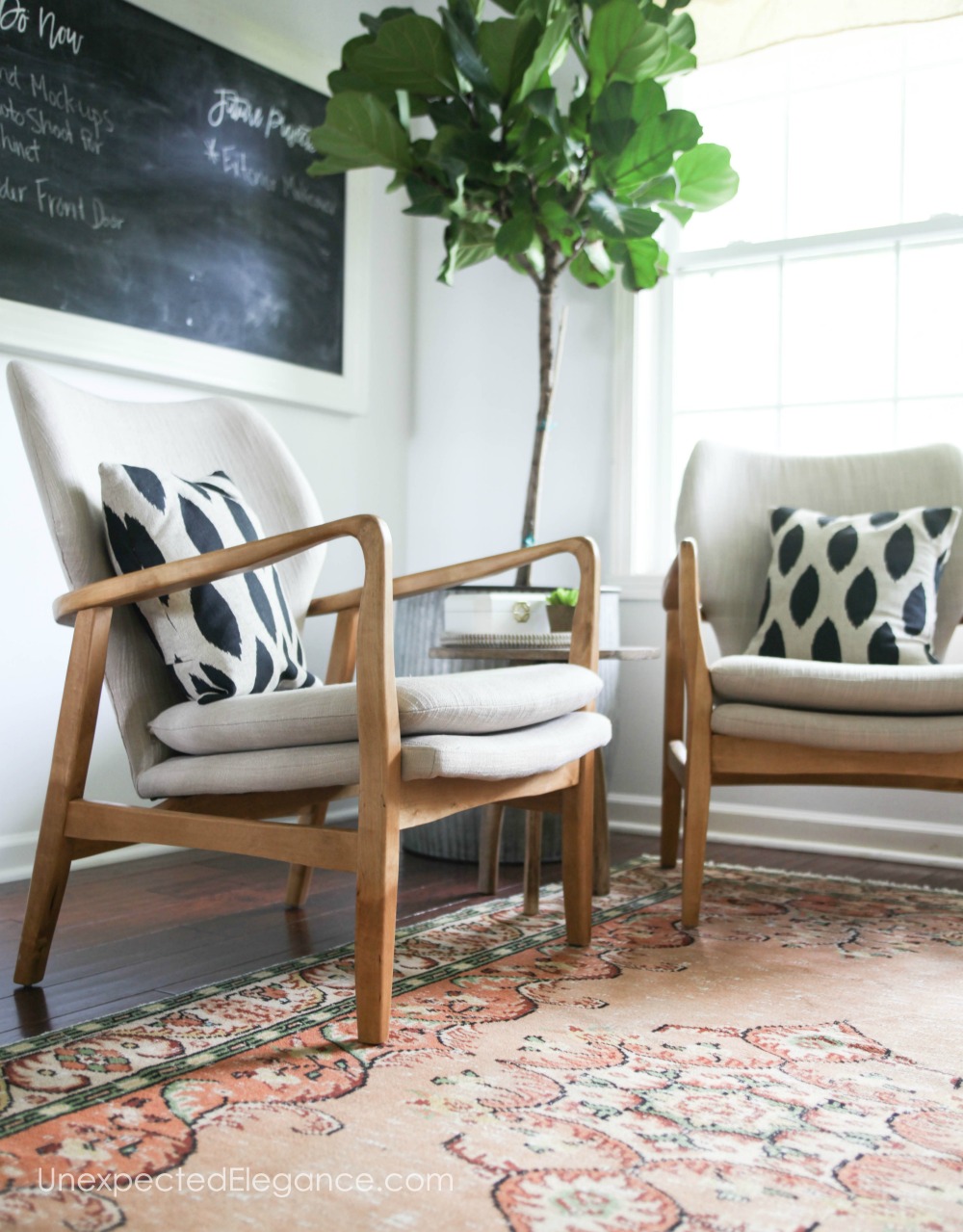 I had originally bought these chairs for my space at the Indy Home Show and they have been in my living room, but they work so much better in this space. I also switched up the rugs in our house, and stole this one from my dining room. The rug from the Home Show is going to replace this one in the dining room…once I recover this makeover. 😉
Shop This Room: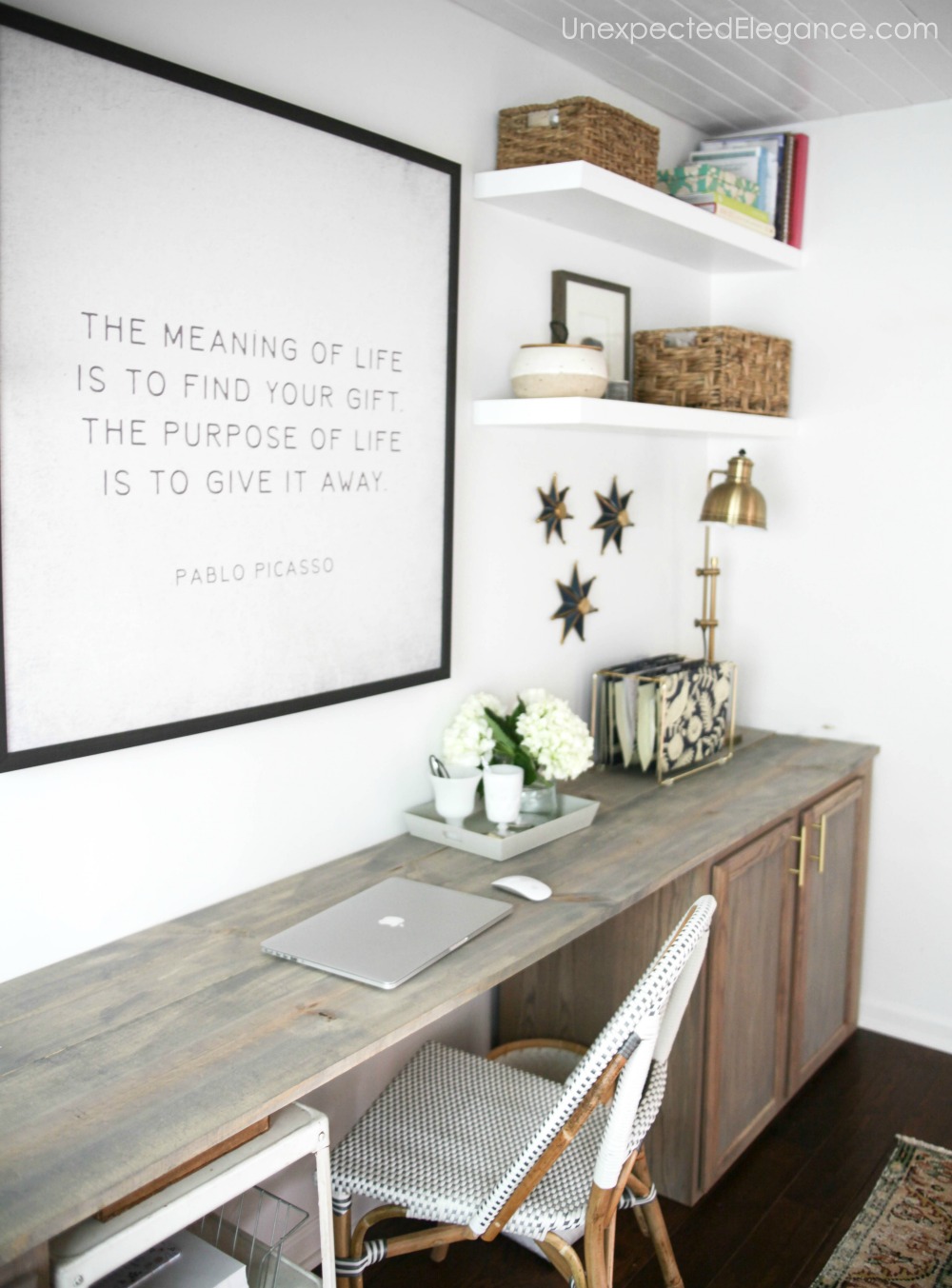 I probably didn't need to buy another chair for my desk, but I fell in love with this one. I think the pattern and colors work great with the other decor.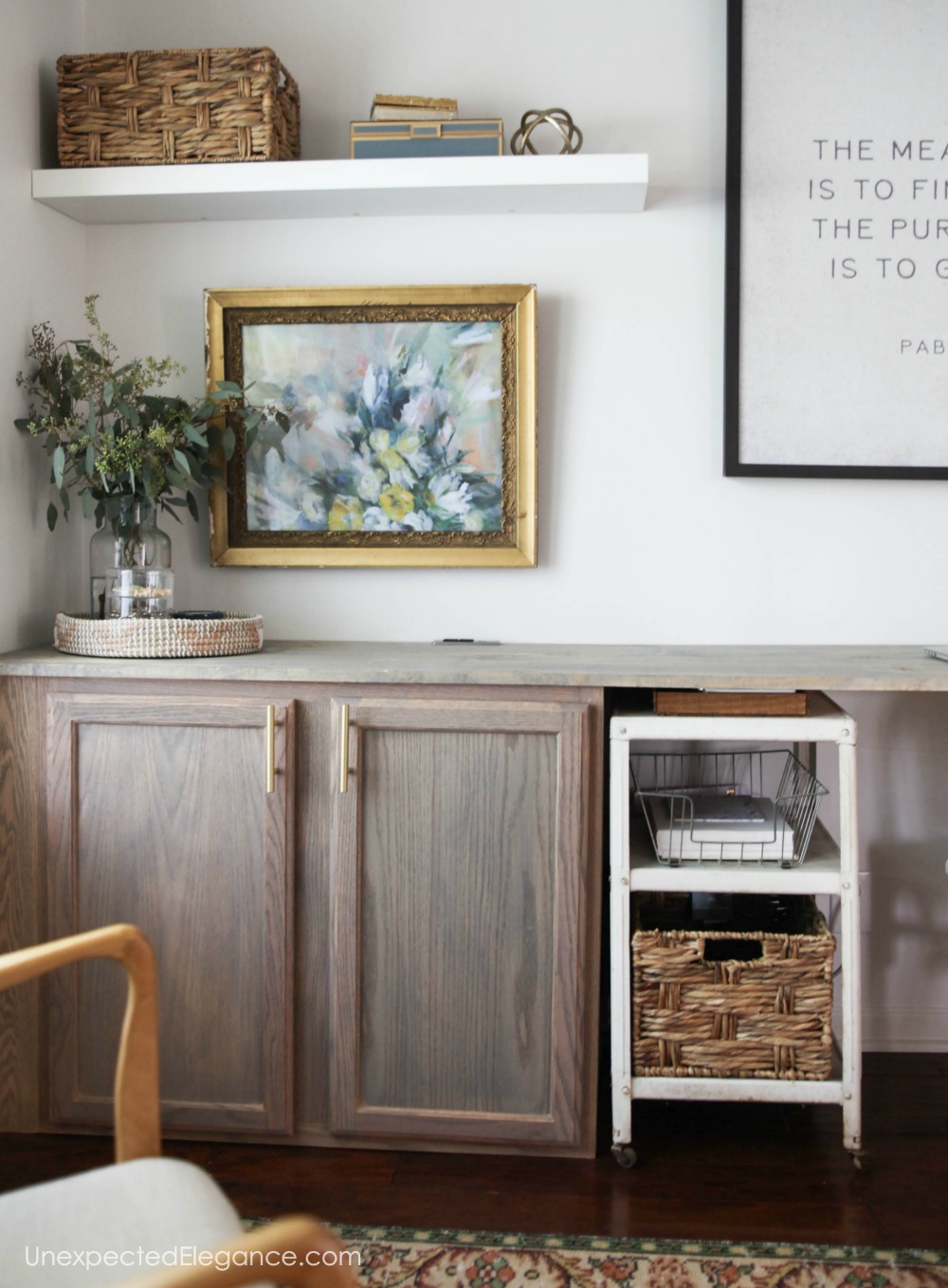 Most of the accessories and artwork were things that I already had in other areas of the house. Which means I will have some holes to fill in other rooms, but I saved a ton of $$ on this room! 😉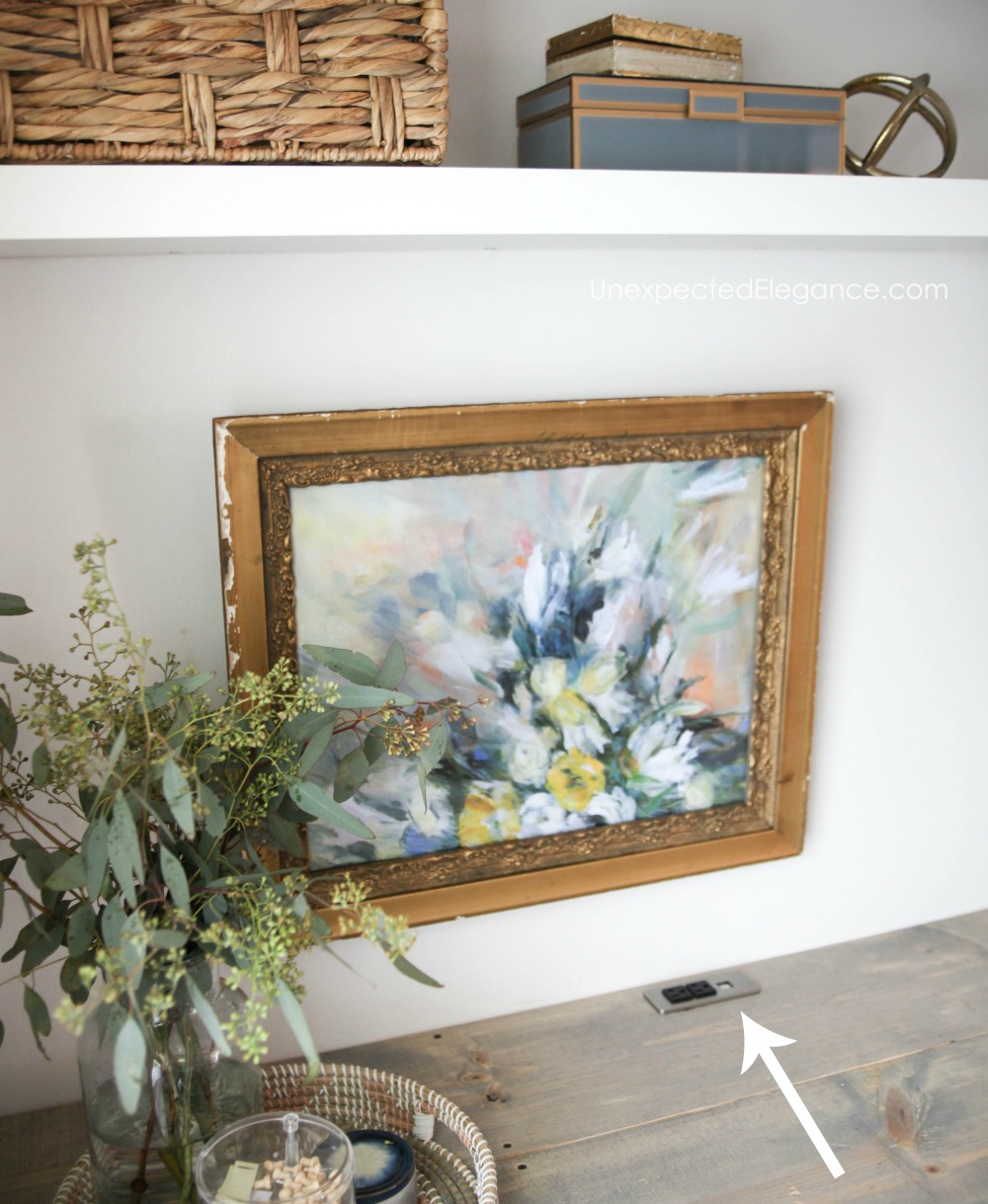 I love this build-in outlet that I added to the top of the desk. It was super easy to install, and now I don't have to crawl under my desk to plug in things!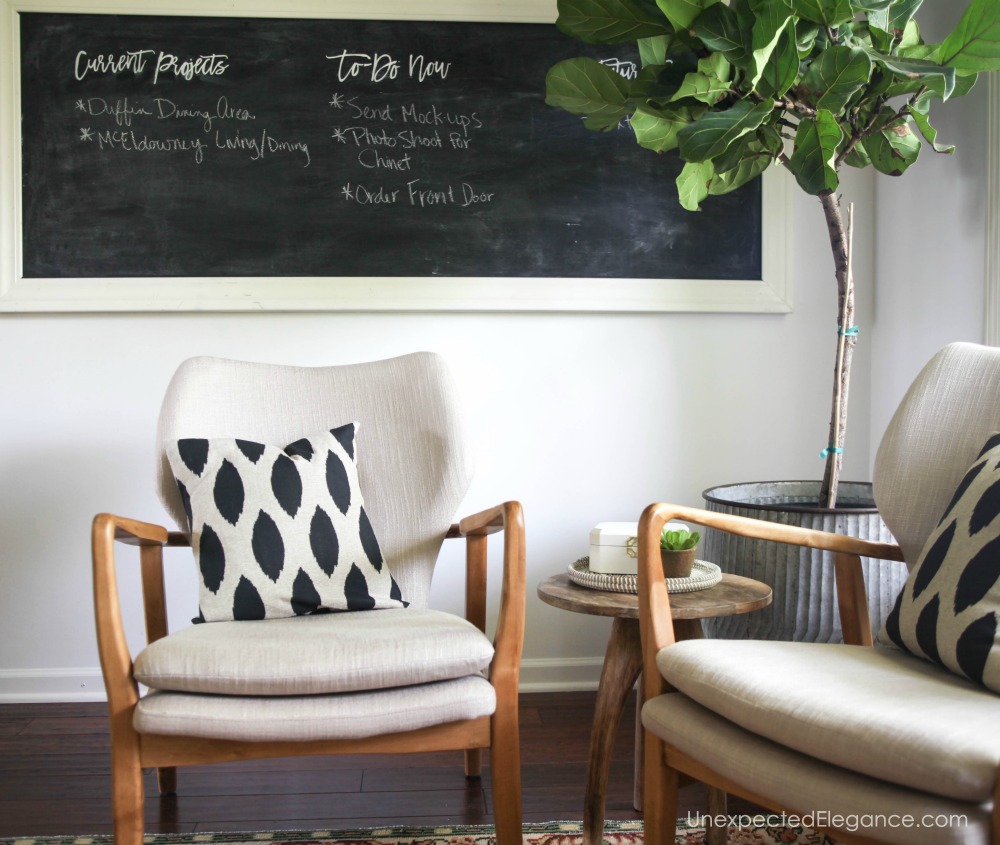 The large chalkboard was leftover from my old office. You can find the tutorial HERE.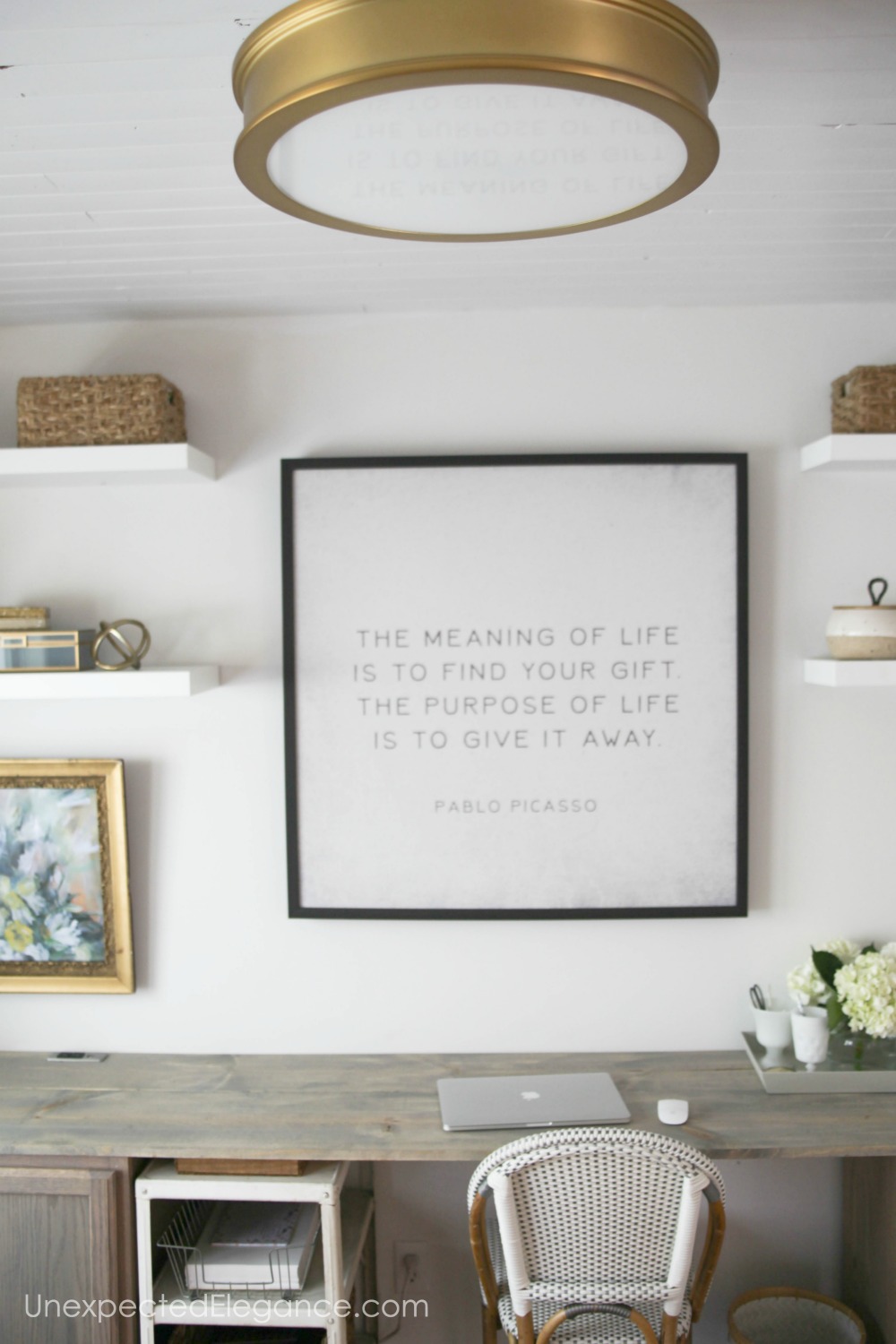 If you can't tell, I love to use trays. They add some dimension to a space, but the best part is that they corral clutter!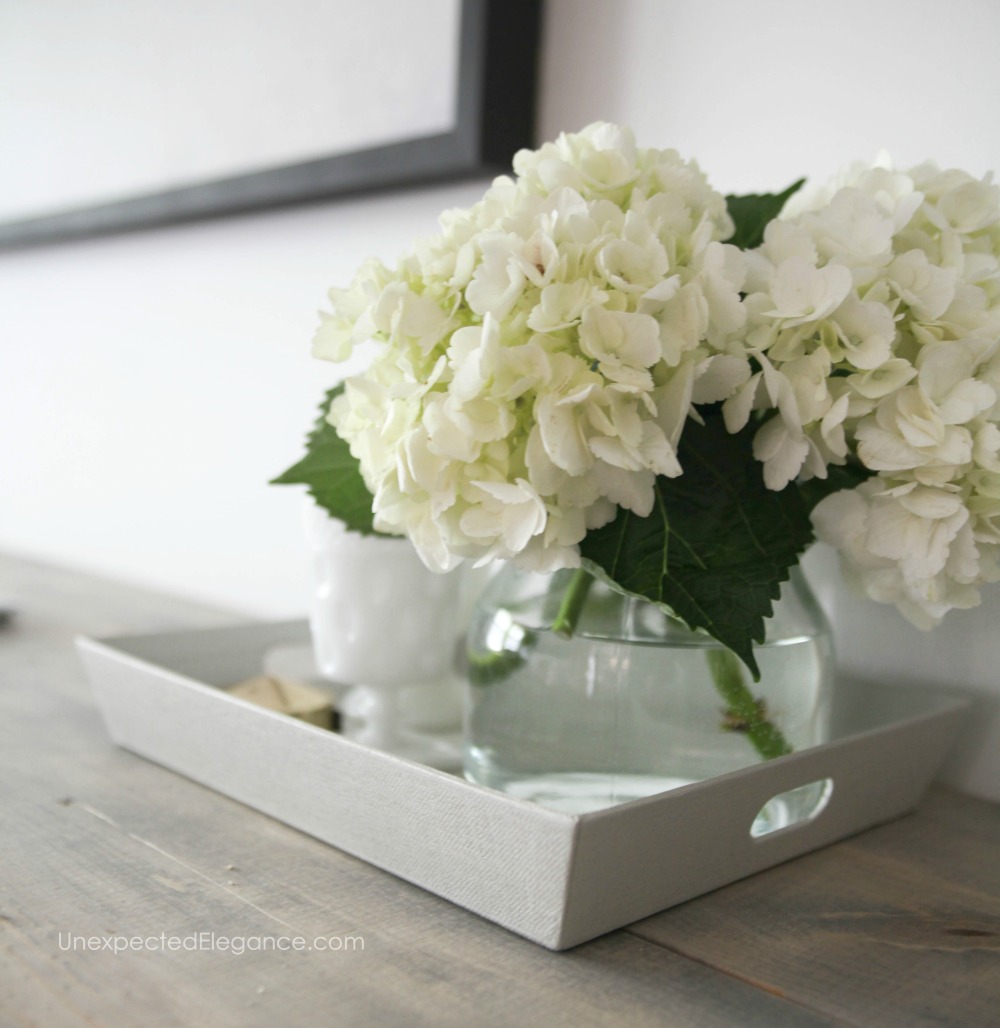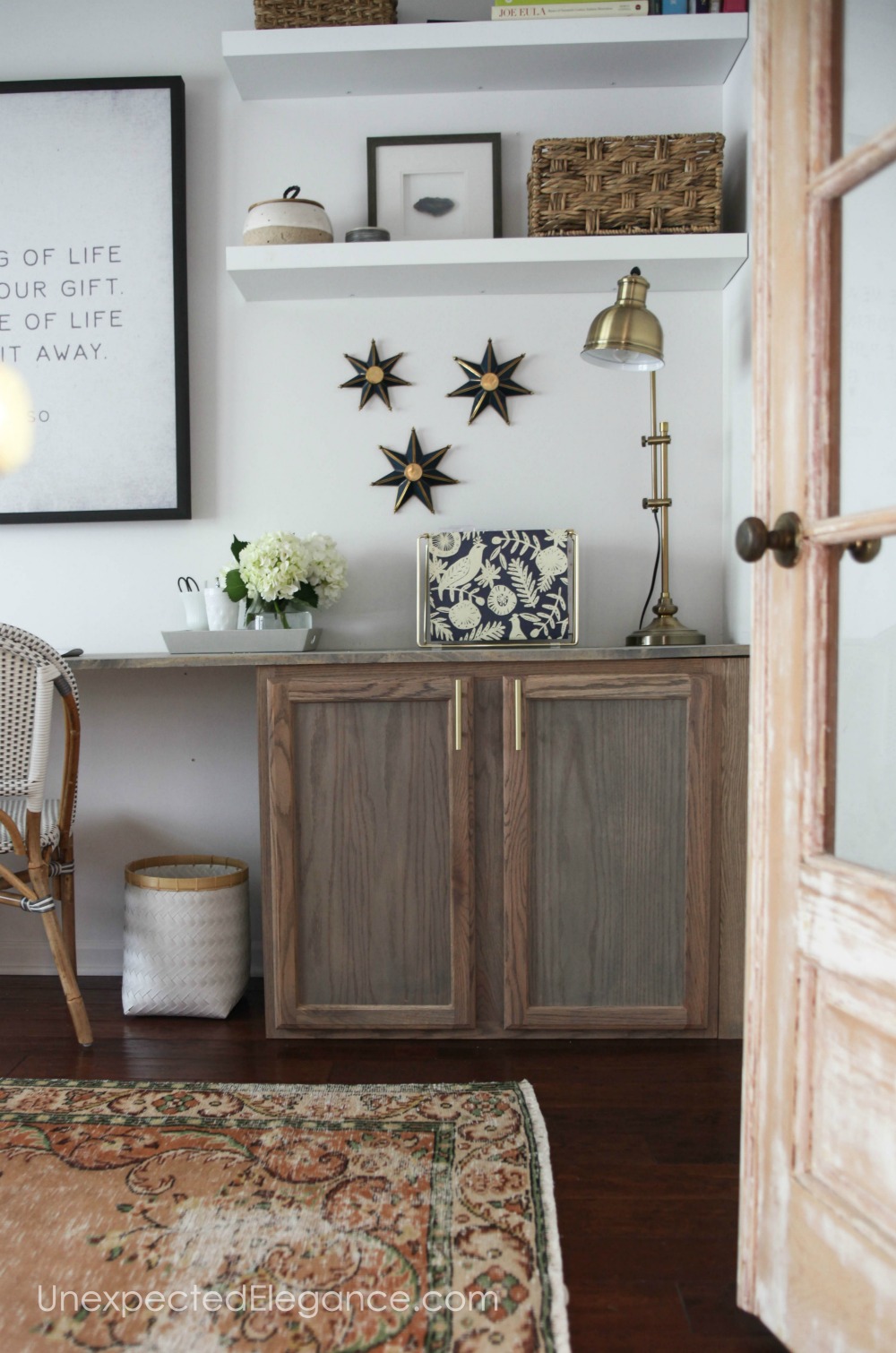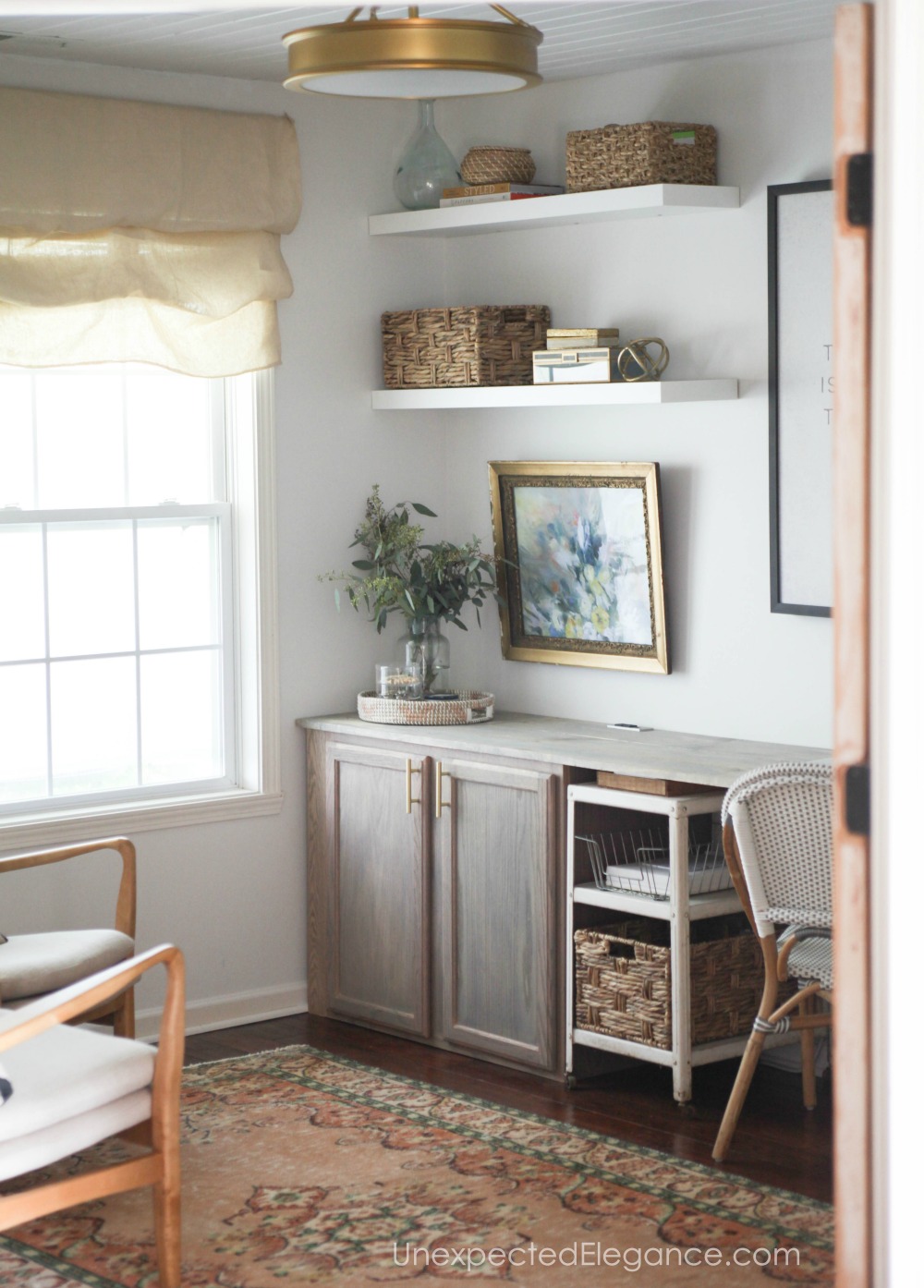 Be sure to check out all the other One Room Challenge Makeovers. There are some REALLY good ones!!