This week we have finally started to see the "fruits" of our labor! The garden is coming along and we've even been able to plant some things. WooHOOO!
If you missed the first two weeks, you can find them here. ↓ (Week 1 has the design plan for the entire backyard.)
Last week I mentioned that we added the sod to the bottoms of the raised beds. I thought it would be easier if we built the beds in stages so that we could fill in the dirt easier.
Honestly, I don't know if it made a difference…and it was much harder to get the top pieces of the wood square once there was soil in the bottom. (HINDSIGHT!)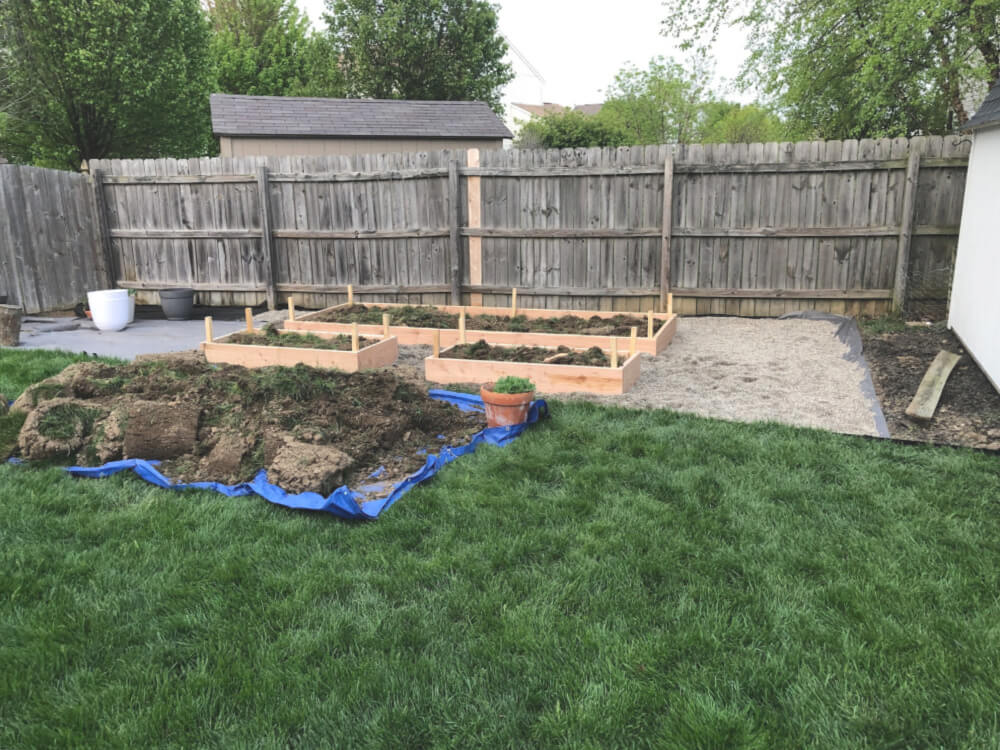 We ended up adding two smaller beds to the left, but I didn't snap a shot of those, so that will have to be a surprise for another post. 😉
Once the bottoms were complete, we filled in around them with pea gravel. (It has been raining non-stop here in Indiana and we didn't want a mud pit for the dogs to play in every day!)
With the bottoms full, we add the tops of the beds and had topsoil delivered. I made a huge mistake in calculating how much we needed and ended up with about half of this pile left over.↓
Thankfully a neighbor took what was left- a pricey mistake on my part, but I was glad to get rid of it so quickly!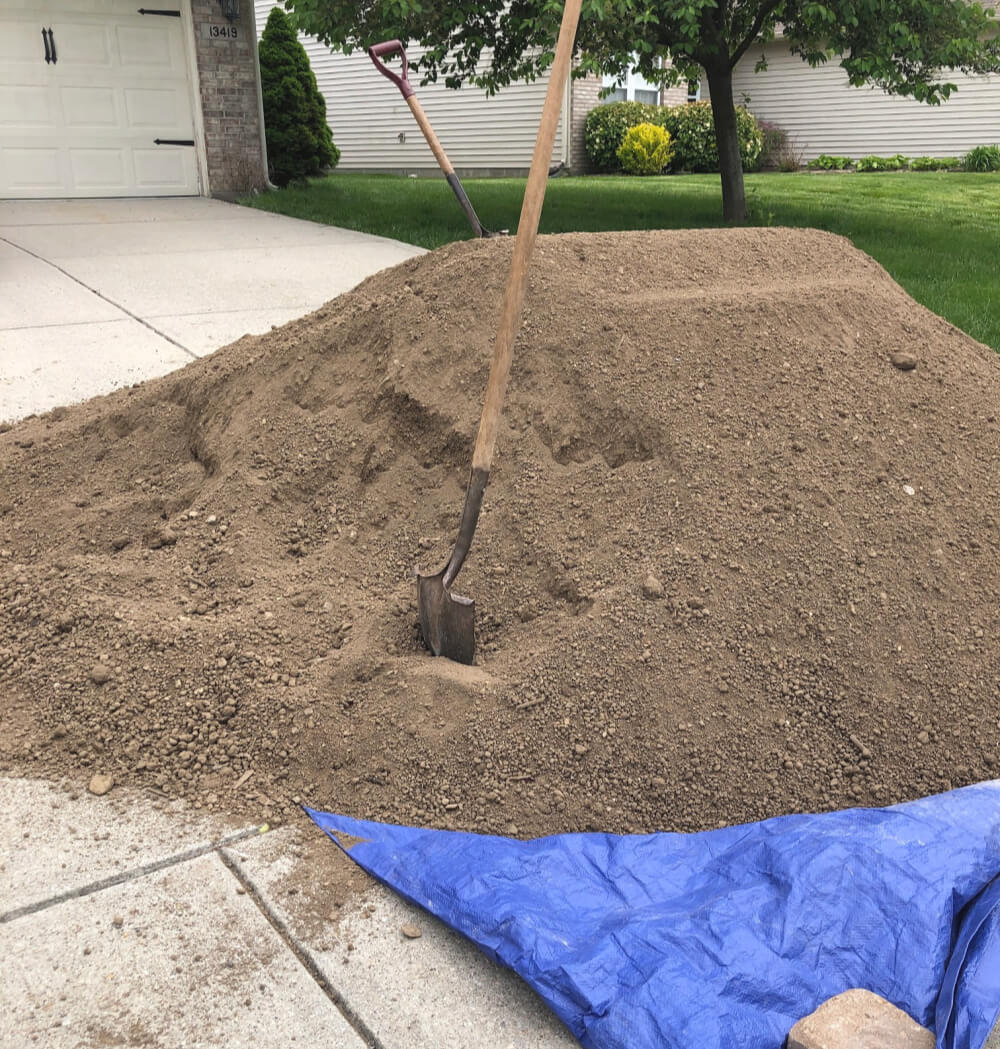 As we added in the dirt we added amendments to the soil. We layered in:
Sand
Compost (we used mushroom)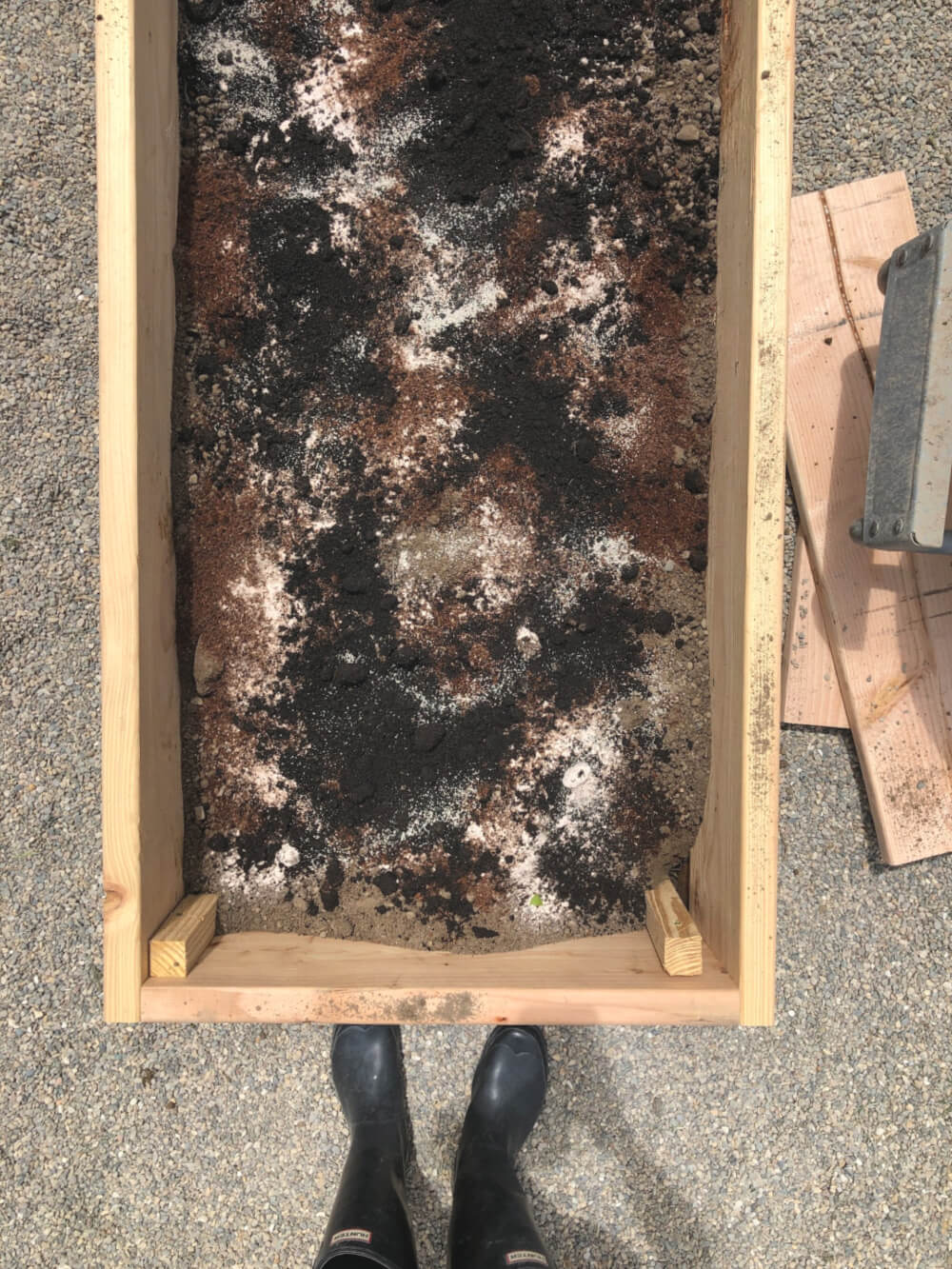 We have very dense, clay soil here so I'm hoping this will help with growing! Let me just say…I've never had a green thumb. I'm learning as I go and I'm sure I'll make a ton of mistakes. This first year is more of an experiment.
All the rain we've gotten has made it so hard to plant in the ground. My daughter and I have been moving the potted plants in and out of the garage for weeks, but we finally had SUN the end of the week!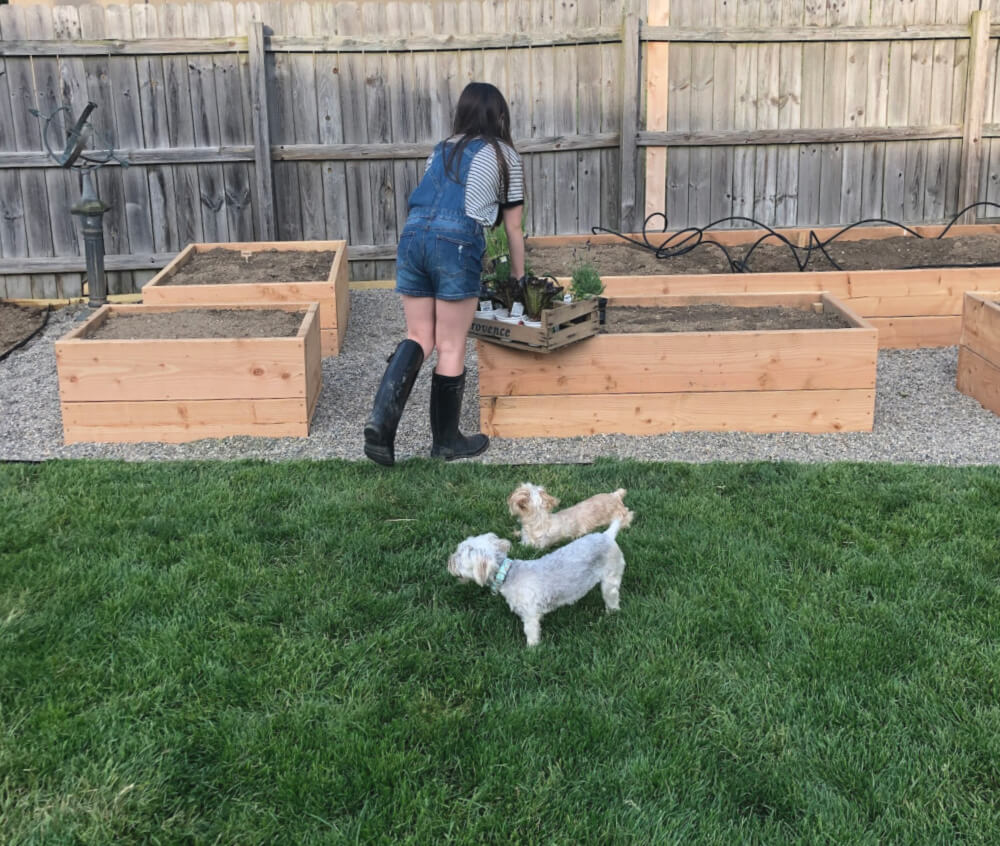 We got the majority planted and are just waiting on our Subpod to finish the large bed.
Our herbs are looking pretty good and we've already been clipping off for meals.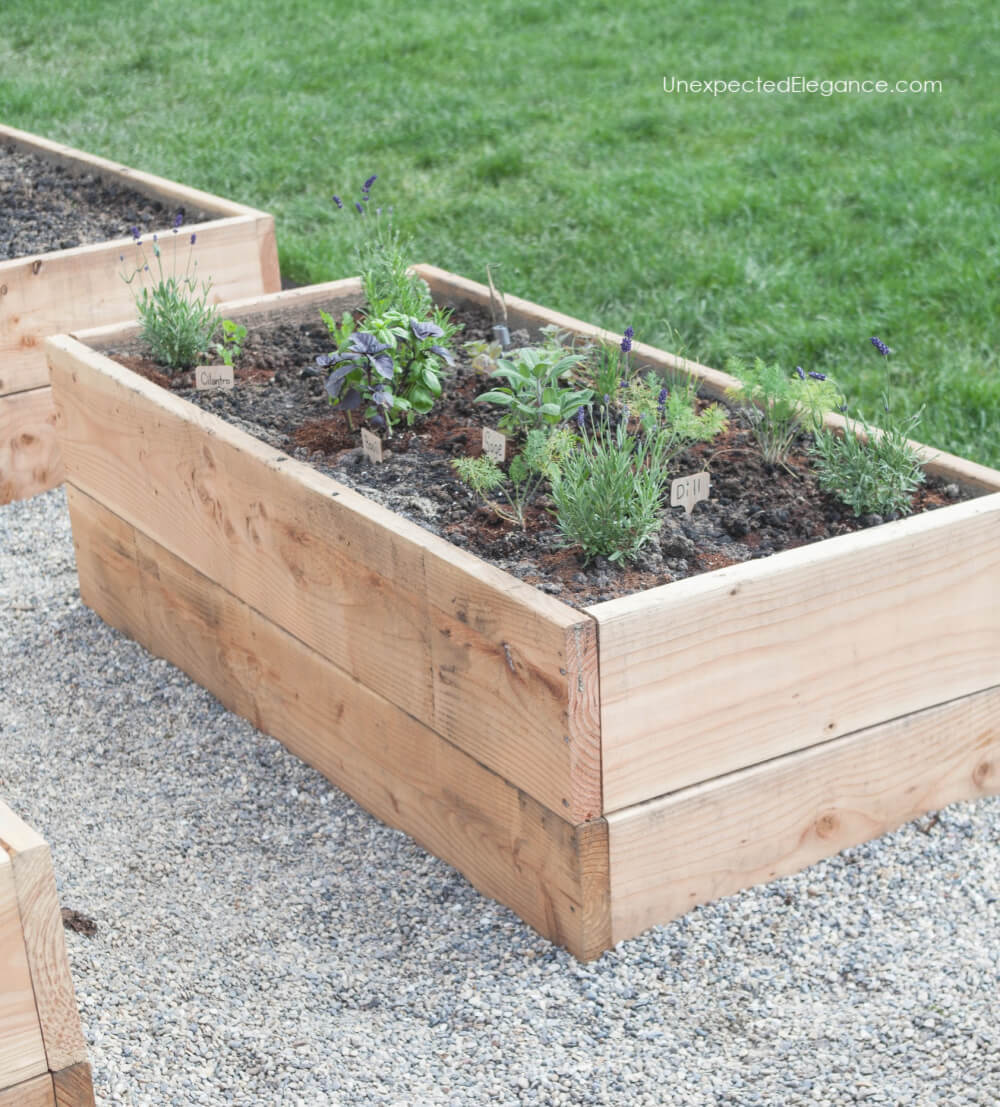 Here's a sneak peek of the progress…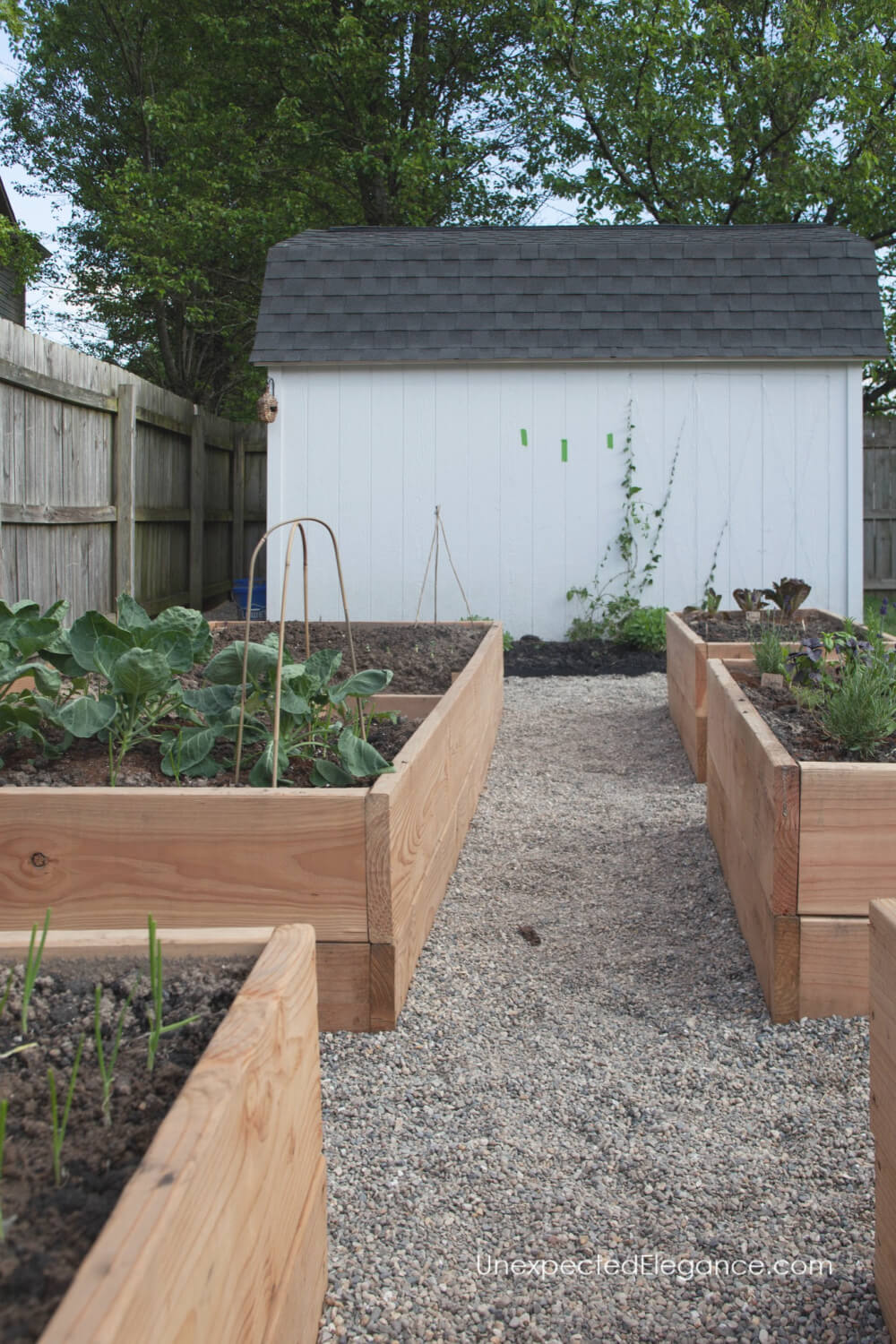 The tape on the shed is for the window placement and I've started making the trellis for the vines.
Find the following weeks here:
WEEK 1 | WEEK 2 | WEEK 3 | WEEK 4 | WEEK 5&6 | WEEK 7 | WEEK 8
You can always follow along in my Instagram stories for up-to-date progress and be sure to check out all the other amazing rooms: HERE.