It's week 7 of the One Room Challenge and the last one before the reveal of my backyard. (I was out of town most of this week so I am a little behind, but I'll get it done…hopefully!)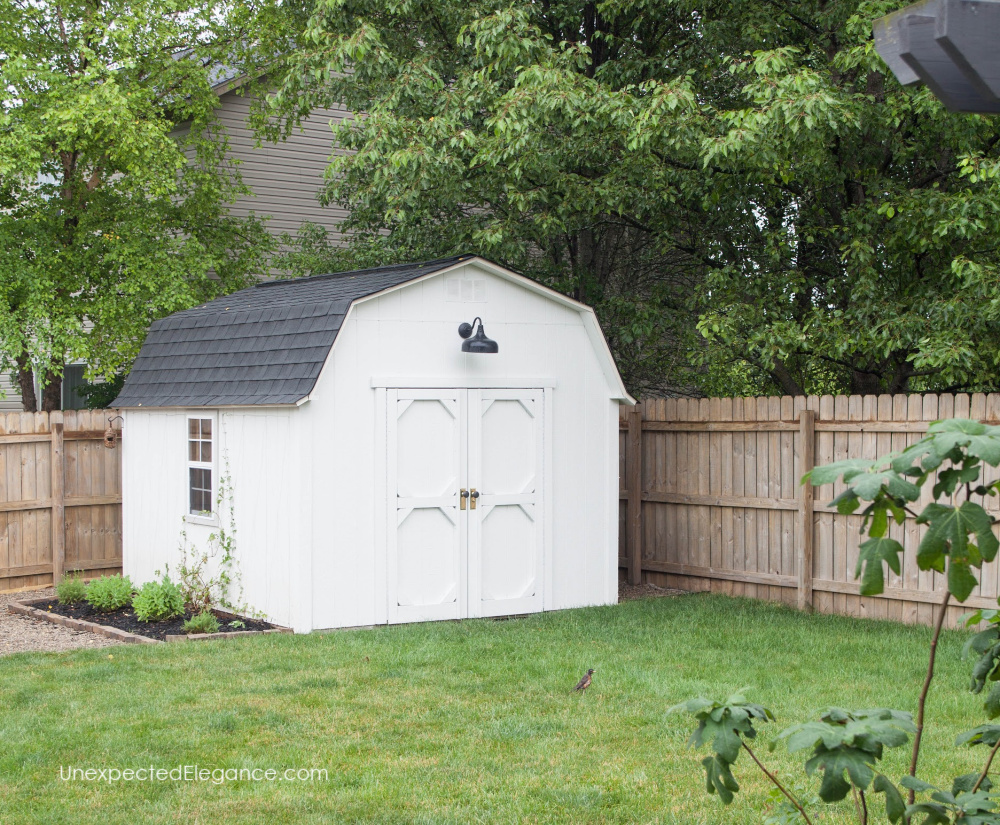 My shed needed a makeover, so that was the focus. (I had started on it several weeks ago but finally finished up the outside and most of the inside.)
If you missed any of the first weeks, you can find them here:
WEEK 1 | WEEK 2 | WEEK 3 | WEEK 4 | WEEK 5&6 | 
Here's the before: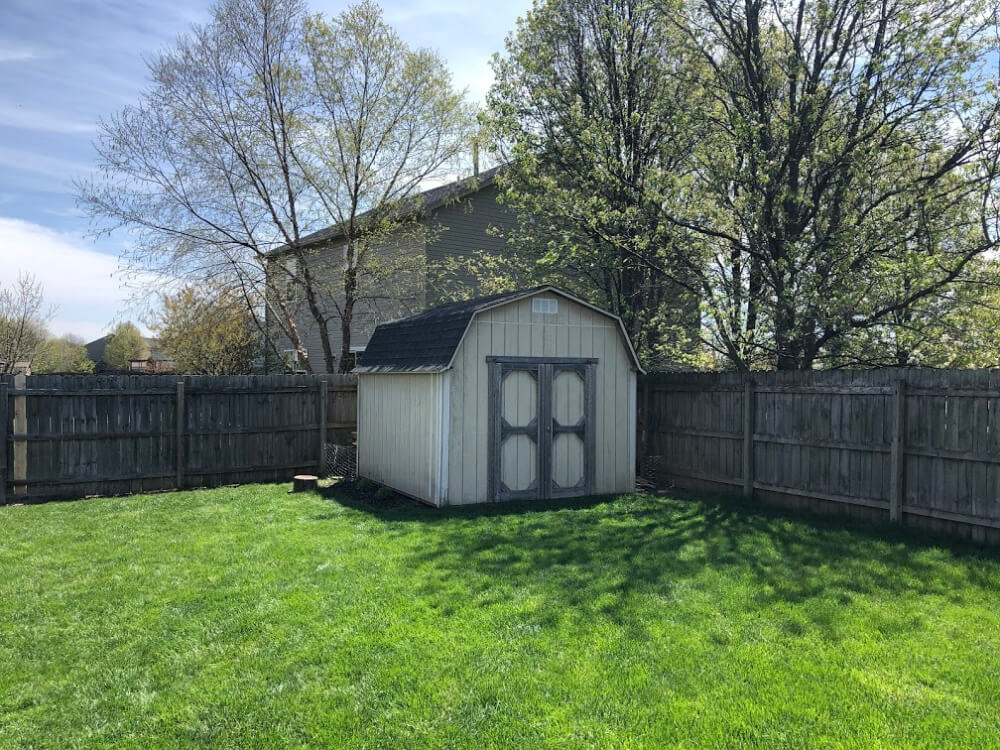 I painted the outside a grayish-white.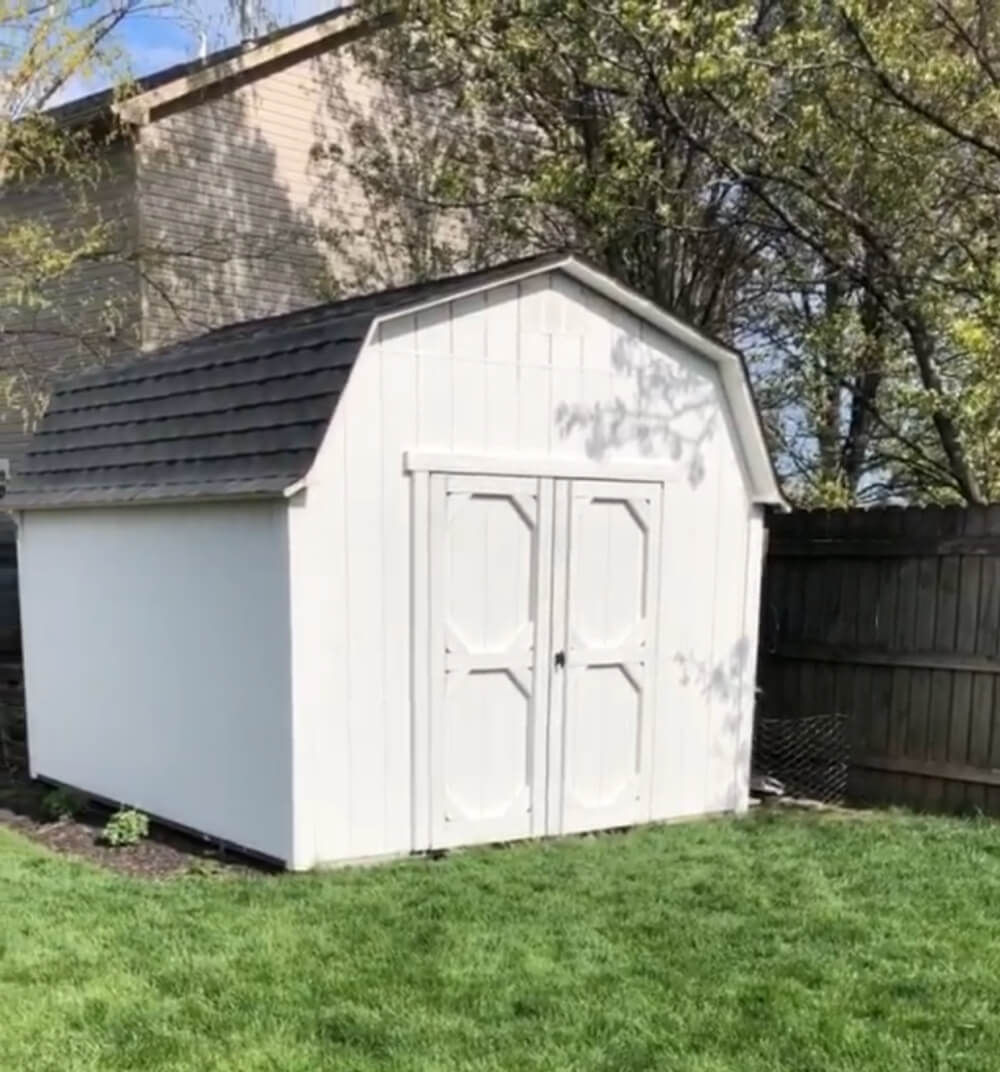 And sprayed the inside white… I used a Wagner Control Pro 130 and it made painting it incredibly easy and FAST!
I just used a white primer because the only purpose was to brighten the dark interior. The wood soaked up the paint, so it took 2+ gallons for this 12 X 12 space.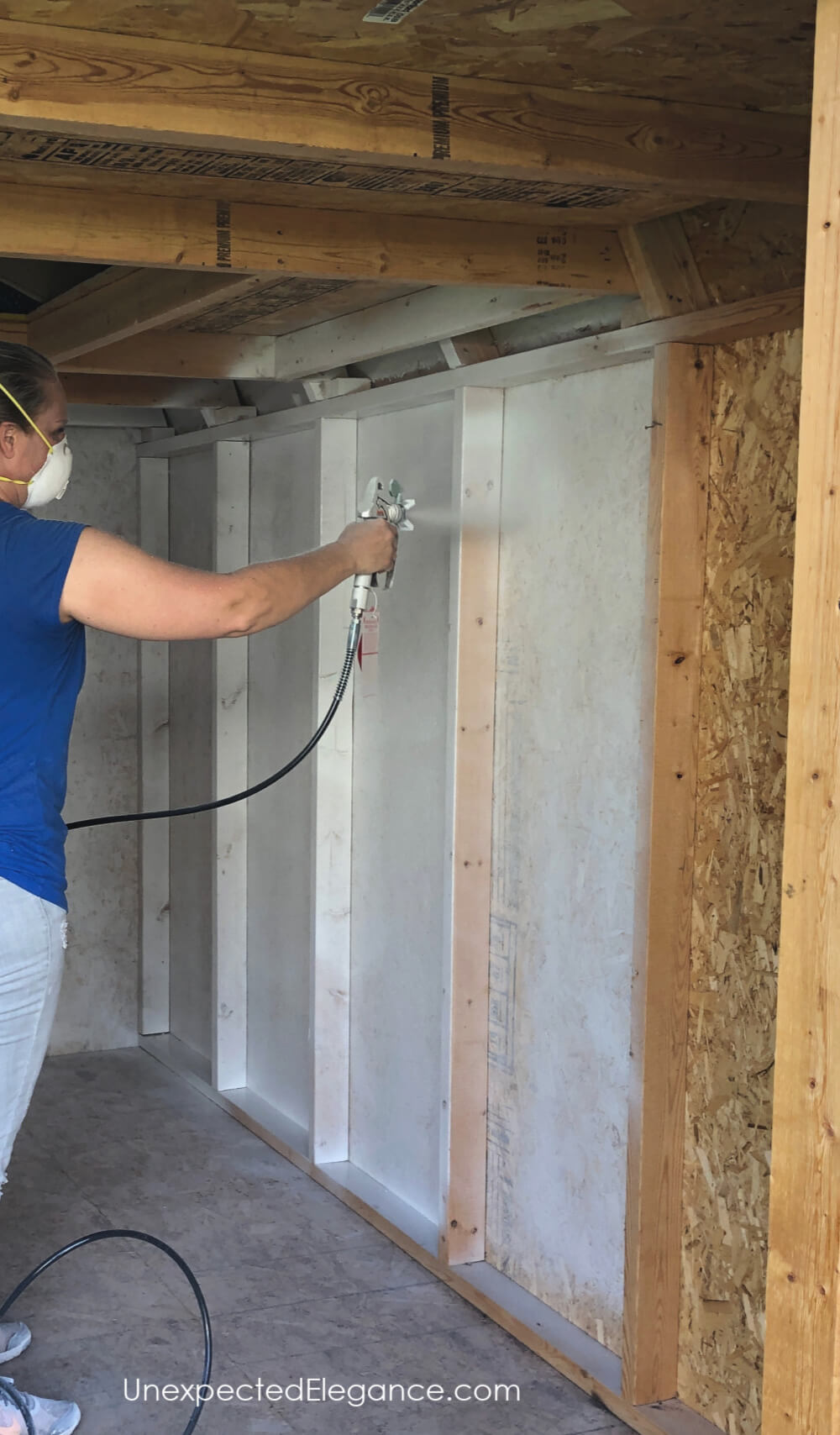 Next, I framed out the side next to the garden for a window. I had never installed a window so I watched a few YouTube videos, and it was much easier than I anticipated.
You can see where I removed the center of the stud and framed the dimensions of the window.
This simple change made a huge difference on the inside of the shed! It was SO dark and gloomy but now with the white paint and window, it's bright.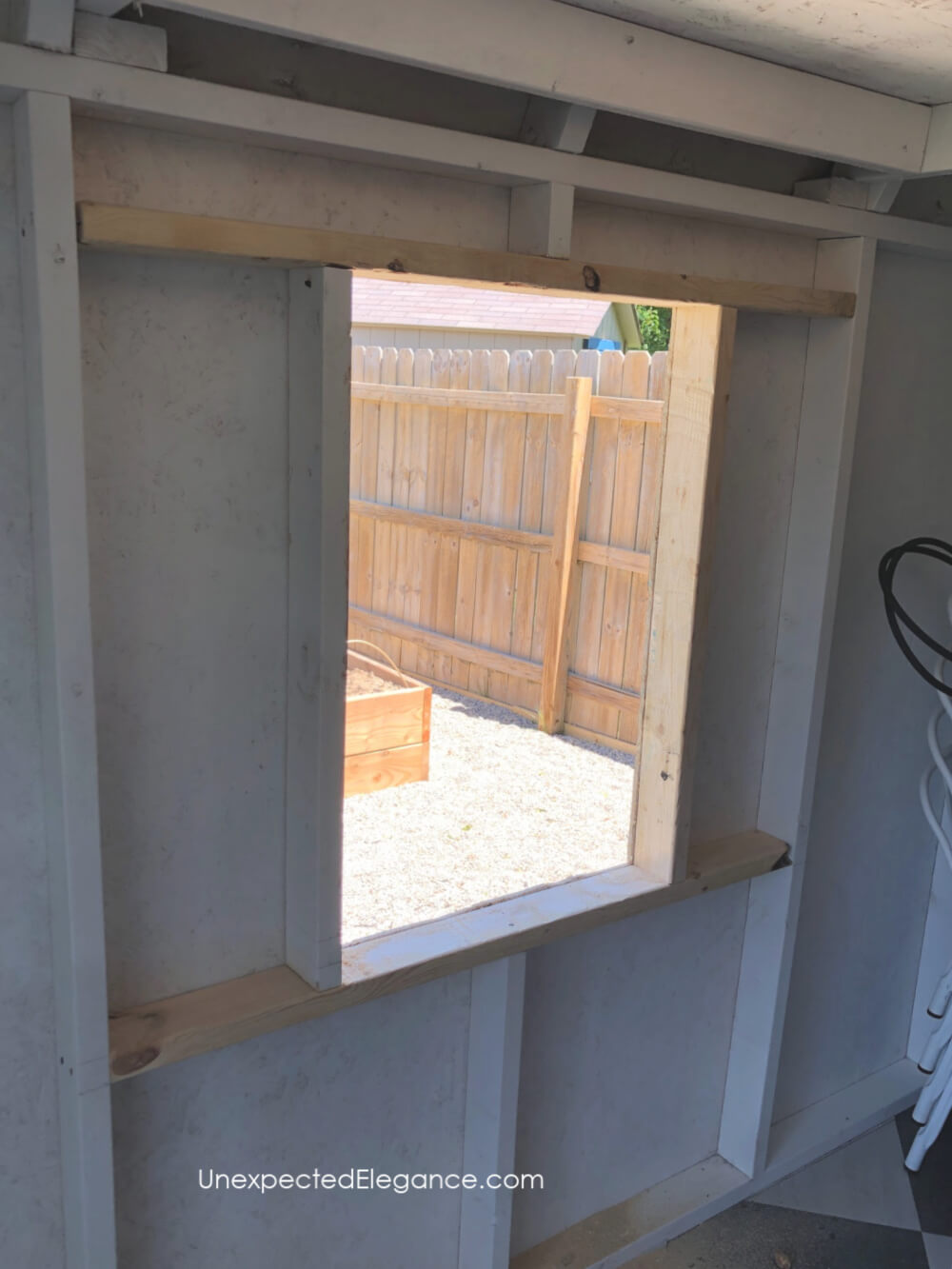 I finished up the wire "x's" to trellis the vines up the side, but it will take a while before they cover the side completely.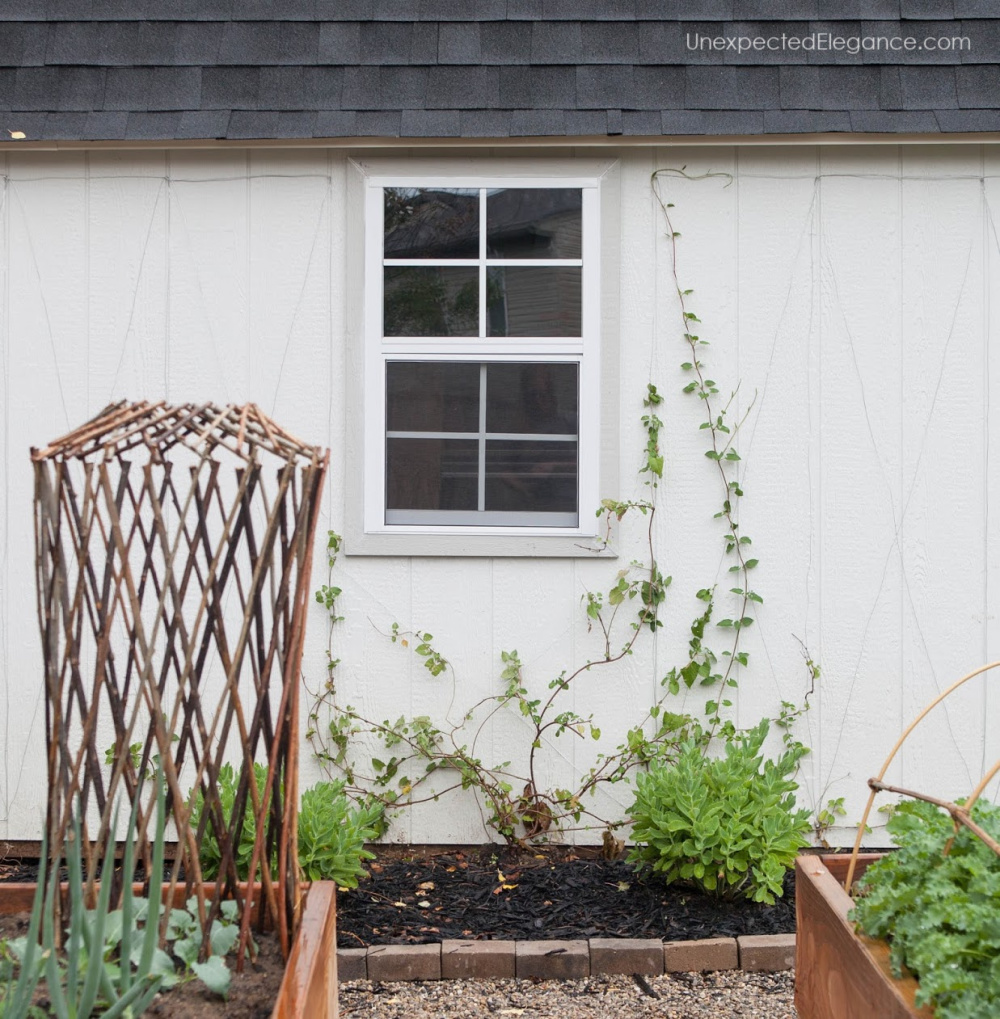 I also changed out the latch on the door. This was a DIY project that I'll share in a couple of weeks.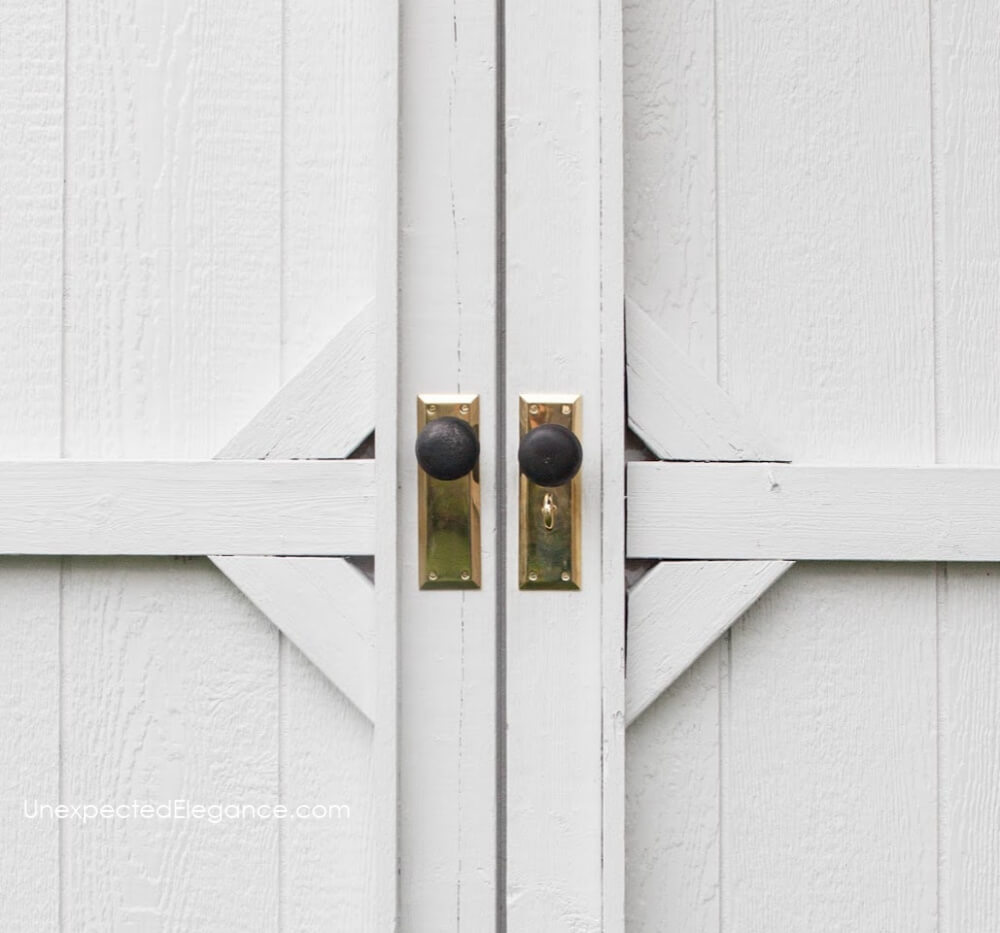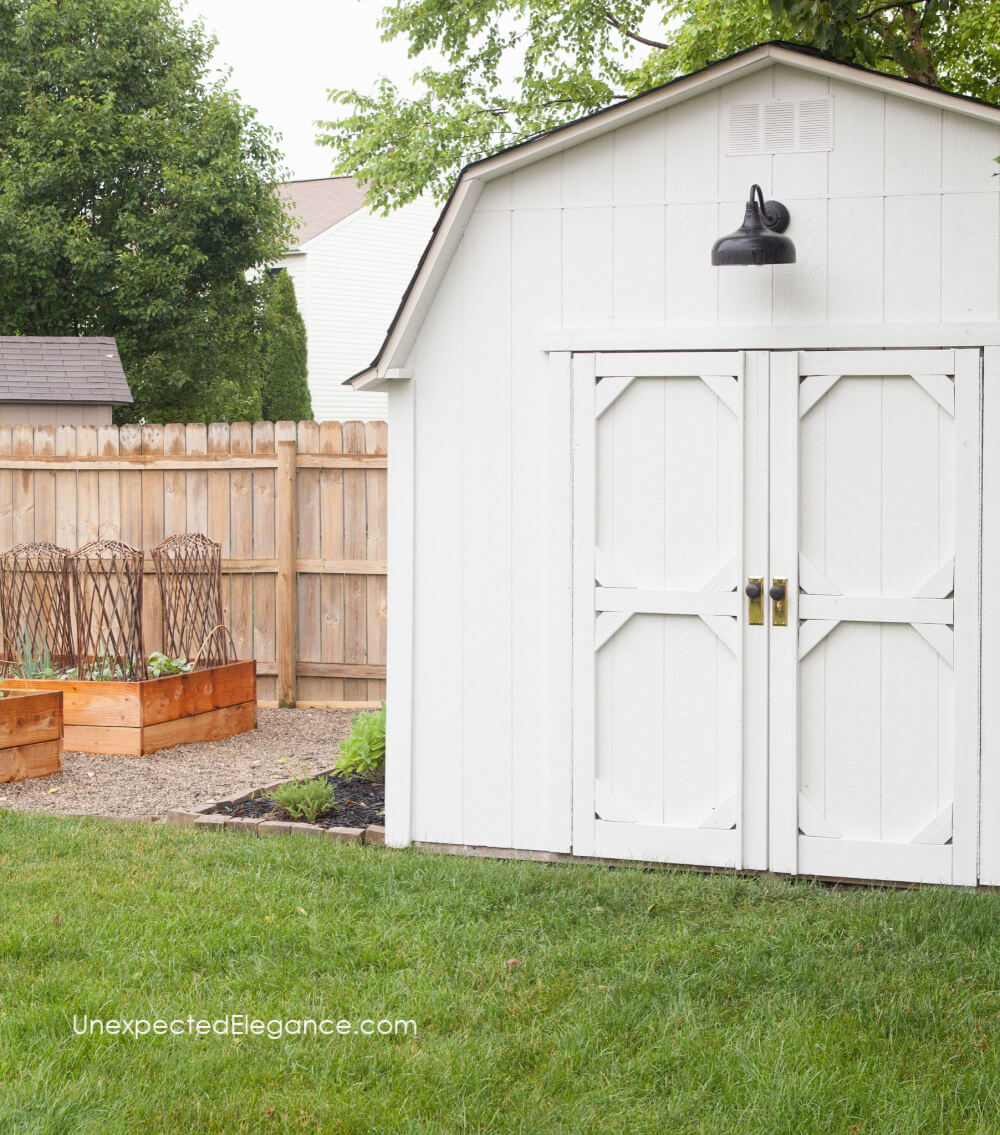 There's no electricity but I wanted to add a light fixture to the front. (I used a double light socket with two battery light pucks.)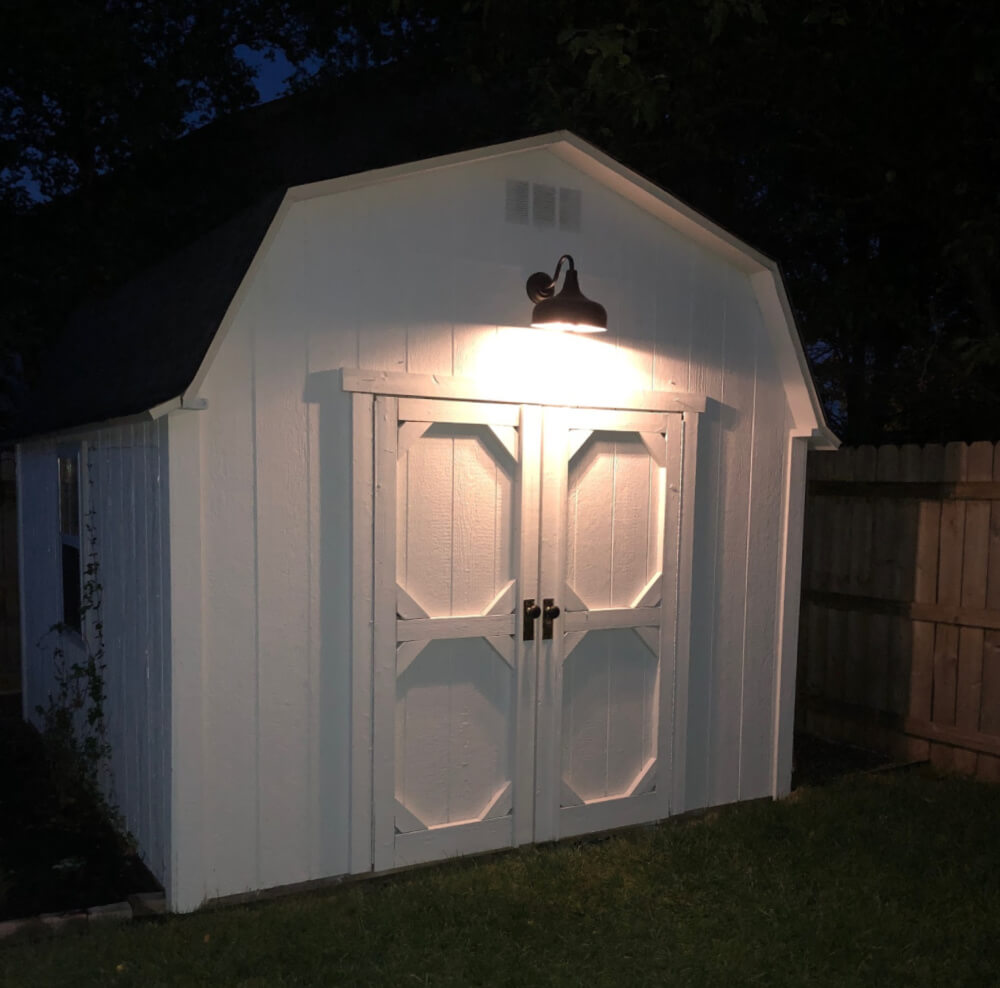 The inside still needs some work, but that might have to wait until after the reveal.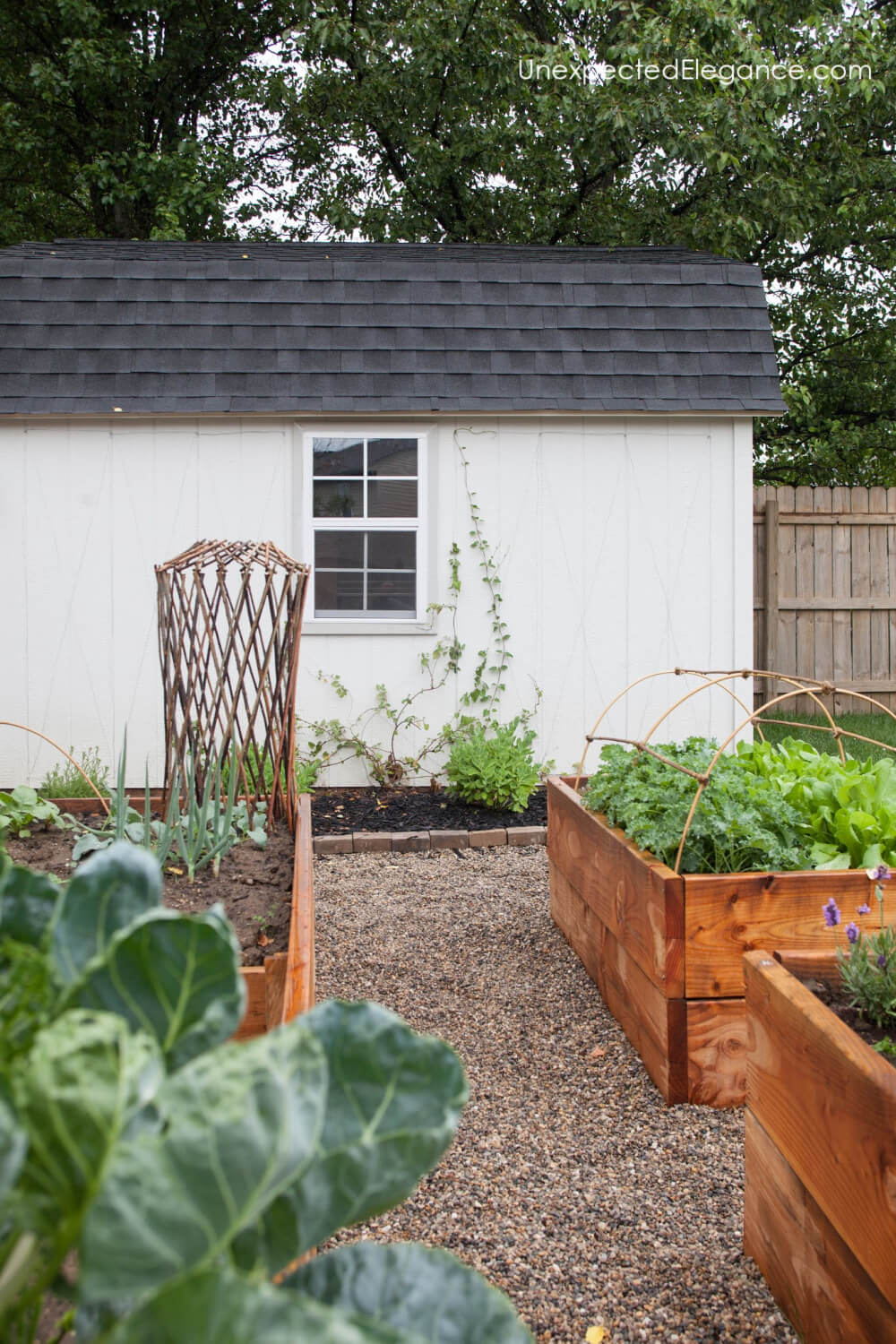 I'm crossing my fingers that all the projects I still have on my list will get finished by next week, but regardless, I am loving our backyard. We spend so much time here already!
You can find the following week here: REVEAL|WEEK 8
Be sure to go check out all the other amazing spaces HERE.