This backyard, before and after, makeover is so budget-friendly and made a huge difference in how we use this space.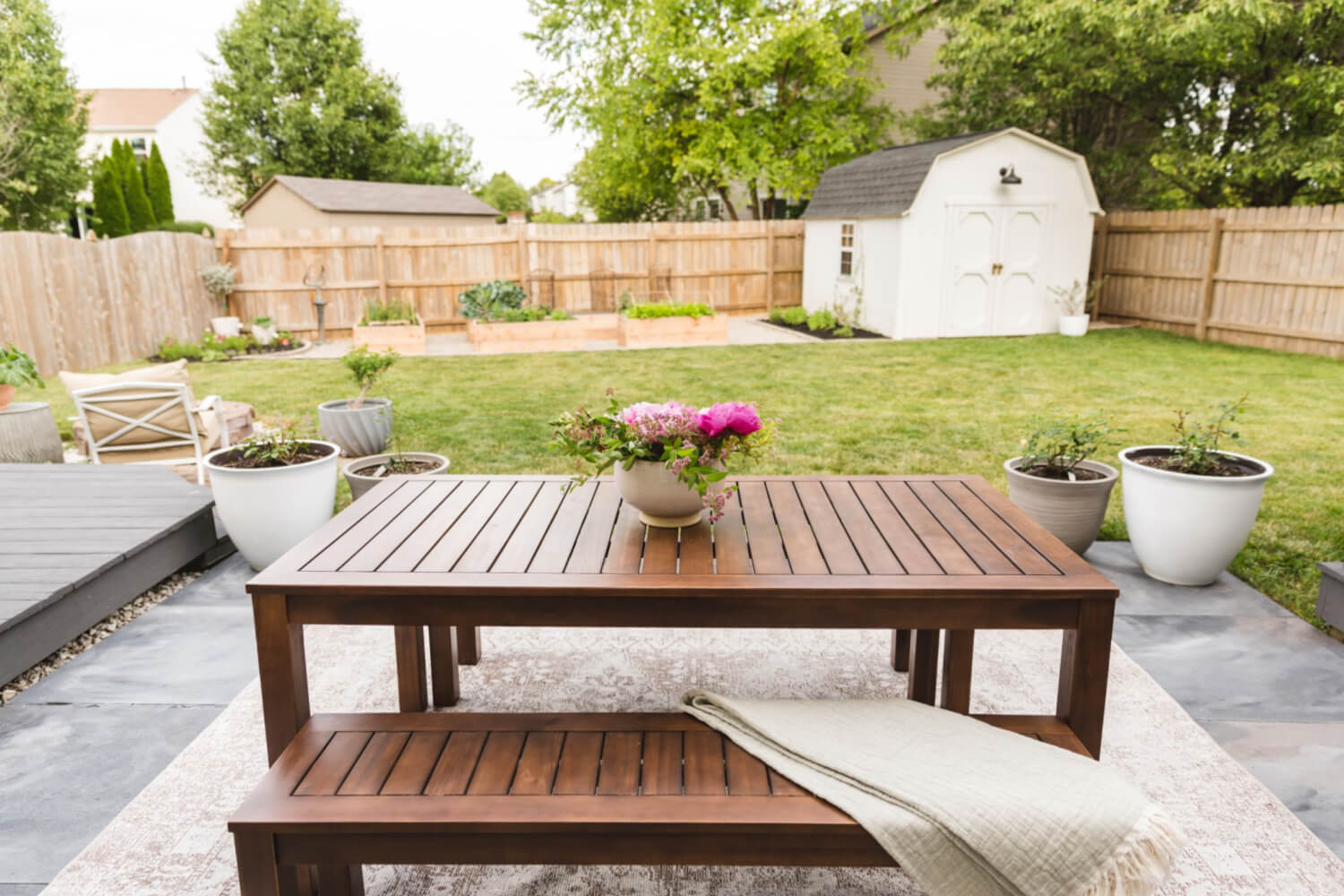 Well, that's a wrap on another One Room Challenge. However, this is one area of our home that will never truly be finished…it is a garden after all!
If you missed any of the other weeks, you can find them here:
WEEK 1 | WEEK 2 | WEEK 3 | WEEK 4 | WEEK 5&6 | WEEK 7
No "room" reveal is quite as good without a dramatic BEFORE. So, if you've forgotten what this project looked like two months ago you can see it below. ↓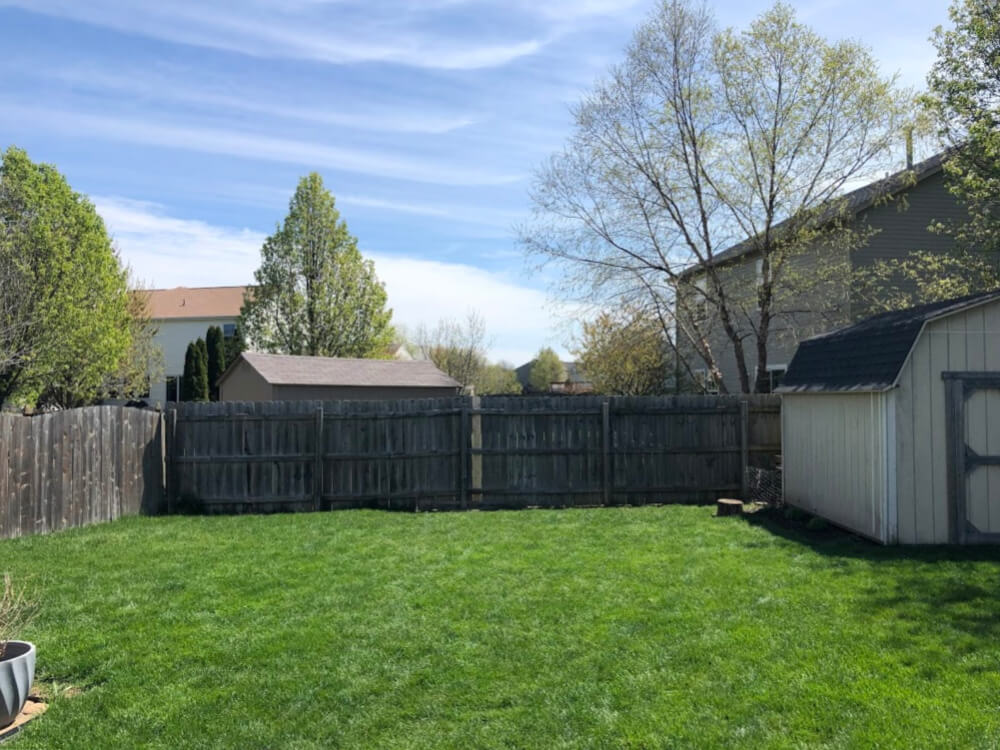 This patio and deck area↓ by the house needed serious attention. The decks required some maintenance and the concrete was cracked…not mention, UGLY.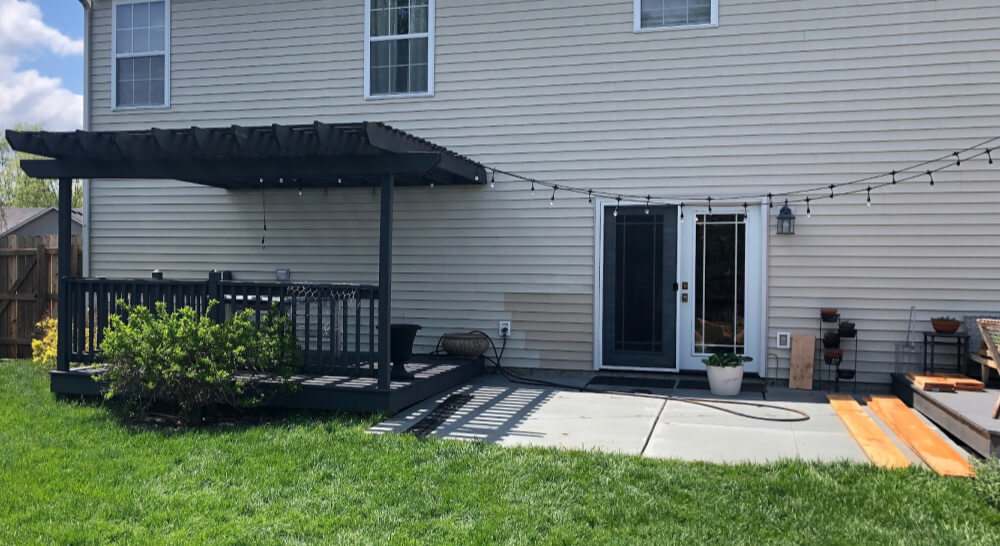 This project was one of the hardest EVER to source materials. As we all know, this pandemic has caused things to be out of stock or have extremely long ship times.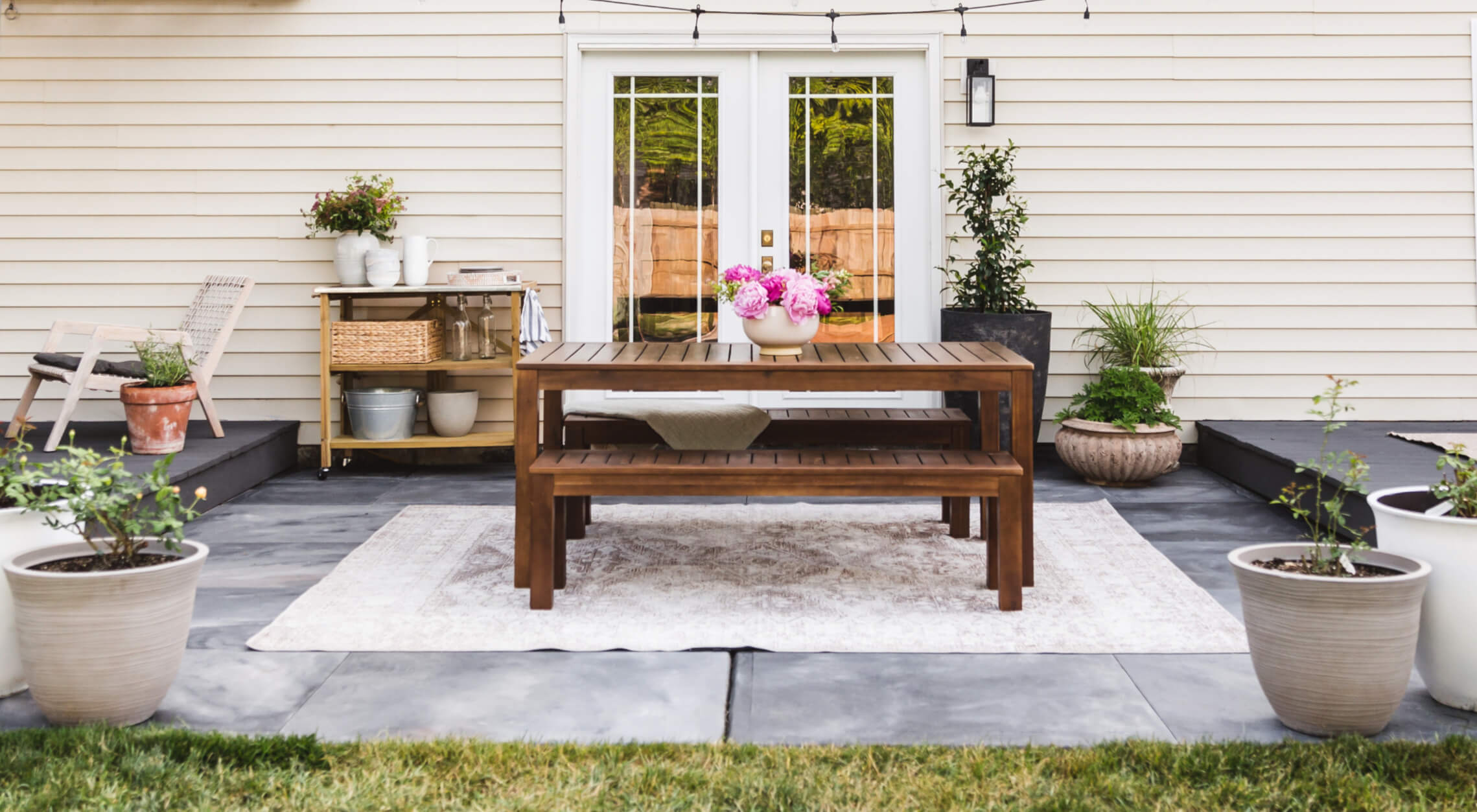 I had to work with what I had or could get. (The other problem with choosing an outdoor space is the fact that EVERYONE is working outside right now….because what else is there to do?! 😅)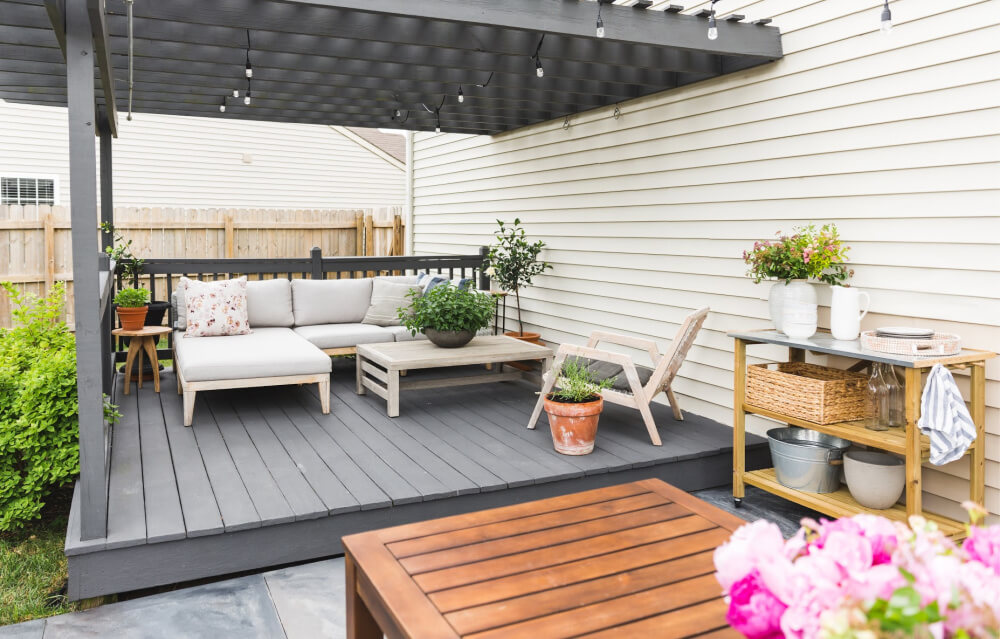 Our new table has been awesome. It's amazing what a new perspective can do!
We moved the table from under the pergola onto the concrete outside the kitchen and just those few feet closer made a huge difference.
LOCATION, LOCATION…it's not just for real estate!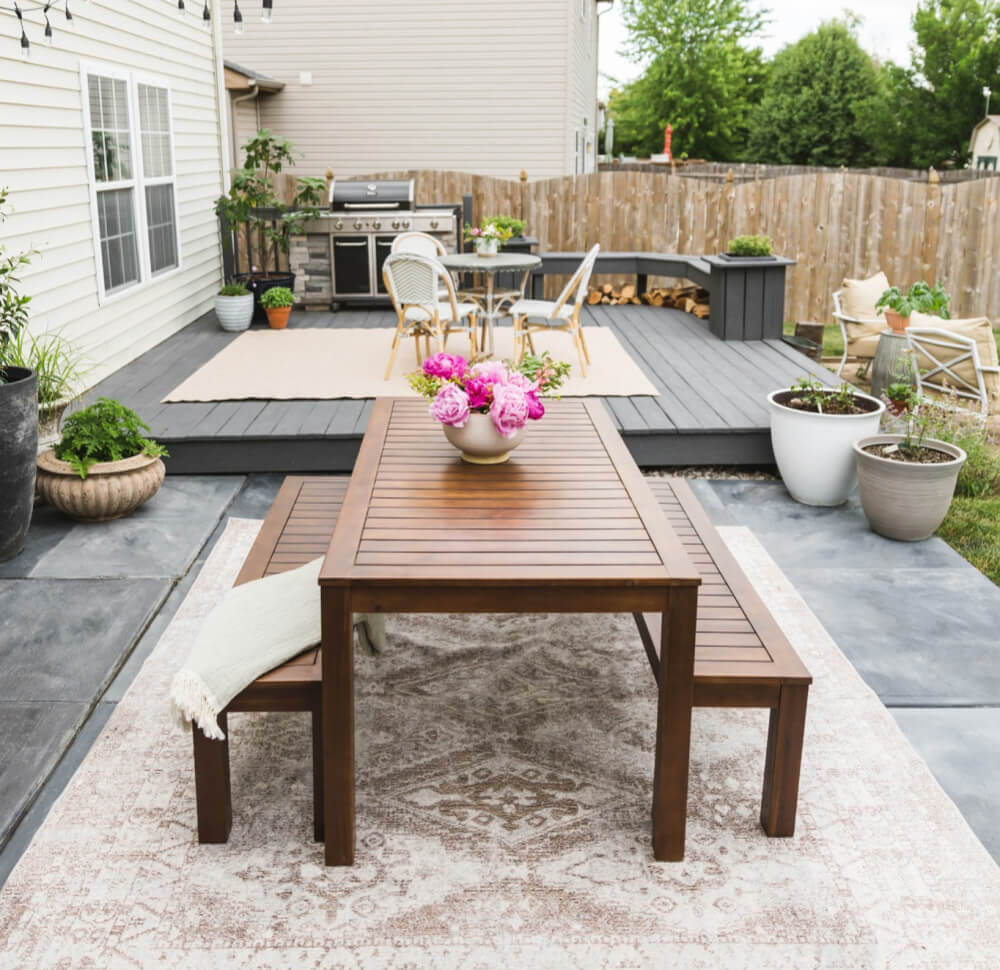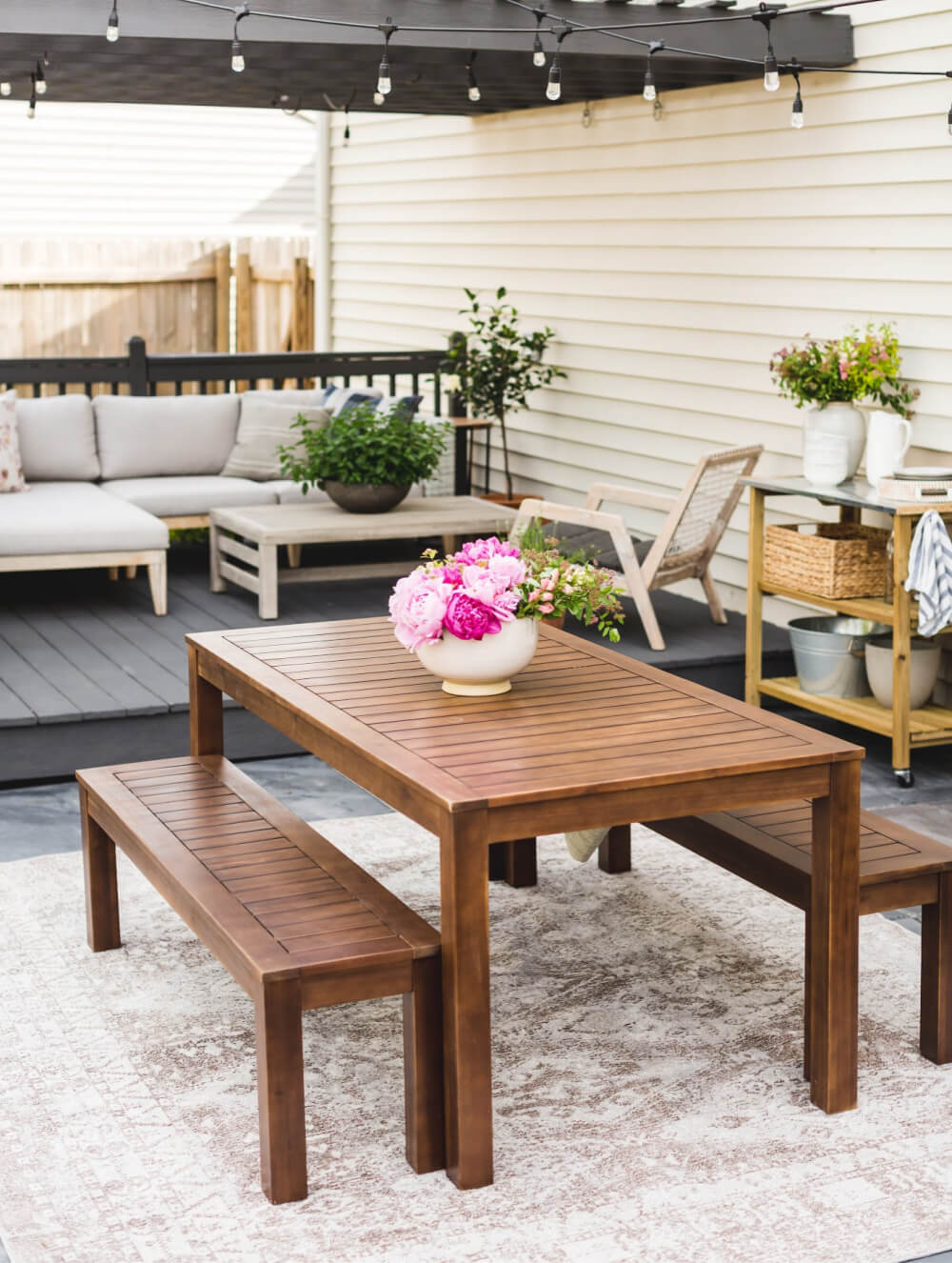 The real reason this whole project started was to create a kitchen garden.
My daughter wanted a Subpod to compost our food waste. (She was just expecting one raised garden bed, but if you know me, I tend to bigger. 😬)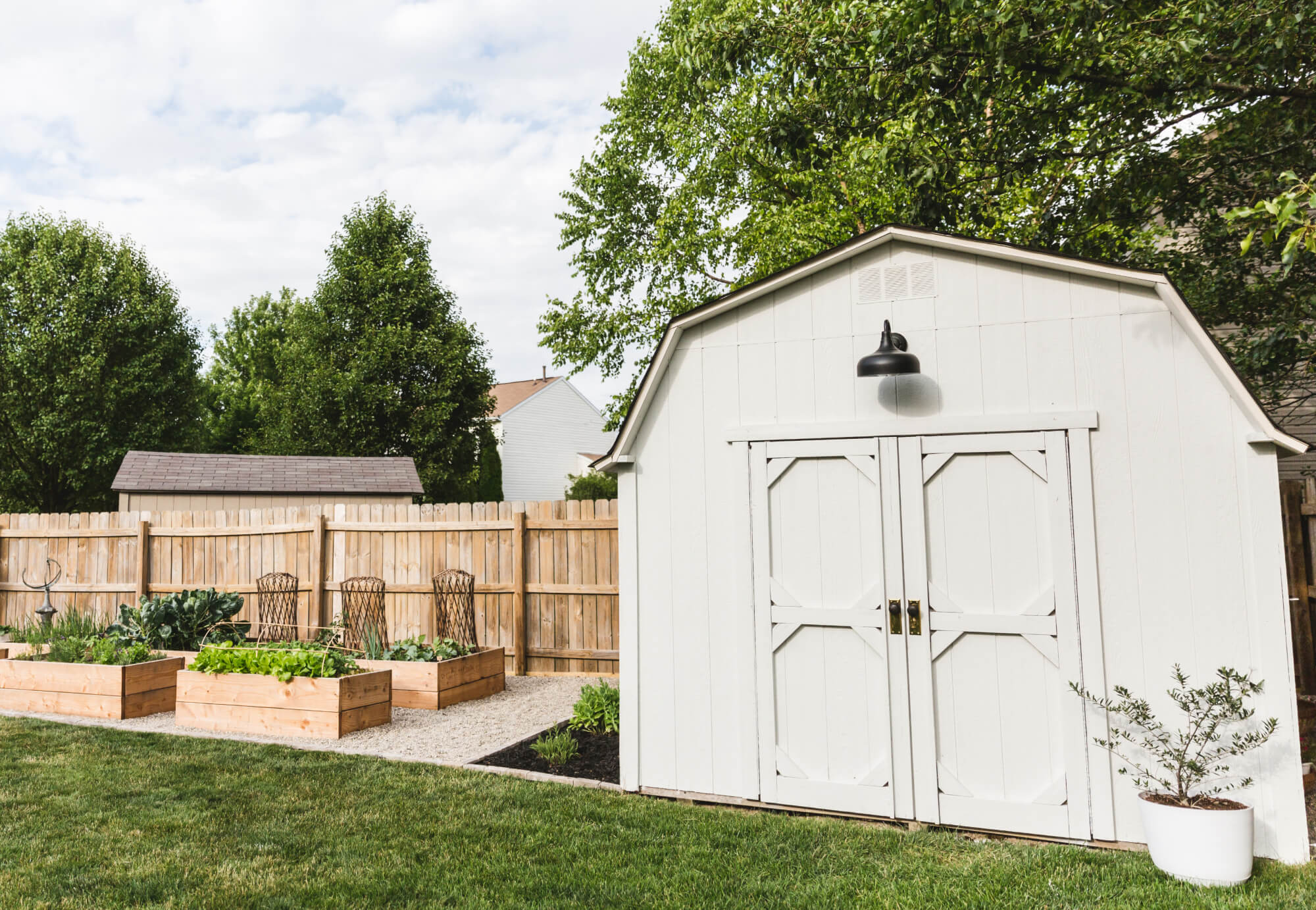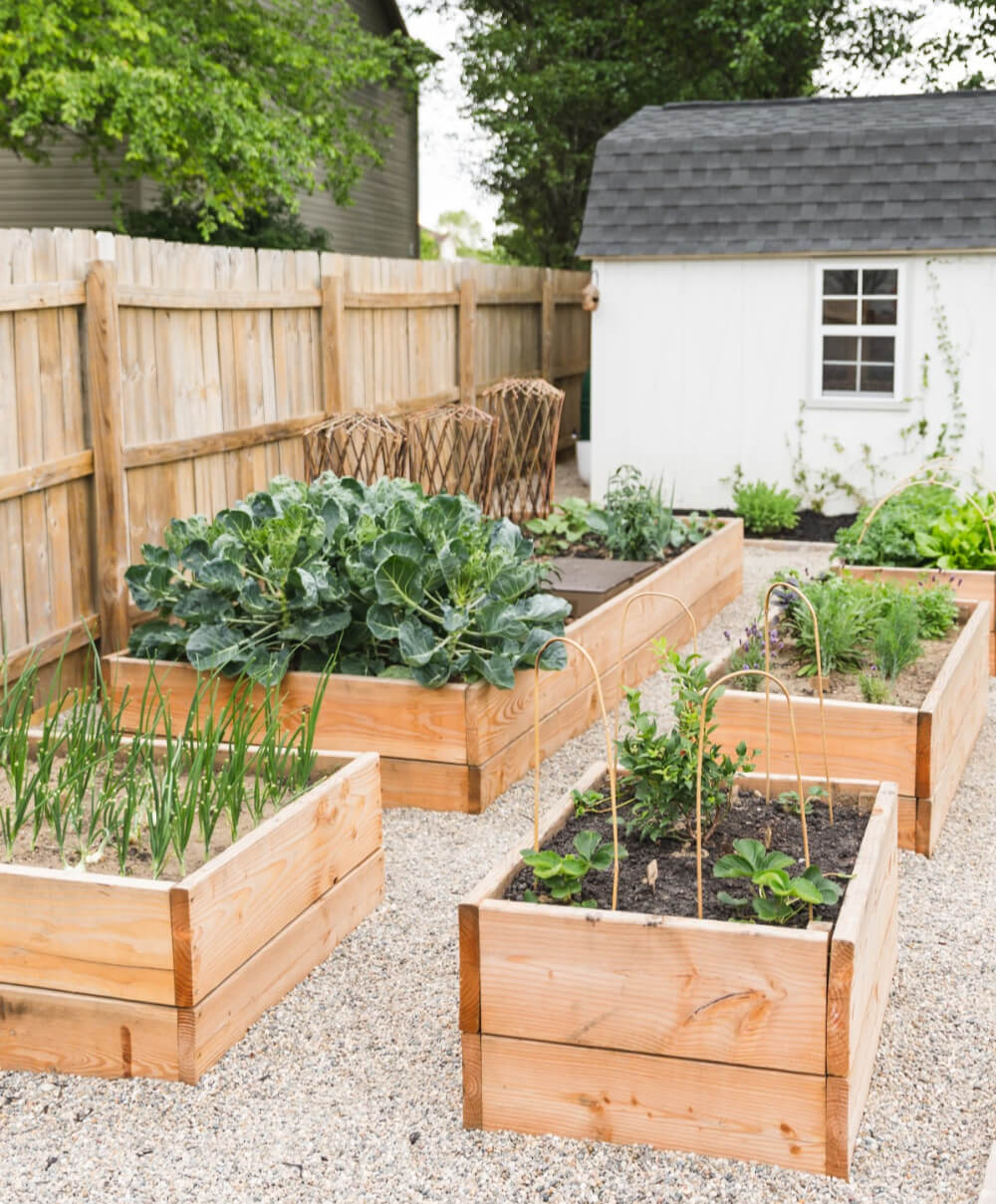 If you look at the large bed ↑, you can see the brown box in the center…that's the Subpod.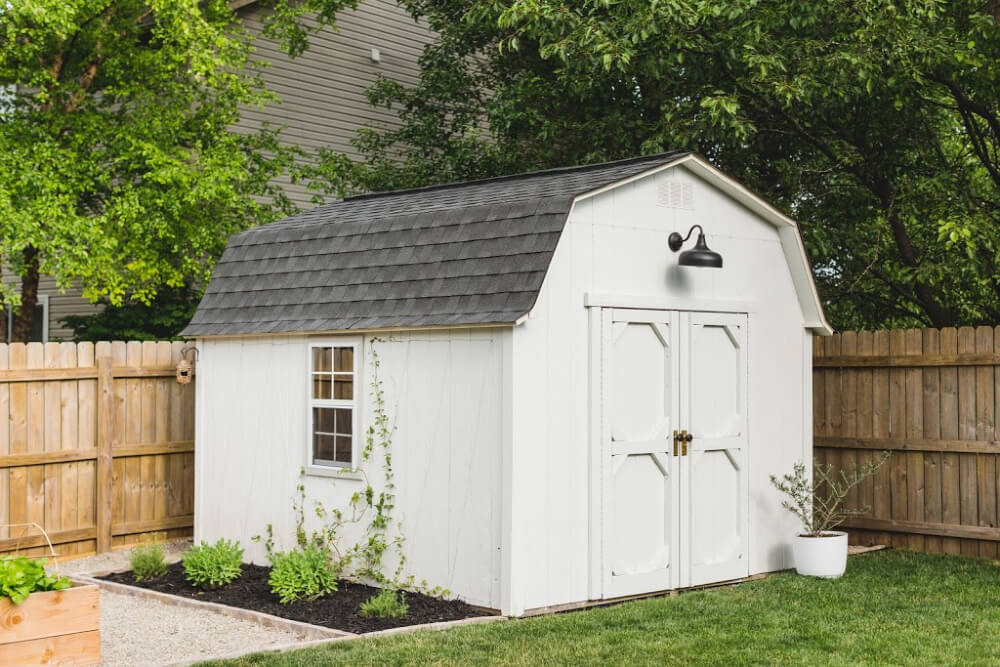 The shed got a major update but still isn't quite finished. I have to organize the inside and add a gutter system with a rain barrel.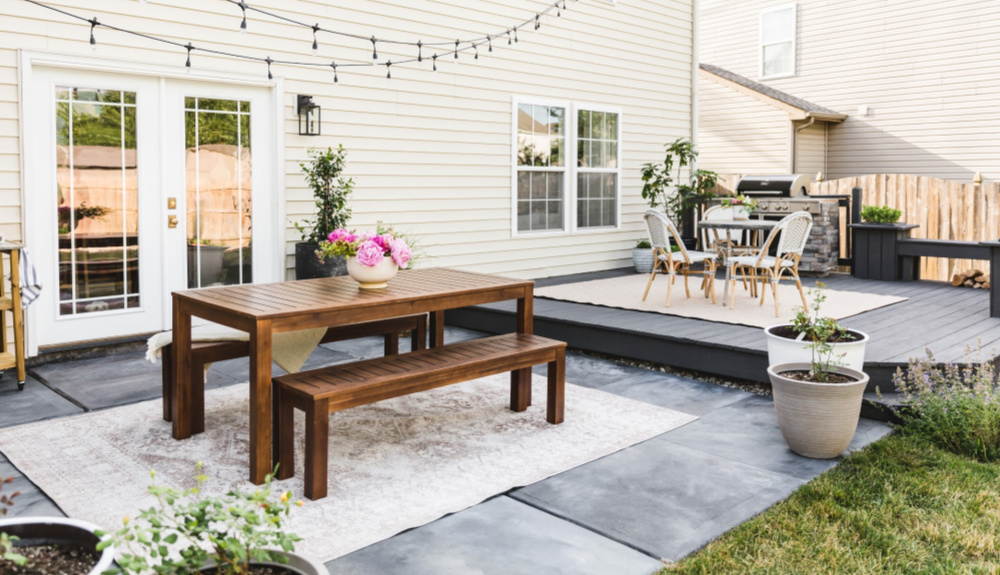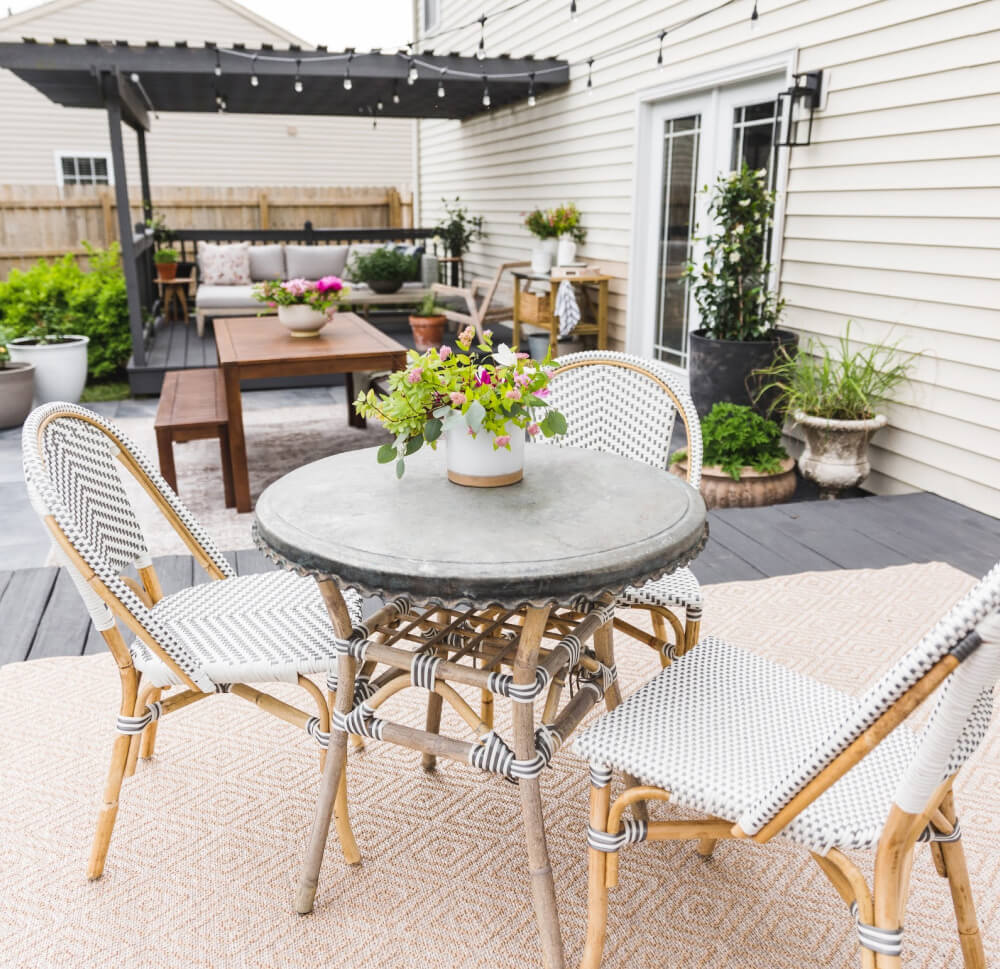 There were so many smaller projects sprinkled throughout and I think my favorite might be the concrete.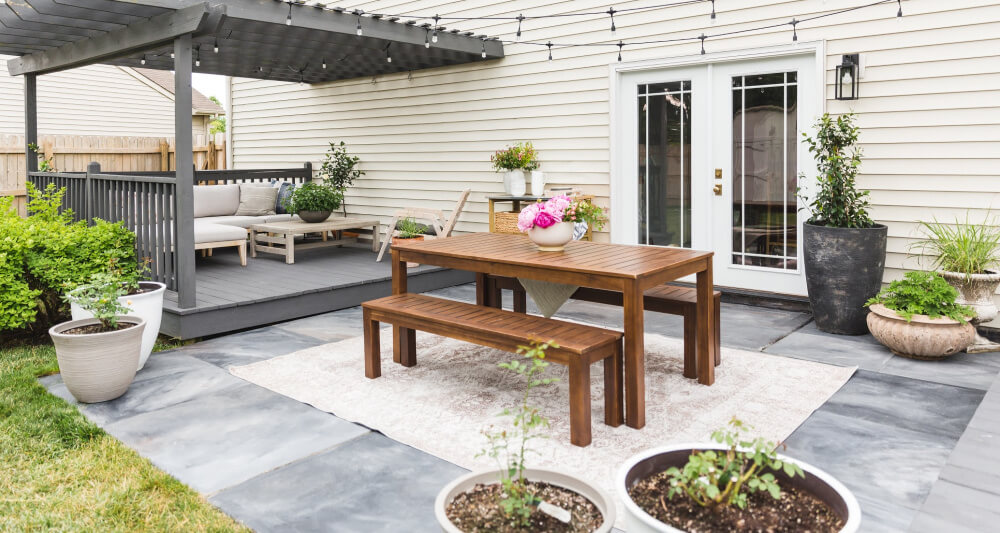 Removing it wasn't an option, but I had planned to cover it with a locking tile system. Honestly, I'm glad it didn't work out because this was so much cheaper. (I'll have a tutorial for you soon on how I created the slate effect.)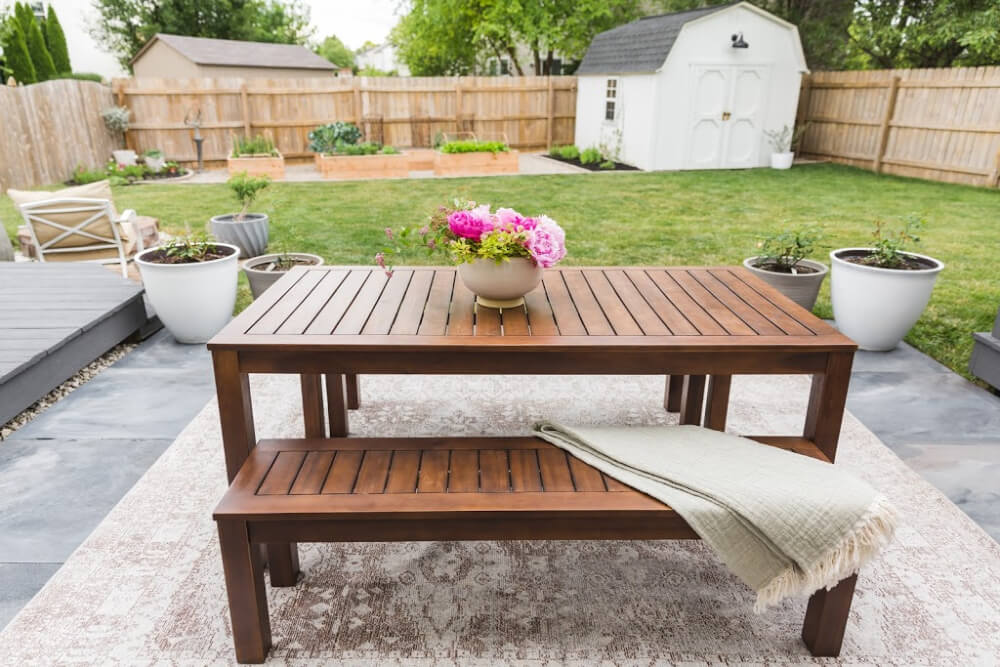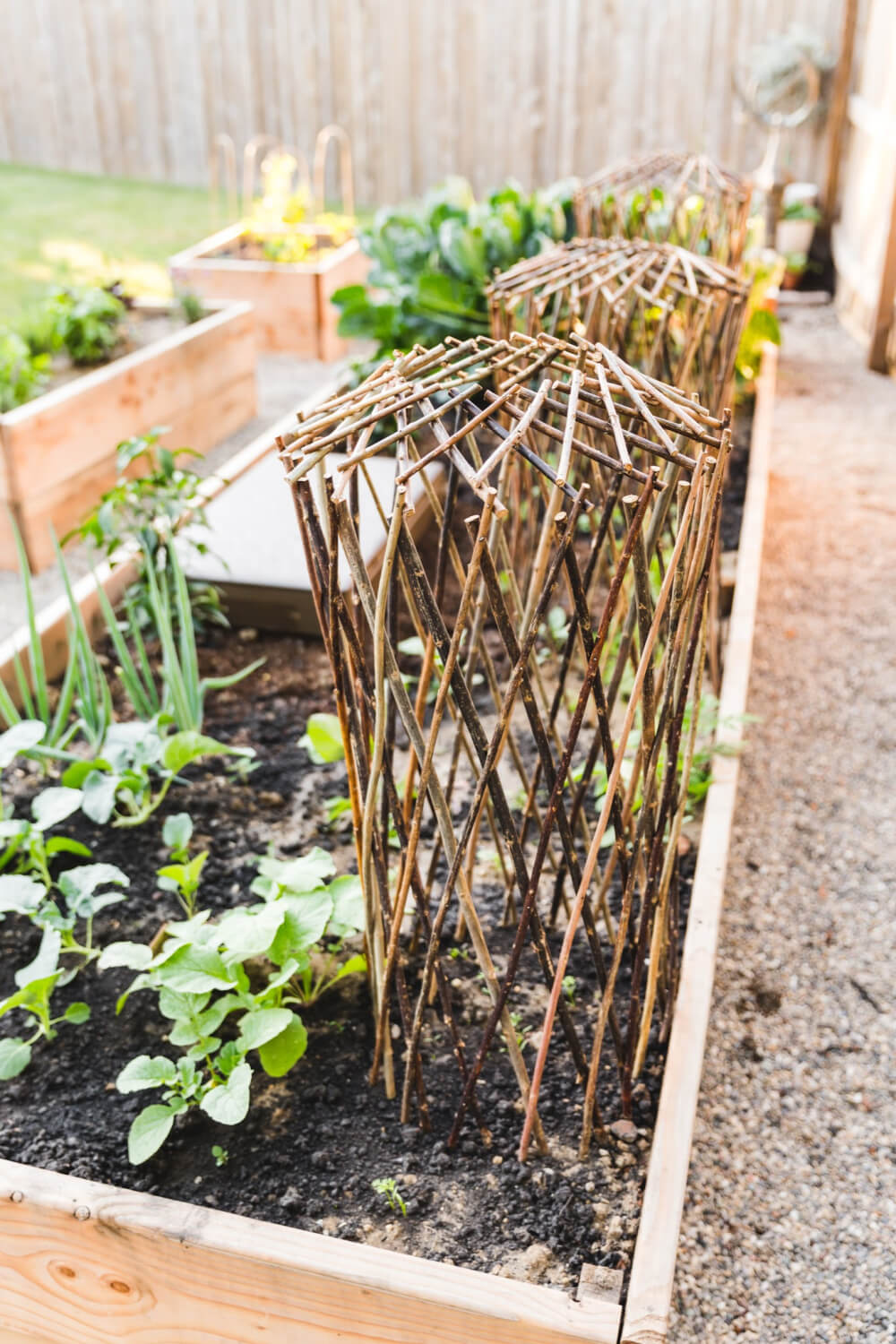 It's only been about a week since these photos of the garden were taken but it's grown SO much. If you're interested in our garden you can follow along in my Instagram stories, HERE.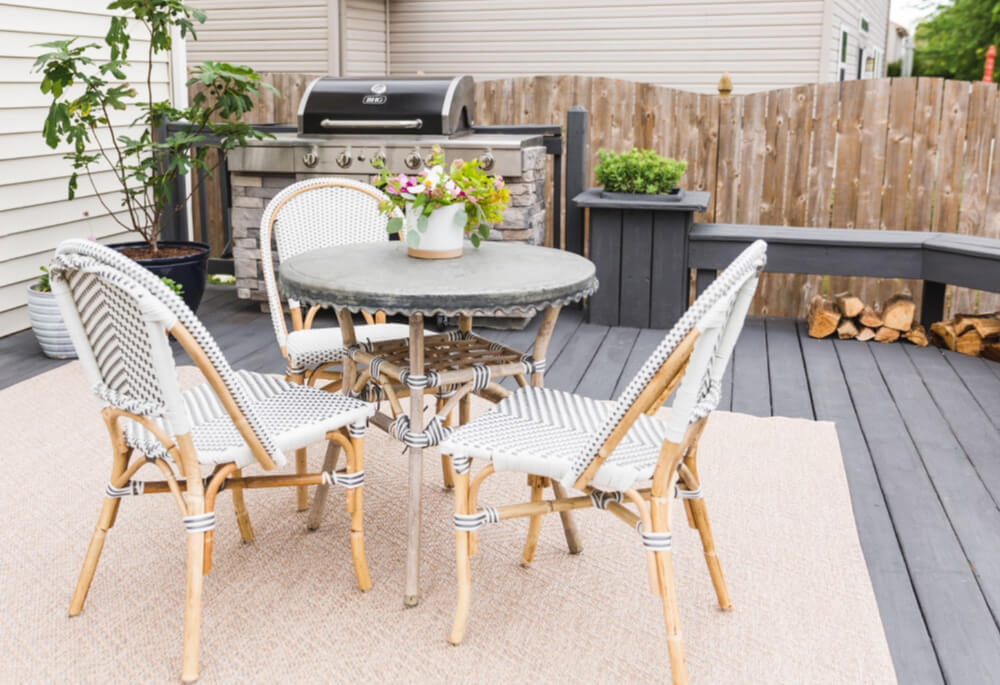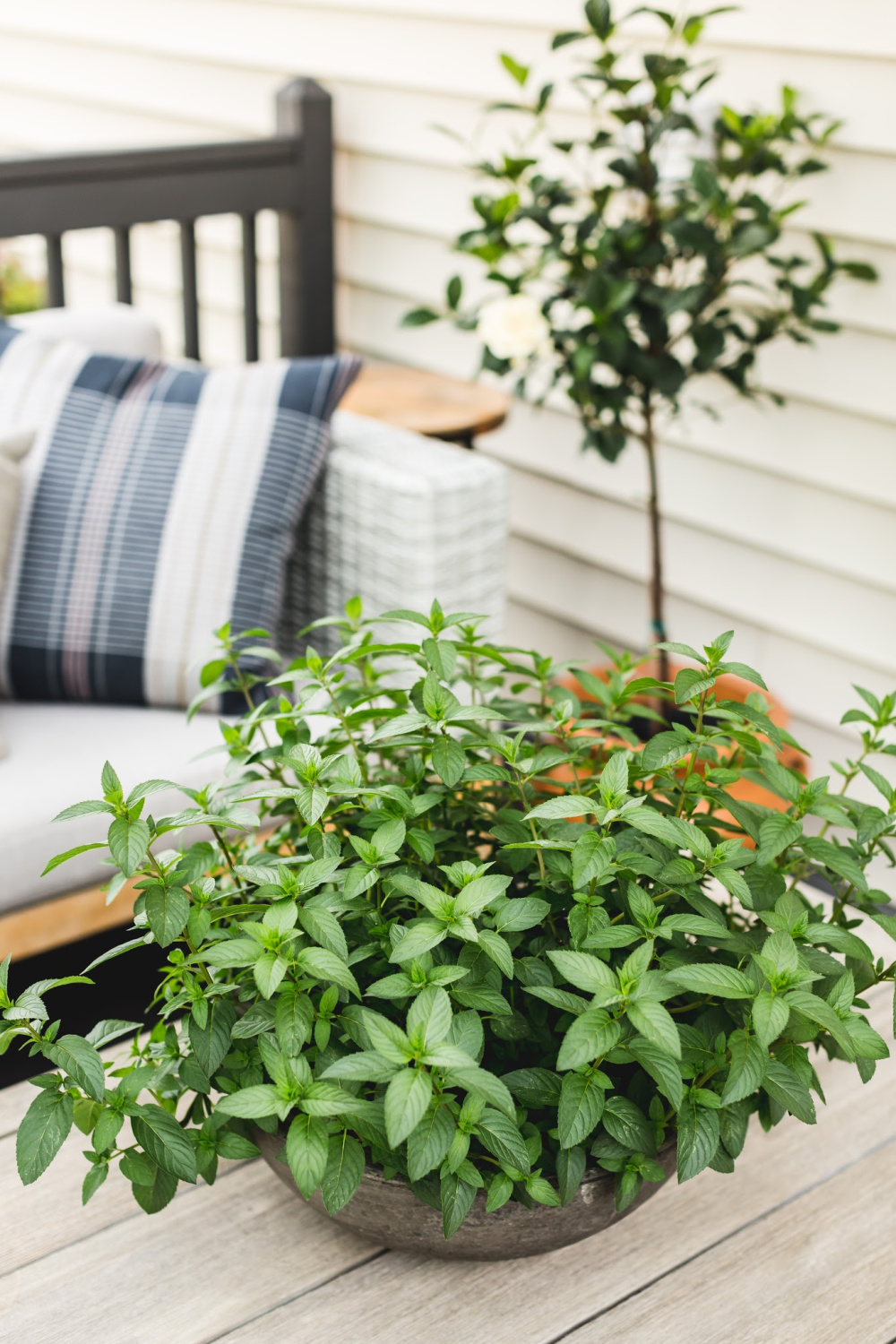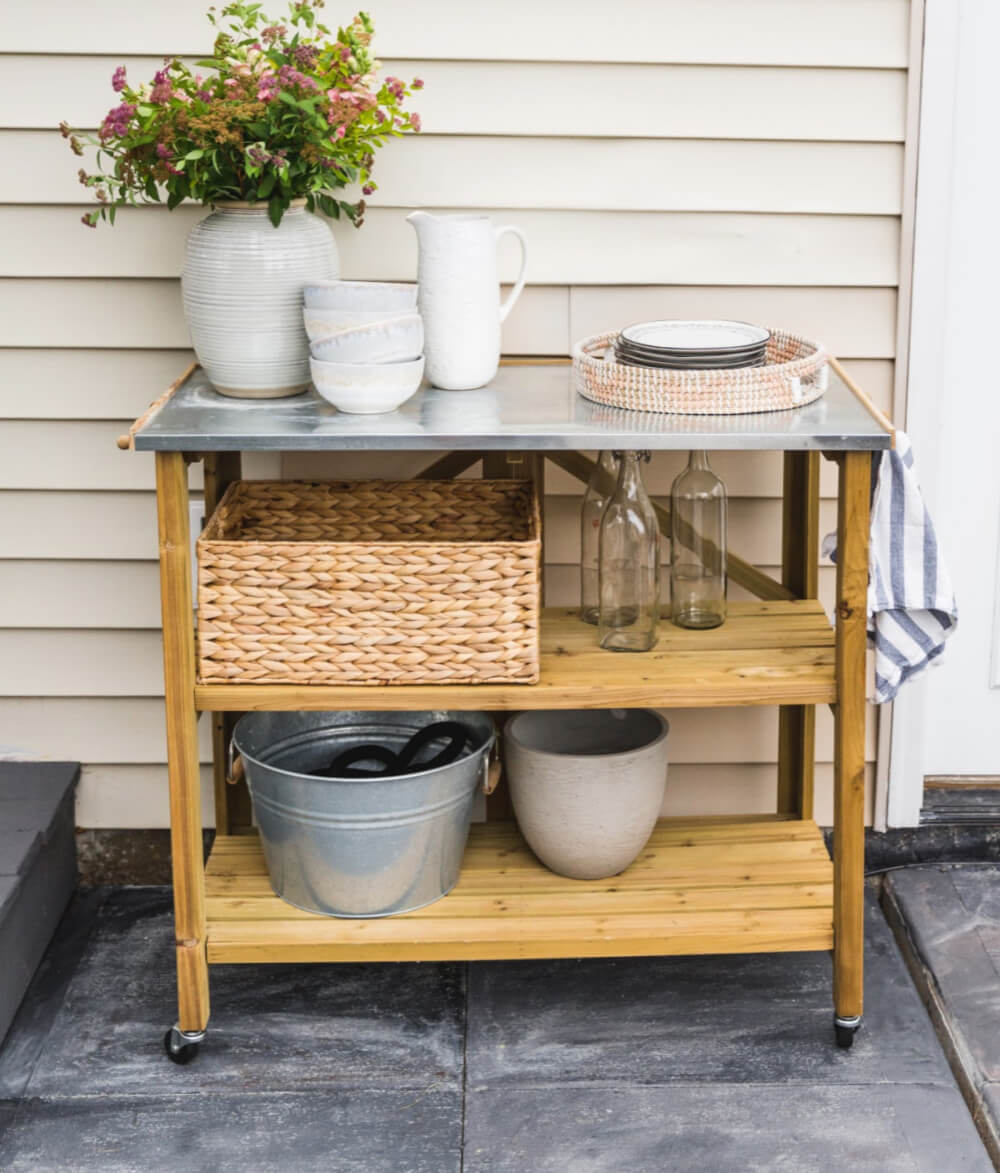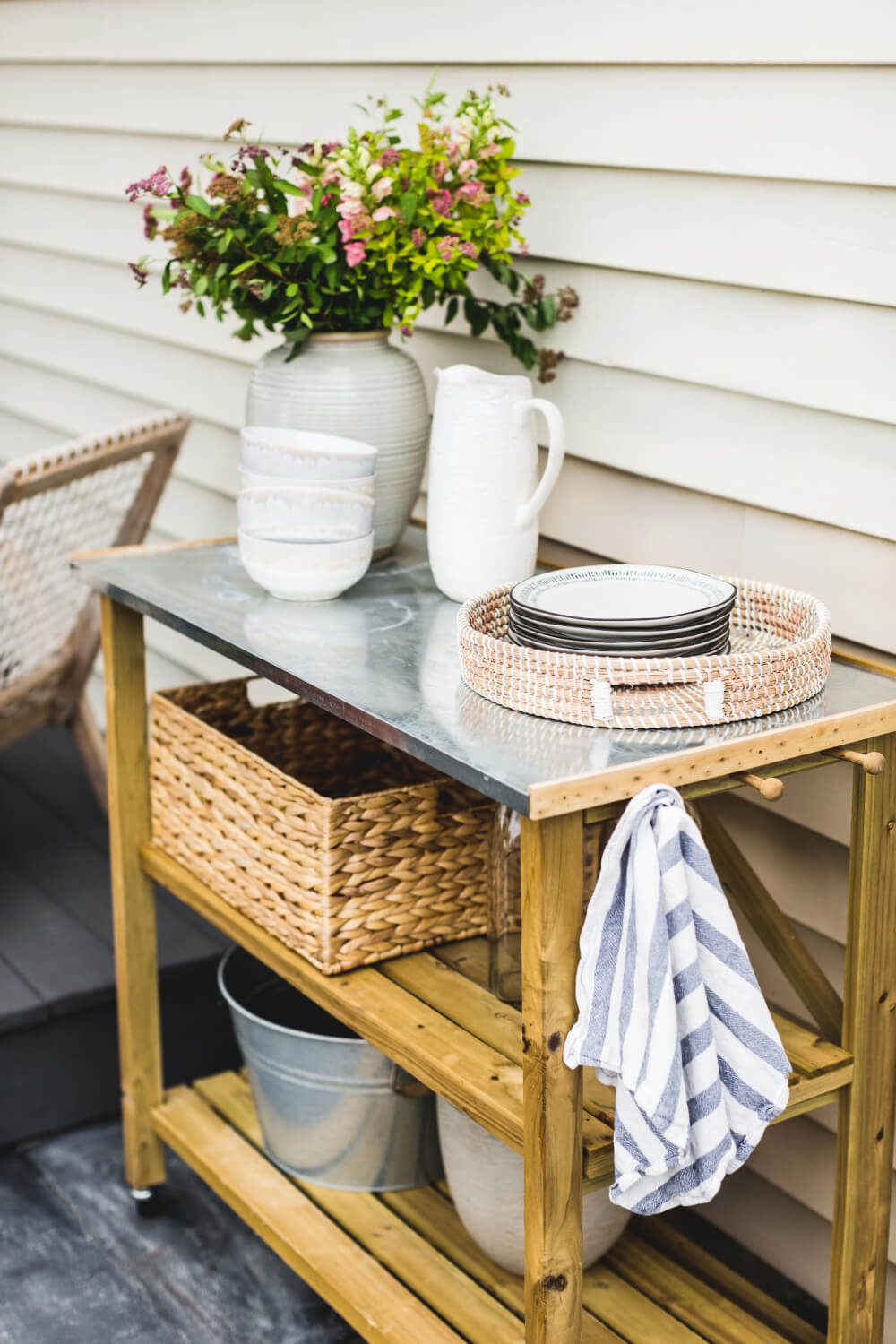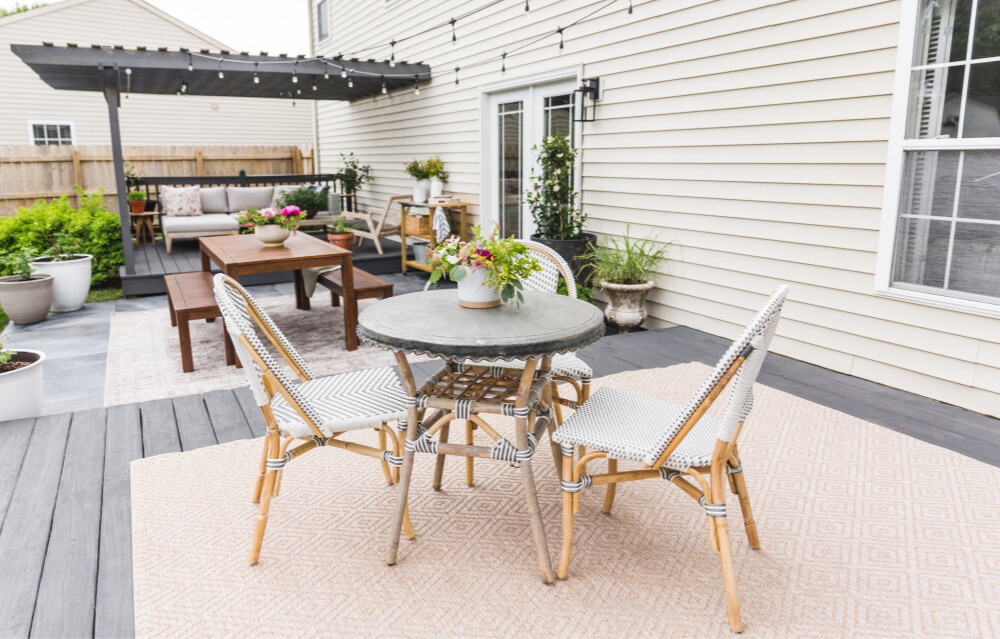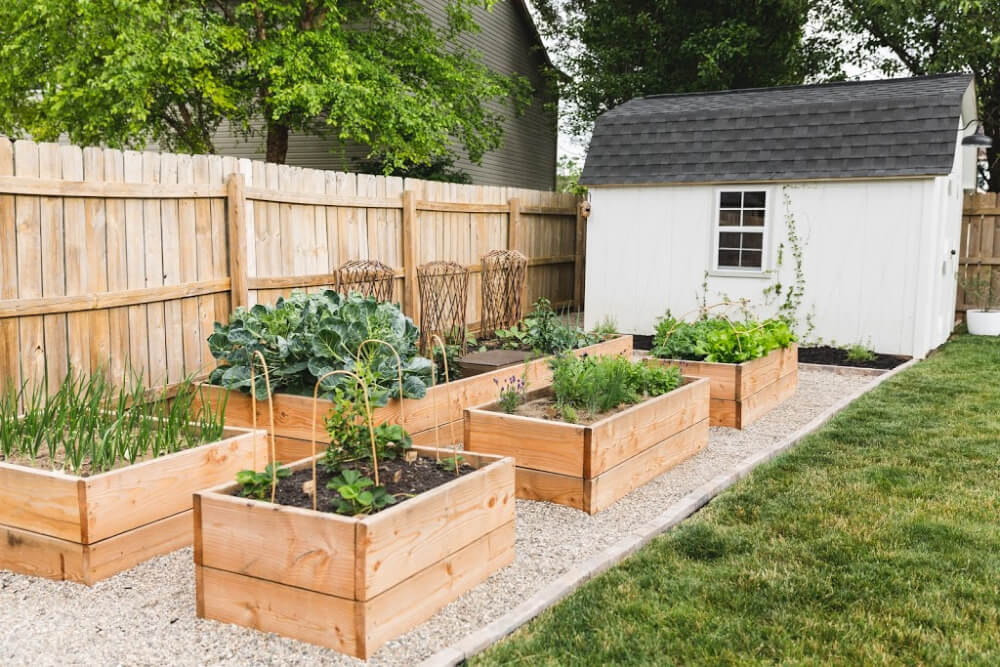 Be sure to check out all the other AMAZING room reveals HERE.