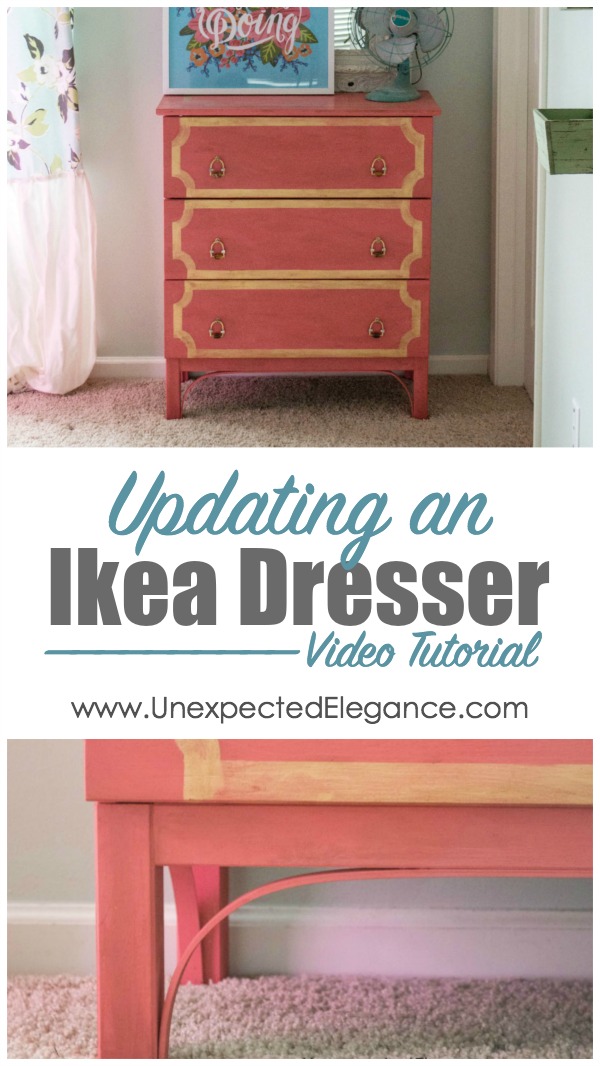 Ikea is a GREAT place to find inexpensive furniture. I'm sure you have seen some of the amazing hacks to dress up just about everything from Ikea? Well, I have a quick hack of my own and it only cost about $5!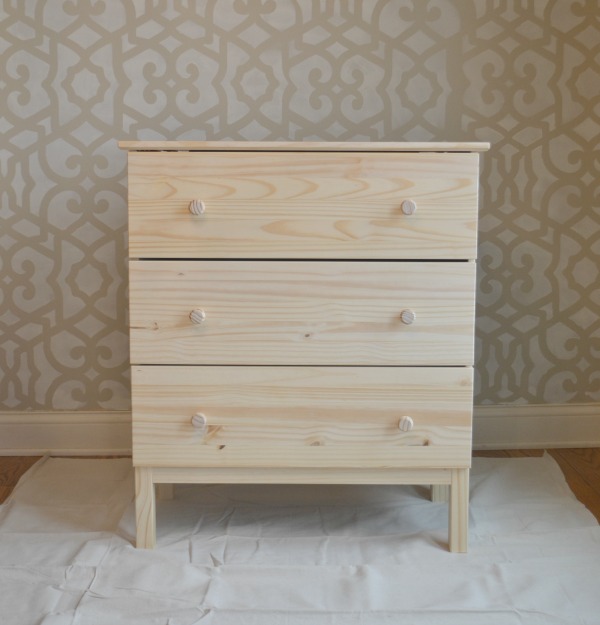 My daughter needed a new dresser for her room, so I bought this Tarva dresser for about $80. I added some paint details, that you can find HERE, but I also changed the leg profile. I'm not a fan of the original straight, tall leg. I debated on cutting them off and replacing them with bun feet but, honestly, that would have been a pain and cost me quite a bit of money. So check out the solution to the ugly leg… 😉
Supplies: screen moulding, finishing nails, water
Here are a few more of our video tutorials:
Episode 2: Mixing Chalk Paint
Episode 3: Prep Work for Chalk Paint
Episode 4: 7 Tips for Using Chalk Paint
Episode 5: How to Apply Wax to Chalk Paint
Episode 6: How to Dry Brush
Episode 7: Distress Paint with Vaseline
Episode 8: Weathered Look with Paint
Episode 9: Safety Tips
Episode 10: Wax Paper Transfer Tutorial
Episode 11: Tablet Cover Tutorial
Episode 12: Chalk Transfer Tutorial
Episode 13: Starched Fabric Wall Treatment
Episode 14: DIY Enamel Tags
Episode 15: Photo Plaques
You can find all of my videos here or on my YouTube channel. Also, be sure to check out Sara's blog for more great ideas and tutorials!