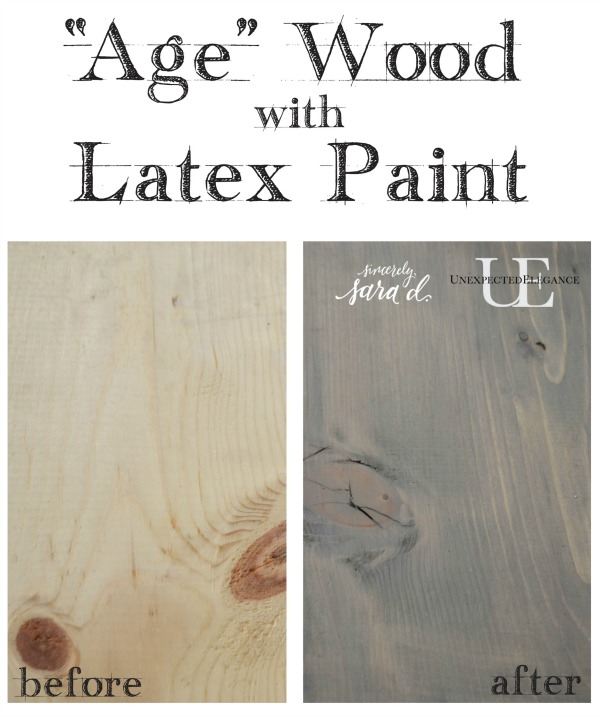 Welcome back!! Sara from sincerely, sara d. and I are ready to share another super quick painting tip with you. We love the look of weathered wood, but it's not always readily available. So, we thought we would give you our secret to creating the look with some latex paint. If you don't have any grey paint laying around, head over to the hardware store and get a sample. You don't need much for this finish!
How to Achieve a Weathered Look using Latex Paint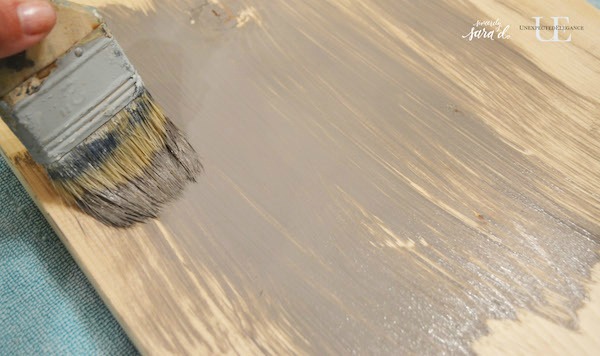 Supplies: grey latex paint, cup of water, paint brush and lint-free cloth
1. Dip the brush in the paint then into the water. You want the paint watered down but not too much that it removes all the paint from the brush.
2. Cover the wood with the watered down paint.
3. Use the cloth to immediately wipe off the excess.
4. You can repeat this process as a many times as you'd like until you achieve your desired finish.
Tip: This technique works best on unfinished wood.
For more video tutorials go HERE.