Let's continue our video series with more ways to give your piece a distressed look. Last week Sara from sincerely, sara d. showed us some great Tips for Apply Wax to Chalk Paint and this week I'll show you a dry brush paint technique. This technique is SO simple. It's one of the quickest and easiest (in my opinion) ways to get a distressed look!
Dry Brush Technique:
1. You can use any type of paint but spray paint for this technique.
2. Dip the tip of your brush in the paint then get as much off as possible.
3. You can use a paper towel to blot off any excess paint.
4. Then just lightly go over the piece.
5. It should look similar to the photo below.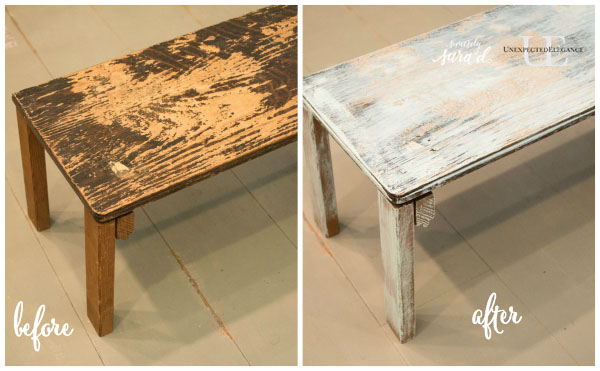 You can find more videos HERE or check out this post for tips on distressing: