Today is a pretty big day! 😉 I FINALLY have a video to go with my Wax Paper Transfer tutorial!! You would think after all these years, I would have made one sooner, right? So if you've ever wondered if this method REALLY works or had questions, hopefully this video post will answer them.

I often get asked about how to reverse an image…I mentioned it briefly in the video but I thought I would address it a little more.
If you use an editing software, it probably has a built in option to flip the image. For the rest of you, this is the EASIEST way I know how to do it… regardless of if you have a Mac or PC.
Start by going to PicMonkey.com and click on the Edit picture, then choose an image.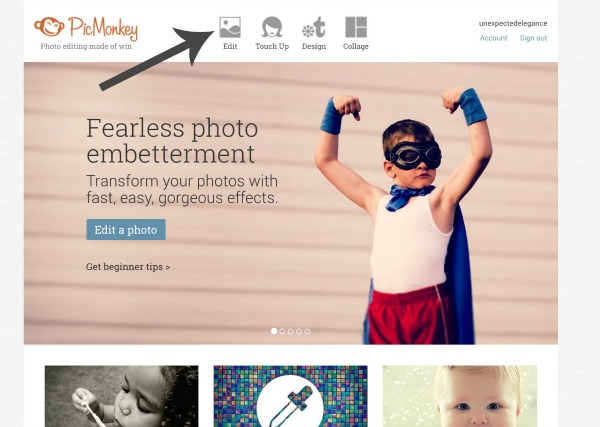 Click on the Rotate tab on the right side of the screen.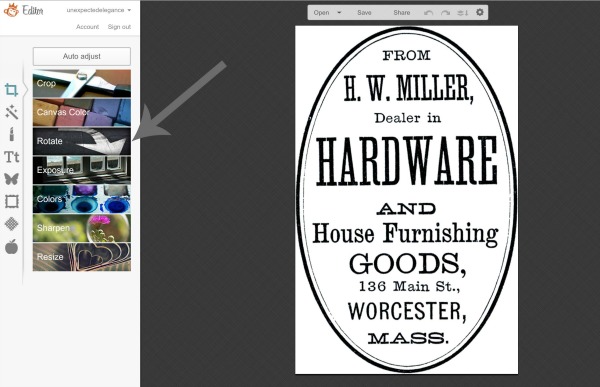 Then click on the horizontal arrows and hit apply.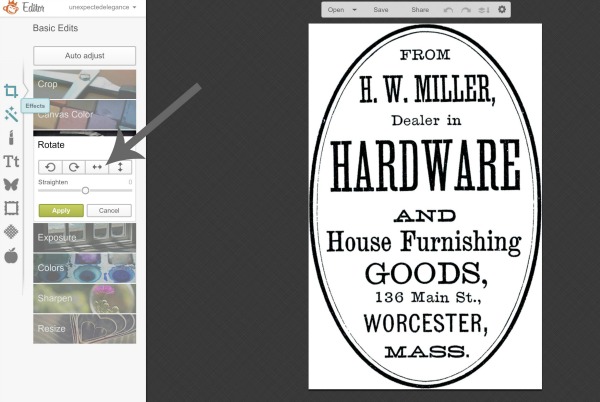 Save the image and you are ready to start the transferring process!!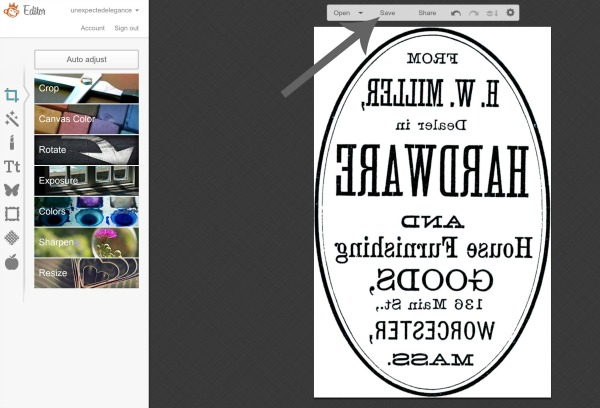 Sara from sincerely, sara d. helped me make this video so be sure to stop by her blog and say HI! If you have any suggestions for upcoming videos, please leave them in the comments section.
For more information on how to seal the image, check out this post: HERE.