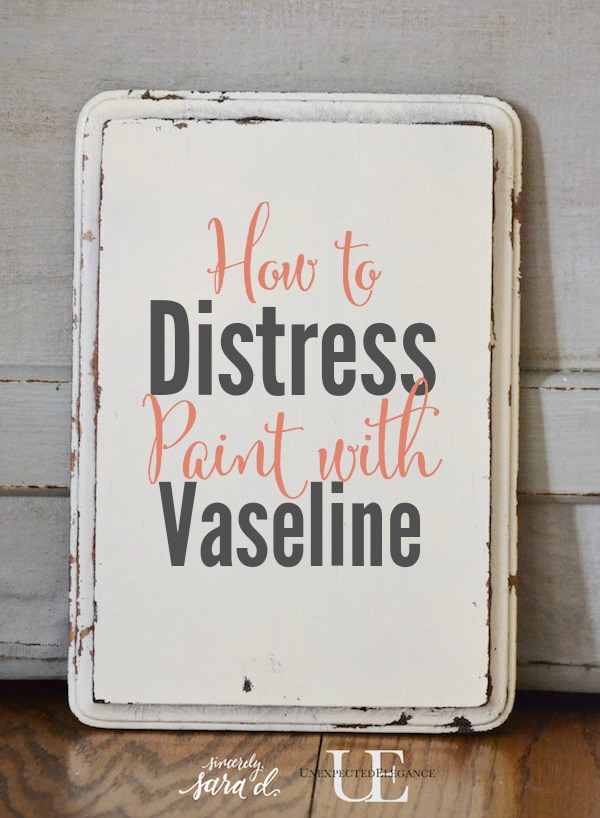 I hope you have been enjoying my video partnership with Sara from sincerely, sara d. as much as I have!! Today's video is another EASY way to give a distressed look to a piece. The secret ingredient is: VASELINE. It's amazing how well this technique works, check out our video to see the results…
How to Distress Paint with Vaseline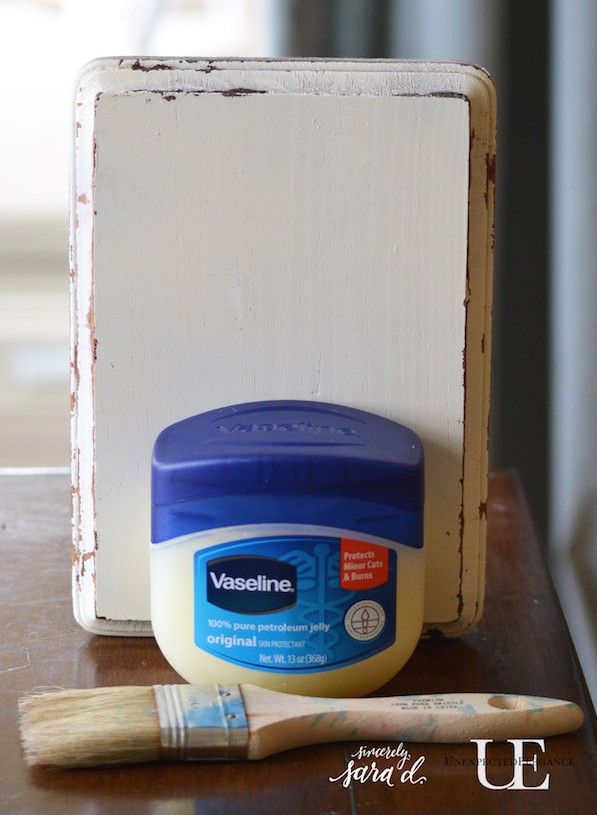 1. Use a brush to go over the edges with Vaseline.
2. Use your preferred method of painting. Spray painting works really well, because it is less likely to disturb the Vaseline.
3. Once the paint is dry, use an old cloth or sandpaper to rub off all the Vaseline.