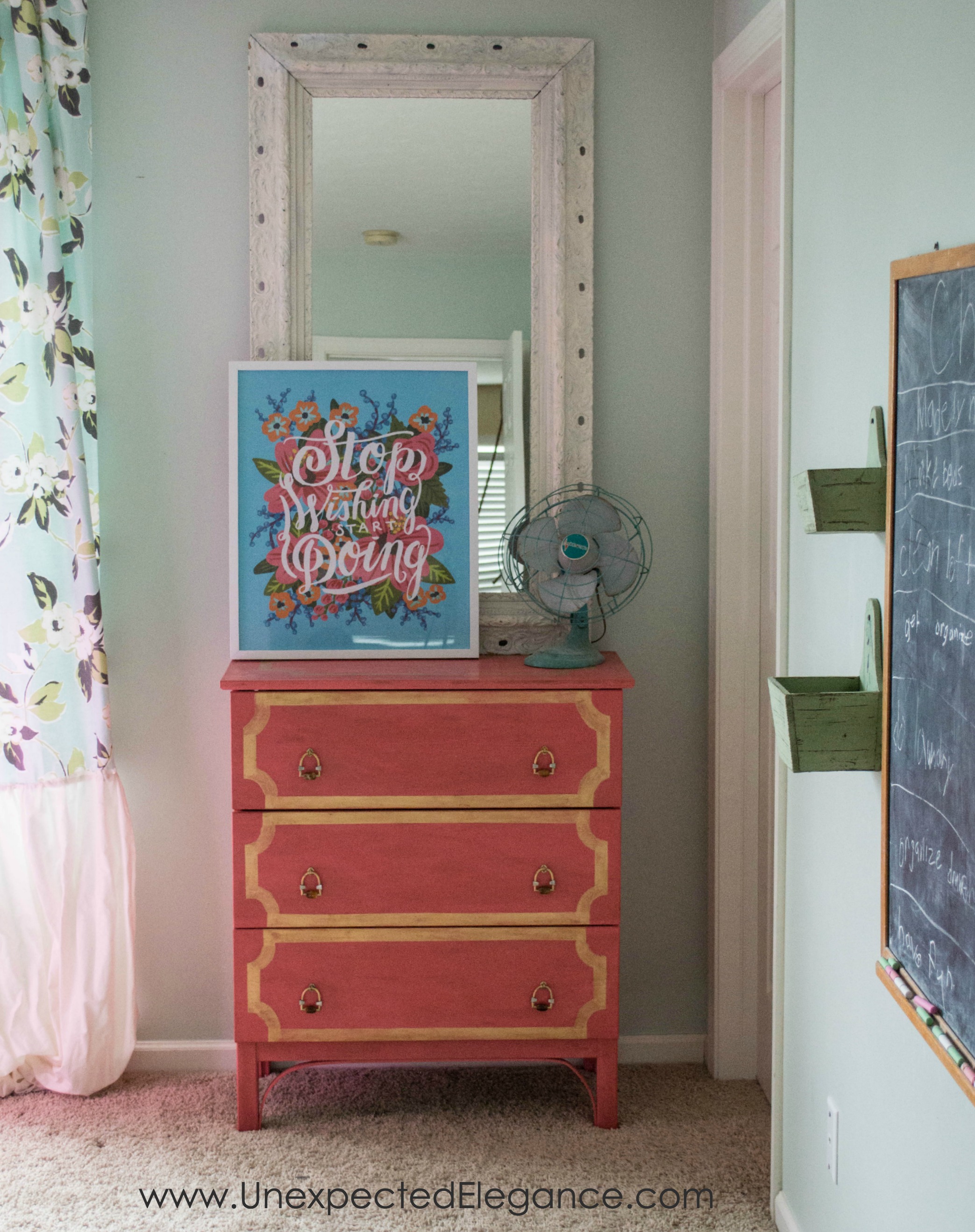 How does the time fly by so quickly, without me realizing?  It feels like just a year (maybe a year and a half) ago that I worked on the girl's bedroom.  Well thanks to my trusty blog posts I can tell you it's been a whole lot longer…over 3 years.  Their room is in desperate need of a little updating and since they share a room (by choice), it isn't clean very often. (Which translates into… I don't like being in there either.)
One of the main things the room needs/needed was new storage.  I like old dressers, you probably already knew that, but they don't work real well for kids.  My oldest had an antique dresser and struggled to get her clothes in and out of the drawers.  So, it was time for a new one.
I got an inexpensive Tarva dresser from Ikea to replace the "antique", but it needed some dressing up. 😉
Sara mixed a custom color in Annie Sloan Chalk Paint for me and then I created a design for the top and drawers using a gold paint.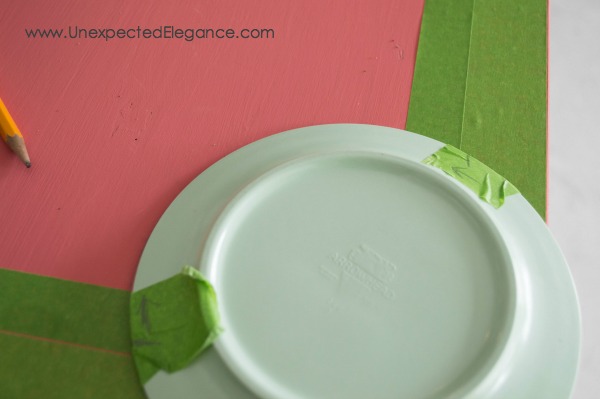 I was VERY technical!!  I used a saucer and small bowl to create the imperfect pattern. 😉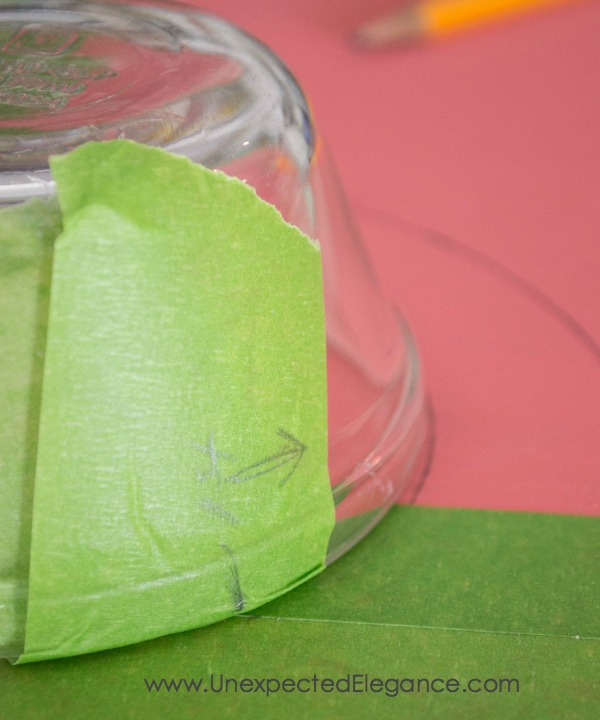 Then taped off the area I wanted to paint in gold. Since I wanted it to look old and distressed, I was OK with the imperfect lines.  After it was painted I used a dark wax to age it.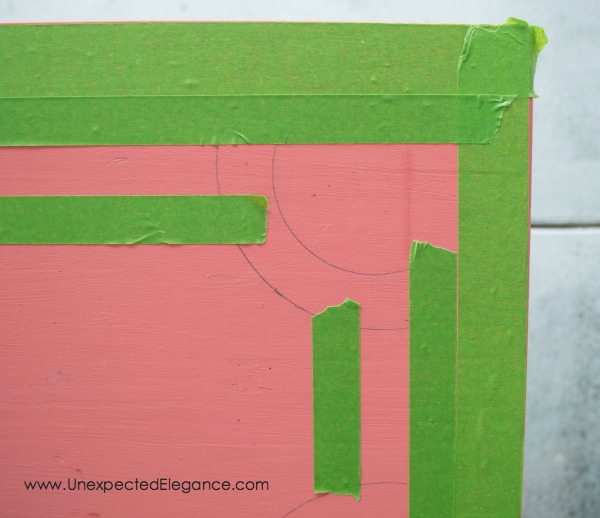 I found the hardware on clearance at Anthropologie for less than $3 each, which made this makeover very inexpensive.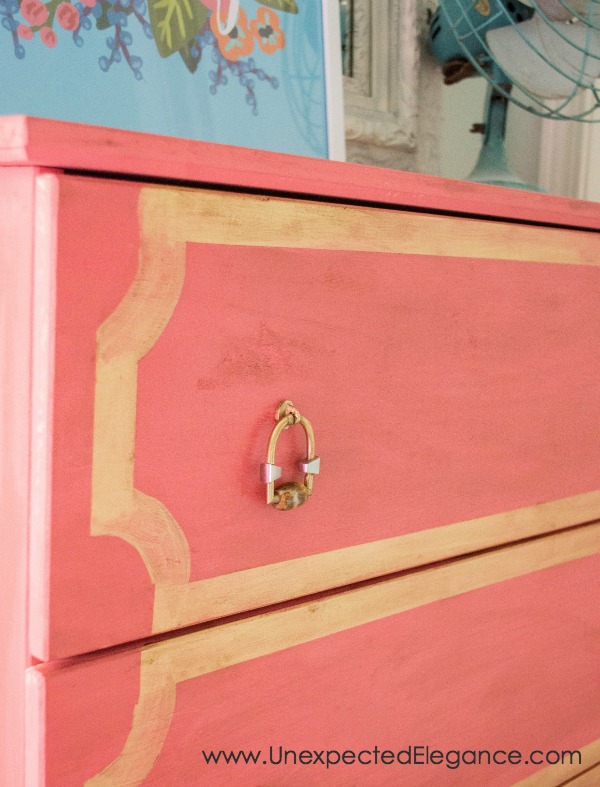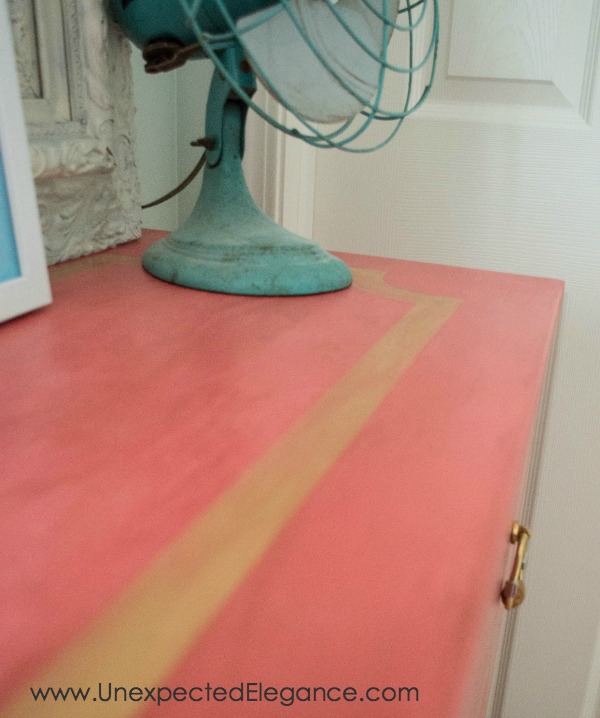 I had contemplated cutting off the legs and replacing them but decided on the fun curved detail.  (I will show you how I did it in an upcoming video tutorial. 🙂 )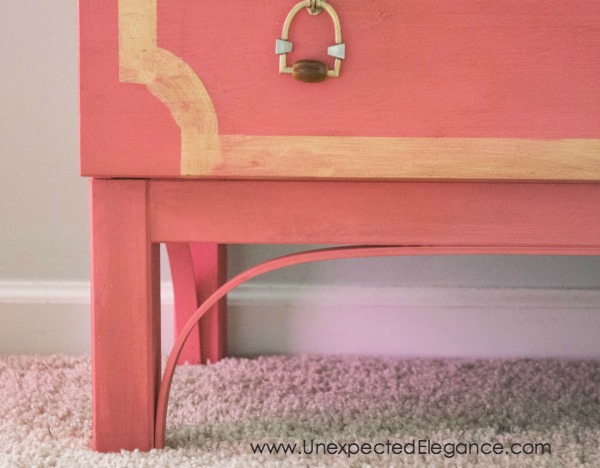 The total cost to update the dresser was around $25.
* Hardware:  $19
* Molding for bottom:  $6
* Paint:  Free (Thanks, Sara!)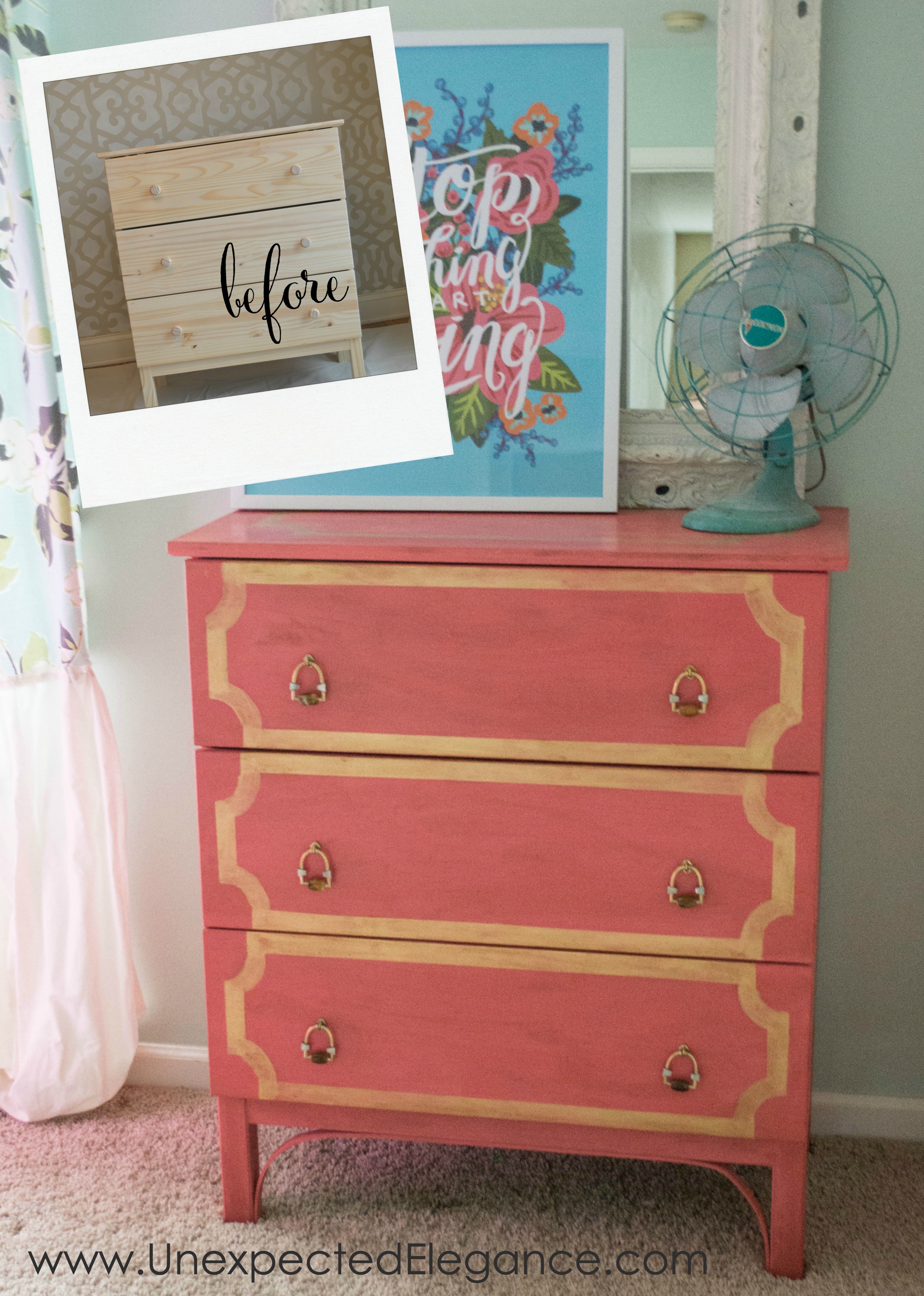 Now I just need to work on the rest of the room before they tear it apart again! 😉