It's that time of year again…ONE ROOM CHALLENGE season. My fall decorating is getting put on hold for a bathroom makeover. I'm tacking my primary suite bathroom and I can't wait to make a few updates!
If you'd like to see some of my previous ORC rooms, you can find them here:
Backyard | Guest Bedroom | Kitchen | Primary Bedroom
Let me take you down memory lane for a hot minute. I don't have a picture of what this space looked like when we moved in, but here's what it looked like right after we moved in…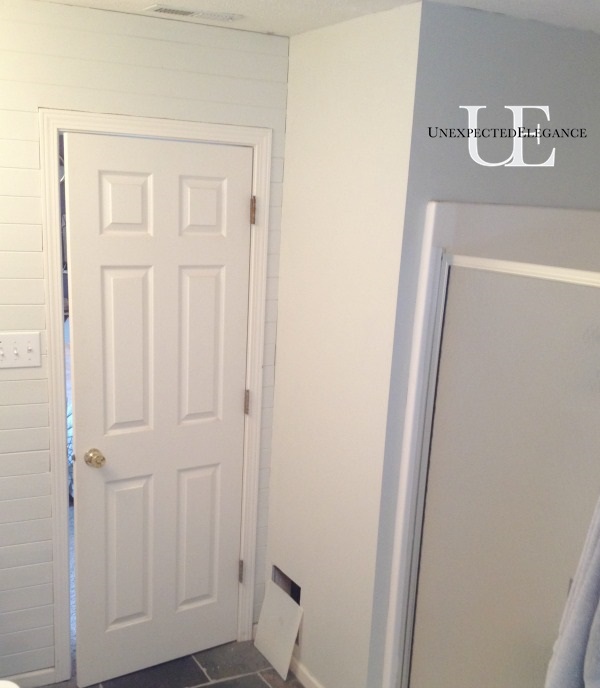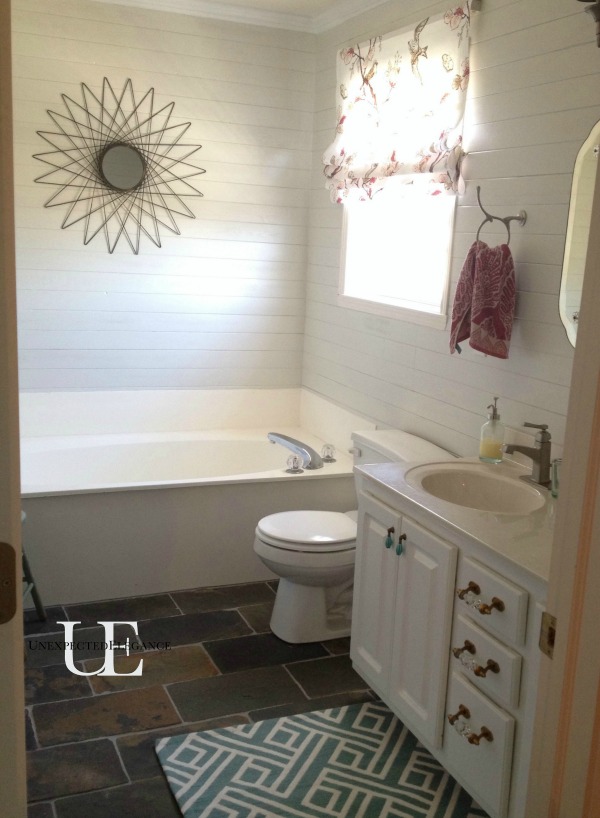 Then a few years later I made a few more updates…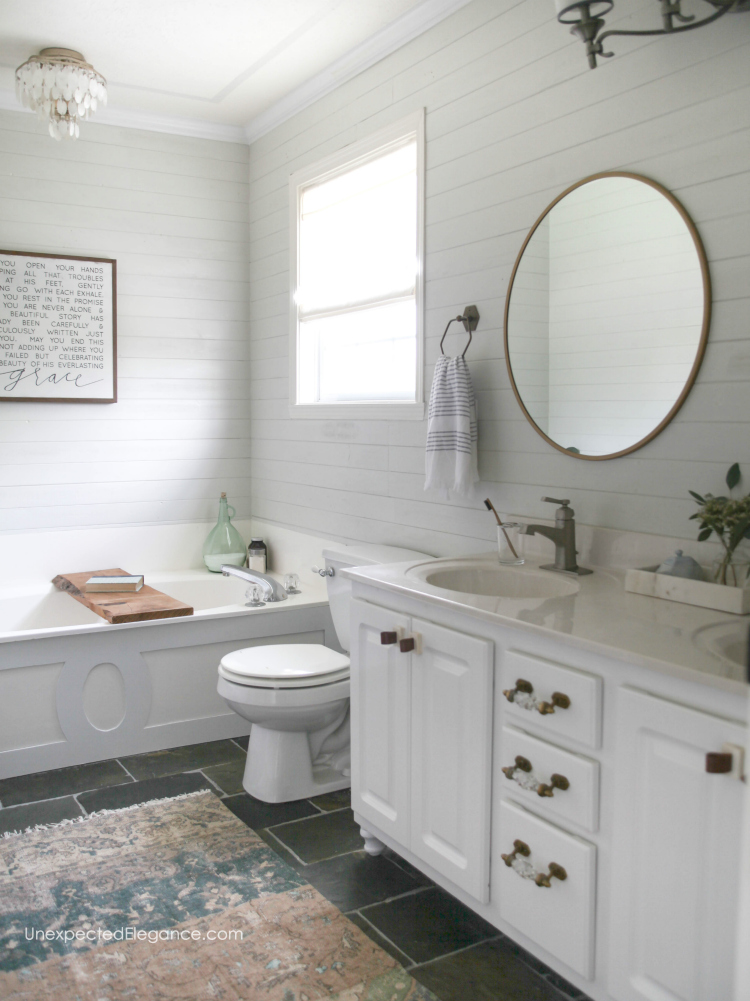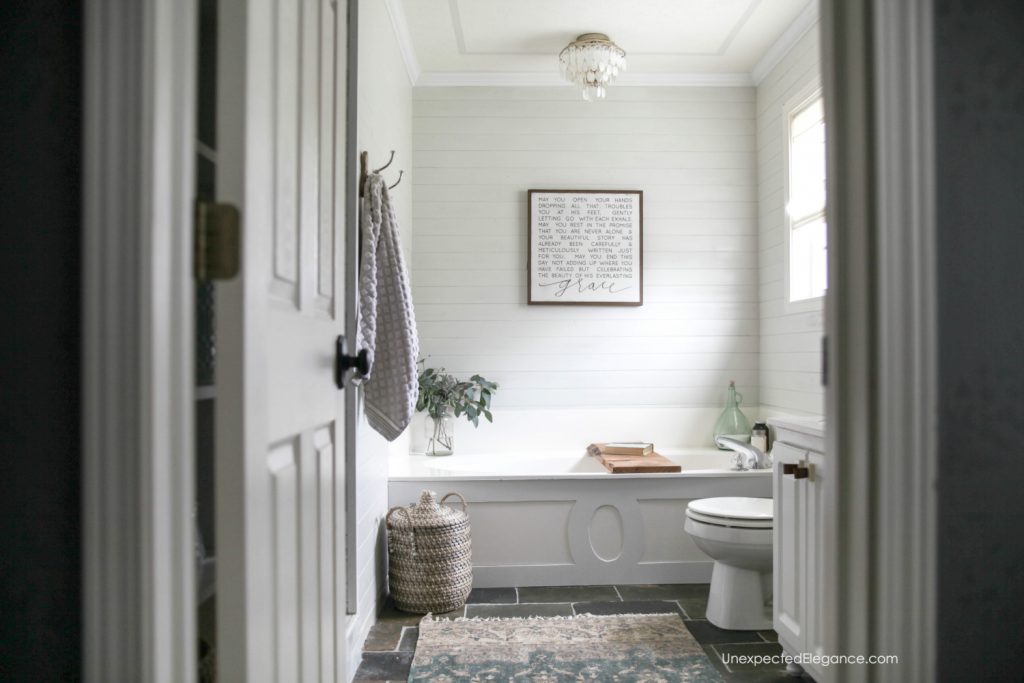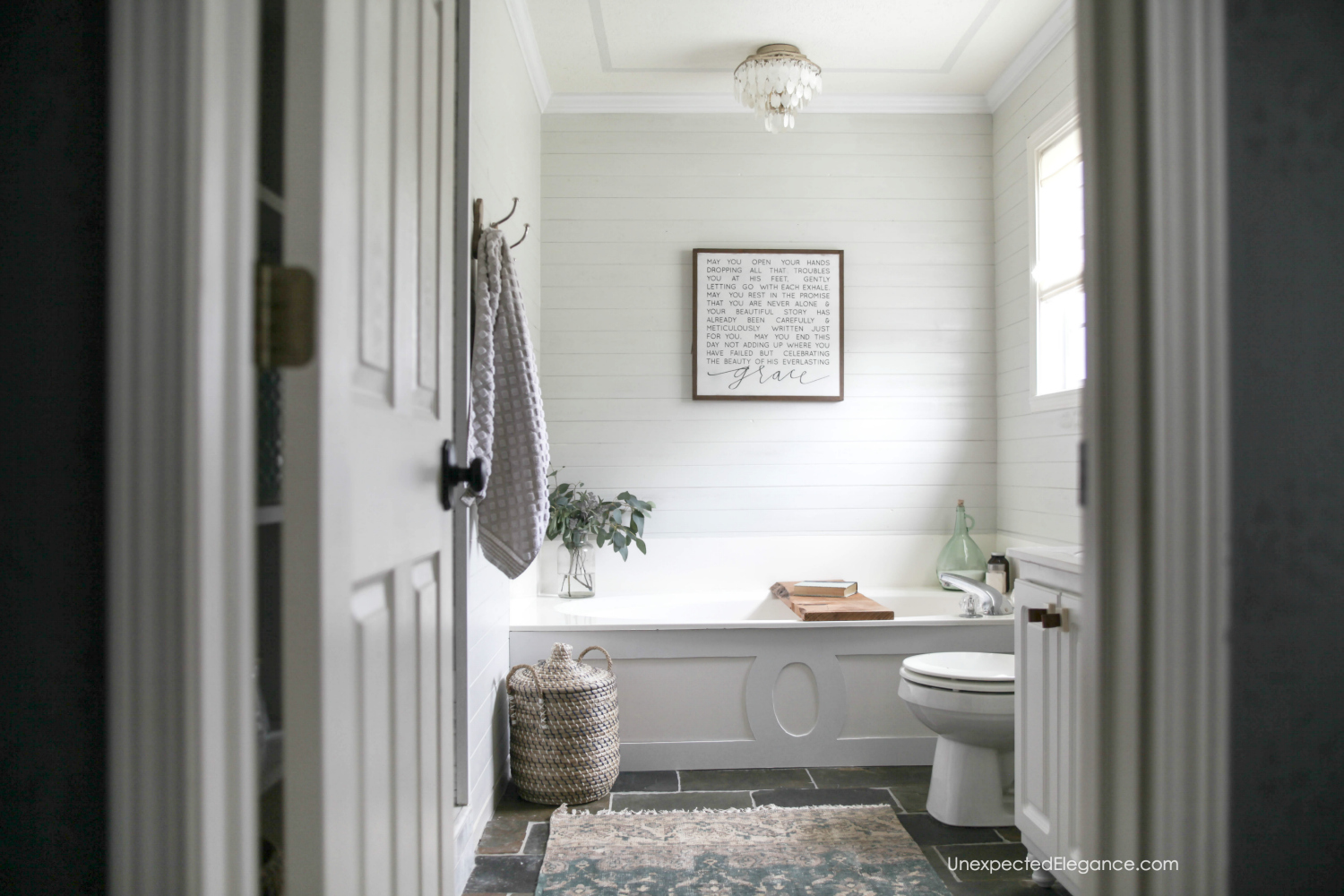 Now it's time to finally replace the vanity and do a few more things to make it more visually appealing.
According to Money Magazine, home improvements have doubled in the past year and a half (we all know why!). Of all the renovations happening right now,  "30% (are) bathroom upgrades, making it the most popular project other than simply repainting walls."
Well, I'm falling firmly into that ↑ percentage.
My husband and I aren't planning to sell our home in the near future, but we are thinking ahead. The plan right now is to move after both of our kids graduate in 5 years…so it's sooner than later. (Time is FLYING right now!)
So here's what I'm thinking for this space: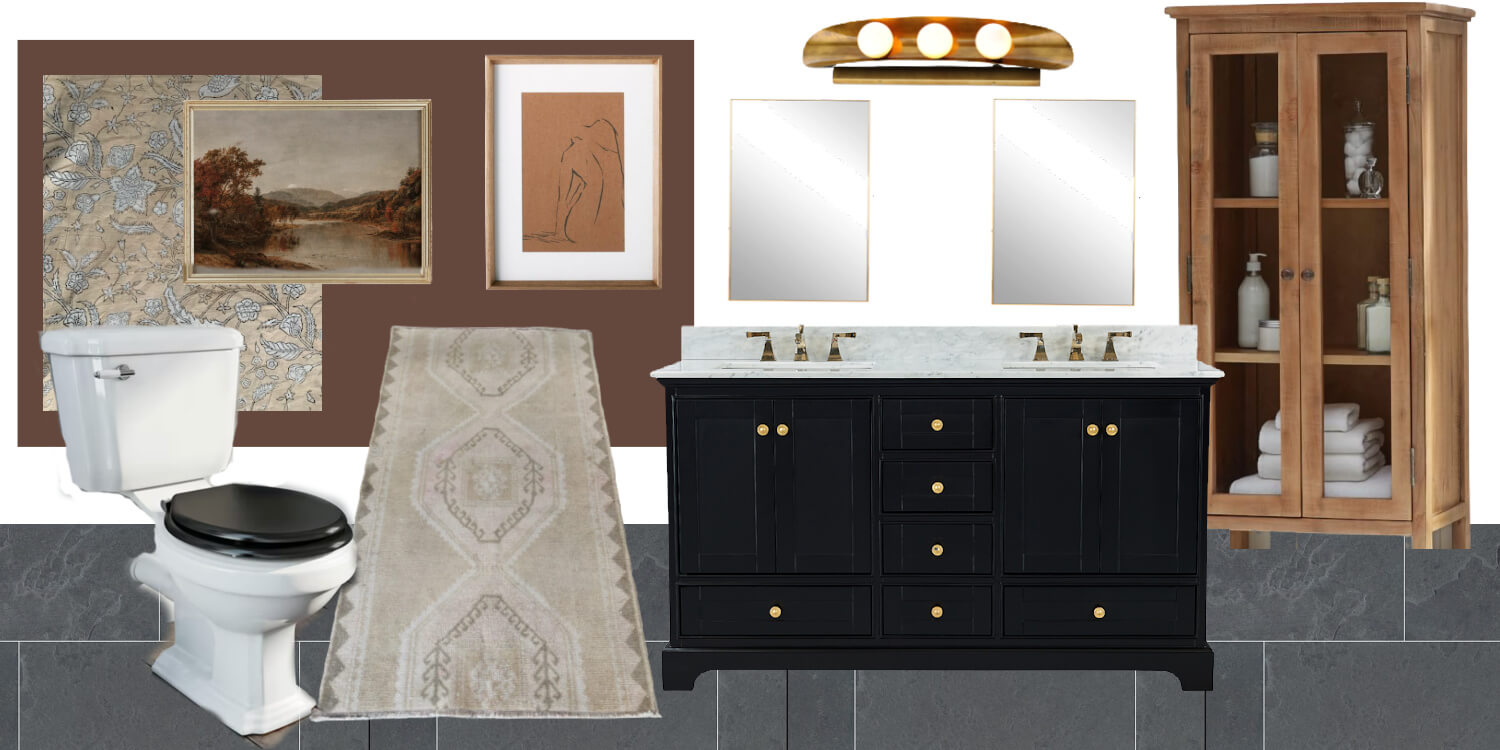 To-Do List
Replace vanity, faucets, and toilet
Paint ALL the things (walls, ceiling, millwork, and door)
Purchase new mirrors, rug, and arwork
DIY lighting
Update the bathtub area (another DIY project that ,hopefully, works…fingers crossed!)
Ceiling Treatment
Build storage
Sew curtains (for shower and window)
This list is LONG and a lot of these items aren't things that I can just pick up at the store and install. For the next 8 weeks, I'll be working my way through these smaller projects and I'll be sharing my progress as I go.
I hope you'll follow along! Also, be sure to check all the other amazing projects happening for the One Room Challenge: HERE.