Do you have a door in your home that doesn't open when there is a rug in front of it?!? Well, I had this problem for years and just chose to do without the rug until lately…however, the solution was so simple and I wish I would have done it sooner.
This used to happen every time we would open the closet next to the front door ↓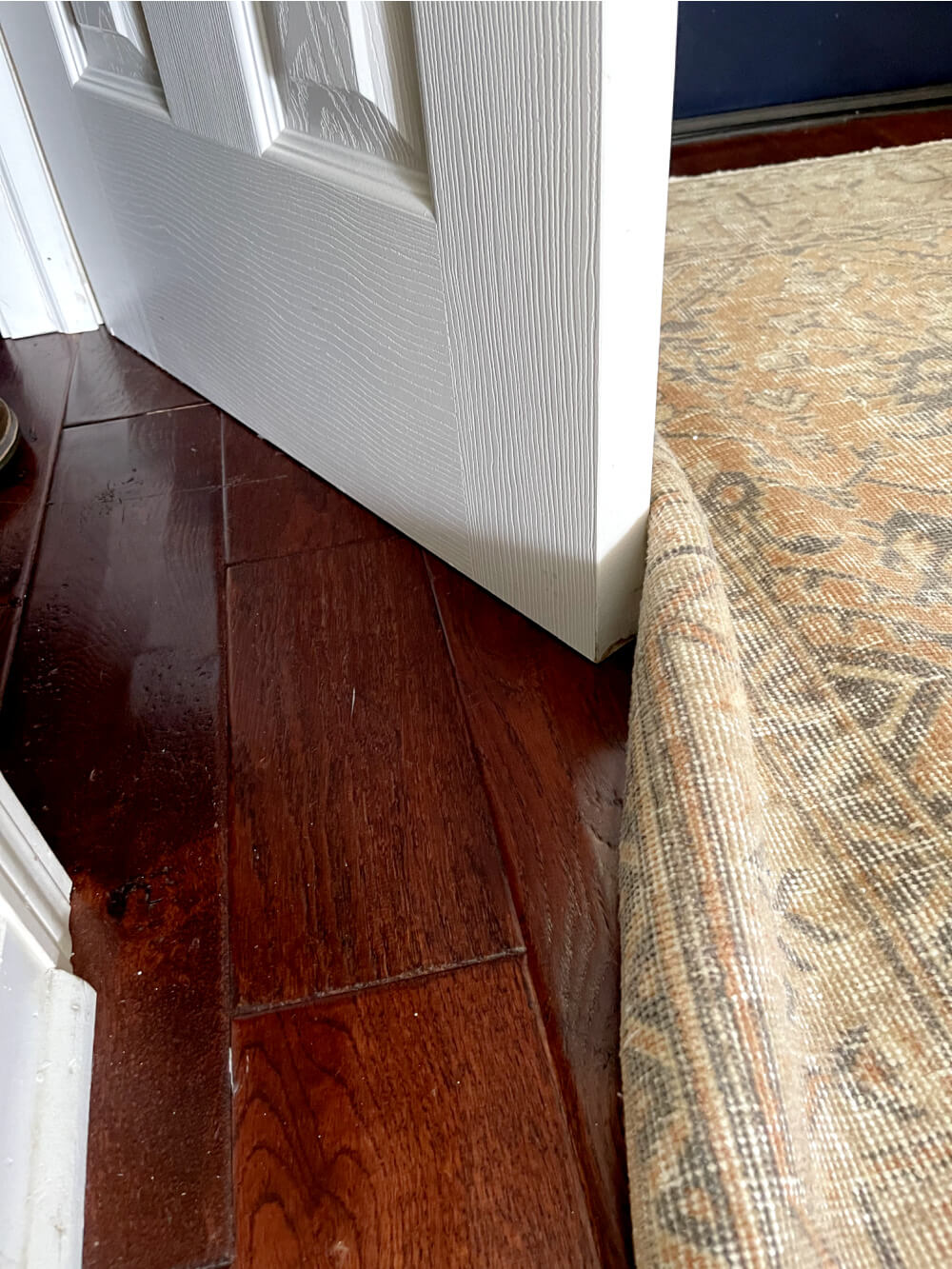 AND here's how I fixed it…
Supplies:
Steps:
Start by opening the door and marking where the top of the rug hits. The mark should be right above the rug.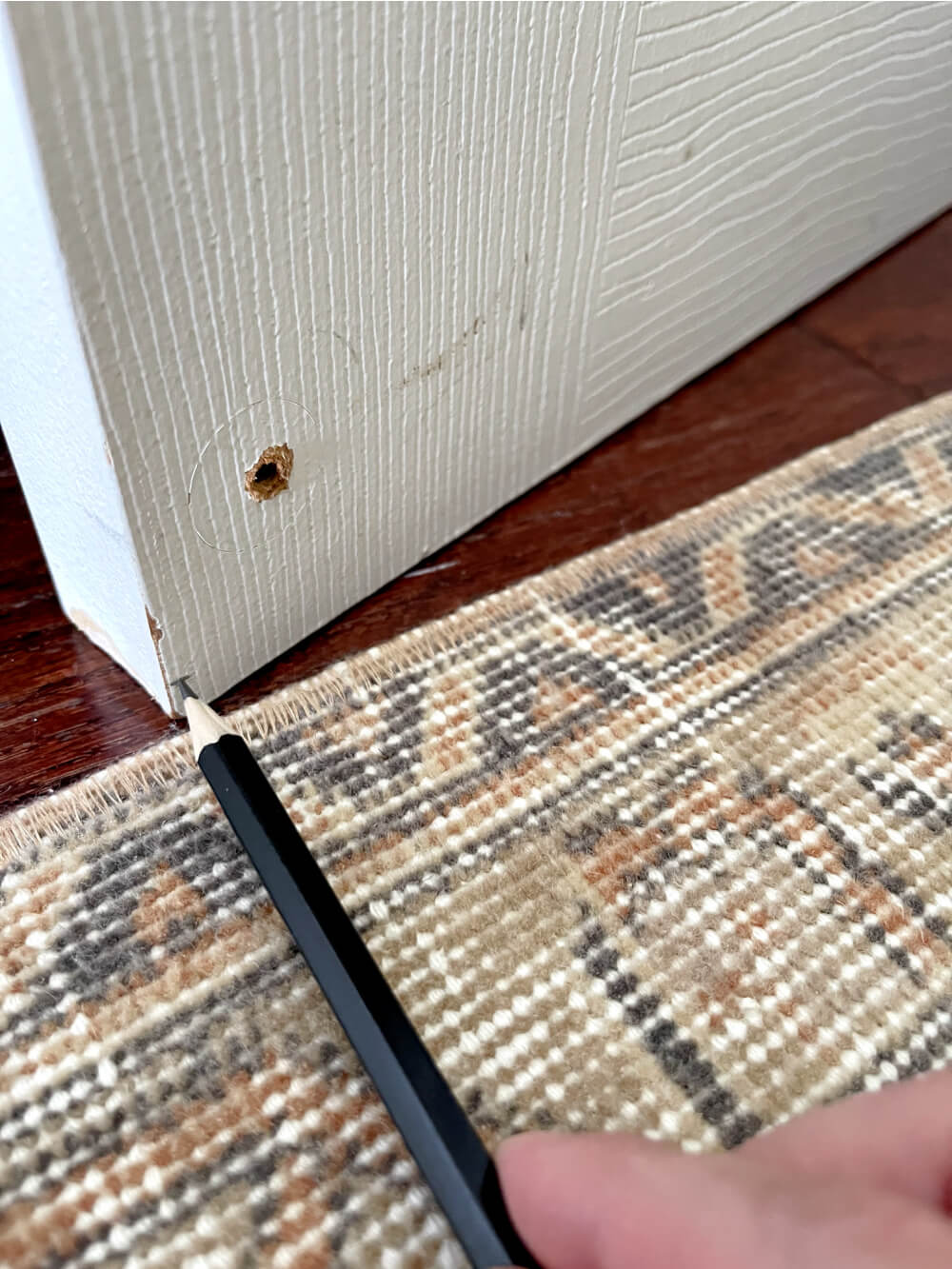 2. Next remove the door by using either a spring loaded hinge pin tool or long nail and hammer to take out the pin in the hinges. The spring loaded tool makes this so easy. If you don't have one, put a nail in the bottom of the hinge and hit it up with a hammer to loosen it.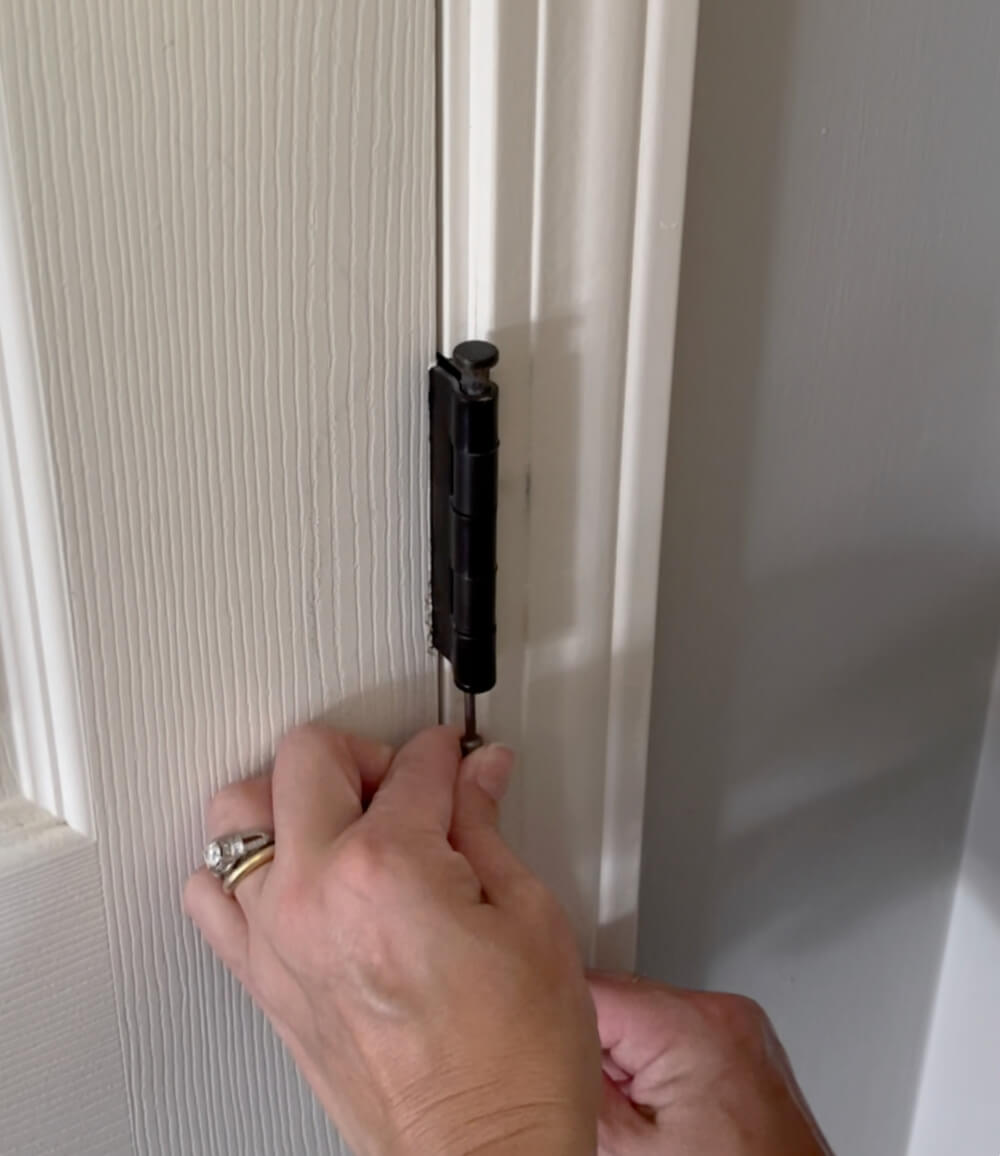 3. Measure your mark from the bottom of the door.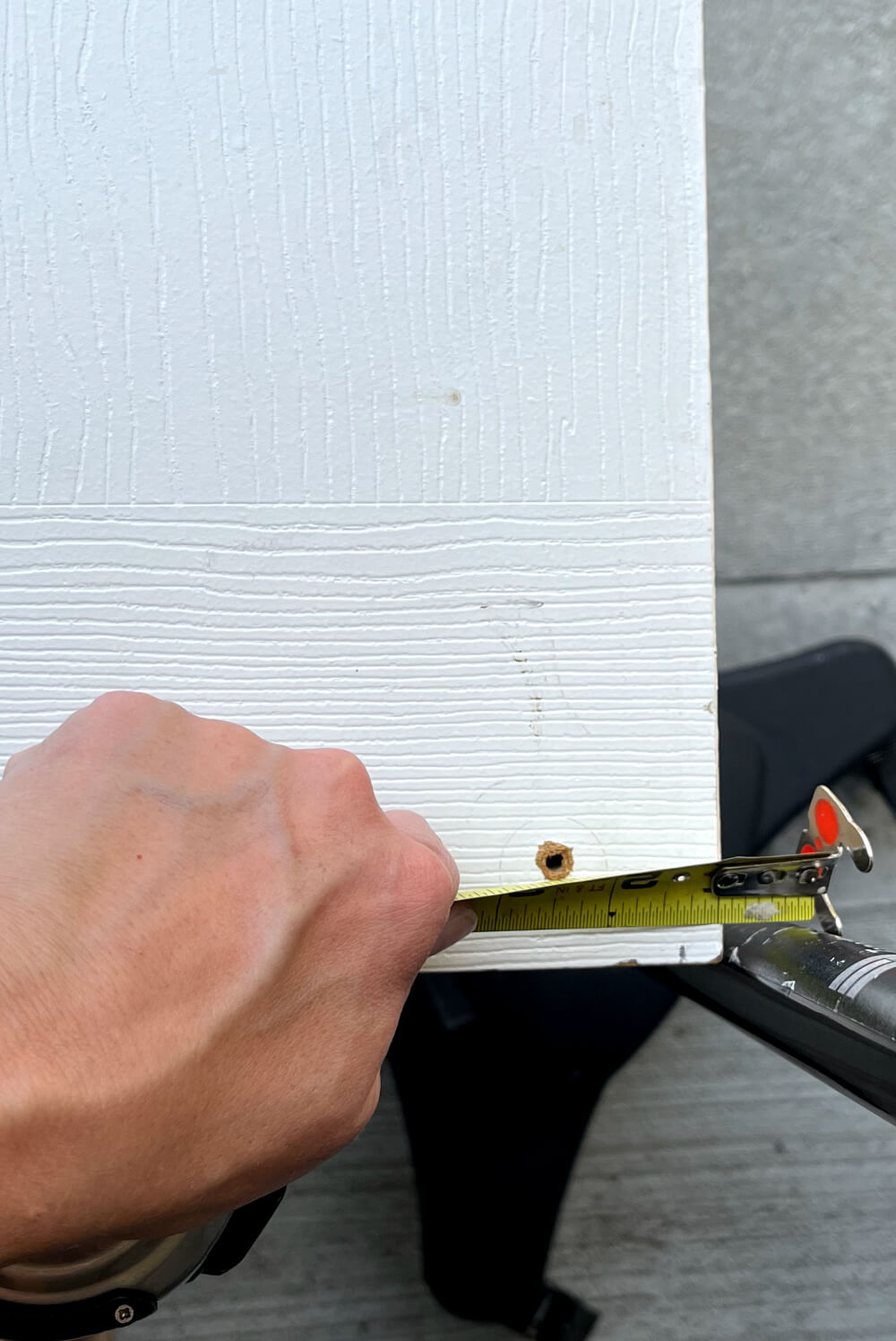 4. Then put a painter's tape along the bottom of the door so the mark you made is somewhere in the middle. The tape will help the wood from splintering and causing the paint to chip when you cut it.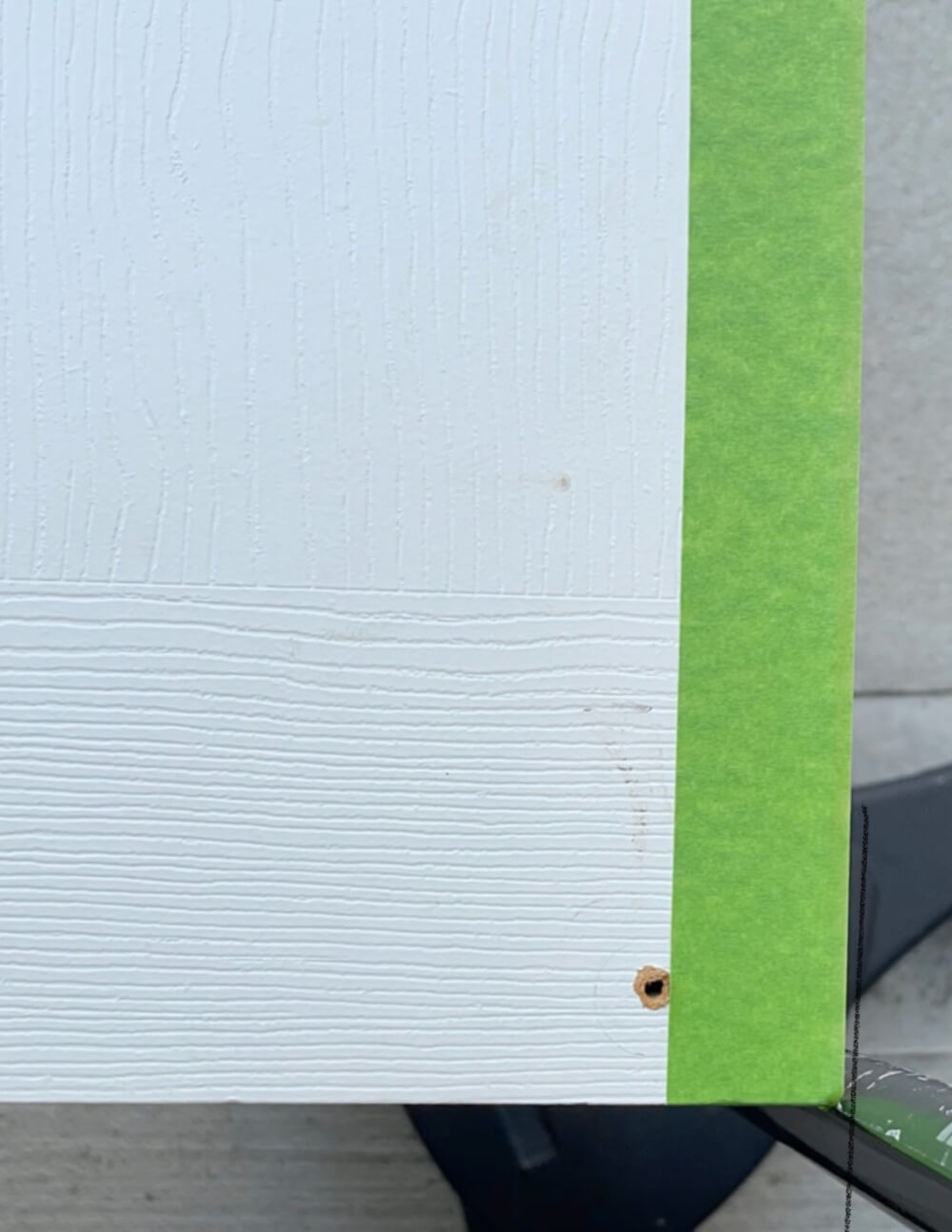 5. Make your measurement on the tape.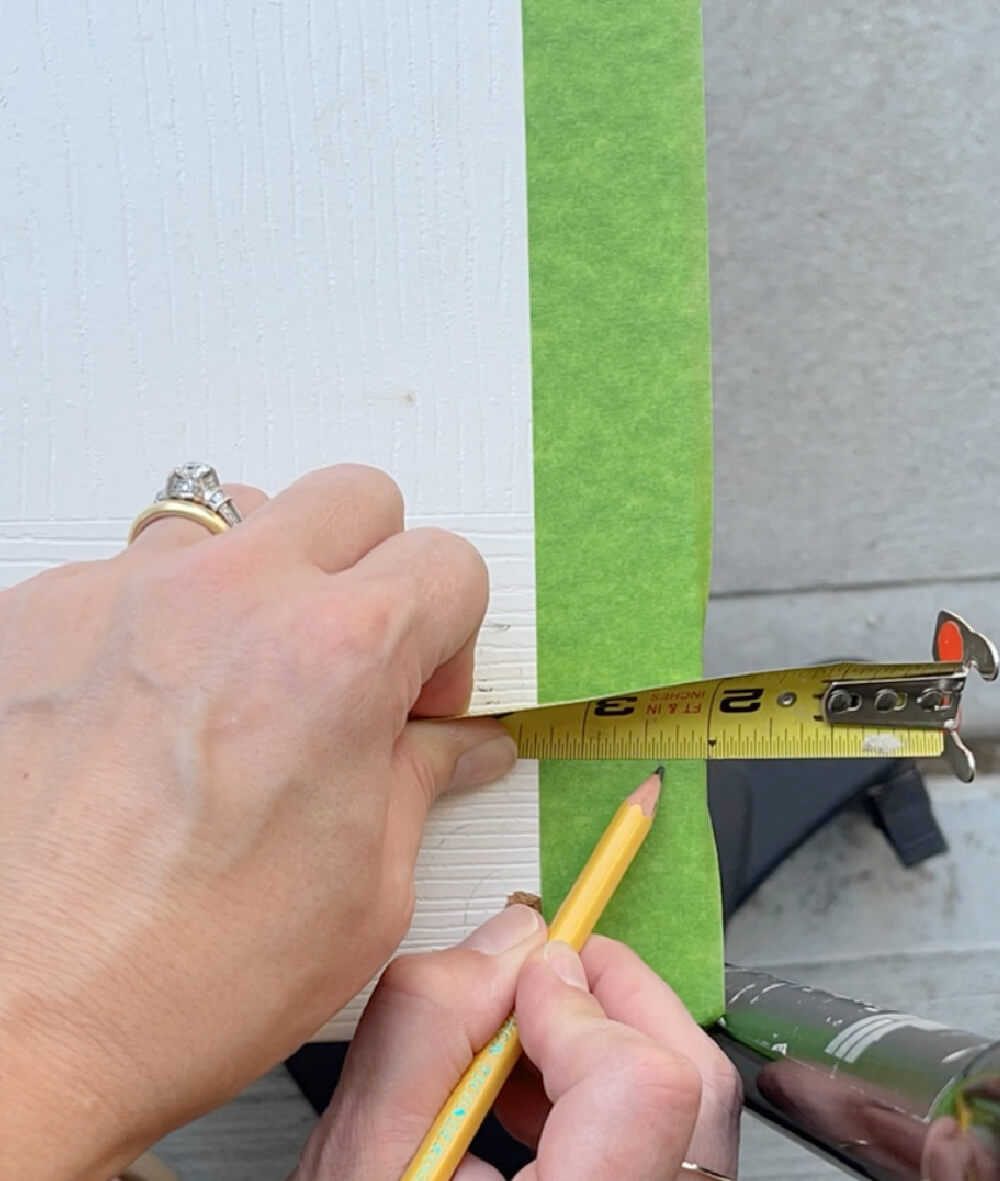 6. Use a long straight edge (a framing square works really well) to make a straight line for your cut.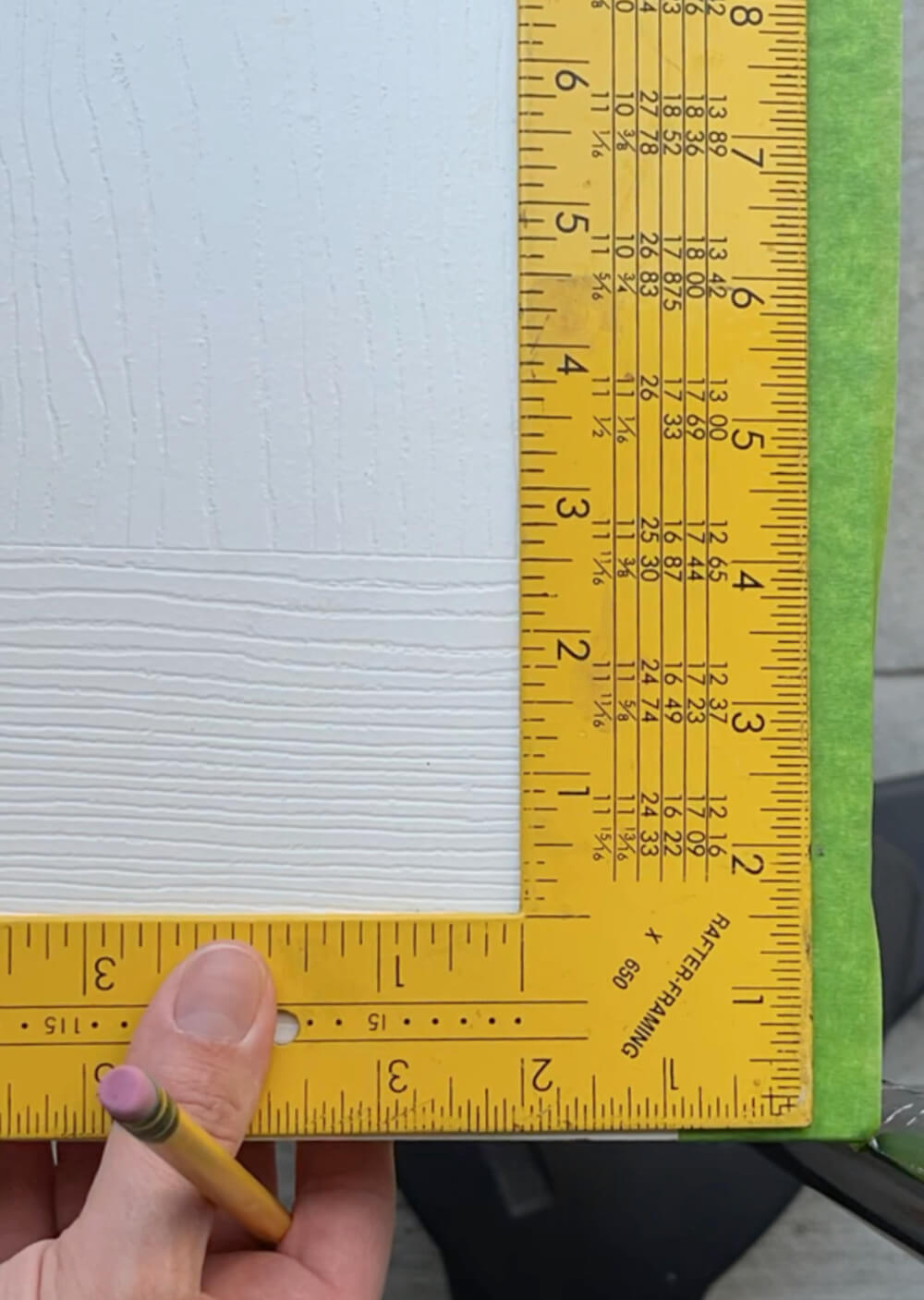 7. Use a saw to cut off the bottom portion of the door. A table saw works great.
TIP: Clamp down a straight edge to get a really straight cut without a table saw. You can see how I did it in this half door tutorial.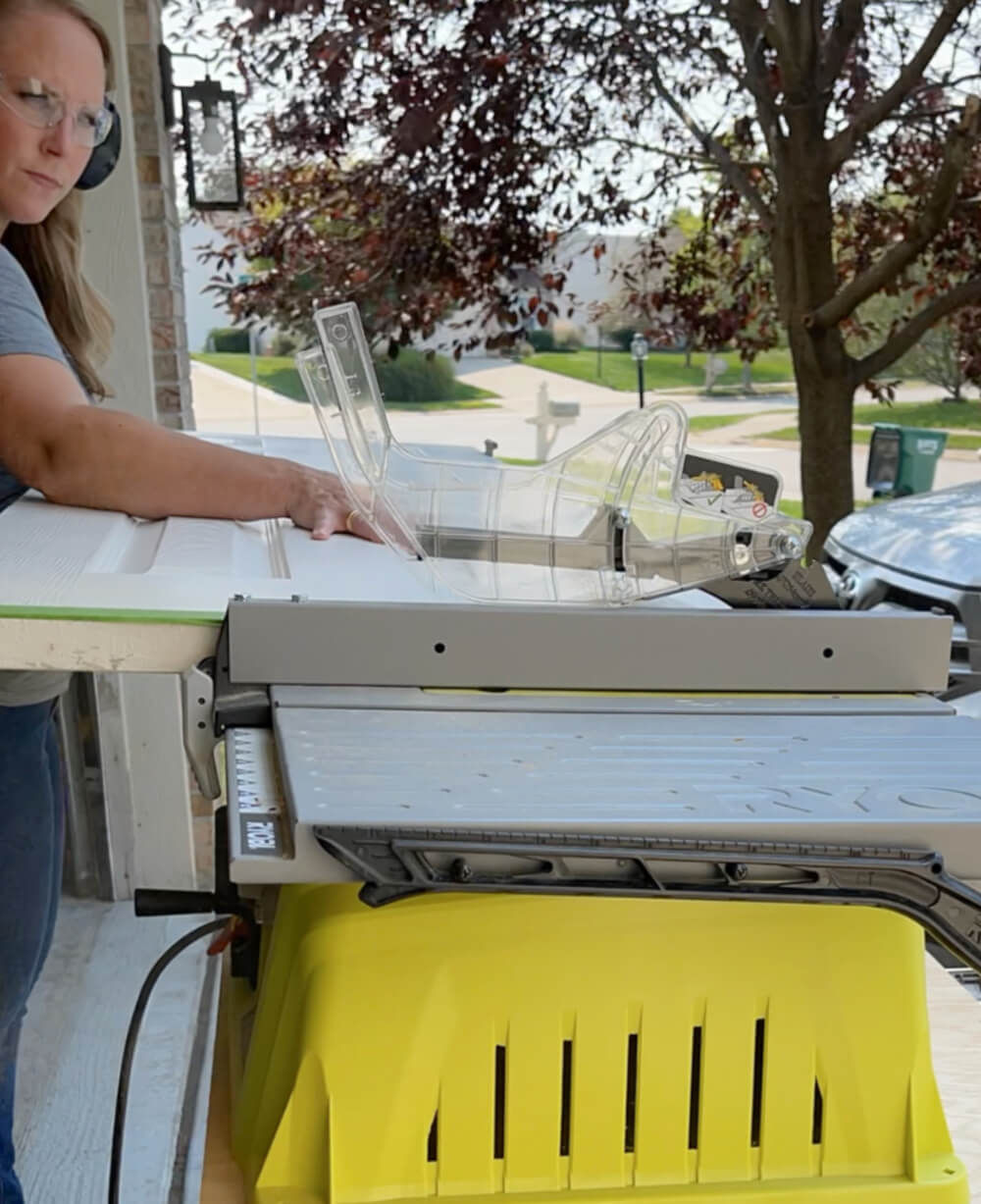 8. Put the door back on the hinges, hammer the pins back in place, and your done!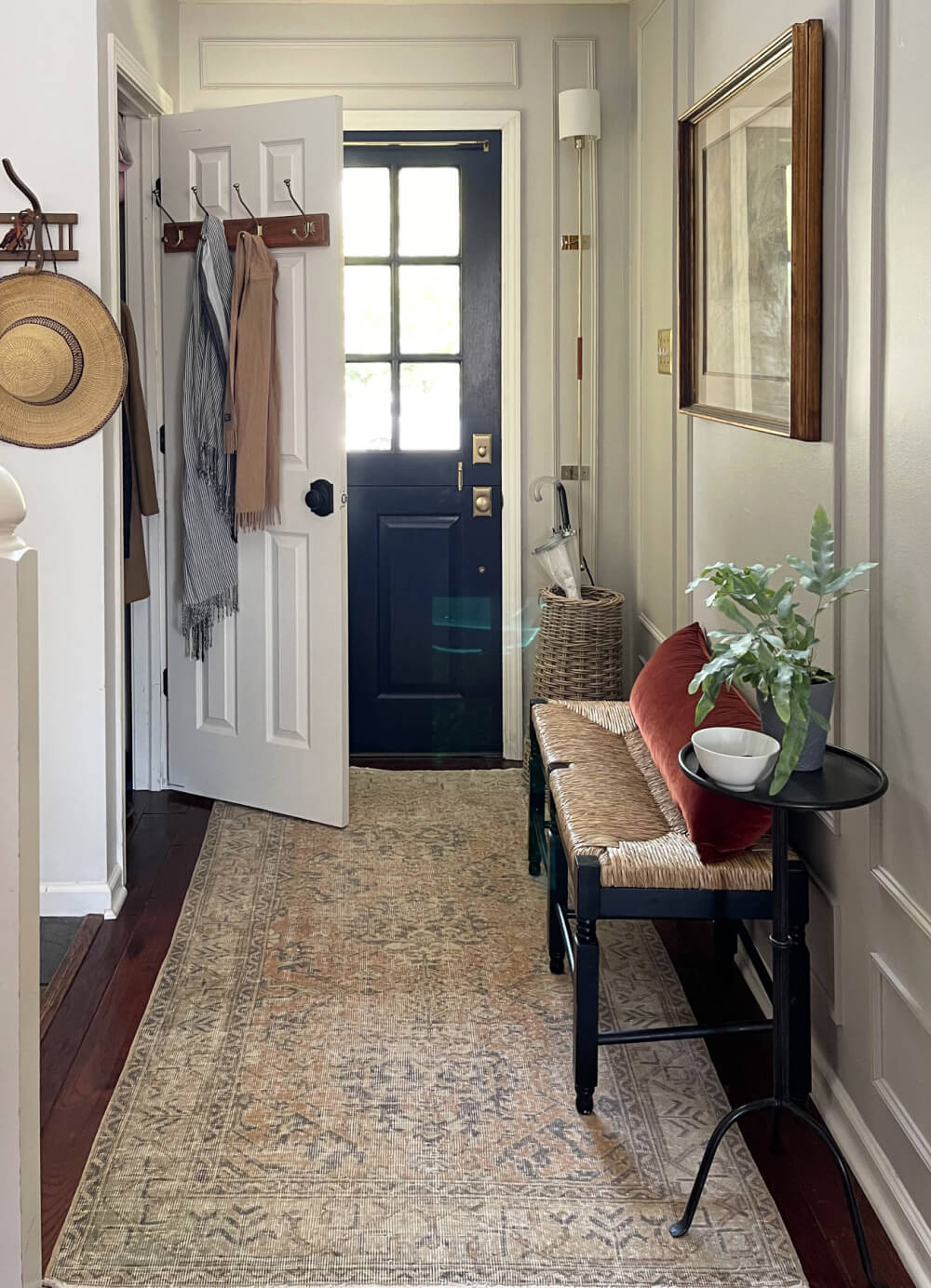 This took me about 20 minutes, but it would have gone even quicker with a second set of hands.