Do you have a large soaker tub that needs a little update? Check out my $9 bathtub makeover!

My bathroom has slowly gotten updated, but the one thing that really hadn't been touched was the ginormous soaker tub.  Honestly, I'm not a "bath person" so it rarely gets used.
I wanted to give is a simple update, without spending much money.  So, here was my inspiration picture…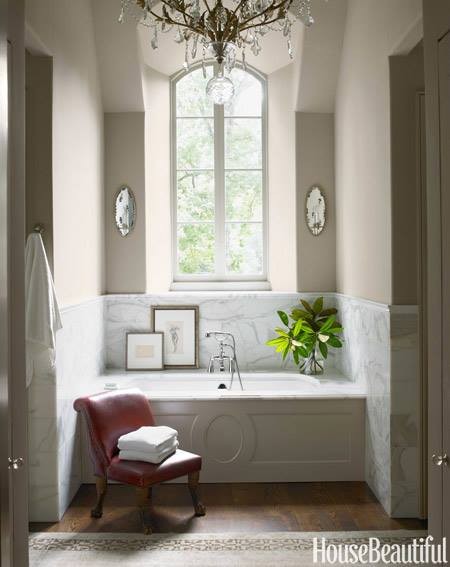 source:  House Beautiful
I LOVE the classic and luxurious feel.  To recreate the look for my bathtub makeover, I bought a 4X8 sheet of masonite for less than $9 at the home improvement store.
I had the store cut it to size, so it was easier to carry and I didn't have to worry about making perfectly straight cuts.
Here's where my technical skills came into play 😉 ….I measured the center, then I used a large oval platter to make the center design.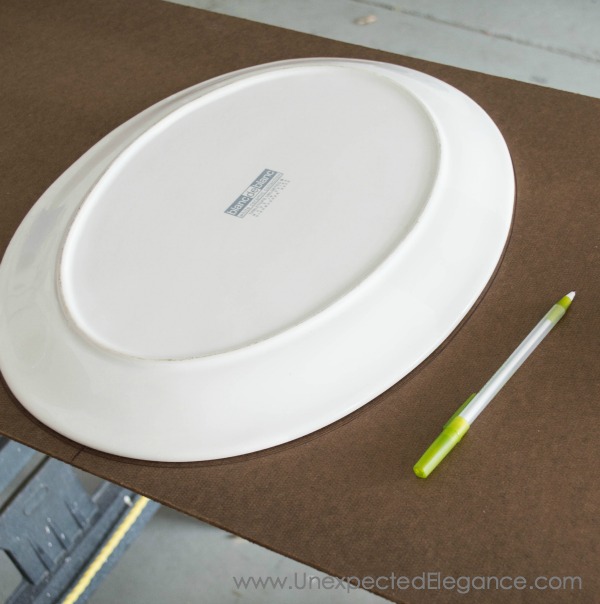 For the outside detail, I used a scrap 2″x4″ as a template.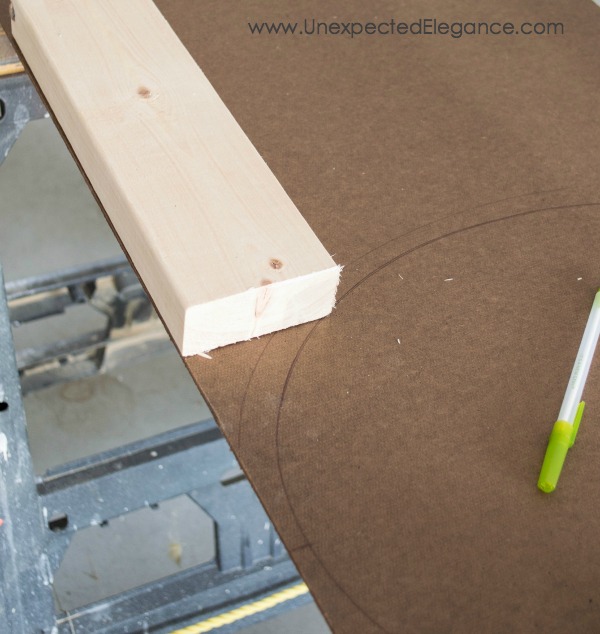 The center cutout was the most challenging because I didn't have a compass or any fancy tools.
The width of the 2×4 is actually 3.5″, so I just used a tape measure and went around the outside of the oval making marks.  Then I did my best to trace.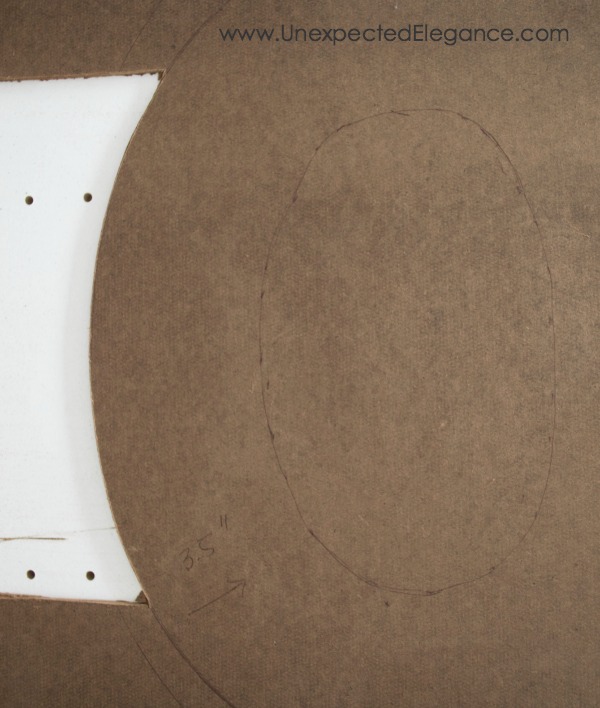 I used a multipurpose tool to cut the masonite, but you could also use a jigsaw.
Here's what it looked like before I painted it white: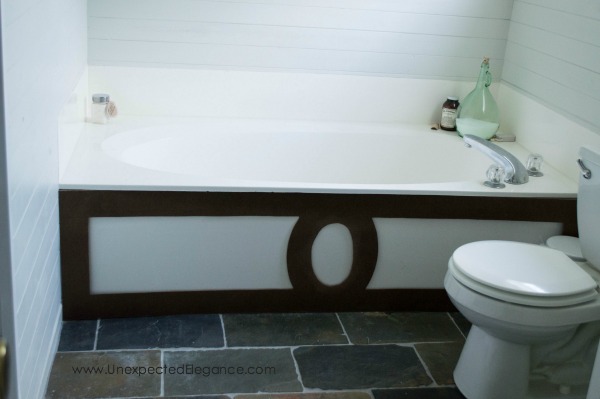 After a few coats of white paint…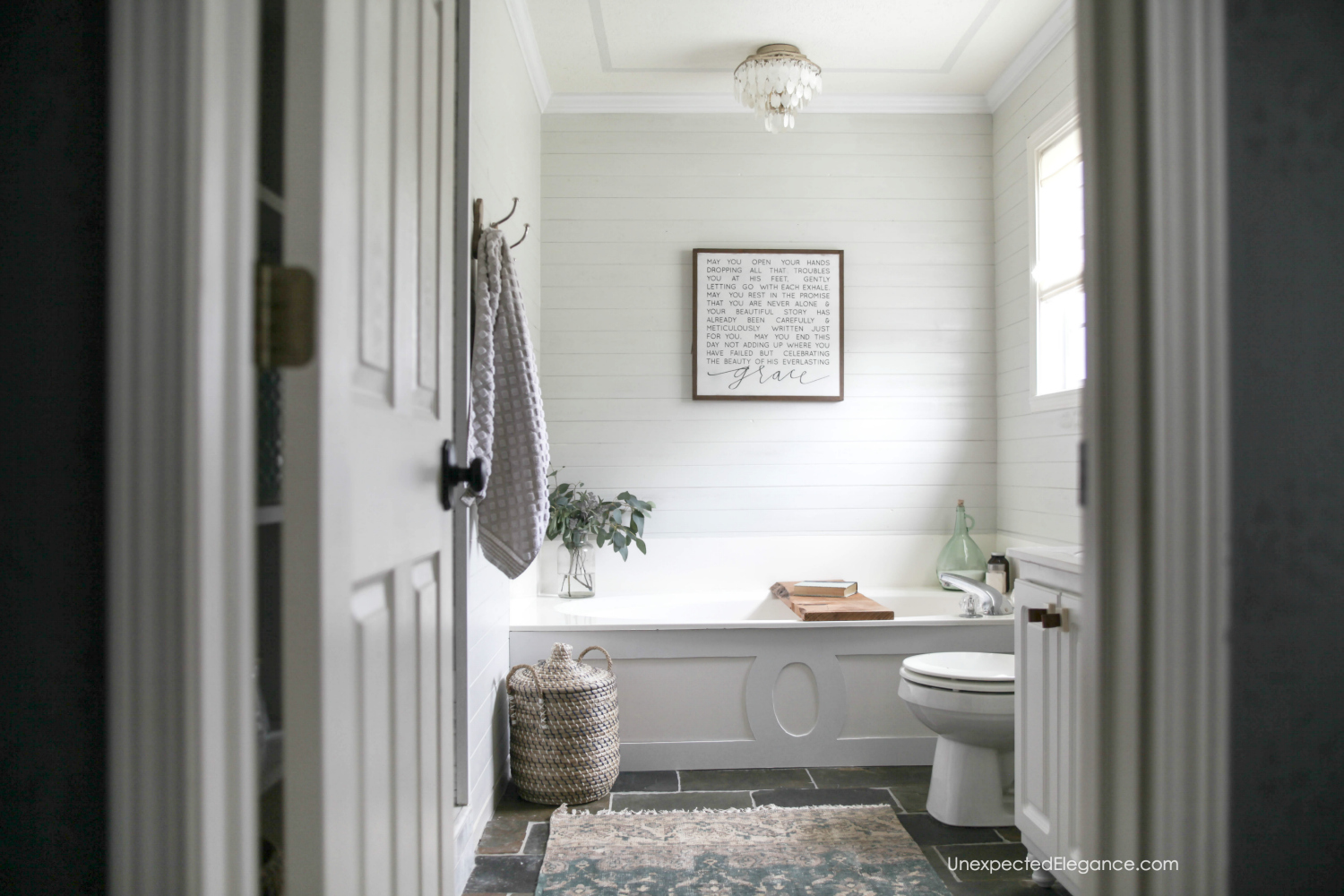 It fits snuggly, but I secured it with white, paintable, waterproof caulk.  The caulk polished it off and filled in the gaps.
I get asked about the artwork over the tub often and you can find it  HERE.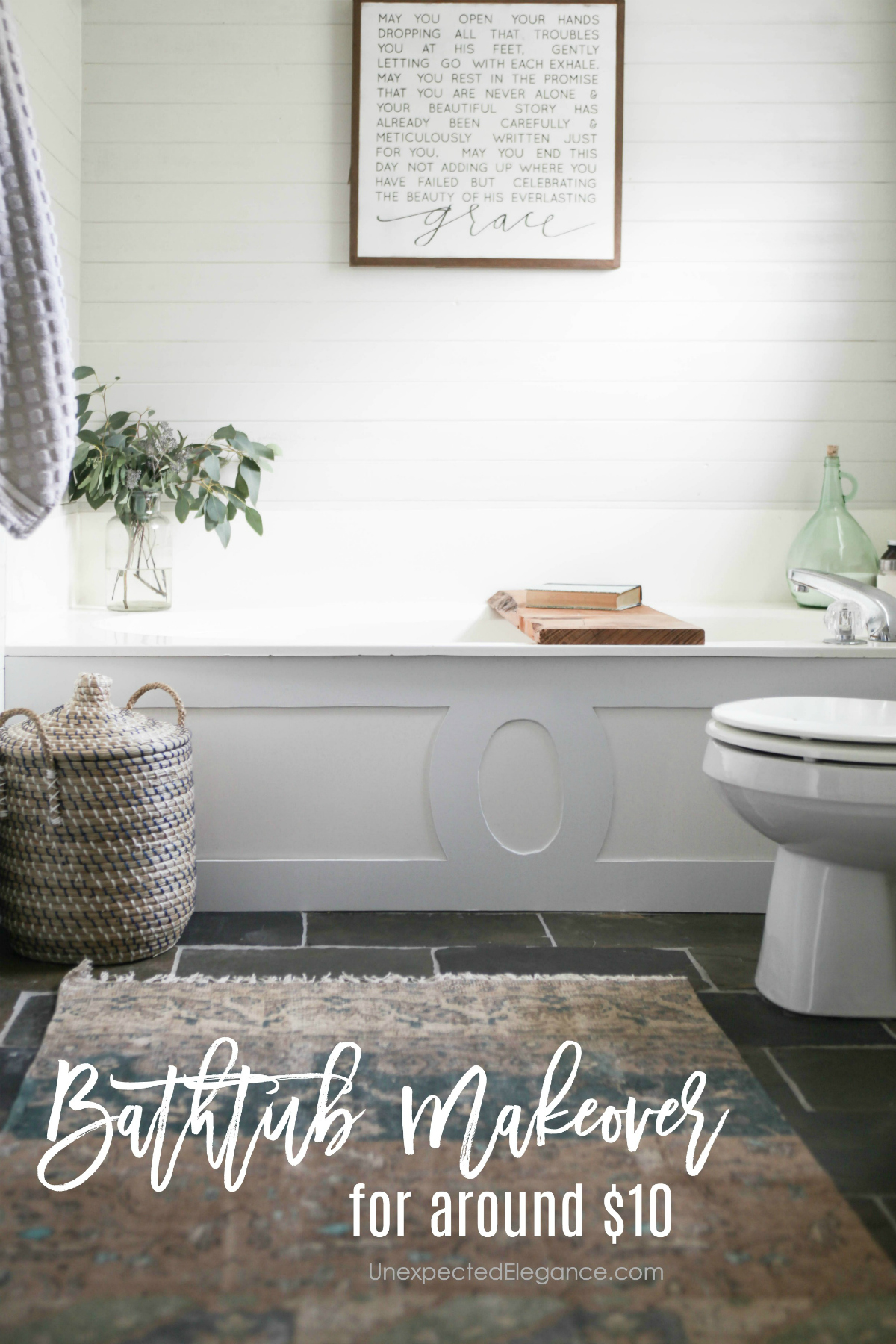 I think my $9 was money well spent!!
For more budget-friendly tips, check out these posts:
AND if you want help with your next room makeover, I have you covered!  Take my Design A Room in 5 Days Challenge…