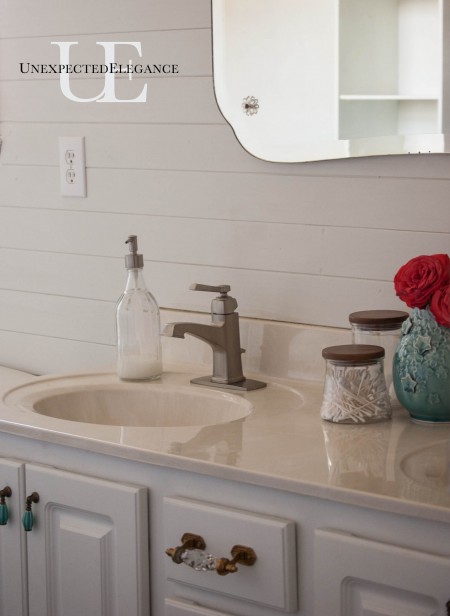 I've been out of it for a while now…I just can't seem to kick a cough (I FINALLY went to the doctor yesterday!)
I've started to feel better and it's a good thing because I have so many things that need to get completed, baby showers to host/attend, and a jewelry party at my house next week!  Whew!
One of my on-going projects has been my master bathroom and it's starting to take shape!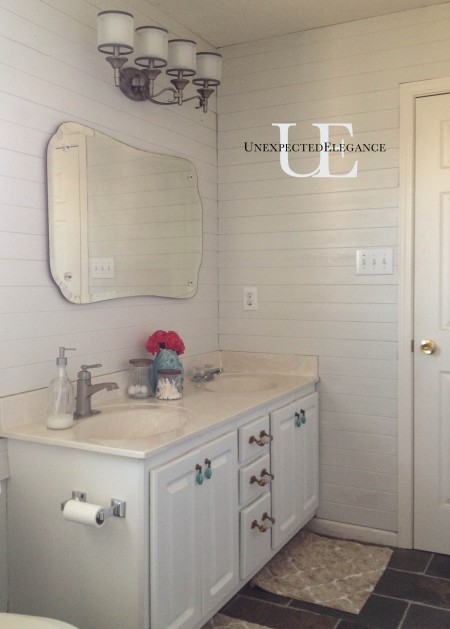 I'm sure you've noticed a few of the changes, like the wall, FUN hardware and mirror, BUT did you see the amazing light fixture!?!
It is absolutely beautiful!!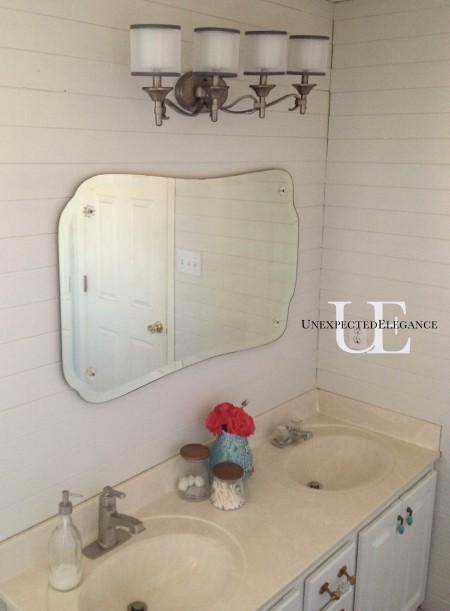 I'm having fun with this bathroom because no one sees this space except my husband and I.  I used to struggle with mixing finishes, but I've gotten over that…did you even notice all different finishes?!?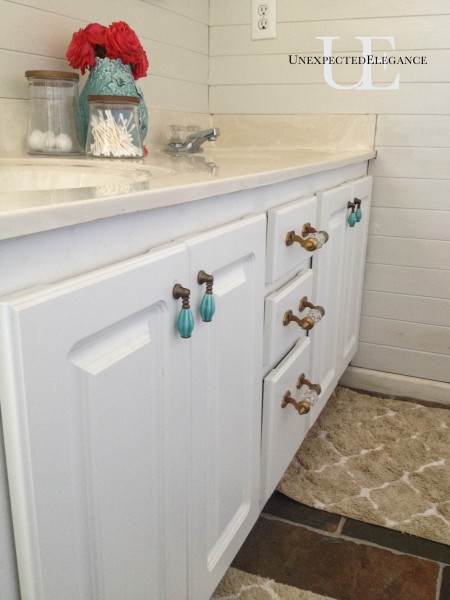 My birthday was last weekend, so I treated myself to this amazing hardware from Antropologie!  The original plan was to replace the sink cabinet, but in an effort to save A LOT of money I decided replacing the faucet and hardware would do the trick.  What do you think?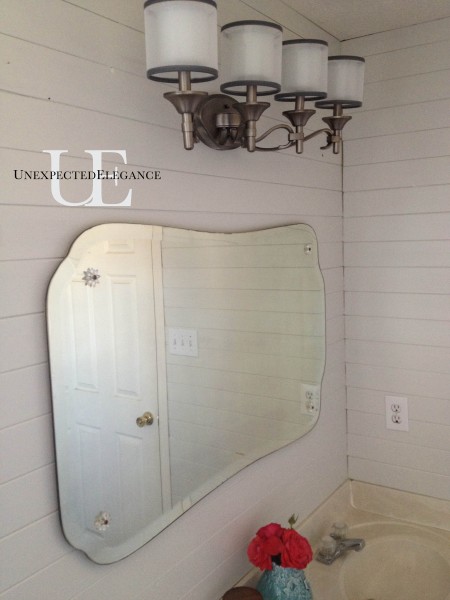 I got the light from National Builder Supply…it's the Kichler Lacey Vanity Light and I love the elegance of it mixed with the cottage feel of the walls!

I also have some very exciting news:  I've partnered with National Builder Supply to give away a COMPLETE BATHROOM MAKEOVER!!
Do you have an UGLY bathroom that needs a makeover?  Click  HERE to enter your bathroom for a chance to win the makeover or a Pfister  showerhead and bathroom faucet and you can start on your bathroom next! 😉
~Angela
**National Builder Supply provided the lighting fixture featured in the post, but as ALWAYS I give my own opinions of products!**