Well, it's hard to believe that we are finishing up week 2 of the One Room Challenge.  I wouldn't say I'm ahead, but I'm not behind either.
This week, I painted ONE wall.  Yes, just one!  Since this is a room that we use daily, I didn't want to completely disrupt the function…so, I painted the wall that the bed was going to be on for the new design.
The bed is now on the newly painted wall, and I will just slowly paint the rest of the room as I go.  I wanted to add a wall treatment, but I just don't have the time right now and I'm too cheap to hire someone else.
I also stripped the paint off this dresser: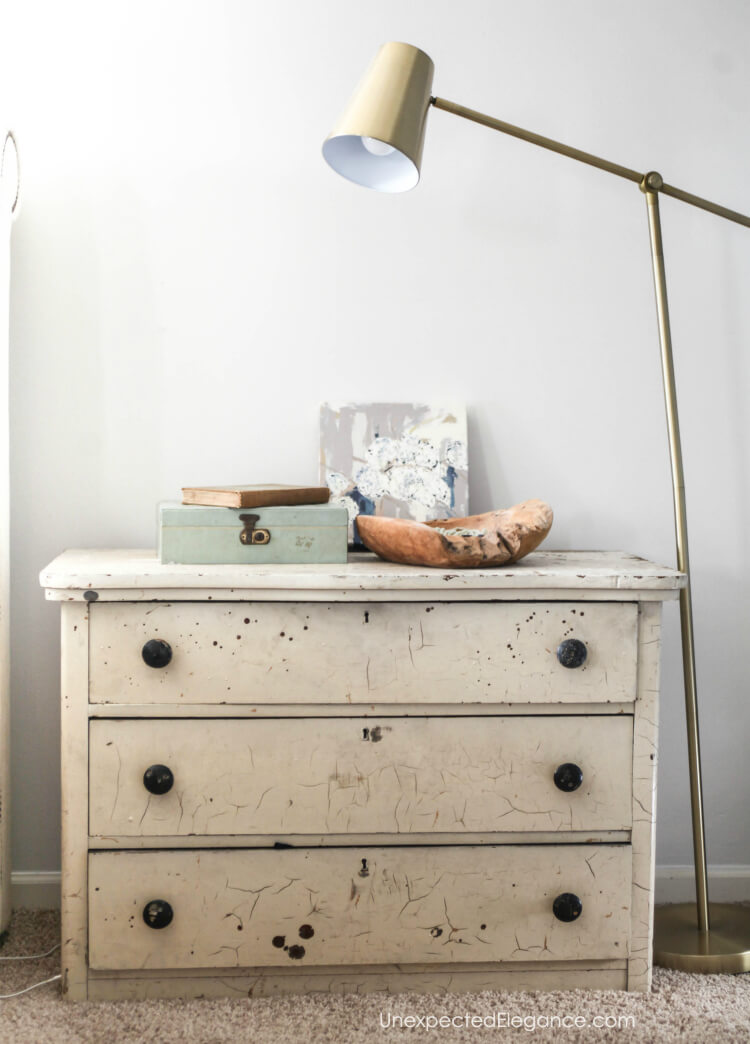 I have wanted to remove the paint for a long time but just haven't gotten around to it.  I'm all about distressed paint, but this was HORRIBLE. (Can you see the bubbles?)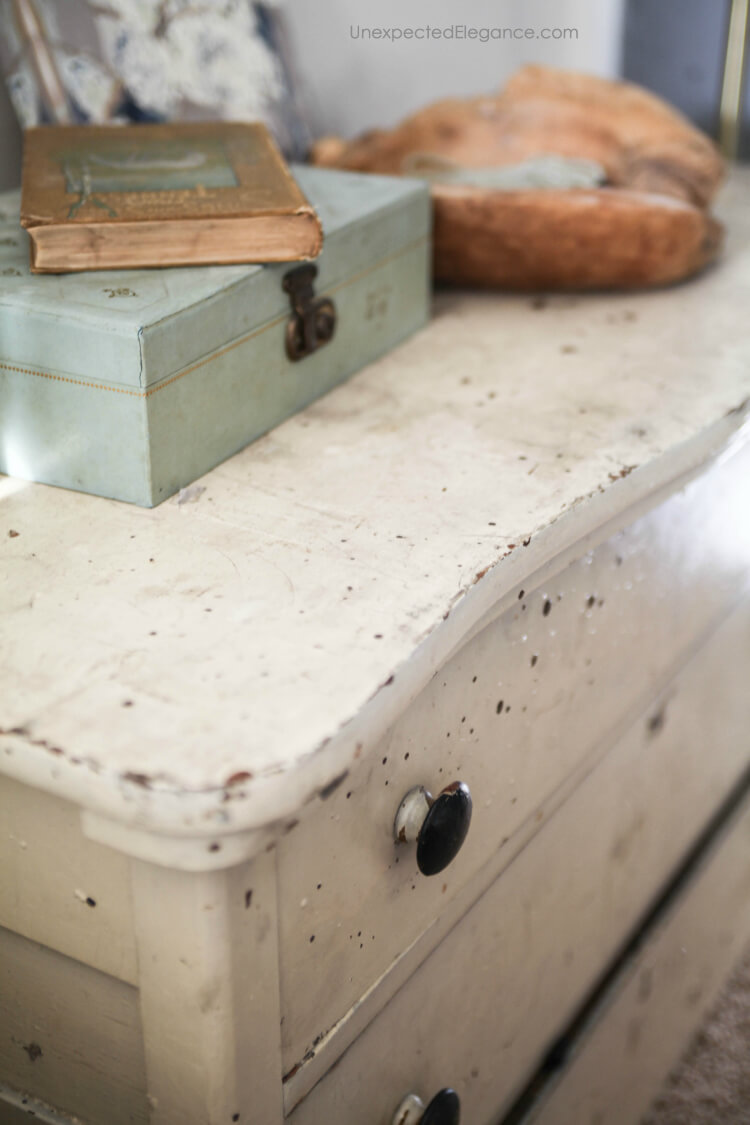 The absolute best part of this project…the wood under the paint is GORGEOUS.  Do you remember my design board and how I wanted the nightstands to look? (You can find in last week's post here.) . It came out perfect.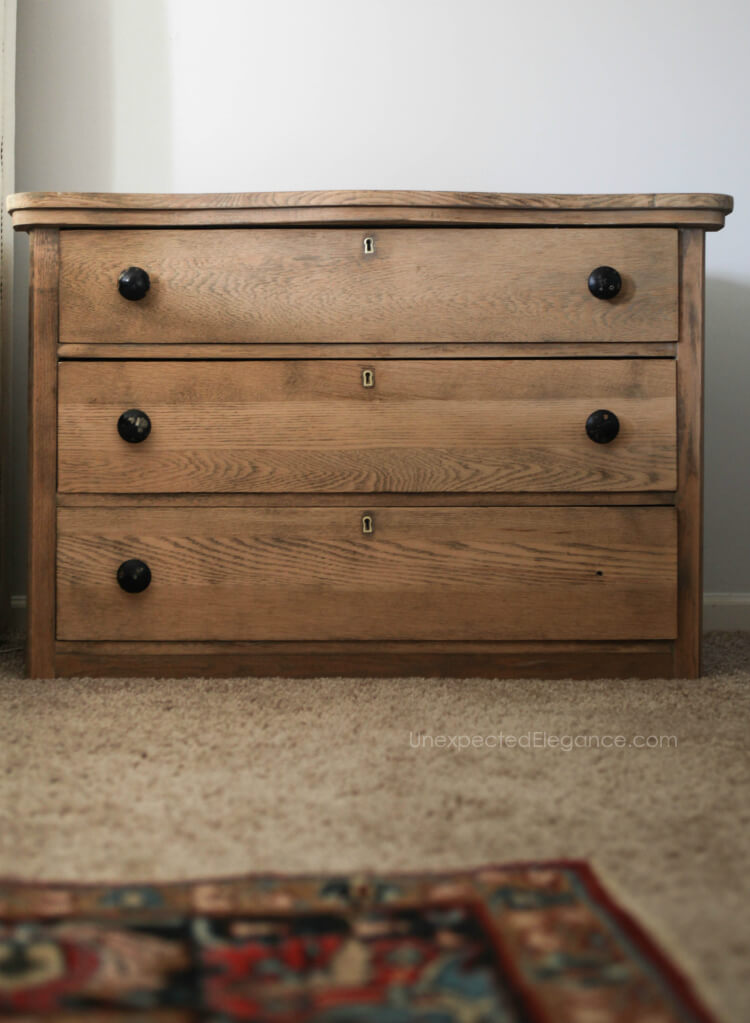 I'm debating on even sealing it because I don't want to change the color.  Do you have any tips on how to keep it this color and still use something to protect the wood?
As you can tell from the photo, it's now missing one of the knobs.  I had to cut it off because the screw was stripped and I couldn't get it out.
I actually like the black accent from the old knobs but will have to replace them.  Here are the options I bought to try out: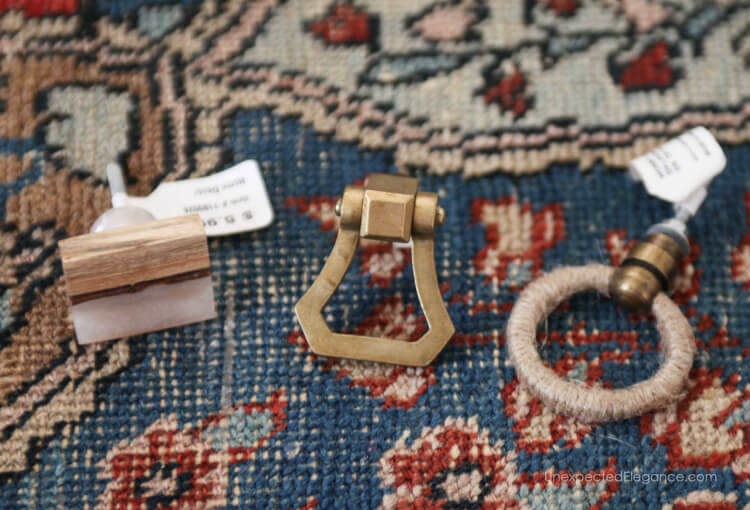 If I use the ring I'll take off the twine, but all of these are very cost efficient.  I found them at Hobby Lobby and I'm leaning toward the center pull.
Next week, I'm hoping to have my window treatments figured out and ordered.  I also want to strip the second nightstand.  Here's what it currently looks like: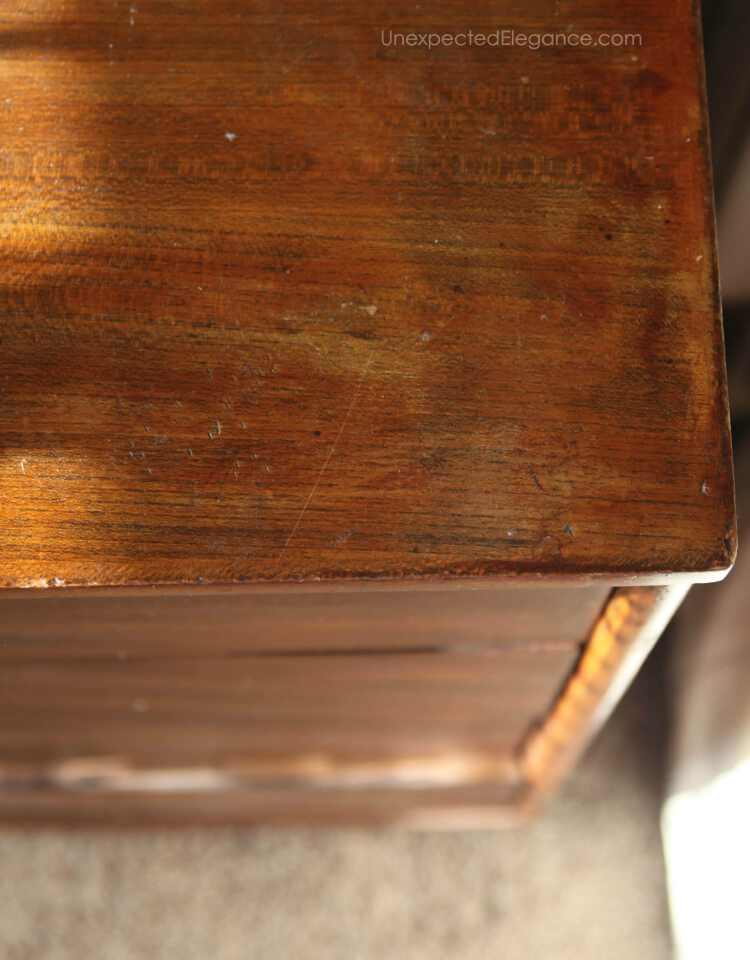 It's very red!  I'm really hoping the wood color is similar to the other one, but if not, I'll use stain to help tone it down.
Well, that's it for this week.  I'm happy with the progress and absolutely LOVE how the nightstand came out.
Check back next week for more updates and be sure to stop by all the other One Room Challenge participants HERE.