It's week 4 of the One Room Challenge…and I'm finally starting to feel like it's coming together! I've had some challenges (that I'll share with you in a little while) but just in case you've forgotten where I started, check out WEEK 1.
This week I've been searching for accessories. I've struggled with the color palette because the rug has such a mixture of colors and I could take it in a lot of different directions. There are definitely some vibrant colors but I've decided to go with the muted colors.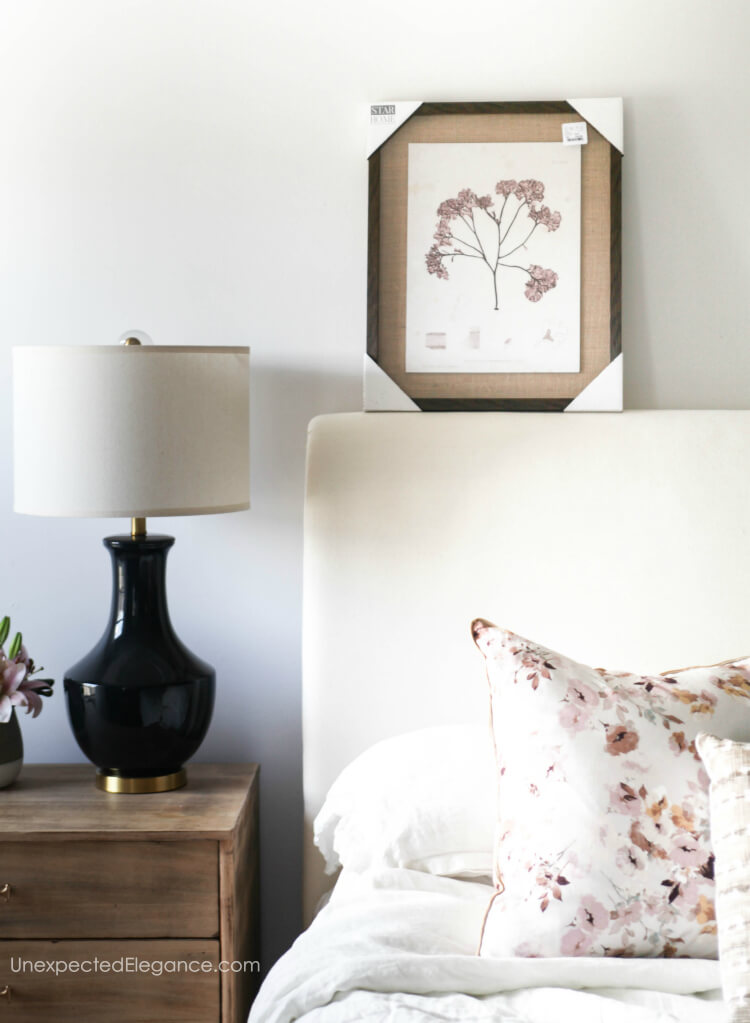 I fell in love with the floral pillow but I wasn't sure if I could make it work. However, I think I've figured out the bedding and some of the artwork.
I found one picture in the right color scheme (above) at Homegoods. I 💕 it, so now I'm on the hunt for a complimenting picture for the other side of the bed.
The lamp situation was also a challenge. (You can see them in the Week 3 post.) The glass blended in with the wall so I decided to go with the same navy lamps that I used in my client's dining room. (You can find the lamp here.)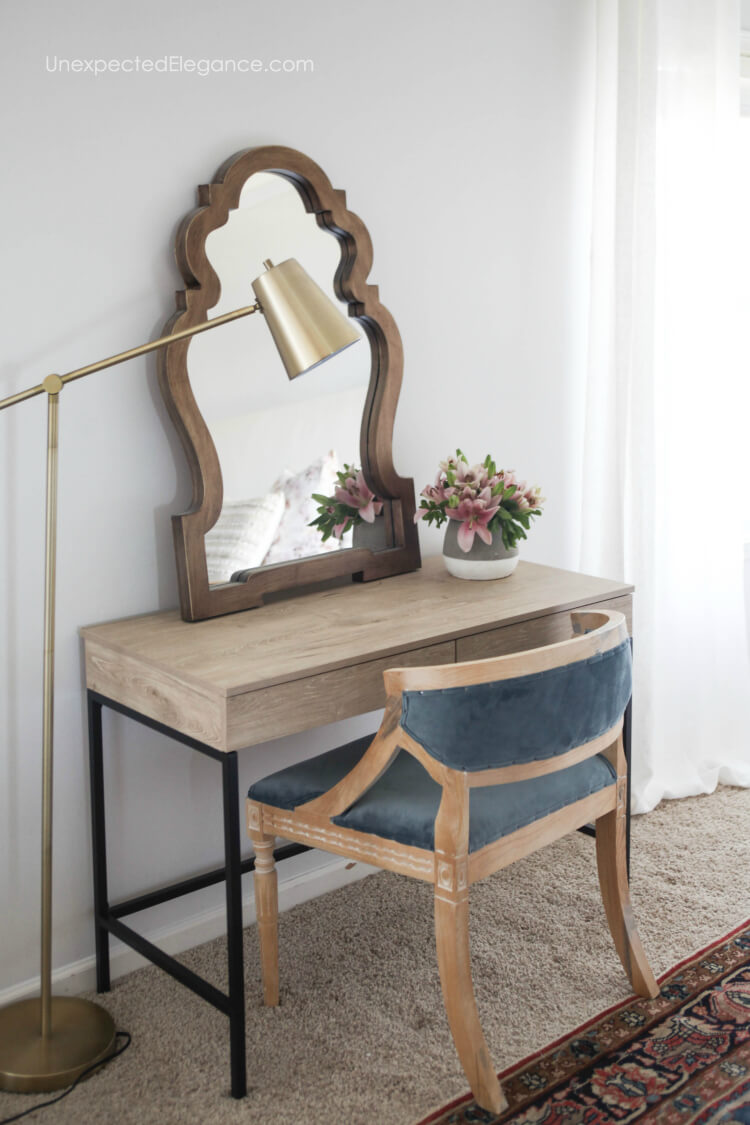 I got the desk from Target and chair from Homegoods. The chair's finish looks a little orange in the photo but is a lot lighter in person. I'm going to attempt to make it closer to the desk color…I'm hoping I can do it without messing up the fabric! (finger's crossed)
I "stole" the mirror from my living room…which means now I will need to find something else for that space. It's funny how decorating one room inevitably causes a trickle effect!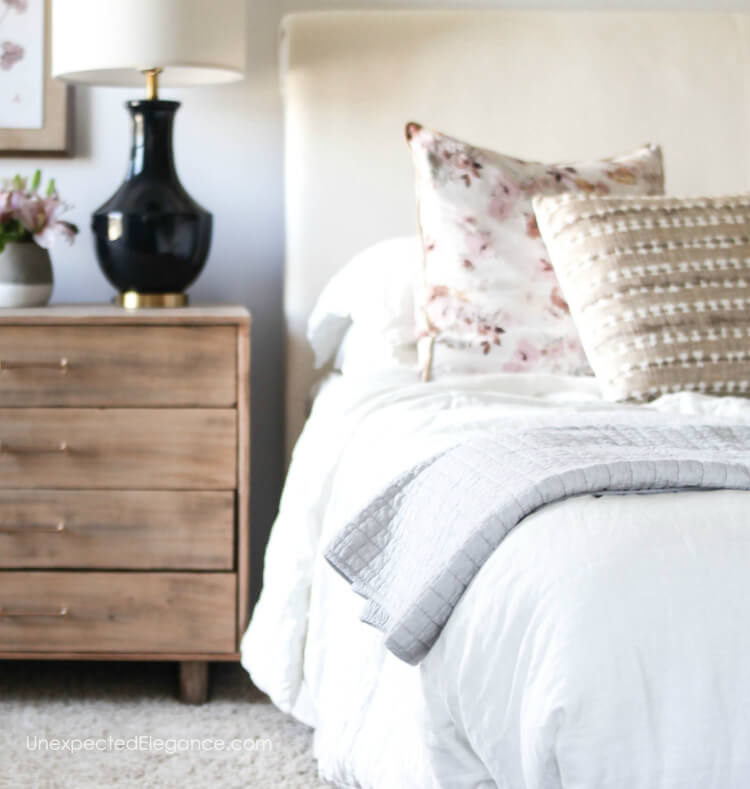 Check back next week to see more progress and be sure to stop by some of the other rooms in the challenge, HERE.