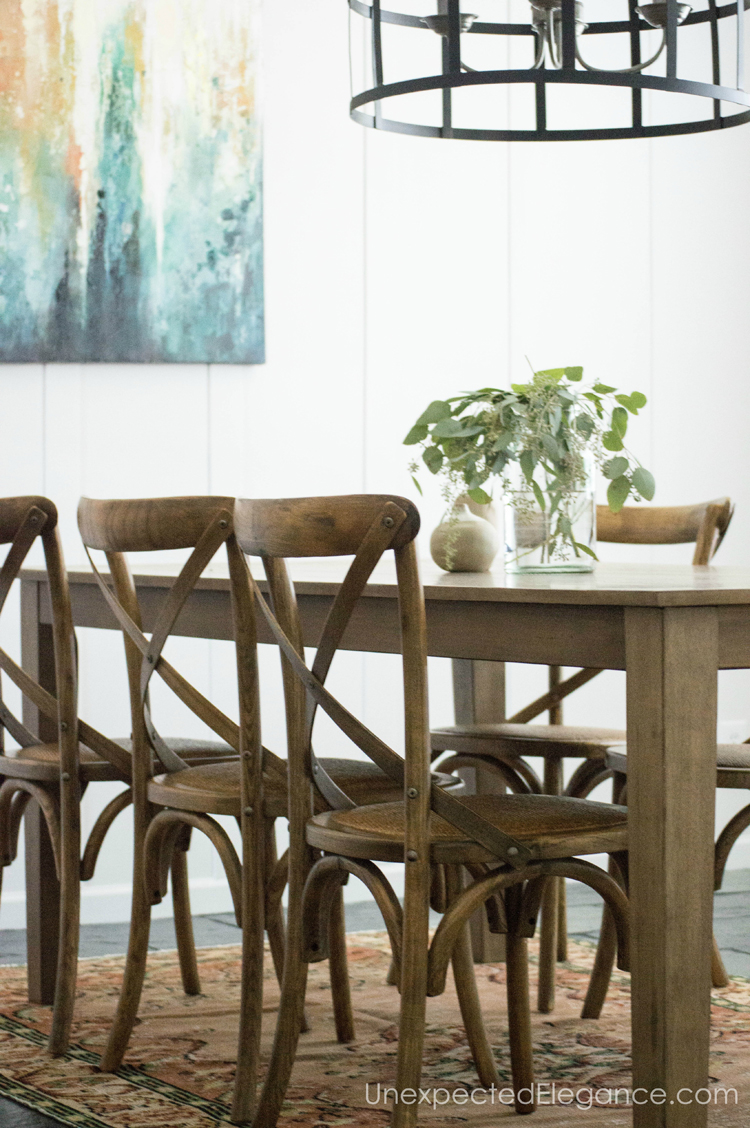 My dining room makeover is finished!  I had so much fun with this project, even though it took me longer than I would have liked to complete.  This post is going to be mostly pictures, but you can find the source list for most of the items in this room at the bottom of the post.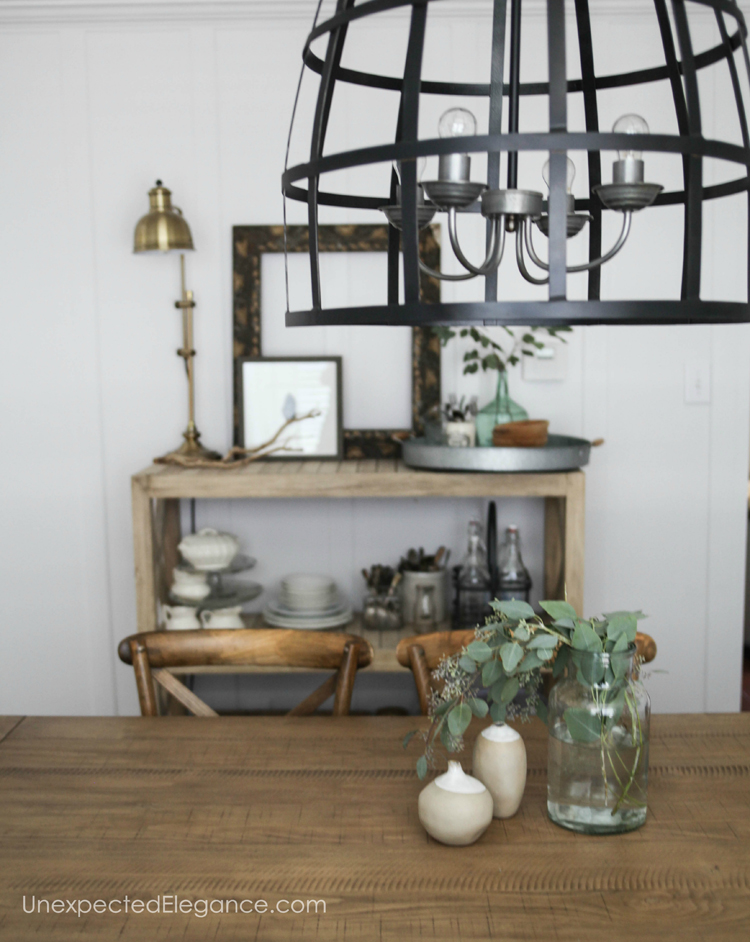 One of my FAVORITE pieces in the entire room is the light fixture.  It's made by Noir and is the Wayne Industrial Loft Metal Birdcage Pendant Light.  I searched and searched for a good price on this chandelier and found the best price at Kathy Kuo Home.  It's massive, but I wanted something to fill the space, since the walls were white.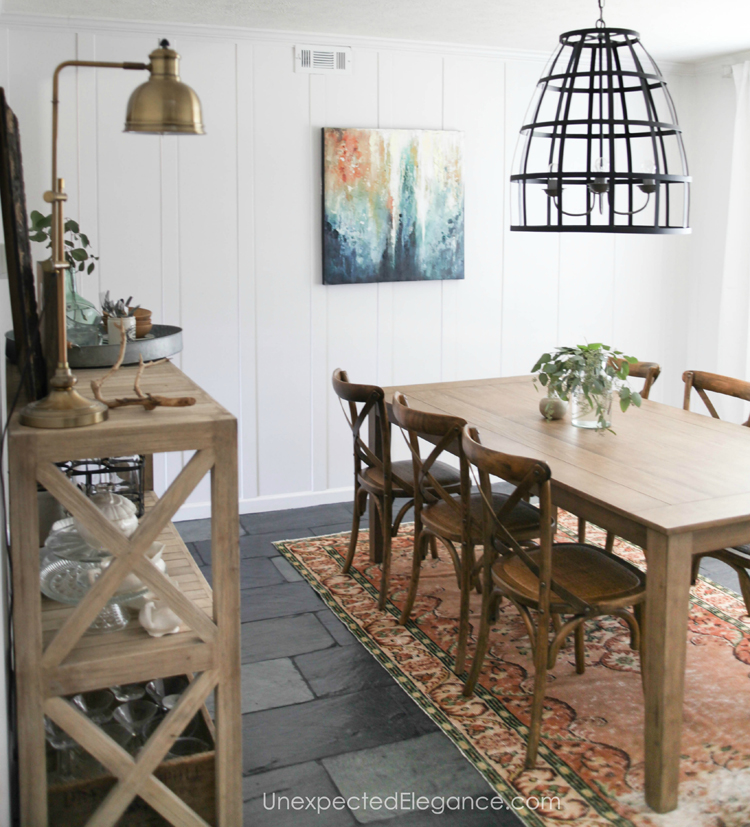 I had originally thought I would get a buffet, but I found this shelving at Homegoods and the price was right.  I really like it because the sides add some interest and the color looks like weathered wood.  I might eventually get a buffet, but this is working great in the mean time.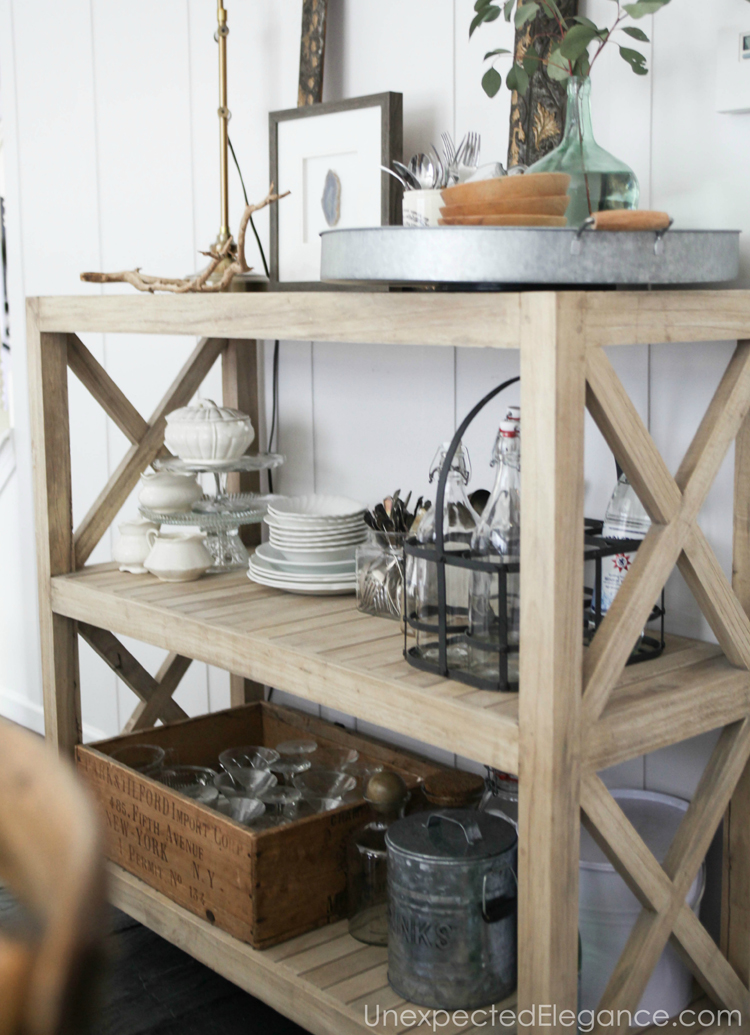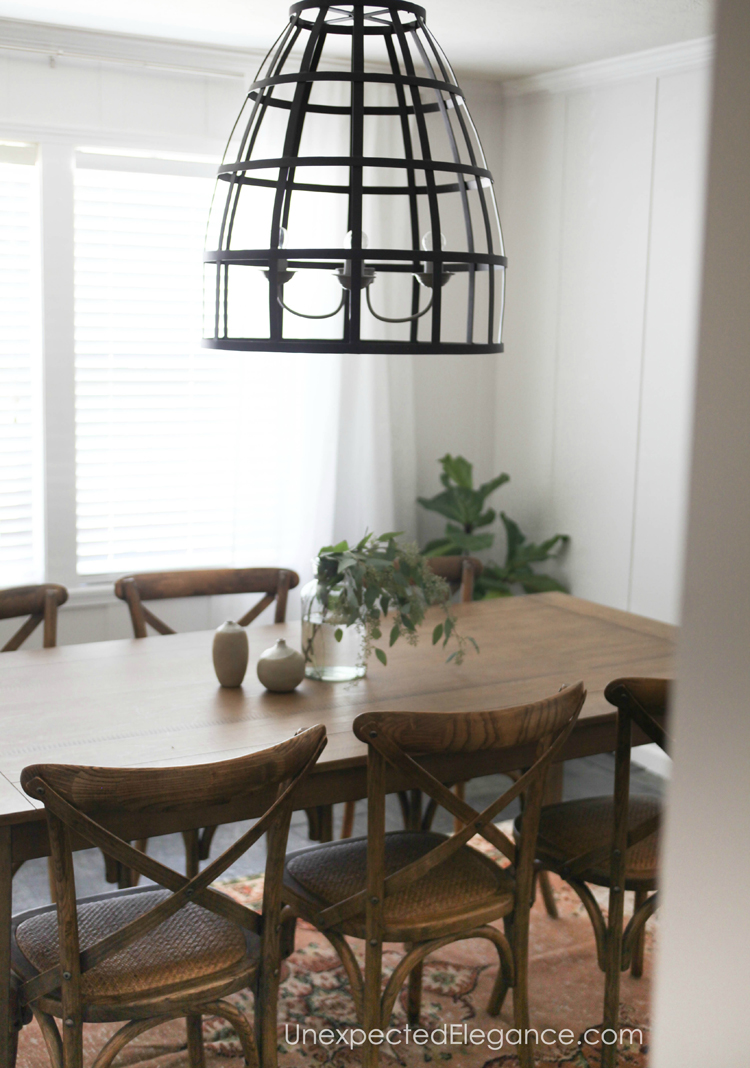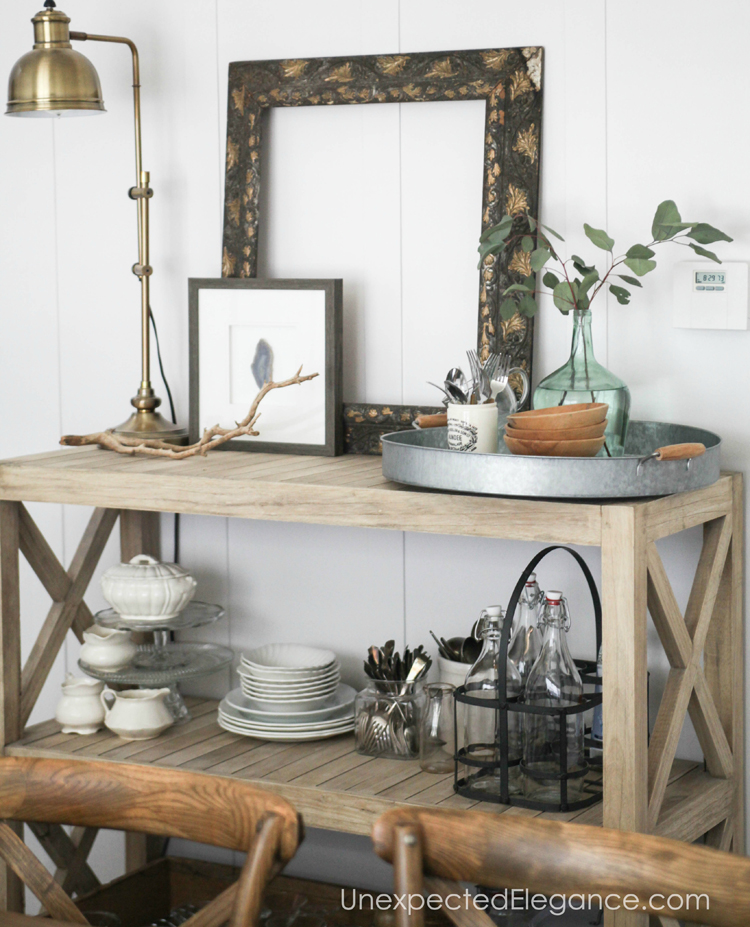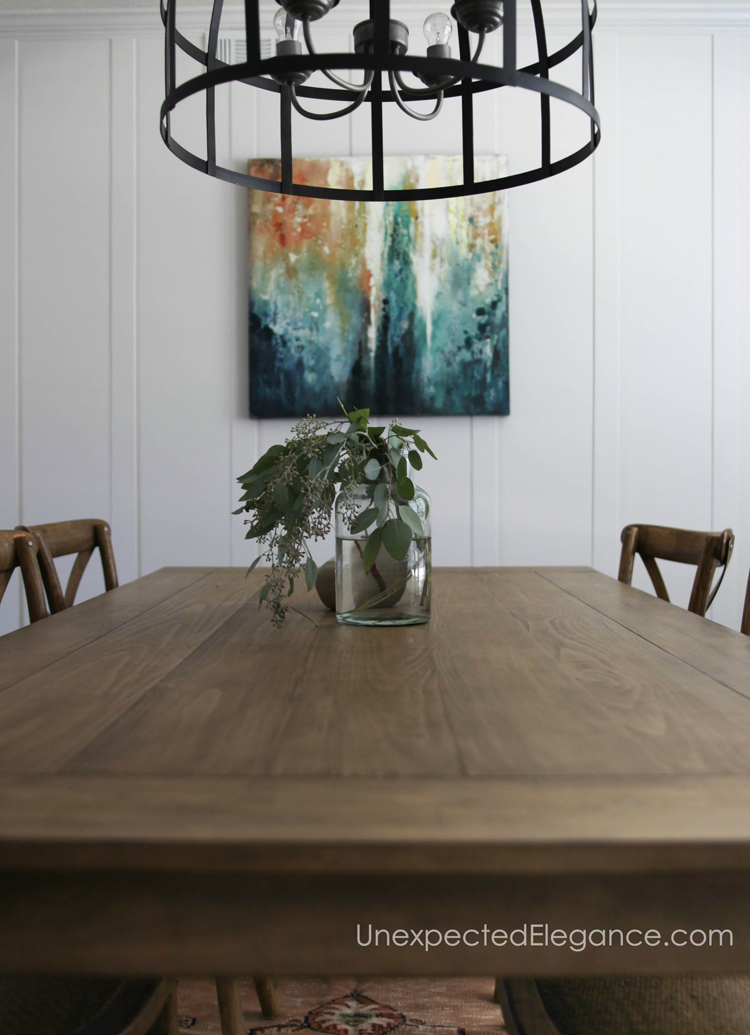 I kept our table and chairs because I still love them… and why purchase something when you don't need to, right?!?  The table was VERY inexpensive (I think we spent around $300).  It's from World Market and I like that's it got clean lines, but still looks a little farm-housey.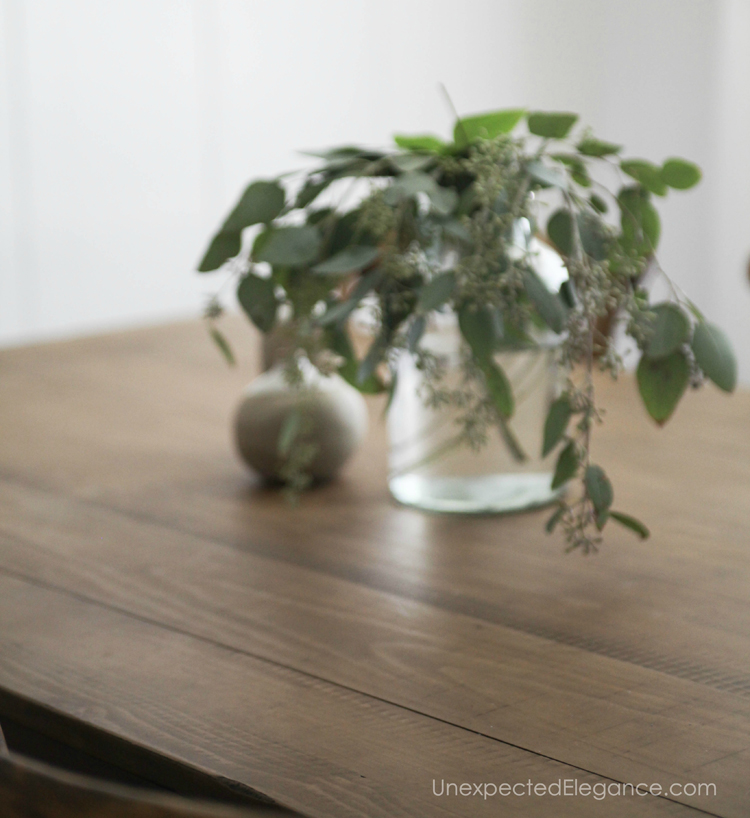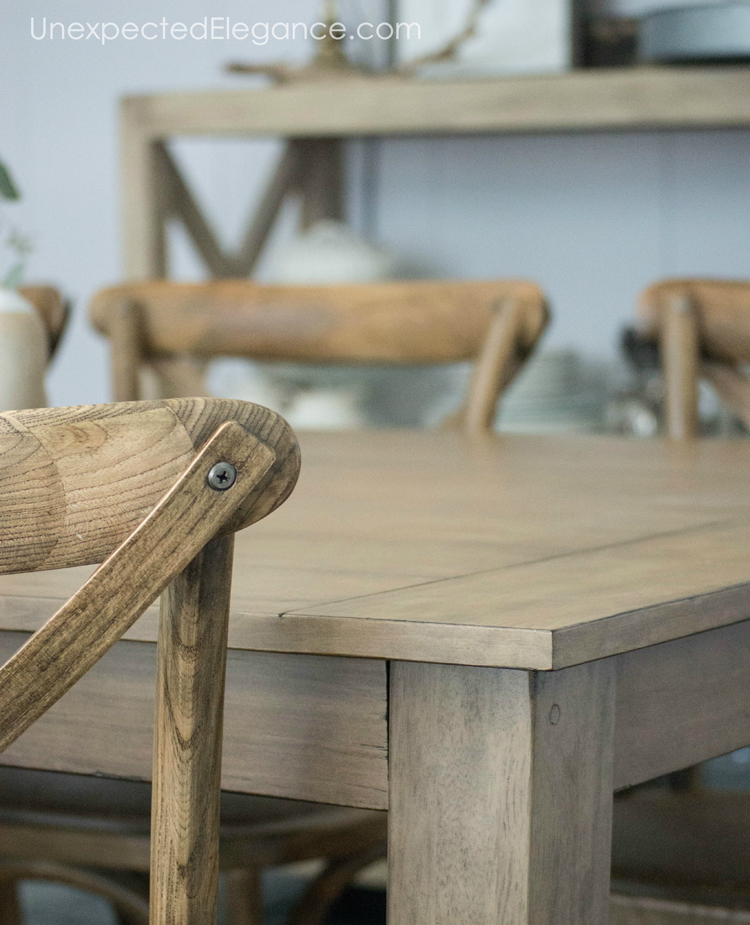 Ok, so I have to share a big secret with you…I found the best rug source!!  Have you shopped at  ECarpet Gallery?  They have a huge selection of rugs and are so affordable.  You need to check them out  AND they did not pay me to say that! 😉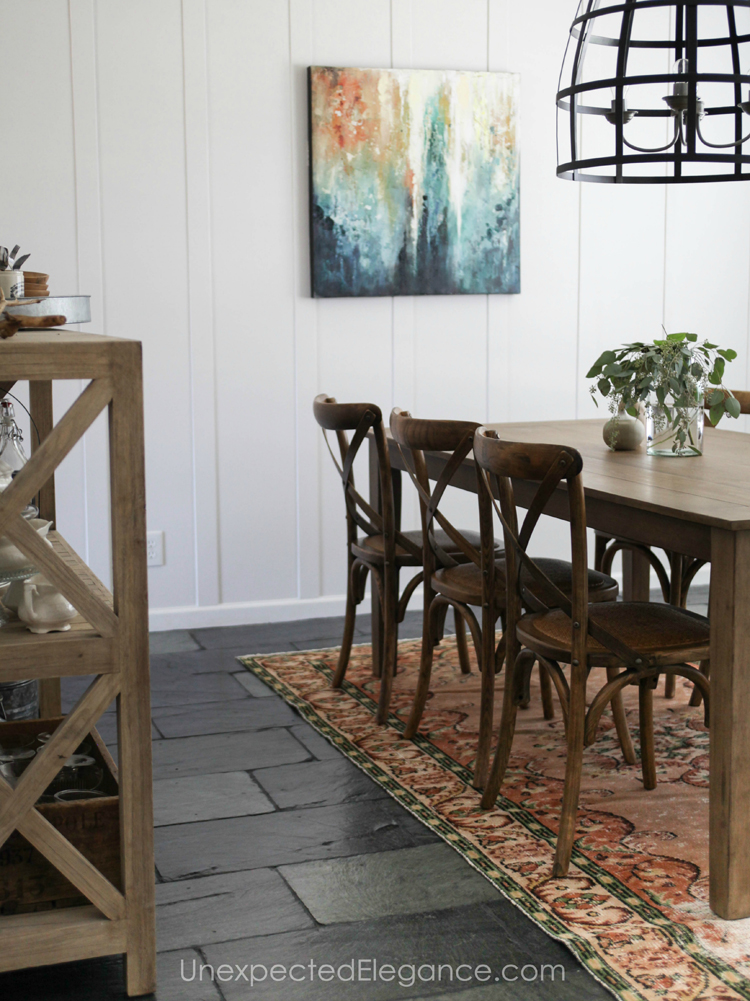 So, there's our new space.  Of course, the minute I finished it, it was covered in puzzles and games…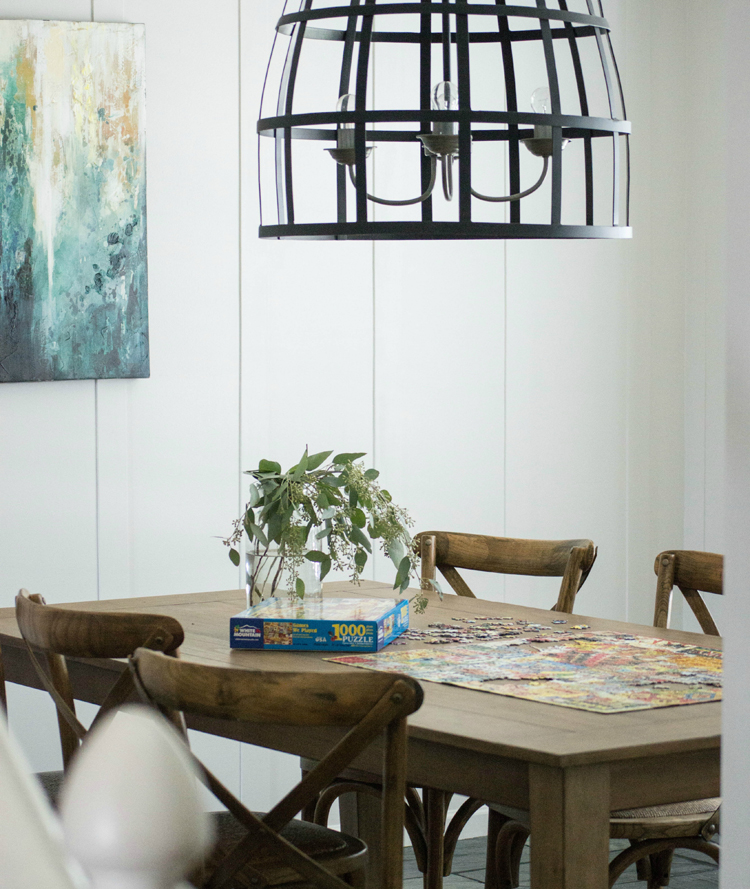 Source List: