Welcome to Falcon (again)! Let me show you around the rest of the lodge: living room, game room and a peek at the bathrooms.
To see all the other cabins and find out why I did this project, check out these posts:
Order of the Arrow | Crow | American Eagle | Camp Project | Falcon Part 1
From the kitchen you enter the living room space. We changed the paint color, cleaned up the fireplace, and added new furniture, curtains, a rug.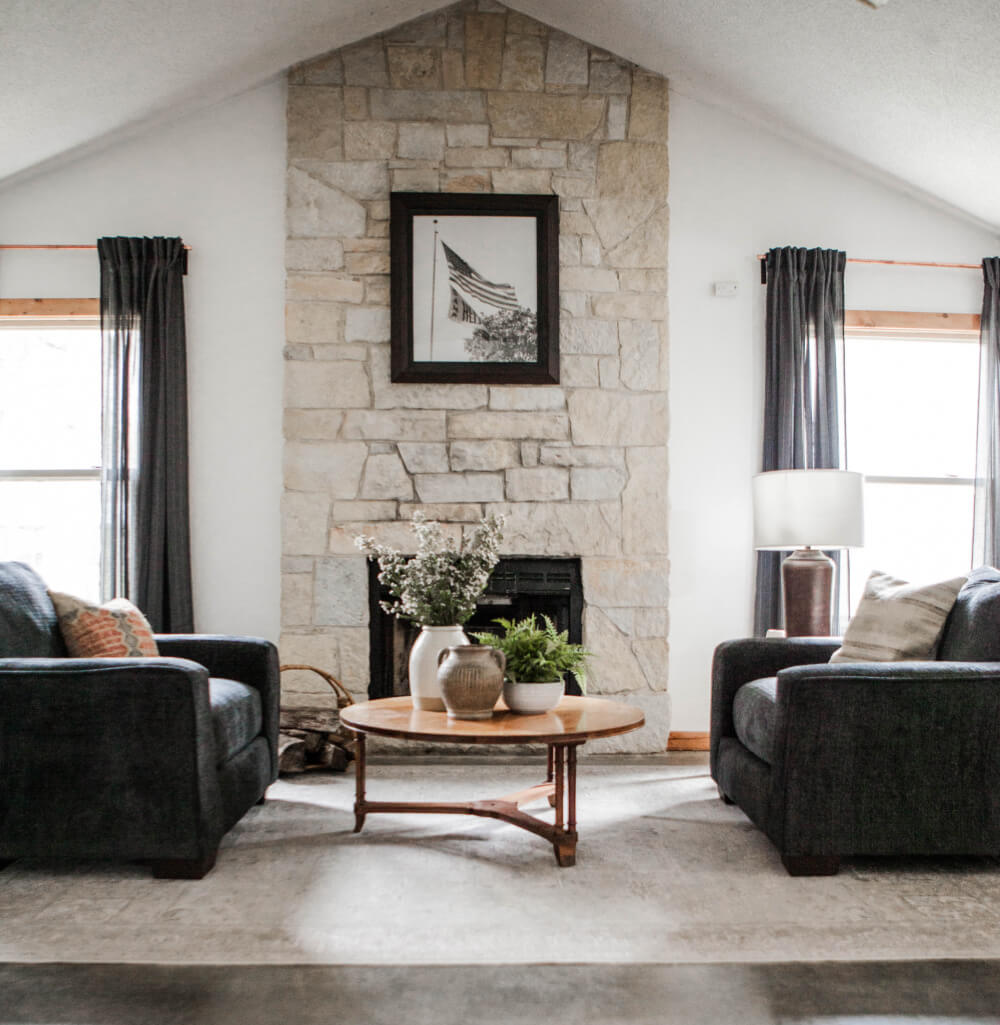 Here is what it looked like when we started…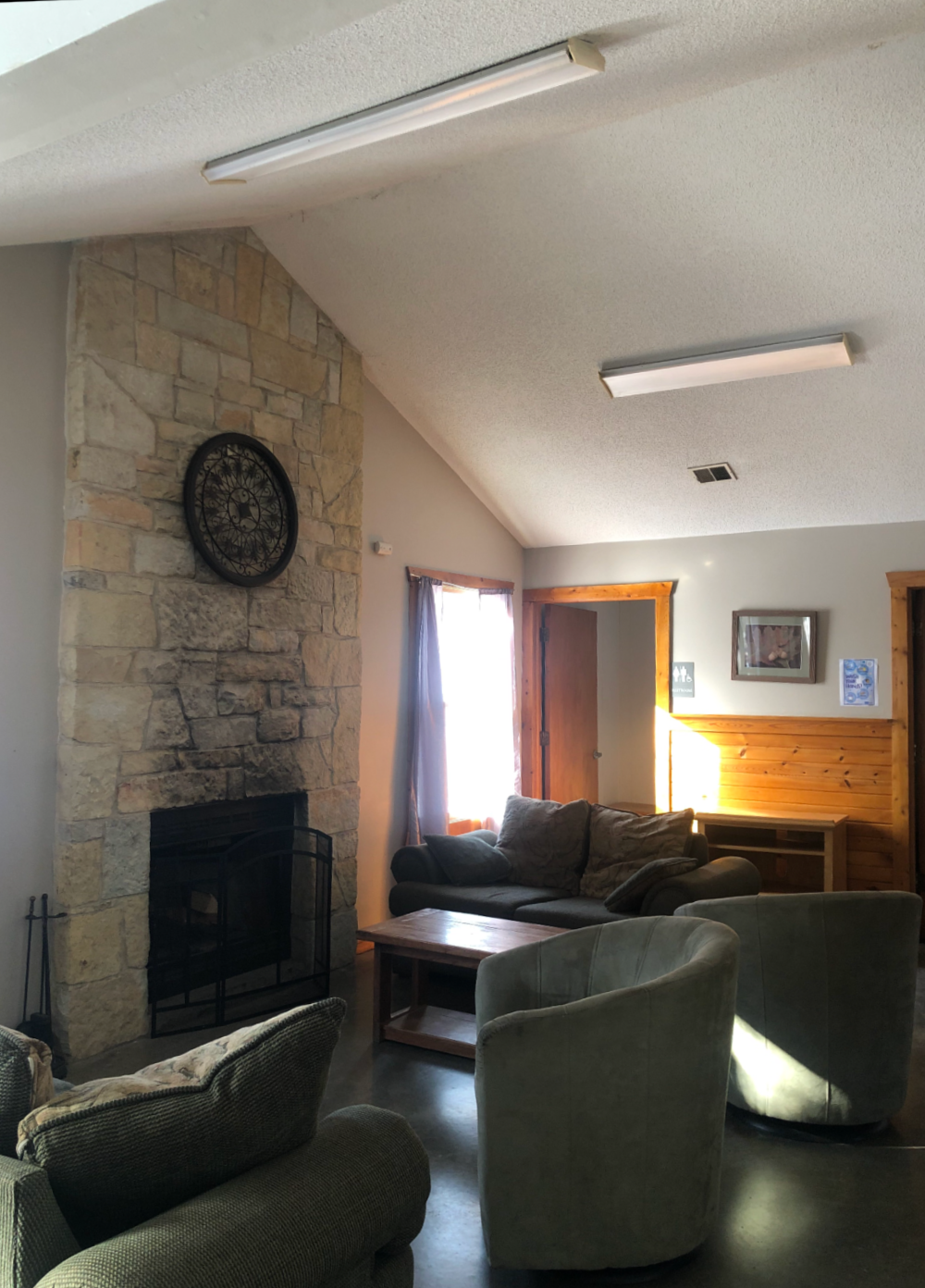 To give you perspective, you can see where the kitchen table is in relation to the sitting area.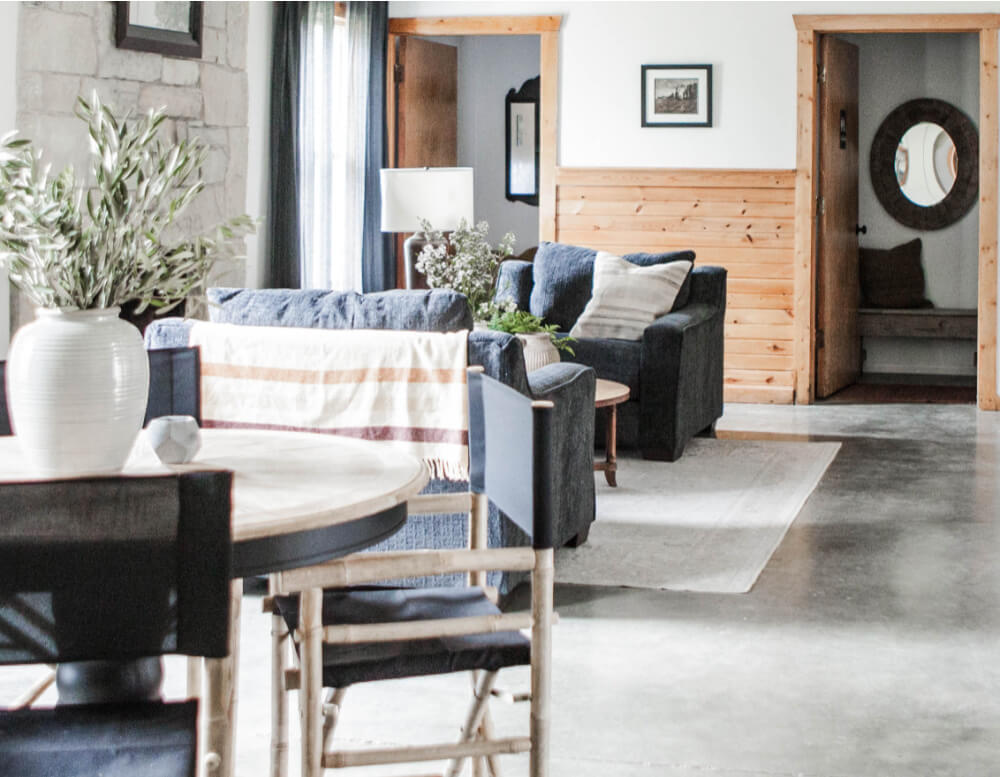 The two oversized chairs were donated from The Room Place and helped to cozy up the space. I found the round coffee at a thrift store and used a rug I had at home to better define the space (and soften up the concrete floor!).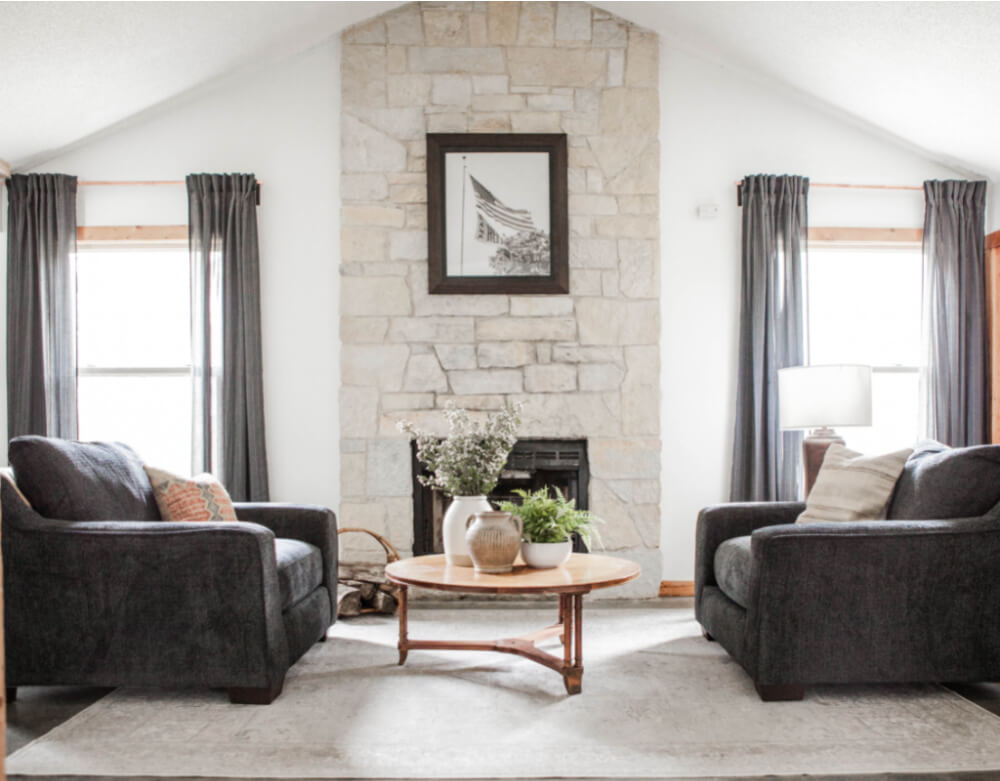 The photo on the fireplace was an old photo from camp before Timber Pointe took over.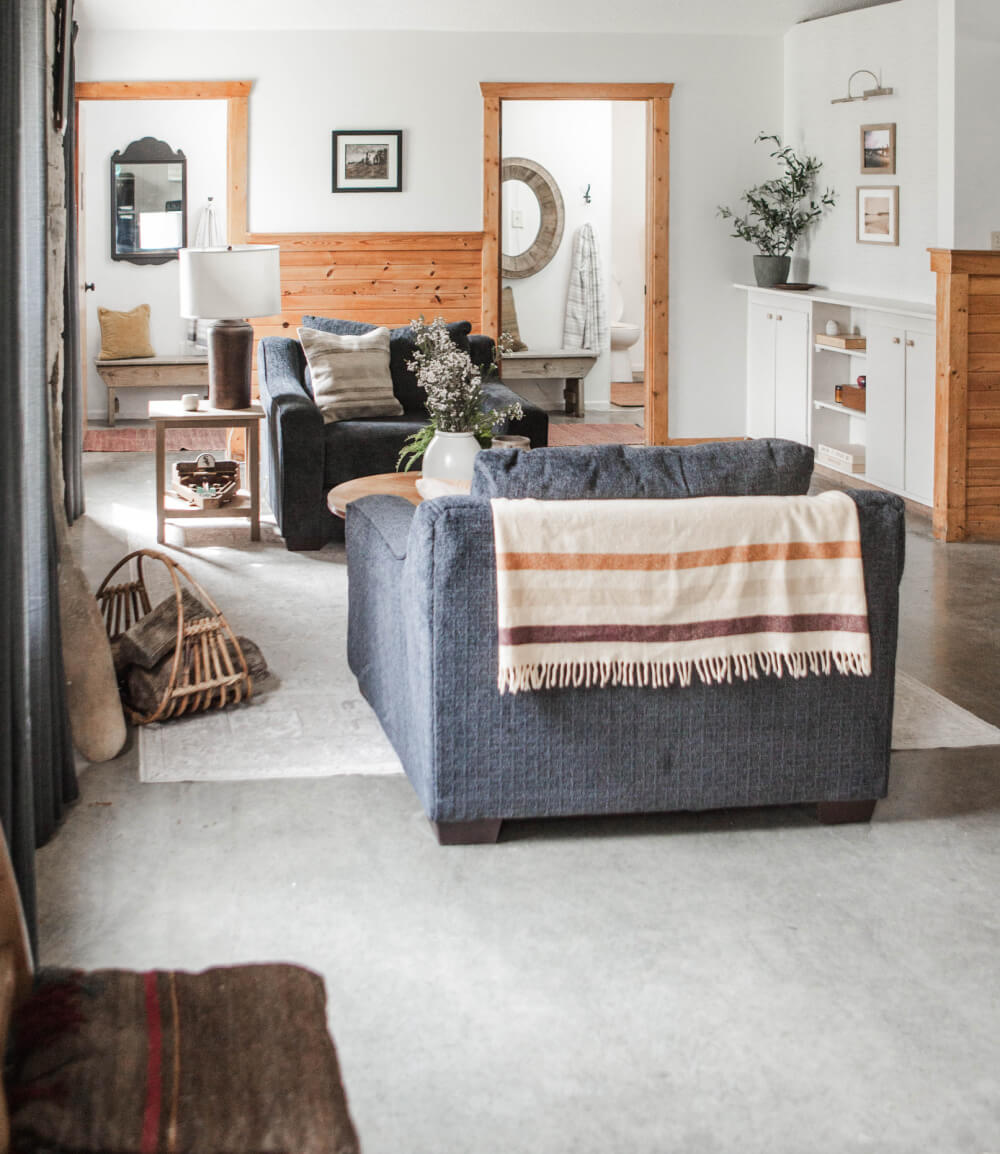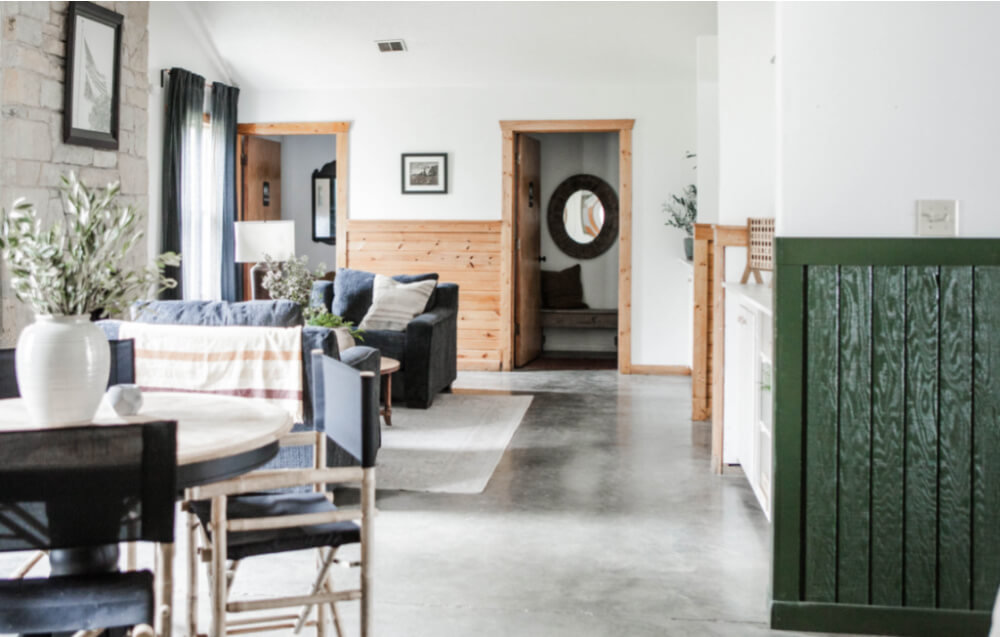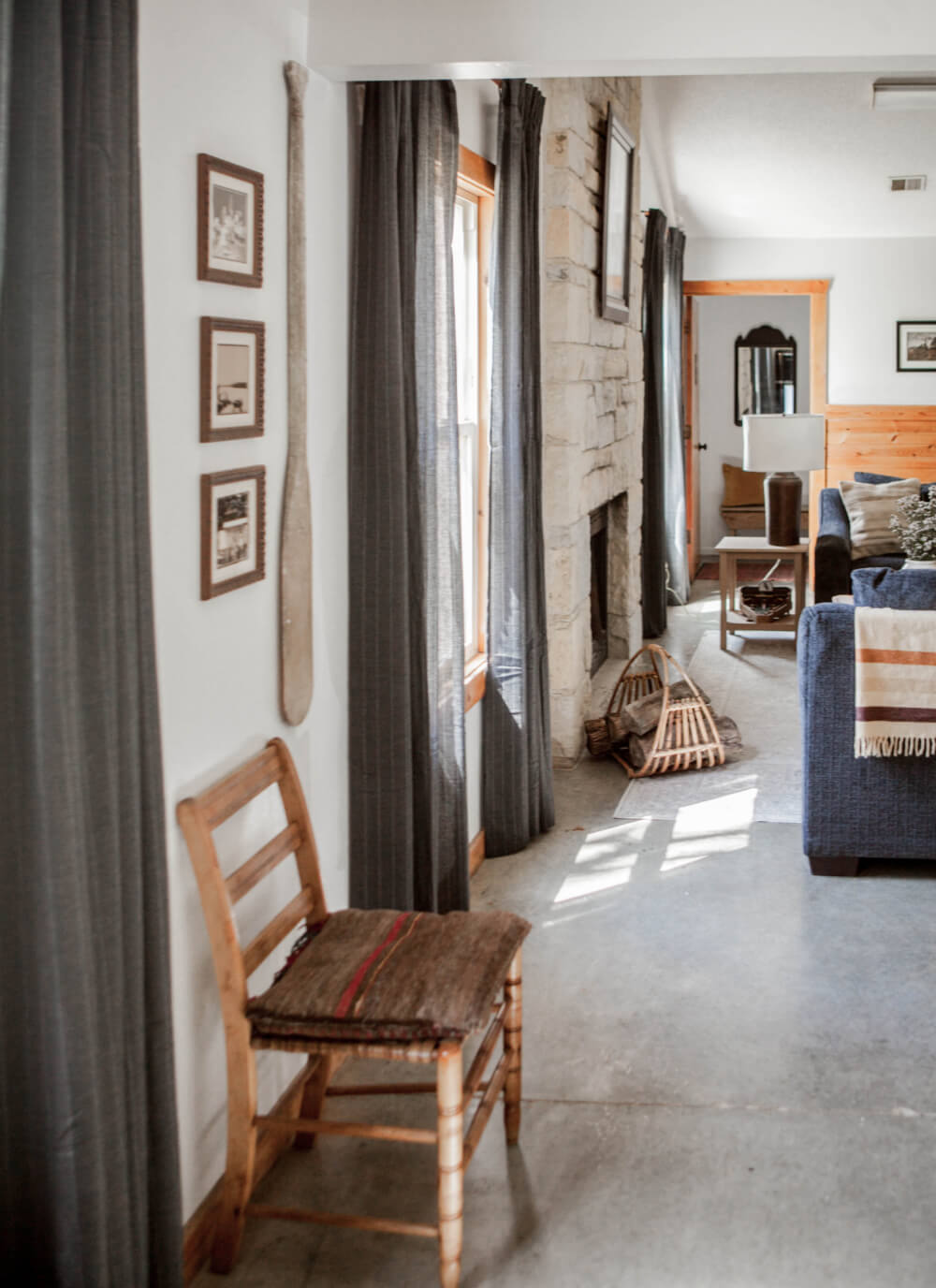 Here you can see the BEFORE, looking into the kitchen.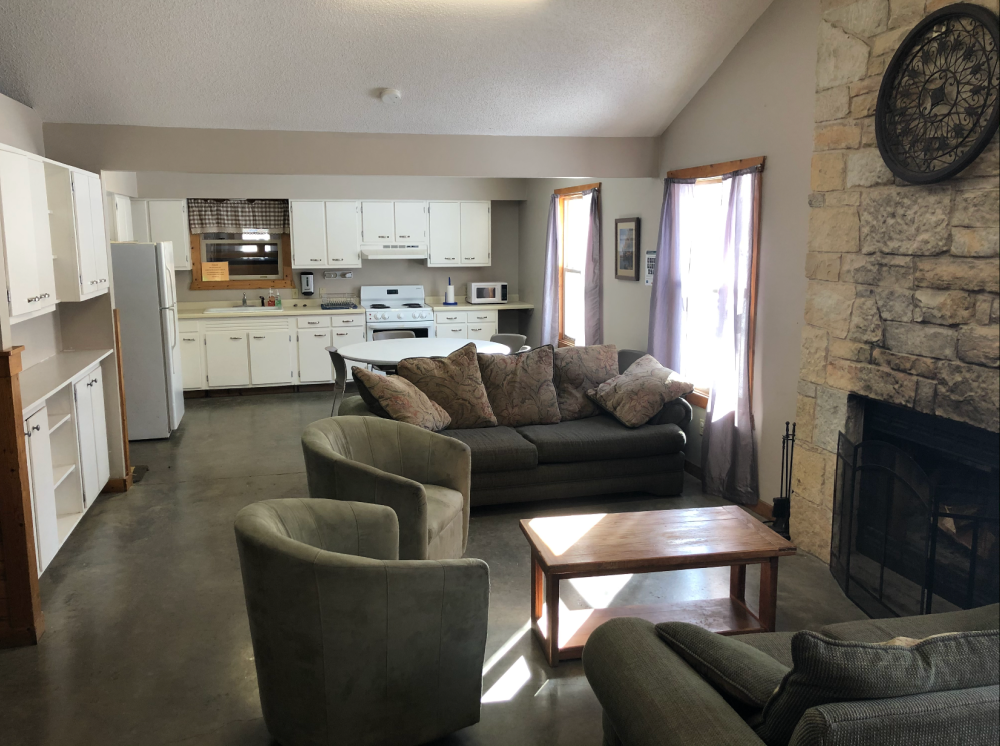 It feels so much more bright and open now!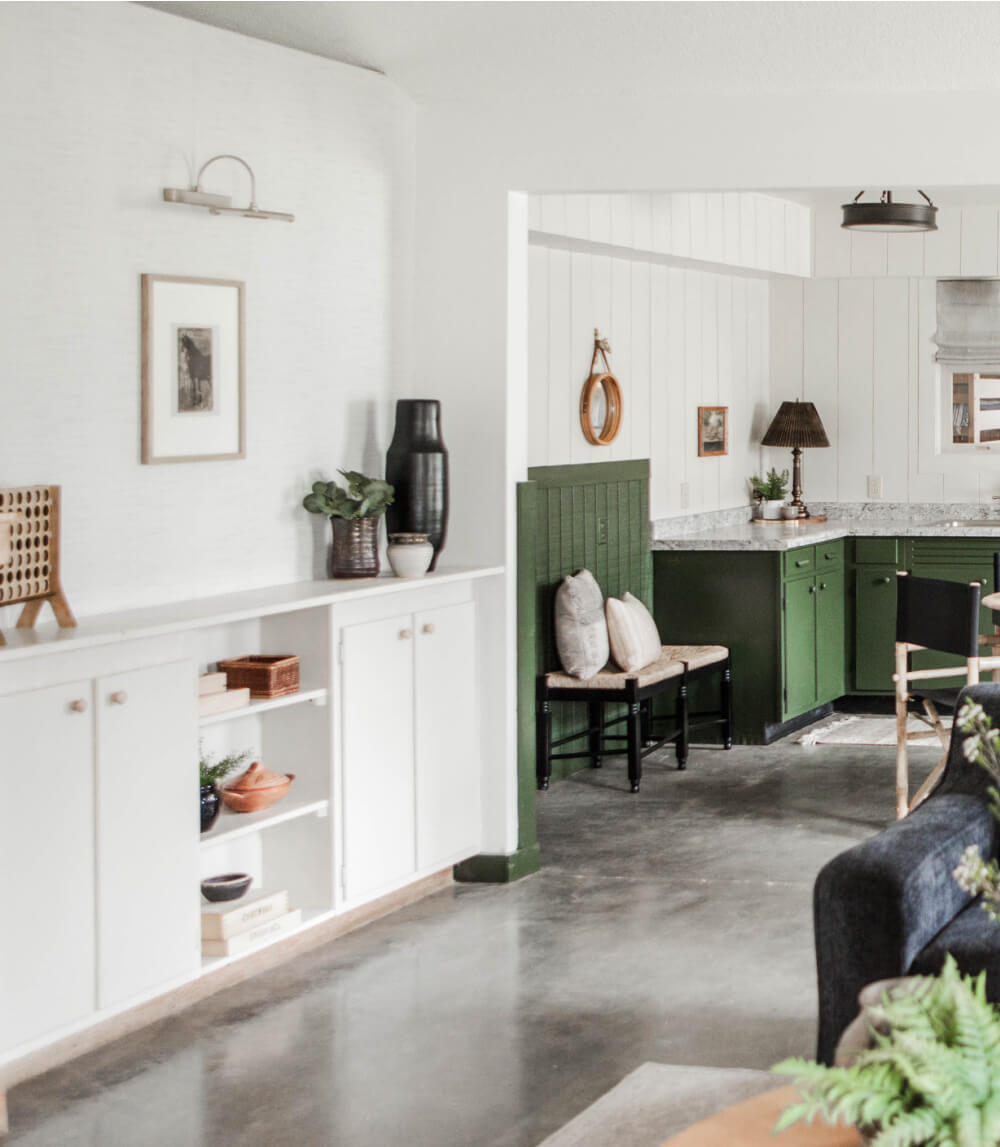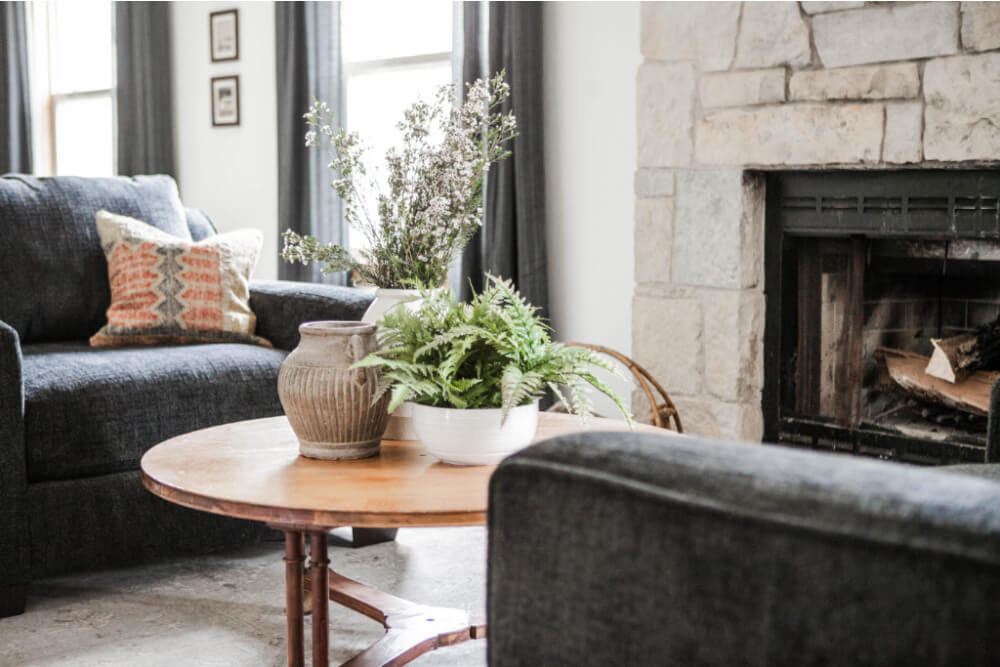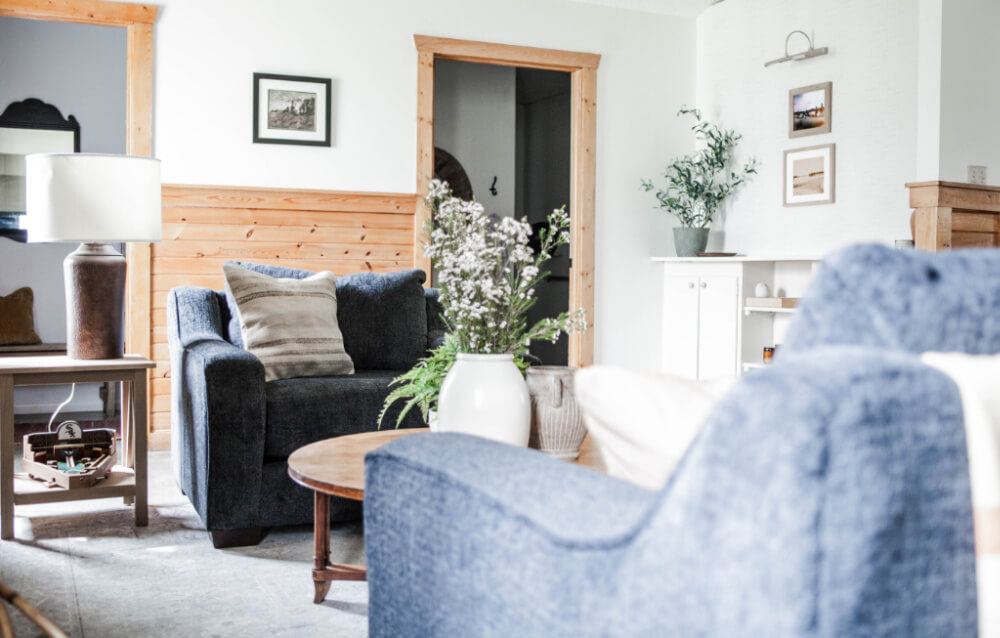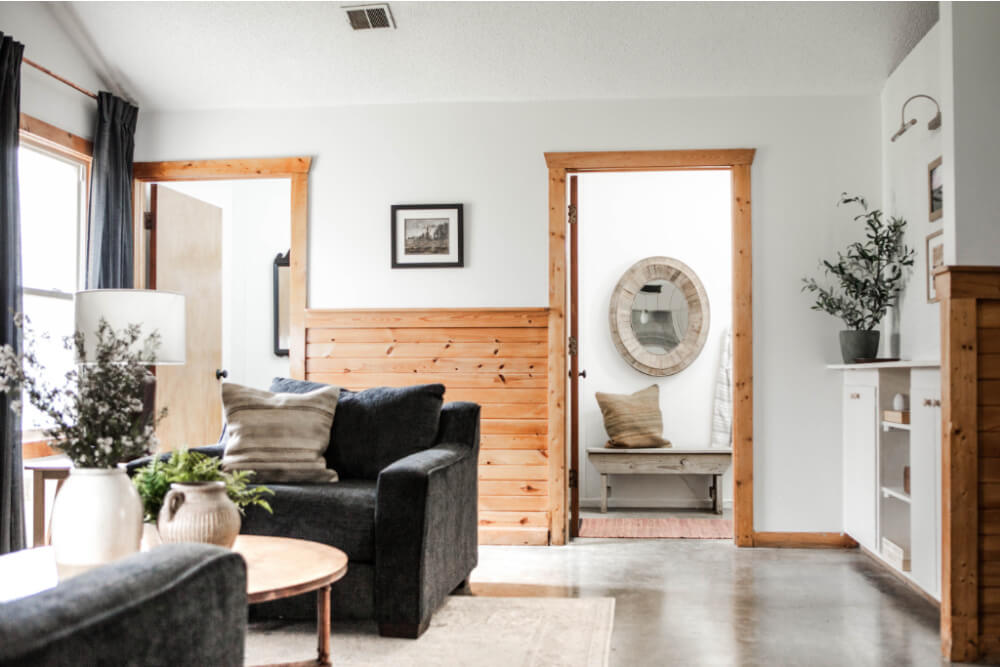 There wasn't enough money or time to tackle the bathrooms, so I made a few simple changes.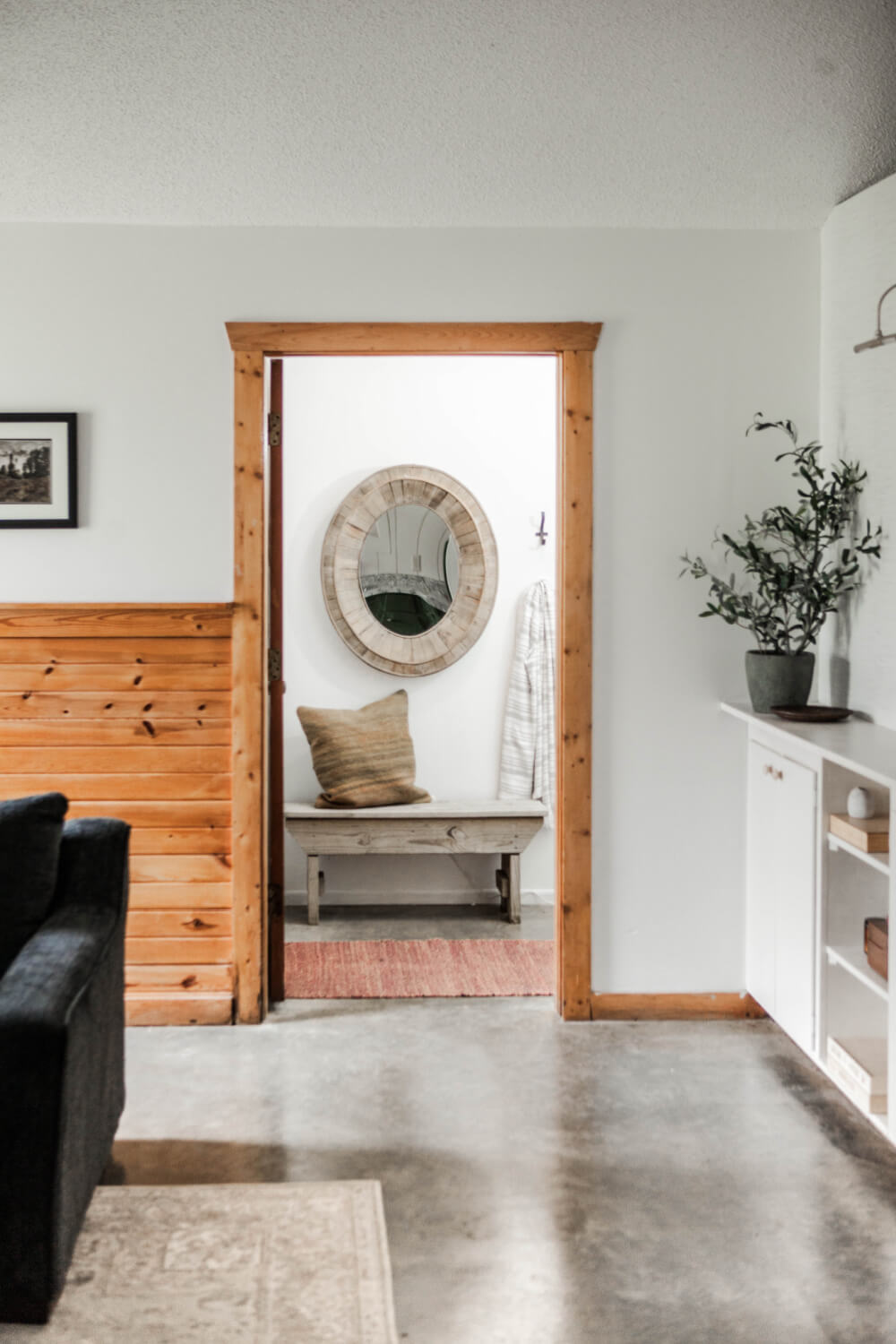 Each bathroom got a small dressing area as you walk in. A mirror, rug, a couple of towel hooks, and bench (that I found around camp) add a little more personality to the sterile feel it had before.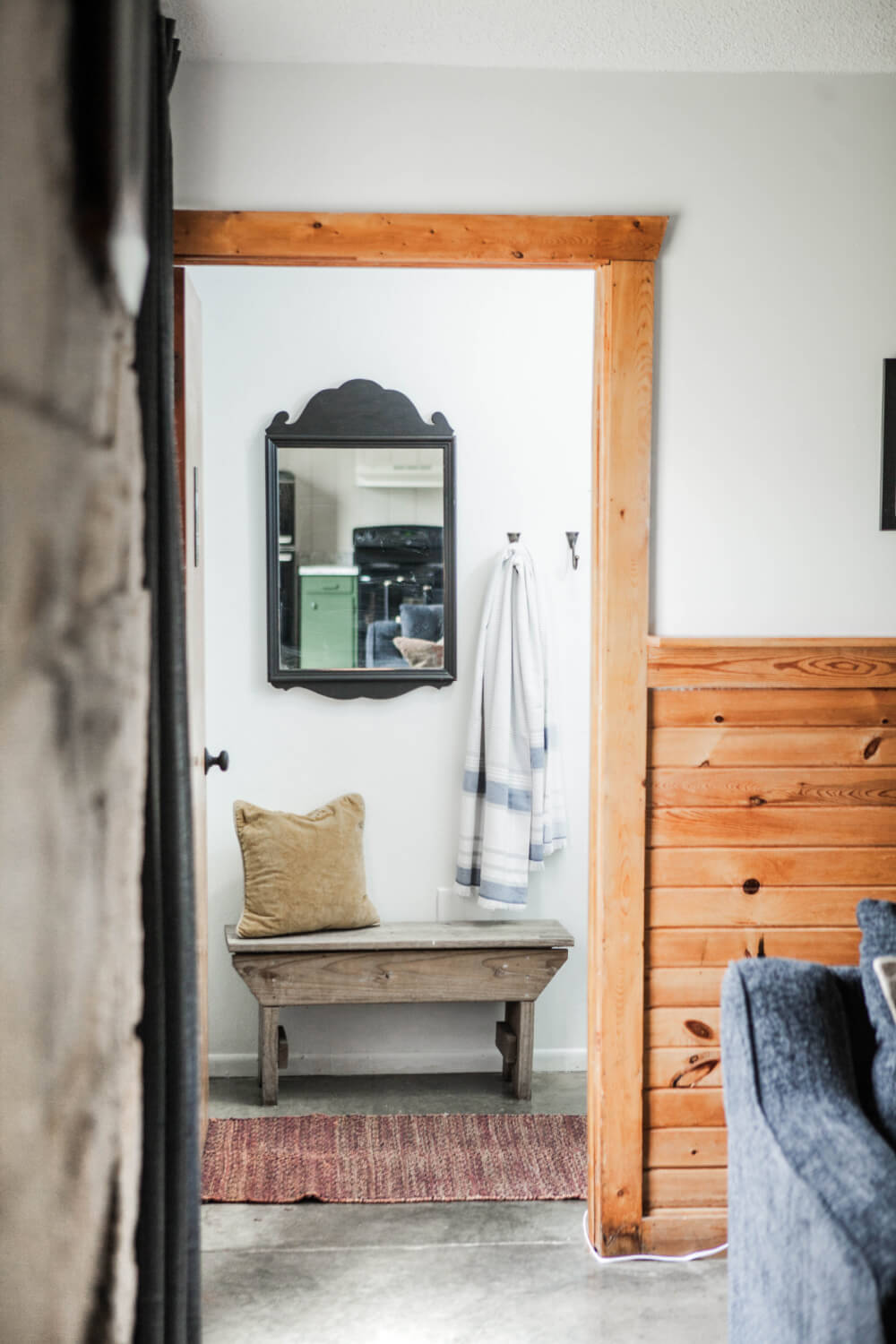 The built-ins were here but I removed the uppers and added wallpaper to give them a little more interest.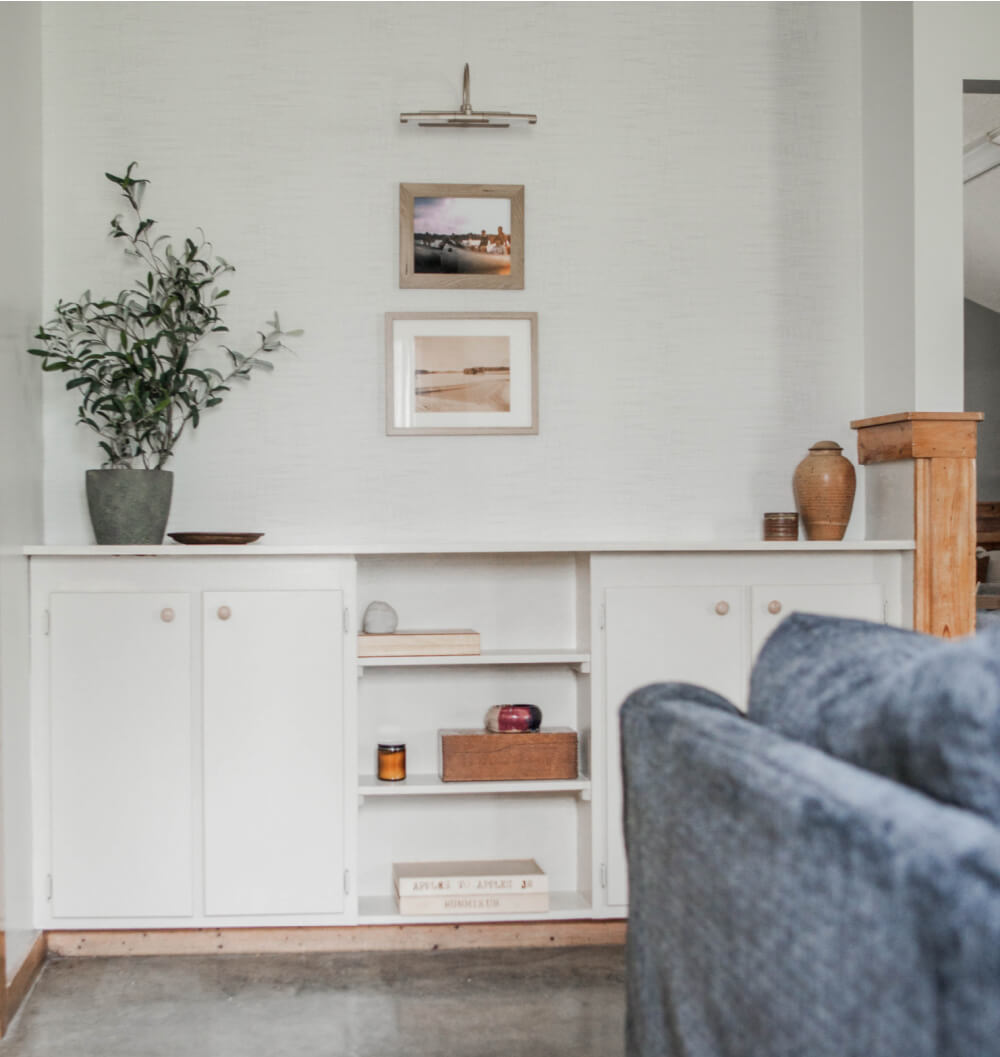 Here is what they looked like BEFORE…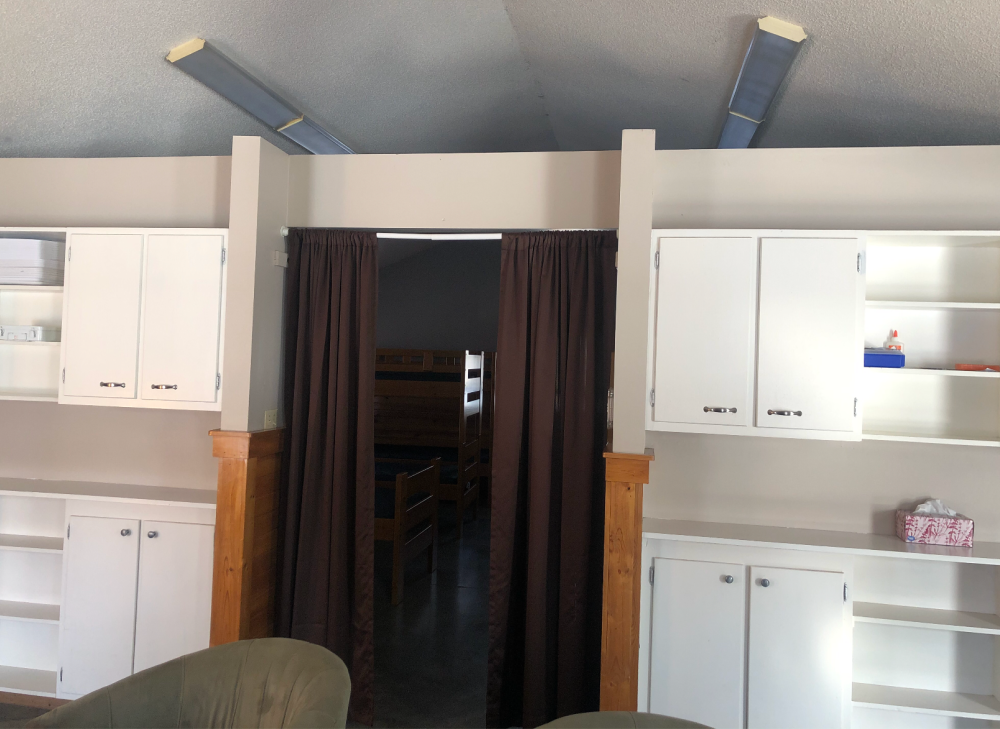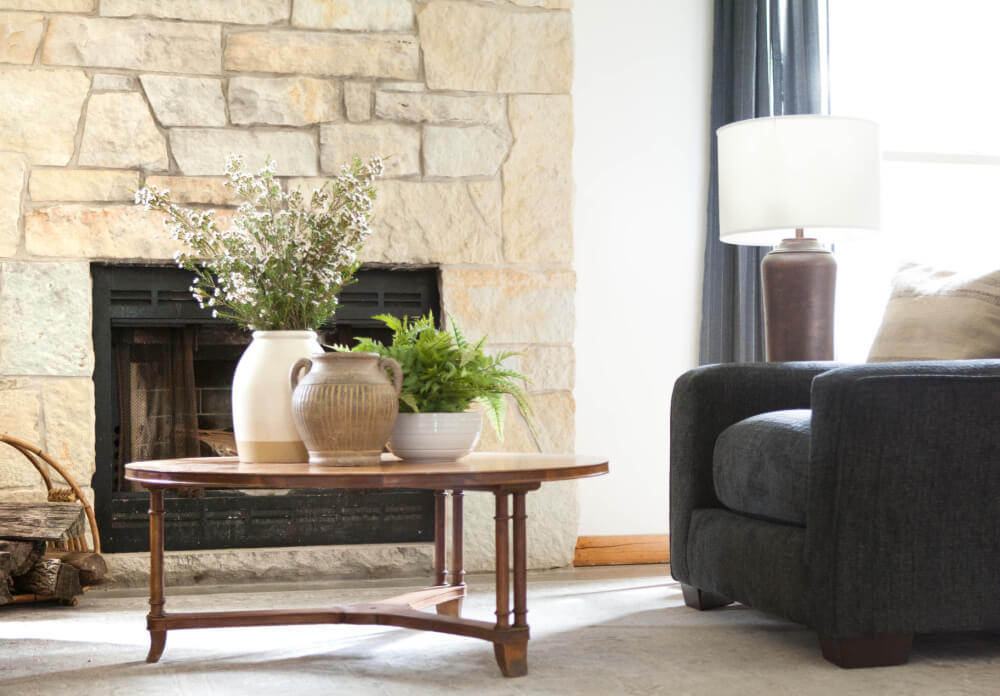 From the living room, you enter another space that is multipurpose…we started calling it the game room.
There are 2 sets of bunks but the rest of the room is set up for family games!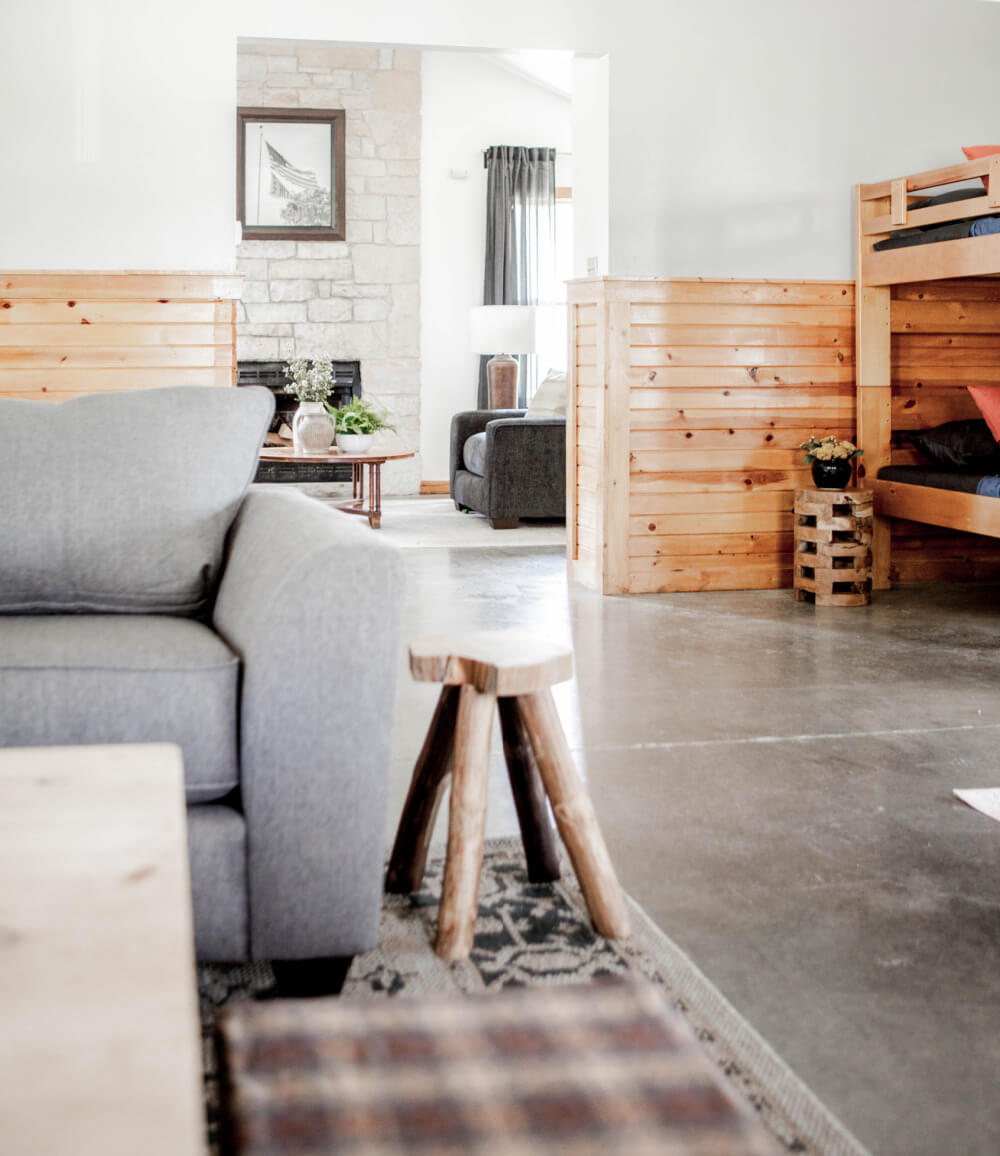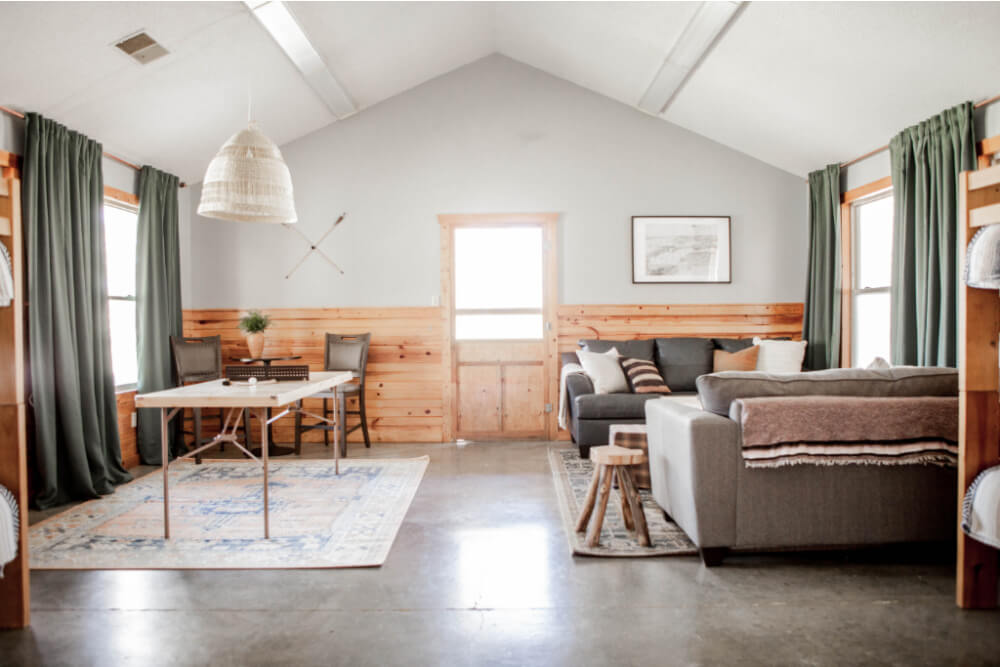 There is a seating area that was also donated by The Room Place. The coffee table was a second-hand find and is perfect for playing a game or putting together a puzzle.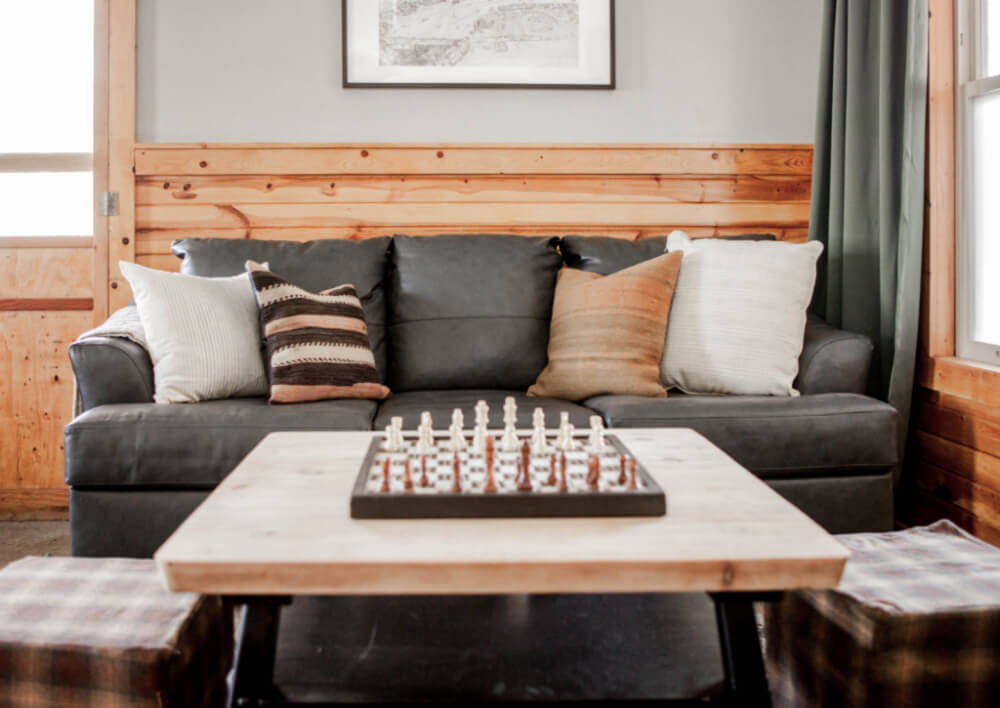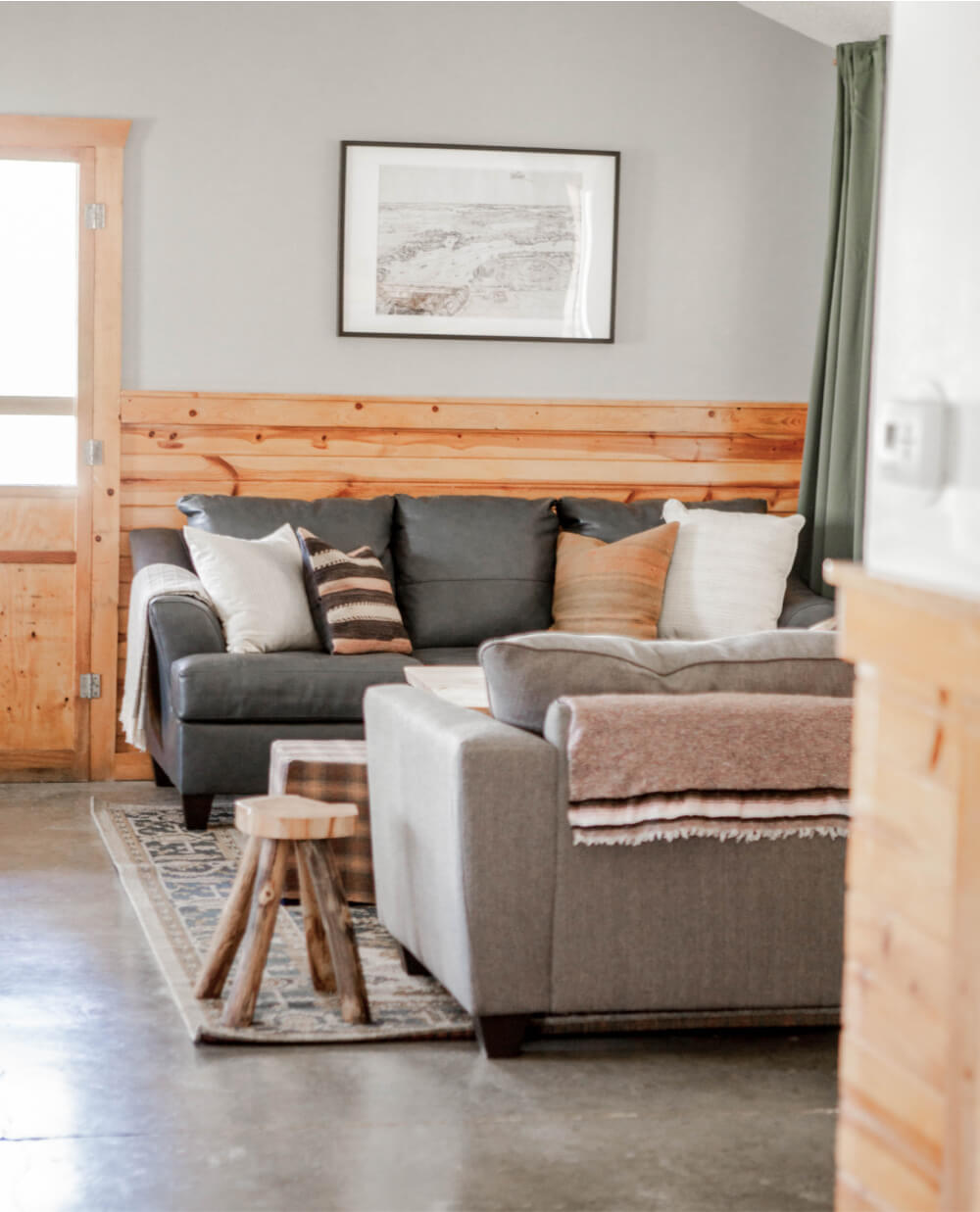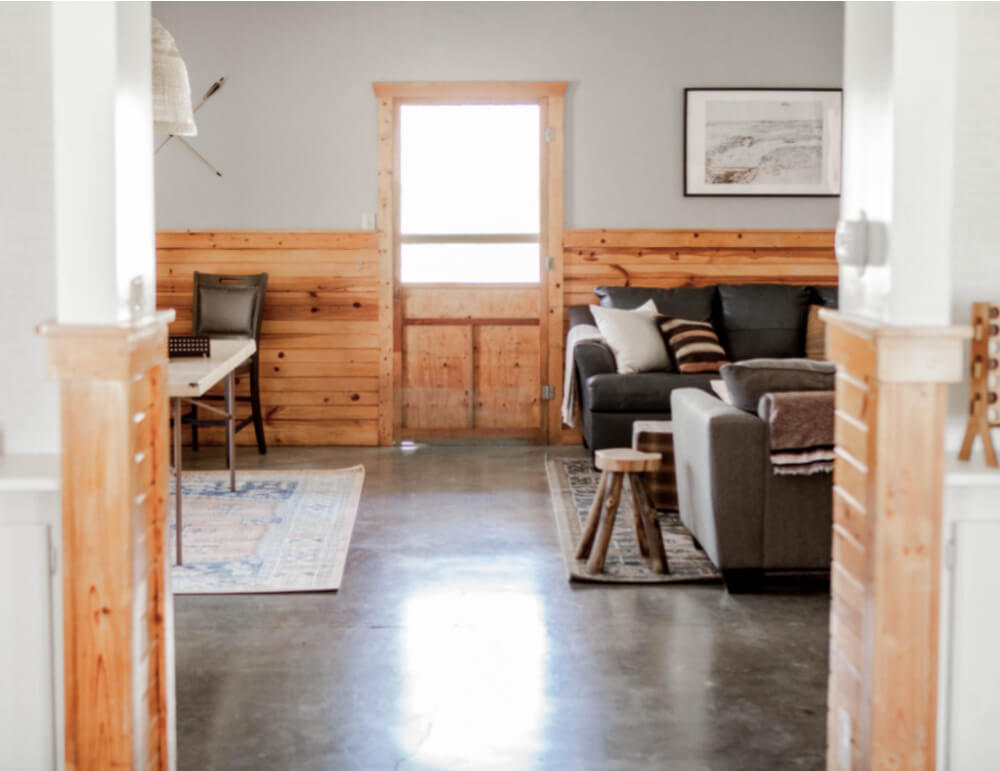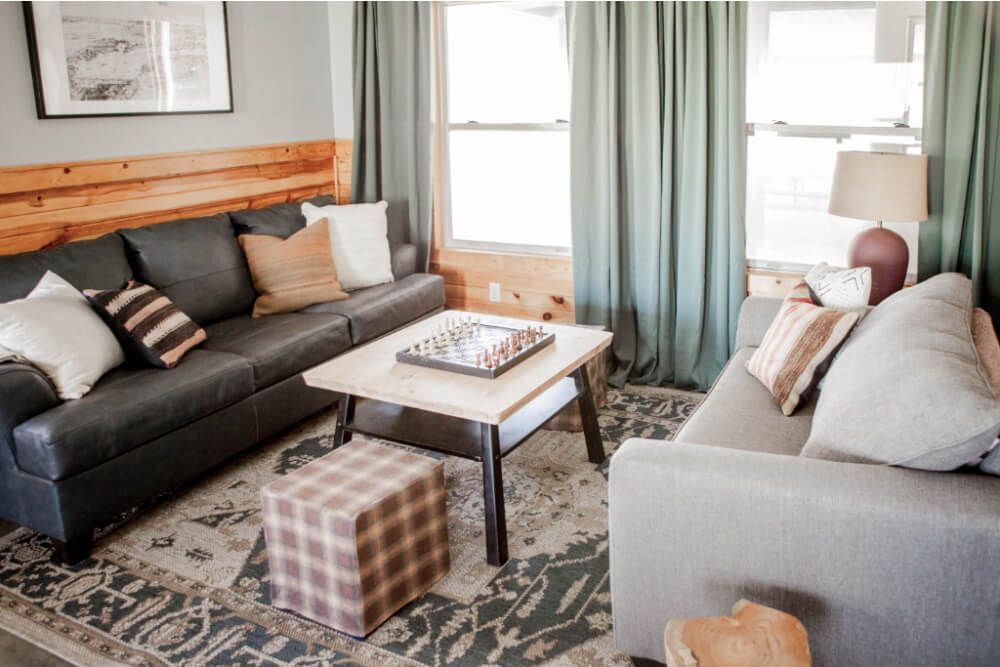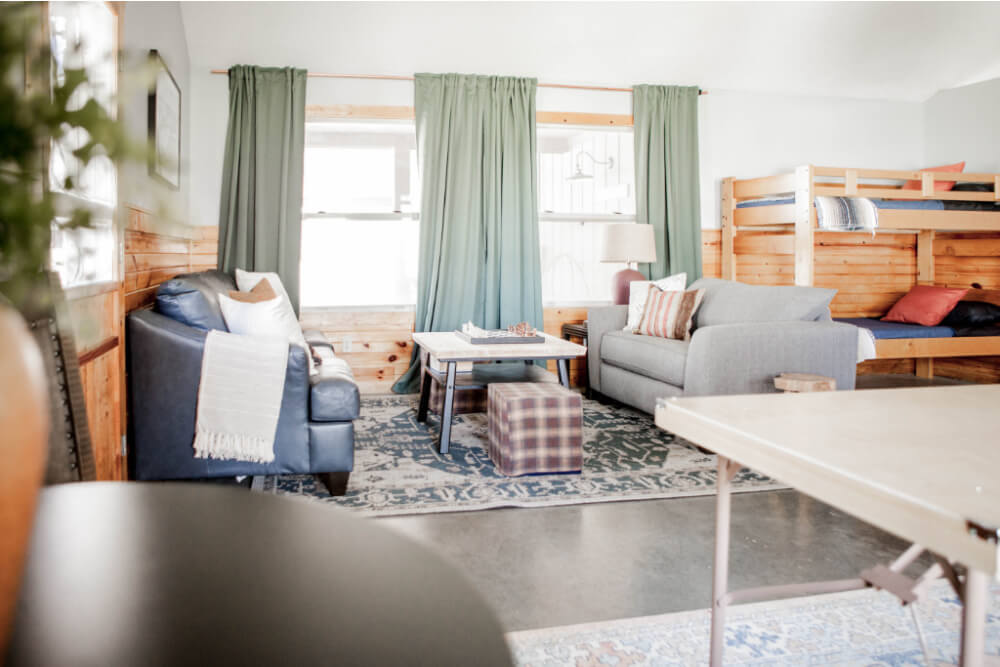 Next to the sitting area is a table for ping-pong. This room needs to be multipurpose and having a large ping-pong table just wasn't an option. I found a solid wood folding table that works with a removable net!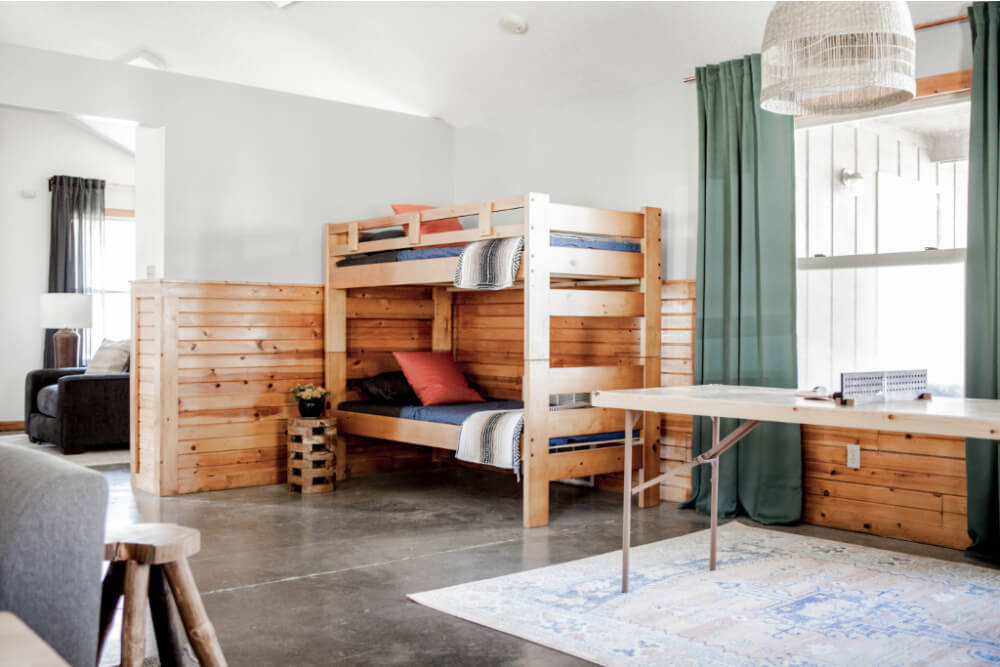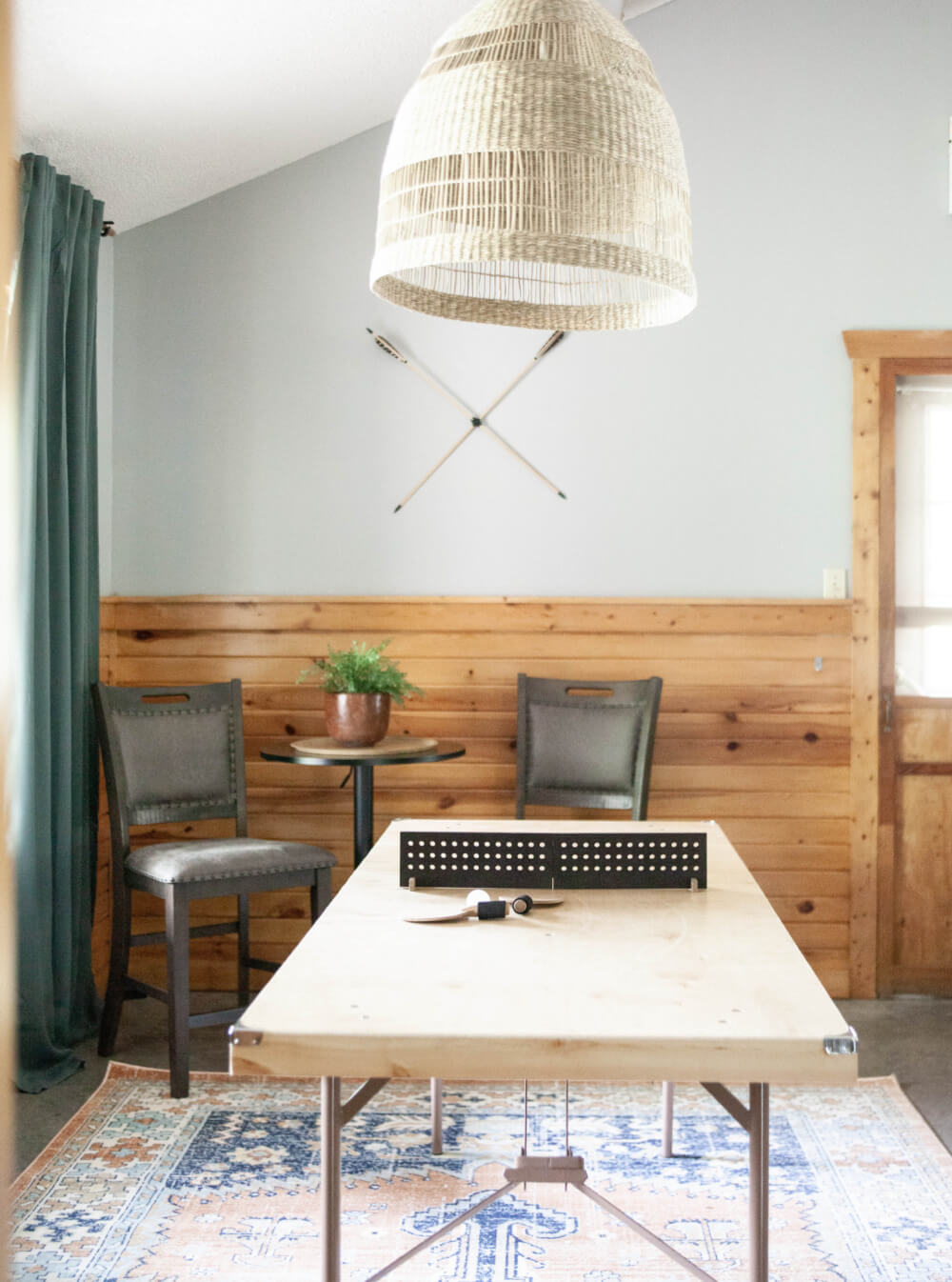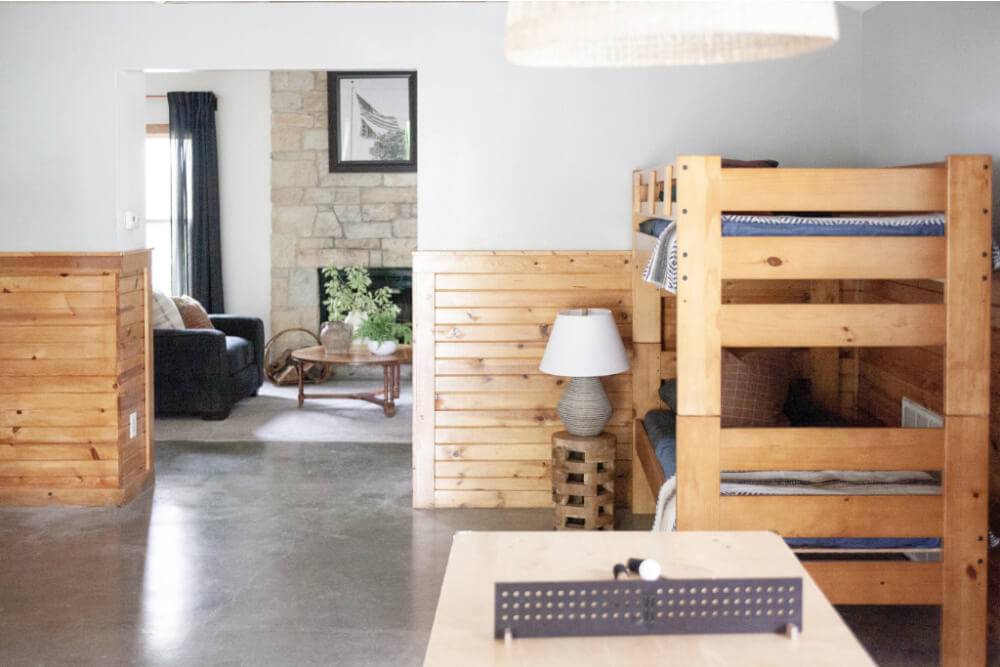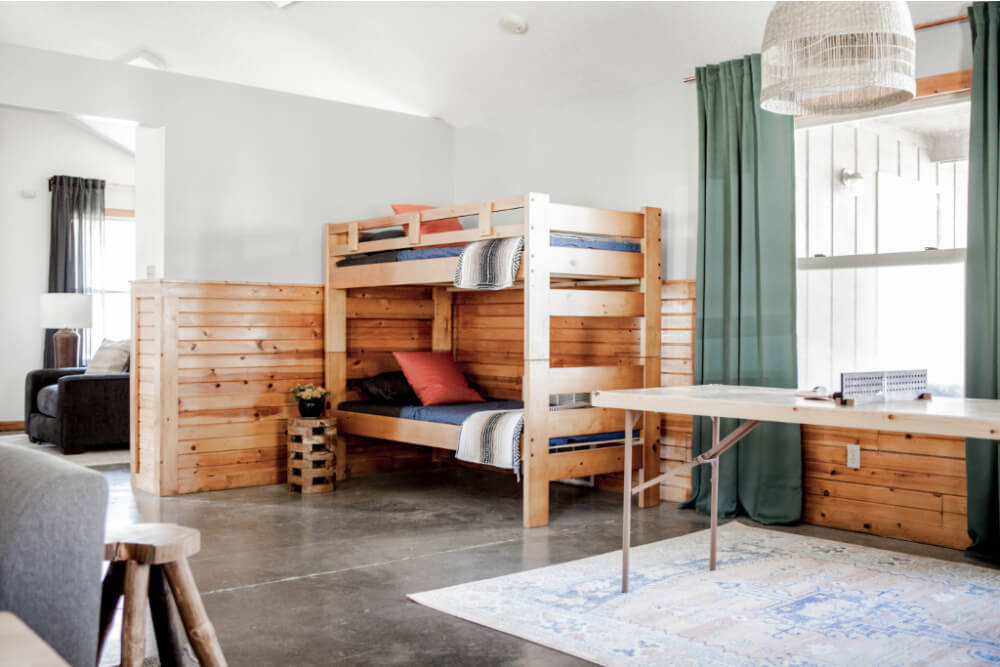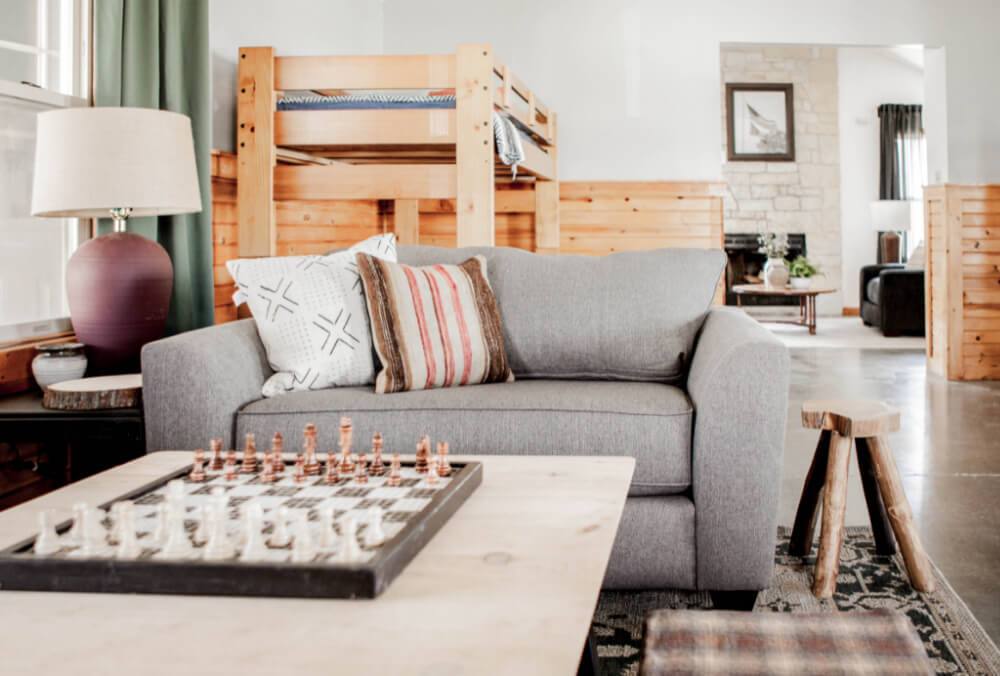 This cabin (or lodge) took up the majority of my time because it was so much bigger than the others. However, it was the most rewarding!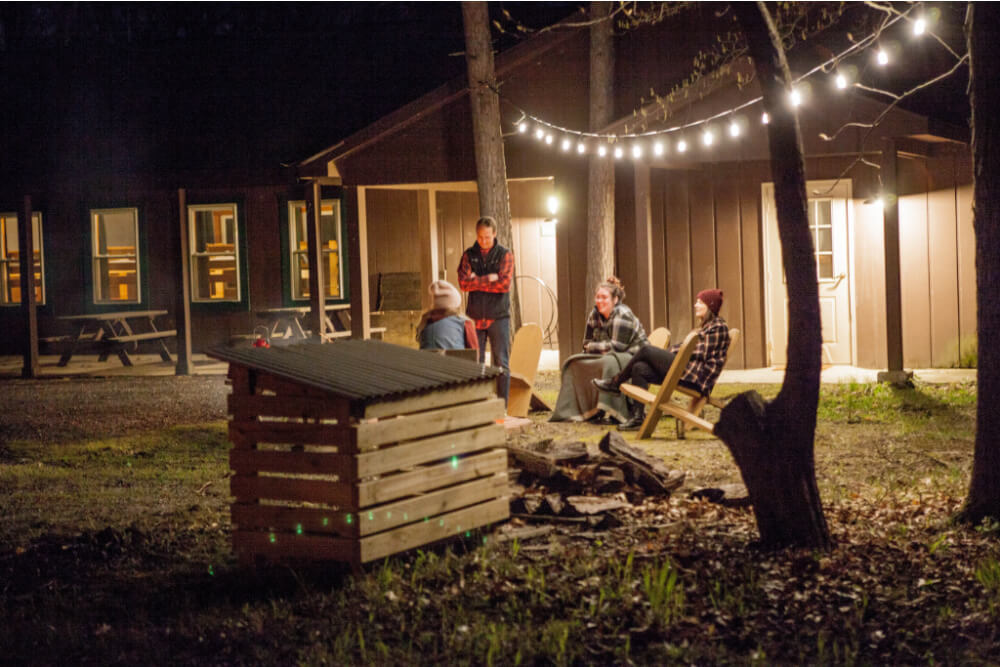 I am looking forward to hearing stories about the families who were able to enjoy a little R&R here. This entire project would not have happened without the help from The Room Place. Timber Pointe Outdoor Center and I are very grateful for their support!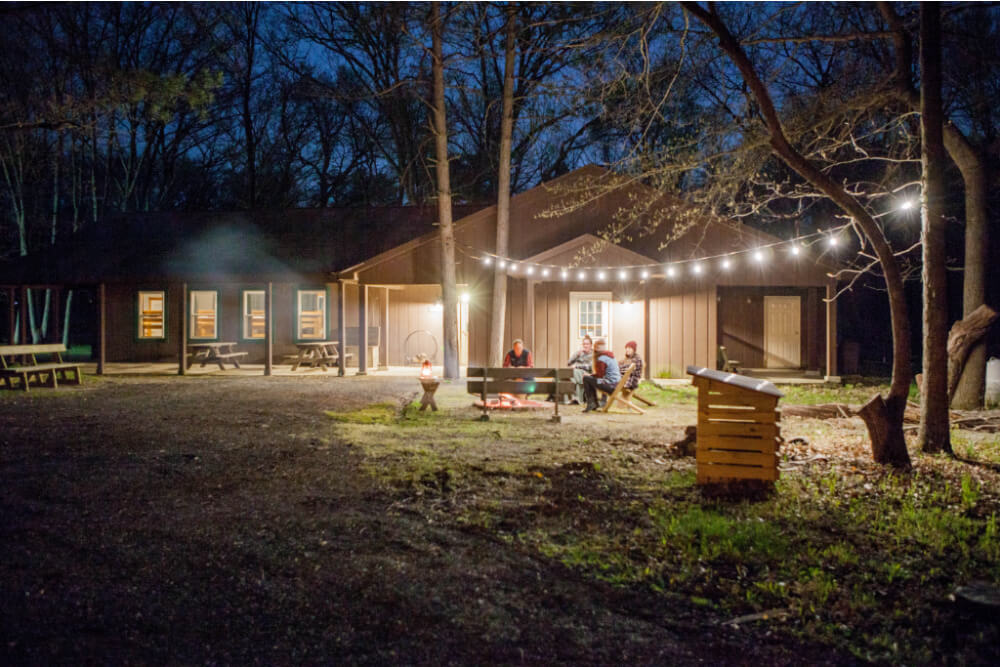 Check out the full video walk-through of the cabin below: