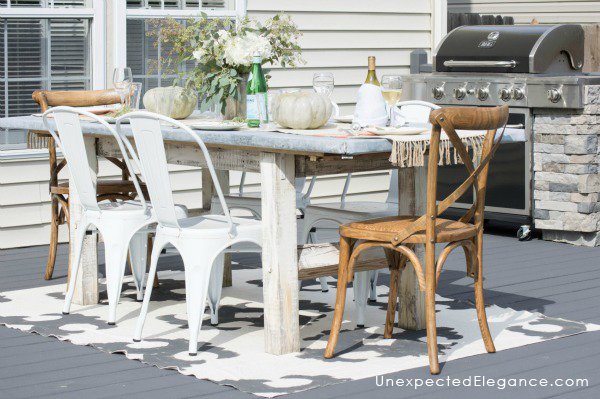 I "loved" my zinc dining room table but it was time for us to part ways… Well, slightly!  My husband has been pushing for about a year now to get a wider, wooden dining room table and I finally caved.  You might have noticed it on my Fall Home Tour?  But since I have such a love for the zinc table I was able to move it outside.
It's my opinion that zinc should be outside anyway.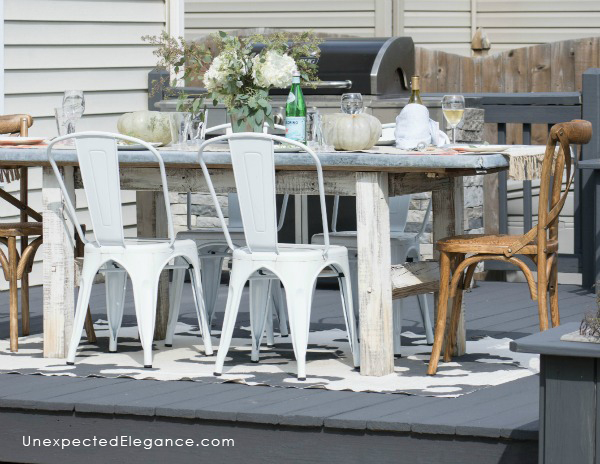 I cut the sides off the top of our existing outside table and my zinc table top fit over it perfectly.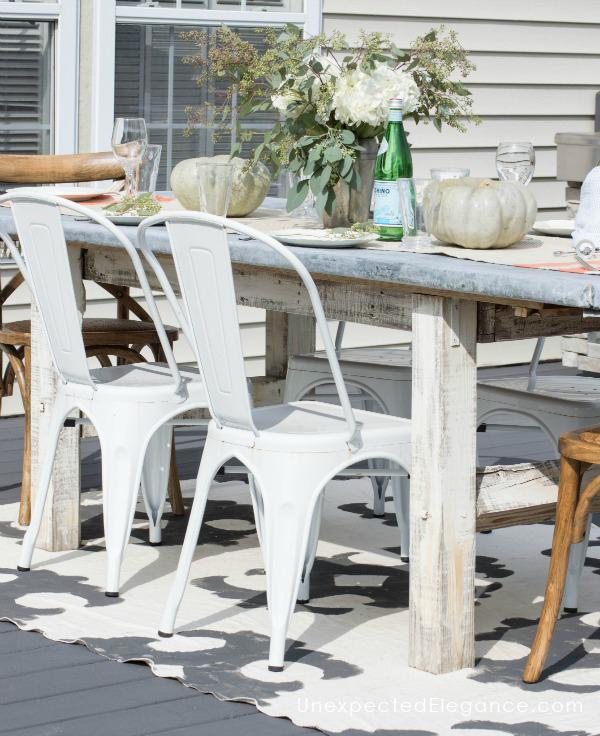 The zinc has been outside for a few weeks now and it's already got a beautiful, natural patina…sigh.  I would never tell my husband this, but I really wanted this table outside to begin with! (I'll let him keep thinking it was his idea.)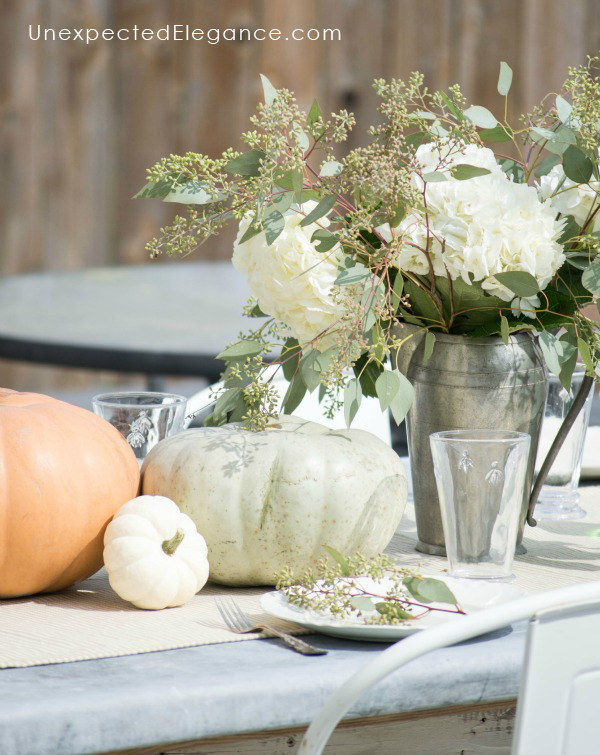 We have been working on our outdoor space for a little over a month and we are FINALLY finished (well, mostly finished 😉 ).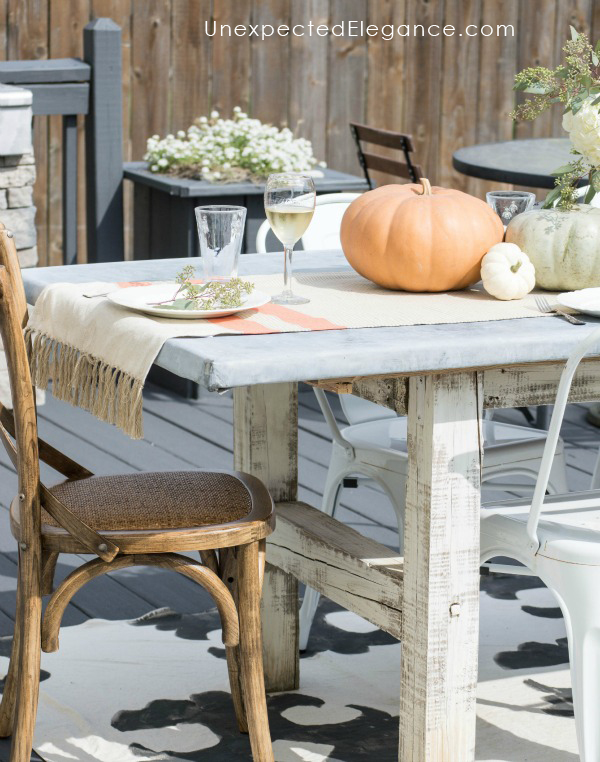 We painted the decks, updated some of the furniture and I made a fun rug (did you notice it?)…more on those things later.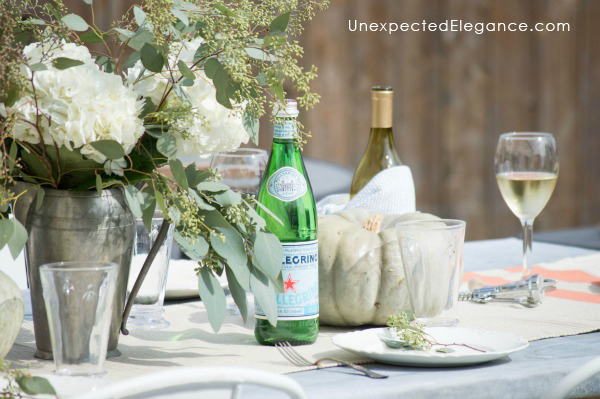 The weather has been so nice lately that we have been able to sit outside for dinner and we've even had a few fires in our firepit.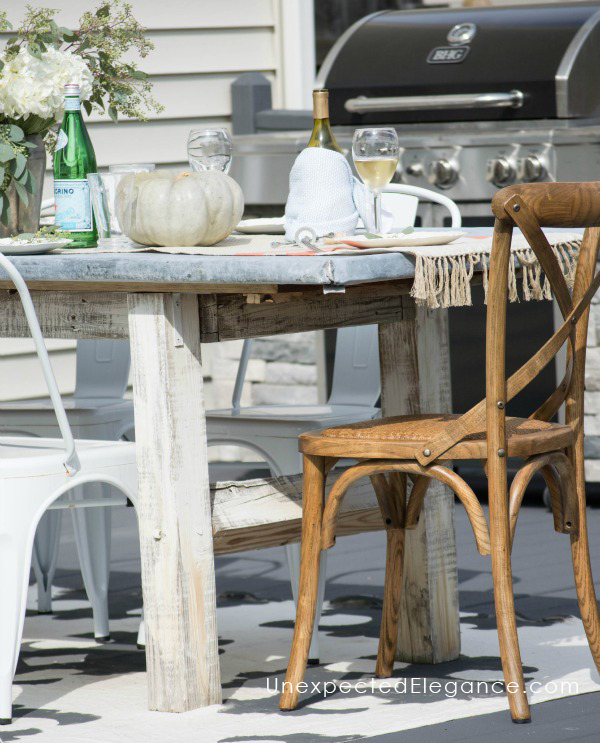 So if you want to make your own DIY zinc outdoor table…You can find a complete tutorial for the zinc table top HERE and the base of my outdoor table HERE.  The tutorial for my grilling station is HERE, if anyone is interested.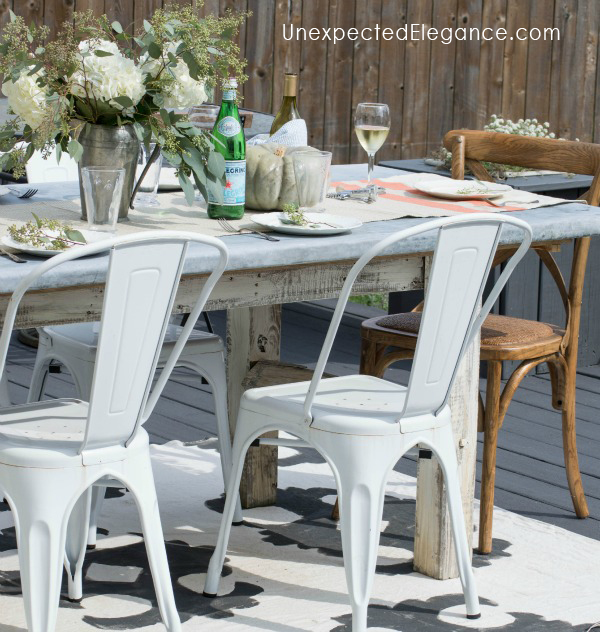 I can't wait to show the rest of the space and give you all the details!!