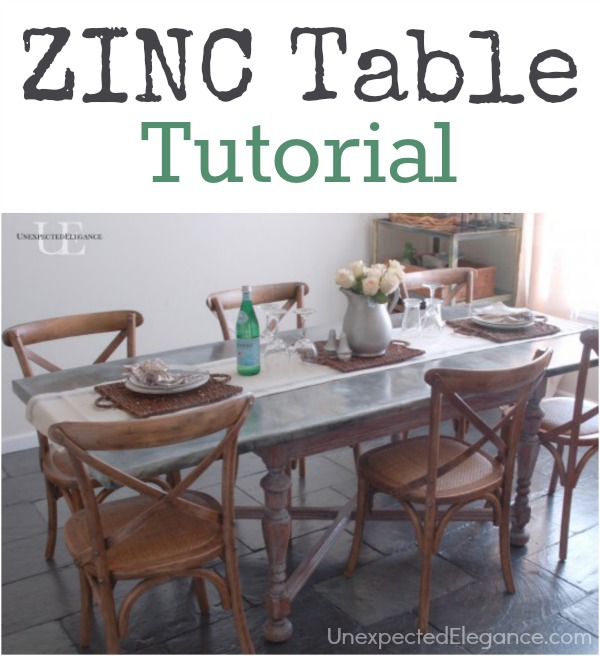 This is going to be A LOT of information, so if I forget something or you have questions let me know and I will update it.
*******
Alright, first up…the only place I found the zinc was from
Rotometals
.  They have a great product, it comes right to your door and wonderful tutorials to walk you through the process.
They recommend 22 gauge zinc, so that is what I went with. I am helping a friend with her table and she decided on the 24 gauge, so I will let you know how it works when we are finished.
(I also ordered their adhesive, patina  and top coat.)
Let me refresh your memory.  This is how the table started, a few MONTHS ago!  Yes, it has taken me a long time to finish this project.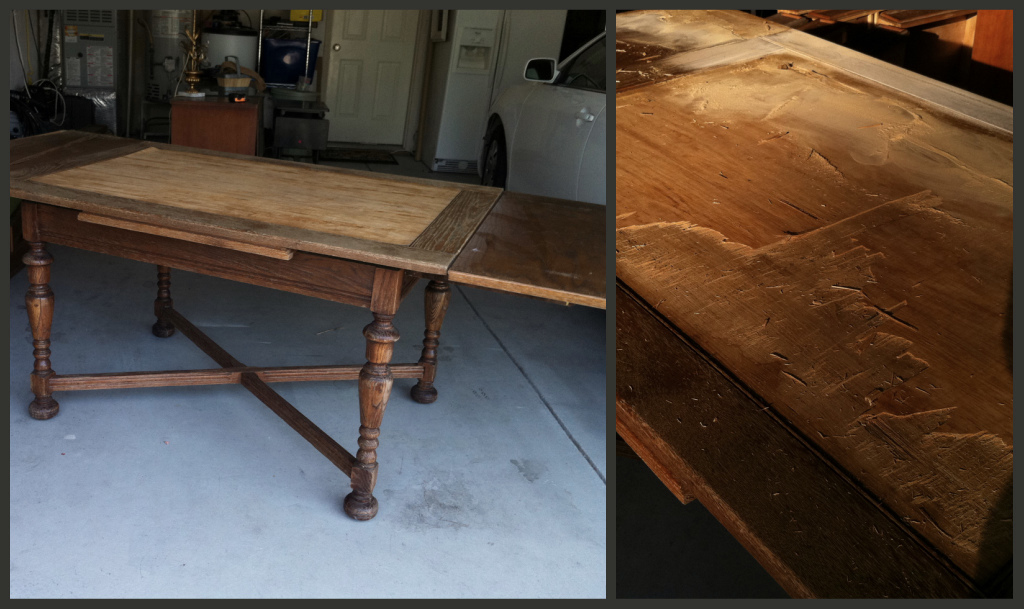 The top was not salvageable, so I needed to replace it with a smooth surface.
I started with a cheap piece of plywood and added a "lip" to make it more substantial.  This will just be your preference.
A little trick my dad taught me, was to clamp a board to the top so you can get the trim piece flush.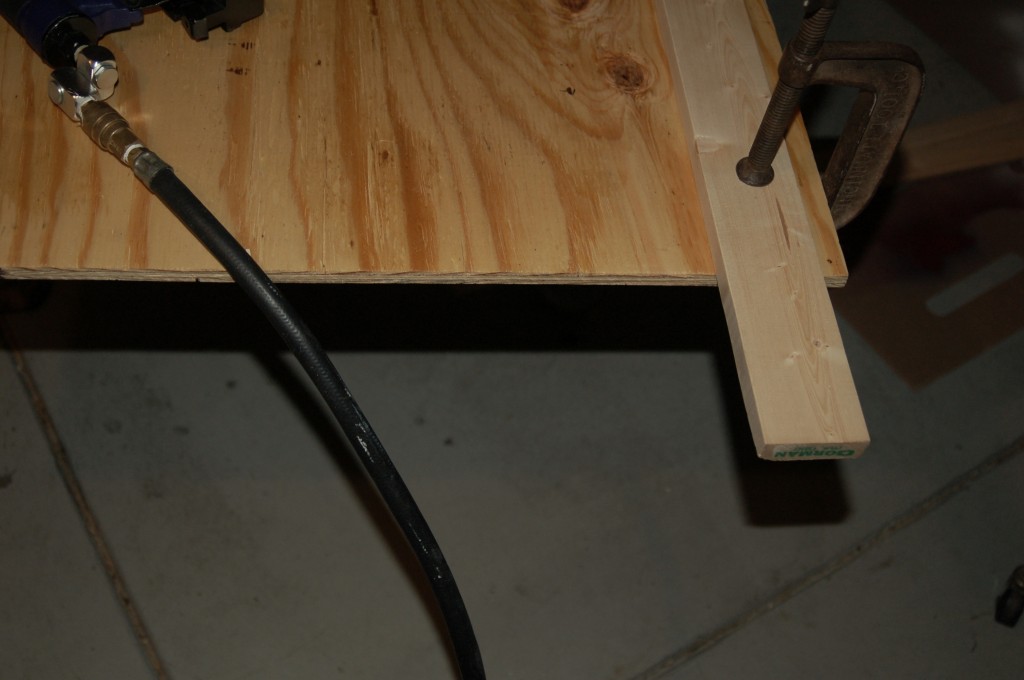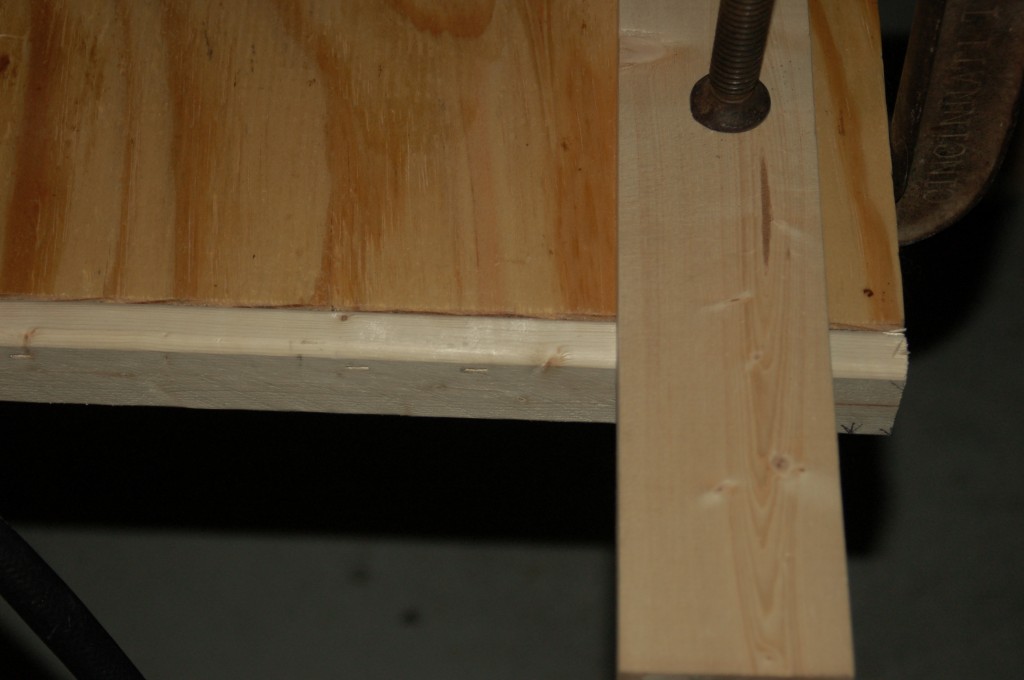 The zinc comes in a huge cardboard tube.  You need to unroll it and place something with a little bit of weight to it, on top.  I just put whatever I had lying around.
For the rest of this tutorial…YOU MUST WEAR GLOVES!
(as you know, I have scares to prove it!)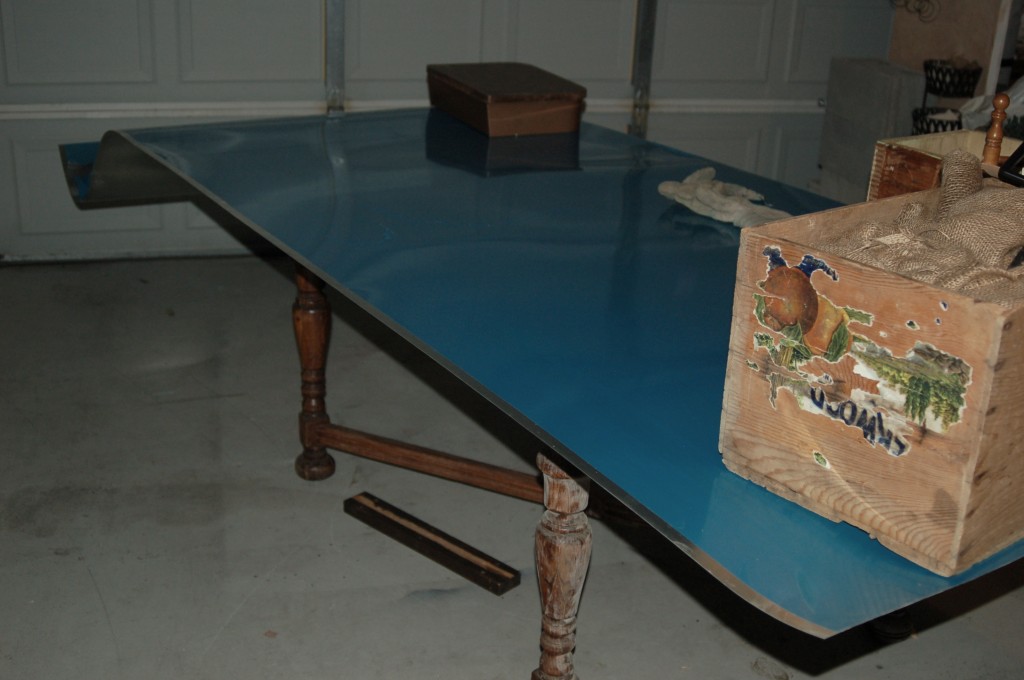 I had a friend come help me with zinc.  You will definitely need two people for most of this project.
We added the adhesive and spread it out with a drywall spatula.  They recommend a tile trowel, but we had already started putting on the adhesive and I couldn't find it quickly.  This is a "go with the flow" kind-of project. 😉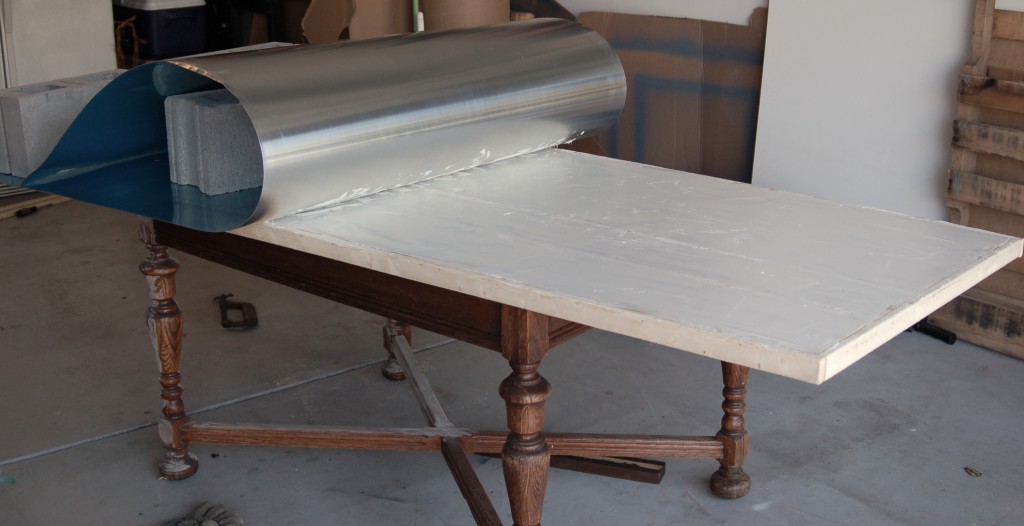 You will need to get the air bubbles out for this step.  We just used a 2×4 and pressed it firmly against the top starting from one end to the other.
Put some heavy weights, or in our case cinder blocks, on top over night.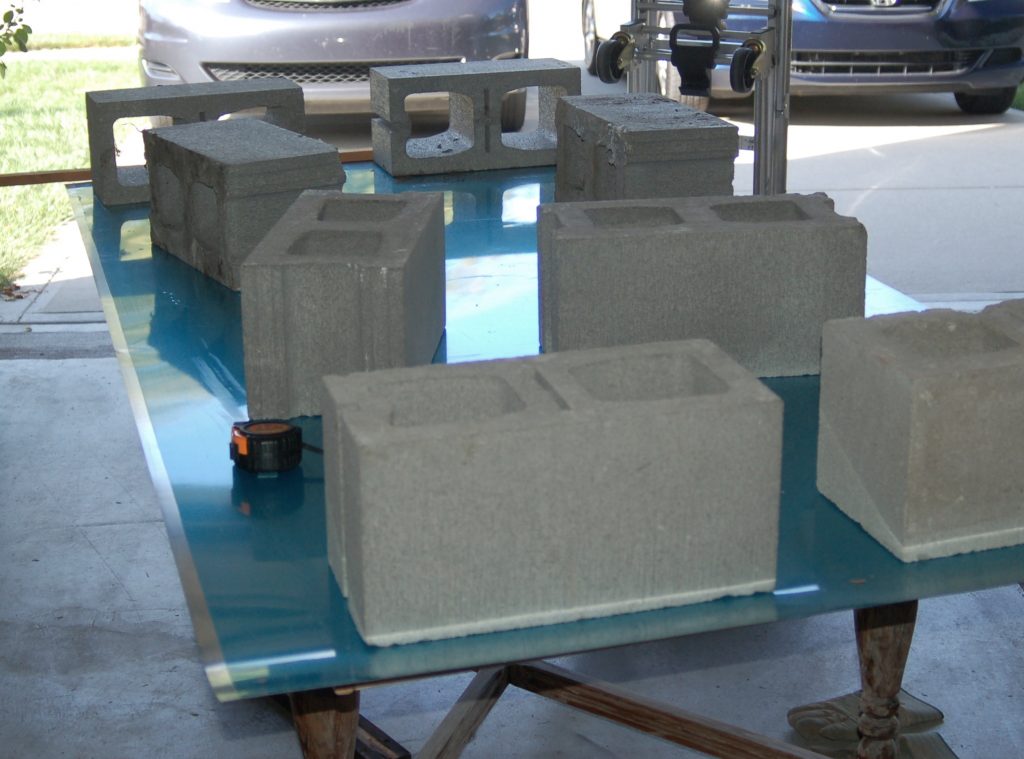 Now comes a lot of trial and error!
Use tin snips to cut a 45 degree slit in each corner of the table.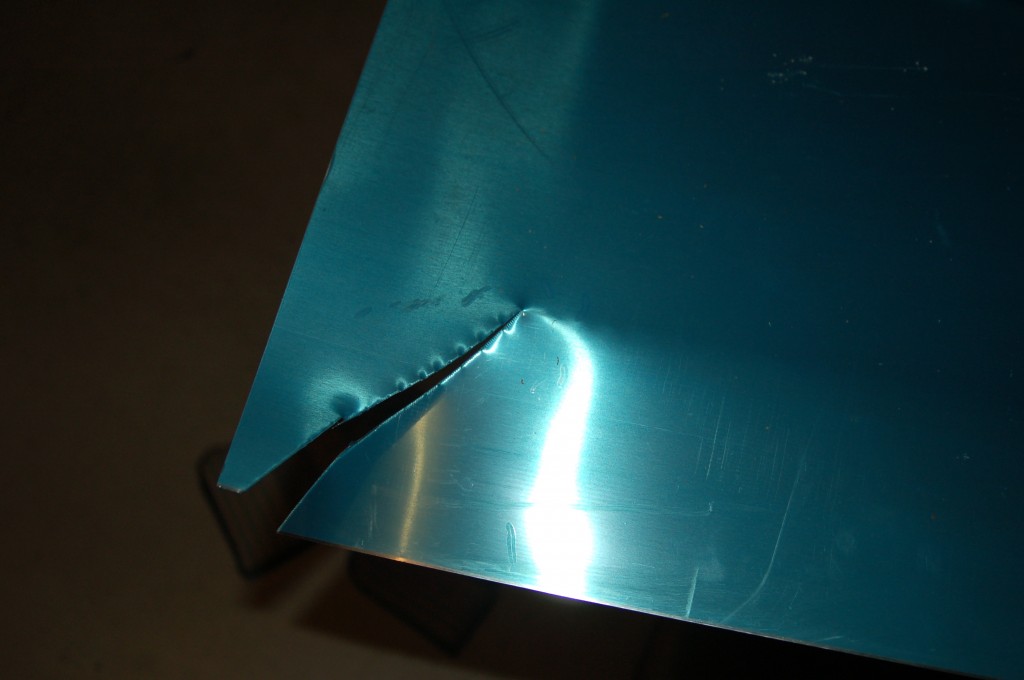 Then hammer each side down with a rubber mallet.  This will take some time and if you happen to have a break-press…even better!!!
We found it easier to flip the top over, to make the last bend.  Make sure to cut excess zinc off as you go.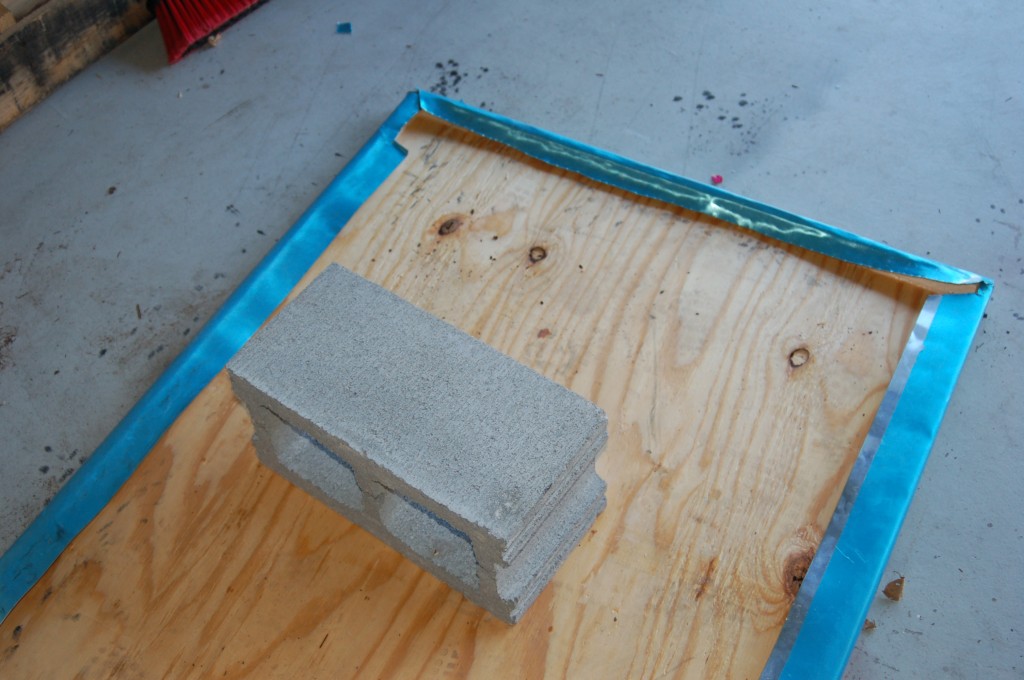 We used 1/2″ screws to secure the zinc, then added duct tape just for extra precaution.  I didn't want little hands getting cut.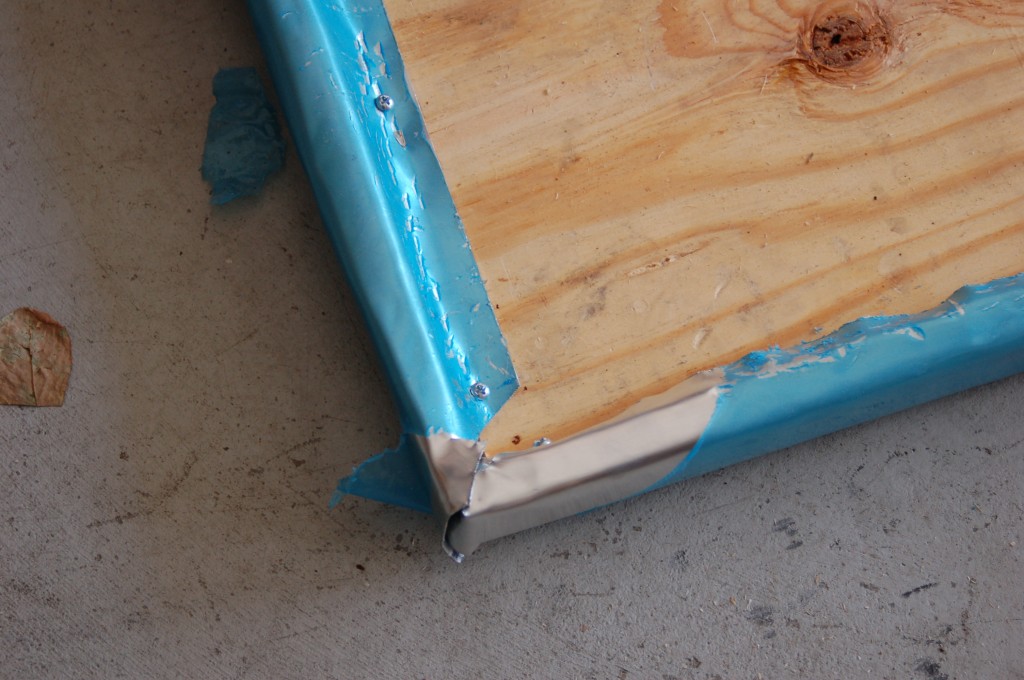 So, up to this point it's been fairly easy…right!?!
Now comes the tricky part.  Solder.
BTW, don't use map gas!!!  (It will melt the zinc.)
Lesson learned.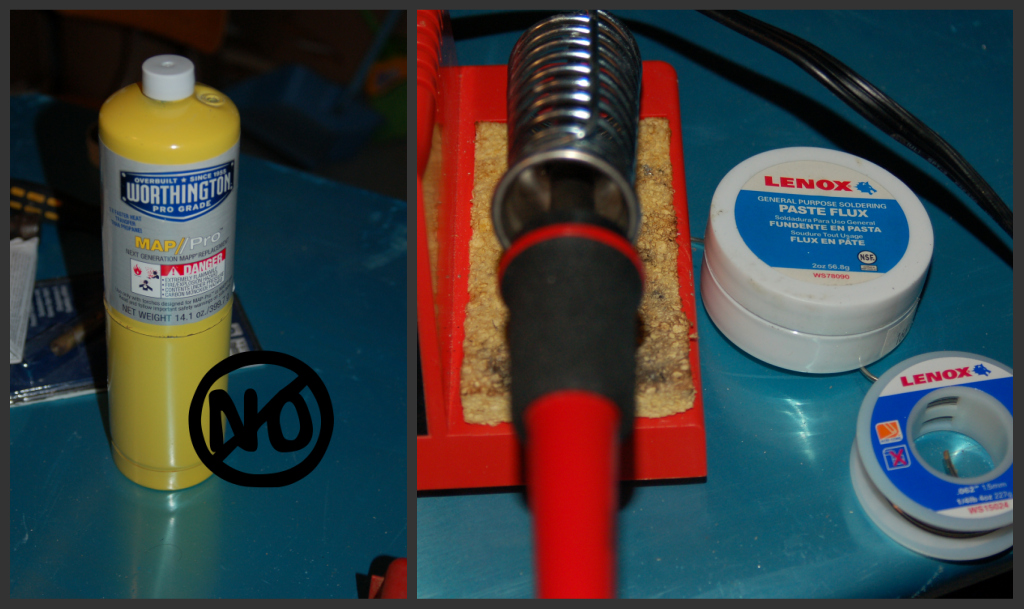 If you have never soldered before, that's OK, I hadn't either.There is a learning curve, but I just watched some videos online.
It will look pretty narley, but don't worry you can grind and sand it off.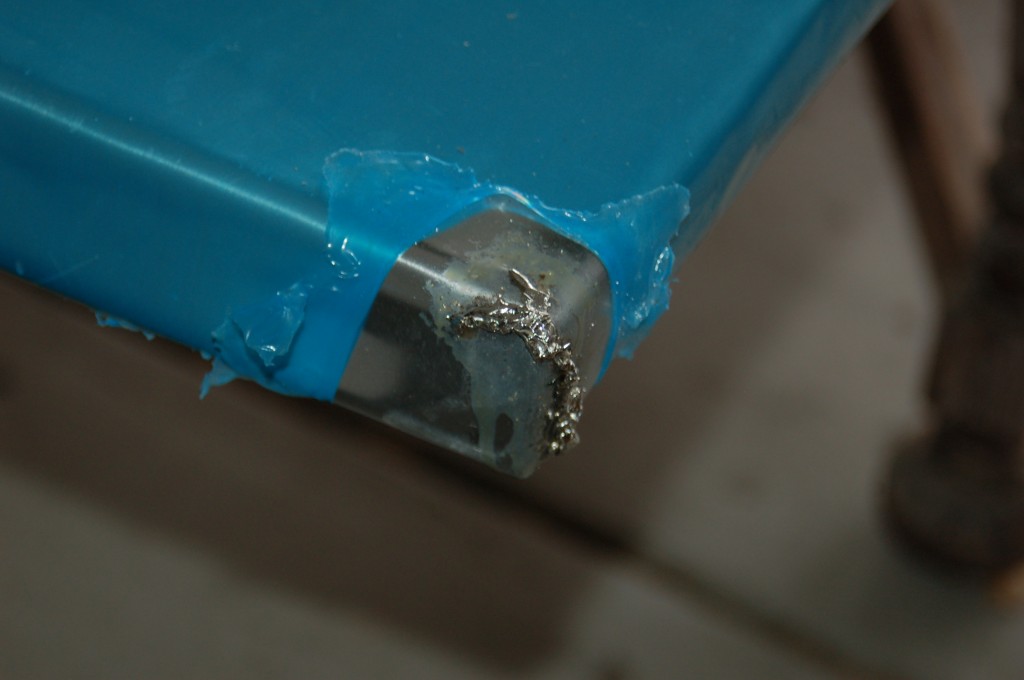 I used a grinder to get the biggest chunks off, then used  a metal file and sandpaper.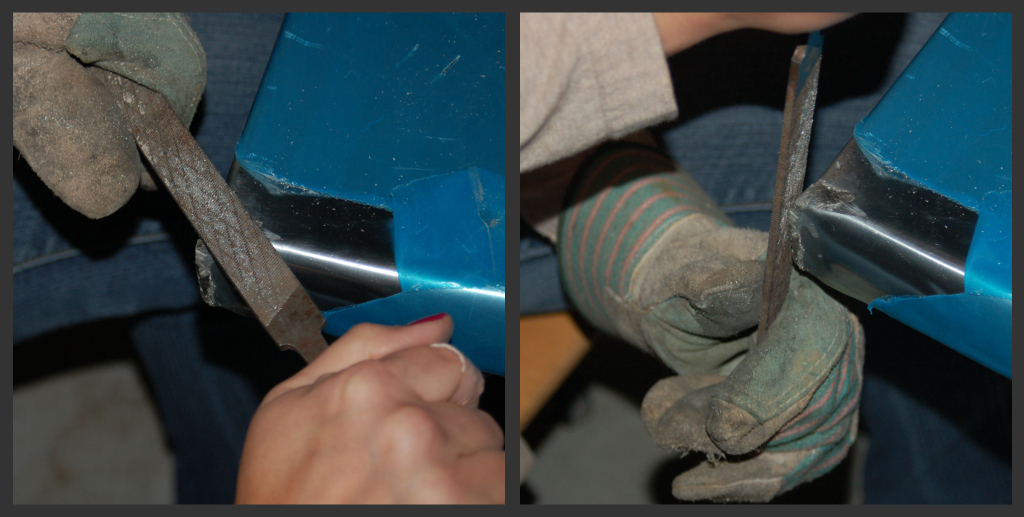 It doesn't look perfect, but I'm OK with that!
If you want to have an aged patina  immediately, you will need to purchase a solution from Rotometals.
First you need to use a fine sandpaper or sanding sponge to take the top layer off the zinc.  Wipe down the metal afterwards to get all the residue off.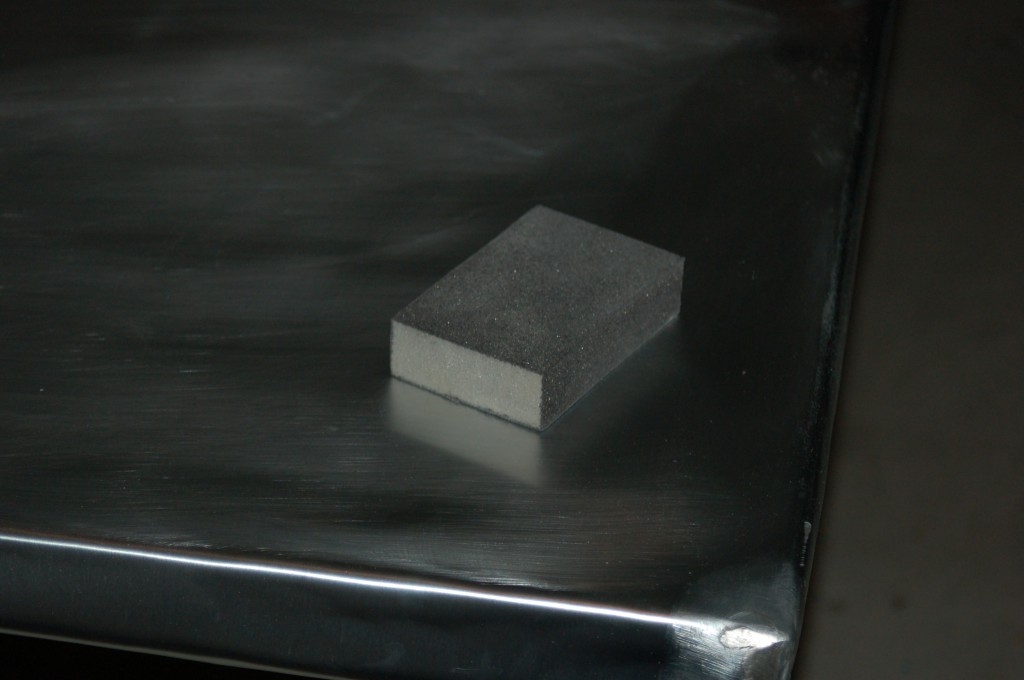 You can see how the corner came out before the patina, in the above picture.
I added some water to my solution for a little lighter color.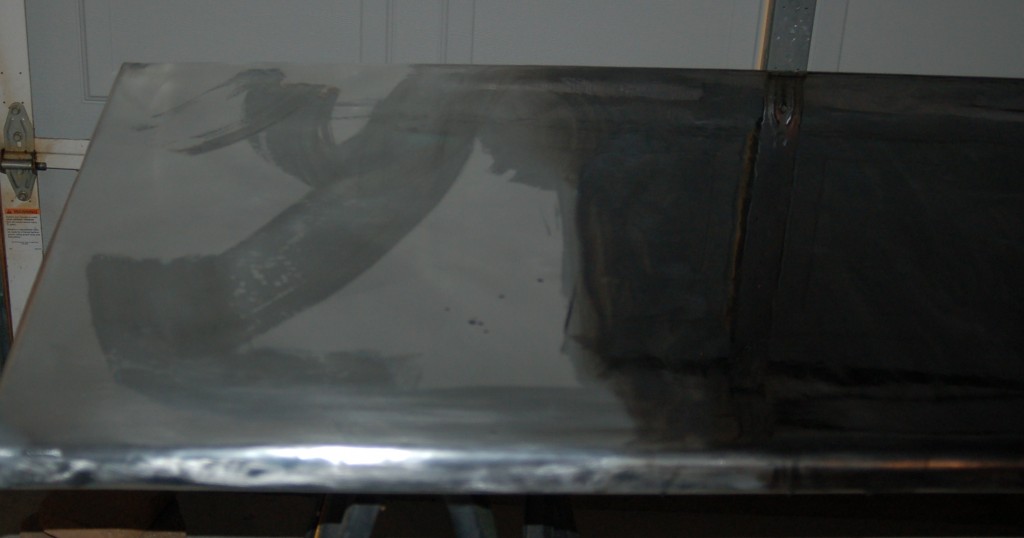 The heaver you apply, the darker it will be.  And don't worry if it's not what you were envisioning.  You can always sand it down and start over.
Let the patina dry for at least 12 hours, then you can put on the top coat. (Available from Rotometals.)
For the base of the table, I sanded it down a little then used some leftover grey paint mixed with water.  I used a dry brush technique and sanded it down.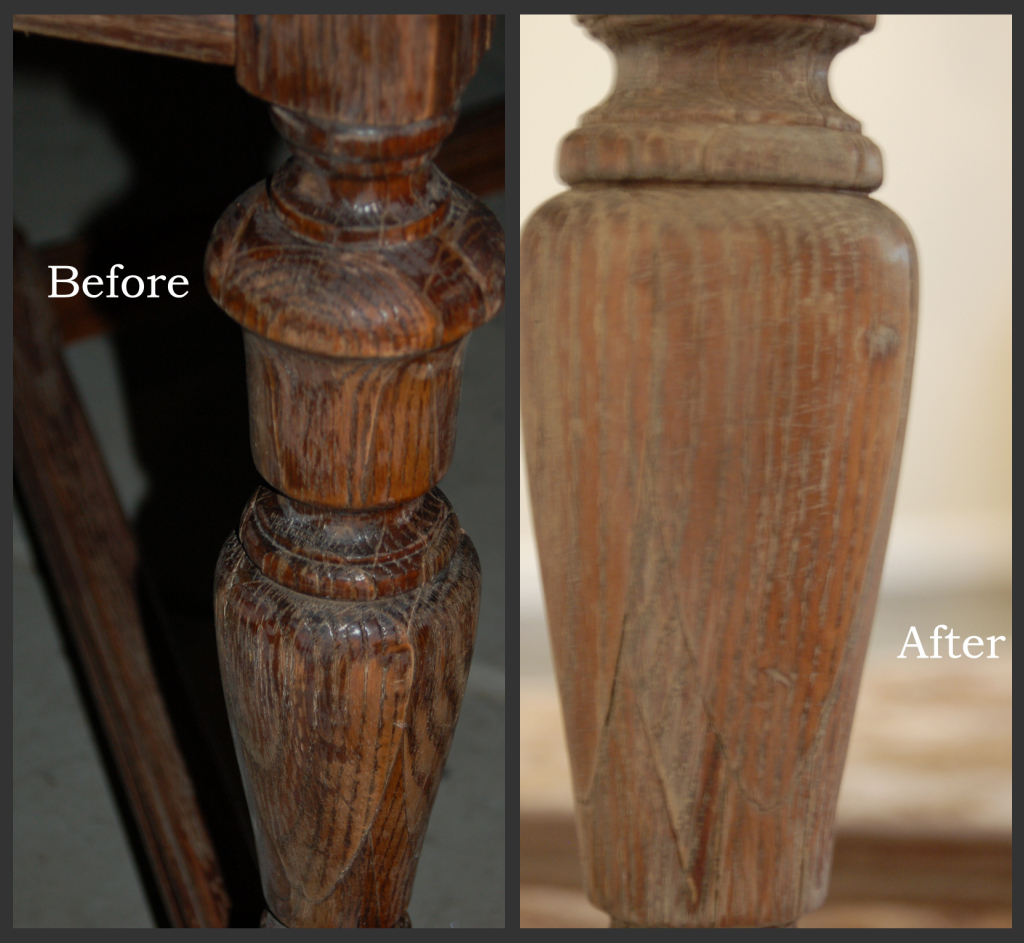 Now to find the perfect chairs!
~Angela
A Special Thanks to :
&
::::::::::::::::::::::::::::::::::::::::::::::::::::::::::::::::::::::::::::::::::::::::::::::::::::
More ways we use this space (click on image to be taken to post):
::::::::::::::::::::::::::::::::::::::::::::::::::::::::::::::::::::::::::::::::::::::::::::::::::::