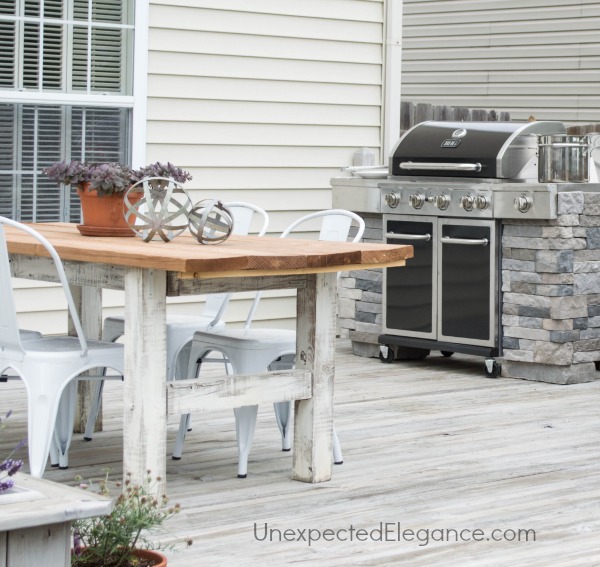 I have dreamed about having a fancy, stone-covered grilling station for years.  The problem was the expensive price tag.   So, I decided to make my own!  I didn't want something stationary because our grill is on our deck and needs to be moved.  My solution was to attach the stone directly to our grill.  🙂
This is what it looked like last week.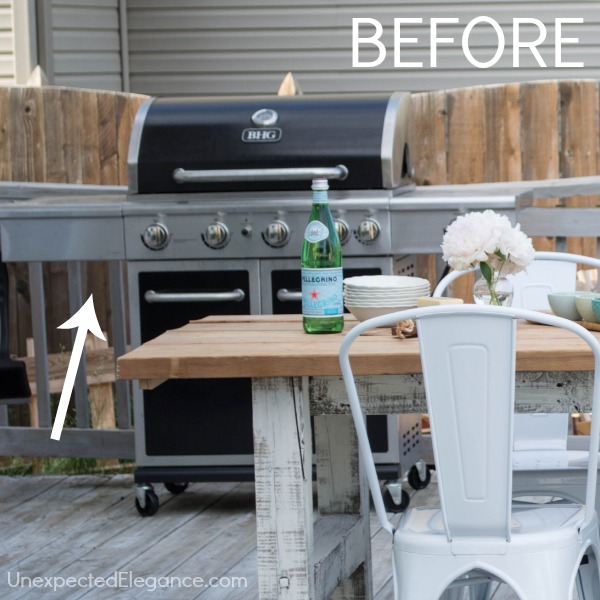 I started by building a frame to fit under the grill's "wings".   I used 1×2's  and 2″ screws to construct the frames.
If you are doing this yourself, just measure the dimensions carefully.  Unfortunately, every grill is different so I can't give you exact dimensions.  Also make sure to add a middle support for more stability.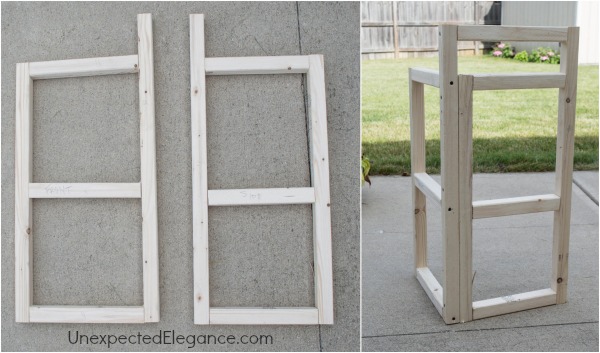 For the front and side I decided to use metal sheeting.  I found this at the hardware store in the aisle with duct material.   I laid the frame on top of the sheeting and used a sharpie to make my mark.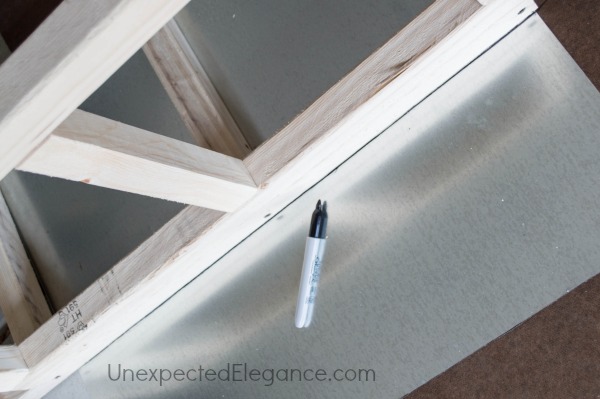 Tin snips cut the metal easily.  Be sure to use gloves when cutting metal for safety.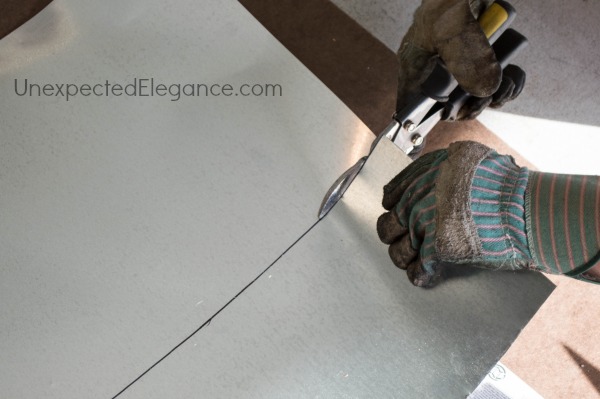 To attach the metal to the frame I used a new product by Elmer's, called ProBond Advanced.  ProBond Advanced is the perfect multi-surface adhesive for bonding mixed materials, like wood to metal without any of the foam residue.  It's has a 100% weatherproof and performance guarantee, all while eliminating the hassle of foam residue.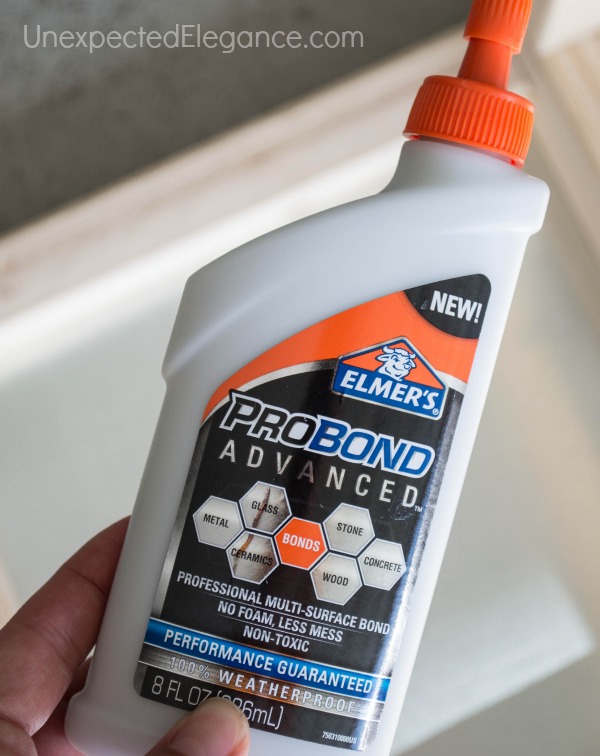 To allow the product to bond successfully, I laid the metal on a flat surface with the frame over it, and then placed some heavy objects on the top of the frame.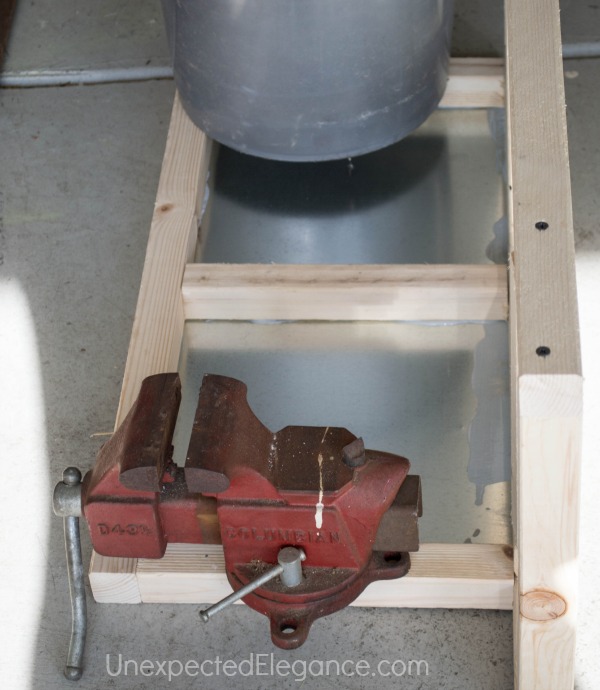 The ProBond gave me a strong bond and held the metal and wood together great!
Here are the finished frames.  They are amazingly light, too!
 To attach the frames to the grill, I used the pre-existing holes on the sides and drilled a few extra holes under the "wings".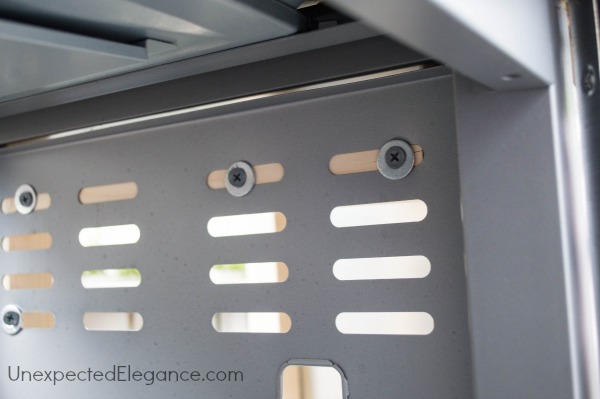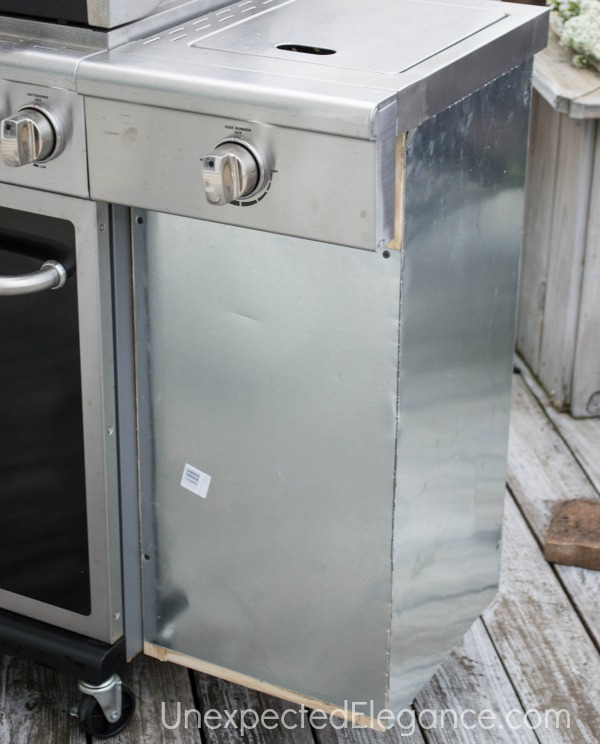 I got the stone veneer and recommended adhesive at the hardware store.  It was really easy to work with and I only needed two boxes to complete this project.  (You can cut it with a hacksaw. 🙂 )
I recommend that you start in the corners and from the bottom.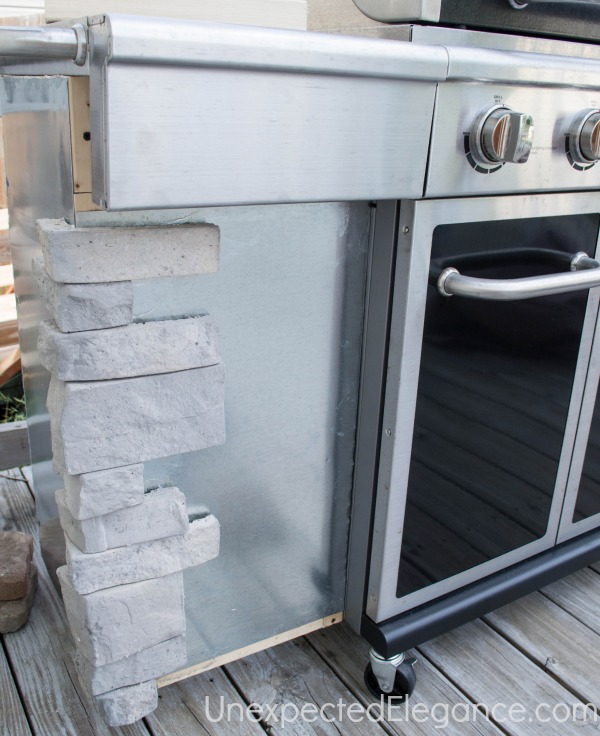 The whole process took me a few days but I think it came out great!!
You can see from this picture that there is a gap under the stone. (Remember, I wanted to be able to move mine around.)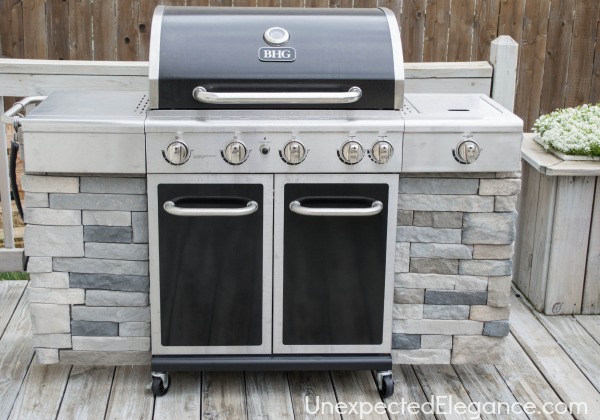 To give it the appearance of a built-in, I found two larger pieces of stone (also from the hardware store, outside in the garden section) to put under each side.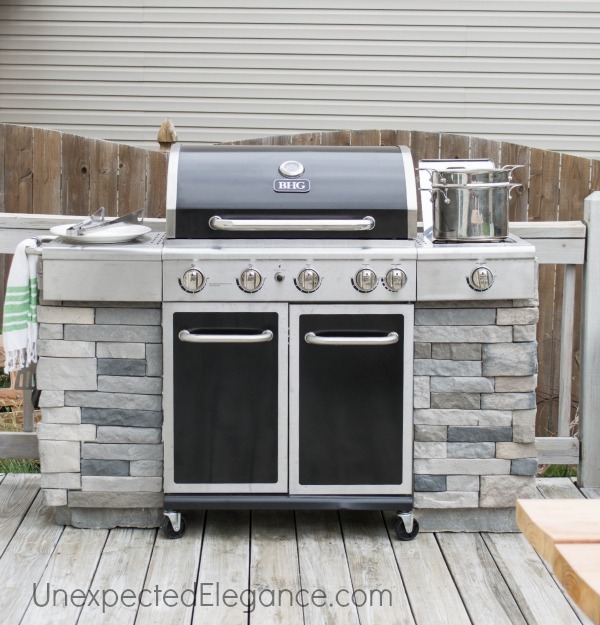 This project cost me around $150 total.   That's a LOT less than you could purchase something like this pre-made.