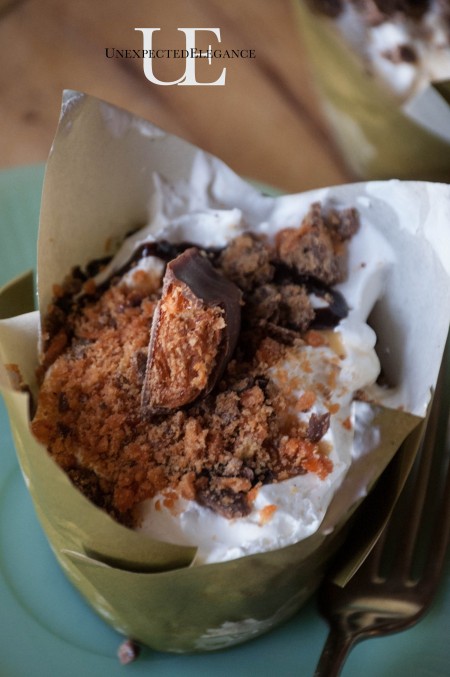 I don't know about you, but we have a TON of candy still hanging around after Halloween!?  It is makes me crazy and I just want it gone…mostly because it's a huge temptation. 😉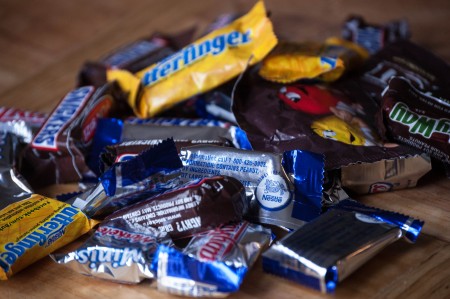 My Grandma has made an ice cream/freezer cake for years now so  I thought it would be the perfect solution for using up some of that candy that you might have leftover next week!
It's the perfect dessert to share with a large group, too.
Ingredients:  cookies (I use Oreos), your choice of candy, vanilla ice cream, whipped topping, syrup (chocolate and/or caramel)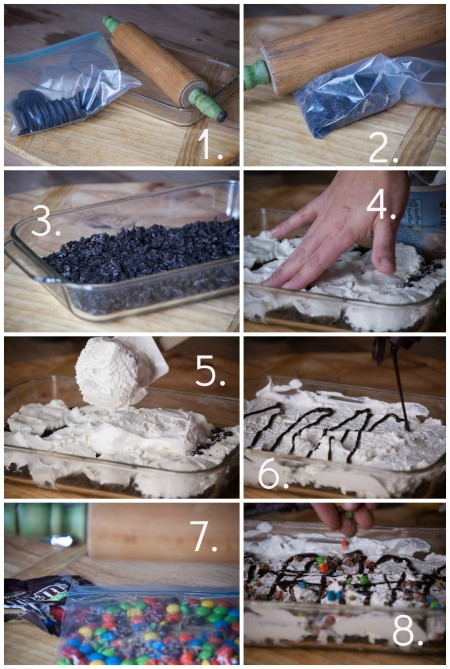 1.  Put your favorite cookies in a baggie.   I prefer Oreos, but you could use any cookies that you have on hand. (I think Nutter Butters might be good if you are making one with Butterfinger!?)
2. Crush cookies with a mallet or rolling pin.  (You can also put in a food processor, but I find the baggie is just as effective! 🙂 )
Then just put thin layers of:
3.  Cookies
4.  Vanilla ice cream (I use small spoonfuls and press them down with my fingers.)
5.  Whipped Topping
6.   Drizzle chocolate and/or caramel topping.
7.  Top with crushed candy of choice.
8.  Repeat one more time! (You will make two layers of the above ingredients.)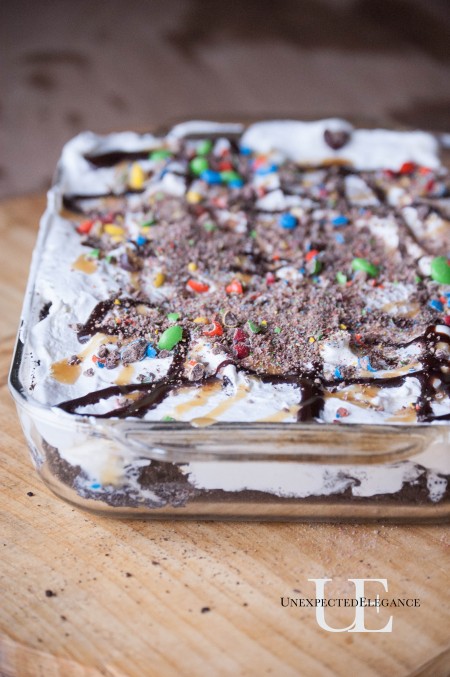 For a twist you can also make them as cupcakes!  I have found the the muffin liners work really well.  They are taller and you can get the cake out of them very easily.
Use the same instructions for the larger cake…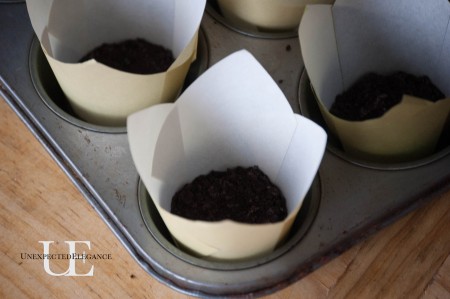 These can be fun because you can use so many different kinds of candies.  Just add a small piece of the candy on top, so people can identify each flavor.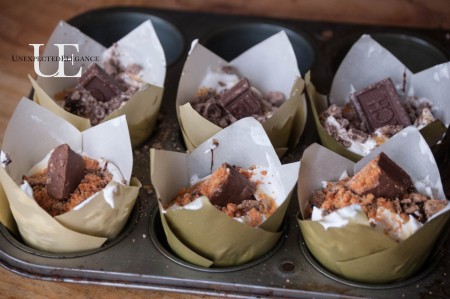 This would be great alternative for a birthday party.  They can last in the freezer uncovered for a few days or in a baggie for about a month.  Just make sure you set them in the freezer before transferring them into a freezer bag.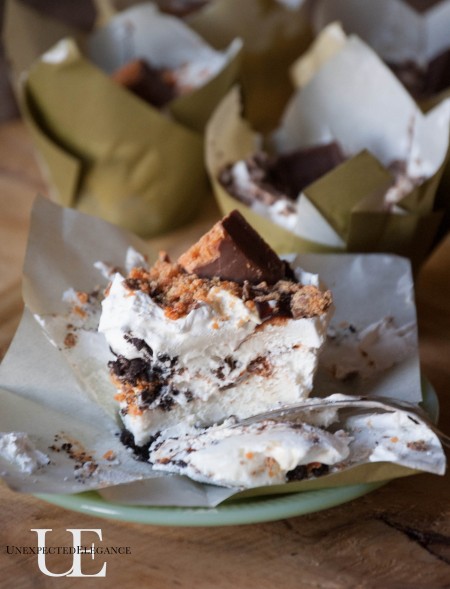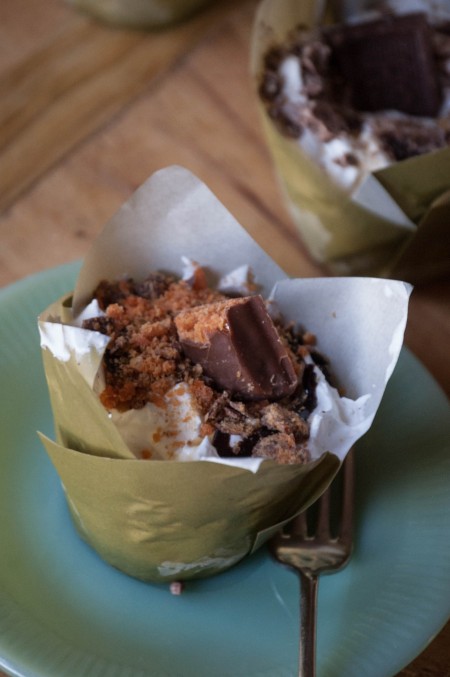 This cake is ALWAYS a hit and the best part is that it uses up some of that Halloween candy! 😉