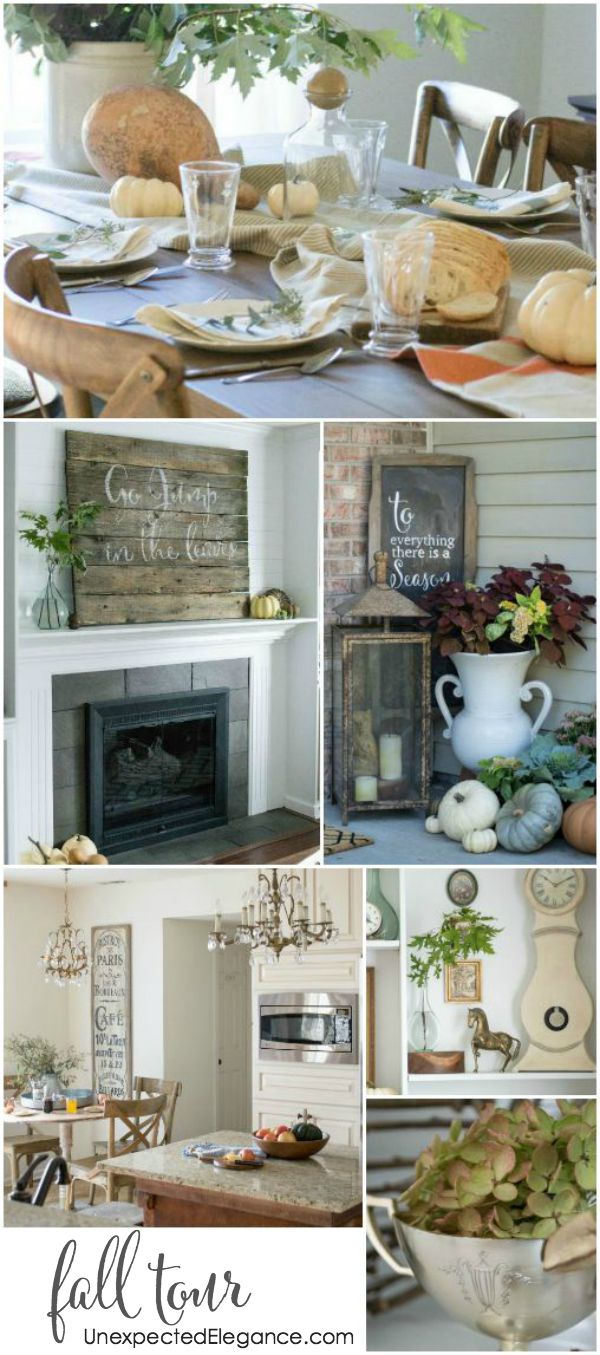 I am so grateful for fall! It is such a beautiful season with all the leaves changing and the air extra crisp. We are outside by the fire in the evenings so much more this time year. I had so much fun decorating my house these last few weeks with little fall touches and I have been anxious to share it with you.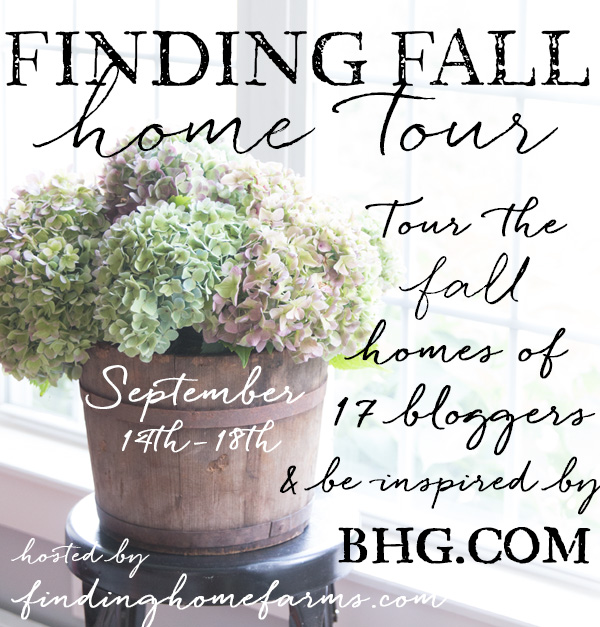 I hope you've been following along on social media throughout this week to see all the beautiful home on the Finding Fall Home Tour, if not you can go back and check out all the amazing fall decor starting with Laura from Finding Home Farms. If you're stopping by here from At The Picket Fence…WELCOME!! (If you missed Vanessa home, be sure to click over and check it out.)
So let's get this tour started…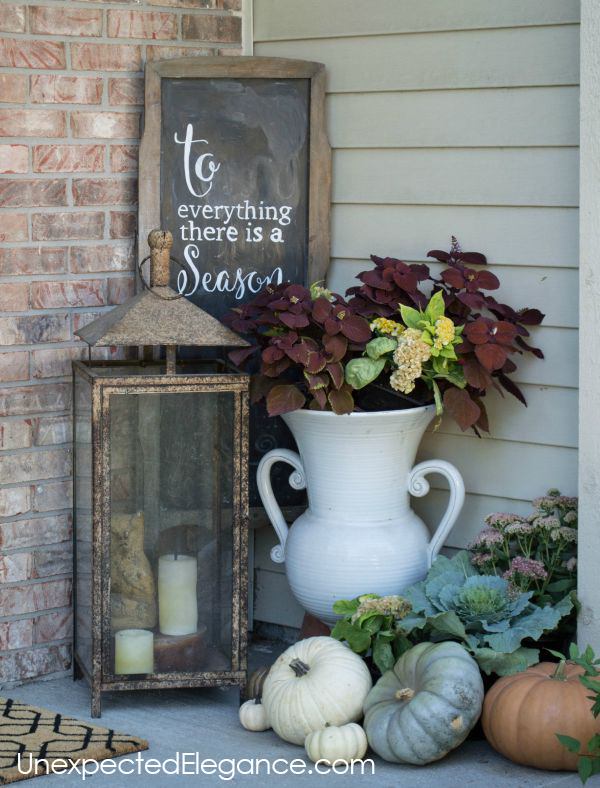 My porch is simple every year. I just change out a few of the plants and add pumpkins. Nature is what FALL is all about…amIright? 😉
To give it a little something extra, I added a chalkboard. I used PicMonkey for the font, printed it out and then used an easy chalk transfer method (You can find the tutorial HERE.)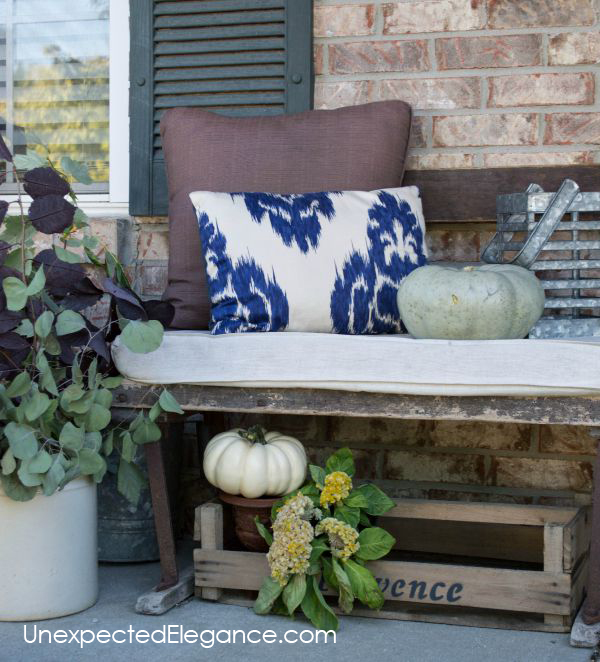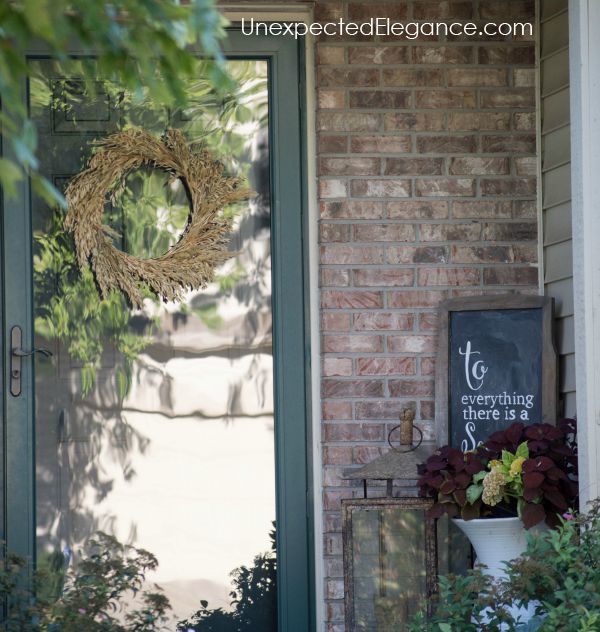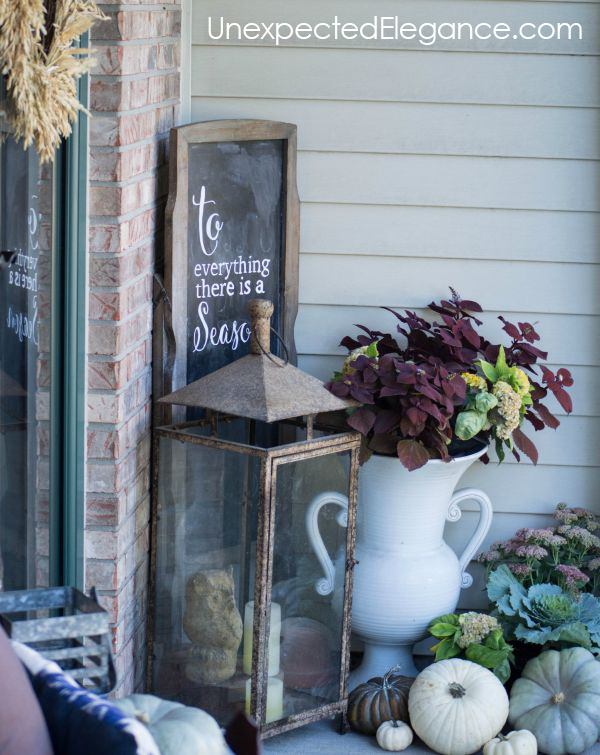 Our entryway just got a few small pumpkins and tree limbs. I'm still in love with the table I made a few months back for under $15 ! It's tall and allows for storage underneath…like boots. 😉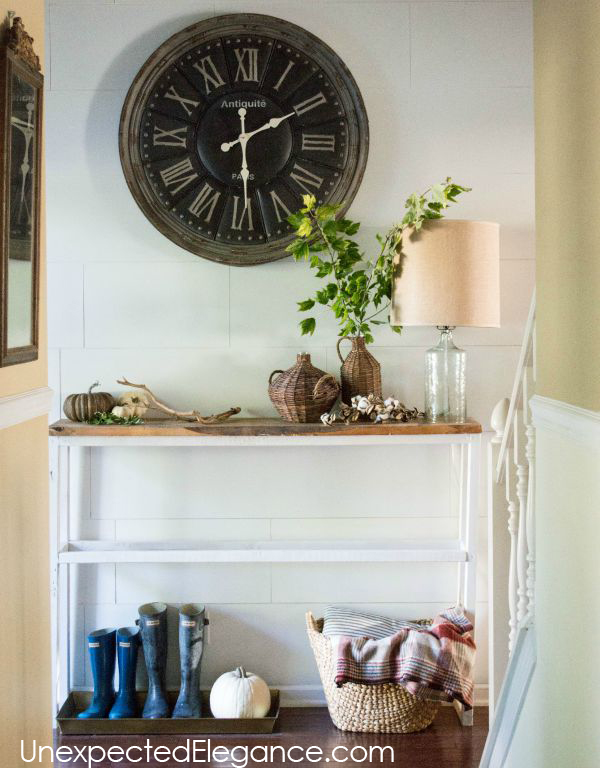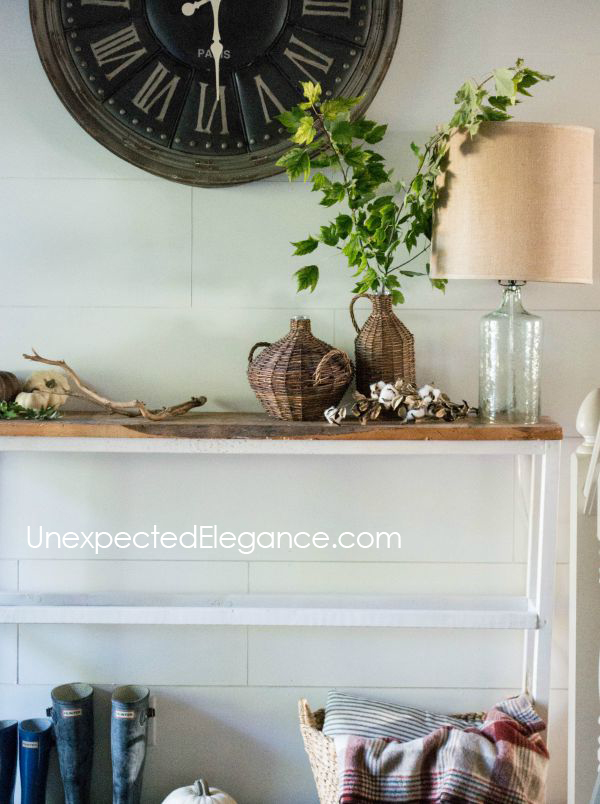 My absolute favorite fall decor item this year is my "Go Jump in the leaves" sign. It was FREE…which makes it even better.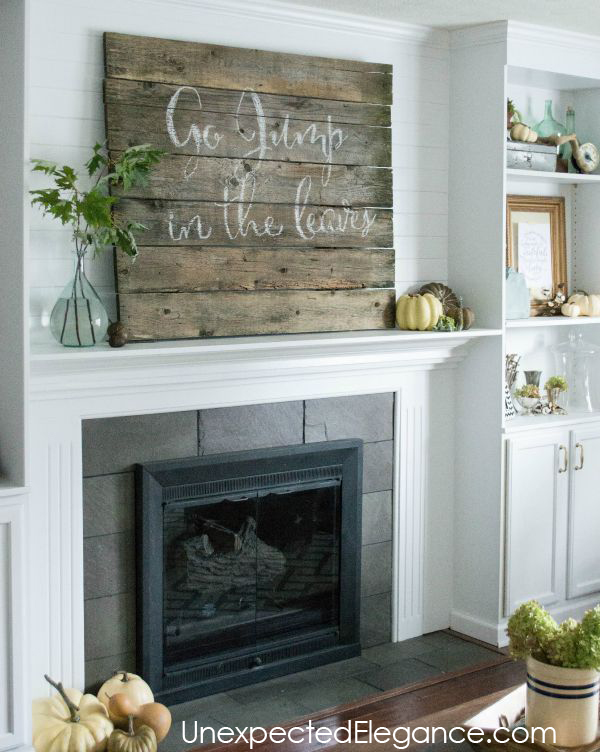 I had an old pallet sitting beside our shed for over a year now… waiting for some inspiration. I just cleaned it up and used chalk for the lettering.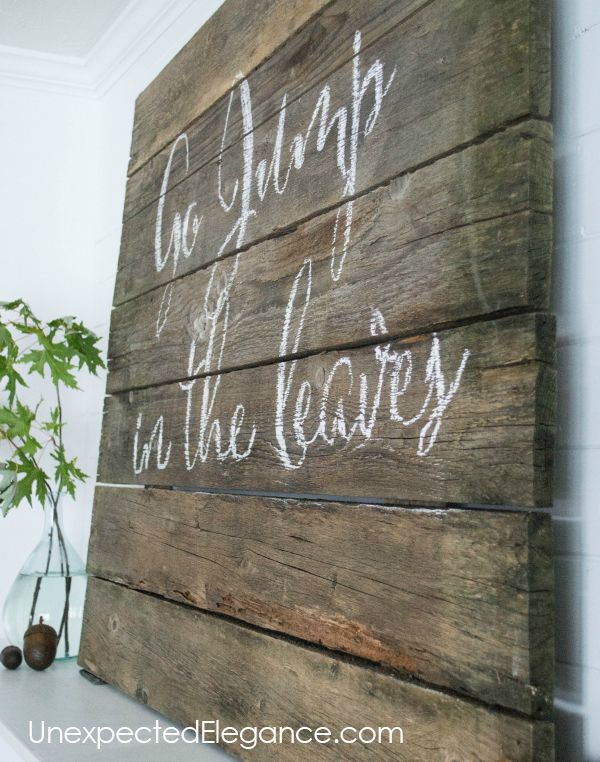 More free decor from nature is sprinkled throughout my house…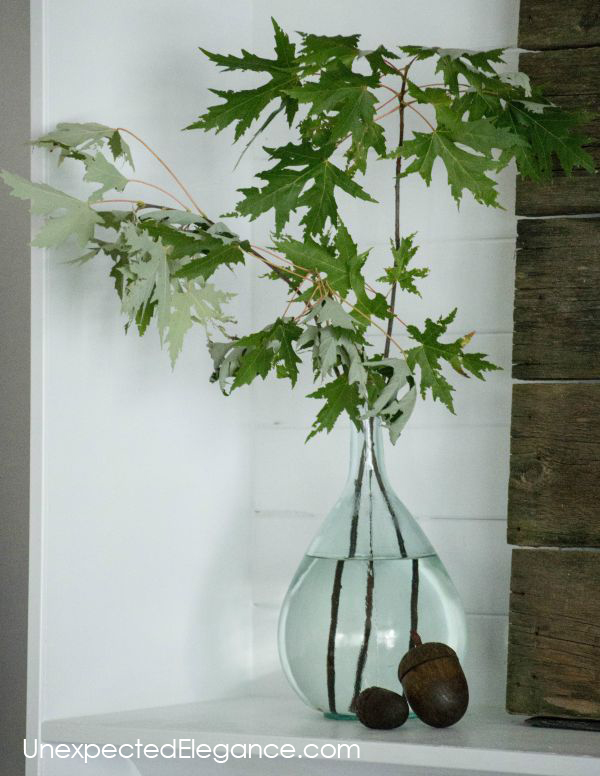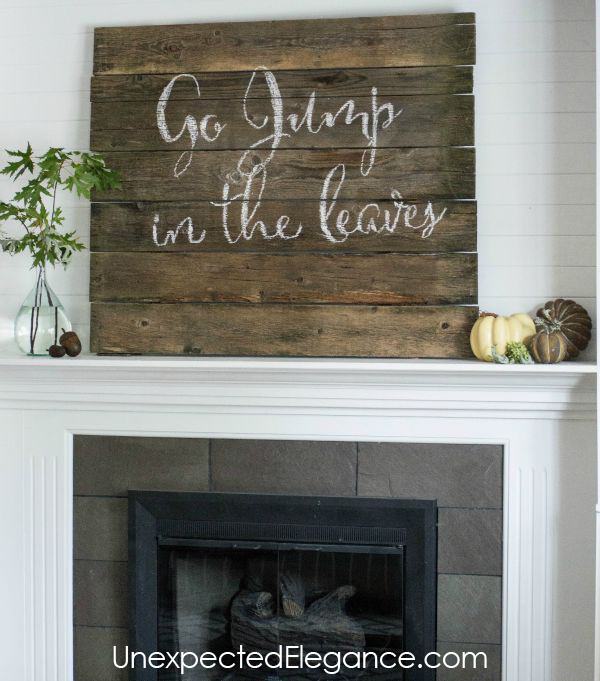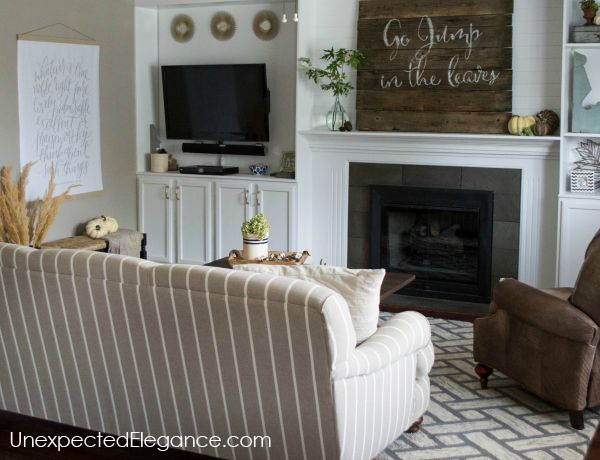 I had fun decorating my shelves this year. I made these last year but they weren't finished until right before Christmas.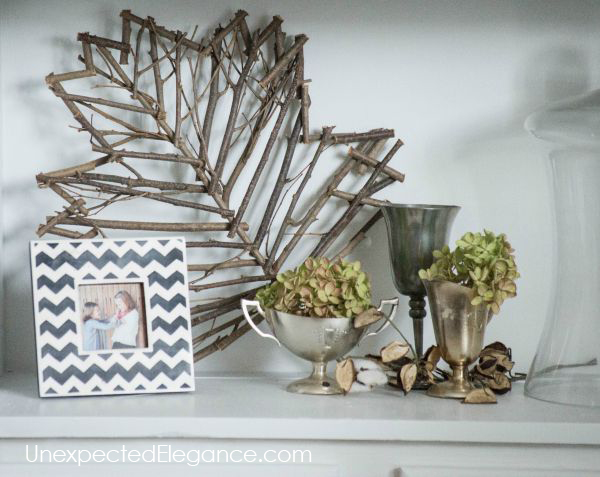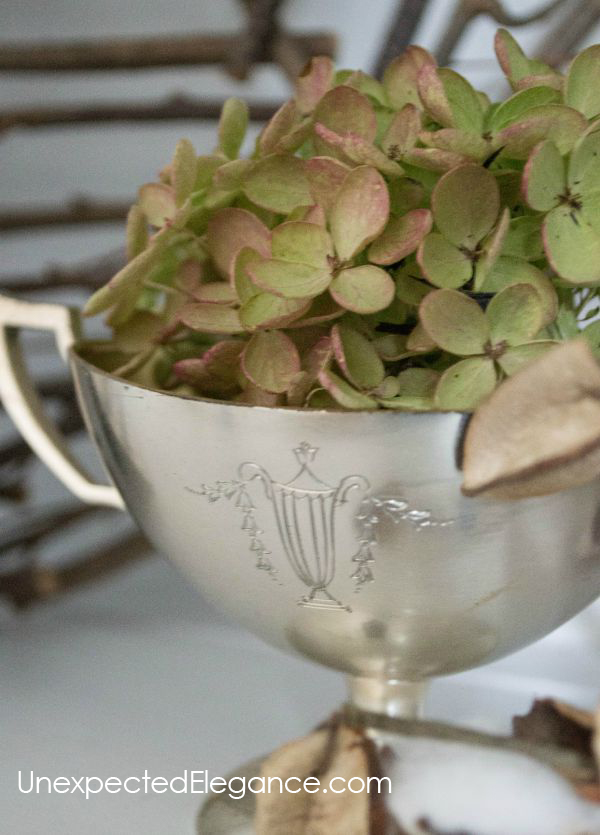 The print in the photo below is a free printable from My Three Monsters. I just used washi tape to add it over an existing picture.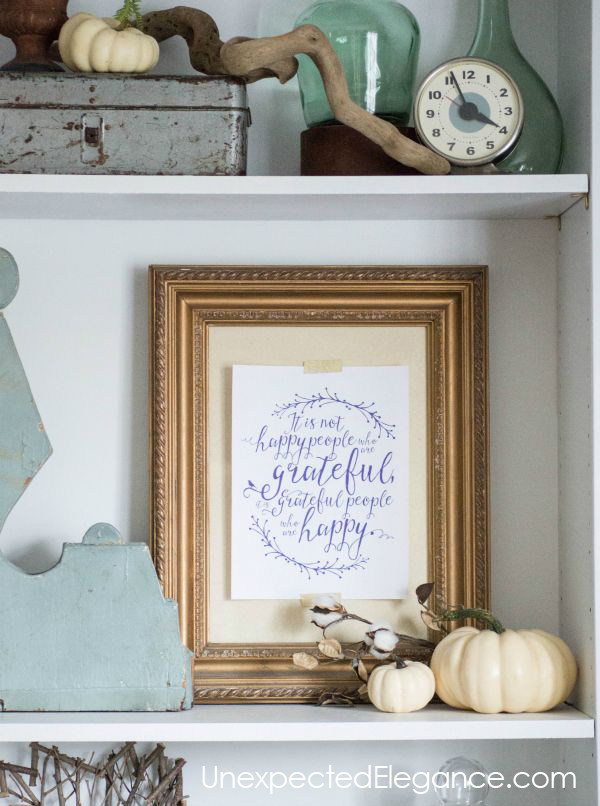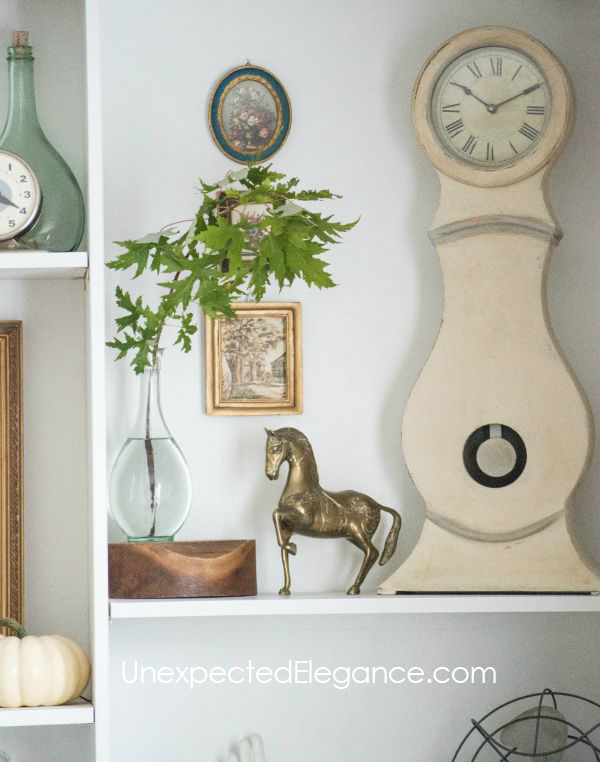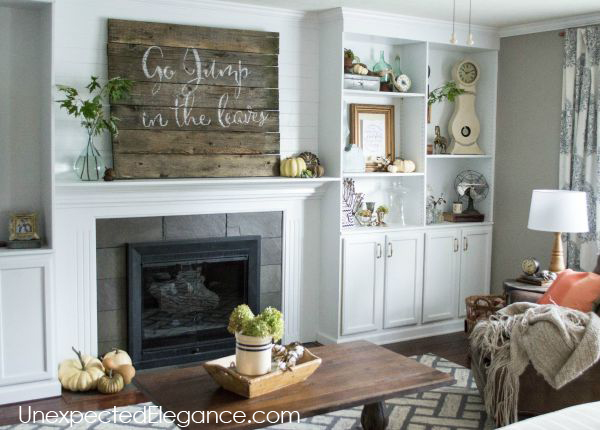 My kitchen…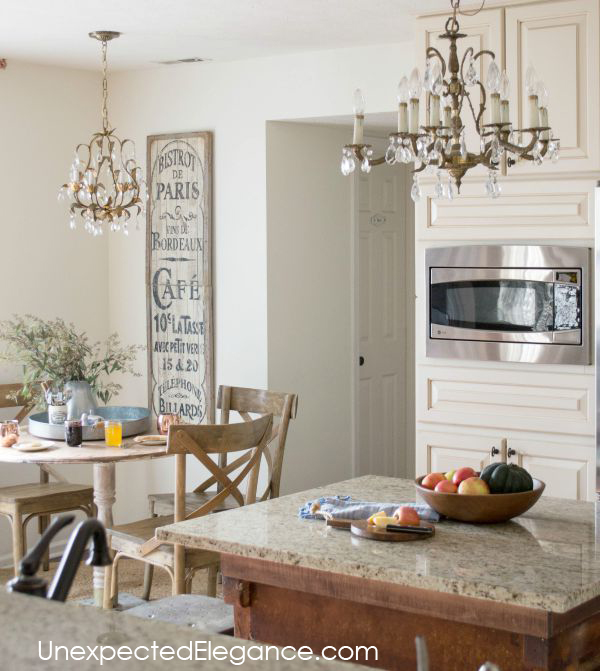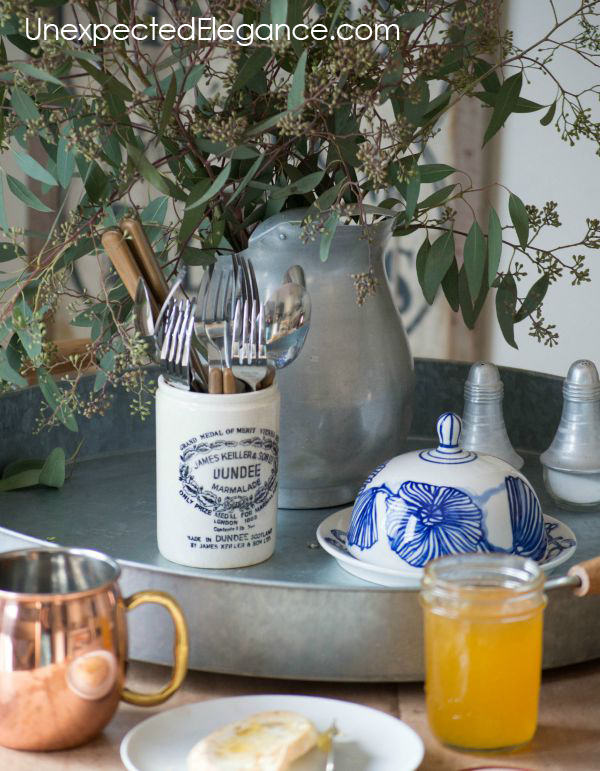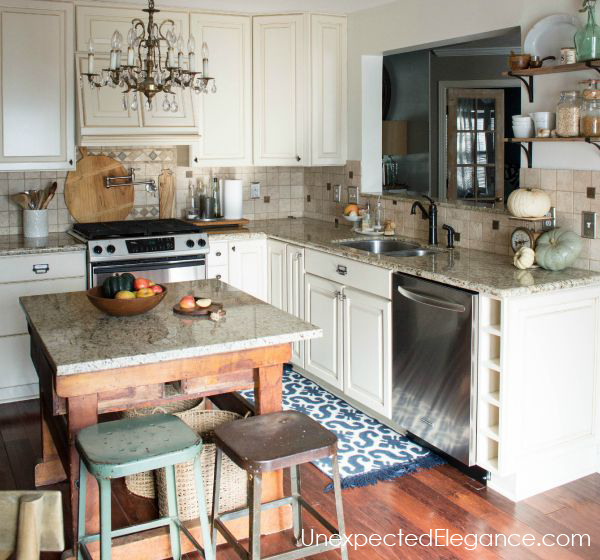 This is the hardest working space in our entire home, but one of my favorites.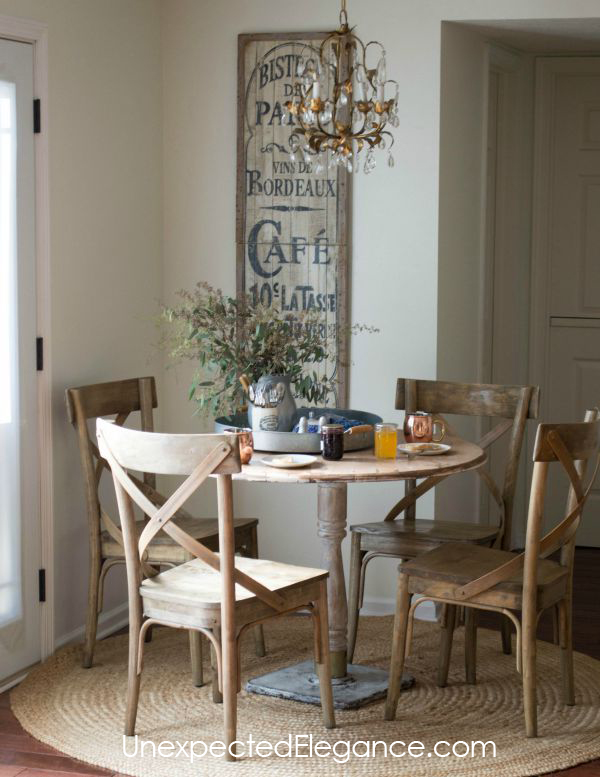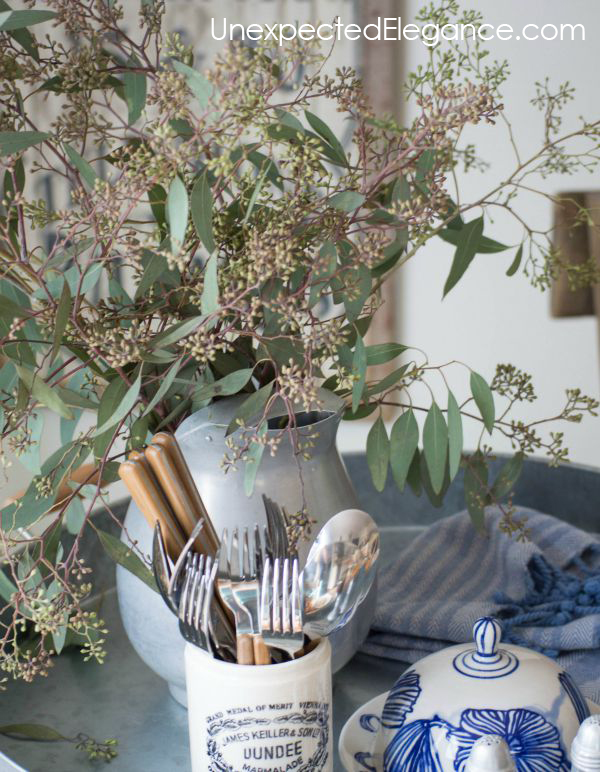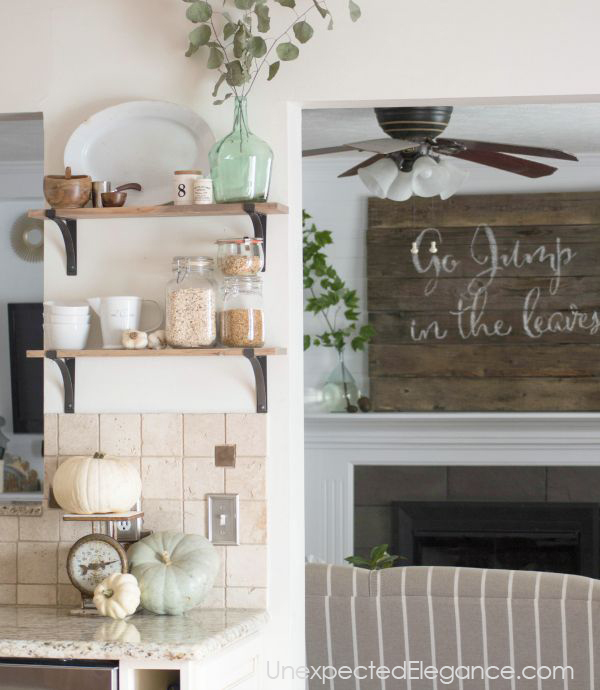 The dining room is super simple this year, since we eat in here more often now.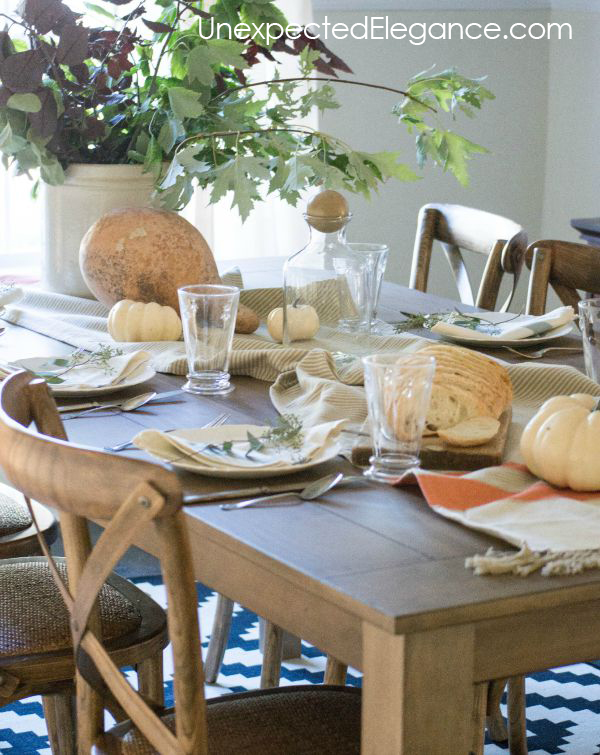 I set the table just for you!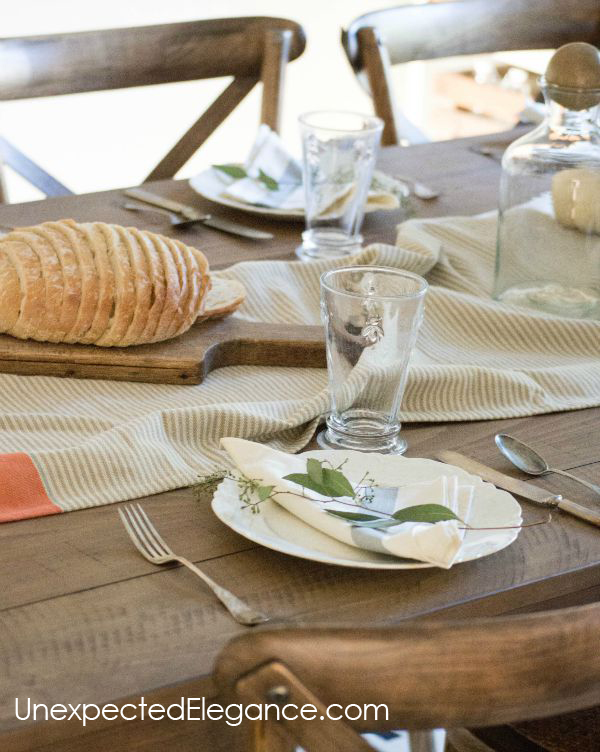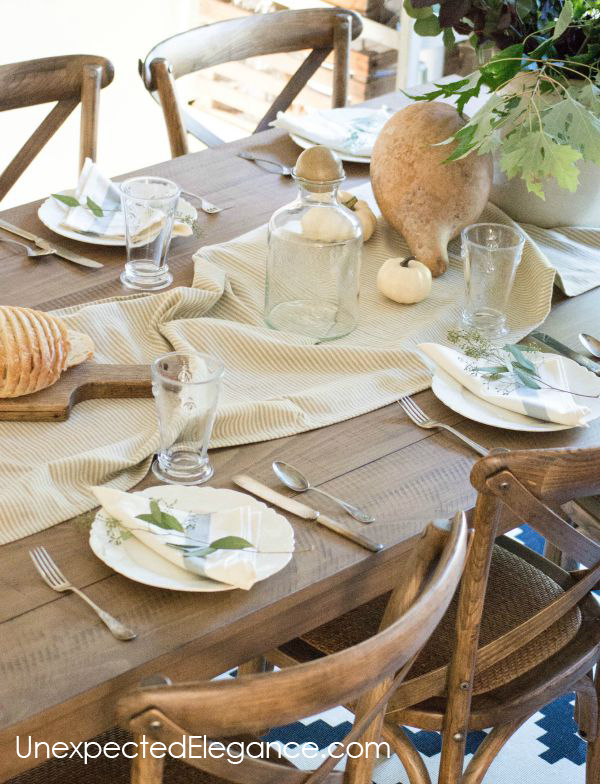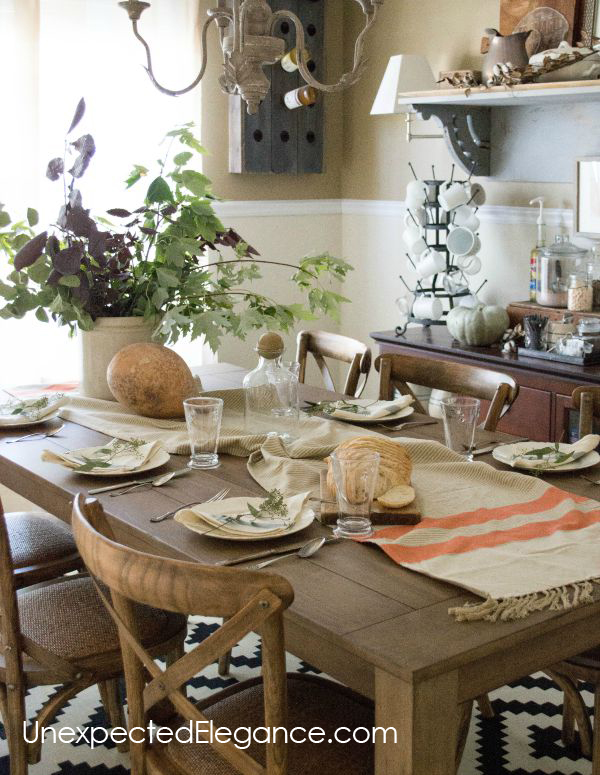 Backyard…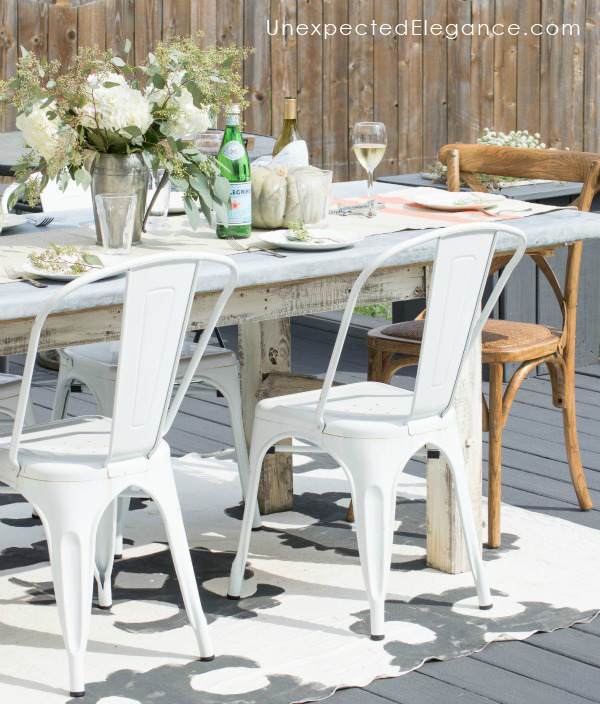 And that brings us to the end of our tour. I hope you've enjoyed a peek into my home. Now, it is time to go onto the next stop…

And a big shout out to Better Homes and Gardens for partnering with us.

You can start the tour from the very beginning over at Laura's by clicking here.

We also have something extra special this year. We'd LOVE to see your fall decor. Follow the directions below so that you can be part of us sharing some of our favorite fall ideas this week on Instagram. You can find me on Instagram @unexpectedelegance.
Share pictures of your fall decorating on Instagram and use the two hashtags:
#BHGCelebrate for a chance to be featured on BHG's Instagram and
#findingfallhometour for a chance to be featured by me or one of the other bloggers participating on Instagram.