Check out how to create simple DIY personalized art. This is an inexpensive way to add personality to your home without breaking the bank!
If you've been around here for a while, then you know I love to change out decor. Simple refreshes are the best. They keep me from feeling like my house is boring and they're inexpensive…it's a win-win!
Last year I updated our dining room and I liked how it turned out but I felt it just wasn't right.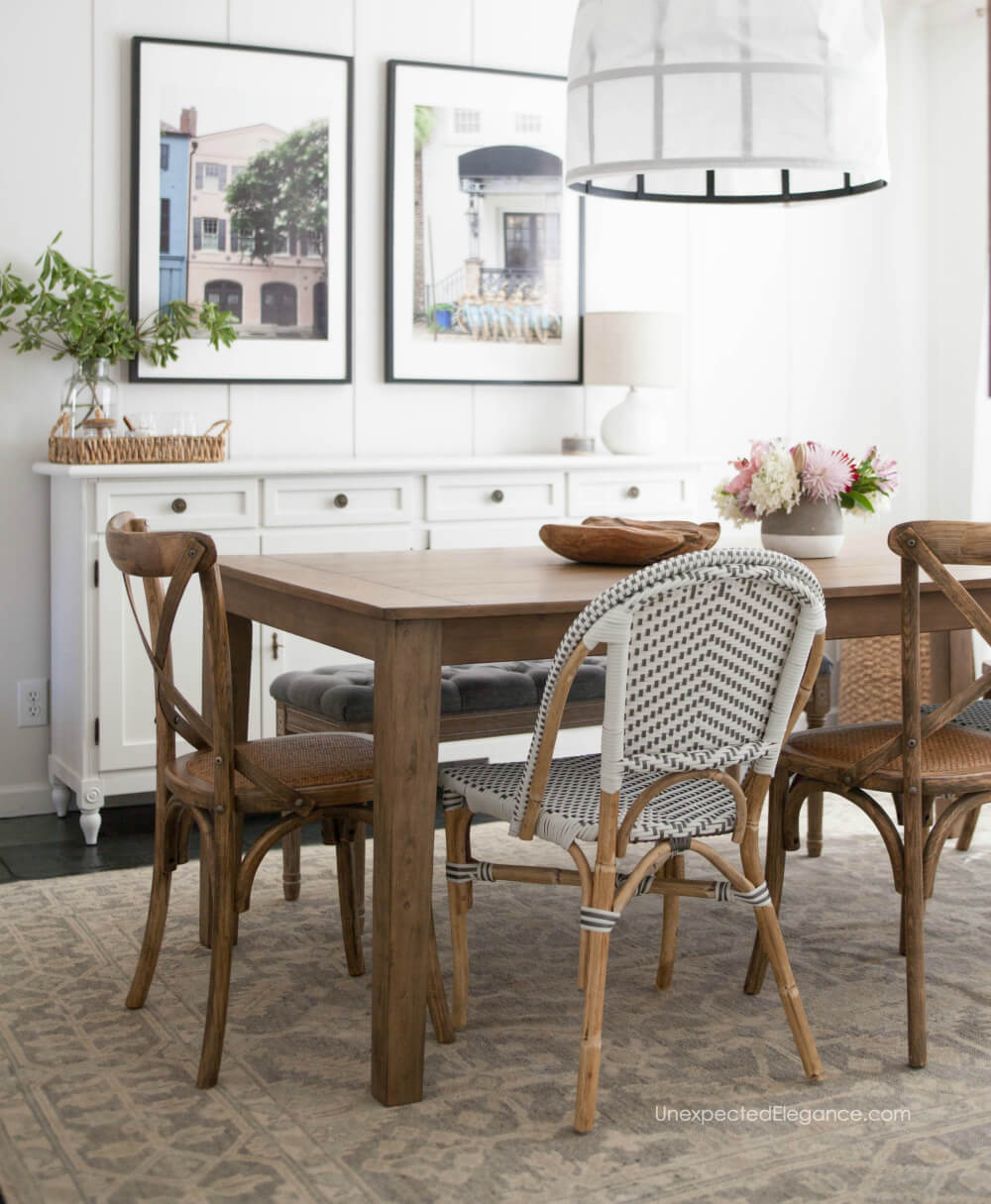 So I decided to give it another small update…and this time I LOVE.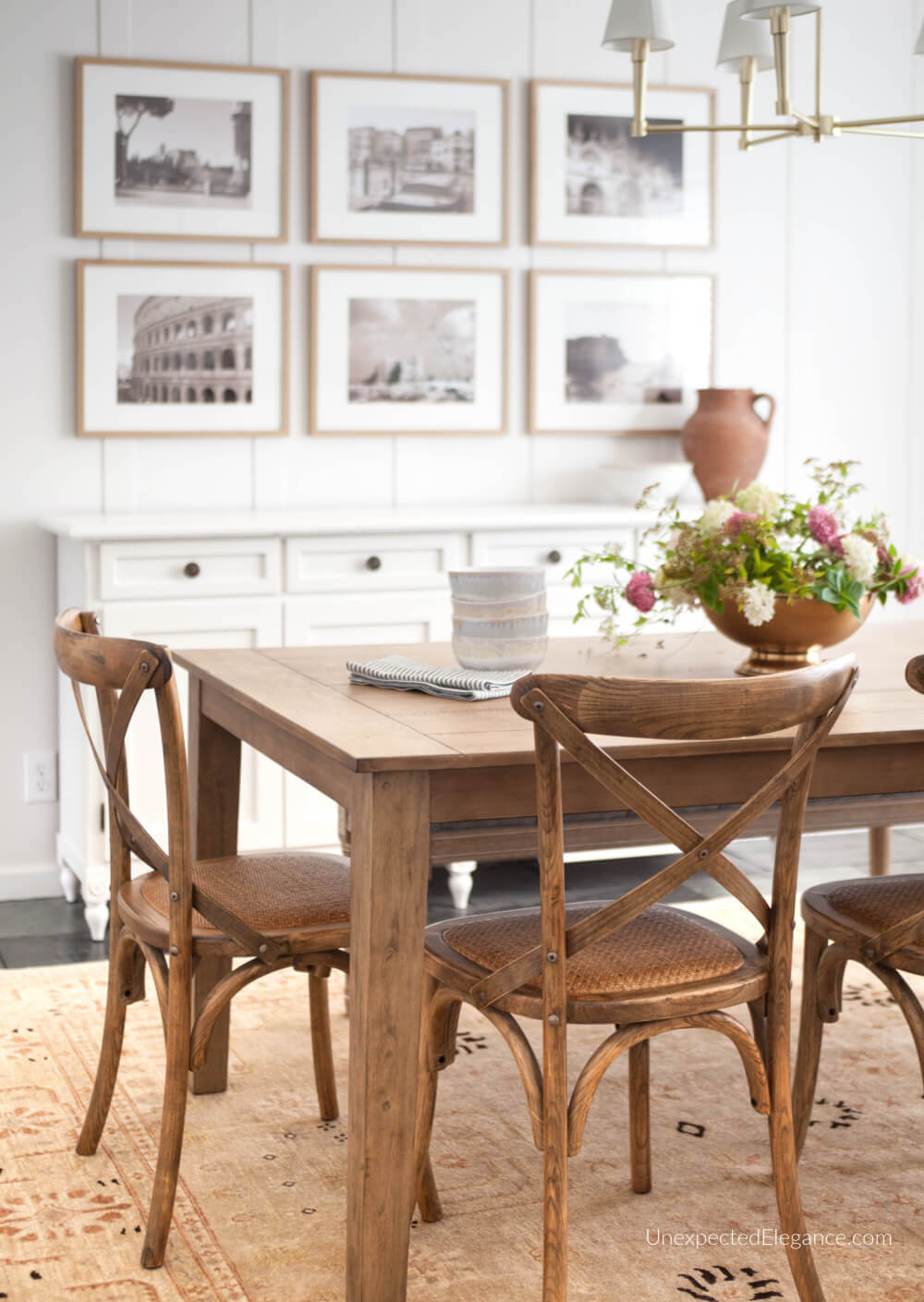 DIY Personalized Art
The best and simplest way to add personalized and inexpensive artwork is to use photos you have taken yourself.
I took these photos from our trip to Europe last year. ↓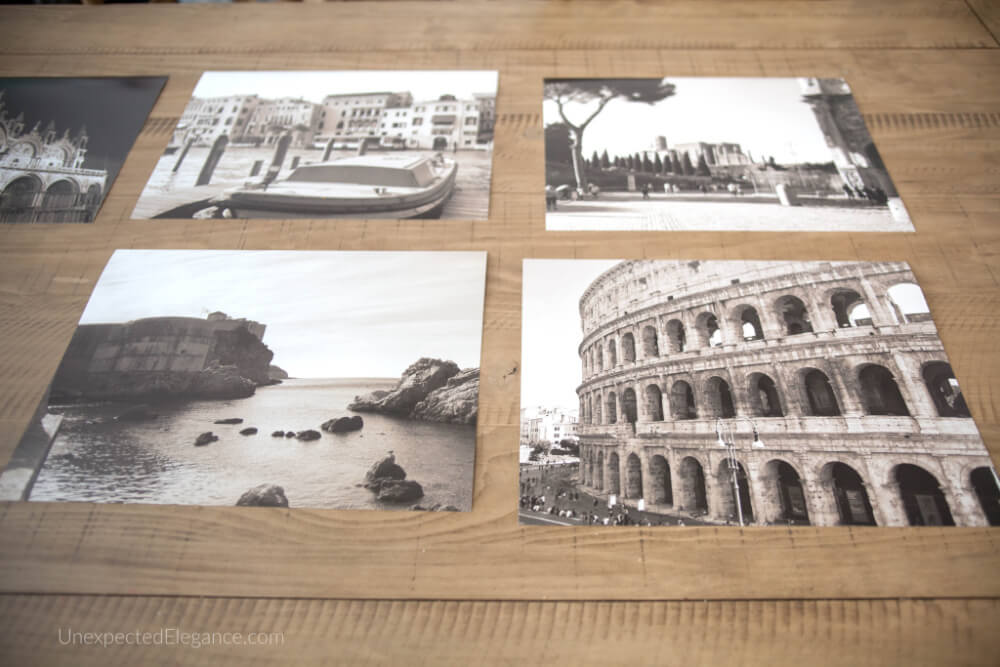 I had them on my phone and uploaded them to a one-hour printing service. ( I used Sam's Club and they were around $5 each.)
Once they were uploaded, I changed the color to Sepia and adjusted the size to fit my frames with mats. (You can either leave them with color or change it to sepia or black and white.)
I got six frames from Target for around $19 each to create a gallery wall with my photos. ( I couldn't find the exact frames online but these are very similar: HERE.)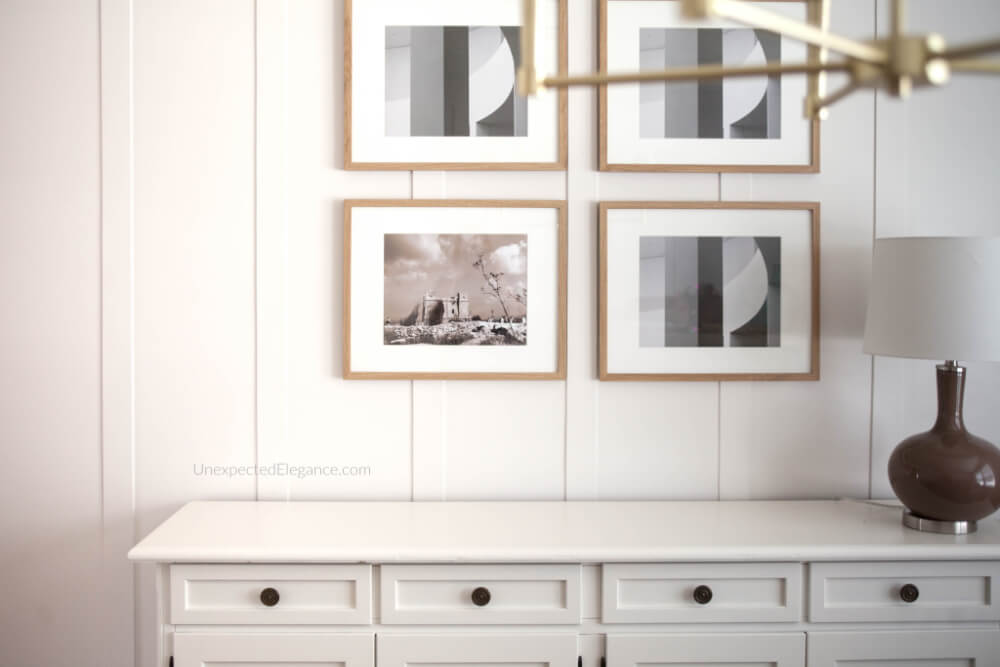 How to Hang a Gallery Wall
I like to hang each picture individually and work from the center out, but HERE is a great tutorial from DIY Playbook to help you hang a gallery wall.
TIP: Use a level to get each frame straight. Also, this trick works for holding them in place: HERE.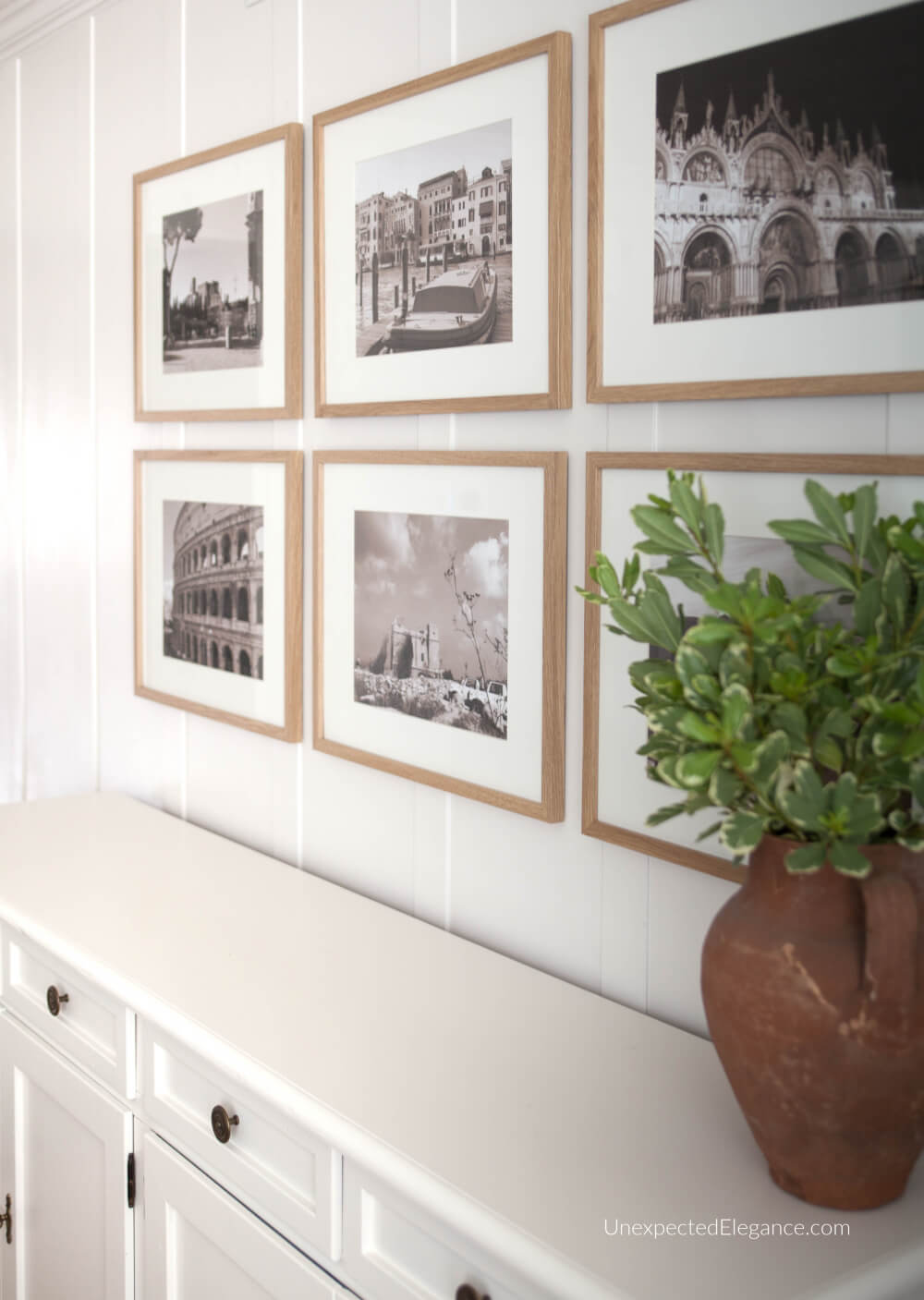 Using photos from your travels is the easiest way to preserve your memories and doesn't require an extra suitcase for souvenirs!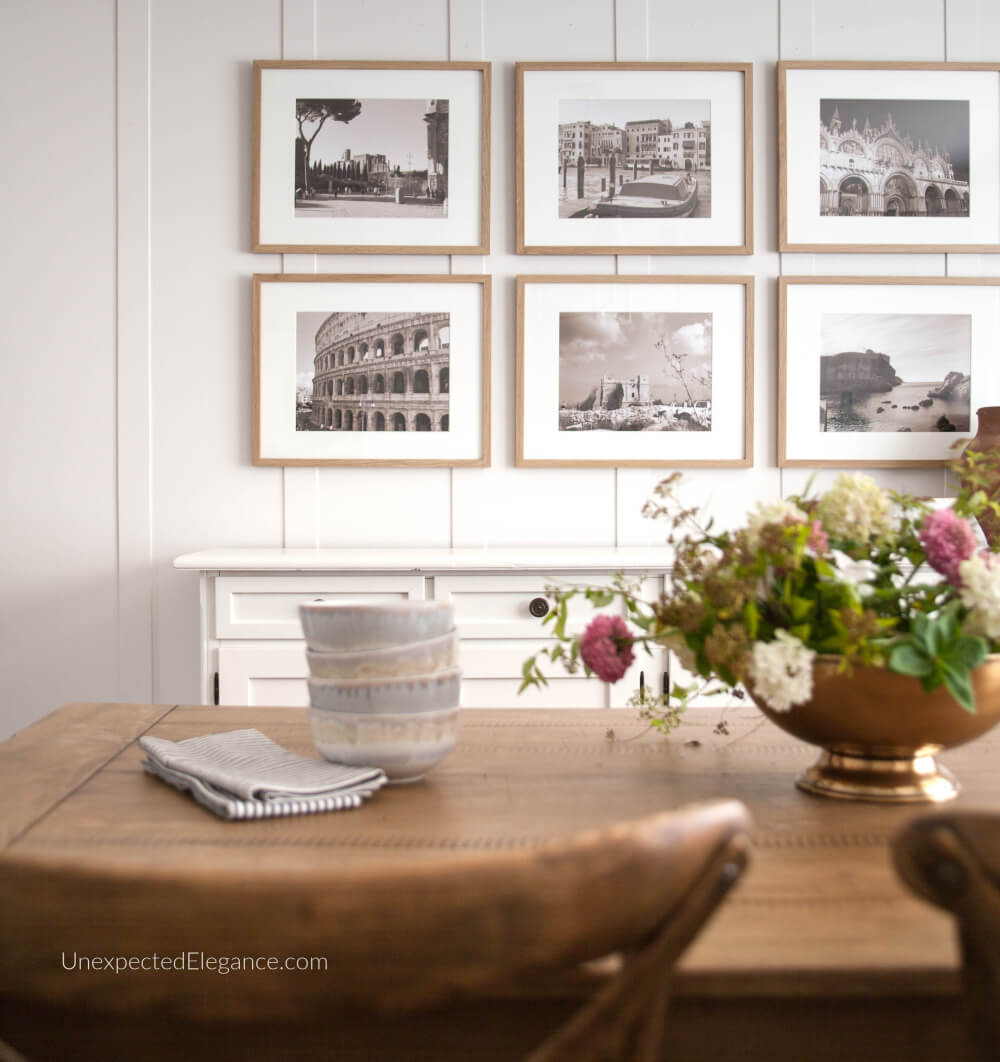 Moral of the story is: If you don't love it, keep tweaking it until you do!
I also wanted to point to out that you don't always have to take photos, you can also get inexpensive art or prints on your travels. Check out this post for how I had used purchased art in our living room: How To Add Personality To Your Home.