Looking for a quick dining room update for your home? Check out how I pulled mine together and get some inspiration for your space!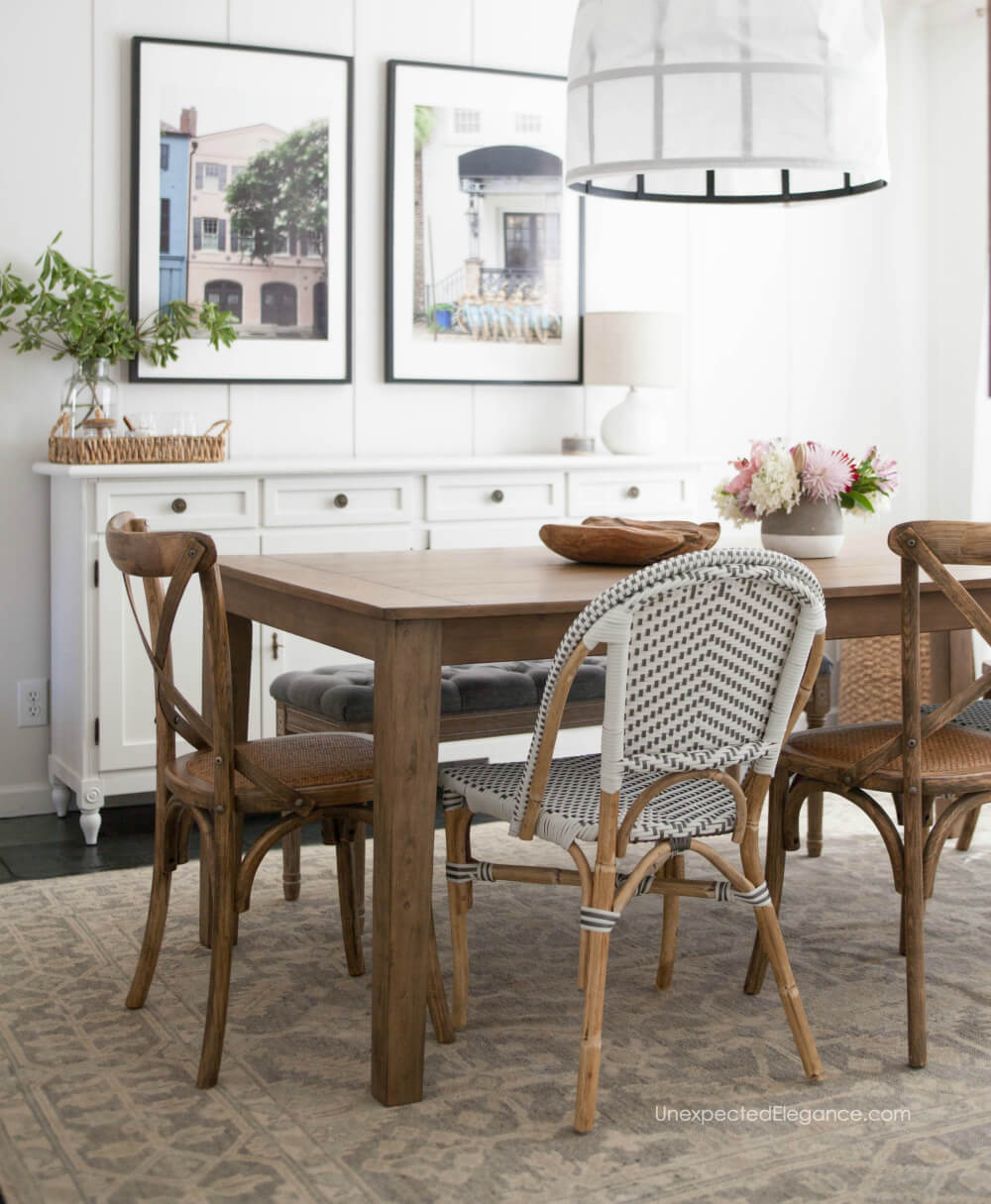 My dining room has really transformed over the years.  One of the best parts of having a blog is being to look back and see how far my home has come…and how my style has evolved.
Honestly, I used to get embarrassed by the quality of my old photos and my style but I've learned to be proud of the journey.  We all grow as we learn to do things and that's true with decorating too!
This was my dining room makeover from two years ago. ↓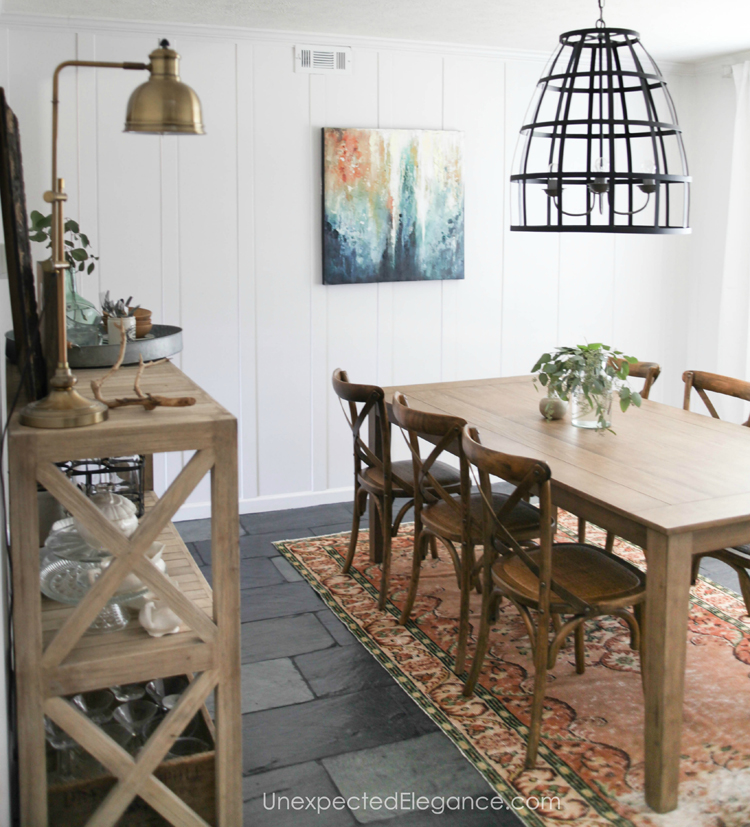 I liked how the room turned out (at the time), but as we lived in the space I decided some things needed to be changed.
The "buffet", aka shelving, was OK for function but it really wasn't what I wanted for the room. I wanted something that was more of a serving height and would hide the clutter.
I love the rug, but it was a tad too small for the table and chairs.  (I just moved it to my office.)
However, the wall treatment or color of the walls was NOT something that I wanted to change.
One of the best parts of having white walls is that you can update a room quickly. (A tutorial for my wall treatment is HERE.  It only cost around $50!)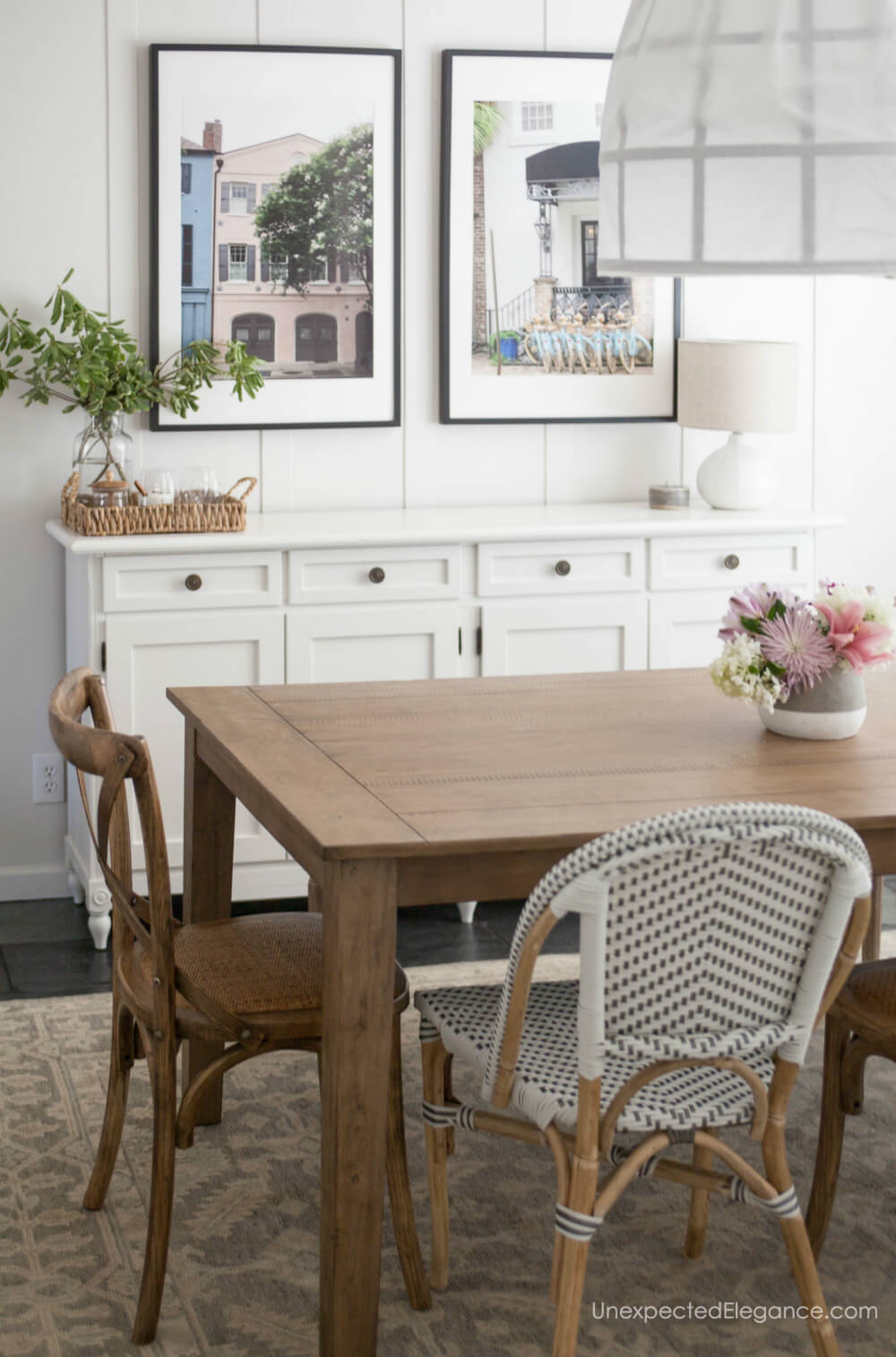 What kicked off this makeover was the buffet.  I found at the Ballard Outlet and it was the perfect shape and size… but it needed some work!
You can read all about the buffet transformation HERE.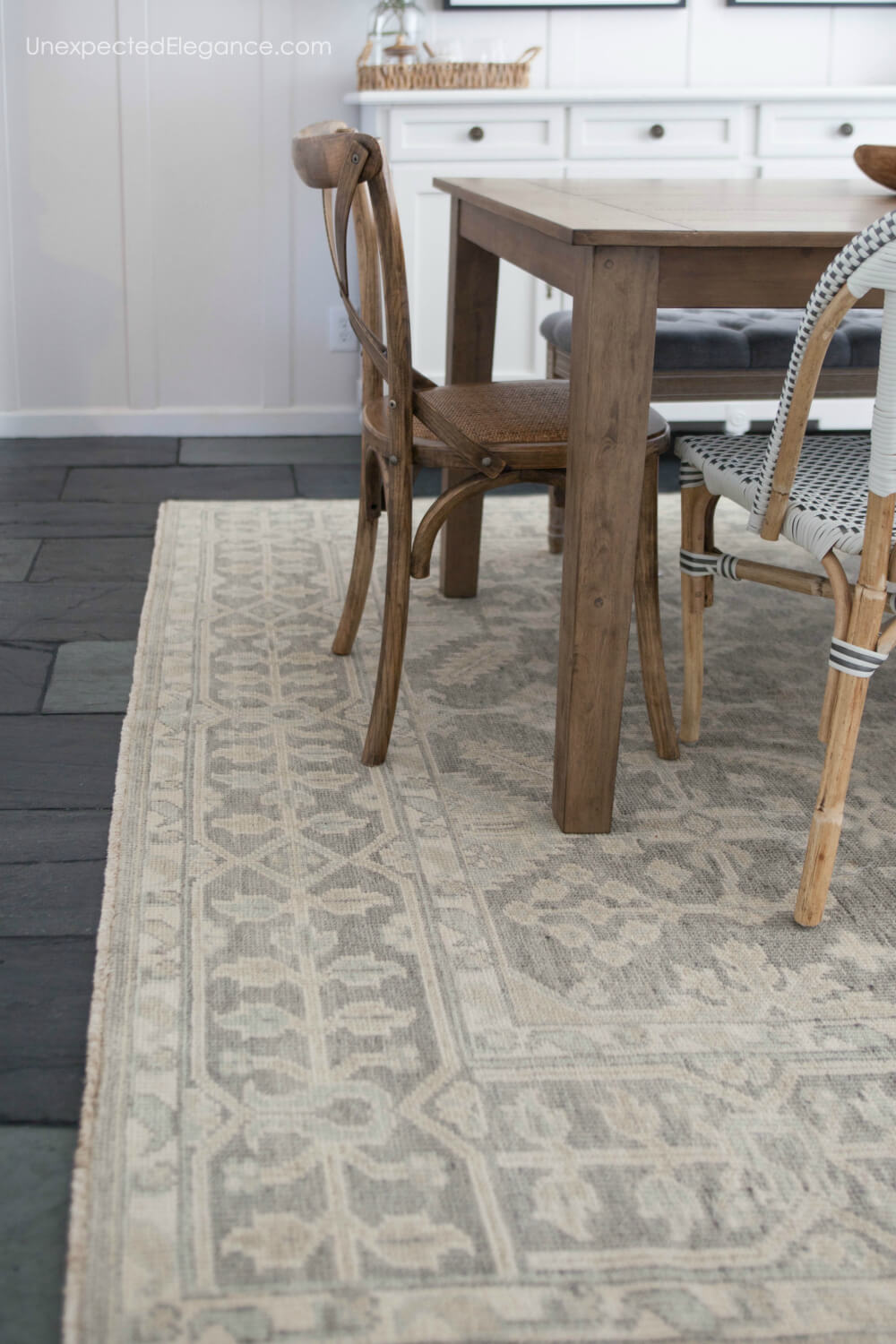 The piece that really brought the room together was the RUG!!  🙌🏻  Isn't she beautiful!?!
It is a hand-knotted, wool rug from Ecarpetgallery.com.  They are my favorite rug resource and I have bought quite a few from their site over the years.  I LOVE their options and quality.
They are offering my readers a 20% discount if you use this link or coupon code:  ECGANGELBLOG.  Seriously, their prices can not beat for their hand-knotted, one of kind, rugs!!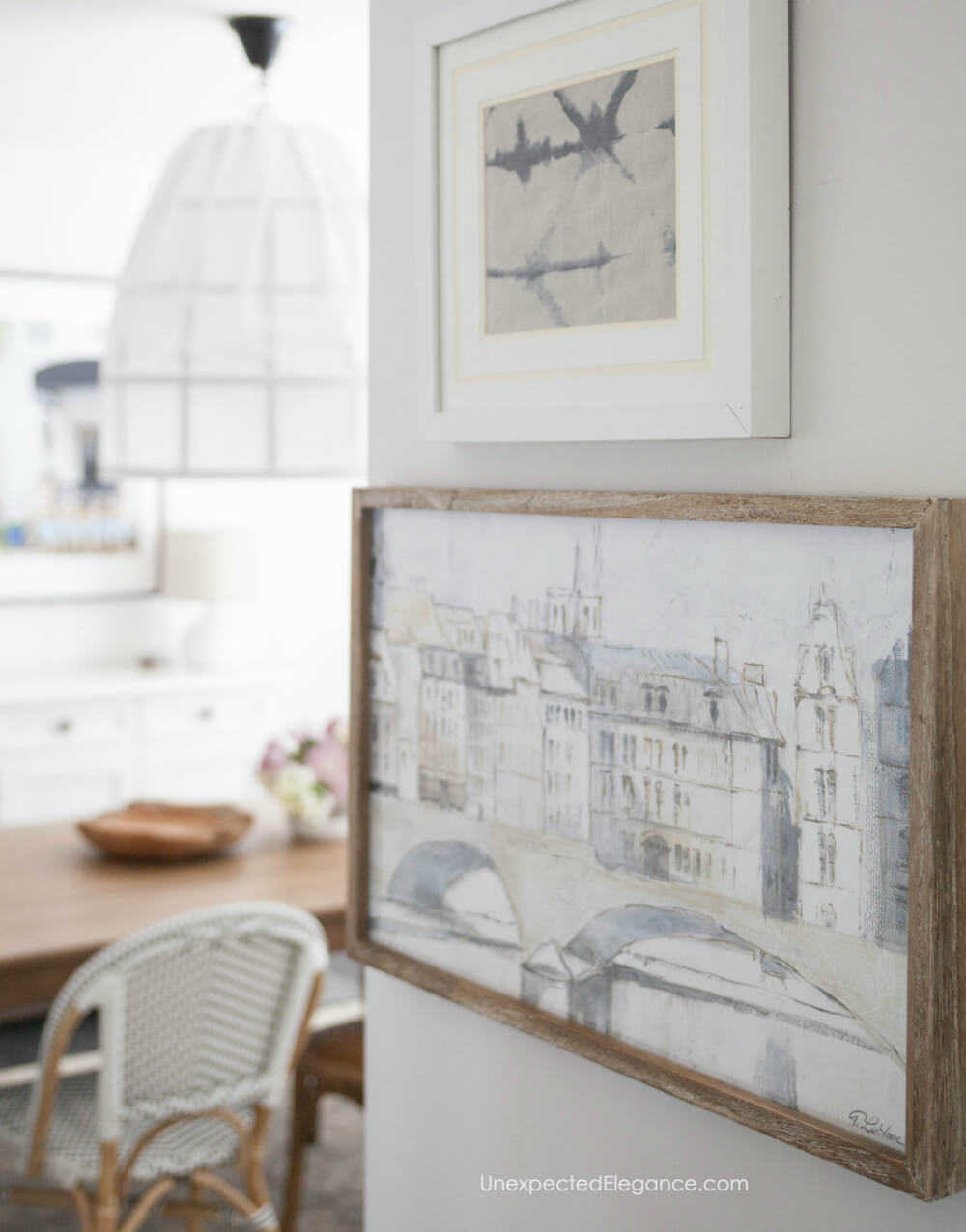 I kept the same light fixture but decided to soften it up.  I made this simple cover for it out of white muslin.
I'm not sure if it will stay long-term, but it works for now.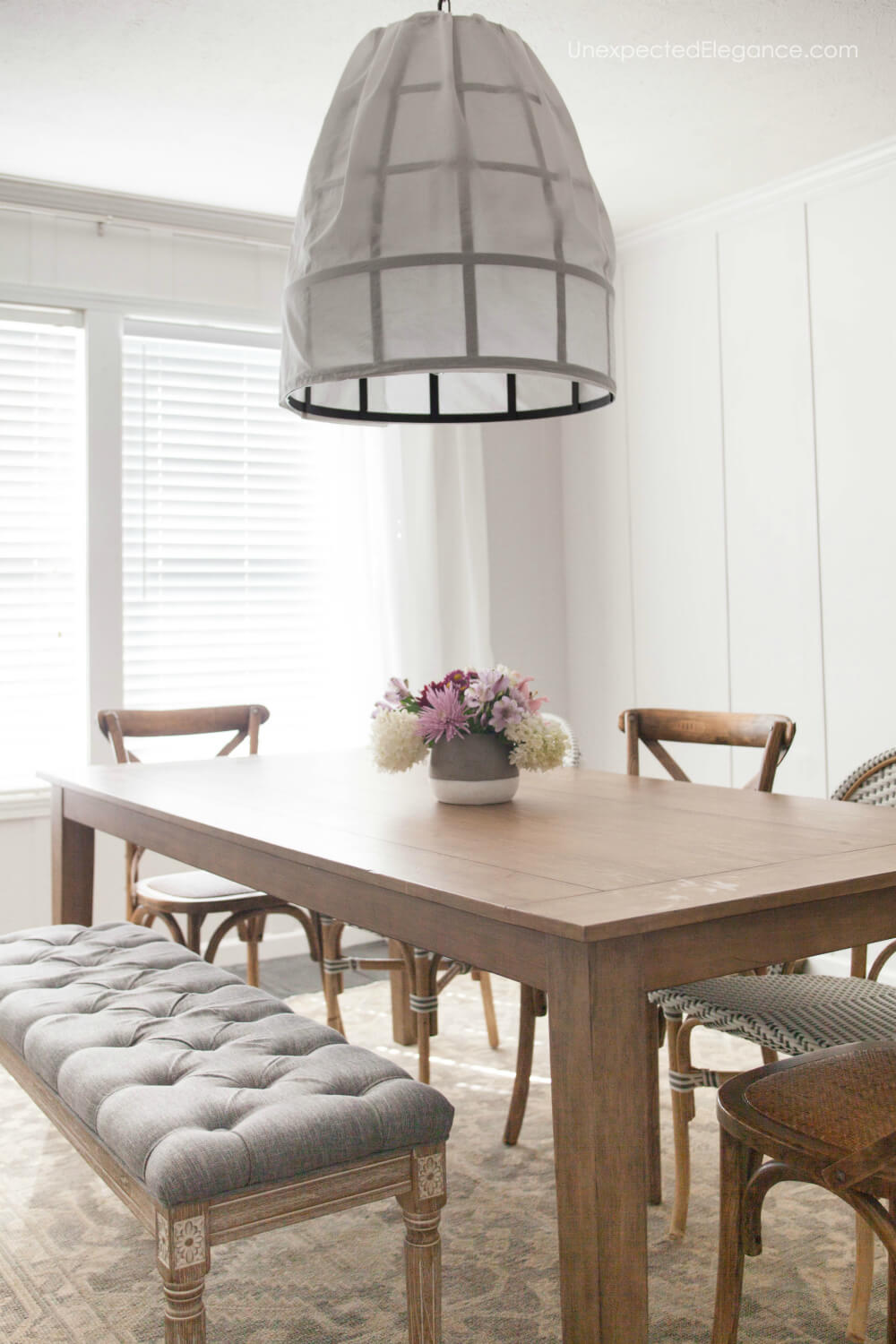 The table and wooden, cross back chairs stayed, but I bought two new bistro chairs.  They were on clearance at HomeGoods and brought in some texture.
The bench was previously in my bedroom and I'm glad I kept it!  The space between the buffet and the table is a little light, so the bench helps visually.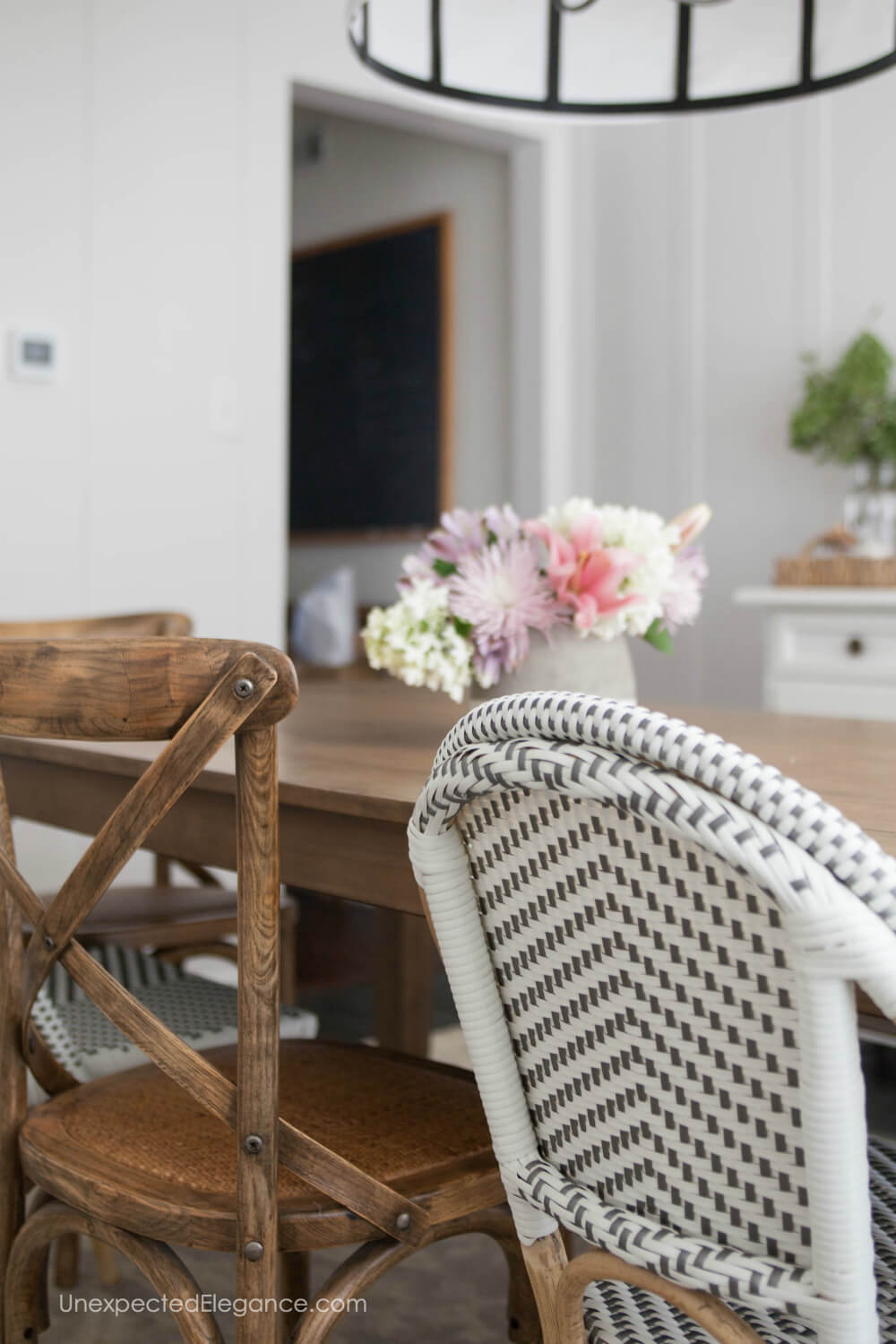 (You can find some dining table makeover ideas HERE.)
Last, but not least…I used inexpensive Ikea frames and had pictures from my recent trip to Charleston turned into artwork.  They add color and finish off the room!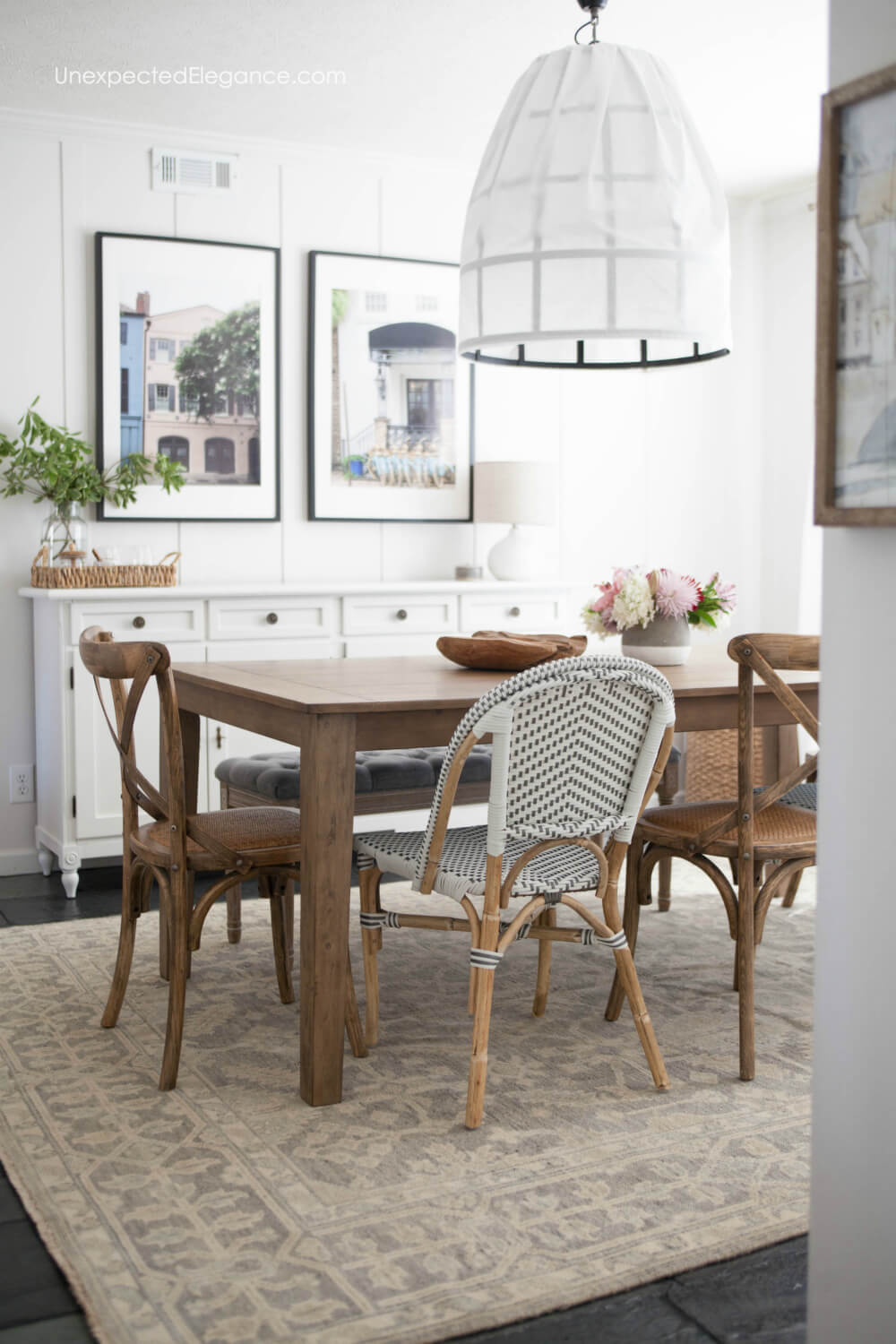 There's nothing better than a quick and easy makeover!💕