Bathroom renovations can be expensive and not everyone has the budget for a complete renovation. The good news is you don't have to spend a fortune to have a refreshed space.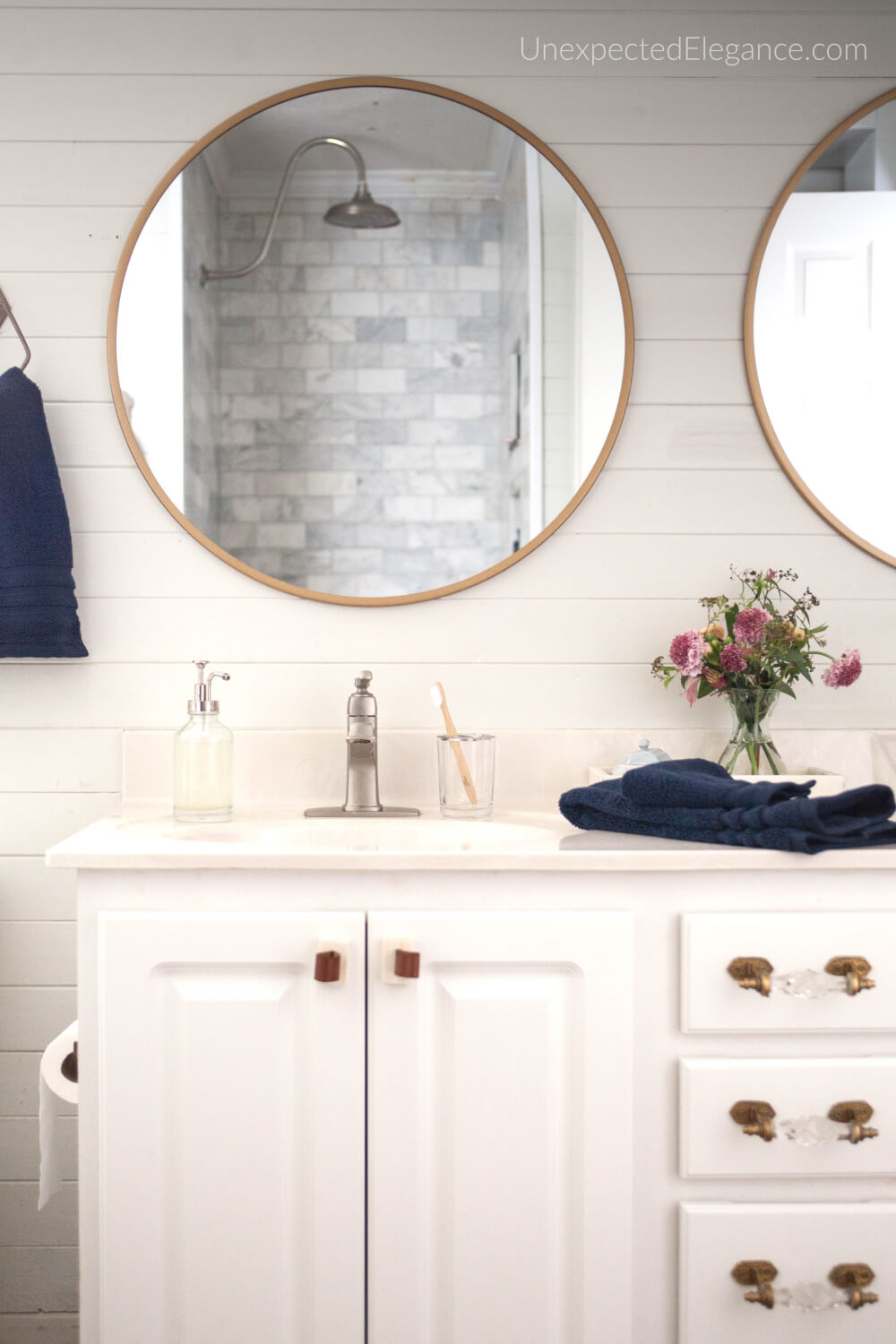 Here are just 5 inexpensive ways to update your bathroom:
1. Paint
First things first. Get rid of that dingy color on the walls. Painting a room is one of the most inexpensive ways to update it. 
If you have an outdated tub and shower, it can also be a great way to mask it. For example, if your tub and shower are an ugly almond color, you can paint the walls turquoise or an ocean blue. The almond will look more like tan and work with the room.
2. Add New Accessories
Another great tip is to change out the accessories in the room. Everything from the shower curtain, the rug, and towels can be changed to make the room more relaxing.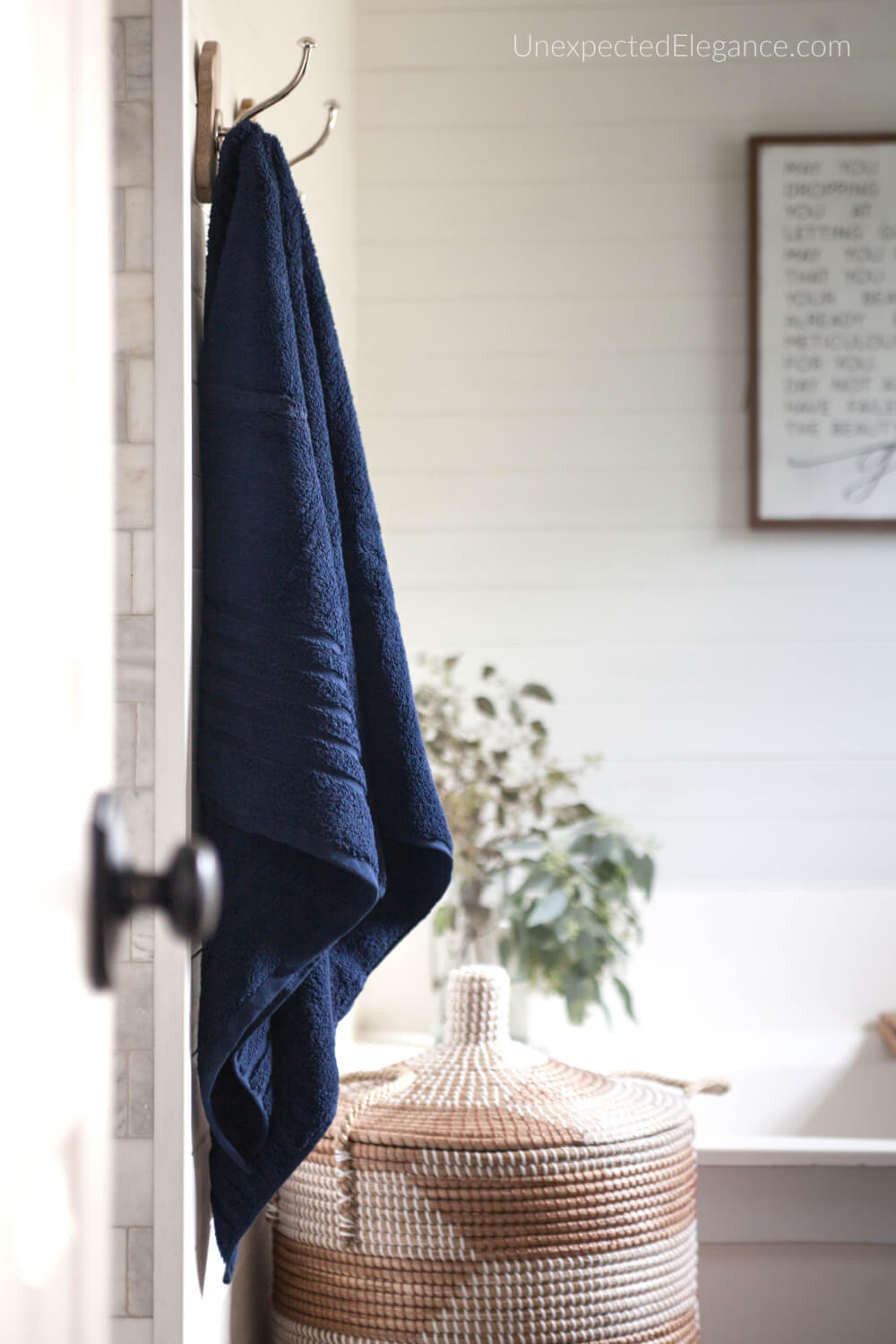 I've partnered with Micro Cotton® to share these tips, but all opinions are my own!
I don't know about you, but I love a good towel!! These Micro Cotton® towels are made in an eco-friendly environment and crafted with care to deliver a luxe bath experience… that's good for the earth, too.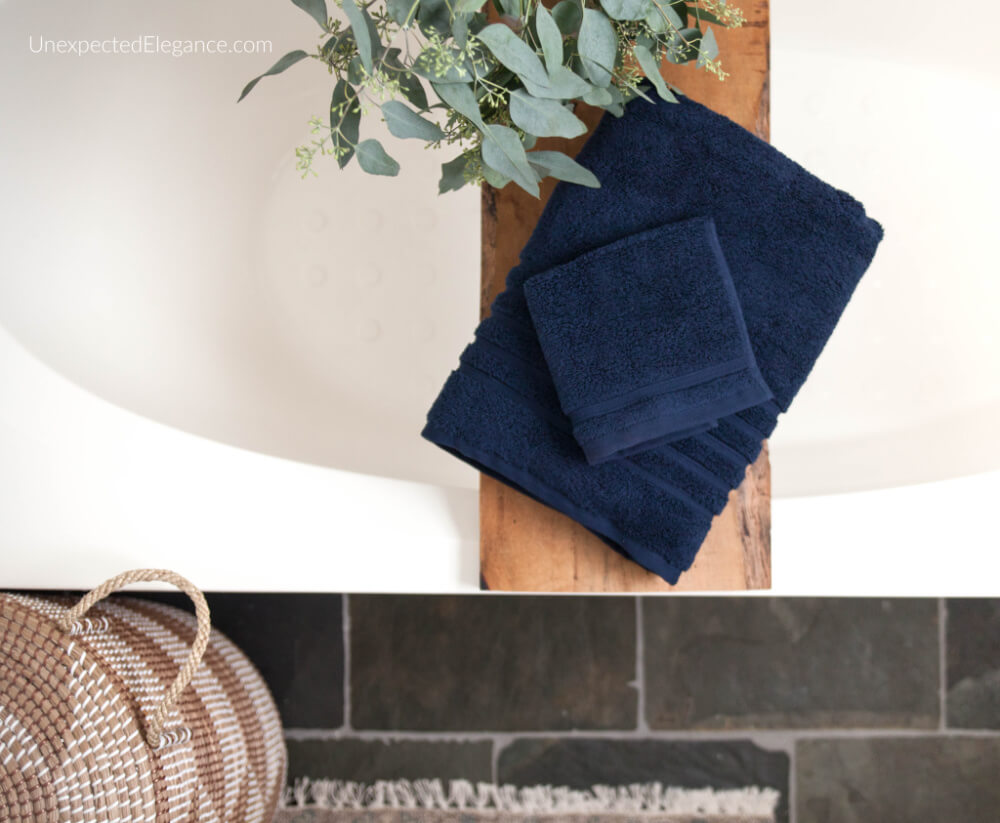 They are made using ecologically safe manufacturing with MADE IN GREEN Certificationby OEKO-TEX®. Which means- they're free of harsh chemicals, made sustainably, and crafted in a socially responsible workplace.
My favorite feature is the fact that they are ultra-soft and extra-absorbent. They're woven using yarns from long staple cotton for an ultra-soft, plush feel.
3. Hang Artwork
The bathroom should be treated like any other room in your home. You can find great artwork for the bathroom in big box stores and even at thrift stores. Choose pieces that match the colors in your room or your favorite quote.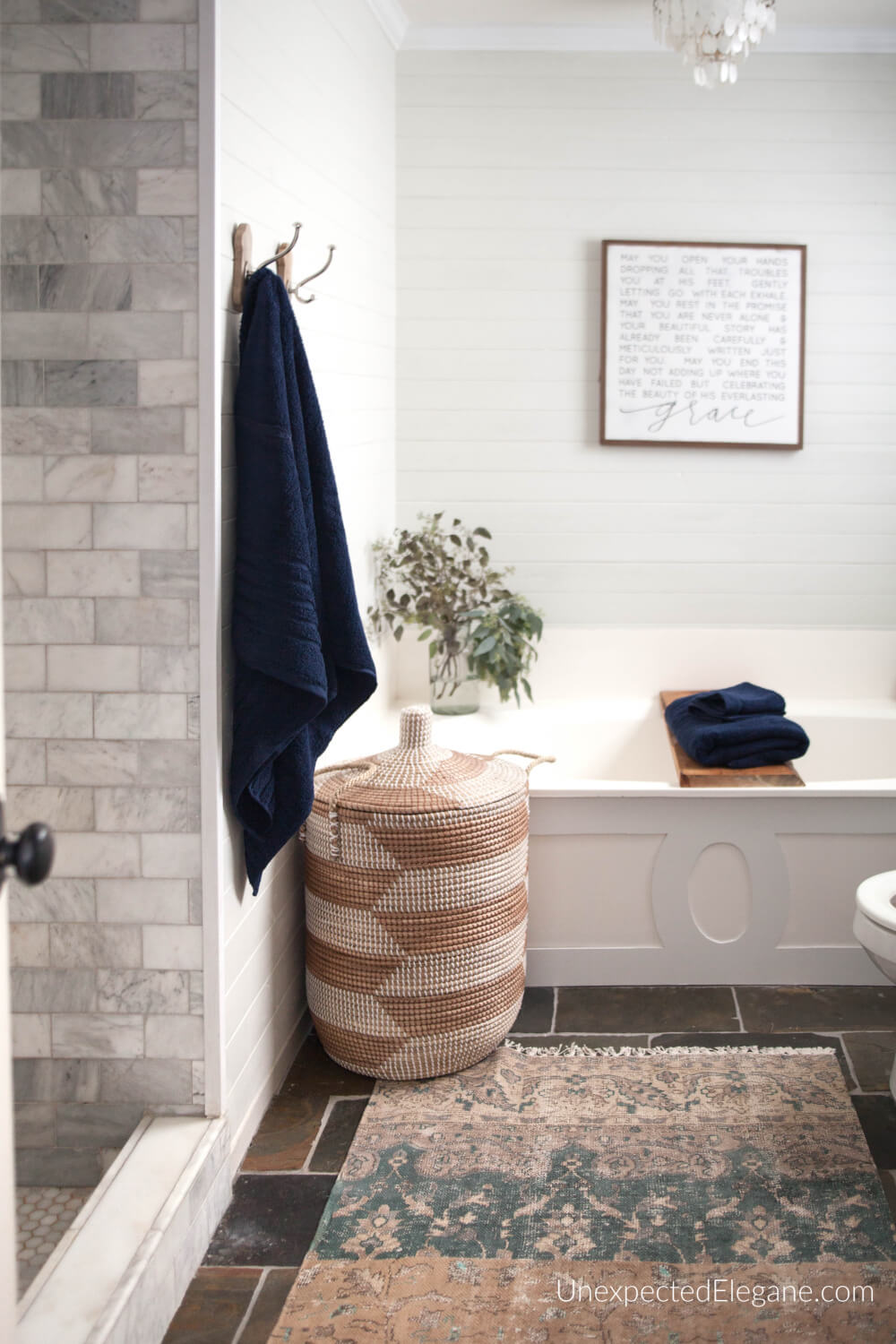 I love having this quote as a reminder every morning while I'm getting ready for my day and in the evening right before bed.
4. Change Out the Fixtures
Changing up the hardware and fixtures can make a dramatic impact for not a lot of money.  This can mean simply changing out towel bars or updating the drawer hardware.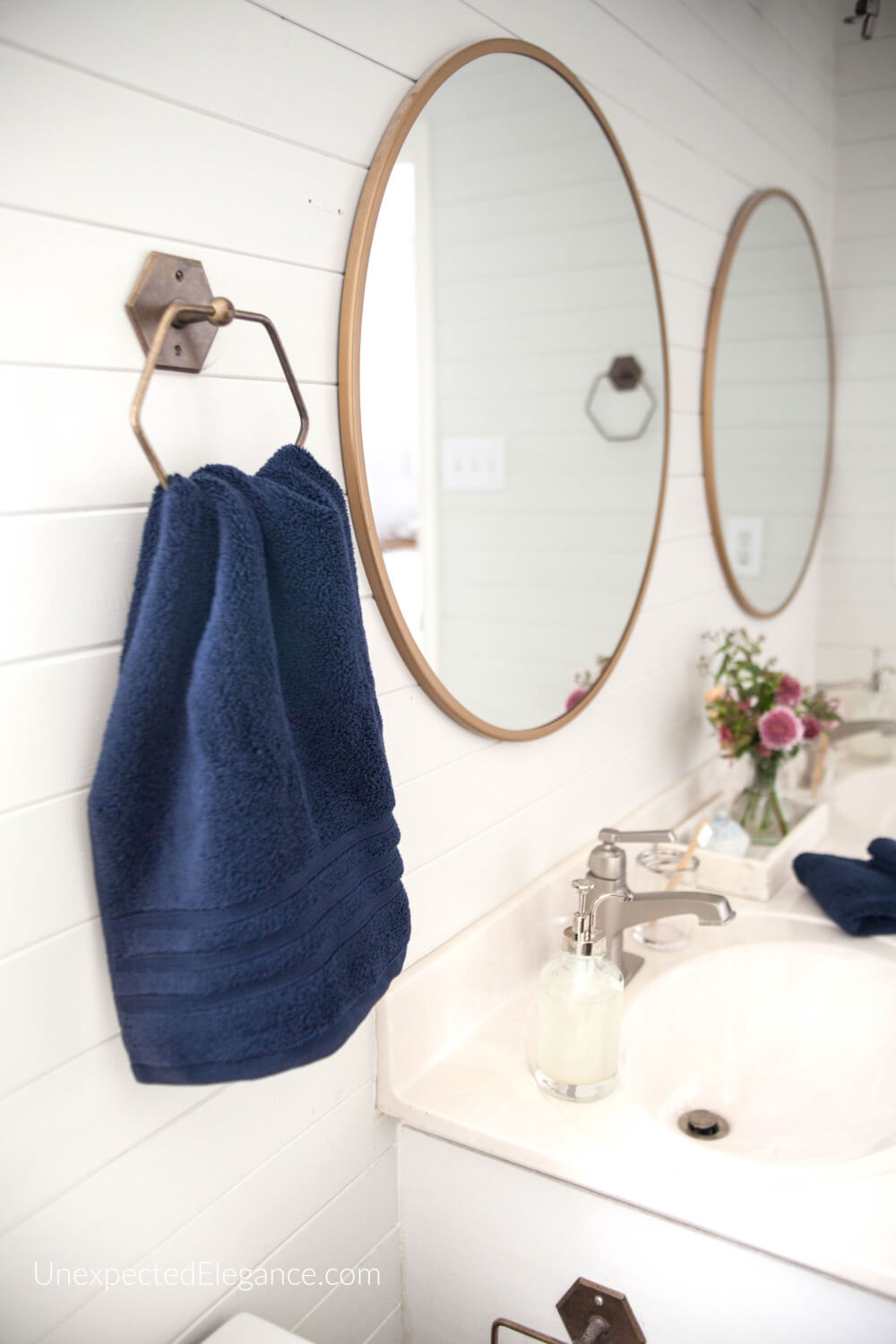 For example, you might change your towel rack, toilet paper holder, and hanging hooks from white to brushed nickel. (If you want to really save money, you can do this with spray paint.)
You can find fixtures in a variety of styles, colors, and budgets…and don't be afraid to mix metals.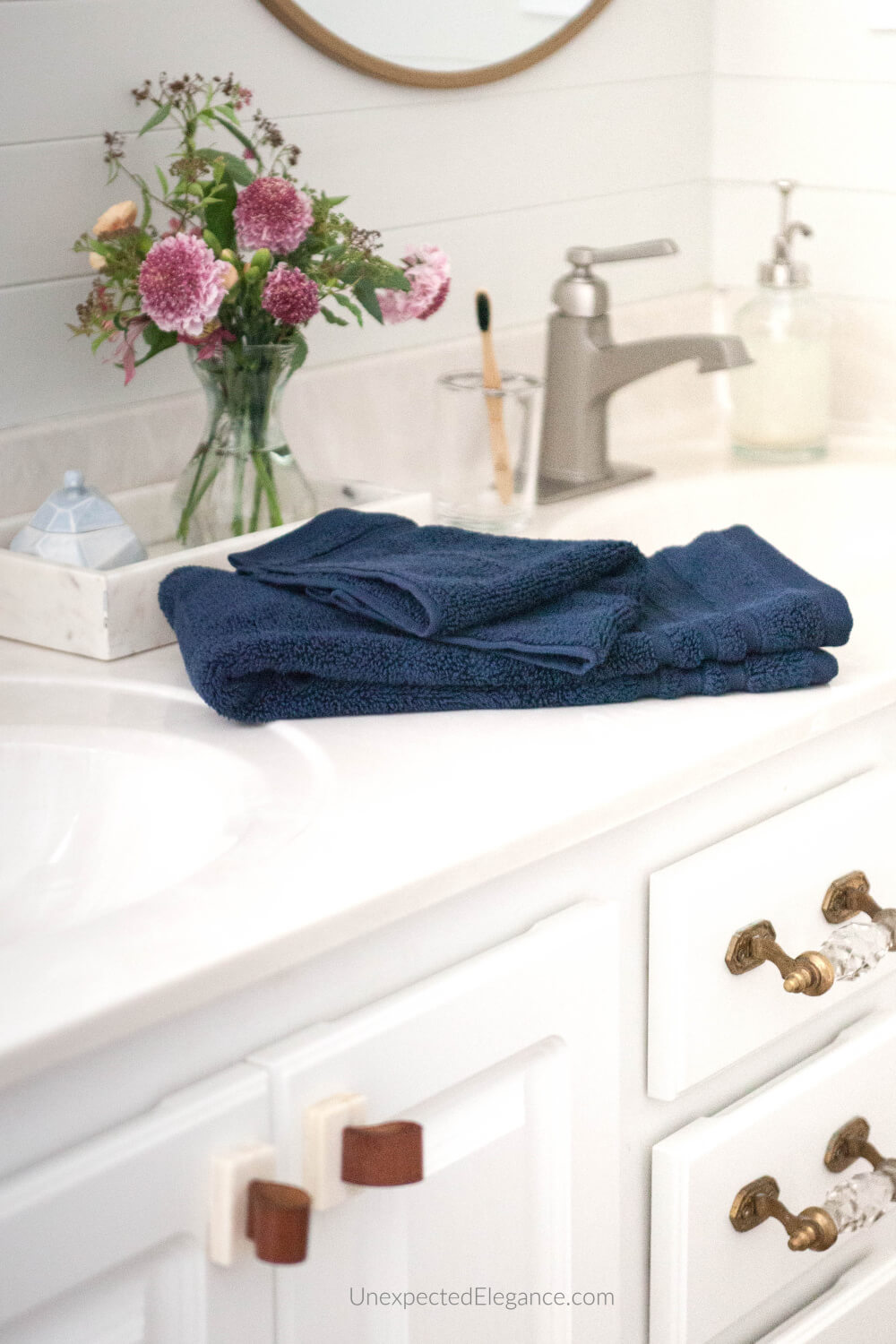 Don't forget about your mirror!  You can get great mirrors for very little money.  I replaced the outdated mirror in this bathroom with two for $30 each.
5. Add Plants
Last, but not least, bring some life into your bathroom by adding some greenery.  There are a lot of houseplants that do great with the bathroom humidity, like ferns.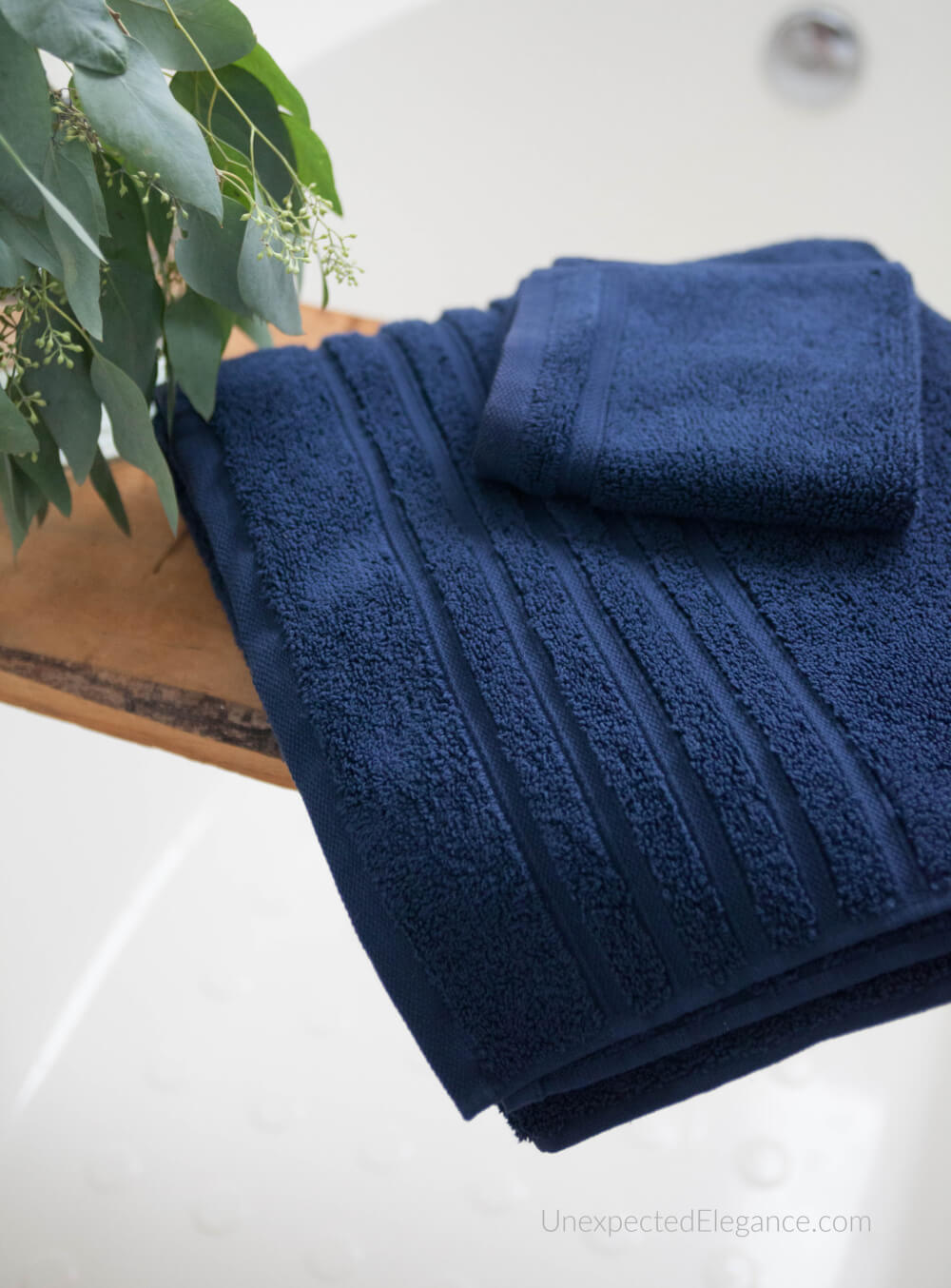 My favorite is fresh-cut eucalyptus. It not only looks great, but lasts a long time and smells amazing!
You don't have to be stuck with an ugly, outdated bathroom. With just a little bit of money, you can turn your bathroom into a relaxing oasis that you'll love. 
What are you waiting for? You'll be glad you did it!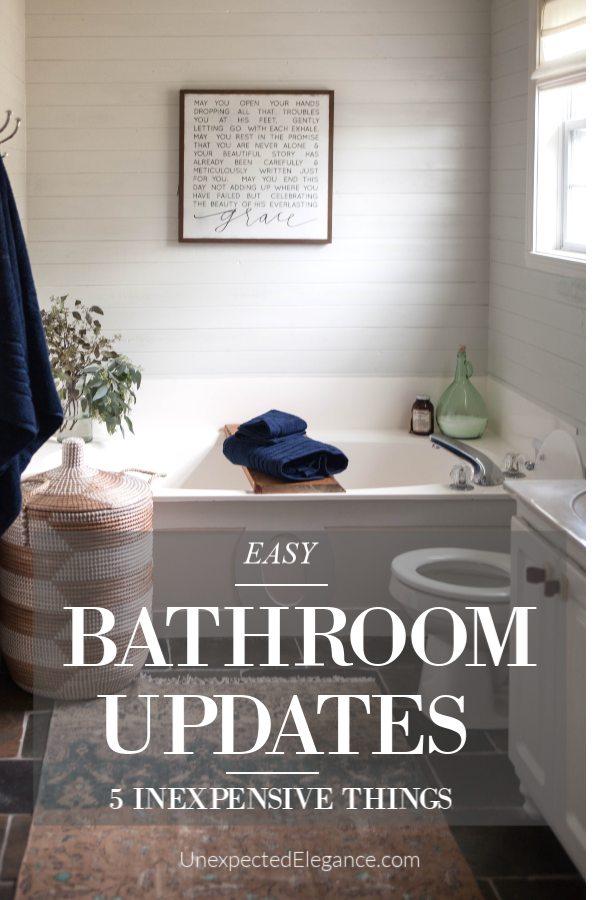 For more budget-friendly bathroom ideas, check out these posts:
Updating A Builder-Grade Vanity