As most of you know I love spending time in our backyard. I am fortunate enough to have a great space that is multifunctional and shaded in the evenings.
It's also a space that we entertain in often. (Right now we are having amazing weather in Indiana…it almost feels like fall!)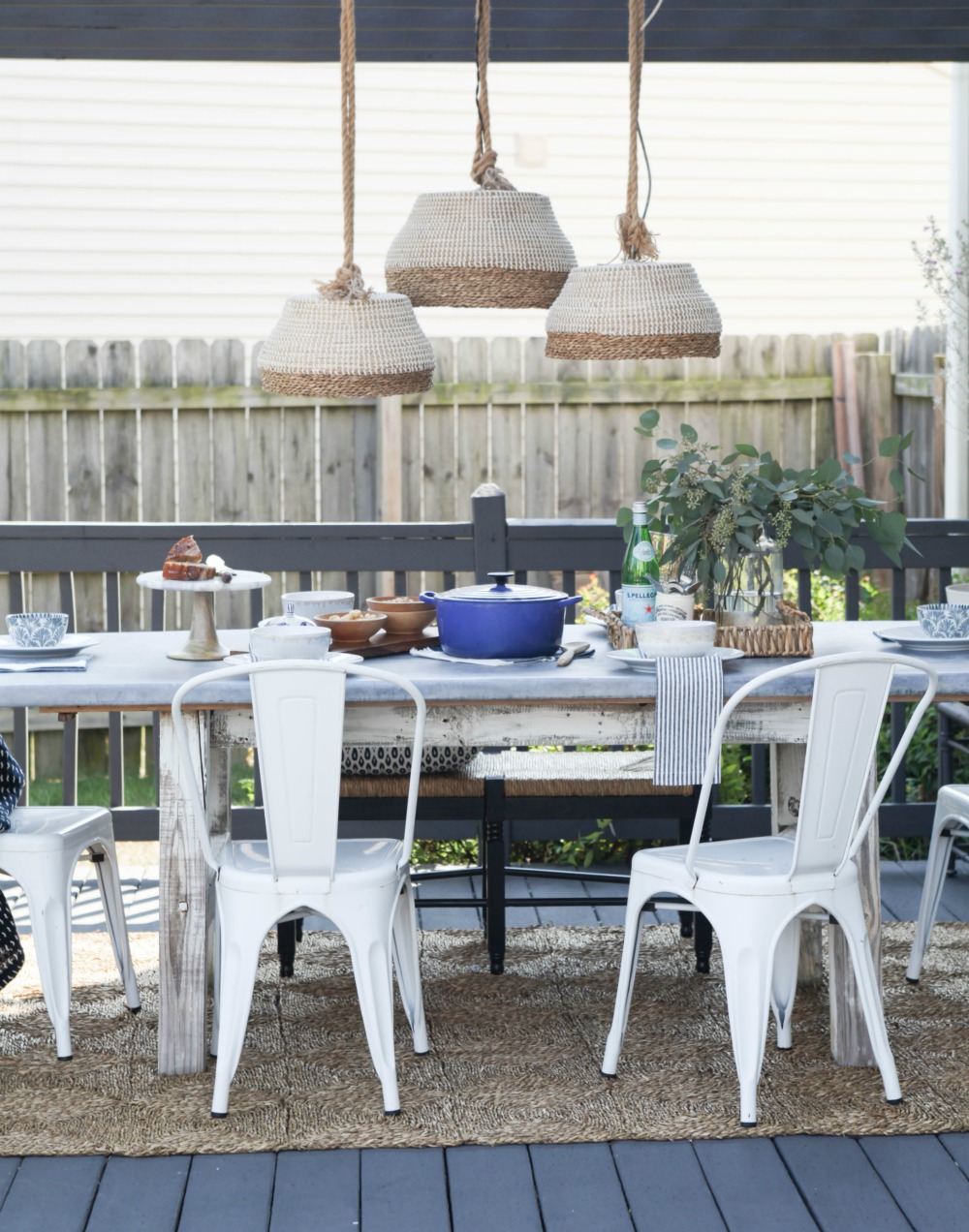 In the Spring I spent some time working to make the backyard a little "prettier" and figured out ways to update things I already had to make them more functional and more aesthetically pleasing.
Here are 5 tips to update your outdoor space by using things you might already have!
1. Update furniture with paint.
One of the easiest ways to give your furniture a facelift is PAINT. I've said this a million times and I'll say a million more!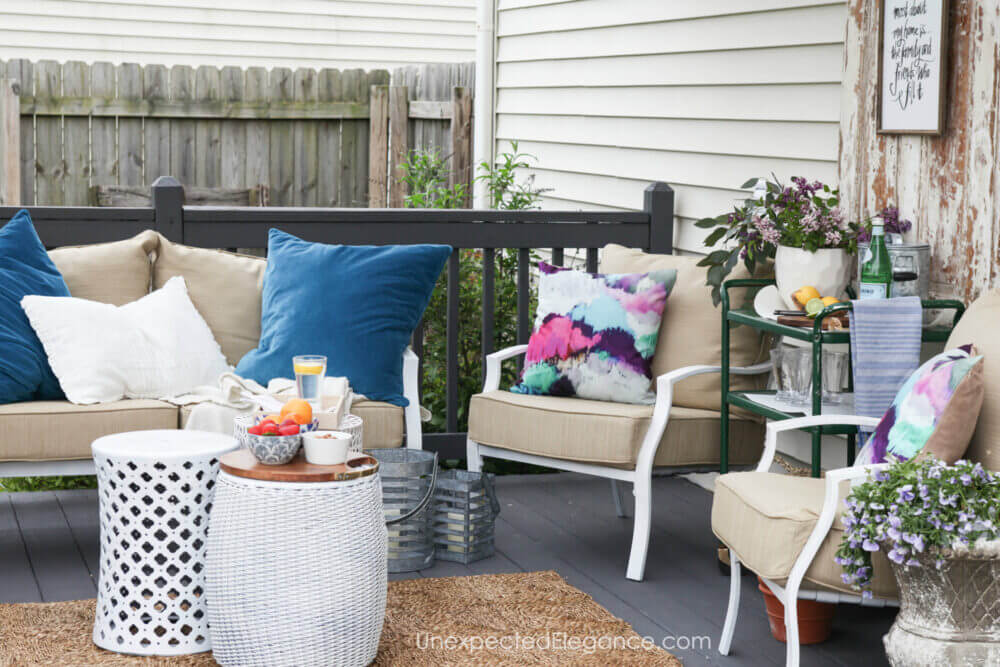 The chairs in this photo ↑ were originally a dark bronze. After we painted the deck charcoal they needed an update. The bronze was just too dark and blended into the floor, so an inexpensive can of spray paint instantly gave them a fresh look.
I have also used Frog Tape and fabric paint in the past to add stripes to my existing cushions. It gave the furniture a whole new feel for less than $20. Check out this oldie but goodie HERE.
2. Have an assortment of potted plants.
Potted plants are easily moved from one space to another. If they are sun loving plants, leave them in the sun most of the time then move them into your entertaining space when you are there to enjoy them.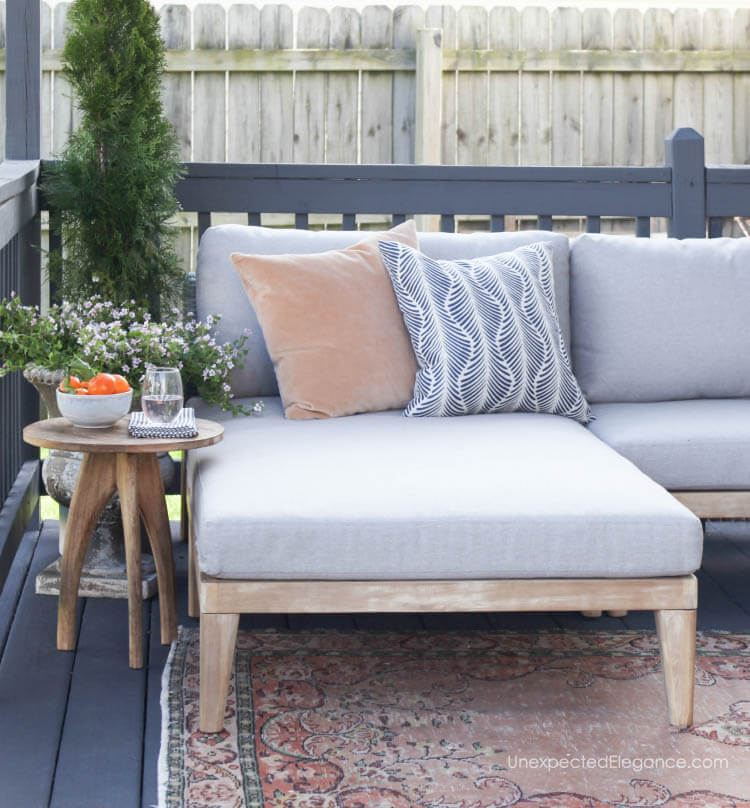 I also move my house plants outside when I can. Just make sure that they are in a shady spot if they are meant to be indoors and the weather isn't too hot.
3. Plant annuals that will bloom and give you flowers you can bring indoors.
I have a few bushes that produce flowers throughout the year. The winter is about the only time that I'm without flowers from my own flower beds.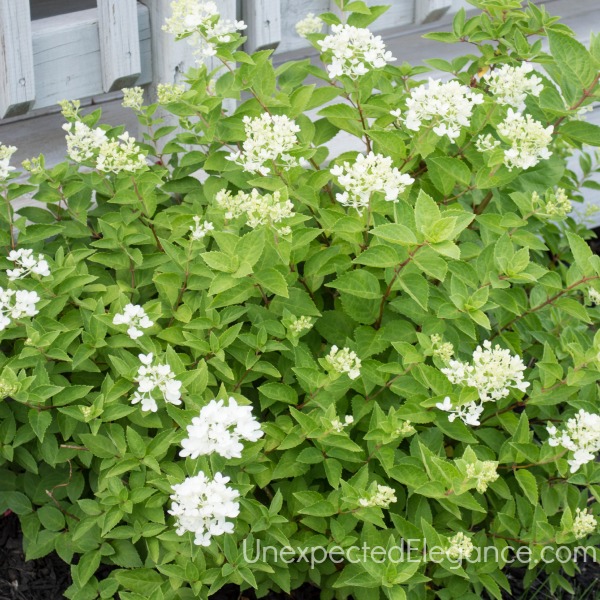 This hydrangea bush was planted a few years ago and it's already taken off.
My tip: Buy plants when they are on sale. Most of my plants I got for less than $10 and within a year or two have grown into mature plants.
4. Customize your space to fit your needs or wants by doing a DIY project.
I had always wanted a big fancy grilling station, but I couldn't justify the expense. My solution was to add panels onto my existing grill!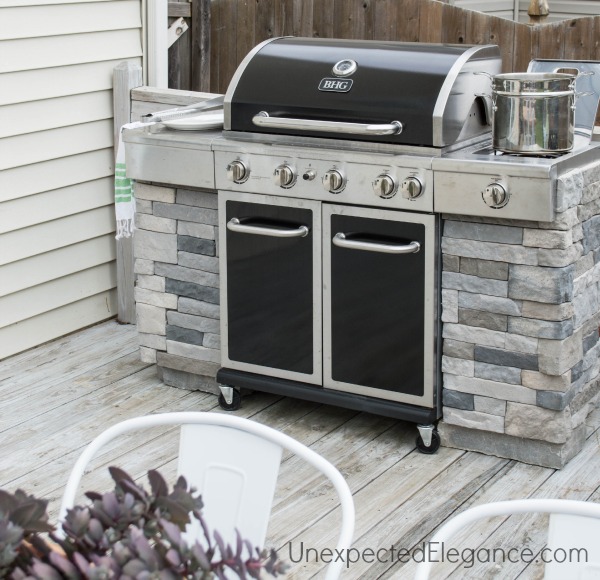 Check out the tutorial for my DIY Grilling Station.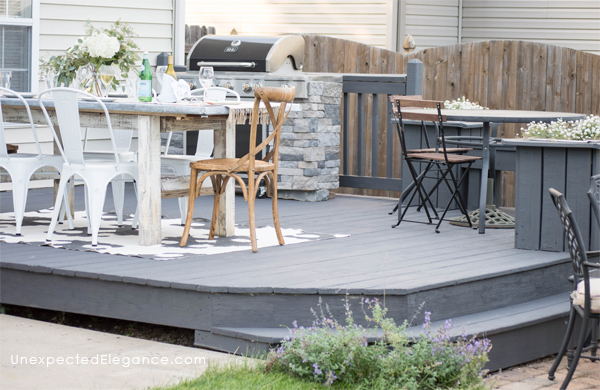 Check out the tutorial for my DIY Grilling Station.
Several years ago we also installed a paver patio with a fire pit. It's the perfect spot for cool evenings and we saved a ton of money doing it ourselves.
I even found the pavers on Craigslist and saved more. I won't say it was an easy project (I might have cried a little half way through, but I'm so glad we did it…tears and all!!)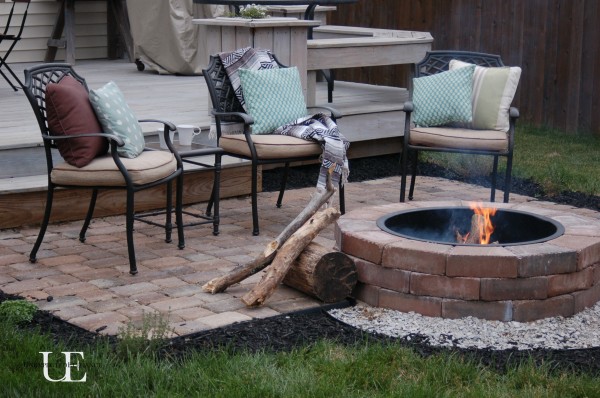 Building a simple table is another great way to save some money and customize a space. It's not as hard as you might think and you are able to make it as large or small as you want.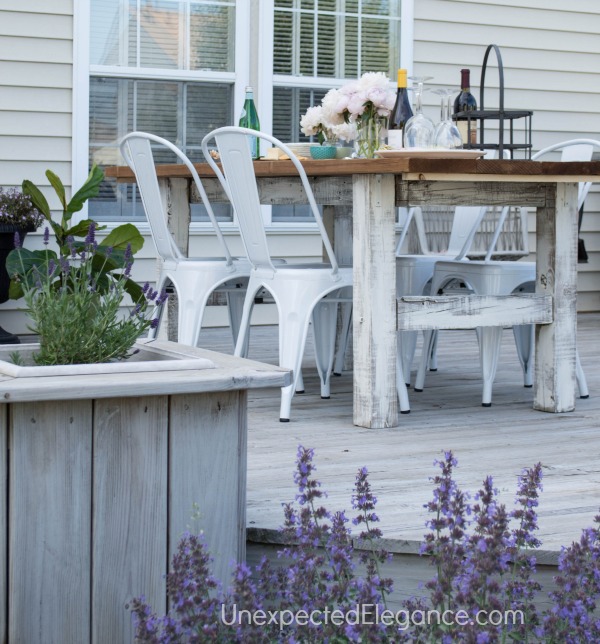 5. Layer in soft textiles!
Last, but probably the most important, is to add in soft items. Things like pillows and rugs will instantly create a cozier feel outside.
Often times, I will just grab a few pillows from inside to throw onto the outdoor seating.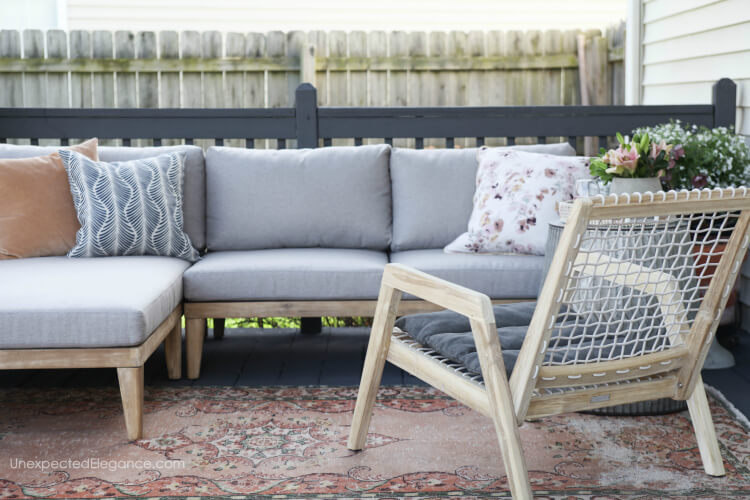 Last year we updated our seating to this sectional ↑ and we LOVE it.
For more ideas, check out my 6 Ways to Updat a Patio.
Do you have any tips for updating a space on a budget?