Get a few ways to deck the hallway this holiday season. Find out where to get items and how to put it all together!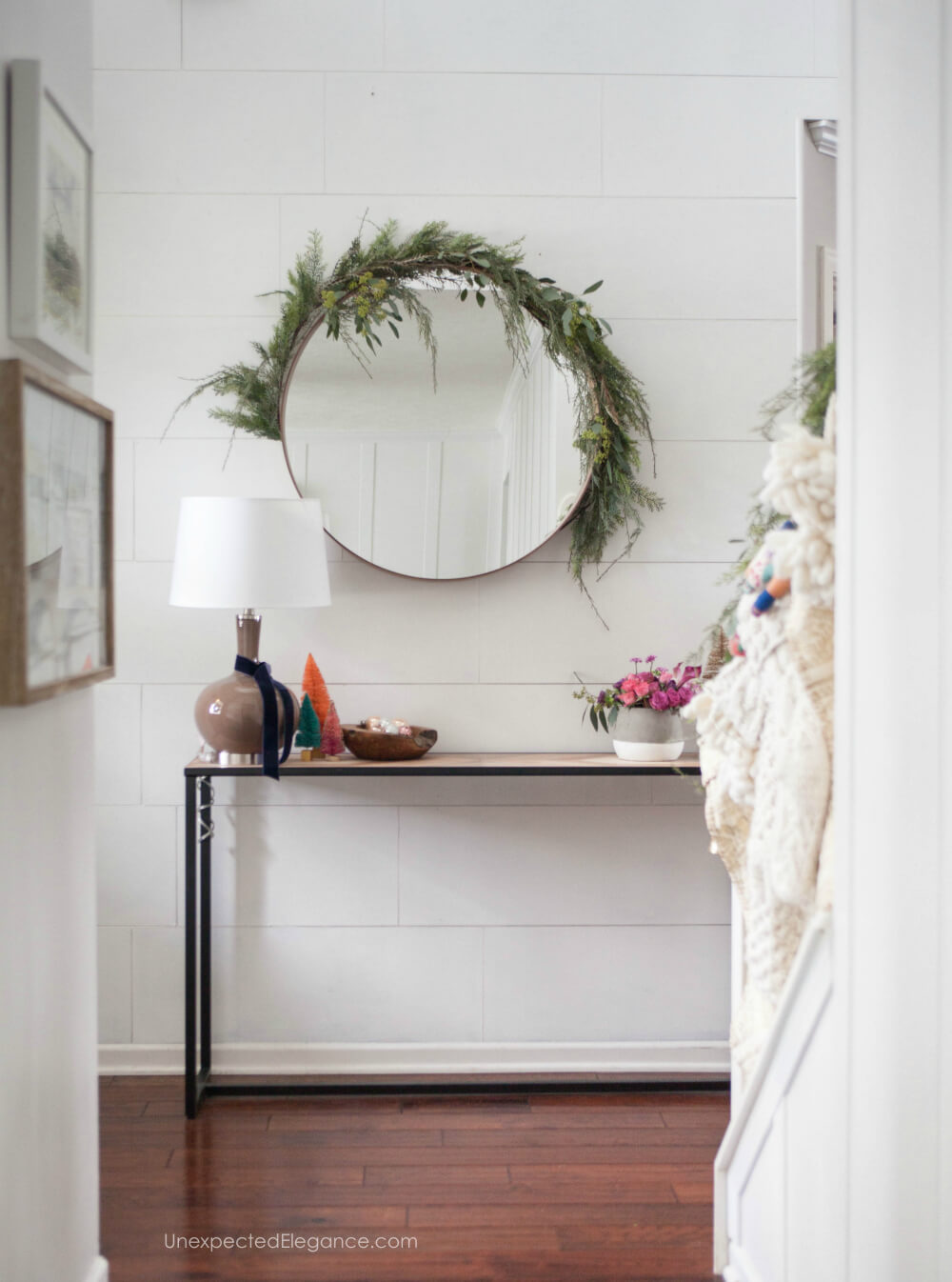 The number one question I get on social media is: "Where did you get that?"  It's also the question I ask others most often, so I thought I should start sharing more details about where to find things…and I'm starting with my entry hall for the holidays!
My entry hall has seen a lot of change in the 10 years we have lived in this house.  However, Christmas-time is probably the time of year it looks it's best.
You can see some old pictures of Christmases past: 2012, 2013, 2014, 2015, 2016, 2017
The three items I would always suggest for this area of the home is:
A small table or shelf
Mirror
Lamp.
I love having a table to drop my keys and, if I'm being honest, place to decorate. If your home doesn't have space for a table, try a small shelf.  
Deck the hallway this year with these items: ↓
A mirror helps bring in more light, which is always good in a hallway…especially in the winter when days can be dreary.  (AND extra lighting never hurts!)  If you can't fit a table lamp, there is a great selection of wall lamps or sconces.
Some of my favorite Christmas decorations are bottle brush trees and ornaments.  I add them everywhere and instantly create a holiday feel.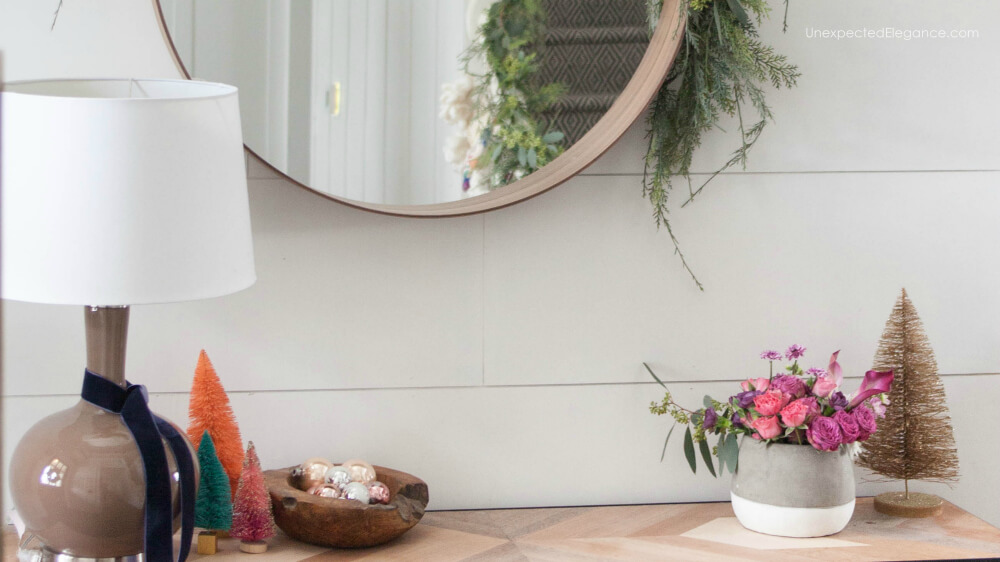 If you're looking for some other fun decor items, I've rounded up a few below.  If a mirror isn't your thing, here's a few pieces of artwork that are festive. ↓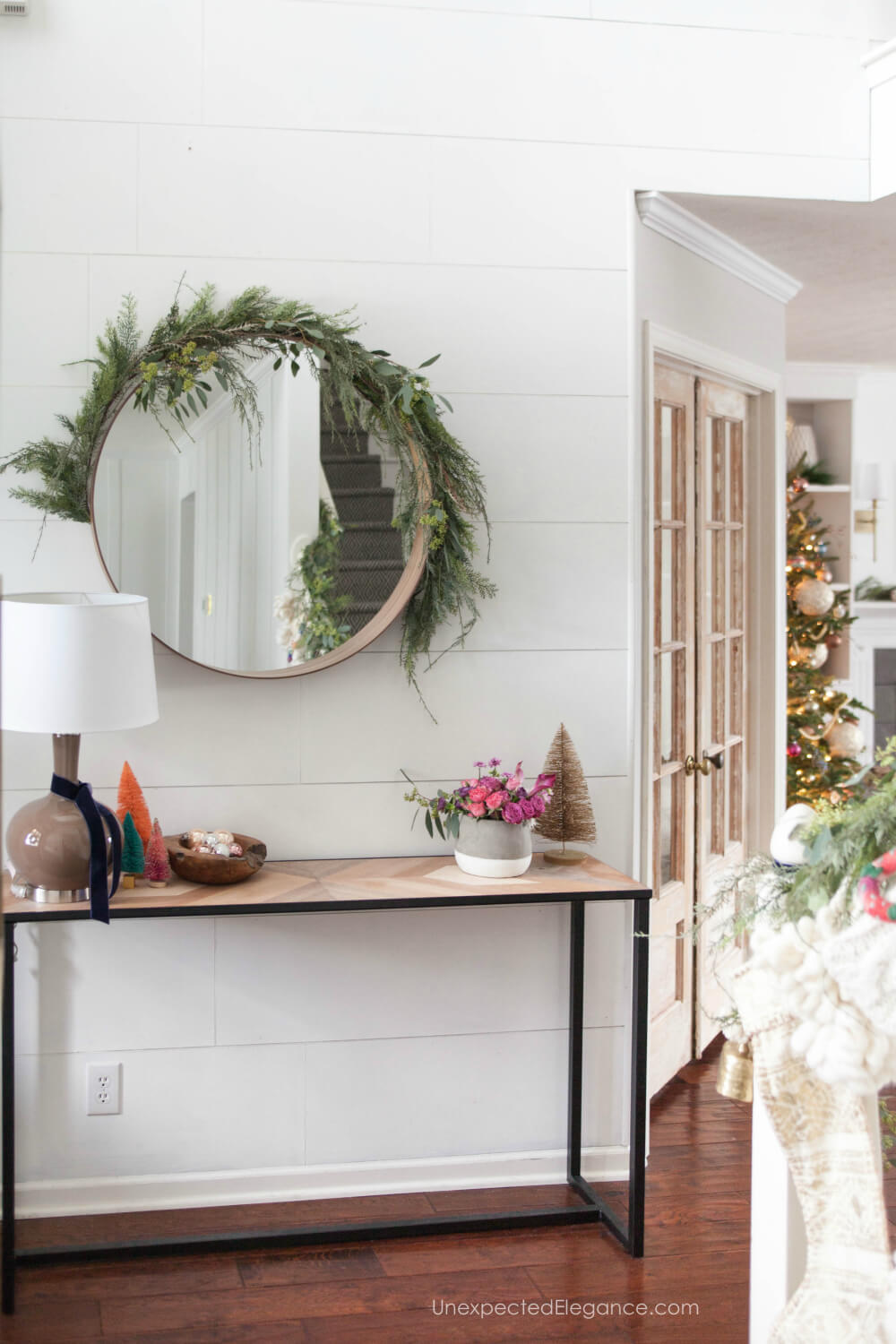 What are some of your favorite ways to deck the hallway?  I'd love to know!
SHOP THIS POST ↓