A simple Christmas doesn't have to mean you give up anything. It means you have a chance to enjoy the season without the stress of all the "extras"!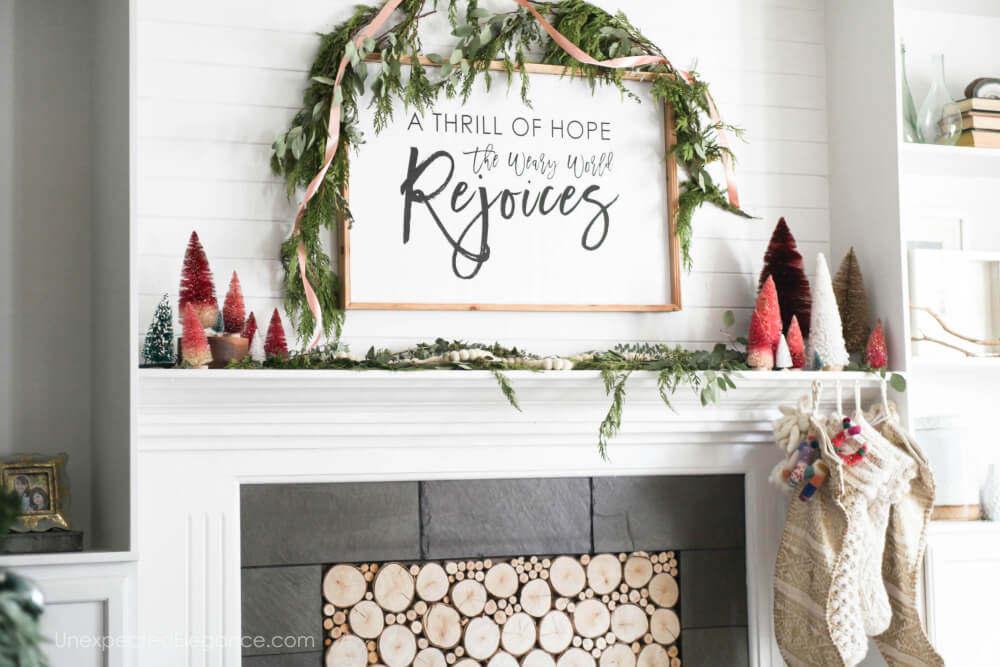 A simple Christmas? Have you thought about simplifying Christmas? What I mean is… to have a holiday season without all the added stress…without going all out on decorations, events, and gifts.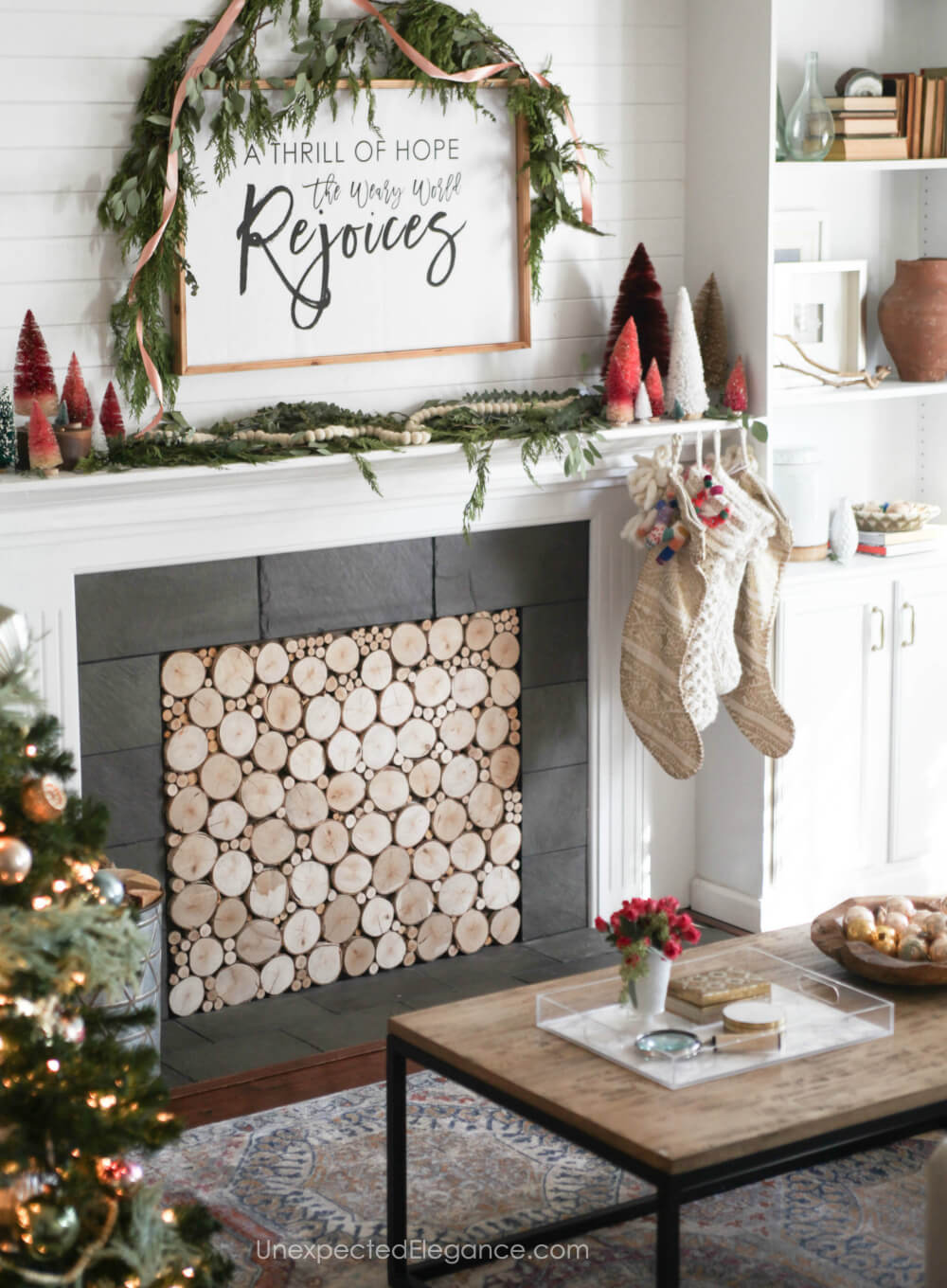 The past couple of years, I have really tried to scale back.  Last year I didn't even put any ornaments on our tree!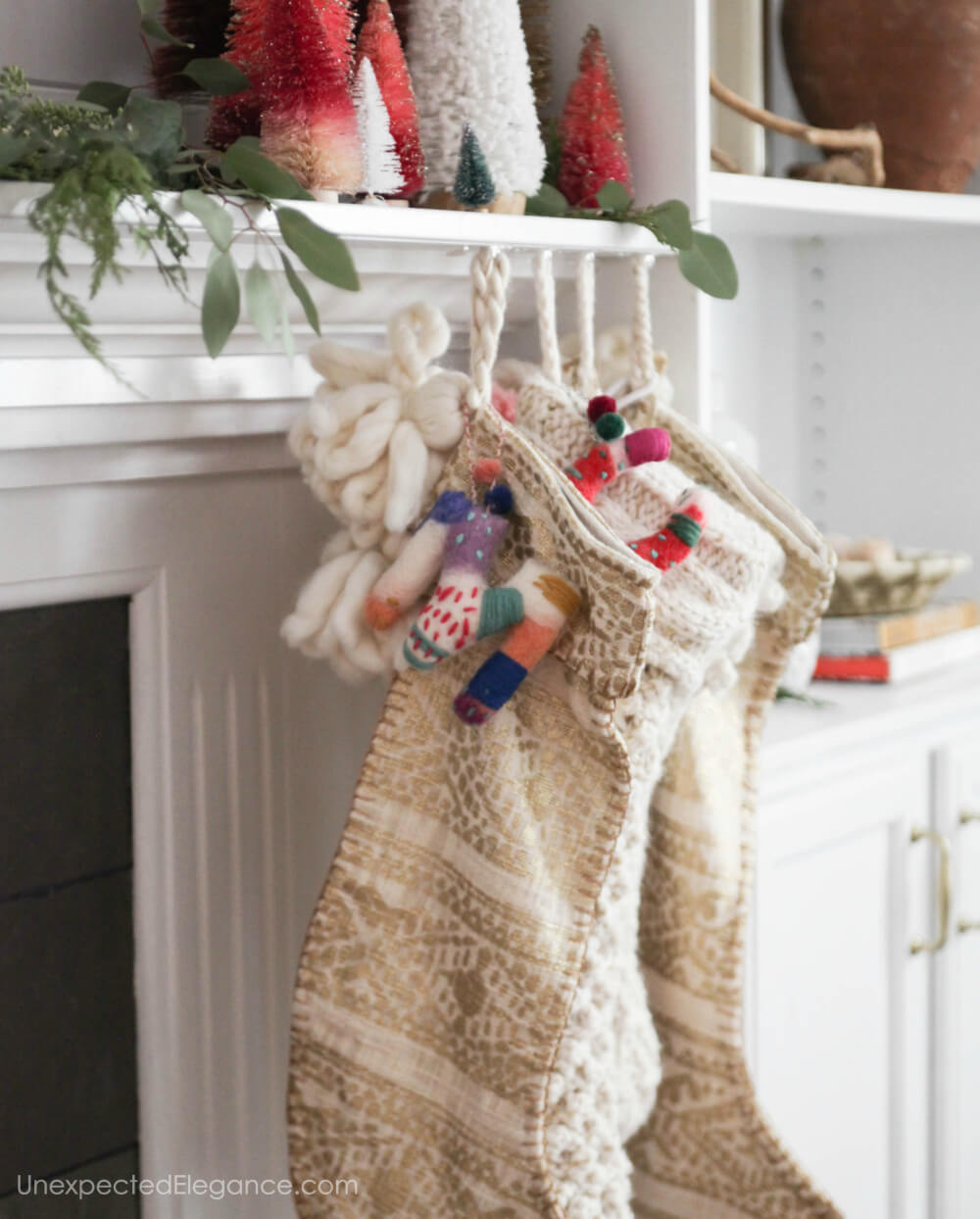 This year we brought back the ornaments, but I kept everything else very easy.  I mostly added fresh greenery that will just go out to the firepit after the holidays.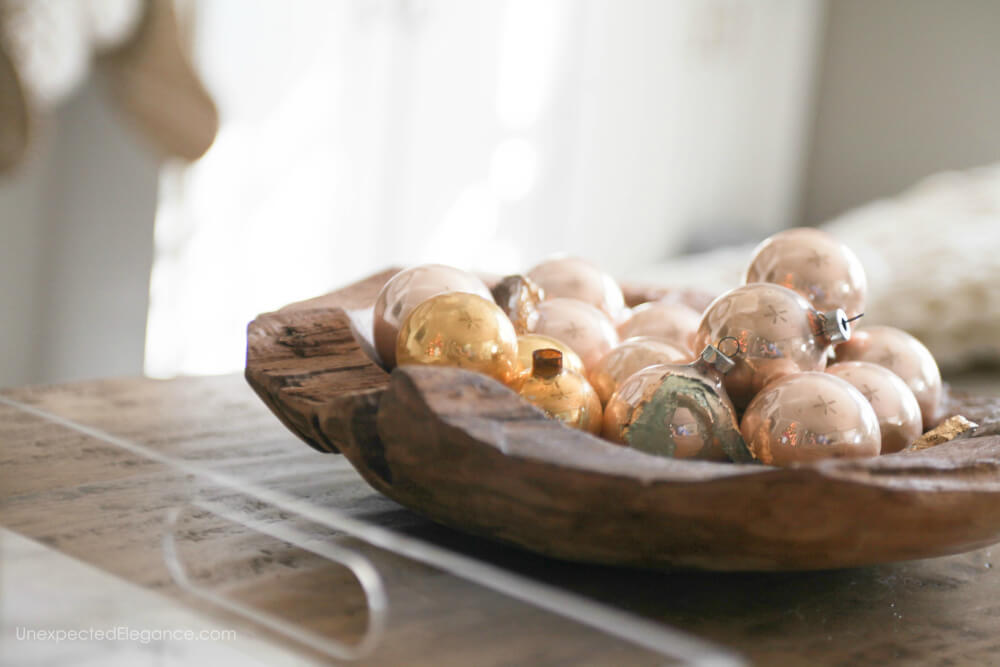 I used to decorate every little nook, but now I just use a few things that I love…like bottle brush trees and vintage ornaments!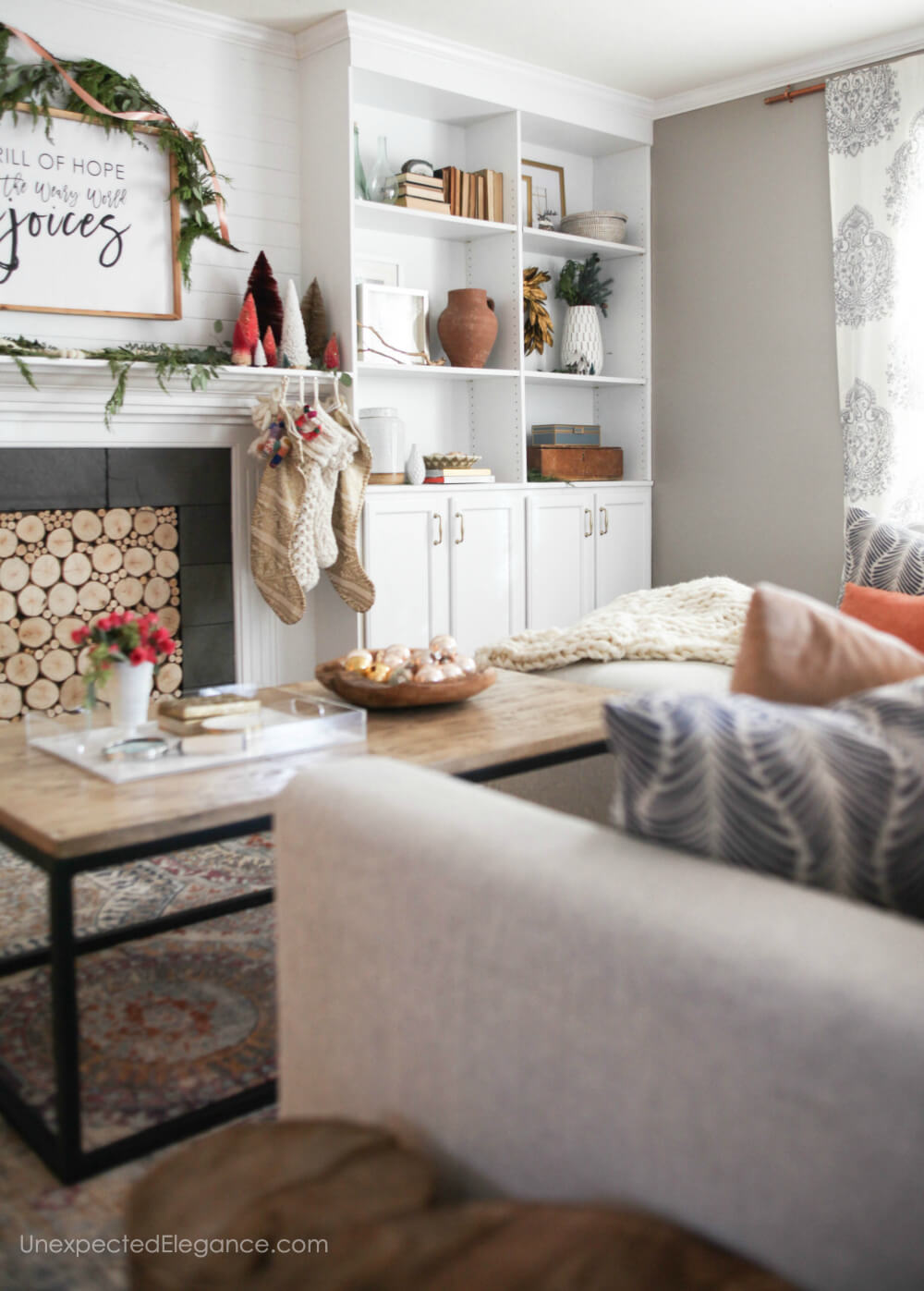 As an added bonus, when you keep things simple, you have a lot more time to enjoy everything this time of the year has to offer.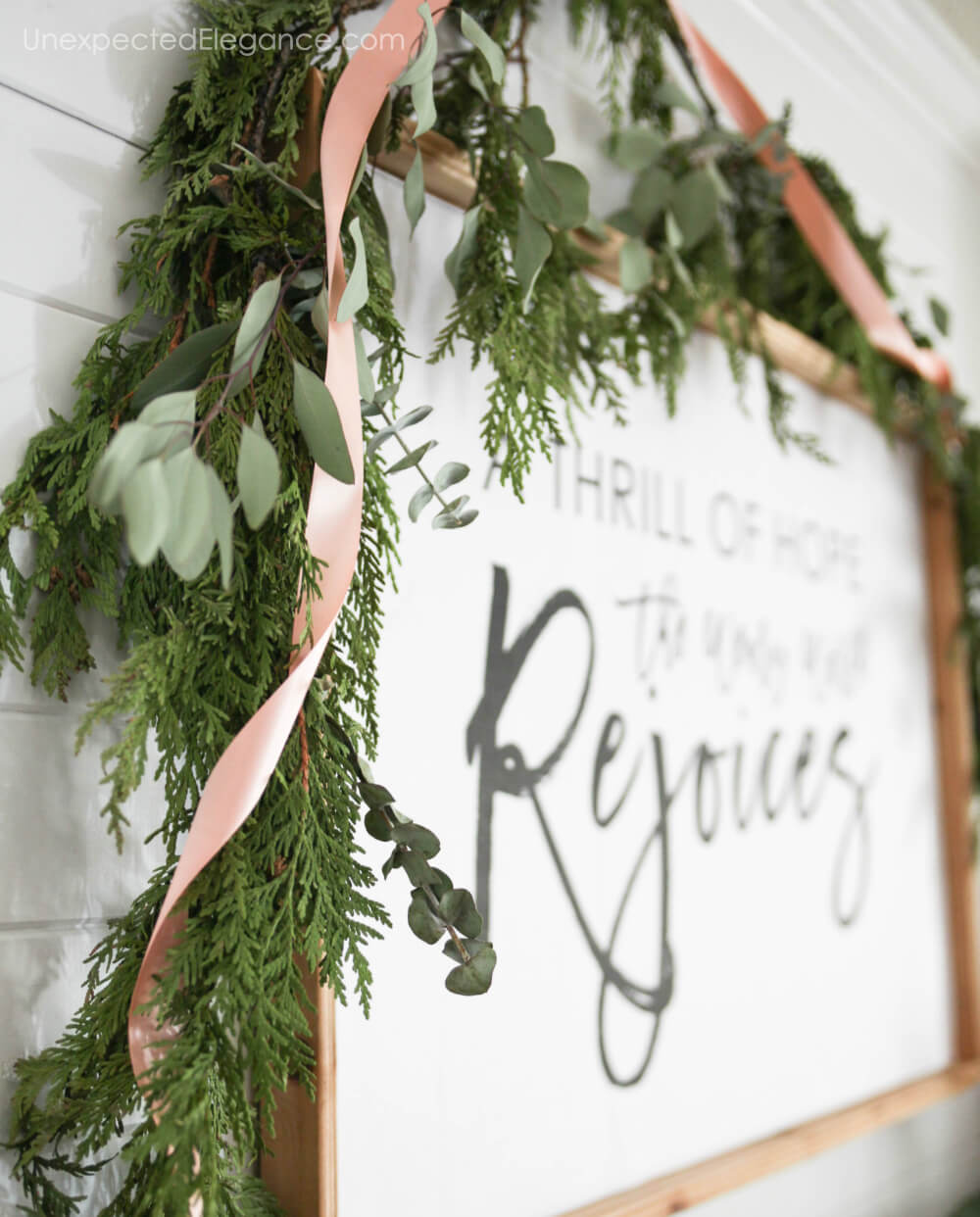 Be sure to check out my Custom DIY Artwork HERE.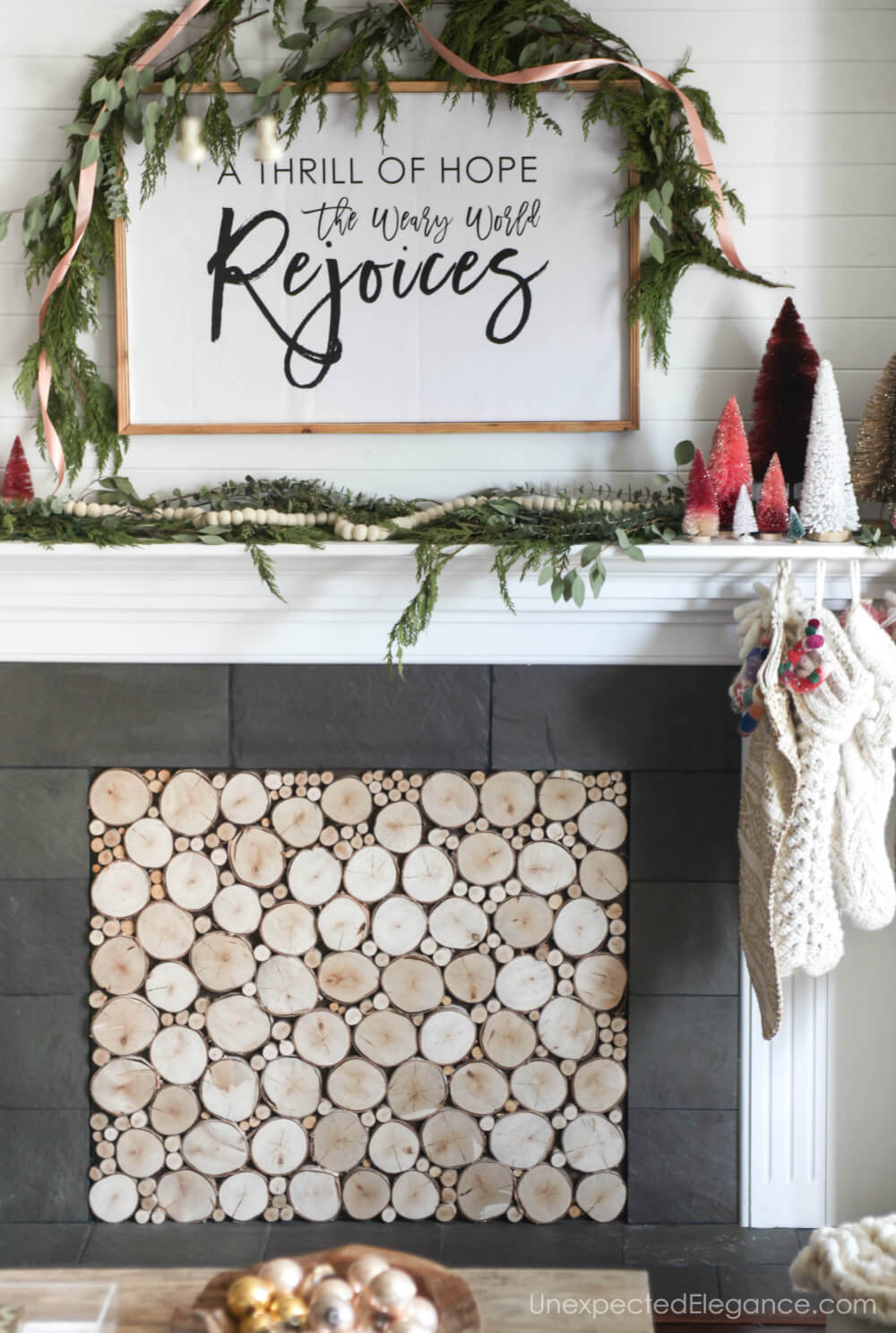 When I think back to past Christmases, the ones that stand out the most were years when our family didn't have the money for the fanciest decorations, lots of events leading up to Christmas eve and mountains of presents.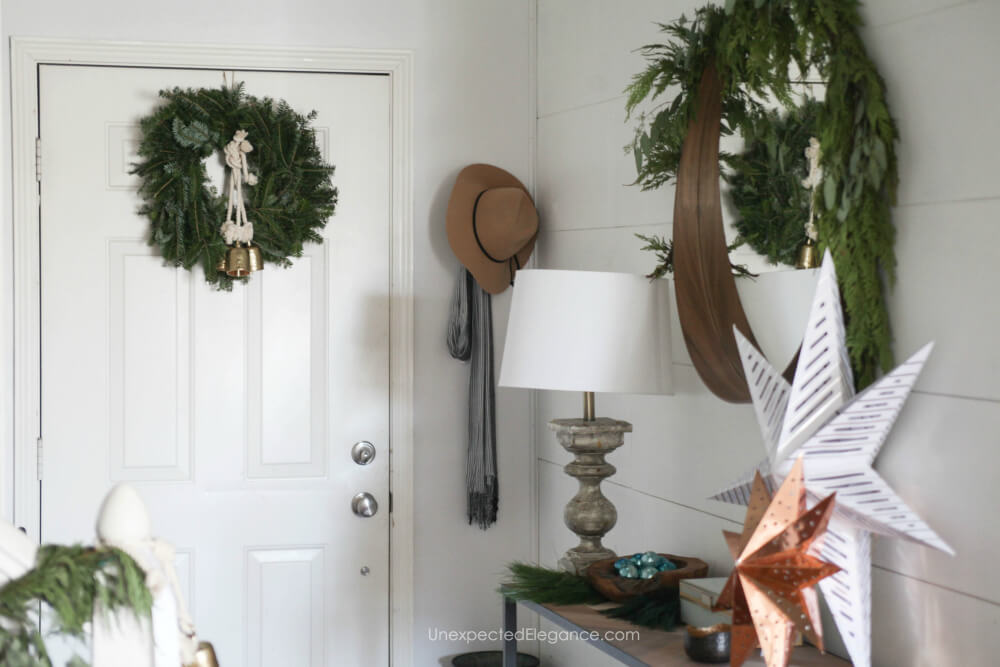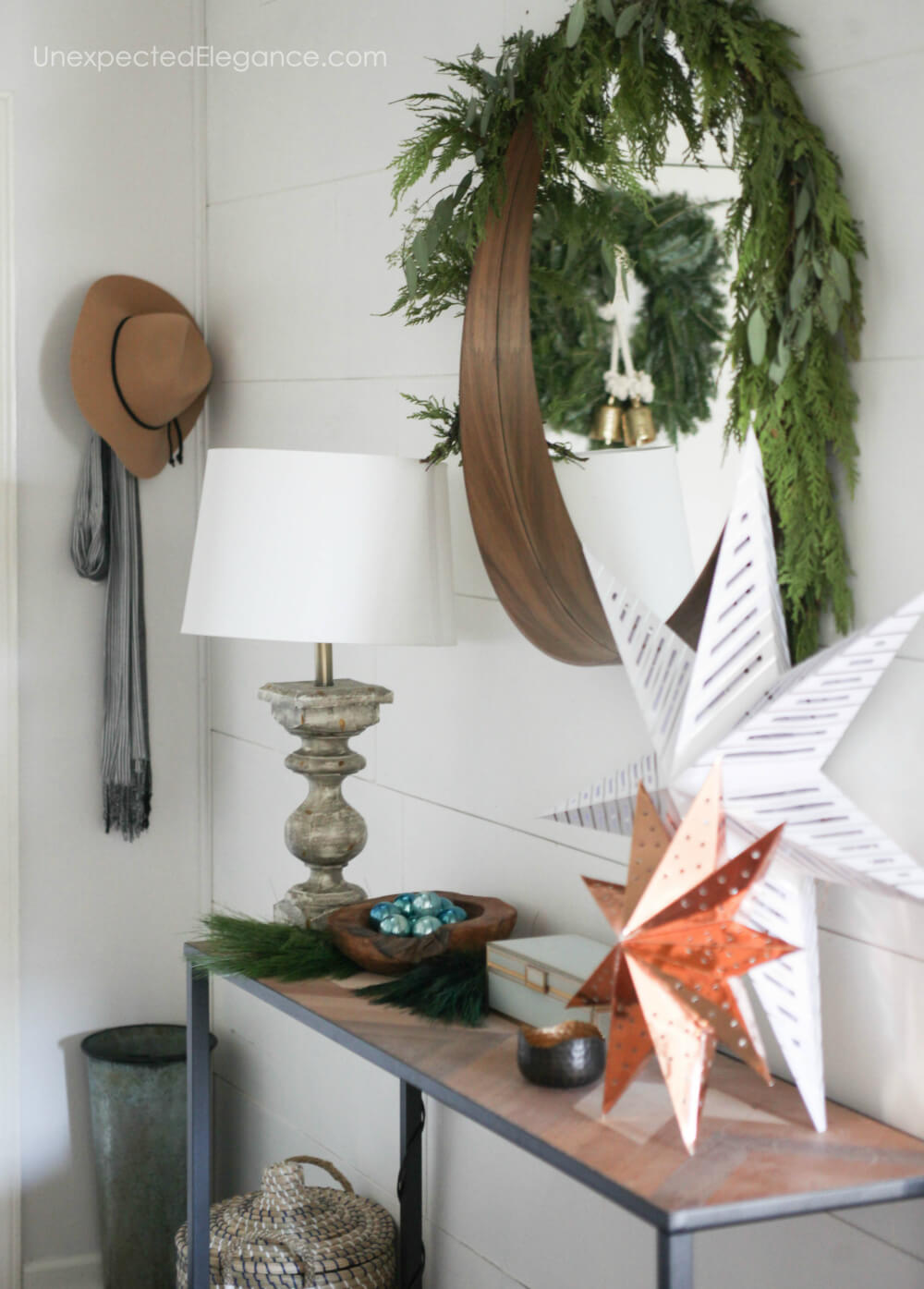 Instead, the Christmases I remember most are the years when we had very little money.
We spent the month of December looking at lights, watching movies, and baking. The gifts were less expensive but more meaningful and often homemade.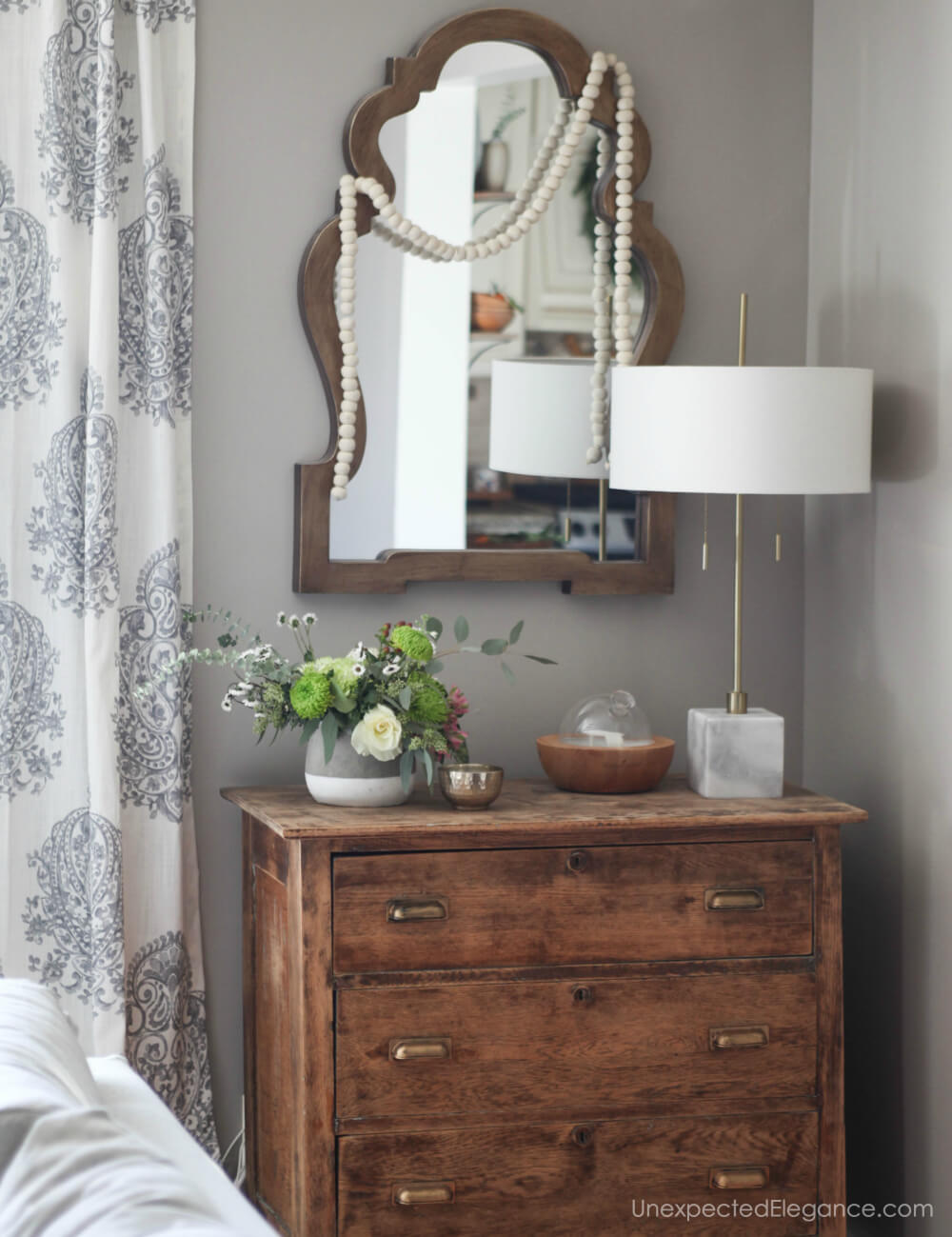 It's those simple Christmases that stand out in my mind.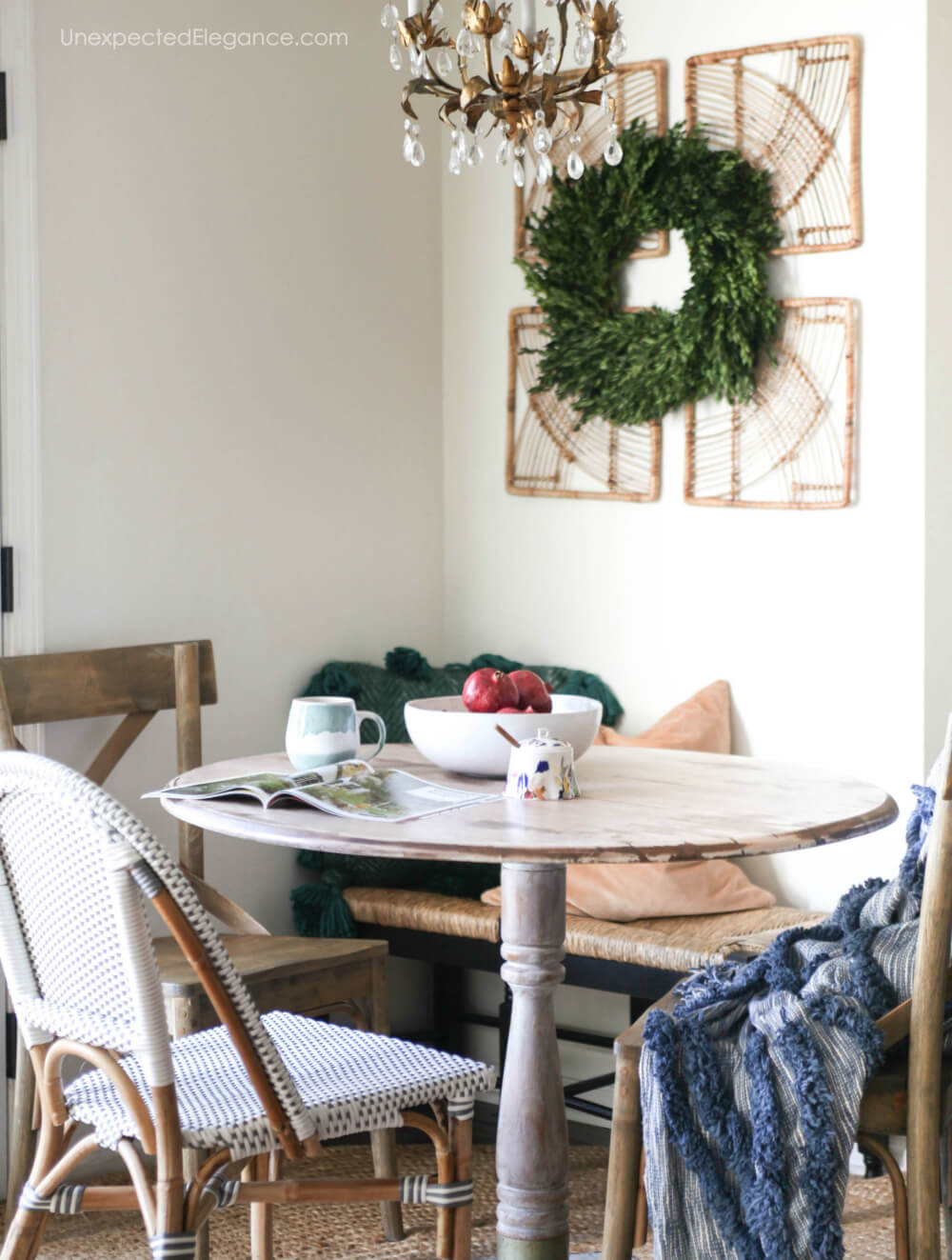 This year we're making an effort to keep it simple, and I'd like to invite you to join along.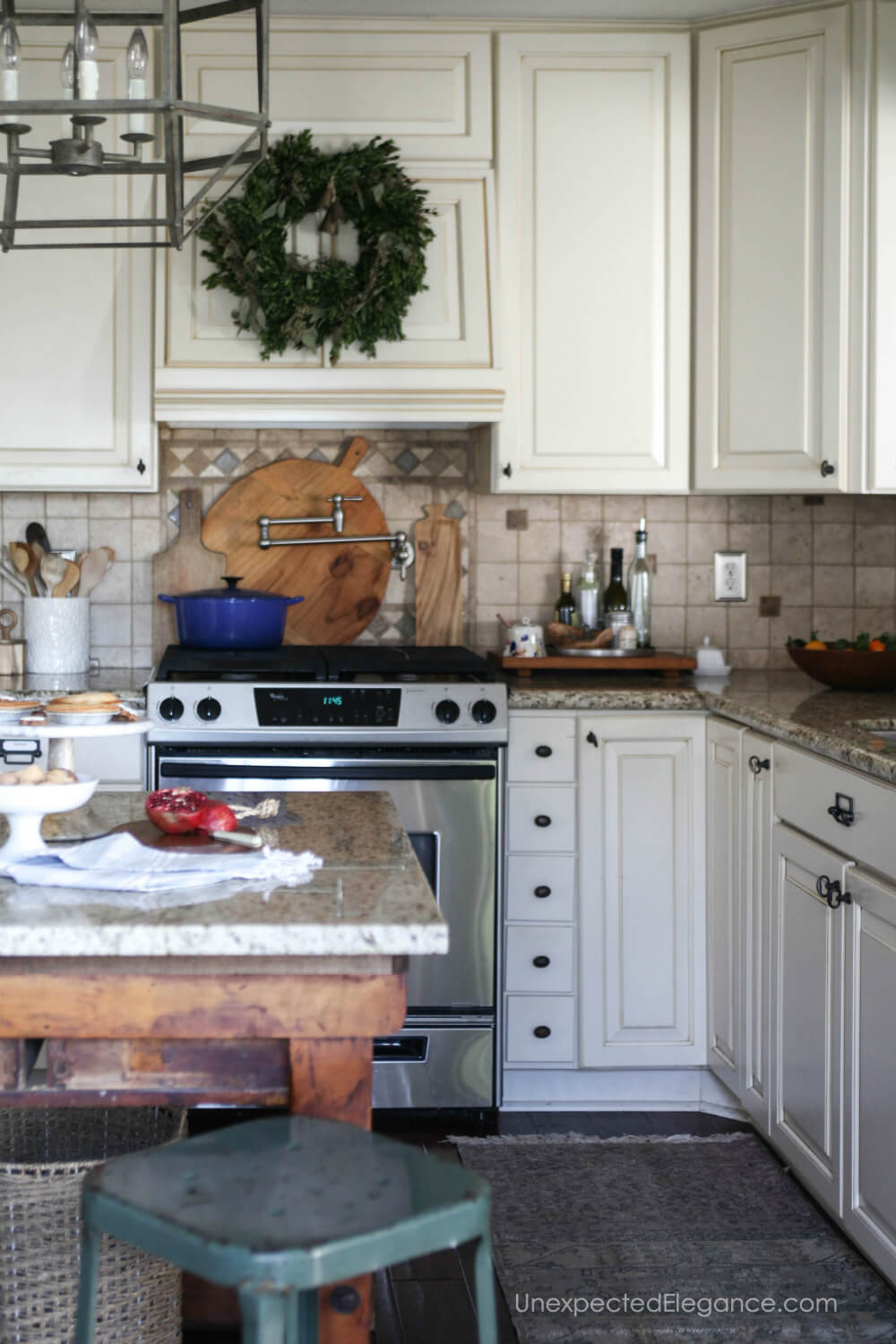 We're not buying more decorations. Instead, we're sorting through what we have, picking the things we love and giving away the rest.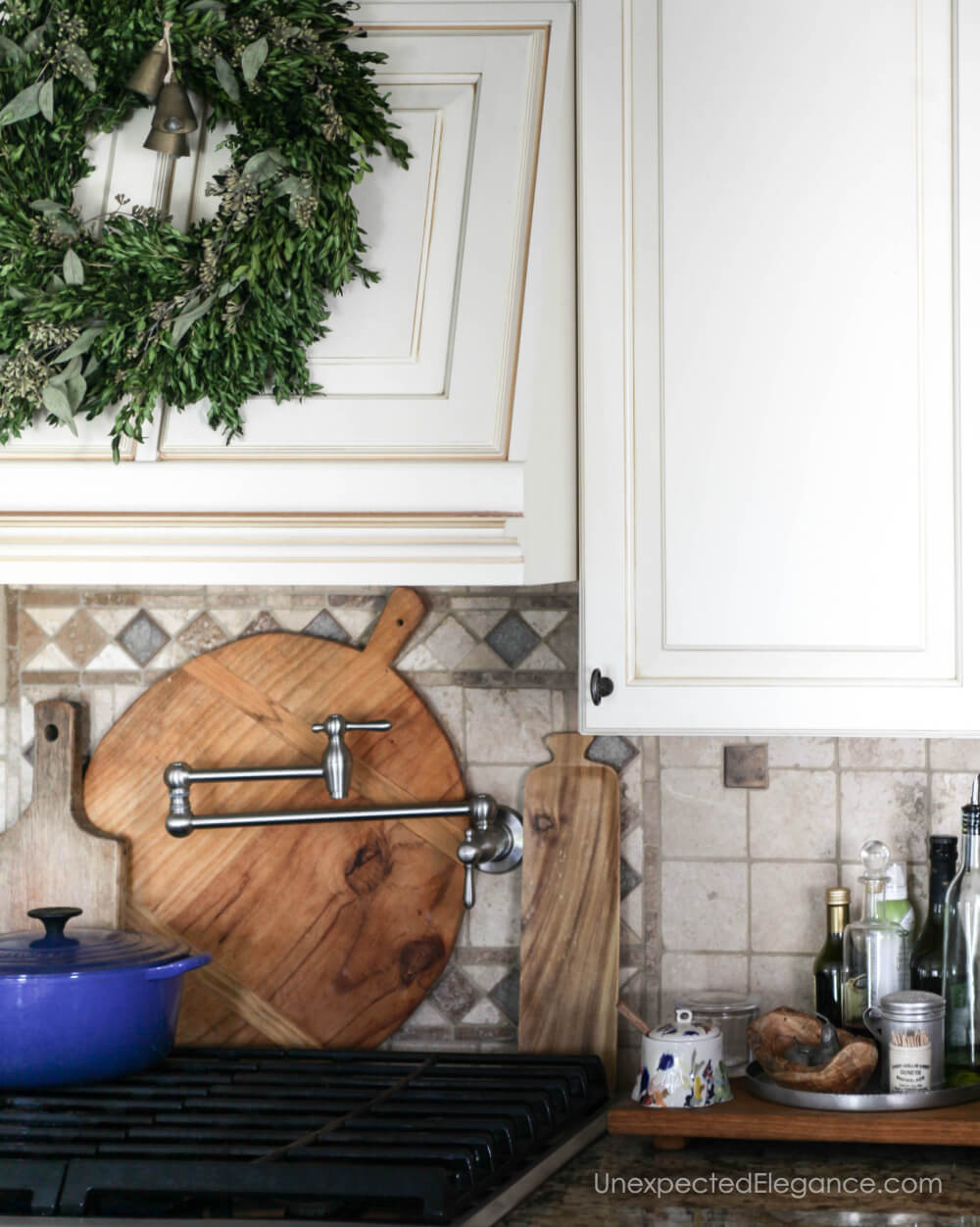 The house is less cluttered and the decorations that are up stand out.  (As an added bonus it's easier to clean and it will be much quicker to put away everything come January.)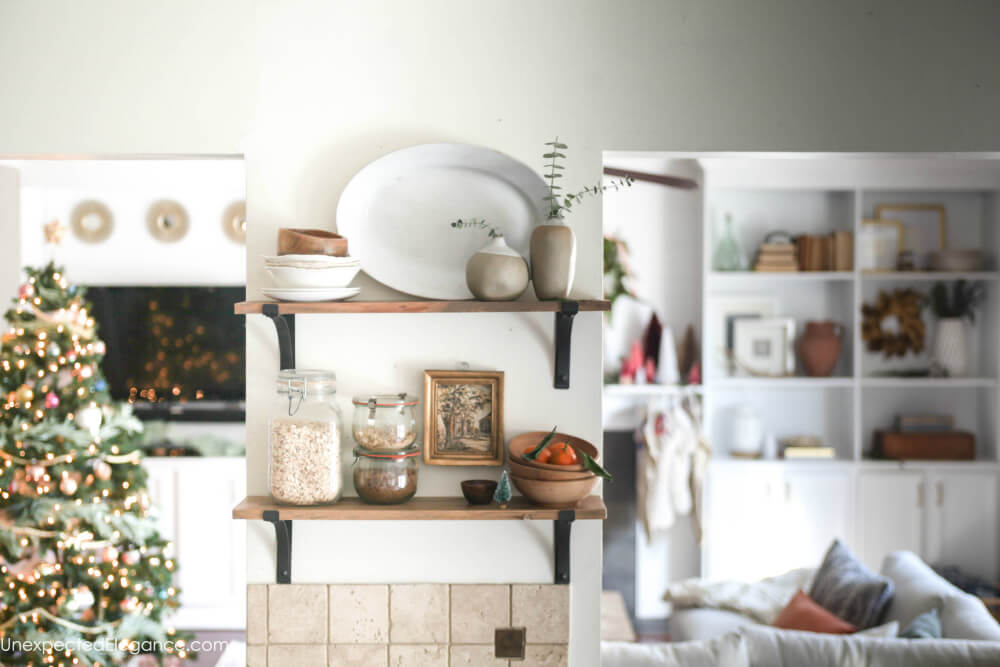 Our calendar is a lot lighter this year as well. We've chosen a handful of activities and events that I know we'll enjoy. The rest of the time will be spent as a family, baking cookies, crafting, and watching our favorite holiday movies.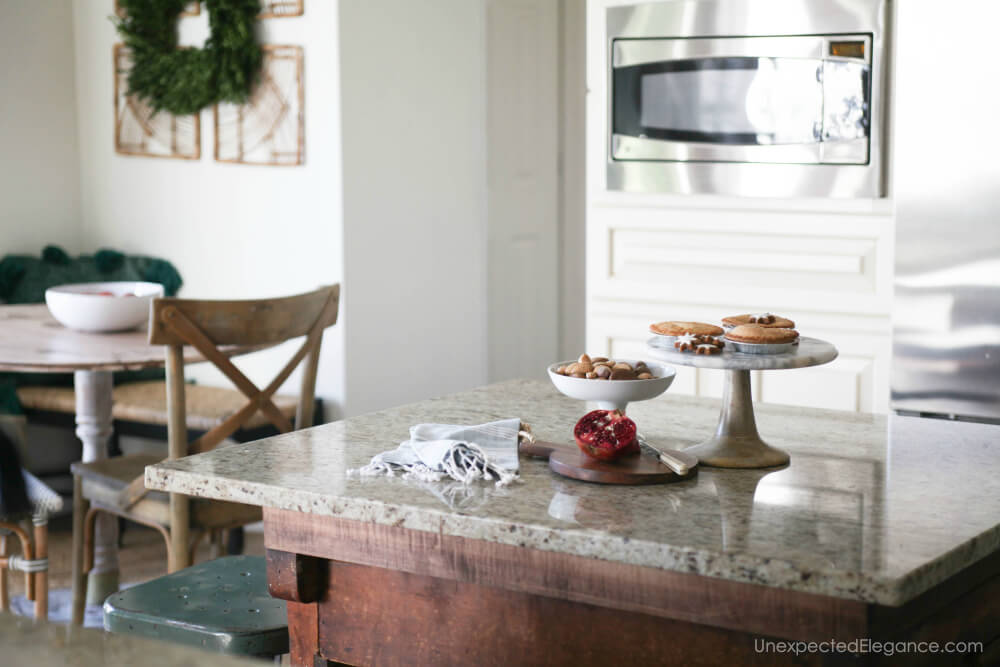 My kids are getting older now and for the past few years we have decided to give them less "stuff."  Instead, they have a few small presents under the tree and then gift cards or I.O.U.'s  for activities we can do as a family.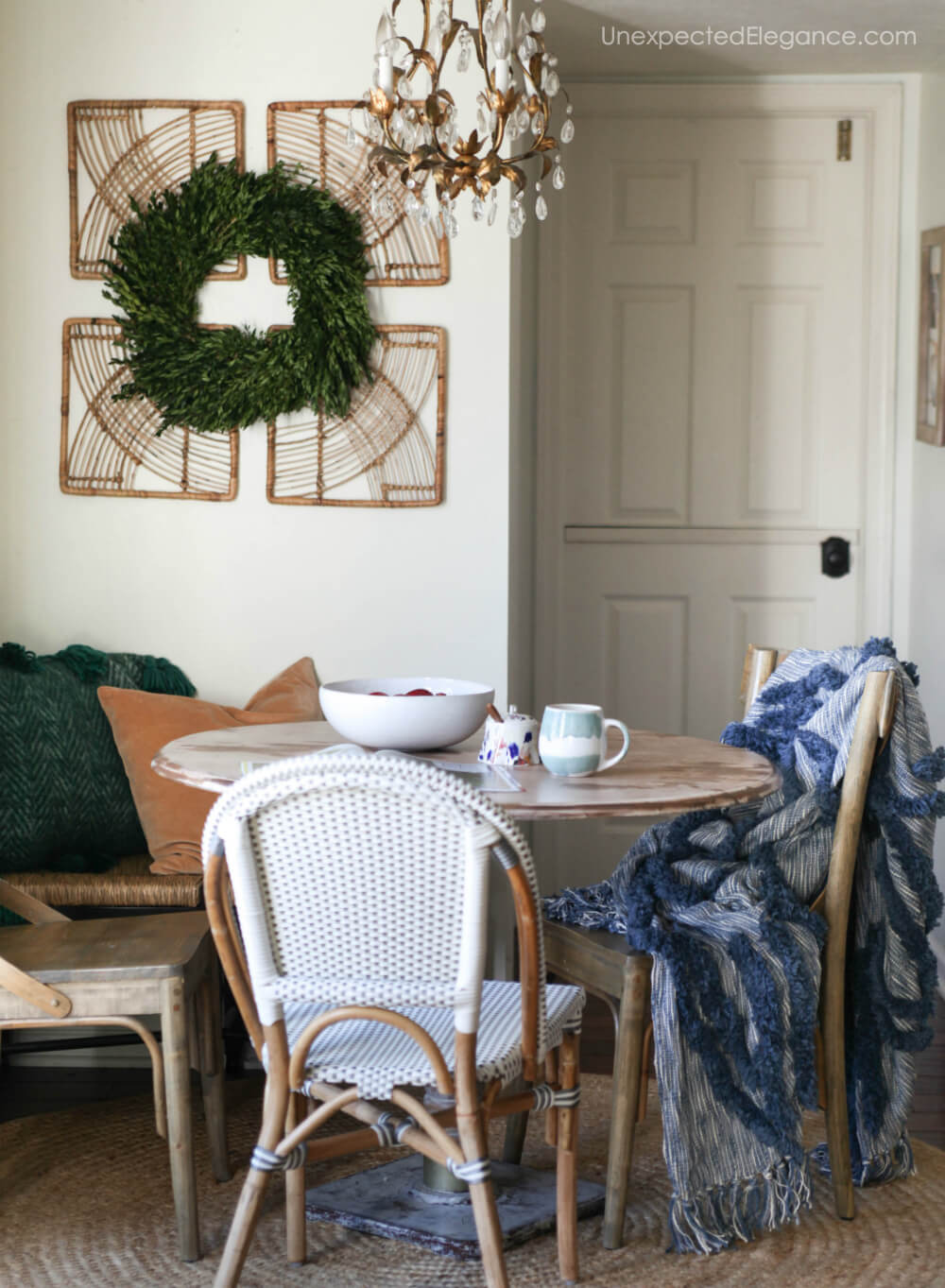 Honestly, they LOVE these types of gifts and look forward to seeing what we planned.  We are making memories that they will always remember.
I hope this holiday season you can slow down and enjoy the simple things.
Merry Christmas!
For last year's simple Christmas Home Tour, check out these posts:  Part 1 & Part 2