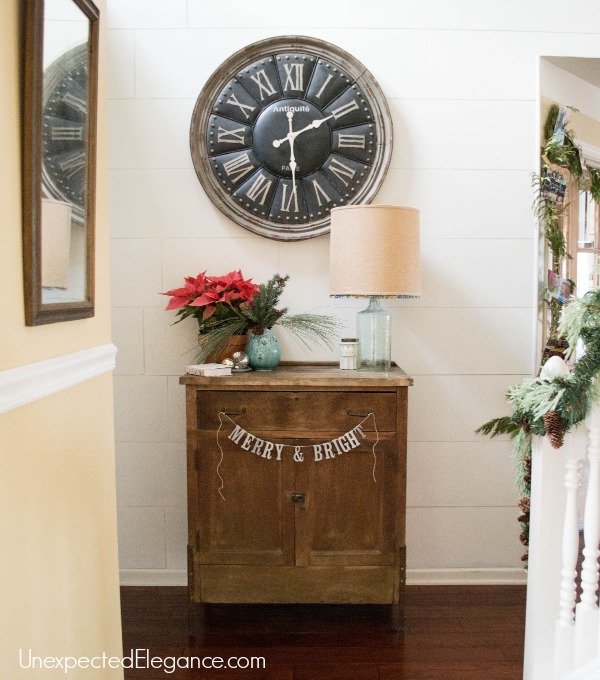 Yesterday I shared how I'm "faking" my decor this year.  My house is still decorated but it's just pared down and will be really easy to pick up once the holidays are over.
 So, here's part 2 of my tour: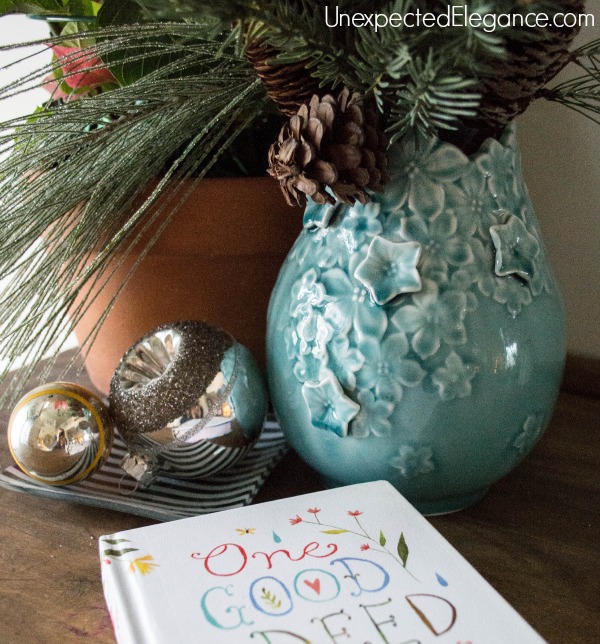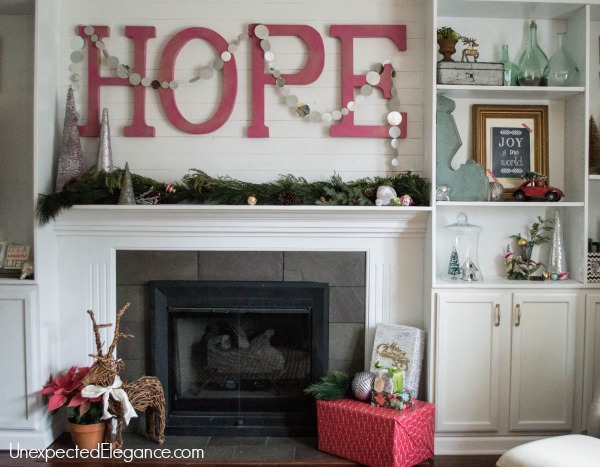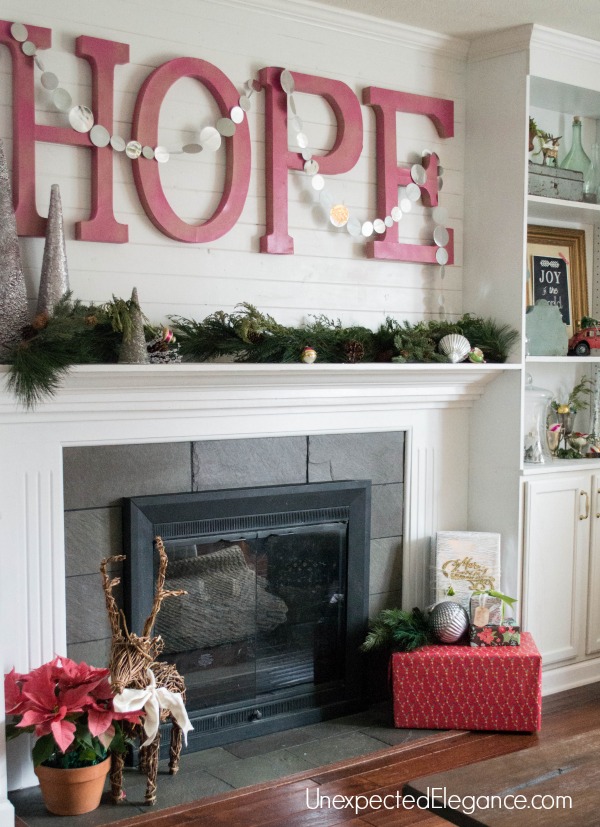 As I mentioned, my dining room table is cleared of any decor but the rest of the space has a few festive touches.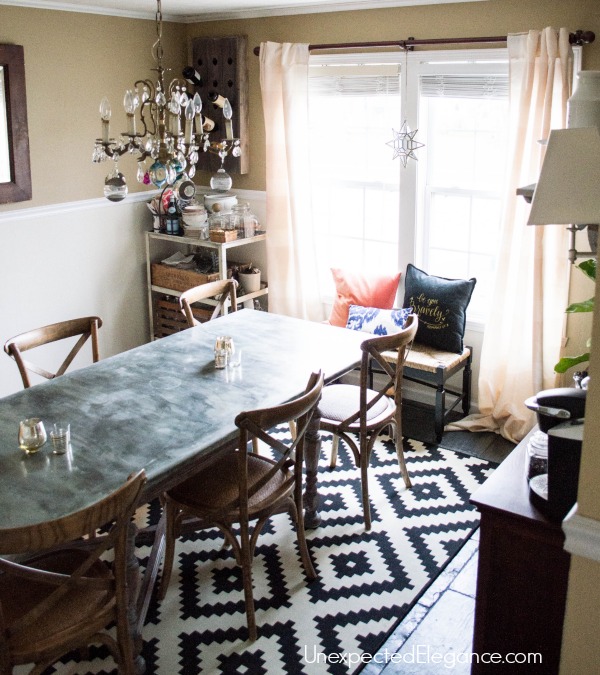 My cocoa bar has been a tradition for the past 3 years and my kids look forward to this every year.  I love that it's all in one place and ready to go when we come in from the cold!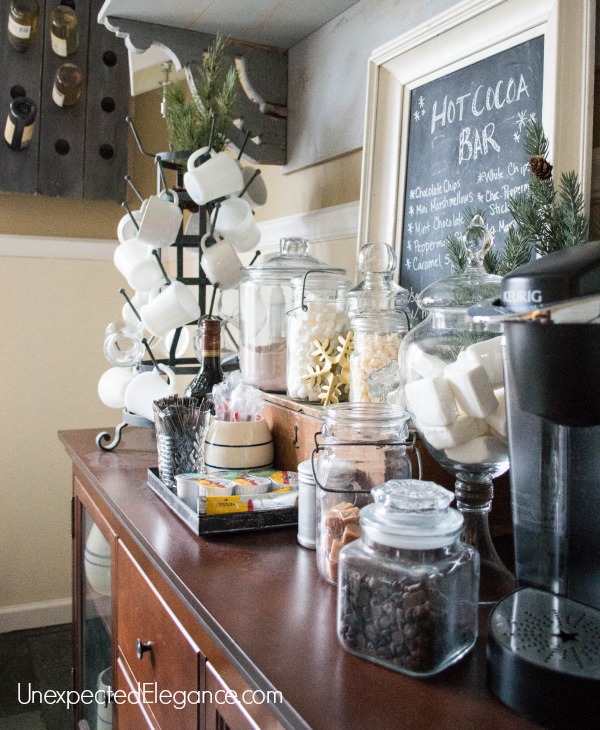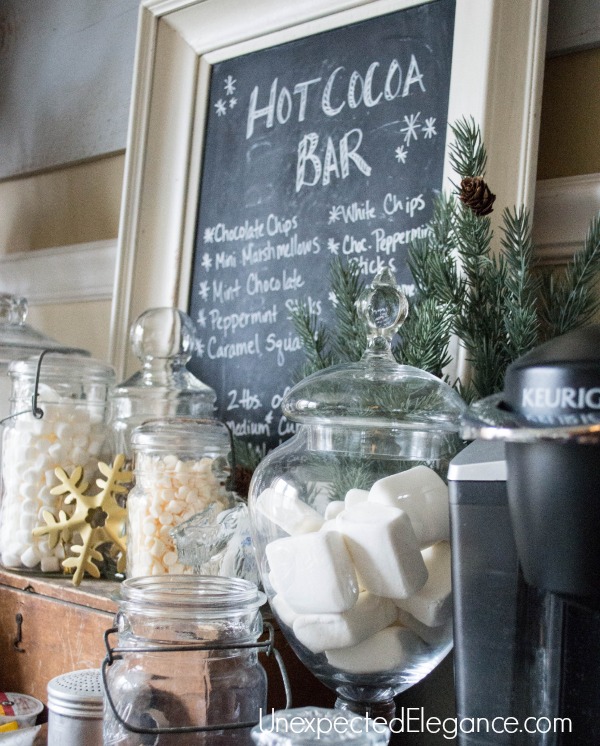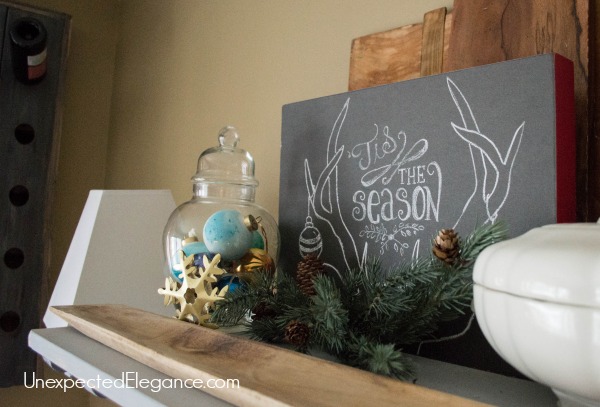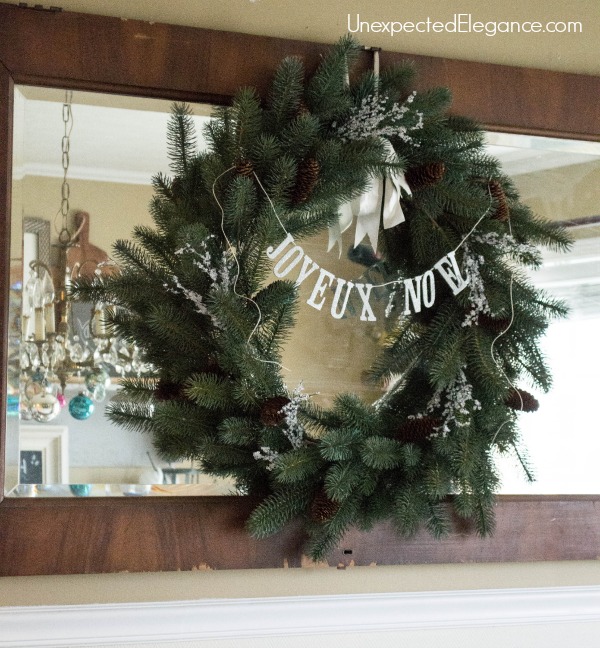 The kitchen has a few very simple touches…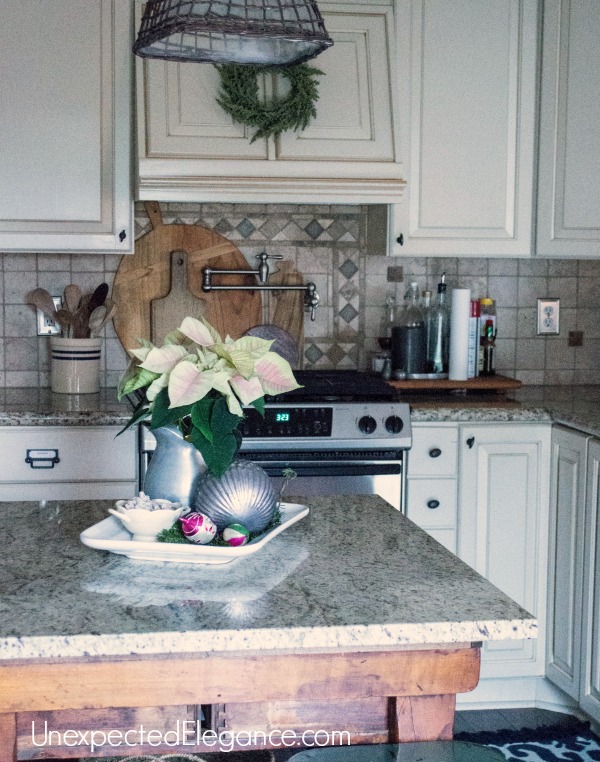 Including our 25 Days of Giving calendar…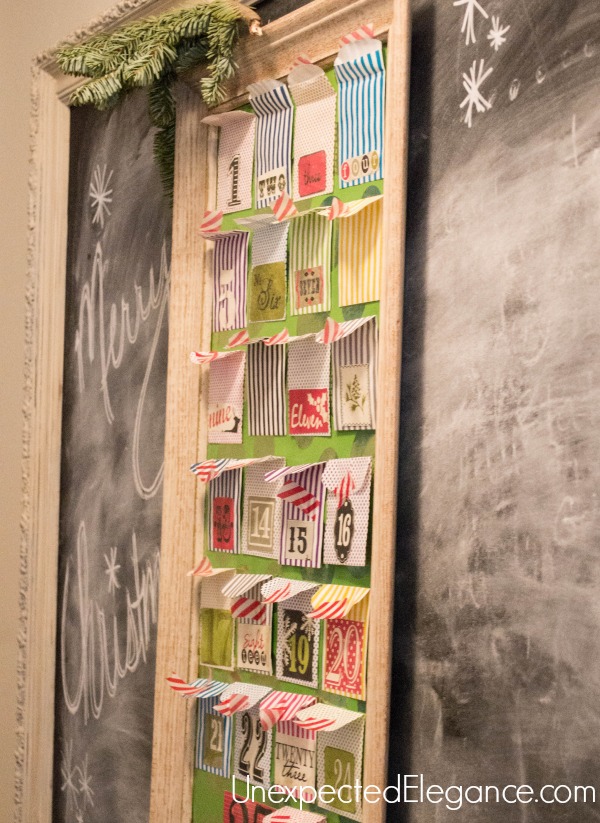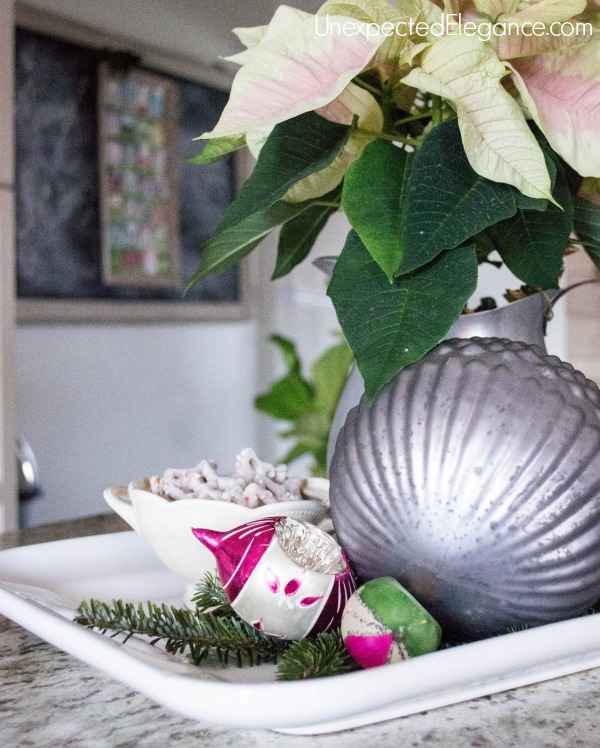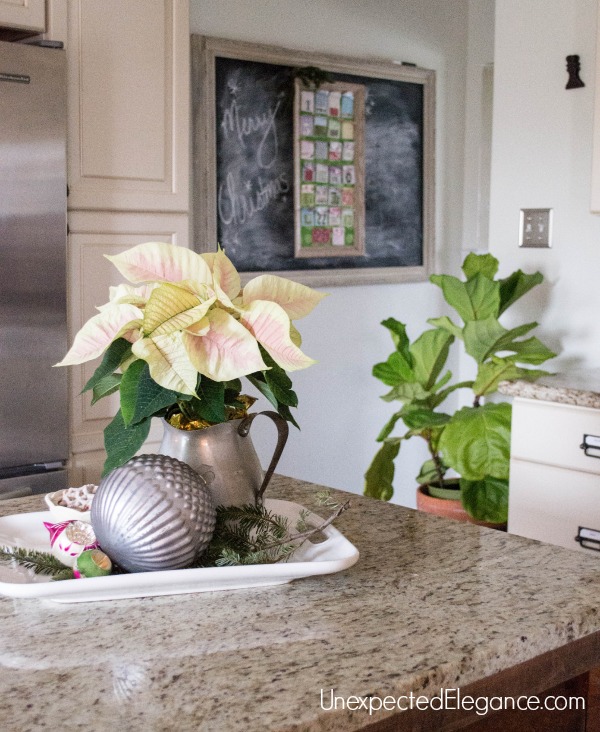 The winter months can be dreary, so I work most days at our kitchen table next to the French doors.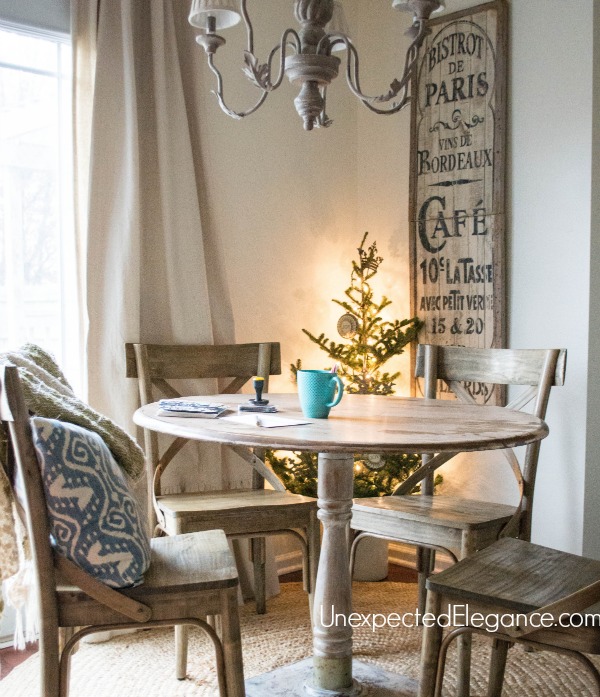 I hope you all have a VERY MERRY CHRISTMAS!!!