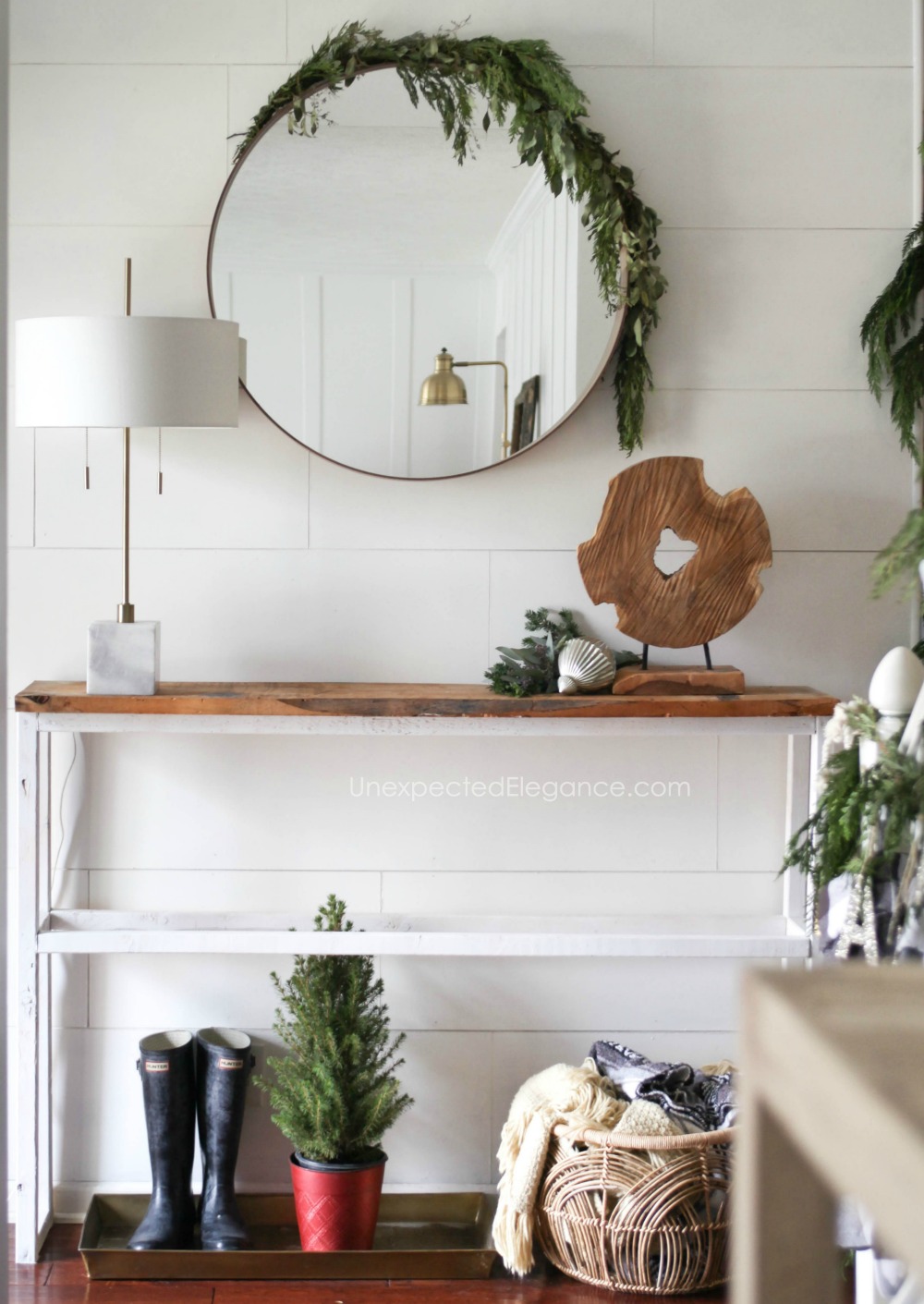 HI!!  If you missed Tuesday's post of my living room and kitchen, I'd love for you to check that out.  However, today we are continuing the fun with my entry and dining room.  I'm also joining some awesome ladies for The Pink Door Holiday Home Tour, hosted by my friend Annie of All Things Big and Small, so be sure to stop by their homes afterward.
Get ready for picture overload…I like to see a lot of different angles of a room and all the details (I thought you might too!), so there's a bizzilion pictures in this post. 
Here's my entryway.  It's pretty narrow with a two-story ceiling.  A few years ago I added the planks to give it some interest and it's made such a big difference in the space.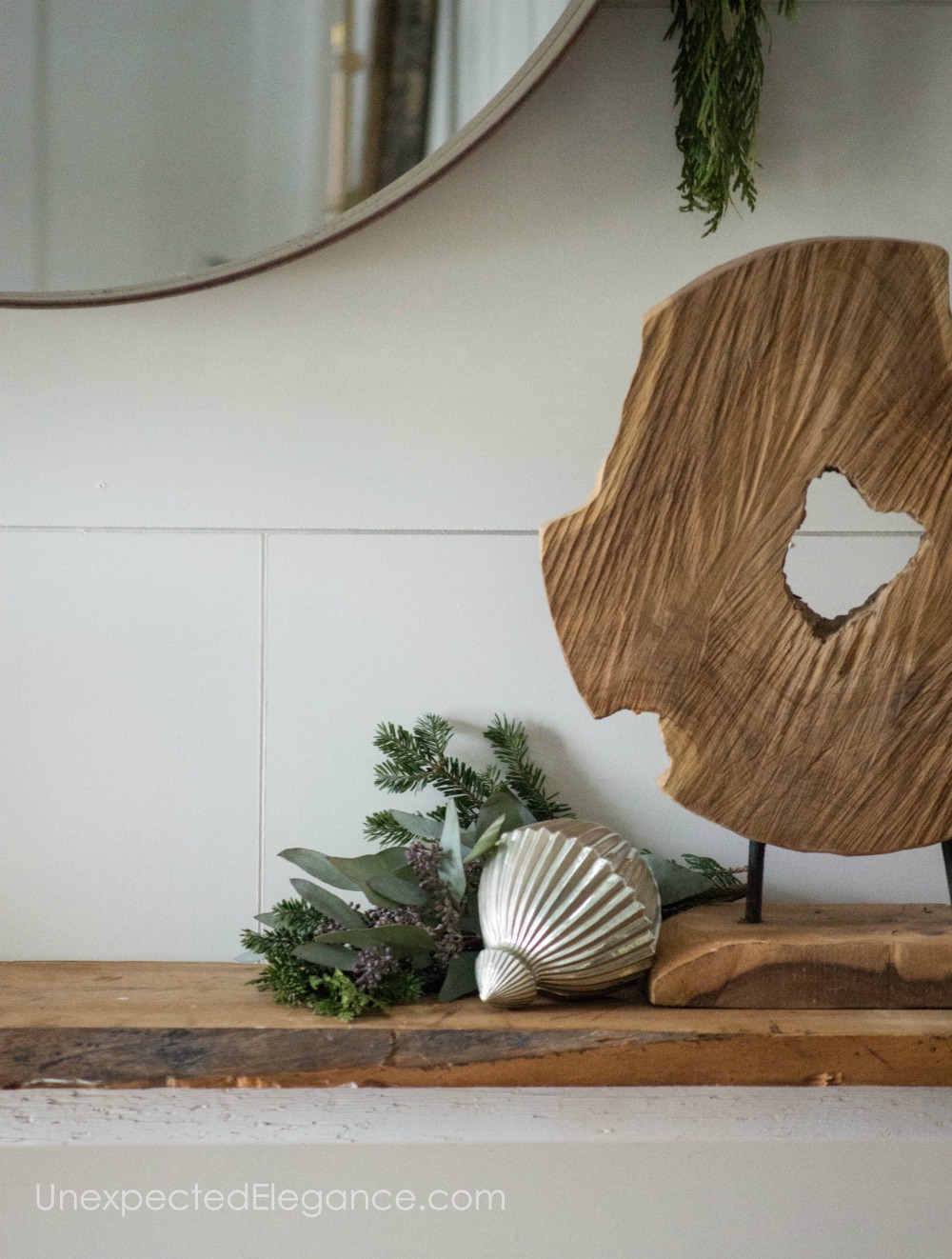 SIMPLE is my theme this year, so you'll notice I have cedar garland and eukalyptus sprinkled throughout.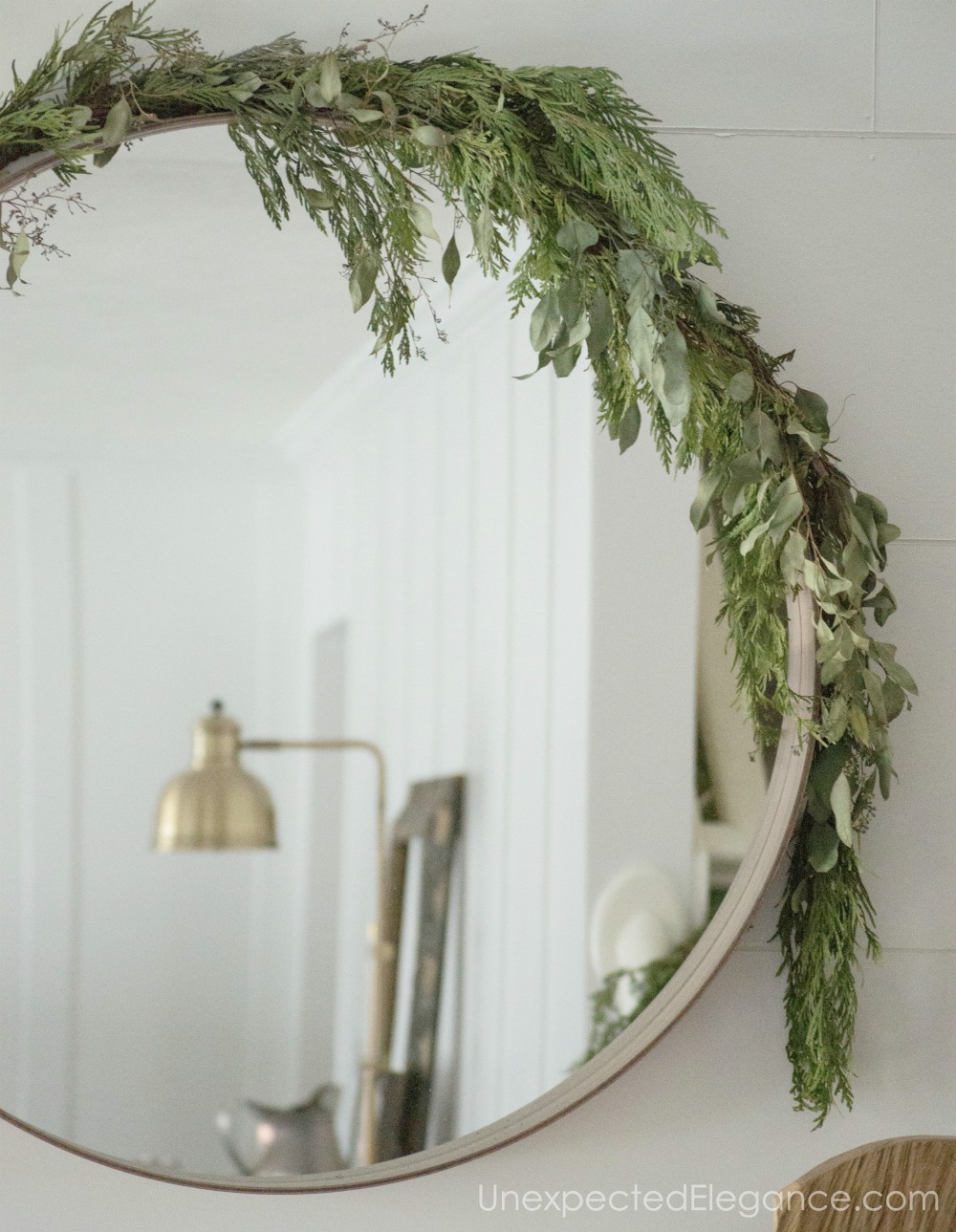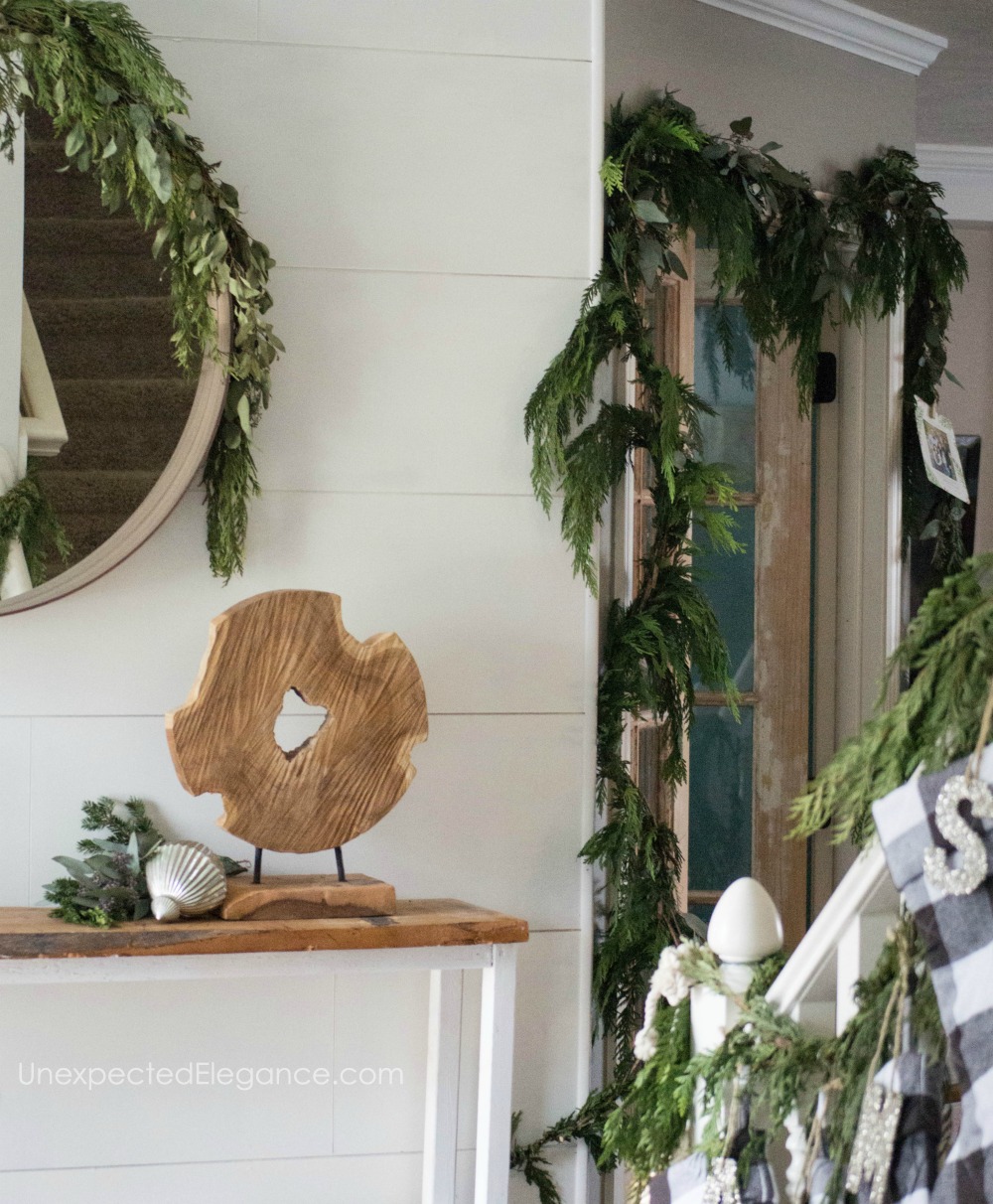 I found these antique-looking bells at Target! (I might have bought two! 😉 )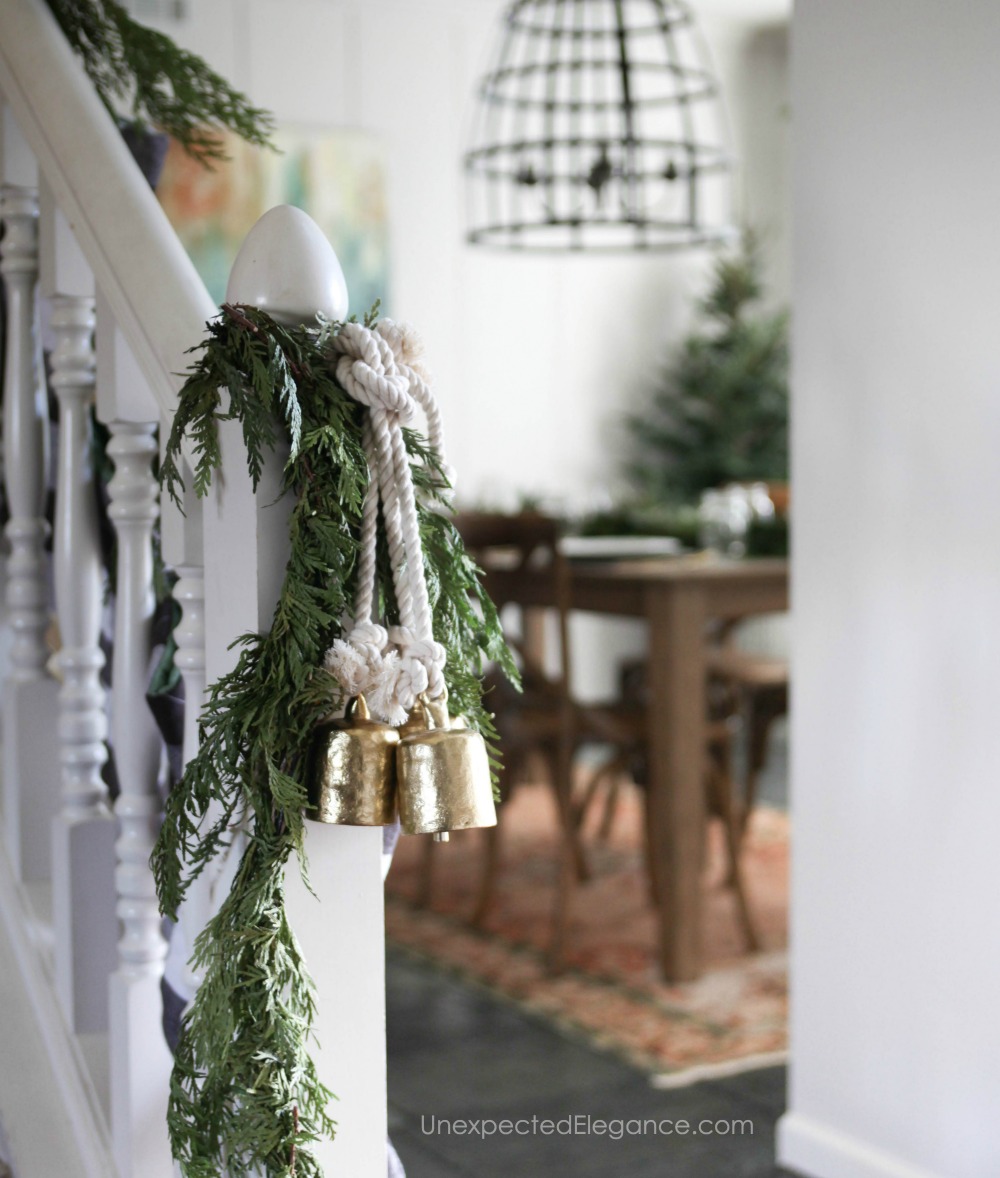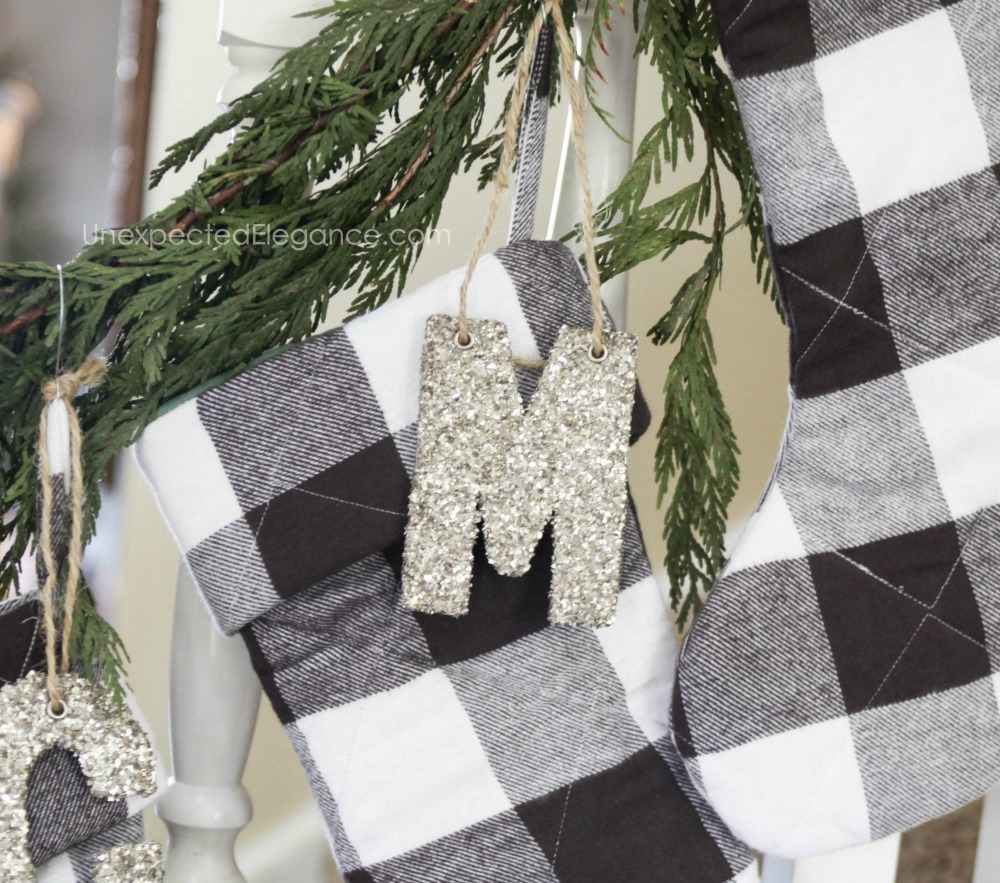 And here's my dining room.  This is my favorite room in the house right now because it got a makeover a few months ago.  You can see what I did, HERE.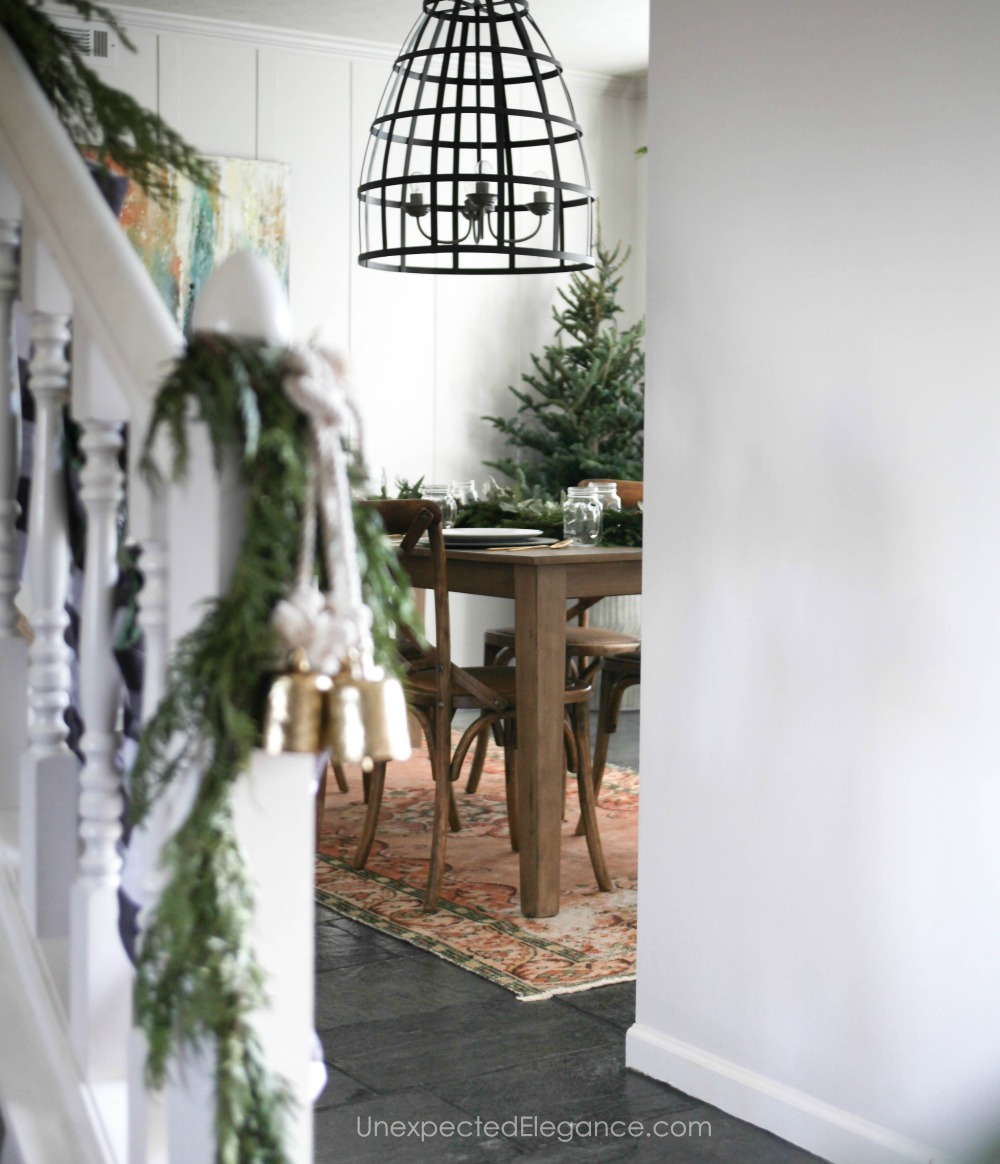 My tree in the corner only has white lights, just like the one in the living room…I said it was simple!!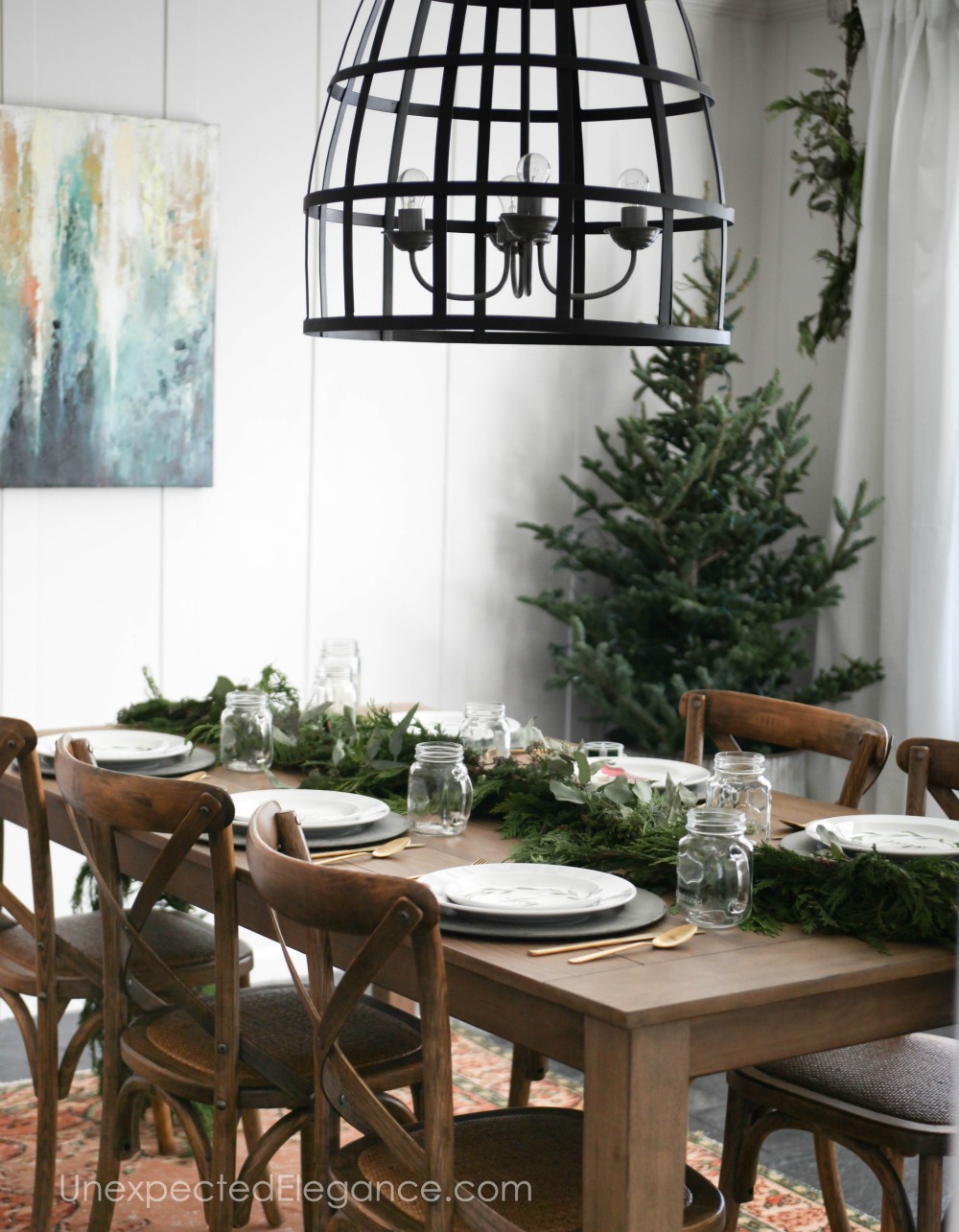 Some leftover garland down the center of the table is all that it needed.  Doesn't the table look so put together and it only took me a few minutes?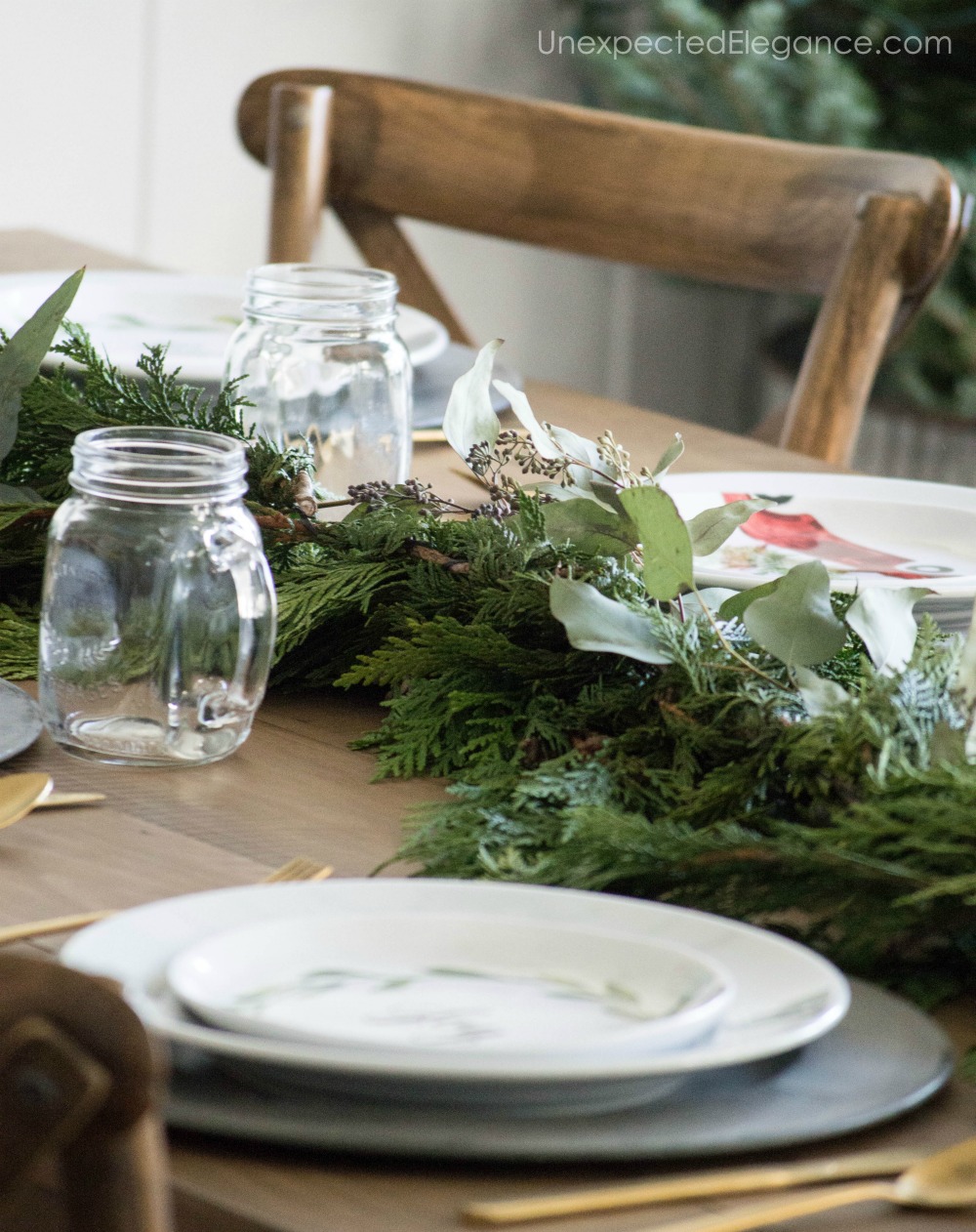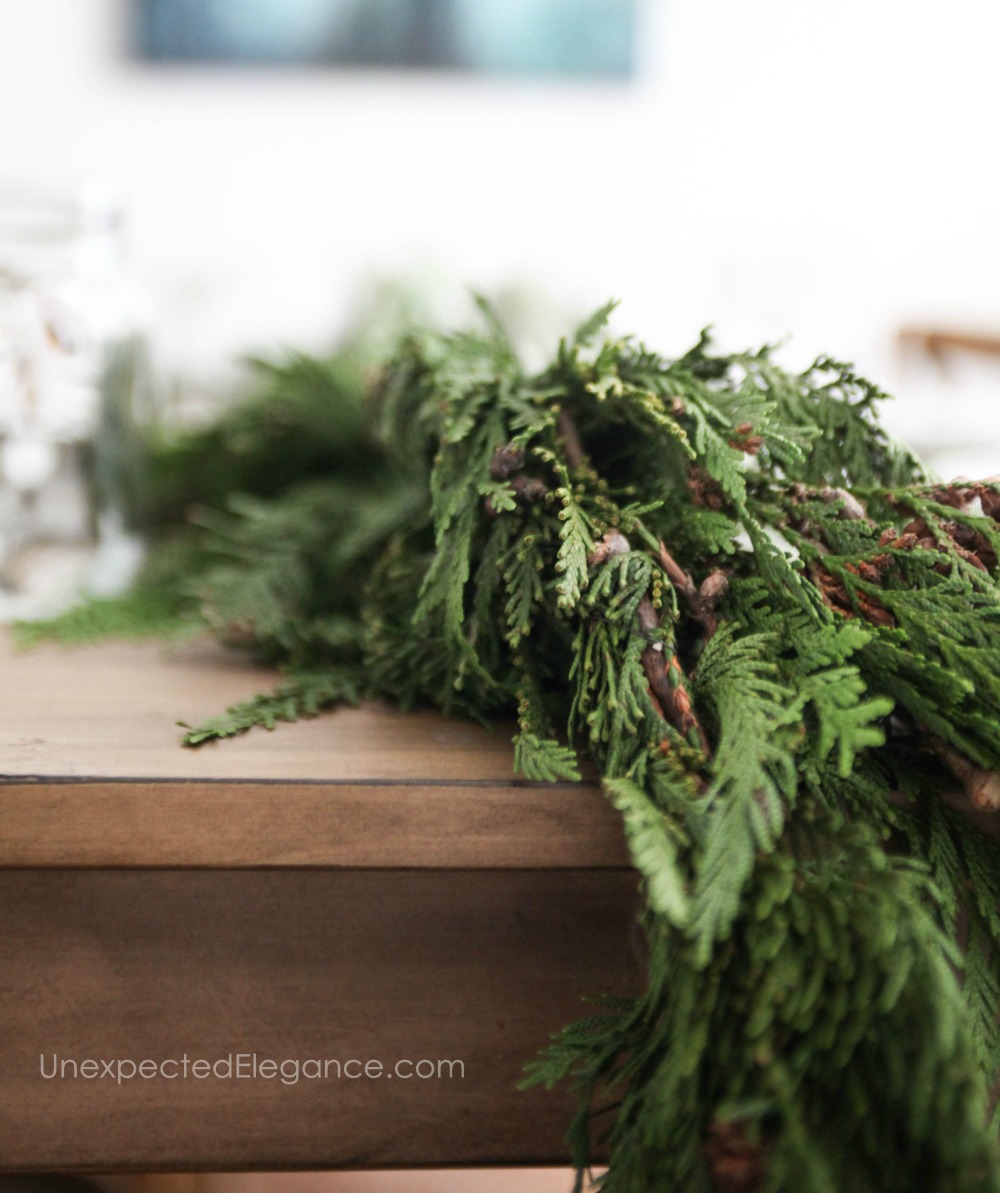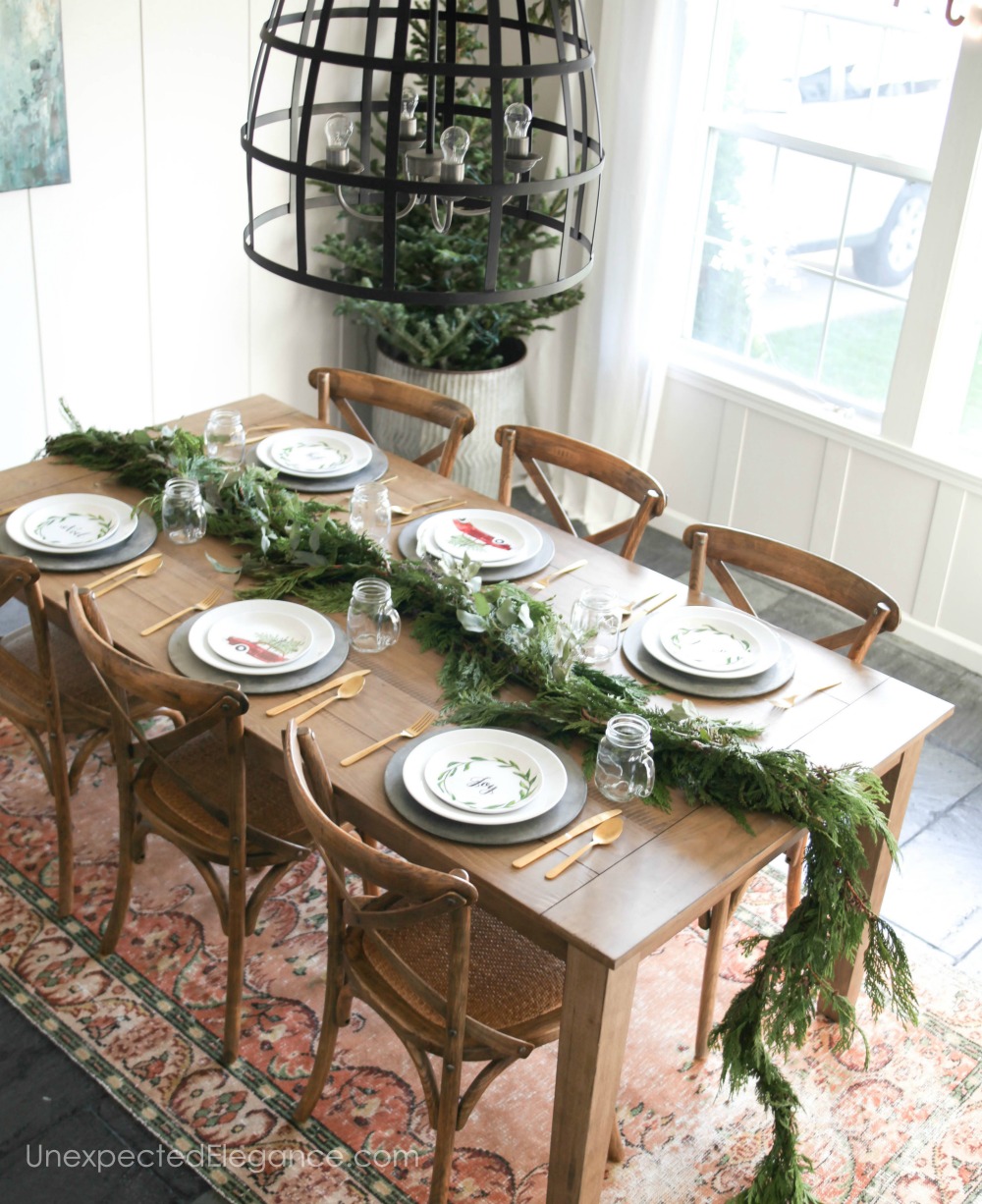 These plates were another Target purchase.  They're adorable and only $1.99 each.  (Don't worry, I linked to them at the end of the post!)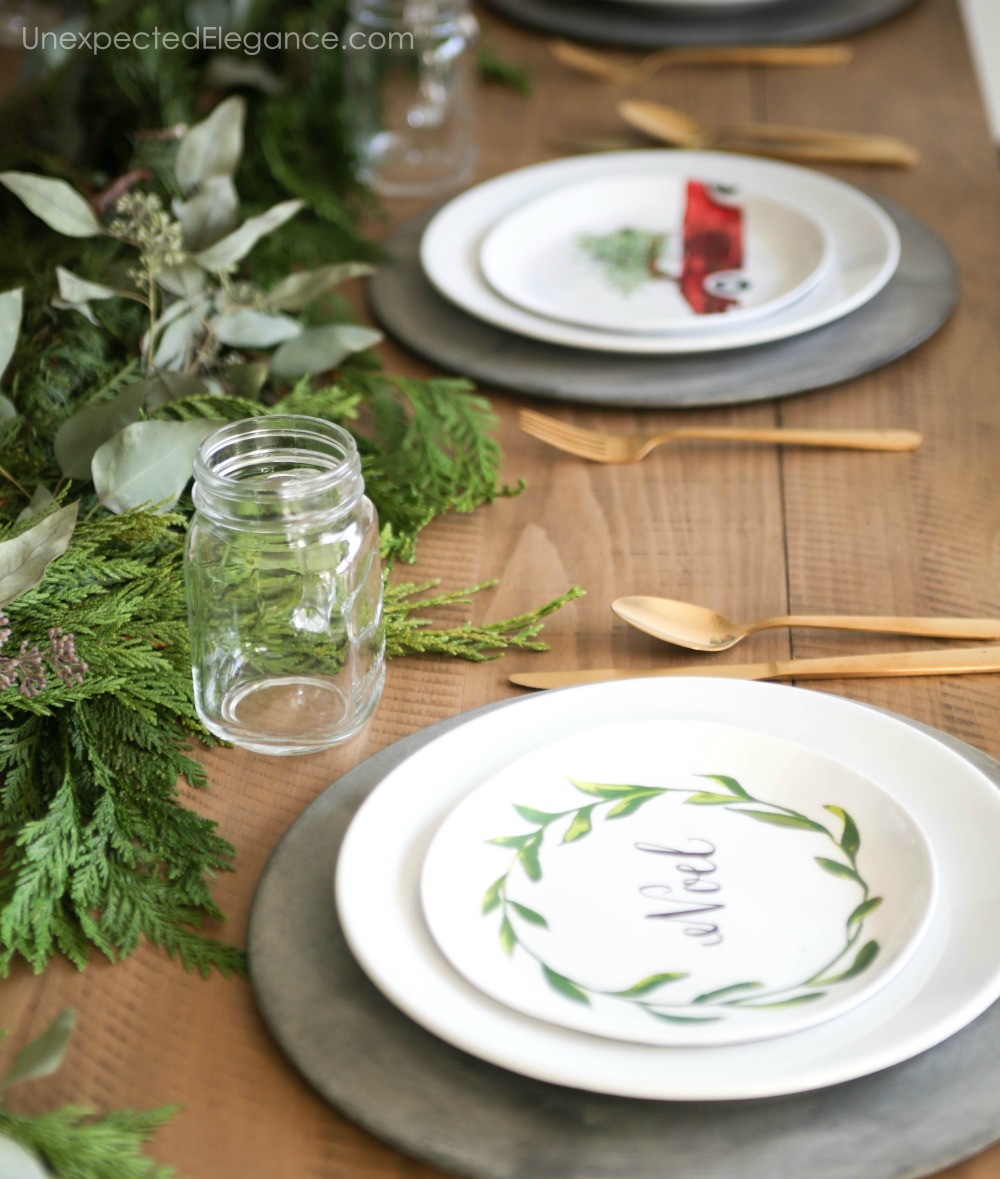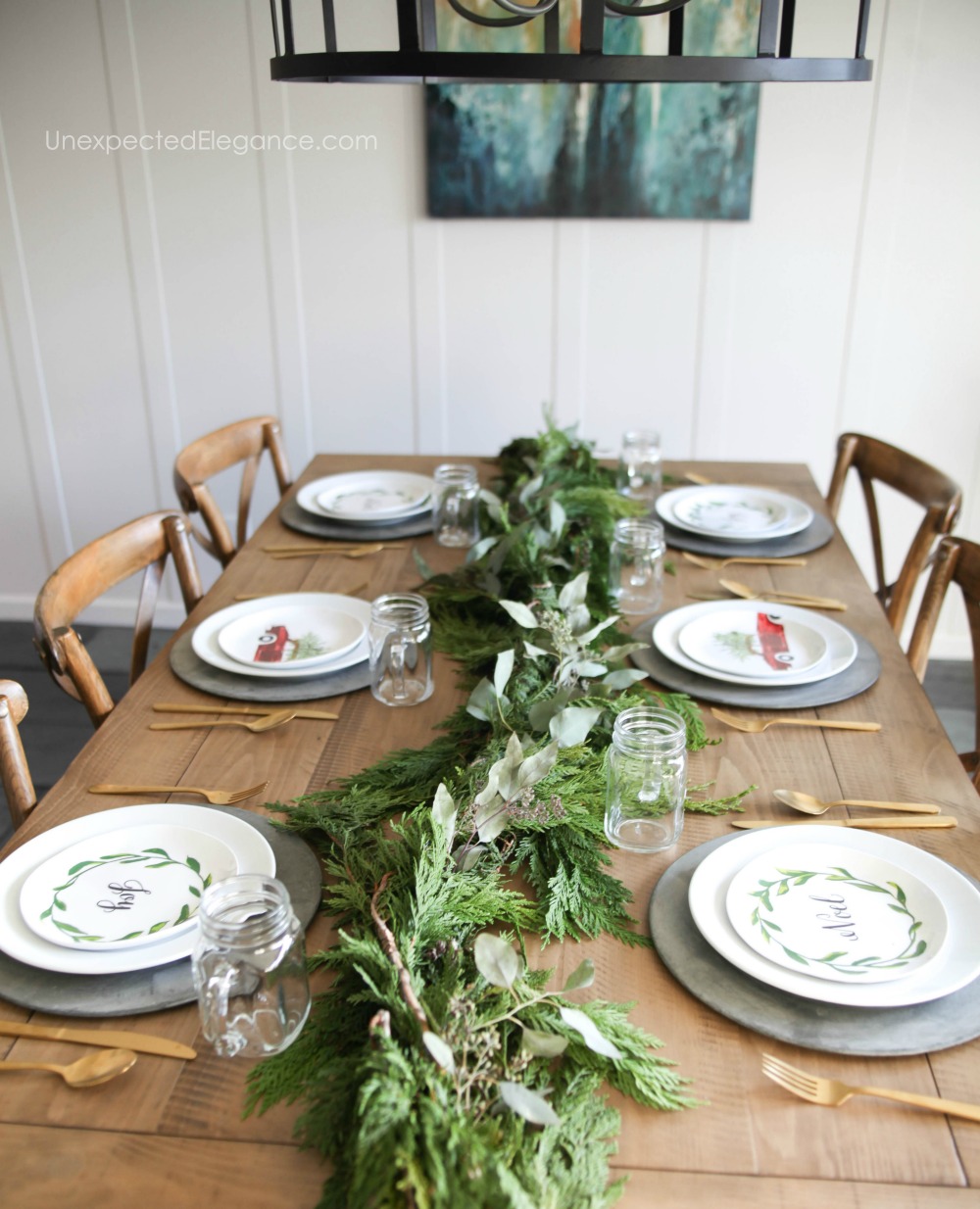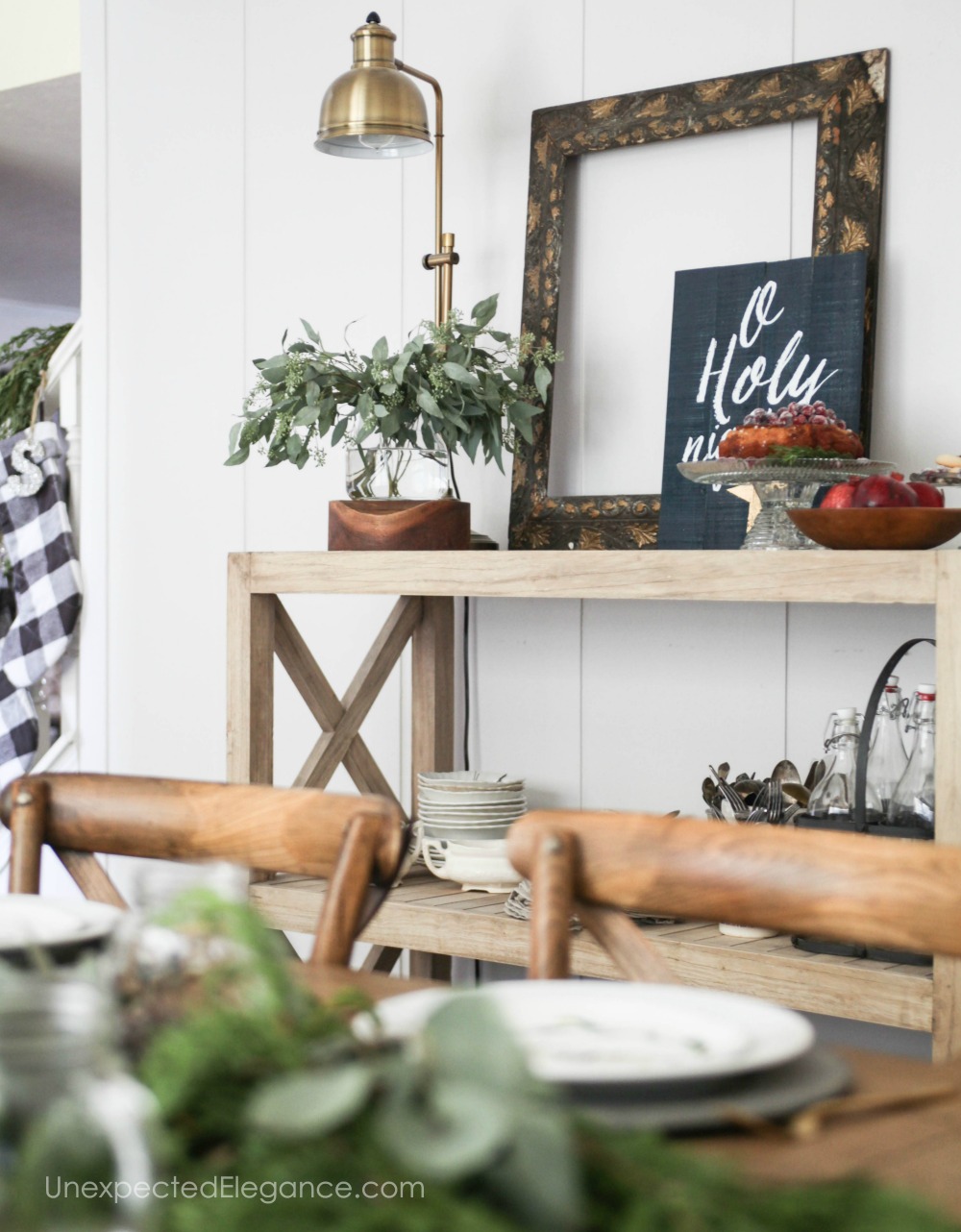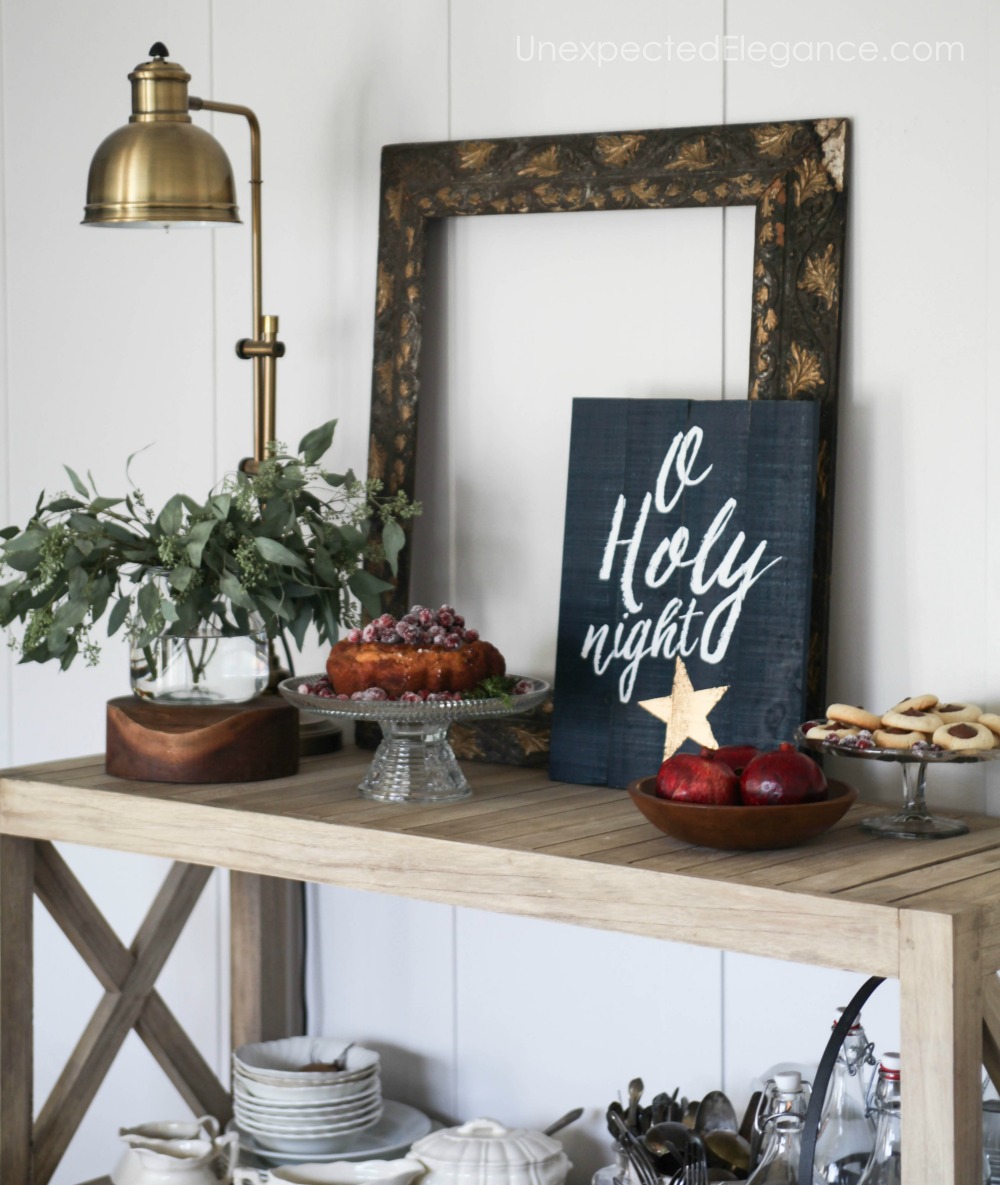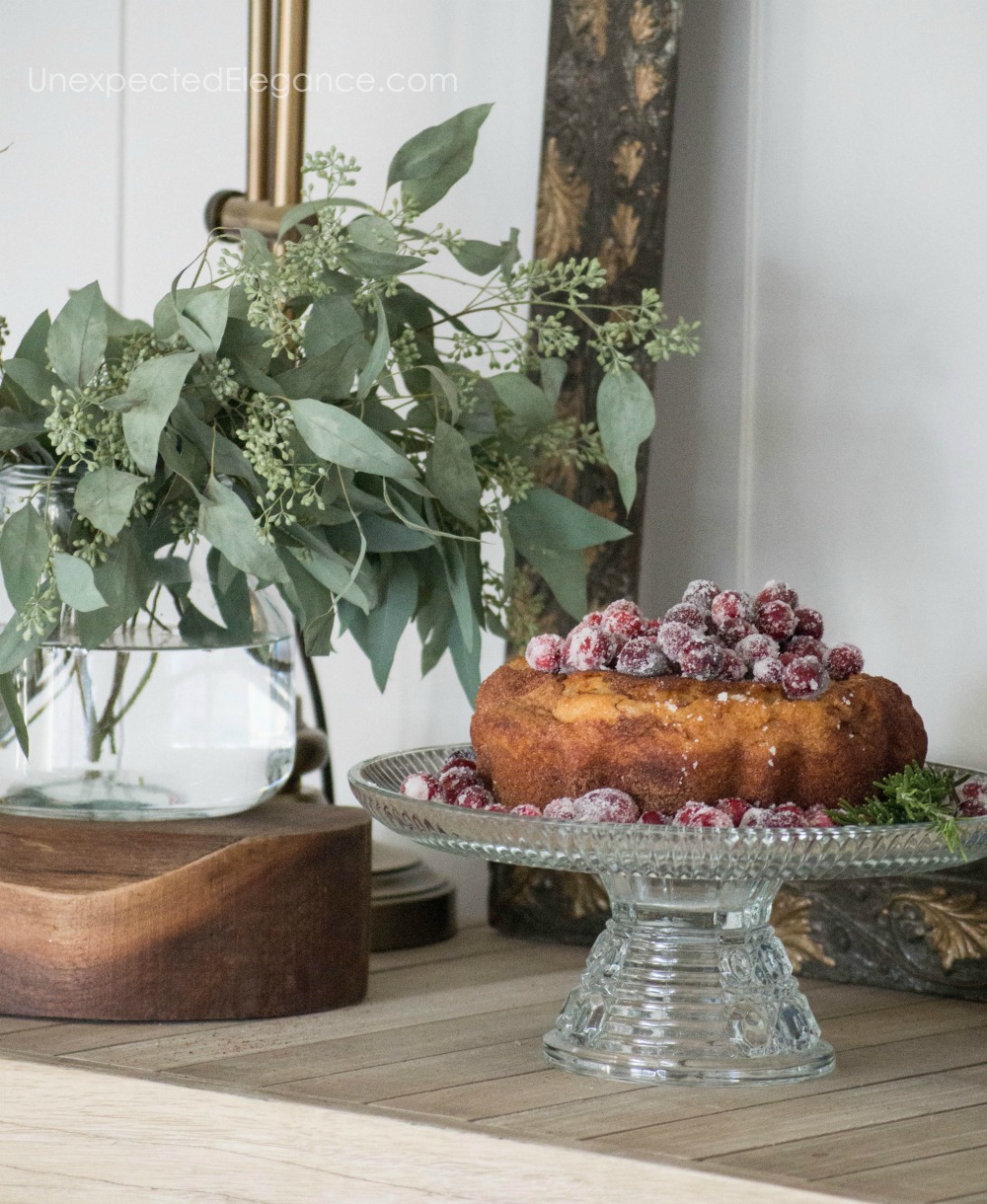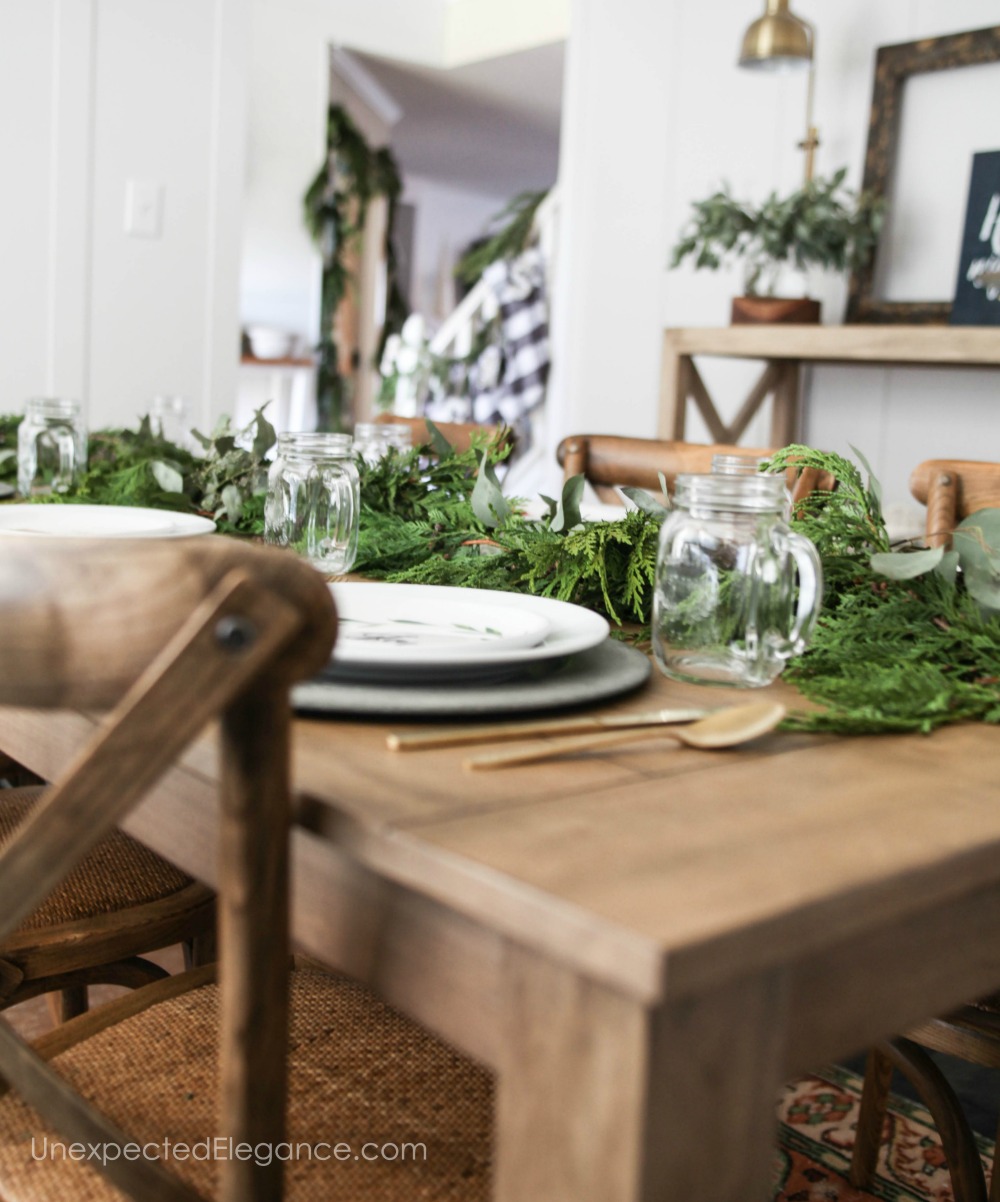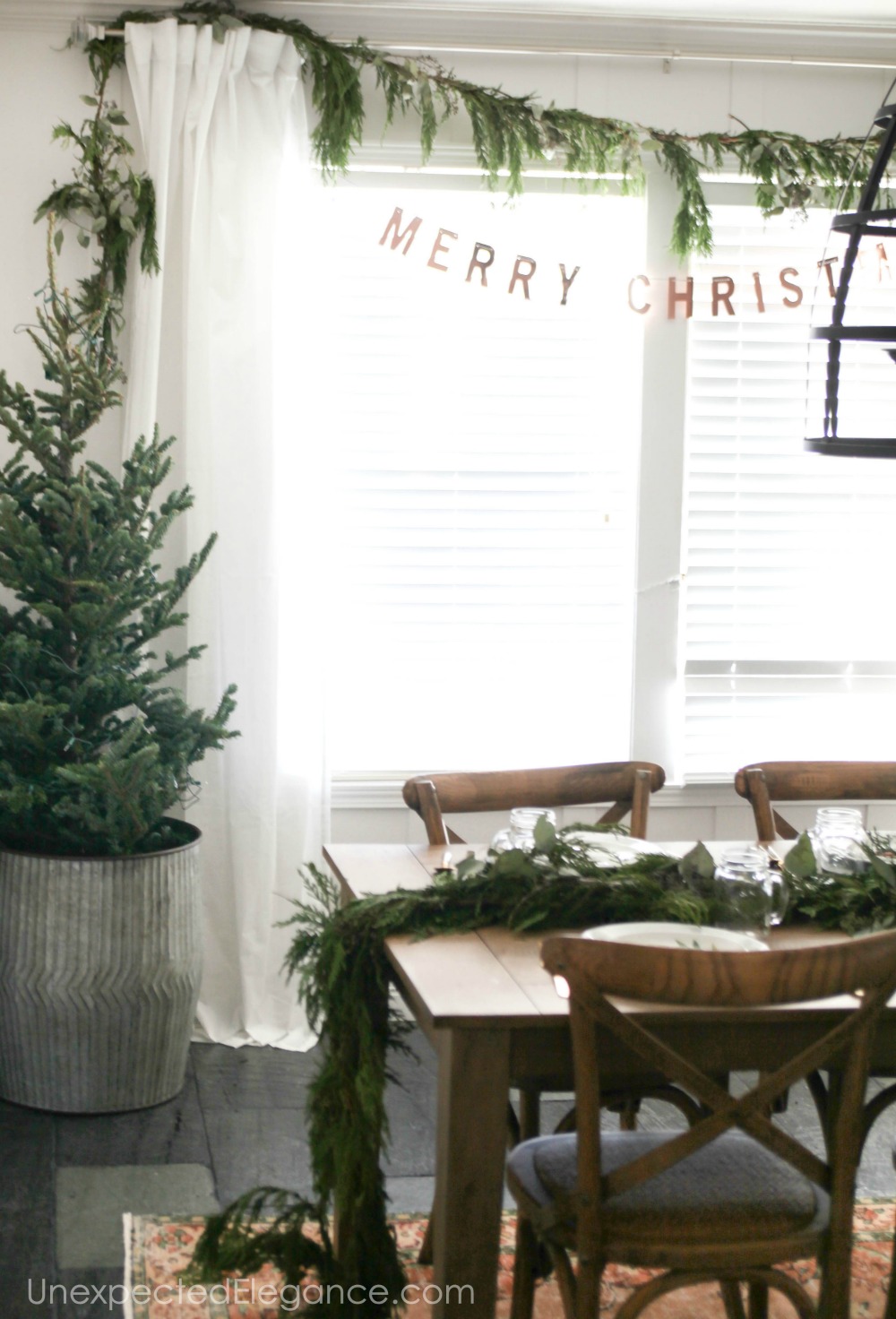 You can find Part 1 of my tour, HERE.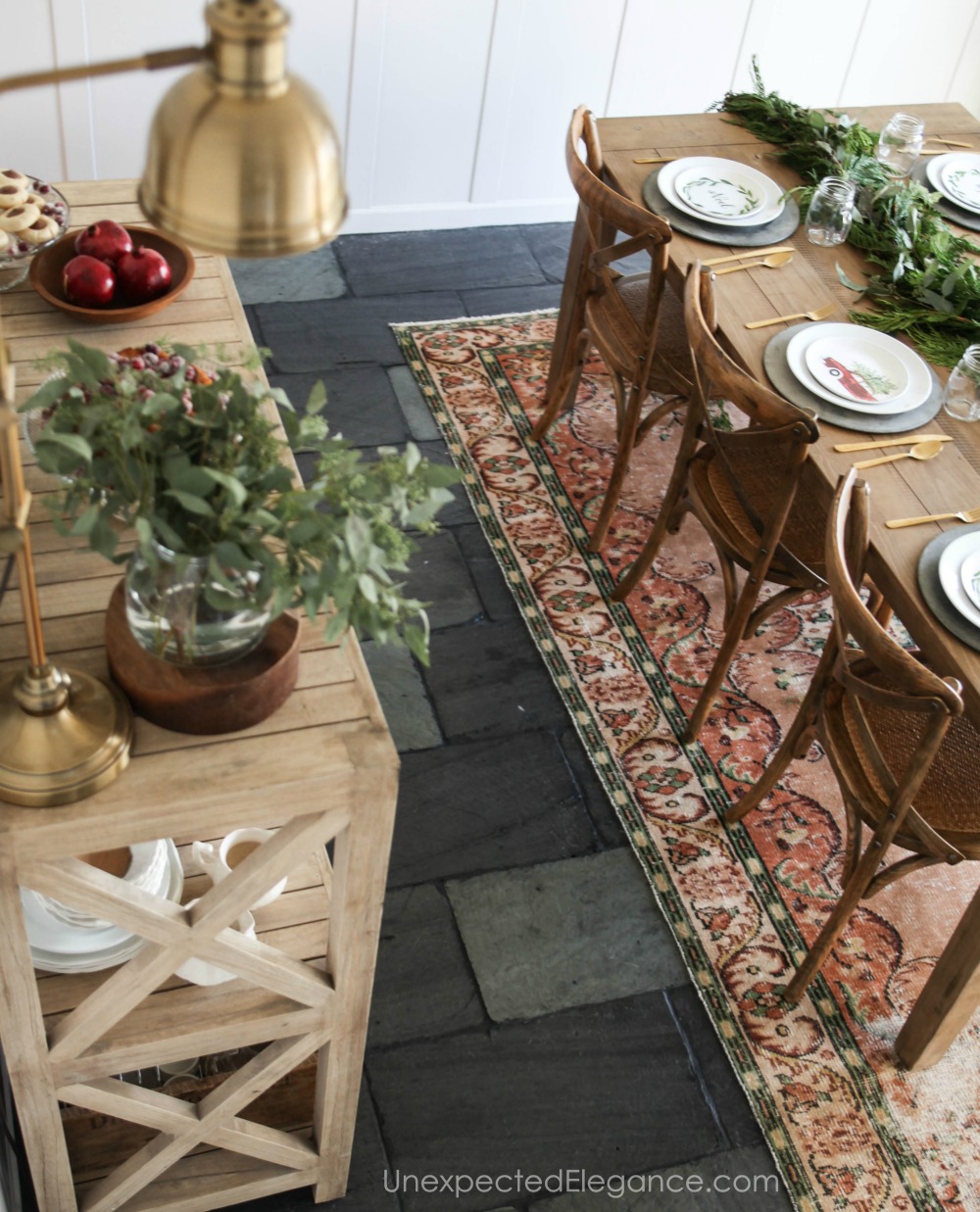 If you'd like to shop this post, click on the item you want to know more about below!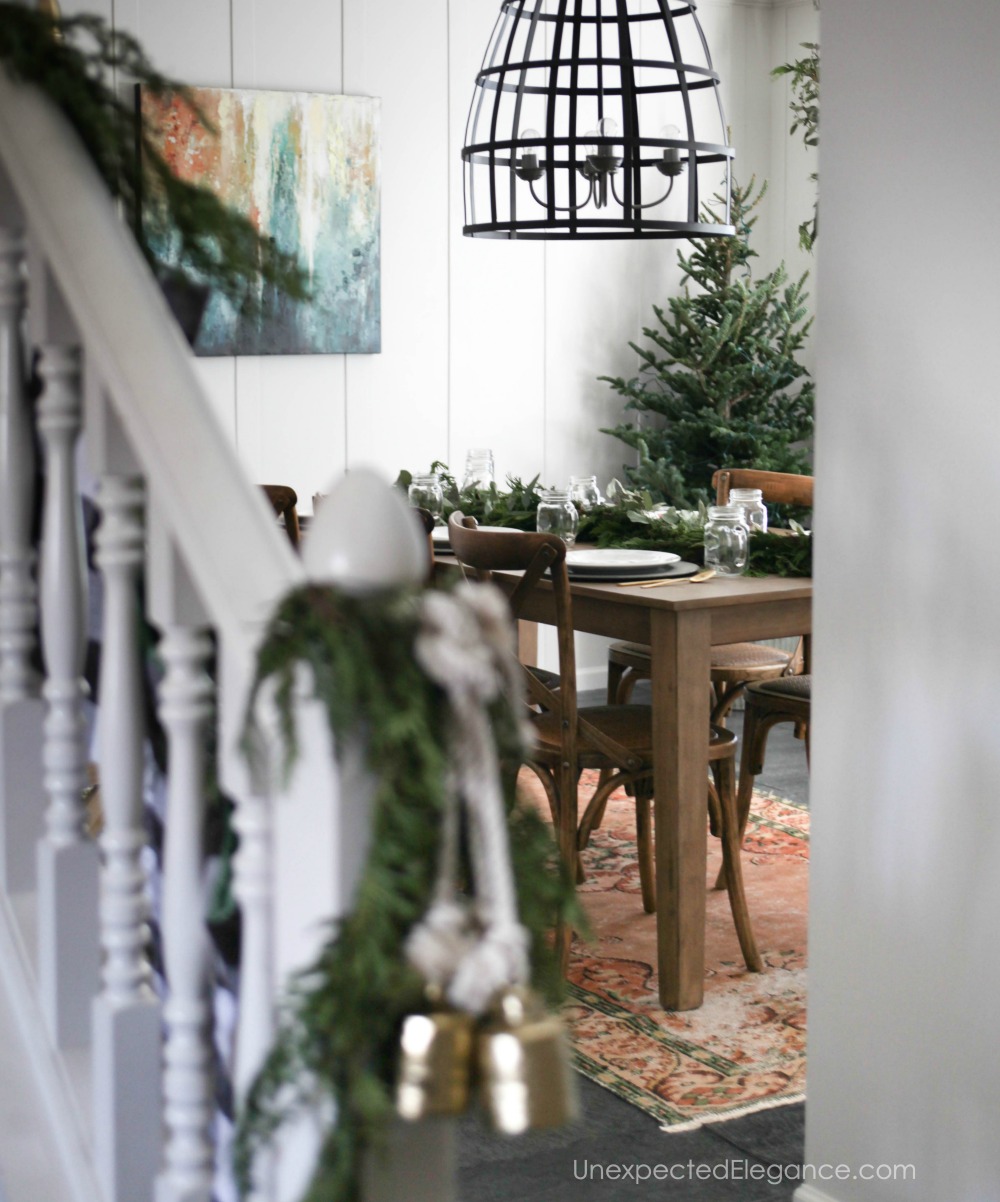 Now's your chance to snoop in a few more home! 🙂
Monday
Tuesday
Wednesday
My Life From Home | This Is Our Bliss | Attention to Darling
Thursday
 Calypso in the Country | All Things Big and Small
Friday
Her Heart & Home | Suburban Bees | The Pink Clutch |Alexandra Bee Blog |Julie Ryan