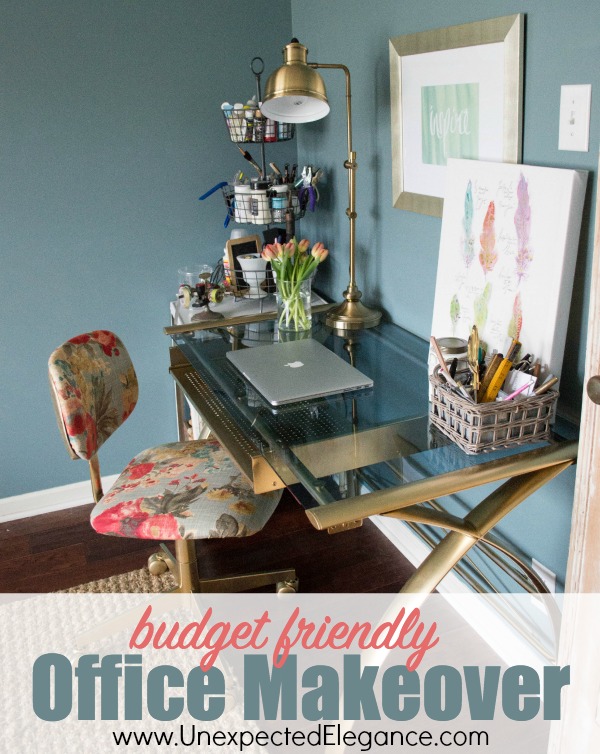 Ok so you've seen bits and pieces of my new-to-me office space but I thought it would be nice to get the whole room in one place.  🙂  This space was done on a very small budget but I don't think you can tell…at least I hope you can't.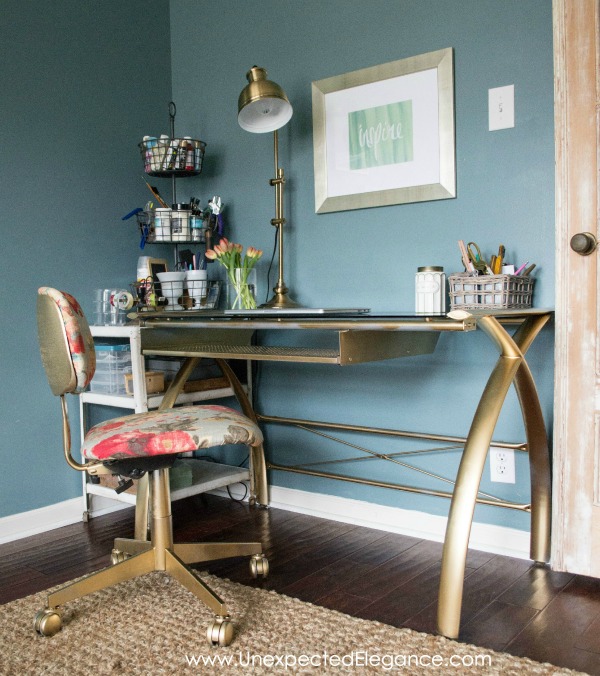 It took me a few weeks to find two desks with similar lines at the thrift store, but considering that I didn't have much to spend, it was worth spending some time looking.
If you missed the desk makeovers, you can check them out HERE.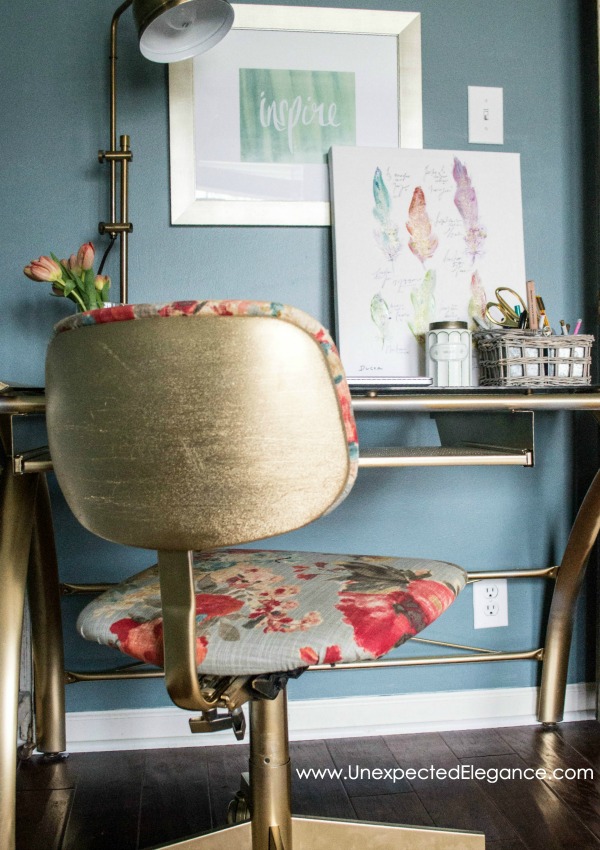 The chairs were another great find.  I had planned on using some random chairs that I already had, but these $5.99 desk chairs changed my mind.
You can find the full chair tutorial, HERE.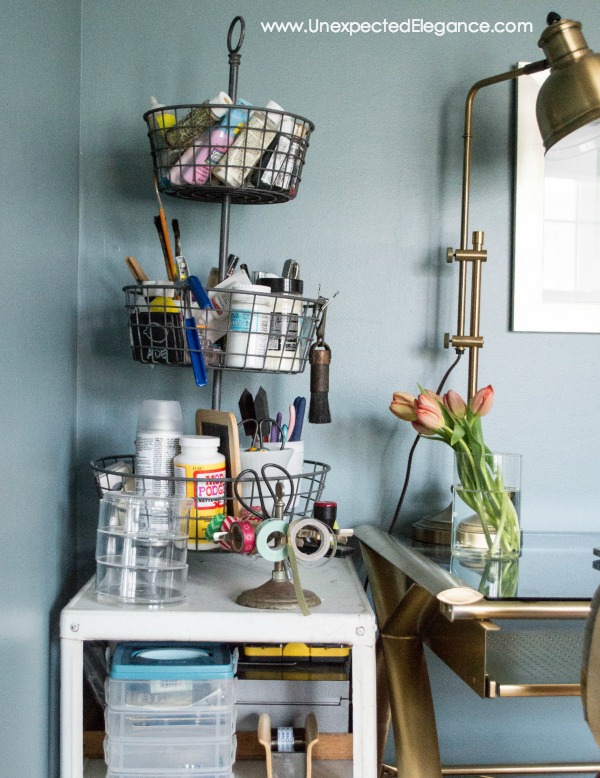 A few things made it from my original office space…like this rolling cart and my mirrored door cabinet.
Here's the second desk that houses our family computer…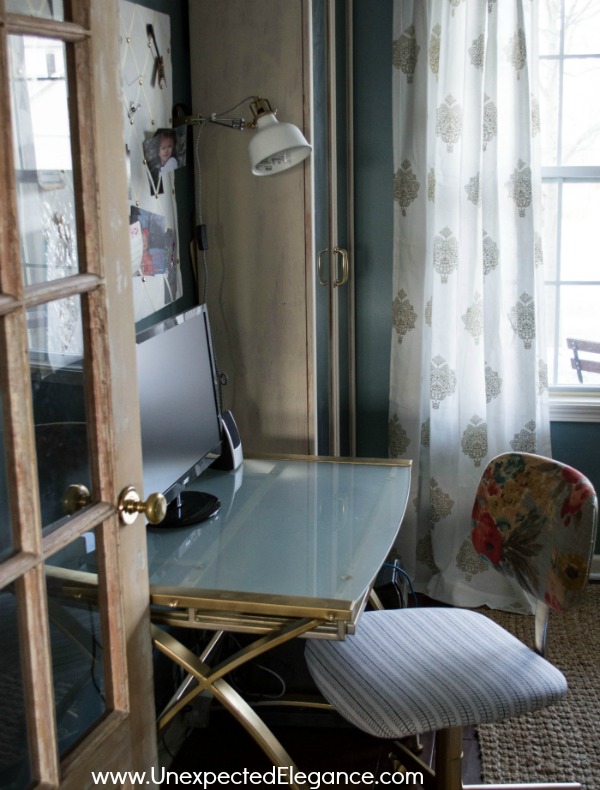 I did a little rearranging in the living room and stole the chair and rug for this space.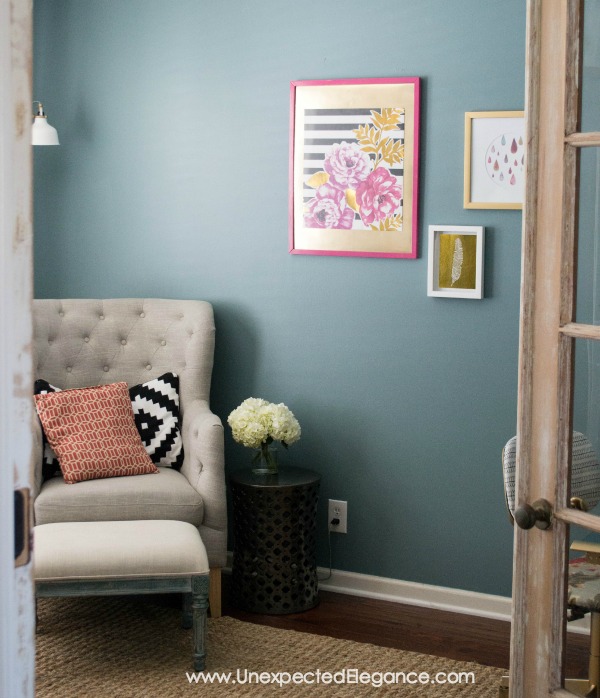 The artwork was less than $20, because I used things I already had or found inexpensive alternatives…like my gift bag artwork.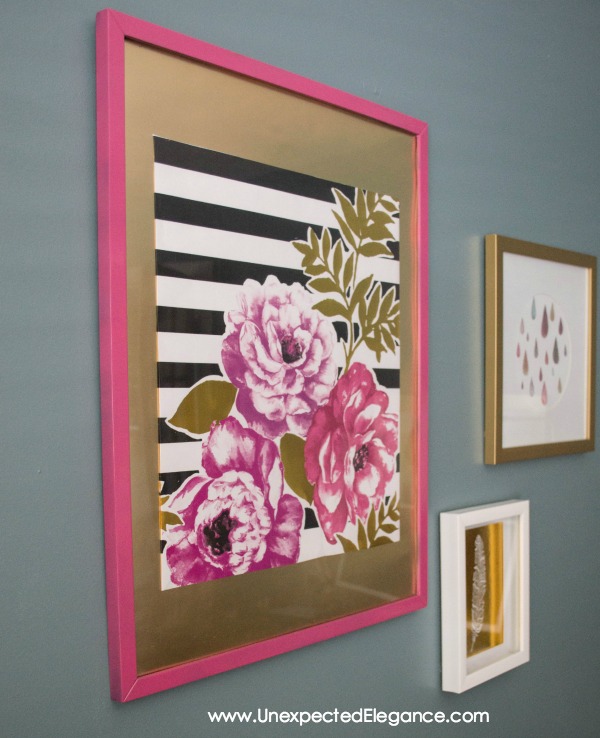 Here are a few before and after pictures.  (The before is extra dramatic because we had already taken all the bookcases out of the room and it was a mess. 😉 )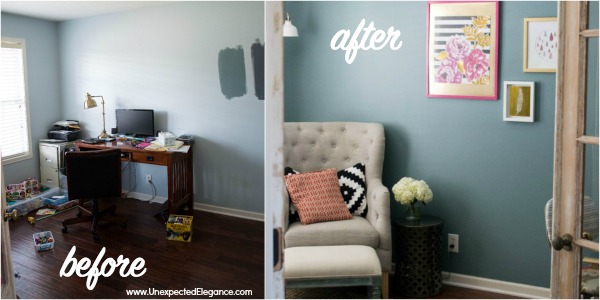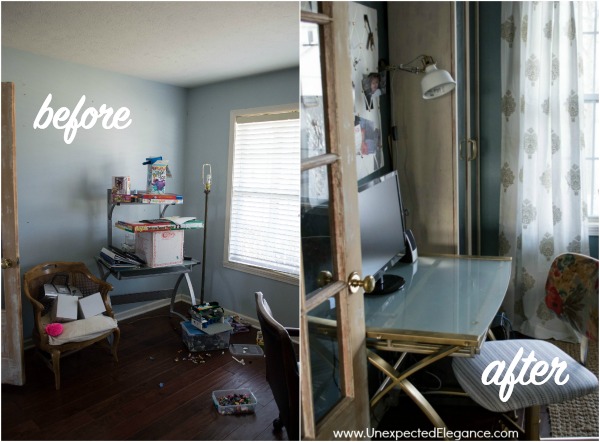 Budget Friendly Office Makeover Expense Breakdown:
2 thrift store desks and spray paint:  $50
2 thrift store chairs plus fabric and spray paint: $35
Curtains: $30
Ikea lighting:  $40
Gallon of Paint (Valspar's Sea Port):  $36
Artwork:  $19
Cabinet, Chair, Garden Table, Rolling Cart:  already owned
Total:  $210
It feels good to check off one project.  Now I can focus on my shower remodel!