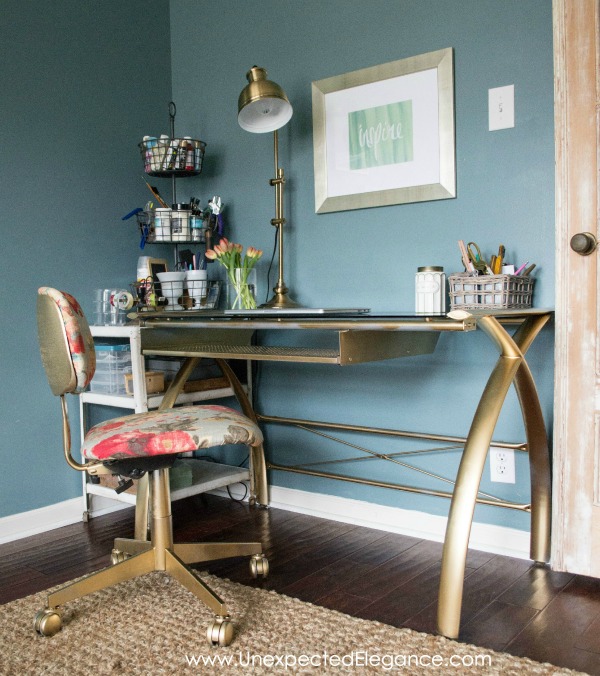 Do you remember a few years back when I  showed you my office space?  I loved that space and the best part was that it was upstairs and I could close the door on my mess.  (Unfortunately, it was ALWAYS a mess!)  But times are changing and so is our family.  I don't have a booth space and I'm not doing weekend shows any more, so I "technically" don't need a large area for my stuff.  My husband is now working from home and needed a space away from the chaos so he has now taken over my office upstairs. 
We have had a mess for a few weeks while we transition everything.  I had a LOT of stuff to go through and whittle down.  We had to move two walls of bookcases with books upstairs and basically rearrange EVERYTHING, but things are starting to fall into place now.  His office is pretty much finished and now I'm working on mine.
I'll be sharing this space with the family computer so I had to fit two desks in here!  I was so lucky to find TWO desks with similar lines at two different Goodwill stores.  They were both about $20 and just needed a little makeover.
This is basically what both of them looked like when I brought them home…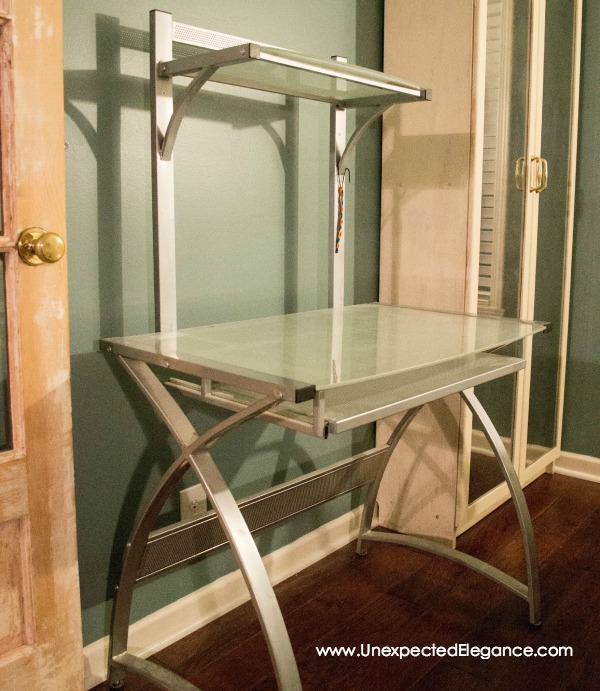 I liked the "X" design of the legs and their simplicity but they looked really cheap…and they were!
A quick coat of gold spray paint and now I love them.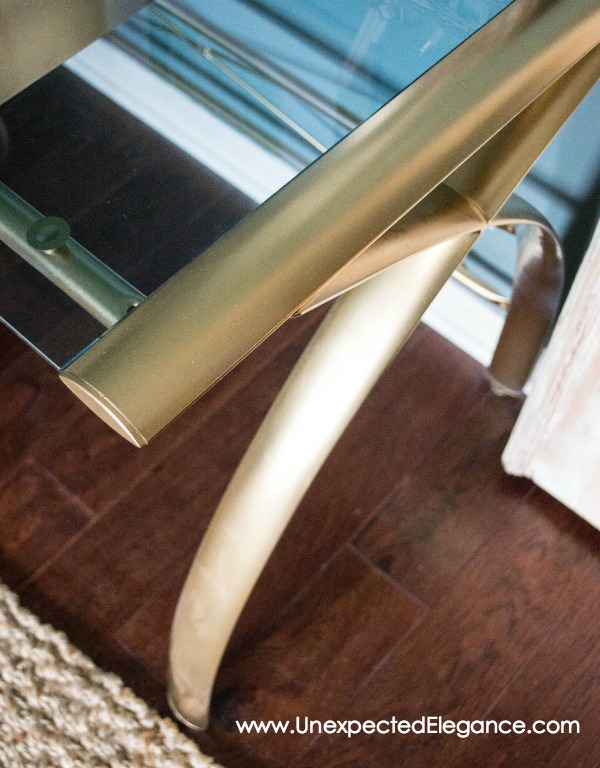 The room is starting to come together, but I'm having a hard time fitting everything I need in this shared space.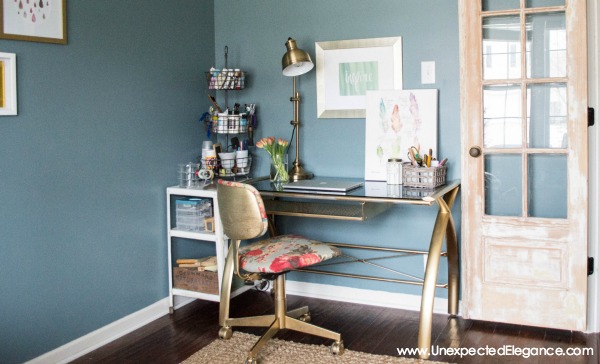 The walls got a new paint color and I moved my cart with supplies next to my desk for some storage.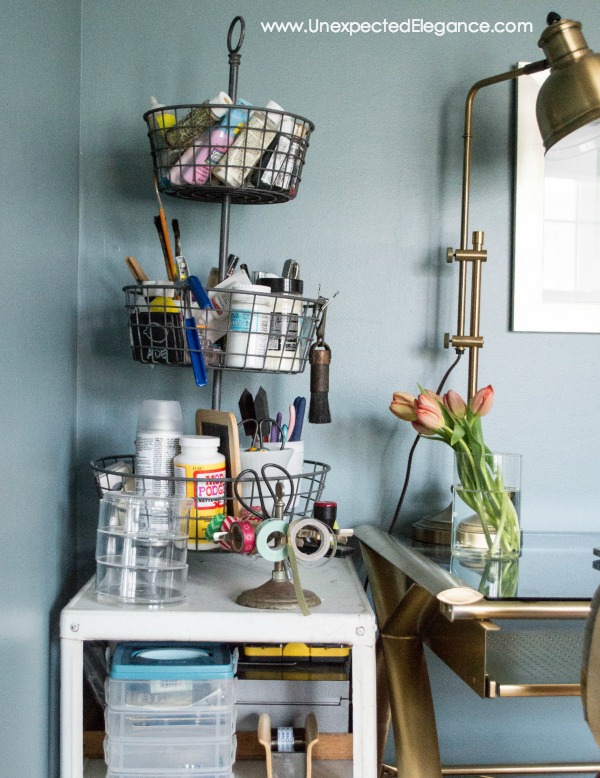 I still have to add crown molding and finish up the rest of the room, but for now I can work in the space!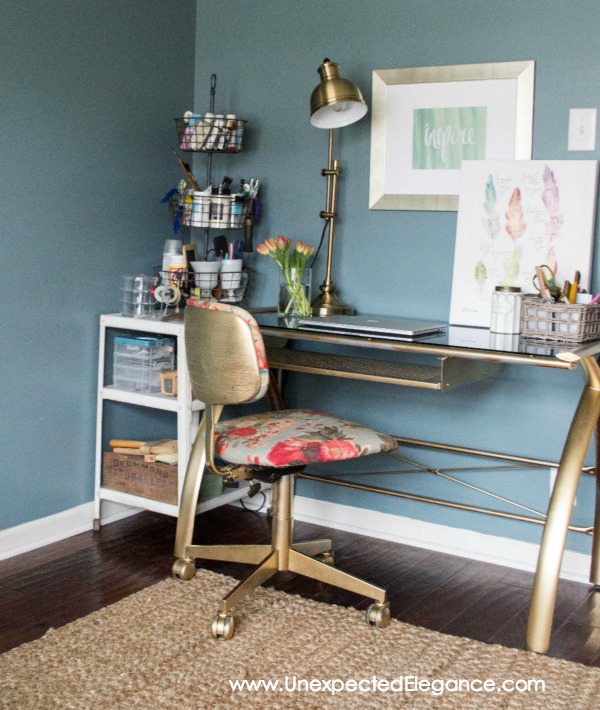 I loved this picture I found at HomeGoods.  It's a great reminder of why I'm doing this!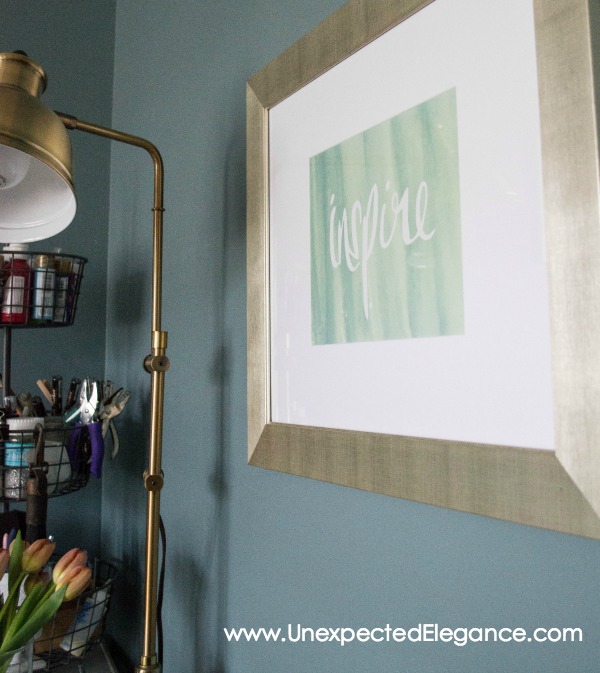 You might have noticed my chair?  More on that soon! 😉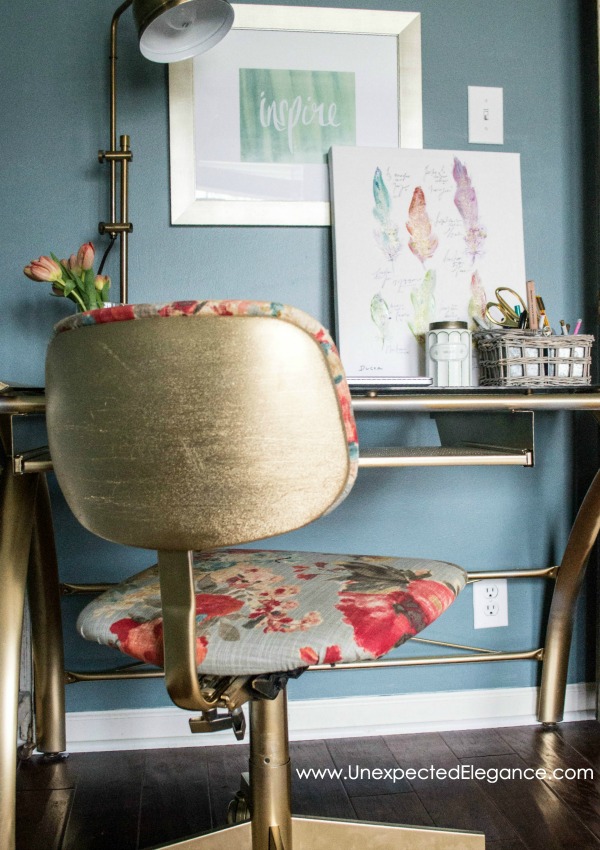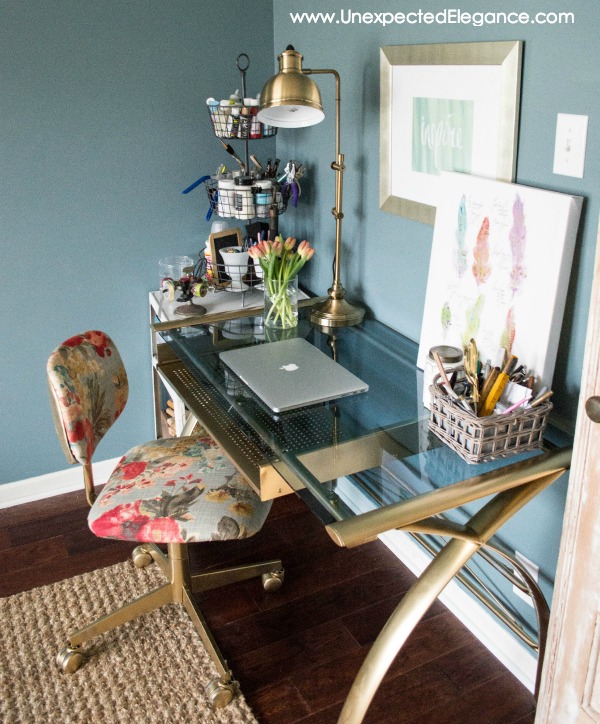 I hope you all have a blessed rest of your week!
Angela