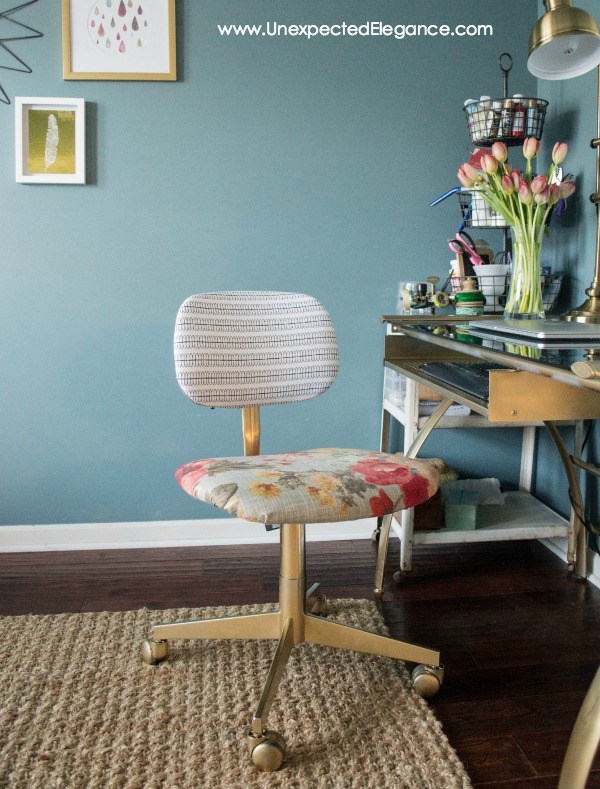 Last week I showed you my "new" desks for our office swap and left you with a teaser about the chair…so I'm ready to share and I'm not sure how some of you will feel about it. 😉
Here's what the before looked like…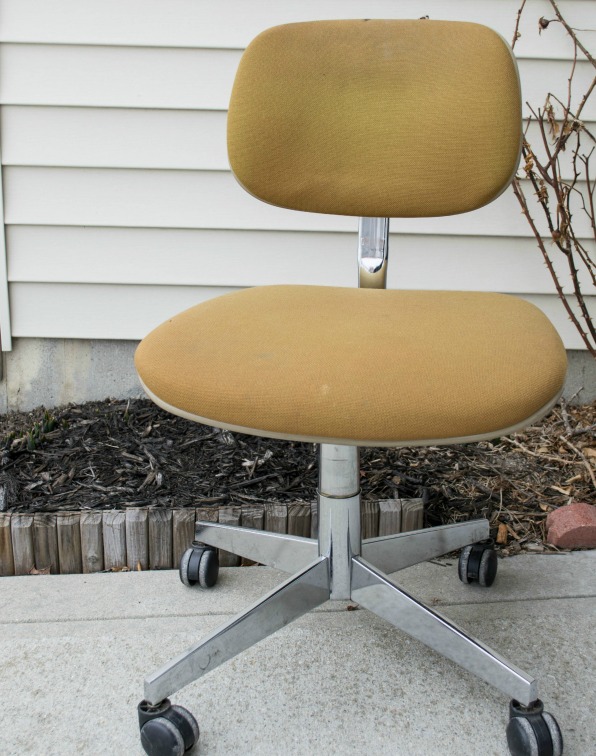 We have two desks in this space so I wanted similar chairs.  I found two of these at Goodwill for $5.99 each and I couldn't pass them up.
I took the seat and back off of each one and spray painted the base a gold.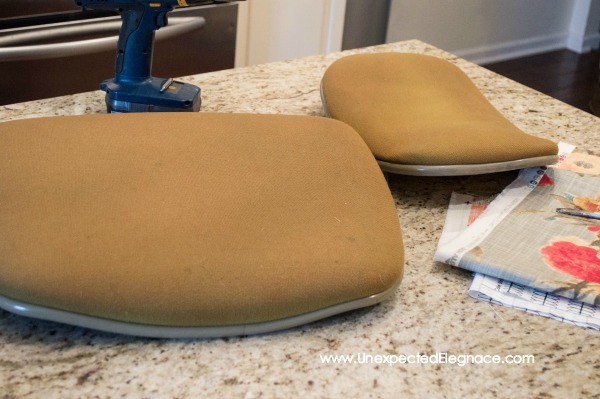 They had a plastic band around them, so I just popped that off.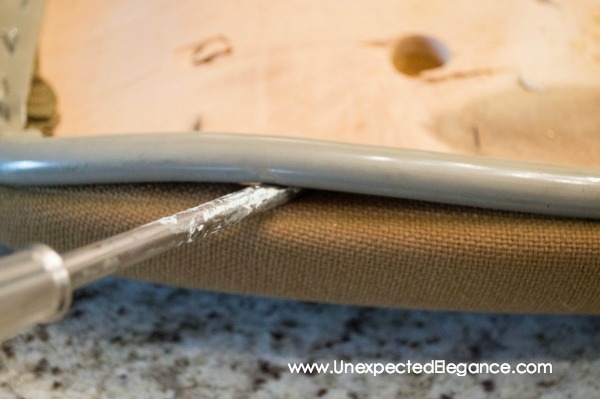 I found out that if you give yourself more fabric than you need it makes the corners a little easier.  I pulled them tight and stapled them, then I cut off the excess.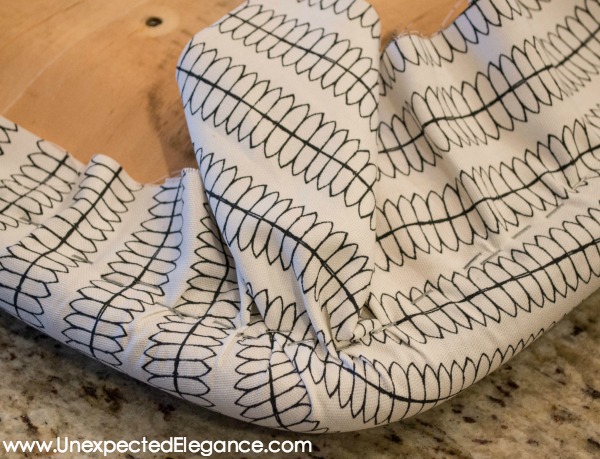 See what I mean….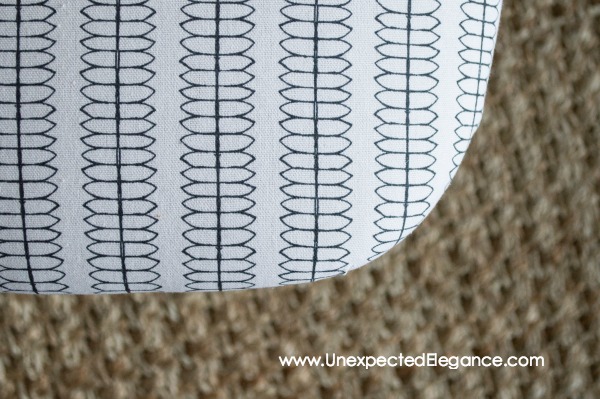 They don't have a pleat, like most of my "recovered seat" projects. 🙂
I stapled the underside covering back on, just to tidy it up and then screwed everything back together.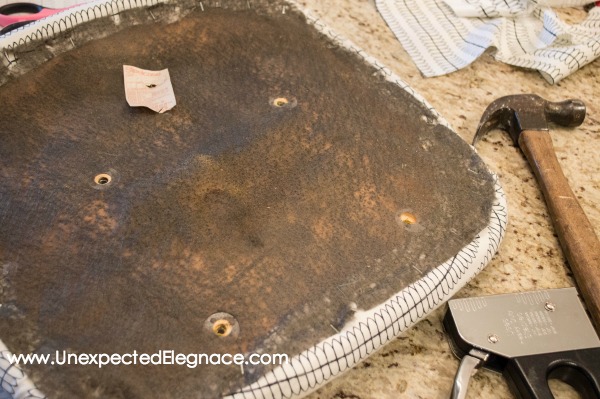 So here's the part that I know some of you will have a problem with and I might agree…I decided to do two fabrics on each chair.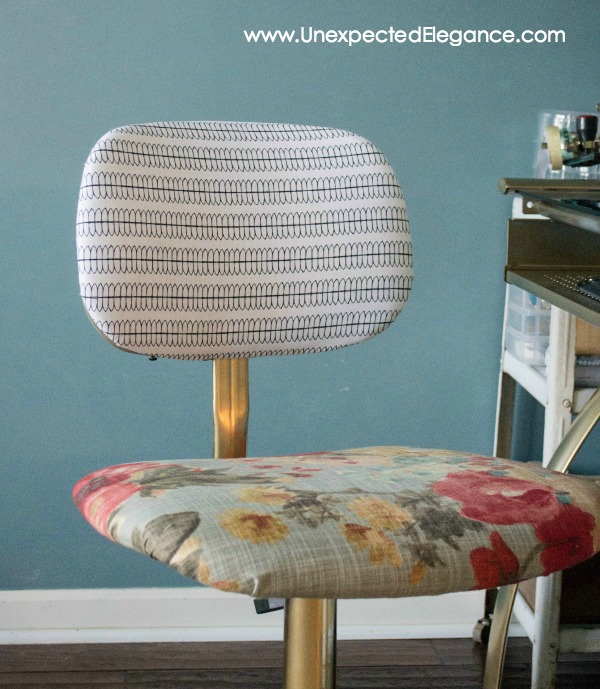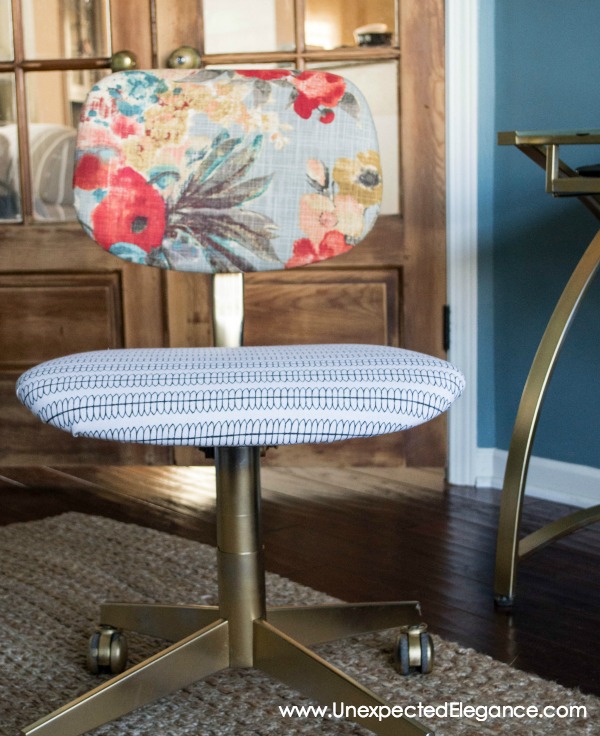 I fell in love with the floral (HGTV Home at Joann Fabrics) but I wanted to add a second fabric that was a little less girly.  (Since Scott is sharing this space with me.)  The geometric fabric is Nate Berkus from Joann Fabric.
So for now I will keep the chairs like this.  If I decide next week that I want them to have the same fabric, I can always switch them back.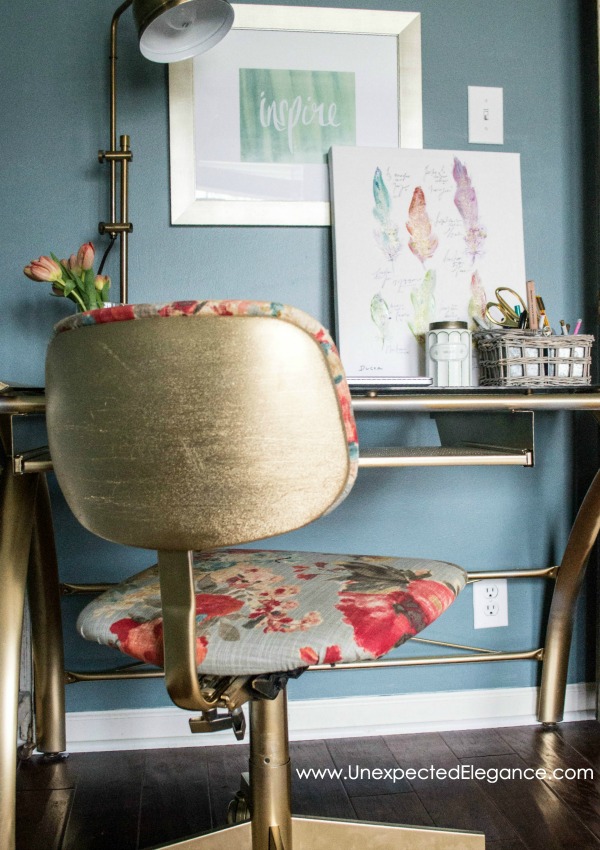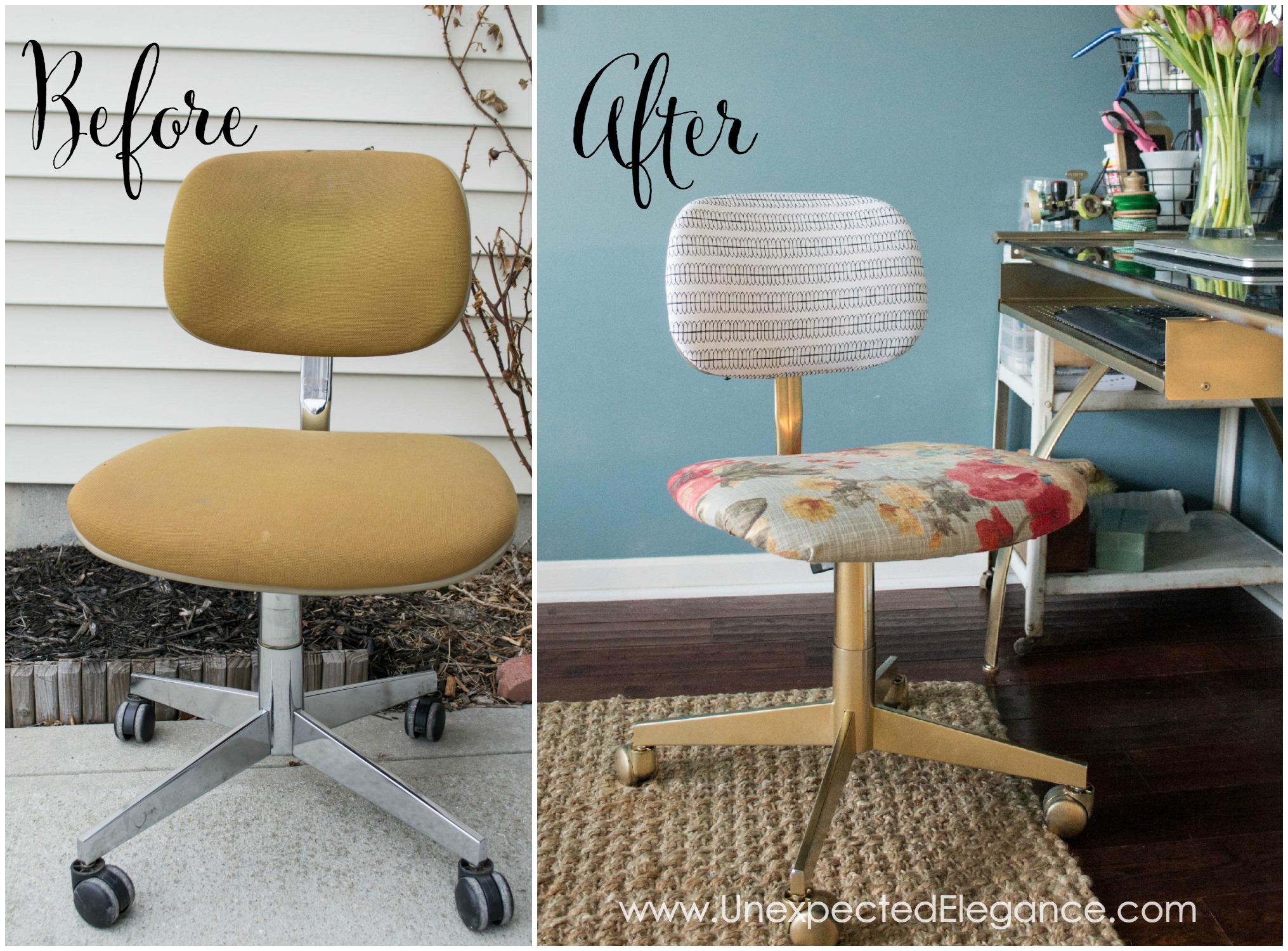 This space is almost done and we are continuing the work in our master bathroom shower.  To see some of the progress, check out my Instagram account.