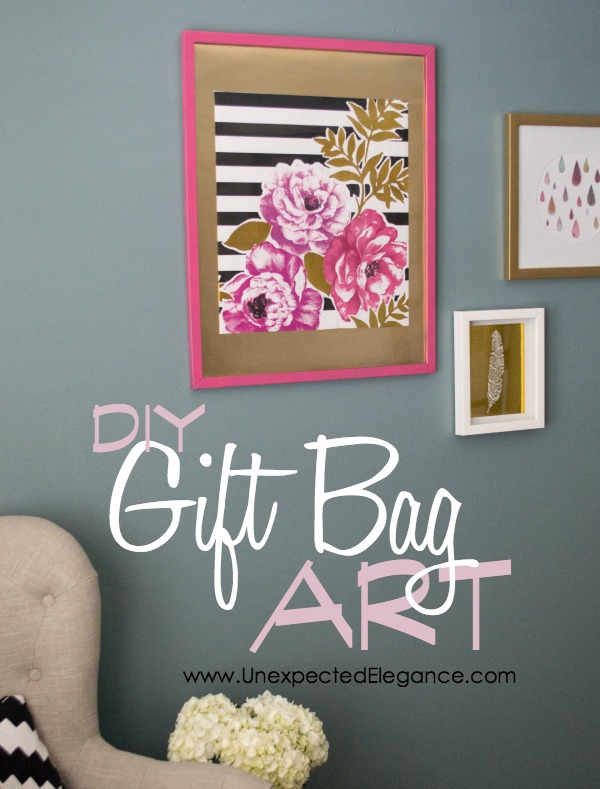 Artwork can be so expensive, especially larger pieces…but there is always a way to get around it.  You can make your own from a large piece of scrap wood, architectural salvage or GIFT BAGS!  Yes, a gift bag can make the perfect piece of wall art. 😉
Have you been down the gift packaging aisle lately?  There are so many beautiful bags.   There's even a good selection of one's with gold foil (which is so popular right now).
I found this bag at Target for less than $5.  It's dimensions after I trimmed it was 16″ x 17.5″.  You can't have an 8×10 printed for that good of a price!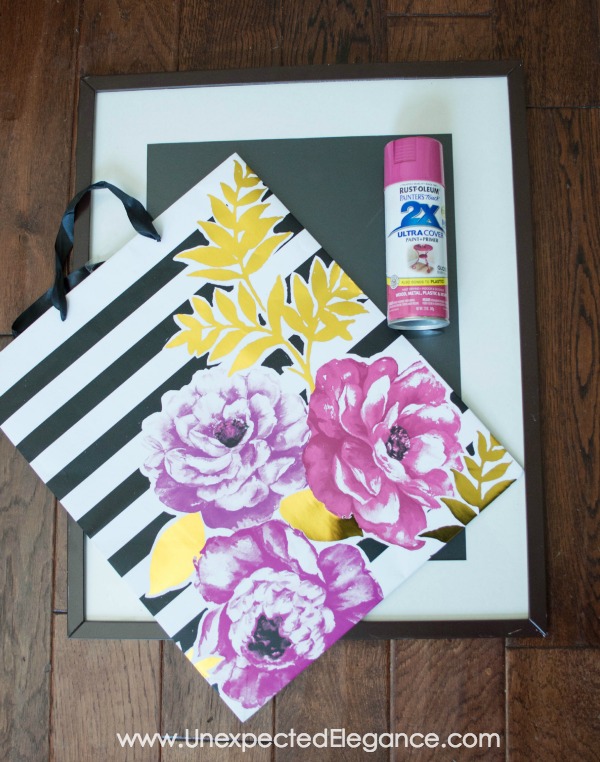 I used an old frame that I already had and spray painted it a pink from the flowers.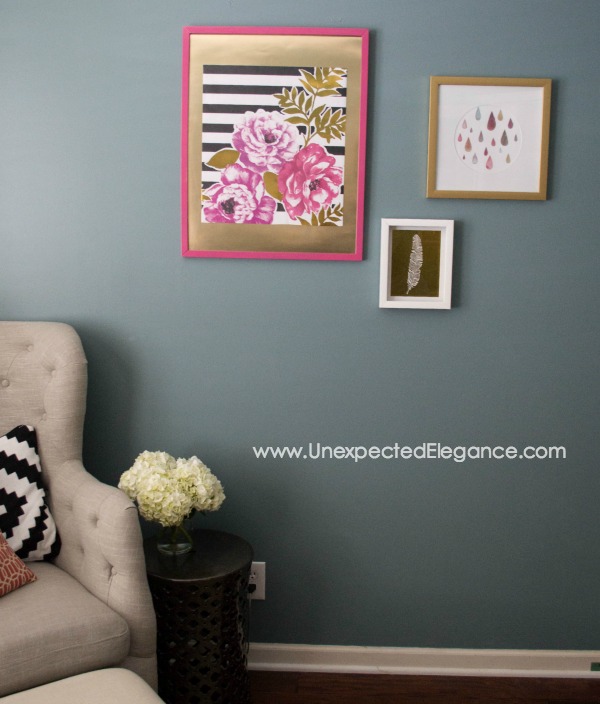 The mat from the picture frame was  little too small, so I used a sheet of metallic poster board.  I just cut the poster board to fit the frame, then taped the bag on top.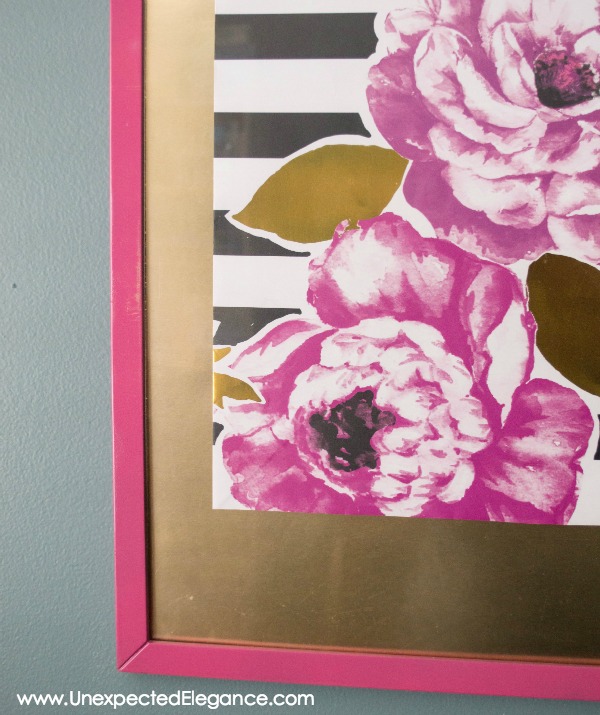 I love the graphic element it adds to the wall!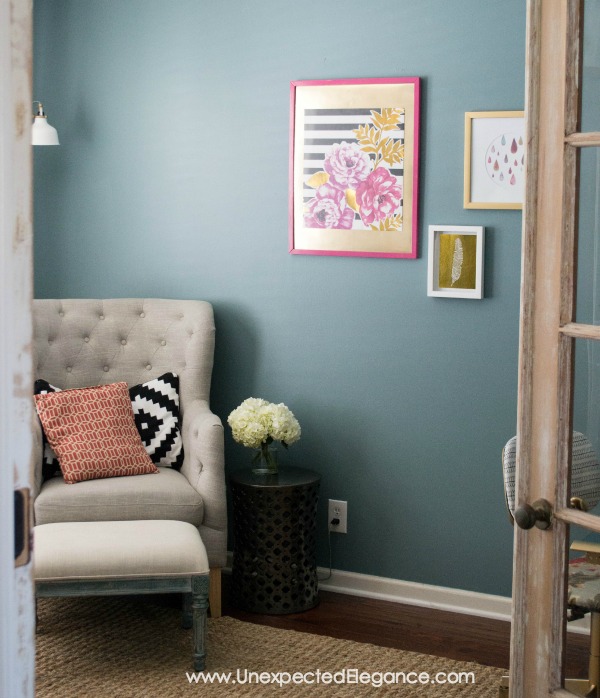 AND the best part is that I had everything on hand but the bag.   For around $5, I was able to get a large piece of artwork for my "new" office.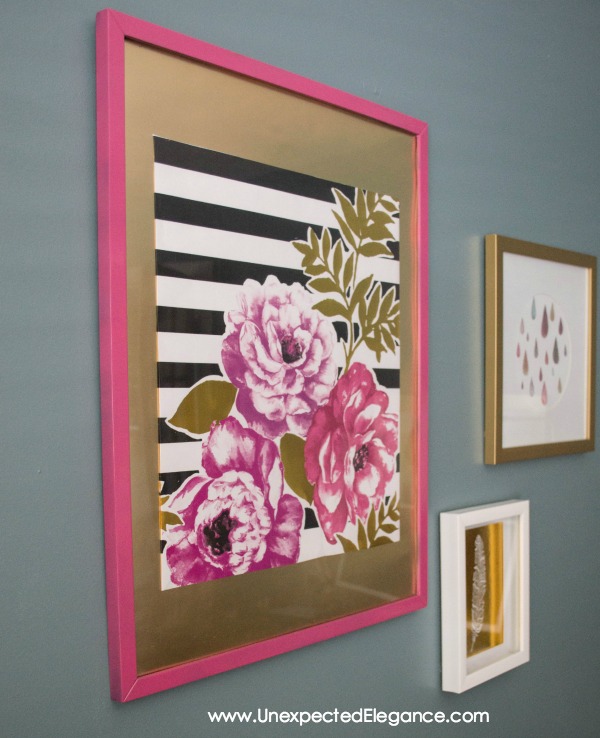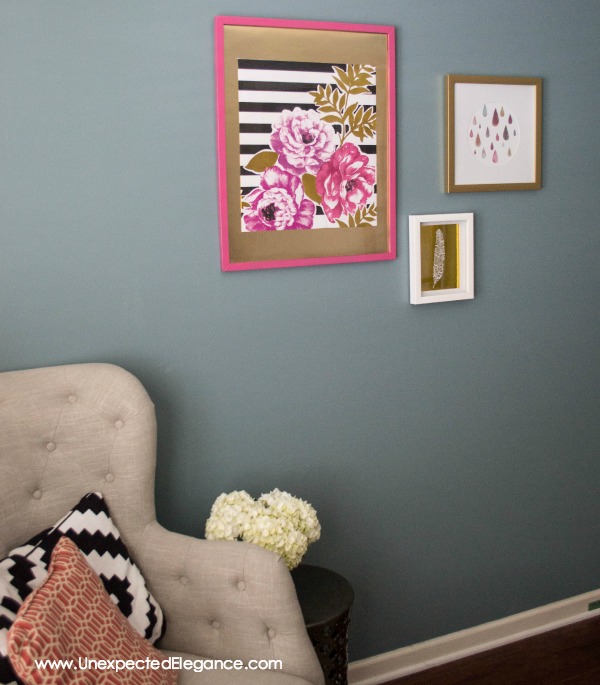 The next time you are at the store, take a stroll down the gift bag aisle….you might be surprised! 🙂