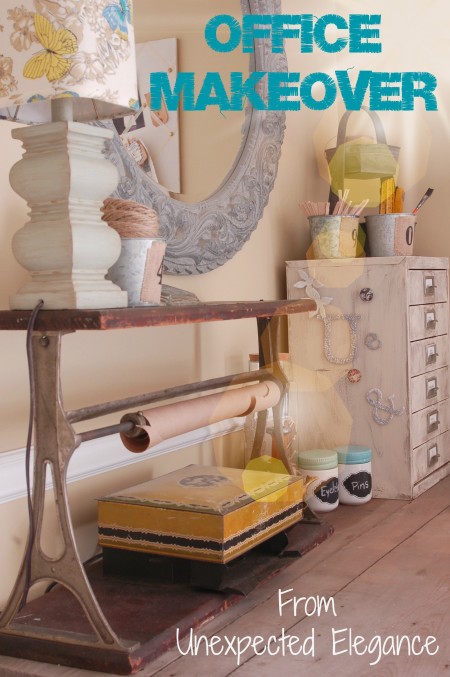 Today I thought I would go into a little more detail about my office makeover, and share my mirrored cabinet project. I got this cabinet for $10 off of Craigslist.  I'm pretty sure it was from Ikea?  It's made of particle board, but had really nice glass doors.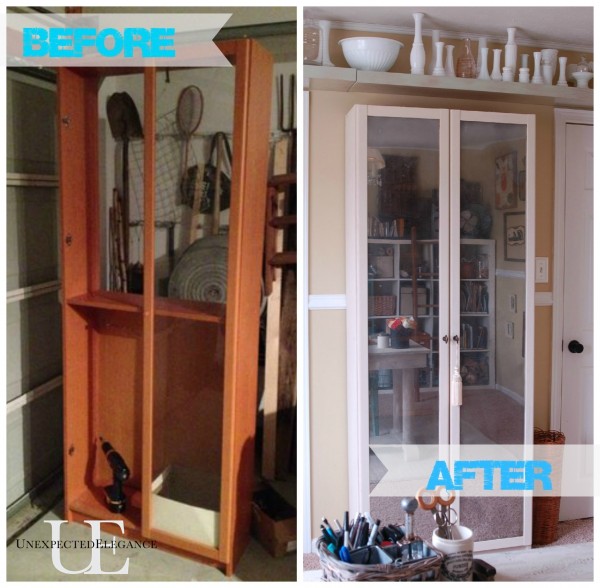 I wanted it store things, but didn't want to worry about what it looked like inside.  The solution was to turn the doors into mirrors.  I bought two cans of Krylon's Looking Glass spray paint.  It wasn't easy to find, but I ended up getting it at Hobby Lobby.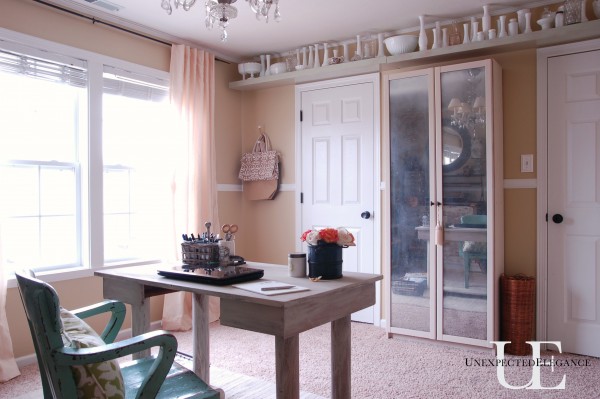 I wanted the mirror to have an antique appearance, so I used a squirt bottle with 1 part water to 1 part vinegar.  I just lightly sprayed the glass with the water/vinegar mixture, then lightly sprayed the mirrored spray paint.  I did really light coats, repeating the steps.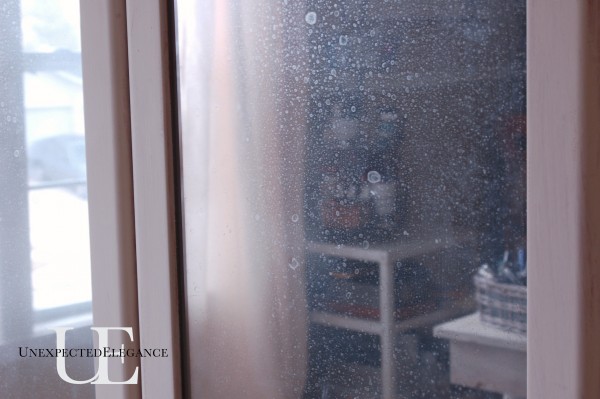 I love the look!  It's really hard to see in the pictures, but there is a lot of variation in the mirror.  It's amazing how much it looks like an old mirror.  After I sprayed the mirror, I gave the outside of the cabinet a quick coat of Annie Sloan Chalk Paint.  It adheres well to laminate and worked great.  A few new door knobs from Hobby Lobby and for around $35 (total) I have a really cool storage piece!
If you missed the post about my room makeover, you can find it here.
***************
The rest of my week, will be preparing for Easter and traveling.  I am finally going to get to meet my newest nephew on Friday!  Come back on Friday, because I have someone you will want to meet!  😉
Have a happy and BLESSED Easter!!
~Angela