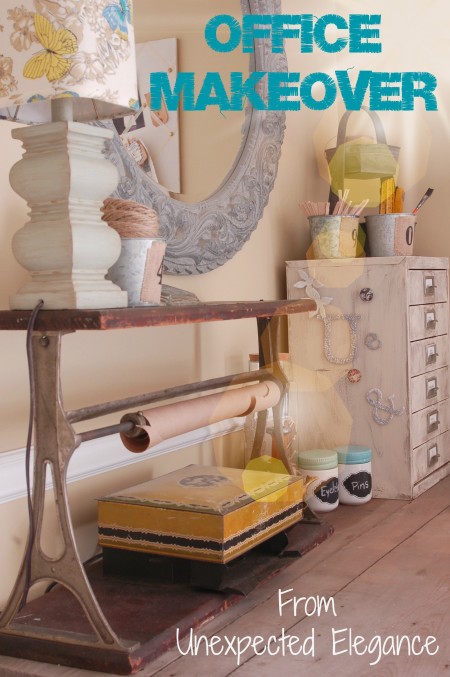 Well, it's hard to believe that it's finally "finished!"  I have sorted and organized and labeled every last inch of this room.  (And done a little decorating, of course.)  Furniture has been moved numerous times, replaced and reworked, leaving me with what I think is a high functioning space…IF I can keep it this way!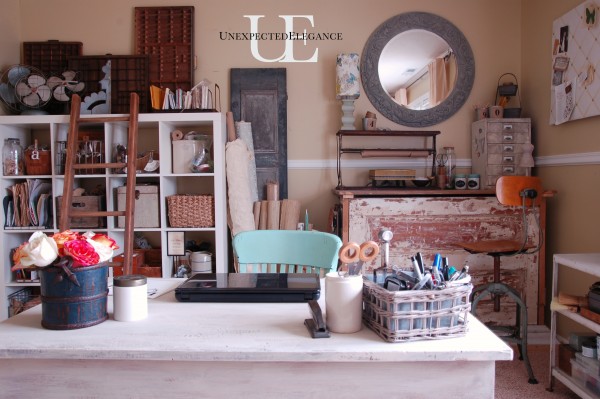 The large cubbie cabinet, I got from Ikea.  For the amount of storage I need, Ikea had the best options for the price.  I have SO much on those shelves, but it's all visible and accessible.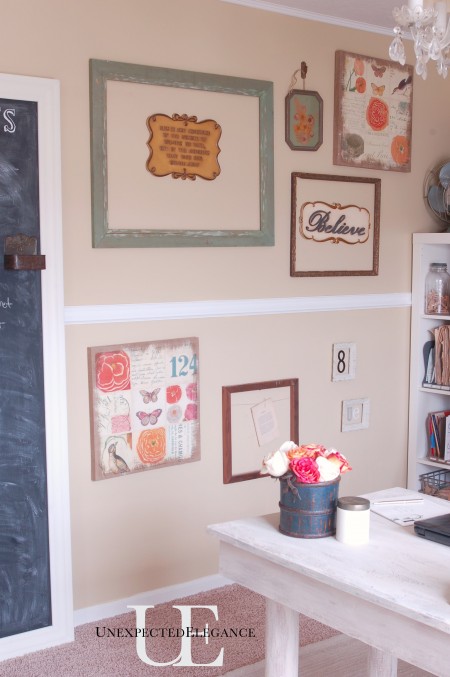 I spent very little money outside of the Ikea cabinet.  I used things I already had to decorate the walls and containers I had to organize.
This room did involve two small projects:  extra large chalkboard and mirrored cabinet.  I will be doing semi-tutorials on those soon.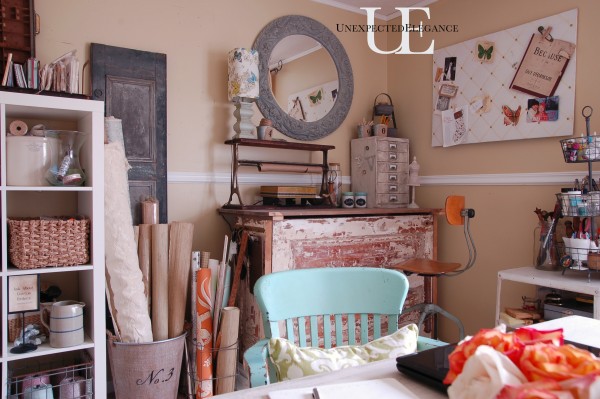 This room needed to function as my office, but also as my studio.  The craft table was made by my dad and I a few years ago.  It's an old door that we cut and added hinges to, so I could use it for shows.  It folds together and is easily movable.  Considering that I only do a few of those a year, I thought this would be a better way to store it. 🙂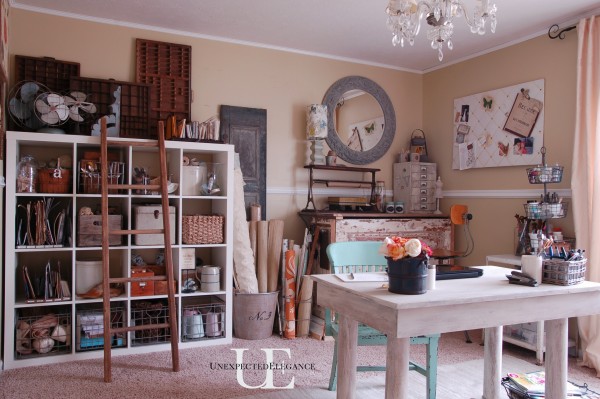 I added the floating shelves above the doors to hold all my milk glass and other glassware.  They were originally in the girl's loft, but when I did their makeover I took them down.  I got them years ago from Ikea, but I'm pretty sure they still carry them.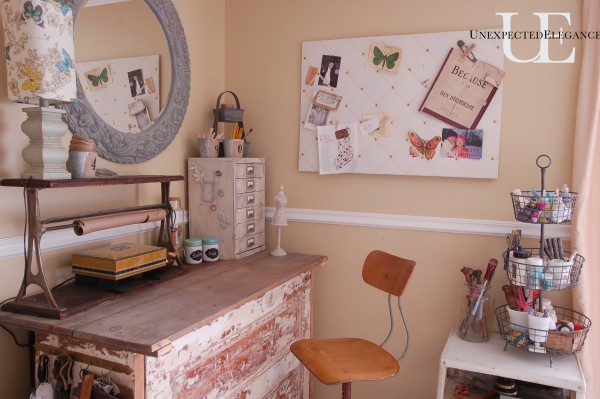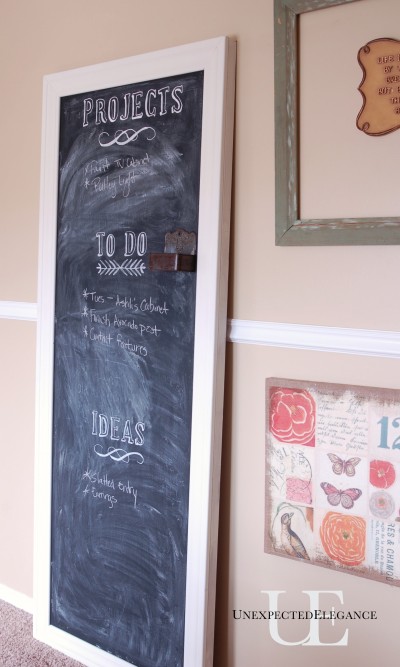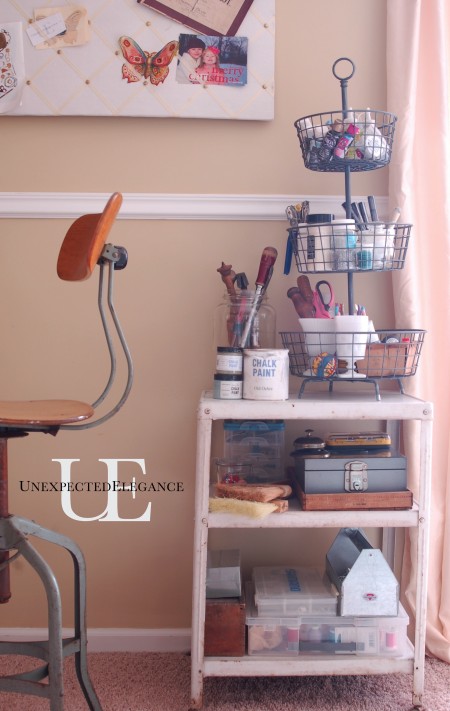 I love having everything labeled!!  It's the little things in life, right!?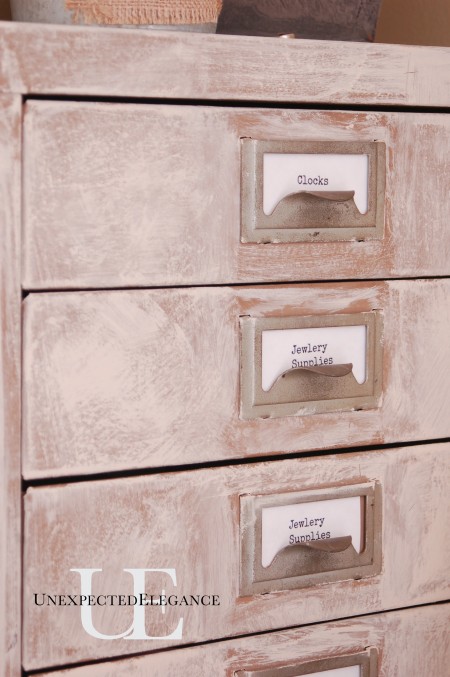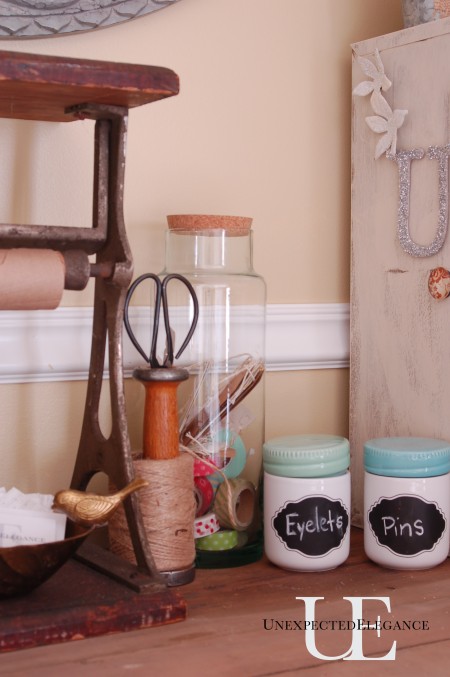 I hope you will stop back by on Wednesday to find out how I made the mirrored cabinet.
Have a great week!
~Angela
Did you know that you can find me on Google+?  Click here to follow along!
************************************
Update:  To find out how I made the mirrored cabinet and large chalkboard, click here and here.